Argentina 2008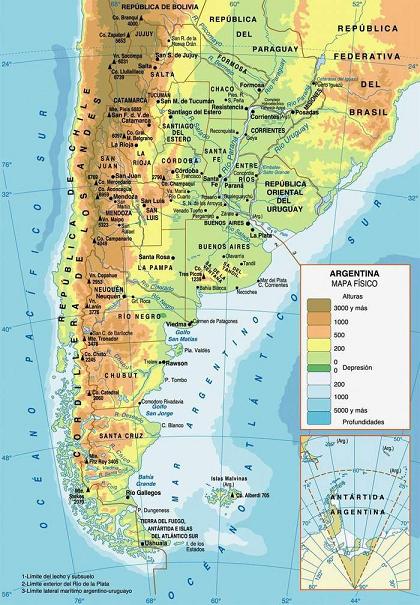 January 20, we got onto an American Airlines flight from Zurich to New York. It was freezing cold in the airplane, the American's really like their aircon's! The flight attendants were quite nice though compared to what I've heard about AA.
We arrived in NY on time and the customs and security didn't give us a hard time so we were out of the airport in an hour. The next flight to Buenos Aires was leaving 9 hours later so we decided to go downtown New York. The airtrain and subway was a bit confusing when your used to the SBB;-) But we managed to get to Madison Square Garden and off we were to Times Square. We were freezing cause it was -4 and the first thing we did, we bought gloves. We spent a few hours shopping and then took the train back to the airport and checked in for the next flight to Buenos Aires. The plane was delayed cause of the ice and when we finally took off, I fell into a coma cause I was so tired.
Buenos Aires
When we got to Buenos Aires, my backpack wasn't there, only my sisters. So I went to the baggage claim service and they told me that my backpack is in Caracas! Why the hell is my baggage in Caracas! With no cellphone and only an address we took a bus to downtown Buenos Aires where we wanted to check into the hotel, but the price was suddenly twice as much as it said in the travel guide and the people there were very unfriendly and even though I thought I understood some Spanish, I was taught better. So we checked into hotel Chile on Avenue de Mayo one of the mainstreets here. The hotel is filthy and it stinks but whatever it has a bed and finally after a 45 hour trip we had arrived in Argentina.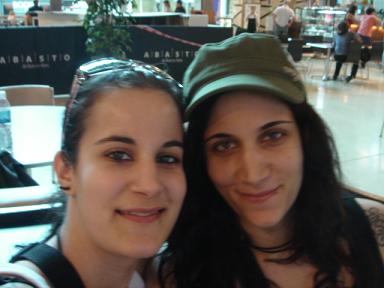 finally, happy to be here
Today is Wednesday and I've already been here 2 days but my baggage is still lost. I've called the airport a few times and they told me it's still in Caracas and I said that I really need it soon cause I got no clothes, I got nothing here! They don't seem to care though. Well I have to wait and pray that's it's coming soon.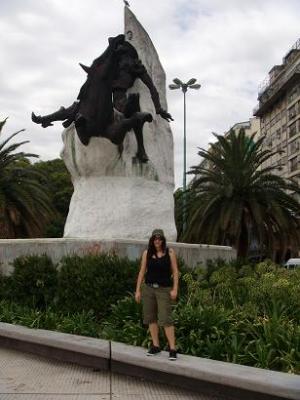 what a tourist, eh?!
Last night we went to the cinema and they were playing Vitus a Swiss movie and it was in Swiss German with Spanish subtitles. That was weird considering we are thousands of miles away in some South American country.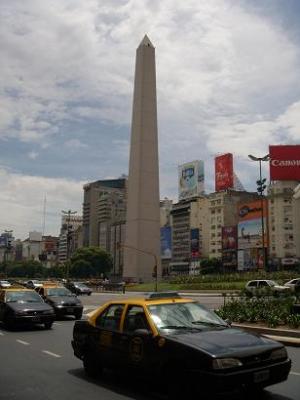 Buenos Aires
My first impression of here is not all that great. People are unfriendly sometimes even rude, the city is big but there's not much to do (except clubbing at night) and the food is unhealthy, all they eat is pizza and tortillas and of course meat but no vegetables or anything nutritious. And everything is way more expensive than it says in the guide or what other people have been telling us.
the congress house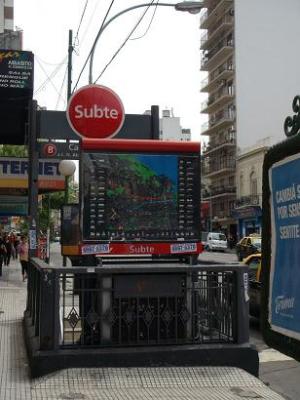 subway station in Buenos Aires
Today is Friday January 25 and luckily my baggage got here yesterday. I am so glad I finally got some fresh clothes.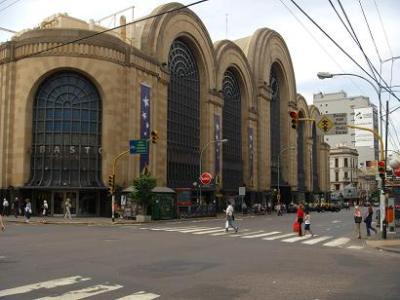 one of the few malls
My sister and I gave a homeless man some food and money and he was telling us that he used to be an opera singer, so he sang a song for us, which was really cute I thought.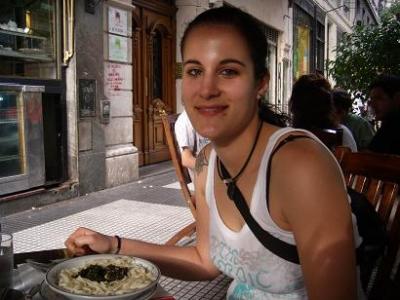 Daniela eating some pasta
On Wednesday we went to the human body exhibiton, after lungs, hearts, livers, brains and body's cut open I felt very sick so we left.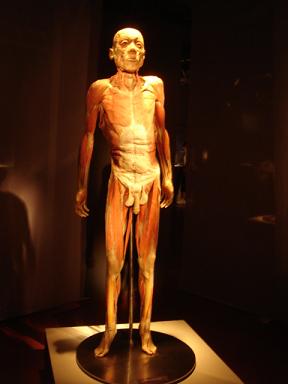 REAL!
I have been sick for the last couple of days. I hope I'll feel better tomorrow cause that's when we are going to leave Buenos Aires and go to Mar de Plata and I finally can go swimming.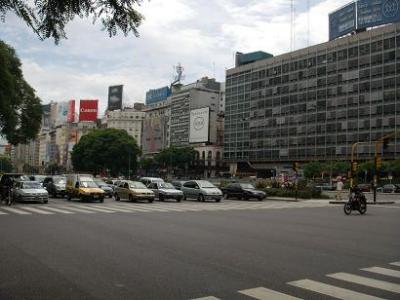 goodbye Buenos Aires
Mar del Plata
Saturday January 26, we checked out of hotel Chile at ten o'clock and took the subway to the busterminal Retiro. The busterminal had 70 gates so it was kinda hard for us t find the right one. But we made it on time and were happy when we got onto the coach which was actually very comfortable and they showed to movies in English which was awesome (always loved movies, always will:-)
It was a 5 hour drive and we got to Mar del Plata the biggest resort in Argentina. I wasn't impressed at all though. I have never seen that many people squeezing onto one beach! Kinda scary I thought!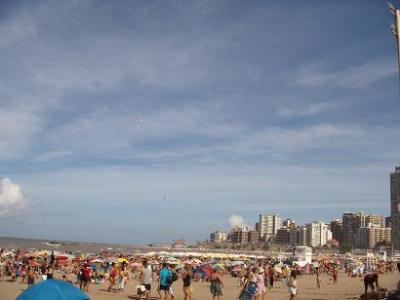 the crowded beach in Mar del Plata
We checked into hotel Niza which reminds me of a monastery, it is the second worst hotel I have ever been to! The worst was in Phuket town. It stinks and it is so filthy. I am not looking forward to sleeping there tonight:-( Well we already looked for another hotel so we can leave there tomorrow. Thank God!
The new hotel is better and I actually slept. Mar del Plata is so overrated I think. Reminds me of the Costa Brava alot. The beach is so crowded, but you can't go swimming cause the water is too cold (it comes right from Antarctica) and it's very windy. We wanted to travel more south, but we've decided to take a bus back to Buenos Aires.
Tomorrow we are flying up to Foz do Iguazu to the famous waterfalls. It's in Brazil, but on the borders to Paraguay and Argentina. I am very excited...the "real" beaches are coming closer:-)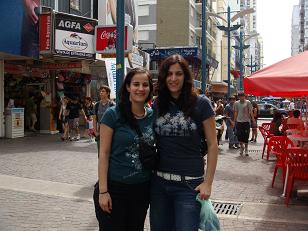 Don´t cry for me Argentina
click here to continue with the journey in Brazil