Australia 2010/2011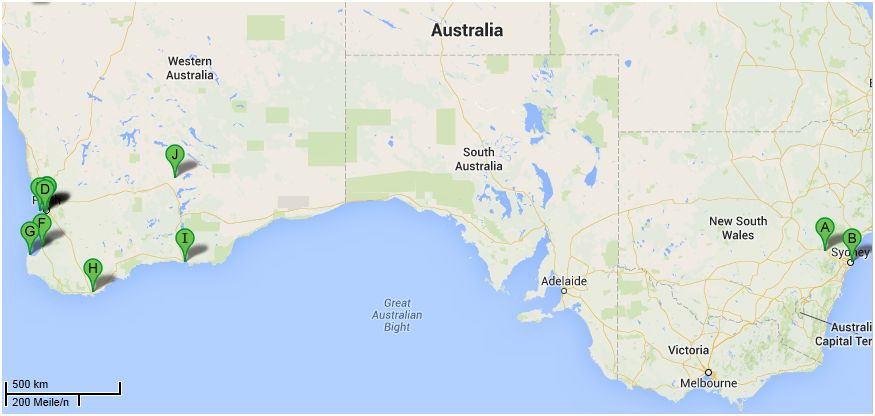 I left Hong Kong on December 30 and flew to Sydney with Qantas. The flight went by quickly cause I had 3 seats to myself so I could get a good sleep. I arrived in Sydney at 9.30 p.m. and when I arrived at my hostel in Kings Cross the reception was closed. So I had to wait half an hour for some weird German guy to show up.
I didn't wanna stay at that hostel cause it had bad reviews, but between christmas and new years eve all the hostels are booked out or triple the price.
They put me into a room with 3 French guys and the room smelled sooo bad, first thing I did was open the window and sprayed some perfume. Then off course I wanted to take a shower and the shower was so dirty it probably hadn't been cleaned for ages. When I got in the shower, it turned out it was broken! great! So when I wanted to go to bed my bed was broken too. So I called up the German guy and asked for a second mattress. I layed awake in bed for four hours until I actually fell asleep.
So the next day I was exhausted and changed my ticket, so I could go up to the blue mountains at noon instead of 5 p.m. The train ride was nice cause of the beautiful scenery and I arrived at Lithgow trainstation at 3.20 p.m. where Teresa picked me up.
Blue Mountains
Teresa and Walter are good friends of mine. When I was in Australia in 05/06 I stayed with them in Brisbane for 6 months, they are such nice people and alot of fun. So they live in the Blue Mountains now and they run this beautiful couples hotel near Rydal. Walt is also the chef there and Teresa works the reception.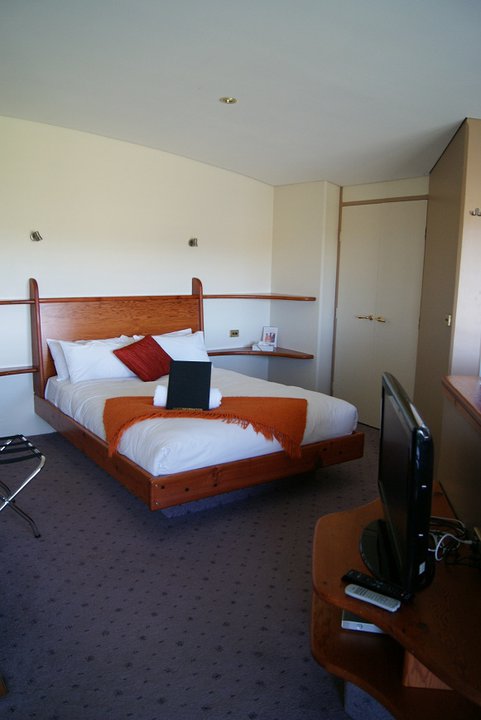 my suite: www.eagleview.com.au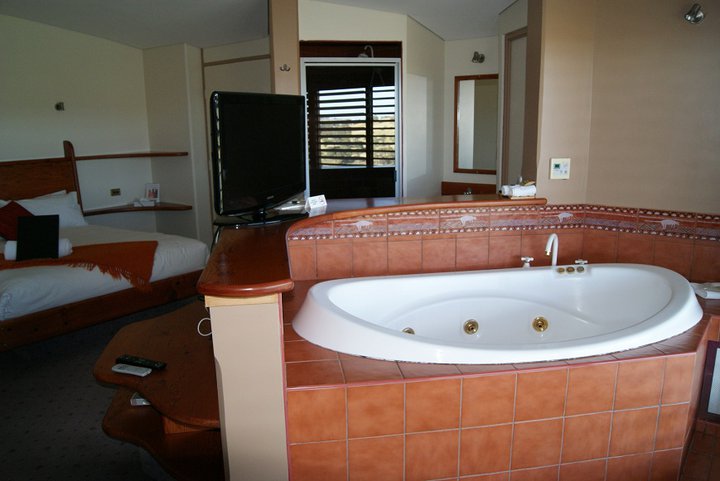 the spa with view on the lake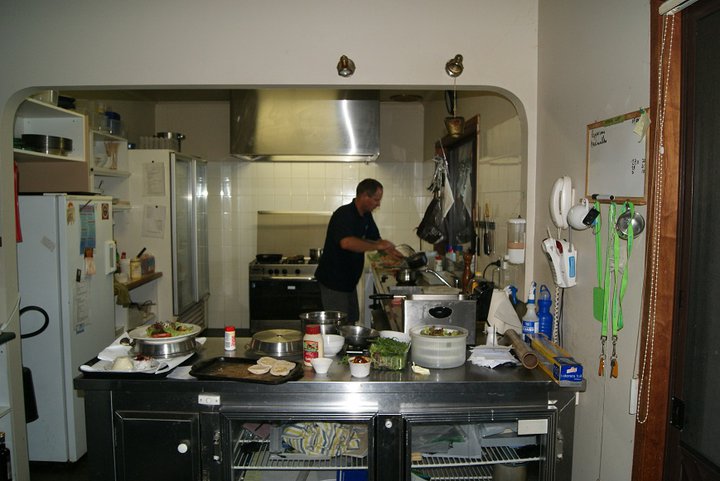 Walt the chef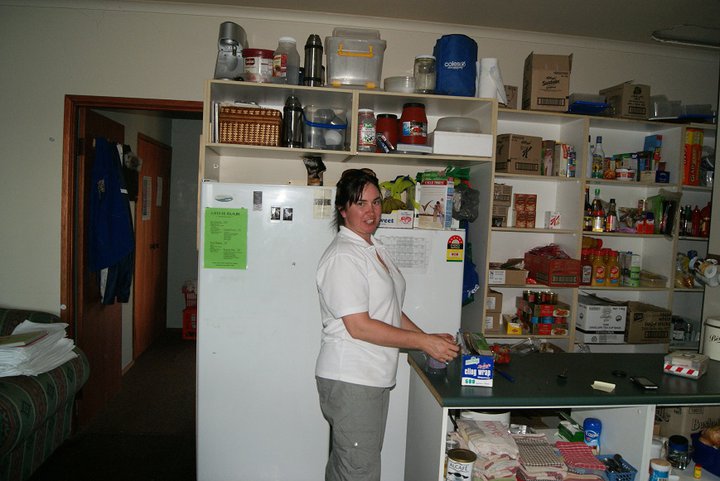 Teresli working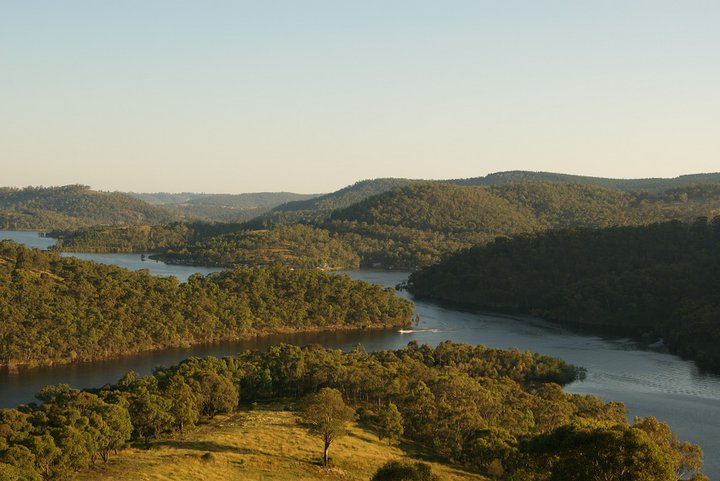 The first day I didn't do much, we had some catching up to do because I hadn't seen them for almost 5 years. The view from up there is amazing, the right place for me right now, to just relax and take it easy.
Lake Lyell, view from my room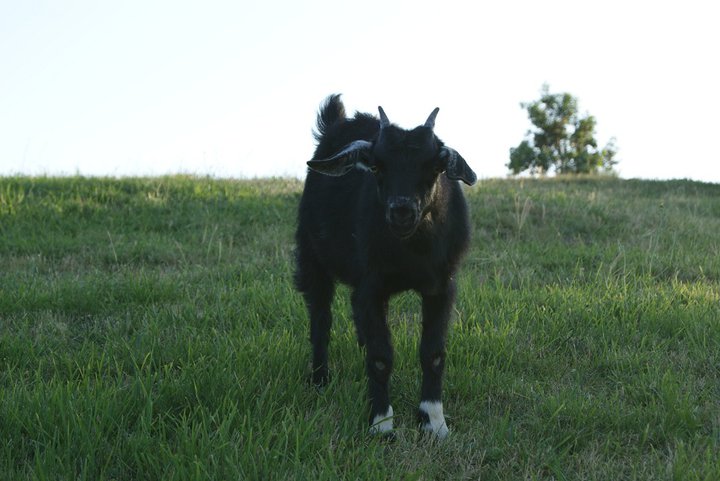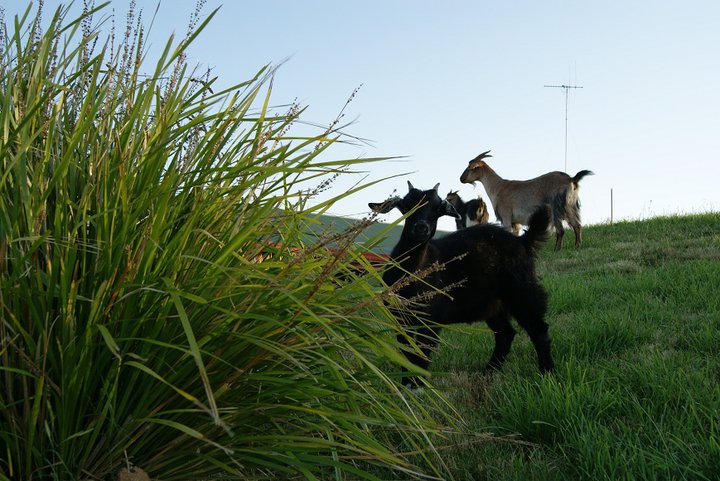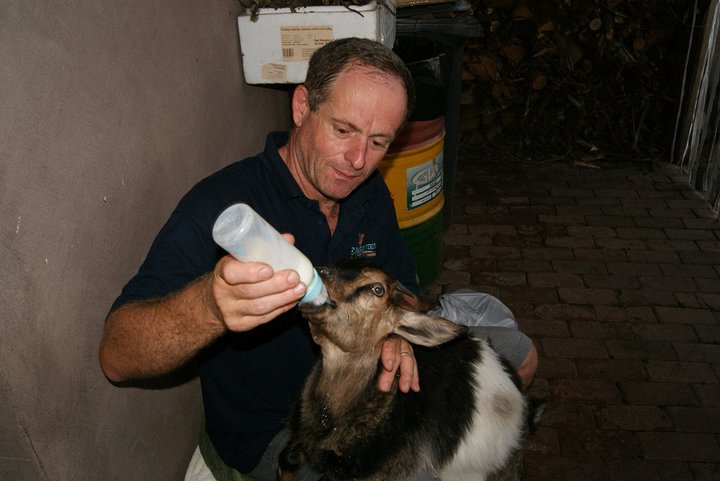 Walt giving Lizzie the bottle
They have a 5 months old goat that they have been raising and bottle feeding, she doesn't think she is a goat though, she drives in the car and wants to stay in the house with us. Her name is Lizzie, she is soo cute. She's even got her own facebook group, that's how popular she is ;-)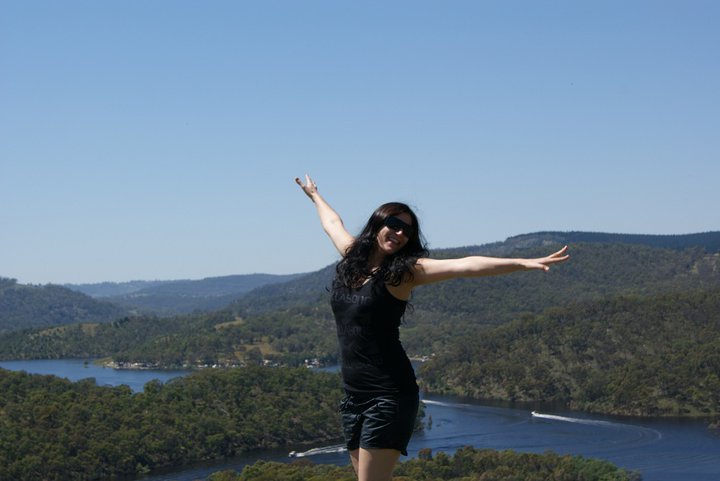 me ontop of the world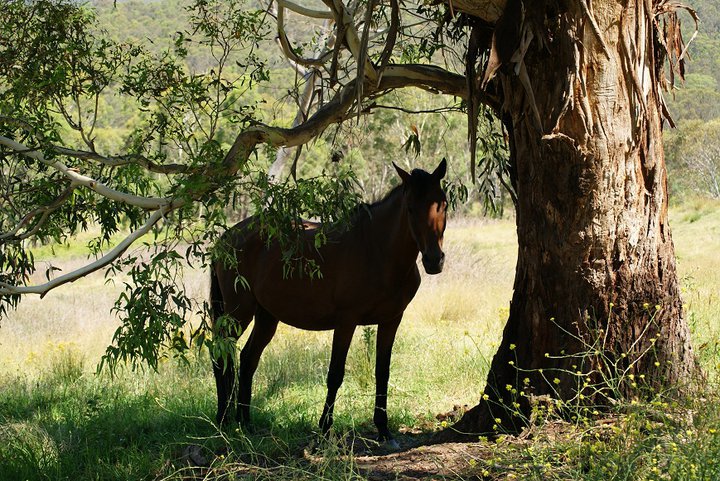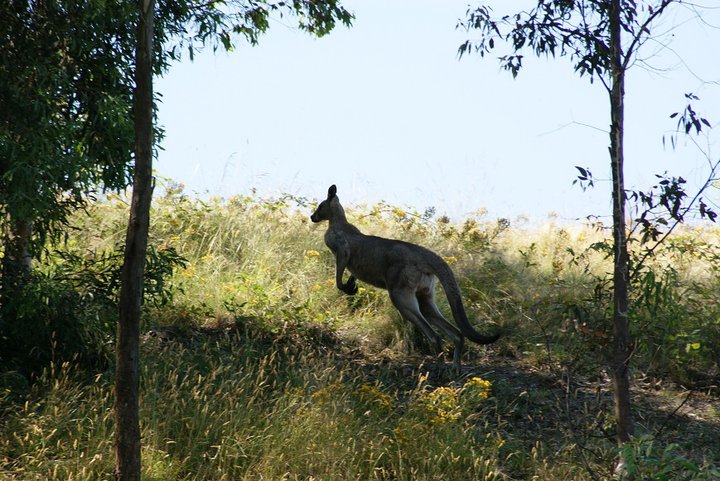 You also see lots of Kangaroos and they have horses and once in a while you see a snake, but you have to watch out because most of them are deadly.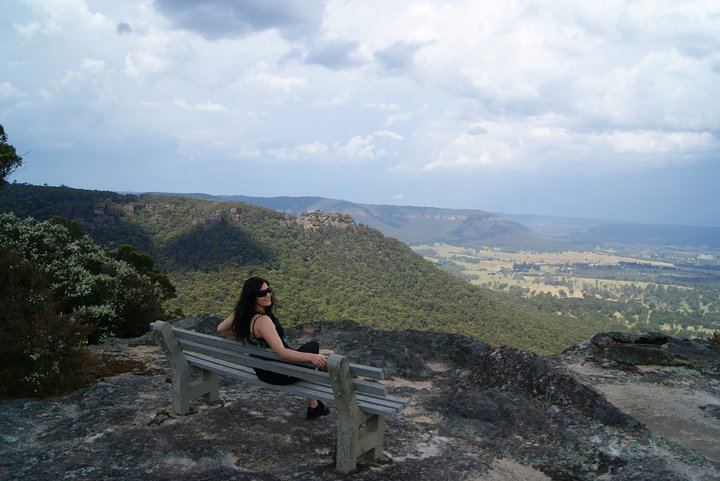 enjoying the blue mountains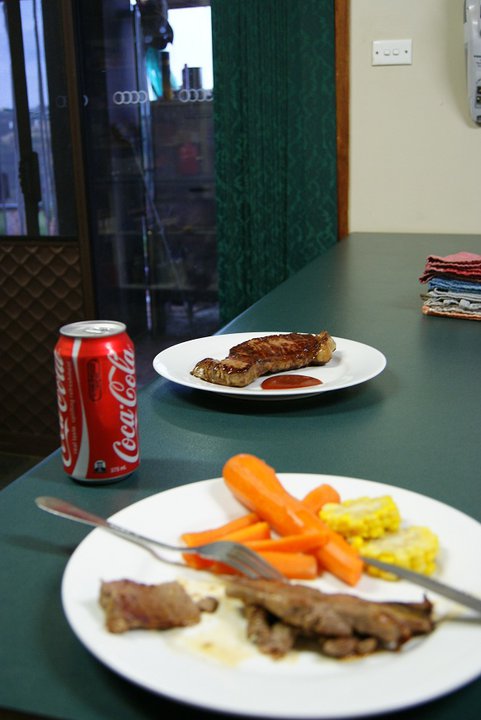 Teresa doesn't like veggies with her steak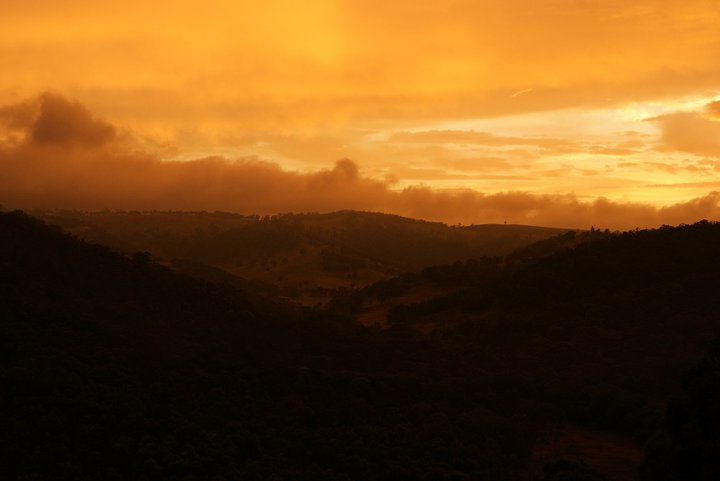 mystical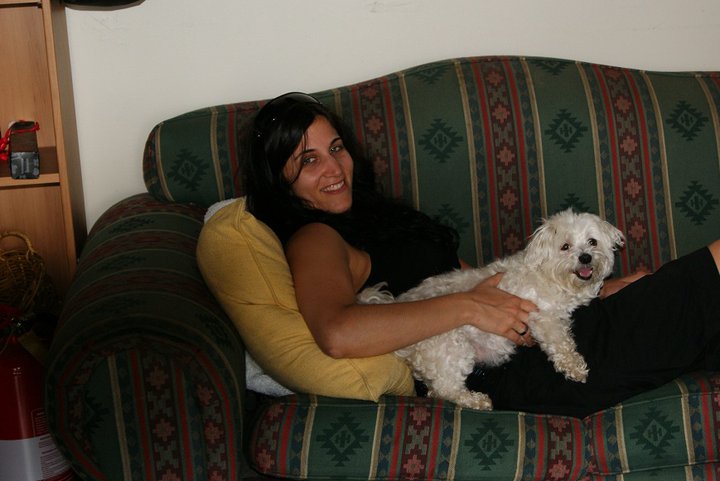 I've missed my little doggy friend Guzy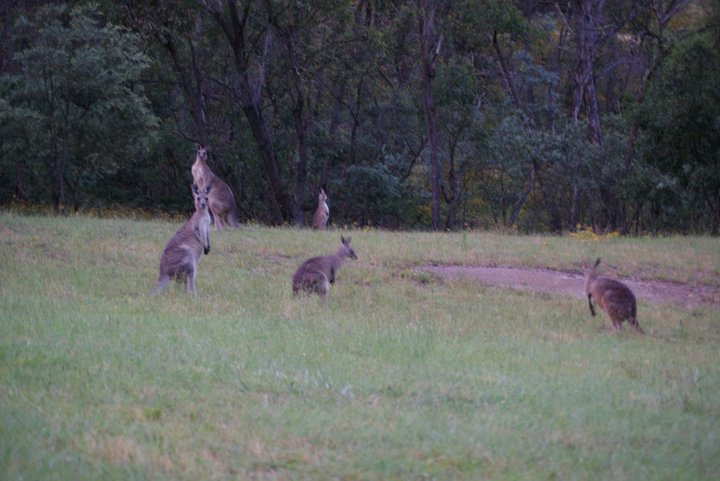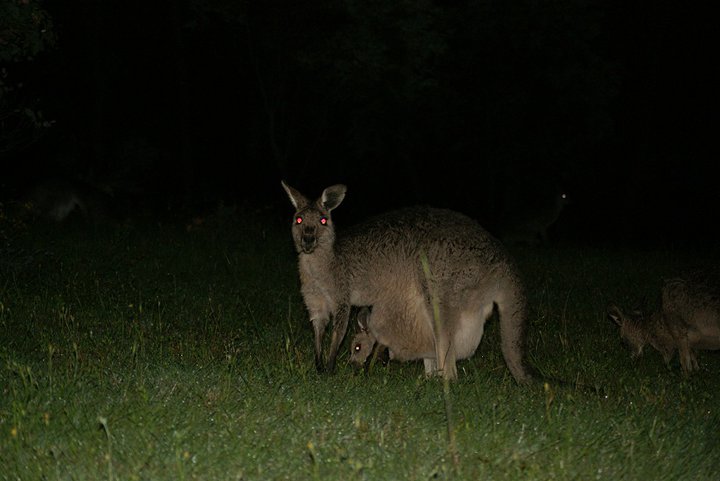 So the since I been here I helped Walter cook dinner and Teresa carry out the food to the rooms and the cabins. I also took pictures for their homepage of the cabins, scenery, wildlife etc. so check it out: www.eagleview.com.au
One day Teresa asked me, if I wanted to go to the movies in Katoomba or Bathurst, so I said let's go to Katoomba, maybe we can go to scenic world as well. So it was to foggy to go to scenic world and we went to the movies. After that Walt called and sayed that the roof in the cinema in Bathurst had collapsed because of the storm. We were really lucky that day.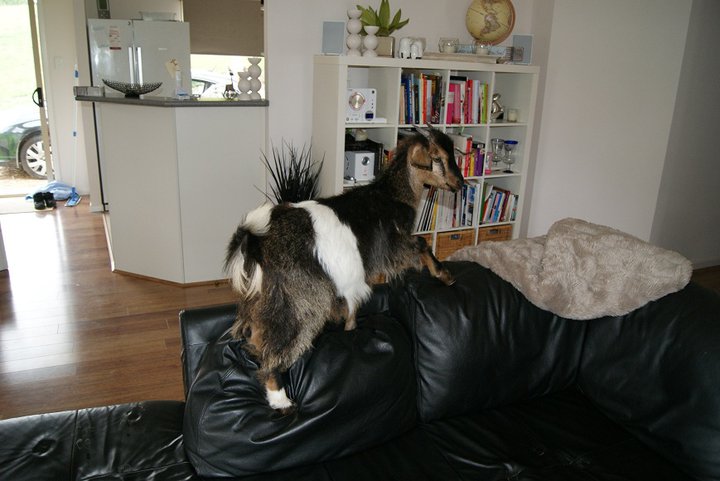 Lizzie is one crazy goat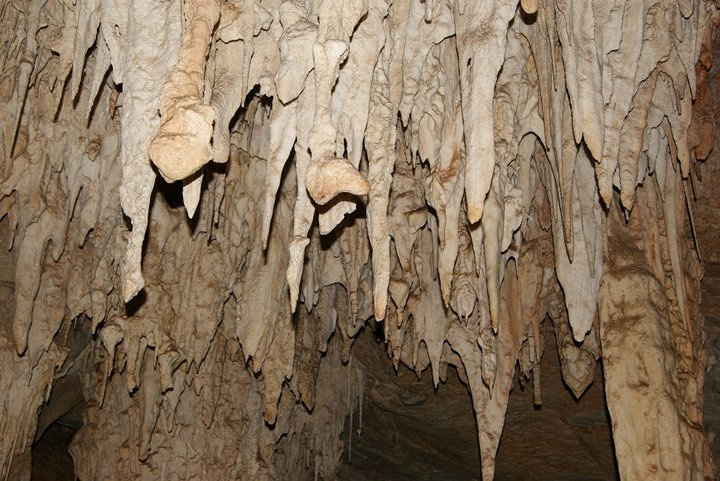 the Jenolan caves
Another day Teresa took me to the Jenolan caves, one thing you have to do when you are up in the blue mountains. The cave was impressing but we were really annoyed because on that tour were 60 people and I had to go to the bathroom really bad, so me and Teresa just took off after a while.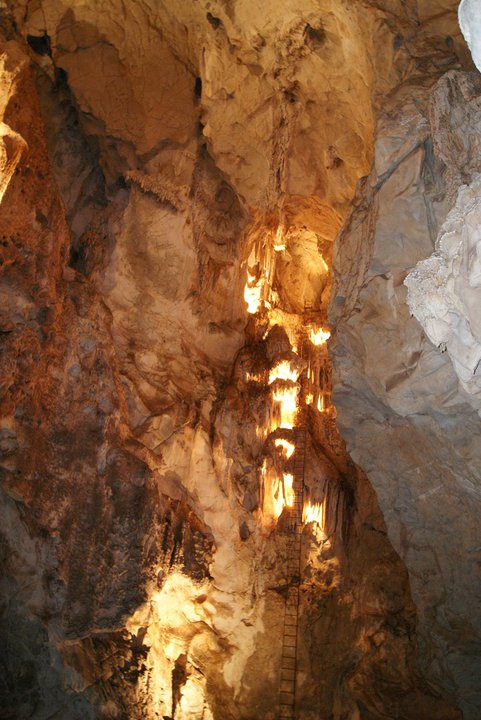 Lucas cave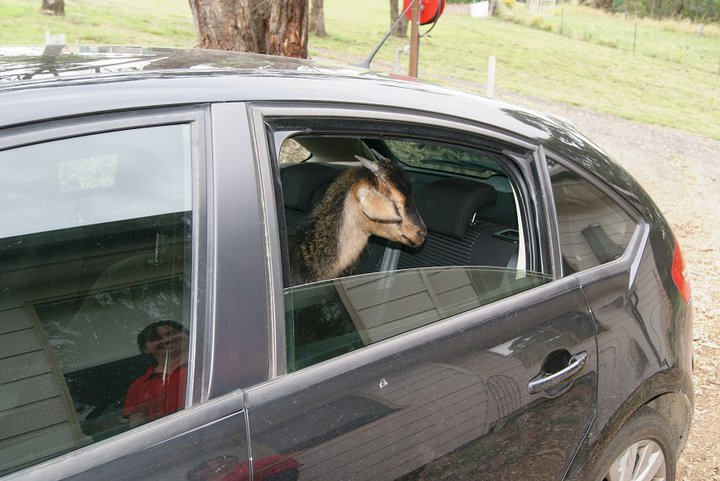 Lizzie at Mc Donalds drive through lol
babe likes to go quading too
On Thursday January 6 we all went quading which was alot of fun, I just love quading so much, I should buy a quad and drive around Switzerland:-) The lady had a little pig which she took on a drive on the quad, it was adorable.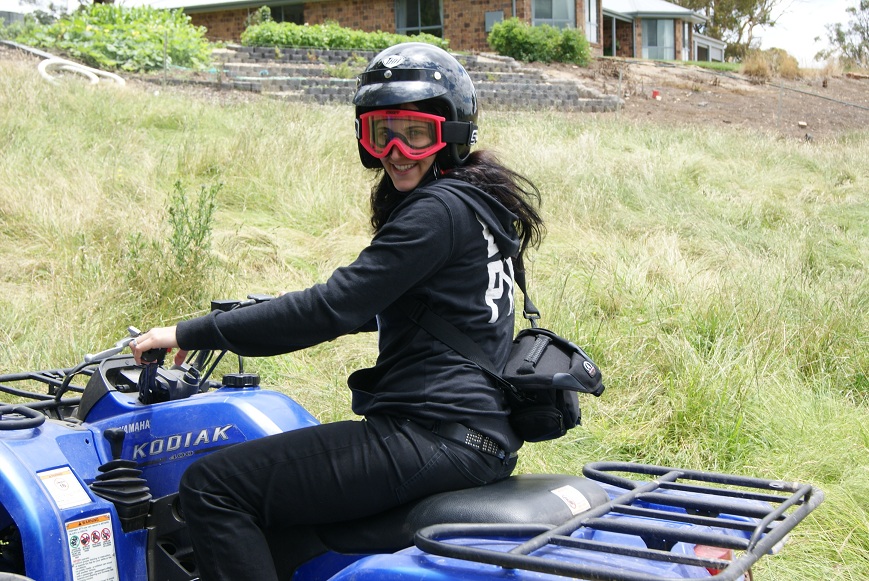 I love quading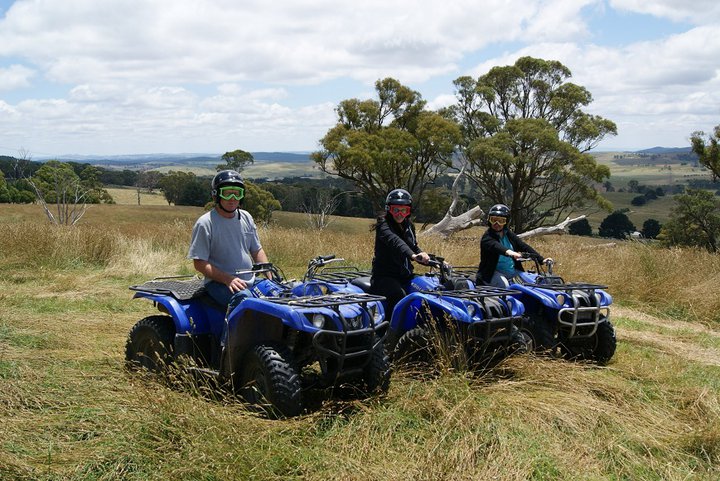 the crew goes quading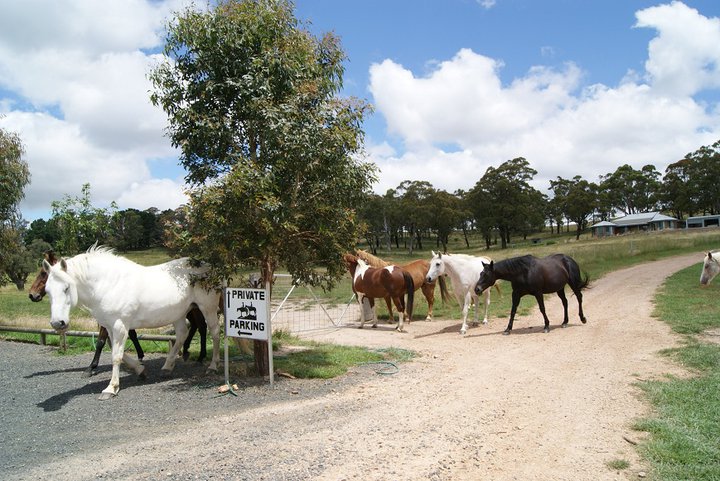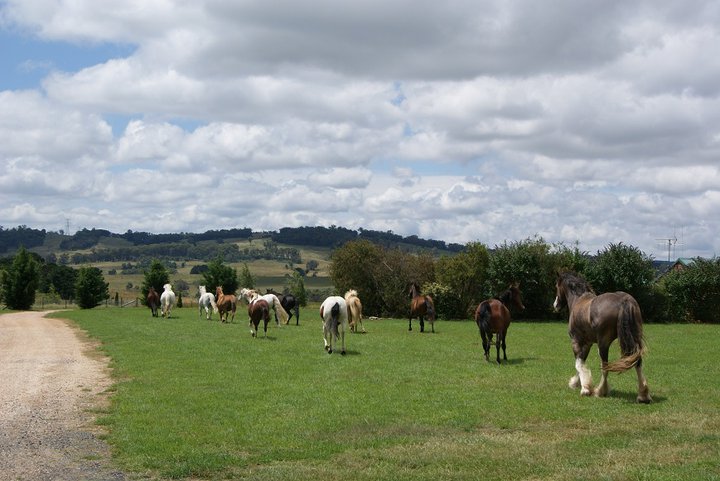 Sydney
On Saturday January 08 Walter, Teresa and I drove to Sydney and had lunch at Bondi beach. It was a beautiful day and I was excited to be back in Sydney because I really like this city.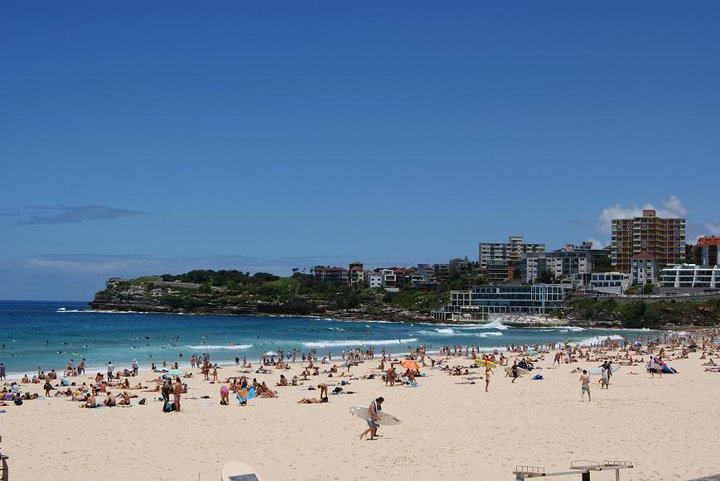 the famous Bondi Beach in Sydney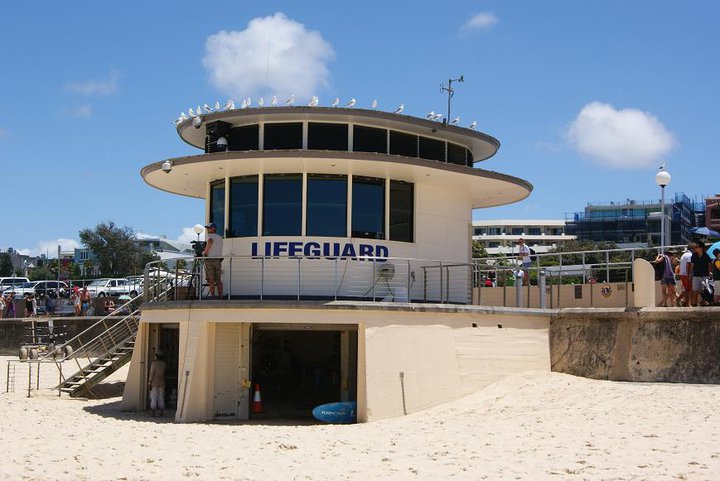 Teresa organized for me that I could stay with their friends the owners of Eagleview Escape in Cronulla, which is a suburb of Sydney. So Mark and Robyn invited us to dinner at waves a really nice restaurant at the beach.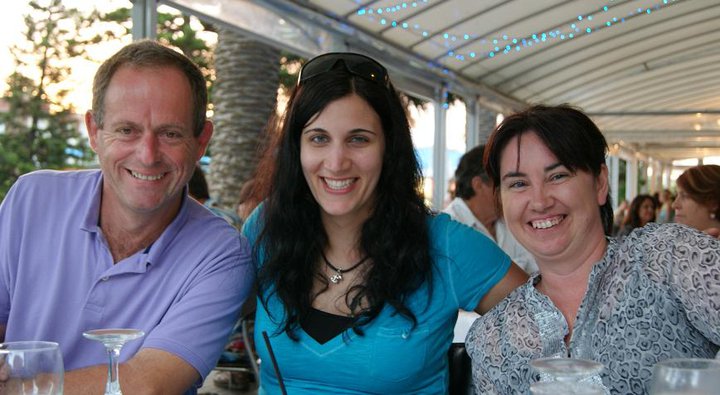 my friends and best hosts in the whole world, thanks again for everything!
Walt and Teresa left on Sunday and I went to Manly to do a bit of shopping, today I walked around Darling Harbour and Chinatown and I am having Thai dinner with Robyn and Mark.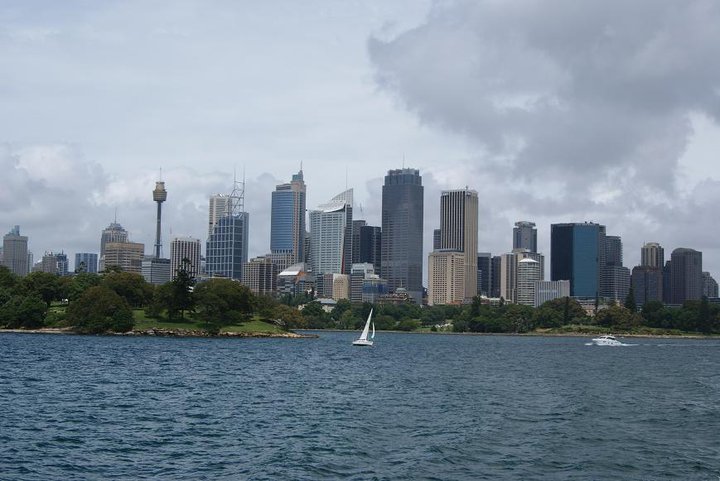 Downtown Sydney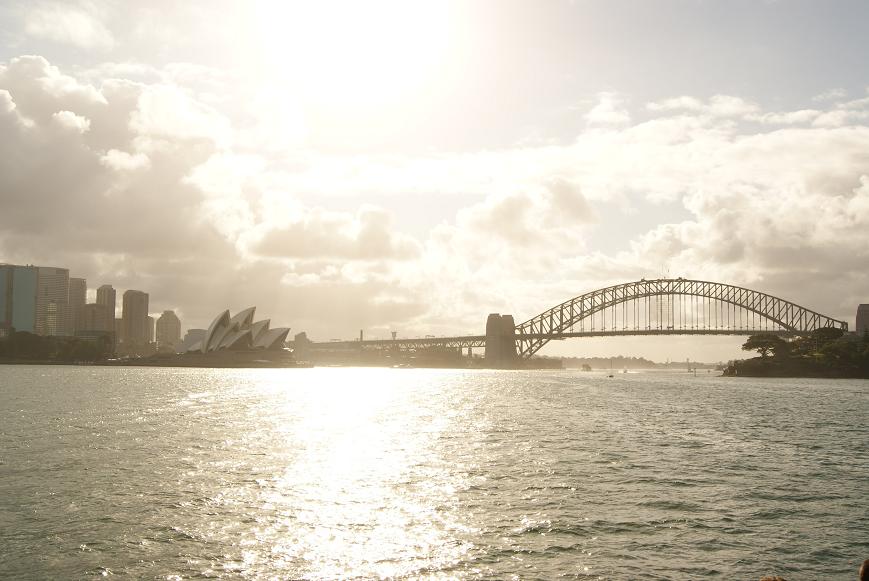 to the left the Opera House and to the right the Sydney Harbour Bridge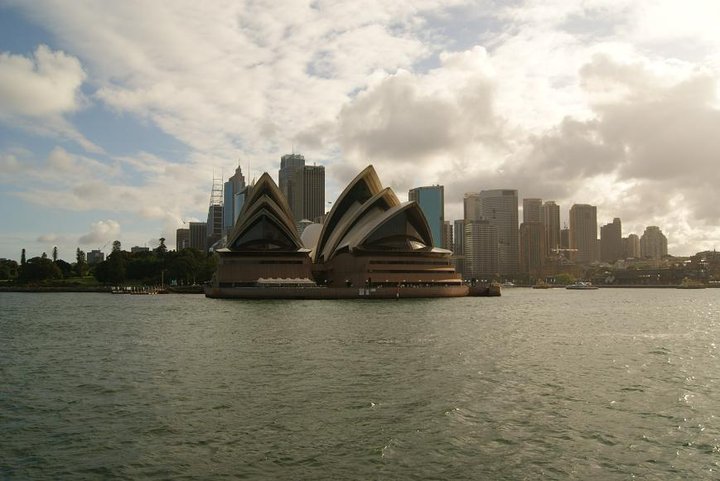 I love it!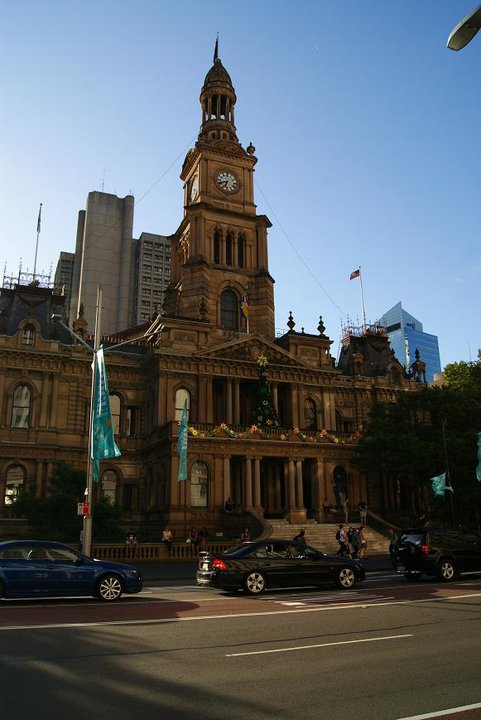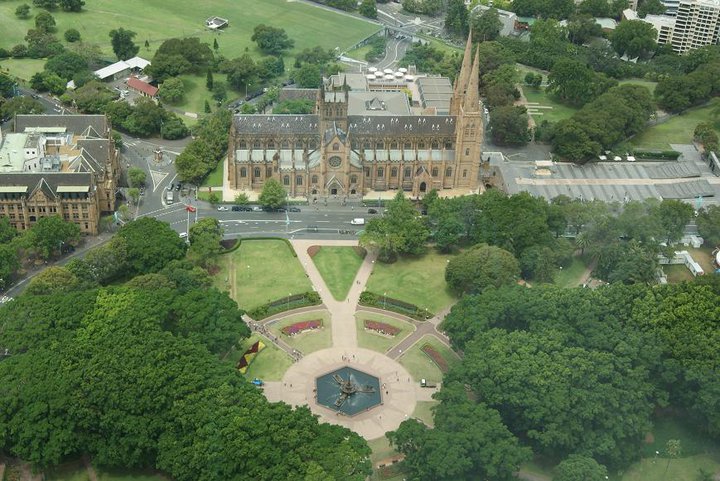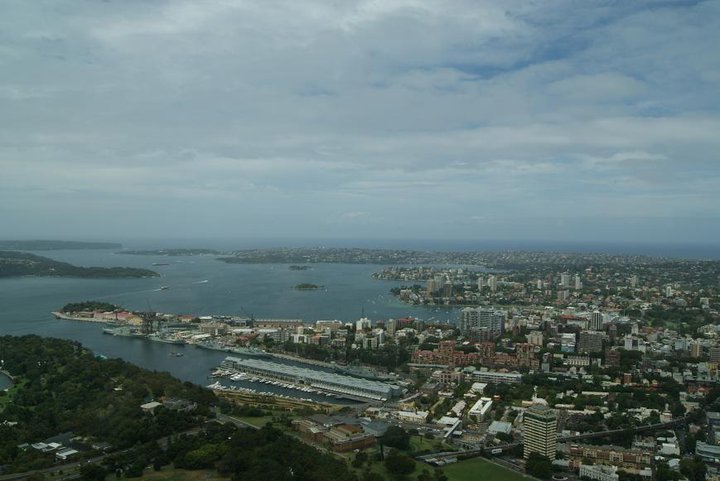 Manly in the back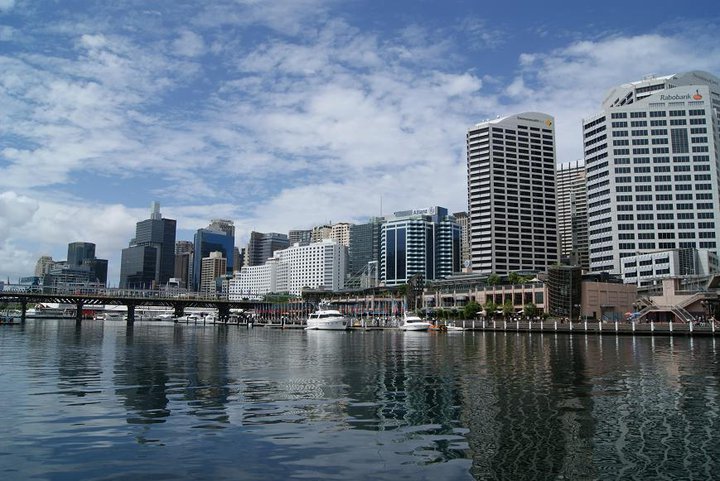 Darling Harbour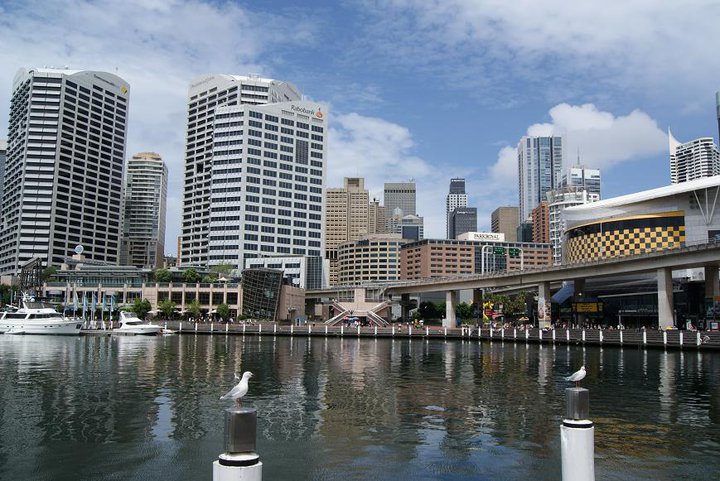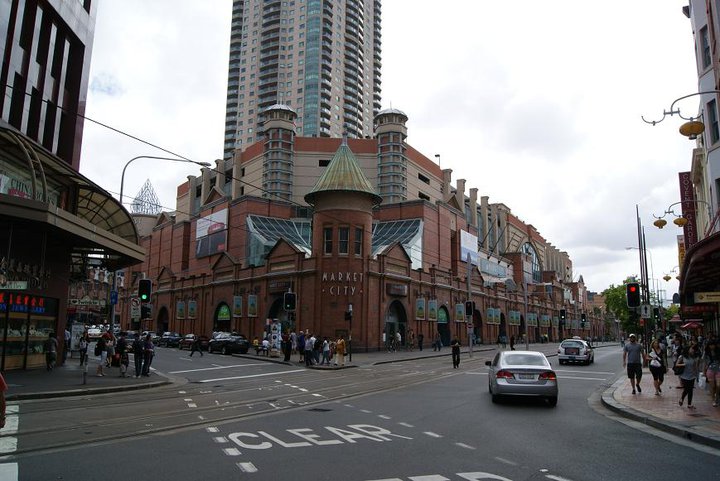 Chinatown - where east meets west
They are a really nice couple and I appreciate it that I can stay with them. Because I am travelling by myself and for 3 months I wanna do couchsurfing as much as I can. If you don't know couchsurfing yet, check it out: www.couchsurfing.org It is awesome, you get to meet locals and sleep at their houses for free. Tonight is my last night in Cronulla, I am flying to Perth tomorrow.
I am looking forward to that because when I lived here for a year I travelled alot and I've seen the East Coast and the Outback, but I haven't been to Western Australia, so that's what I am going to do until the end of the month and then I am off to Bali (just booked a flight;-)
Perth
My flight to Perth took 4 hours and when I arrived I couldn't believe how hot it was! 38 degrees! So I took the bus from the airport to the centre which was really confusing, but Australians are very helpful so I met two people who work in the mines up north who took me to the trainstation where I could put my stuff in a locker.
Because I found someone on couchsurfing who would host me for 3 nights while I was in Perth I had to wait till she got off work. So I wandered around the downtown area, which was really nice but just way too hot.
At 5.30 p.m. I met Selby, she lives in Mayland a suburb of Perth, she picked me up and we drove to her place. At her appartement she showed me my room and I had my own bed and it was fantastic, allready loved couchsurfing at that stage:-)
So the next day off course she had to work and I went to Cottesloe Beach, one of the popular beaches around Perth. I got there at eleven, put on some sun screen, two hours later my whole body was in pain! I had the worst sunburn of my life. It was kinda emberassing because that had never happened to me before, but I guess I was never in Western Australia before! 38-40 degrees, normal here. So that was it with the beach for me. I hopped on the next train to Subiaco, which is a really trendy area in Perth. At night Selby took me to her sisters house for dinner. Her and her family just returned from a 12 month around the world trip, so there was a lot to talk about. I always love meeting people who are as passionate about travelling as I am. At night I had a hard time sleeping because of my sunburn, that day I had learnt my lesson!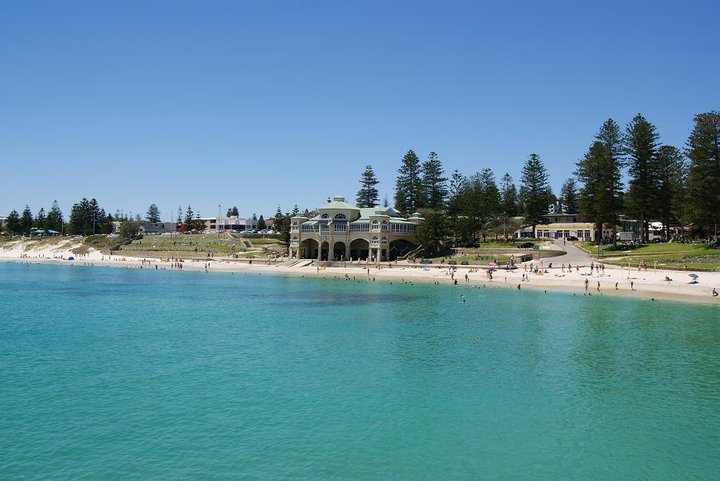 Cottesloe Beach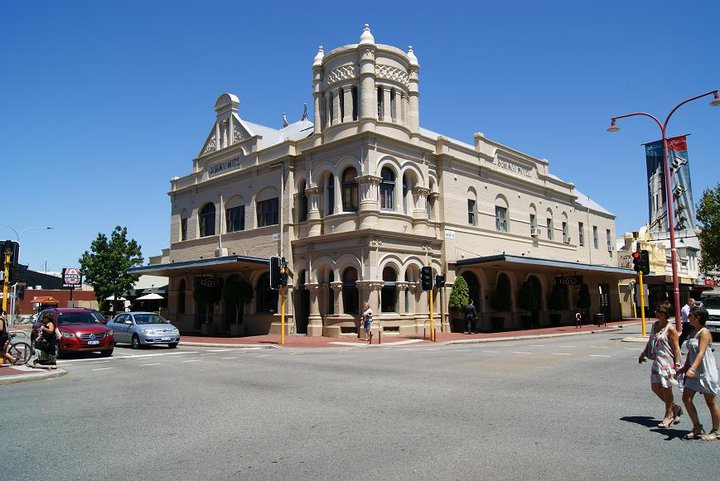 Subiaco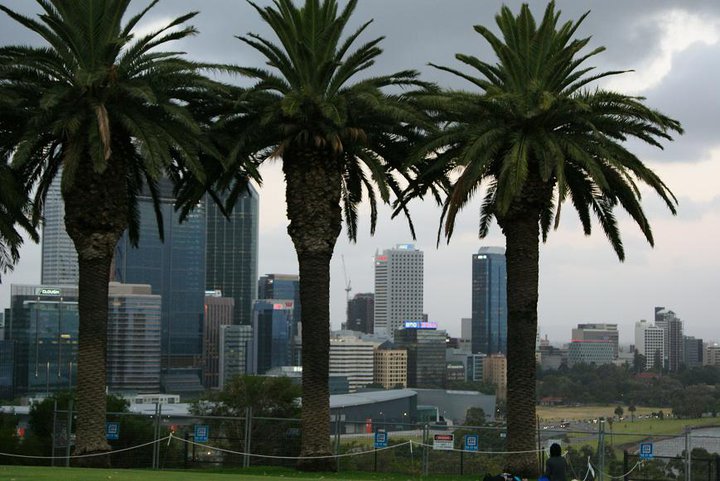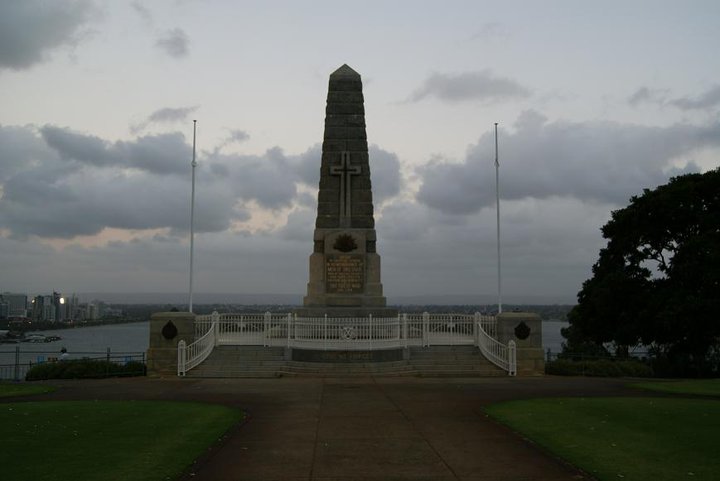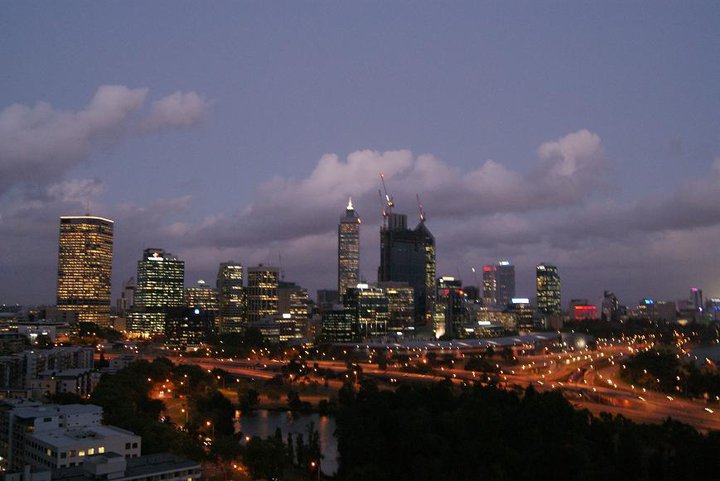 Perth by night
On Thursday my actual plan was to go to city beach, another famous beach in Perth, but no that was not going to happen. So I've decided to spend the day at the mall. I watched two movies: the dilemma and morning glory, both awesome movies and bought myself some after sun and lemons to treat my sunburn. In the evening Selby and I went to Kings Park, had a walk around and after that some delicious Vietnamese food.
Today it was time to say goodbye to Selby, Perth and couhsurfing as I hopped on the next train to Fremantle.
Fremantle
Fremantle WA is a vibrant port city you can't miss, spending a few days there is an absolute must. It is situated at the mouth of the Swan River, Freo, as it's known by locals, is a multi-cultural city with a charm of its own, setting it apart from the rest of Perth.
Fremantle boasts the best preserved example of a 19th century port streetscape in the world with its world-famous heritage buildings and a fascinating maritime and convict history.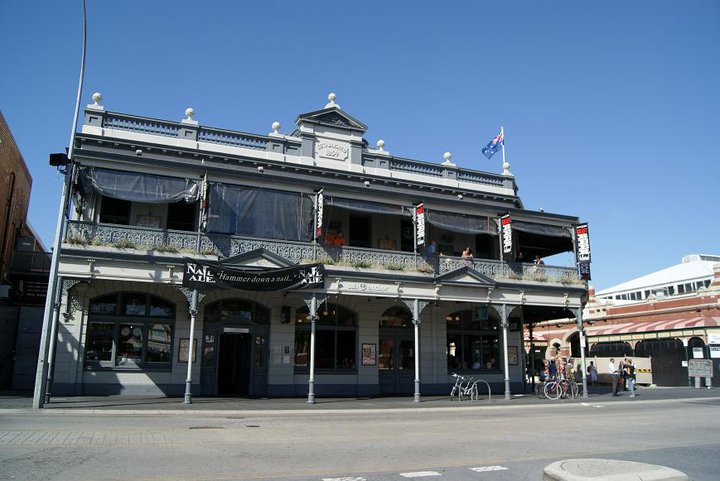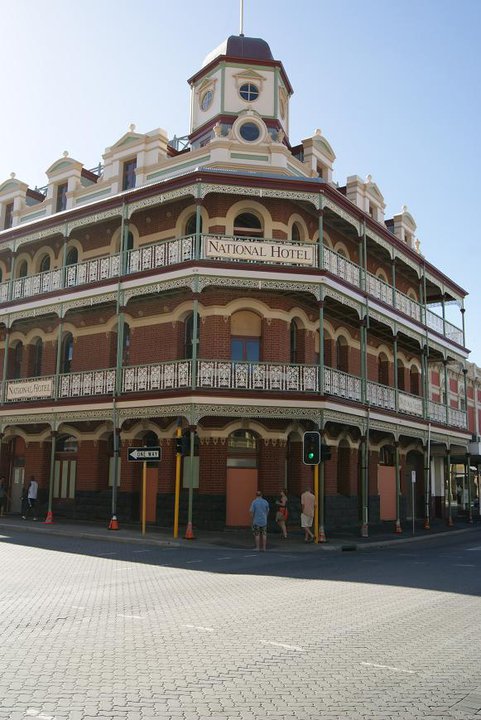 From Perth to Fremantle it's only half an hour by train, but it is very popular, so I wanted to spend some time there, so I checked into a hostel for 2 nights. In my room was Elisabeth a German woman, so we watched a movie and decided that we wanna go to Rottnest Island the next day.