Indonesia 2008
Bali
After my best friend Carla and I moved to Zurich into an appartement, we left Switzerland on December 05 to go to Bali. We flew from Zurich to Singapore(12 hours) and another two and a half hours to Denpasar airport in Bali.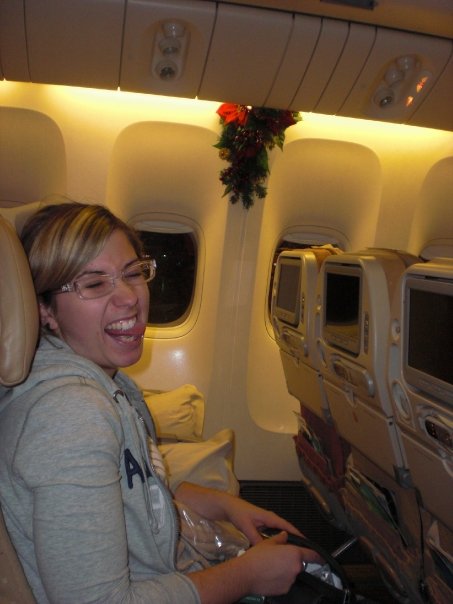 Singapore Airlines, the best!
We arrived at night and checked into hotel Legian Beach, which was awesome. Very luxurious for what we paid.
Legian Beach Hotel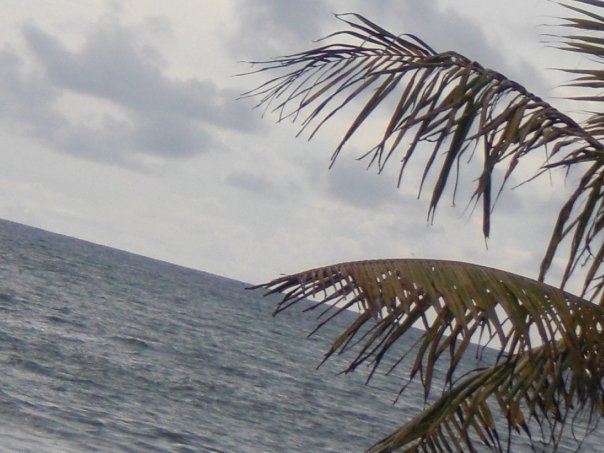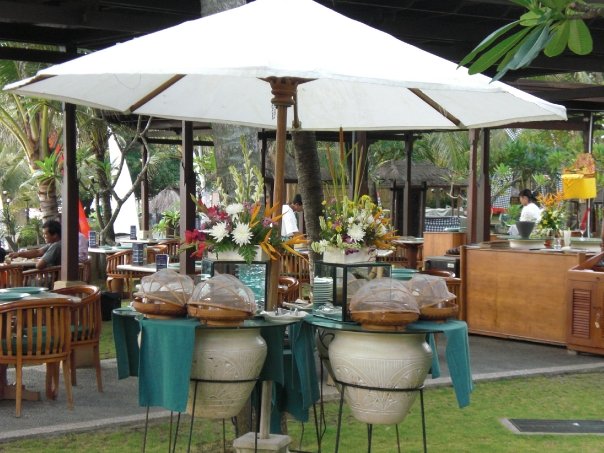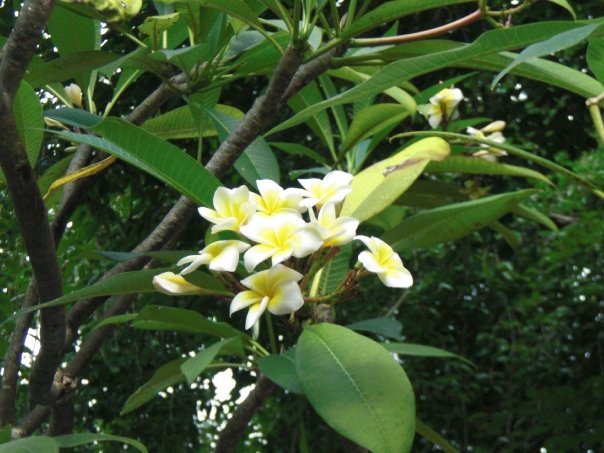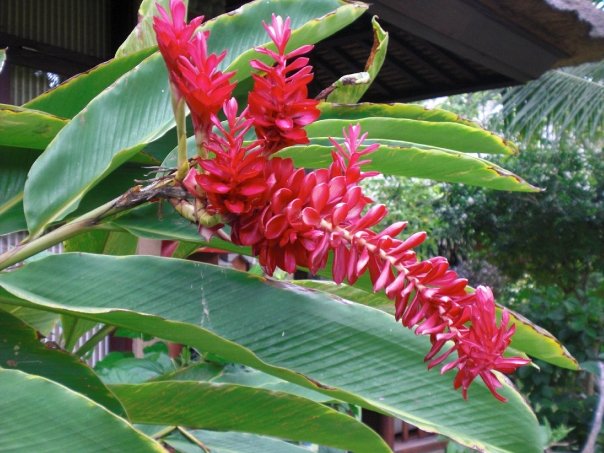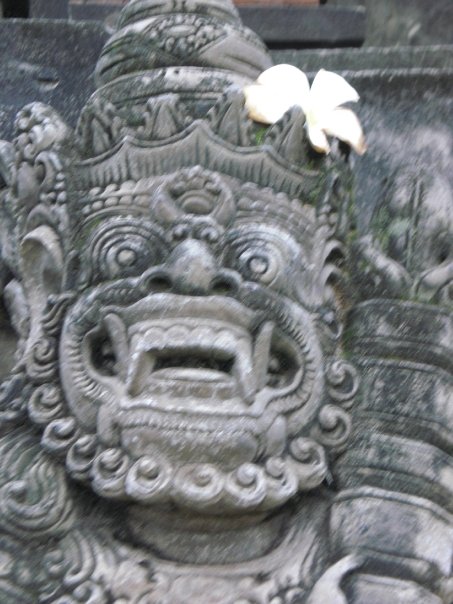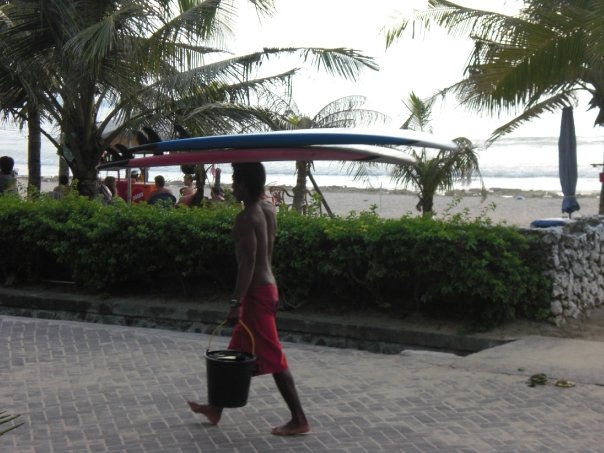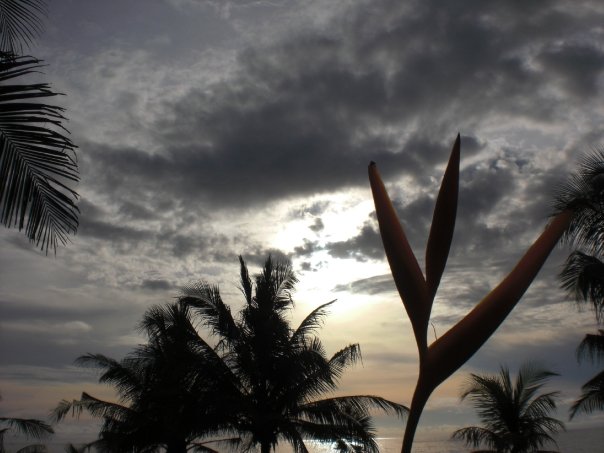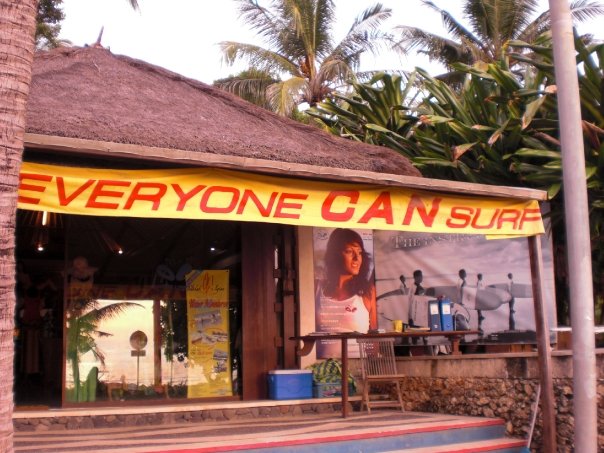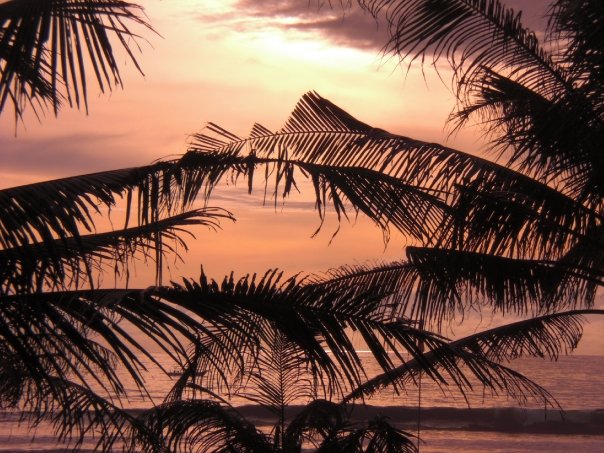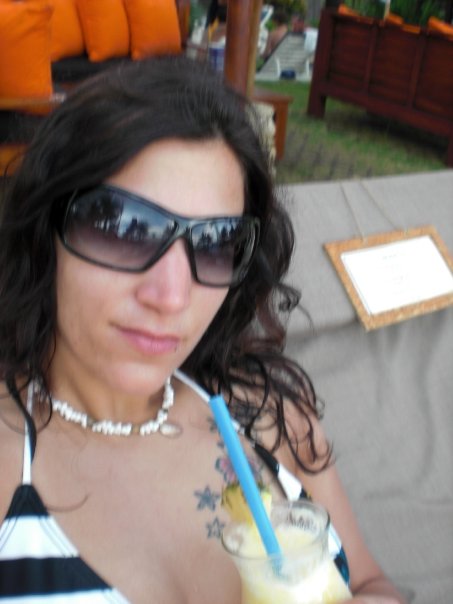 having a welcome drink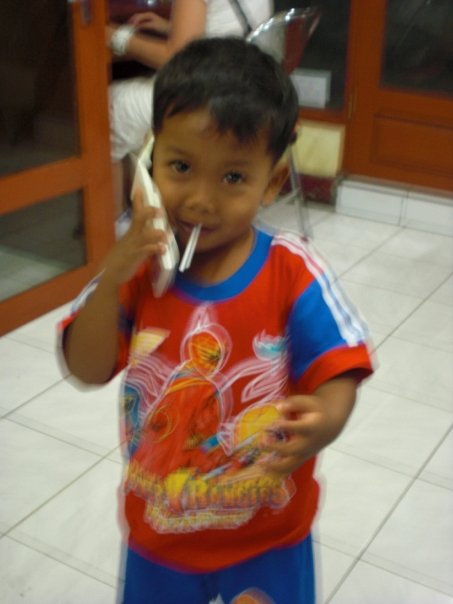 call me cutie
Kuta is very bad for us because they have got at least 50 surfshops in this town and lots of factory outlets.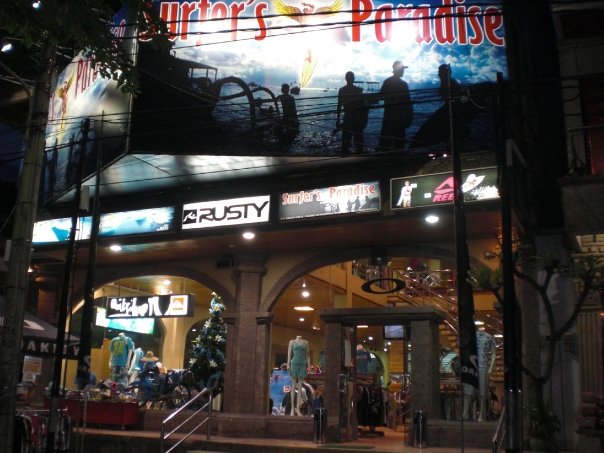 The first day we spent so much money already on clothes. But they got the Australia collection and that's my favorite. The one Ripcurl outlet we went to, we only paid 5 bucks for an original t-shirt. It's just like in the good old times in Australia, I turned into a shopaholic!!!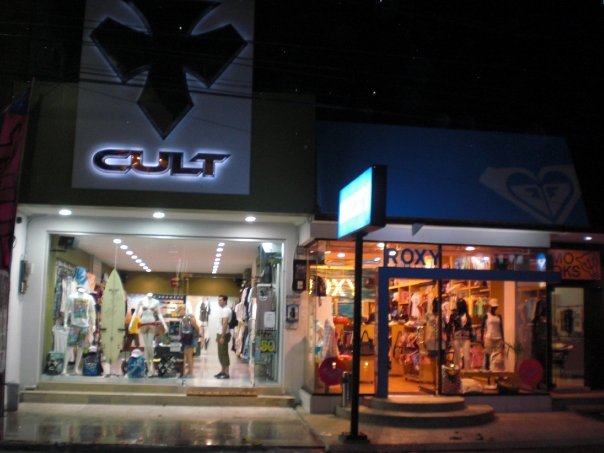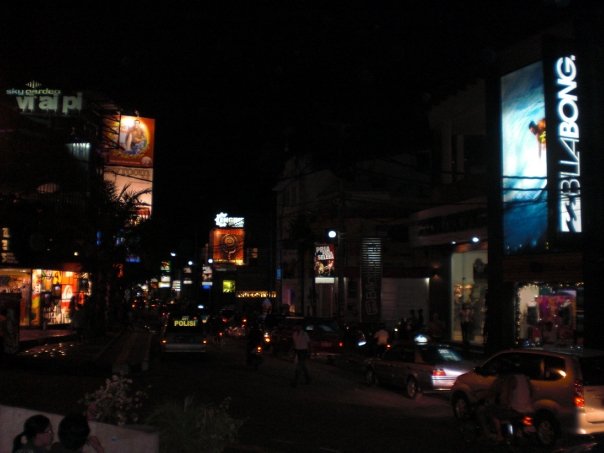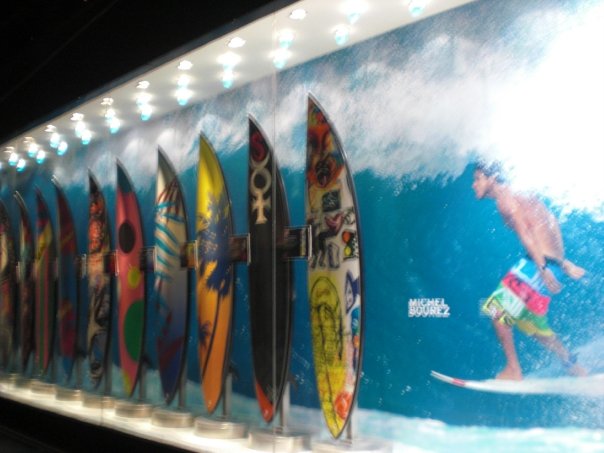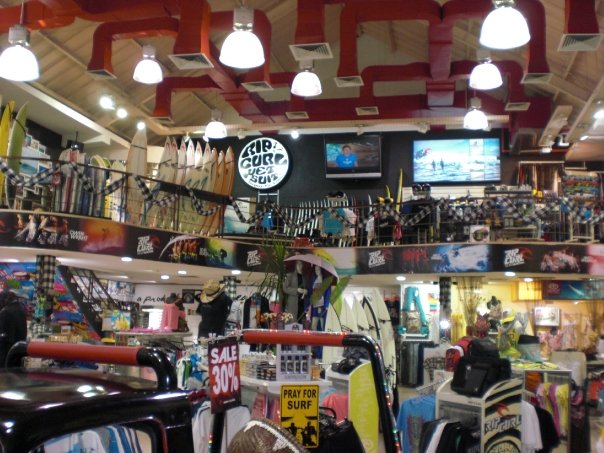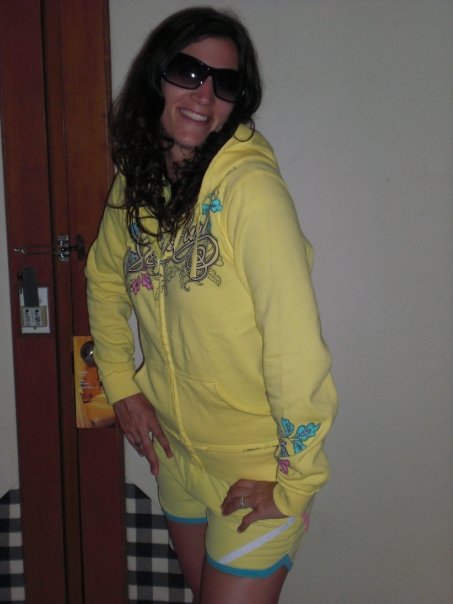 The next day we walked to Kuta, it's the partyplace on the island and only a 20 minutes walk from Legian Beach.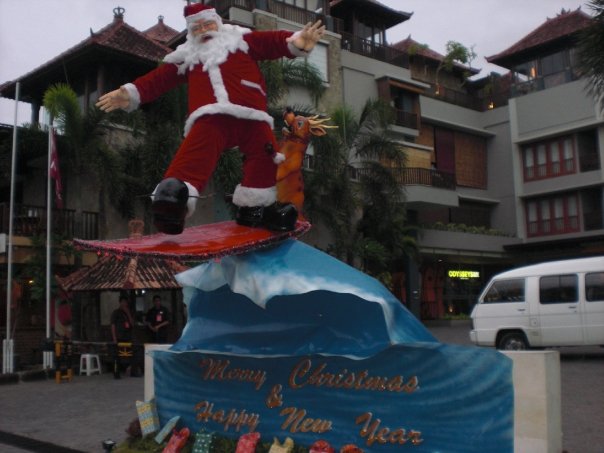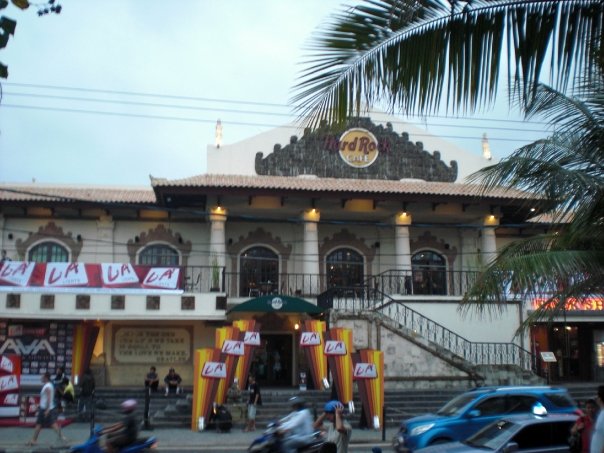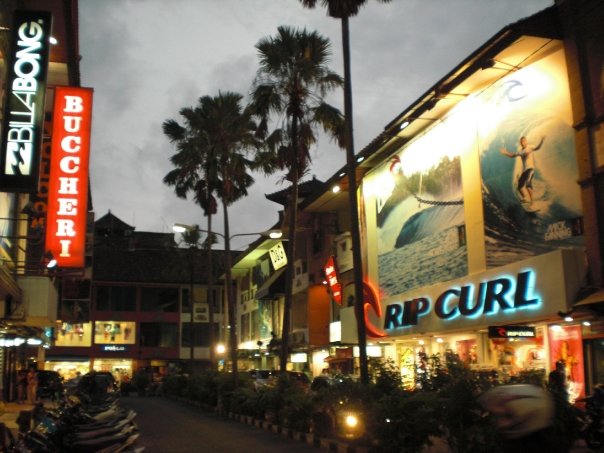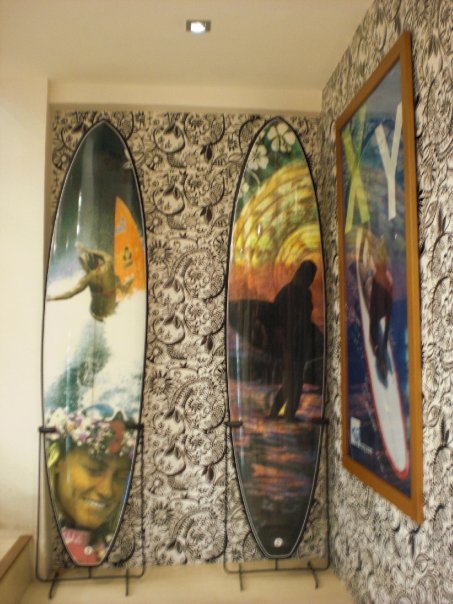 We had to get used to the heat, 40 degrees, but love to be here, then in Switzerland it's snowing at the moment. We had five nights in Legian, the first two days we just layed around and went surfing.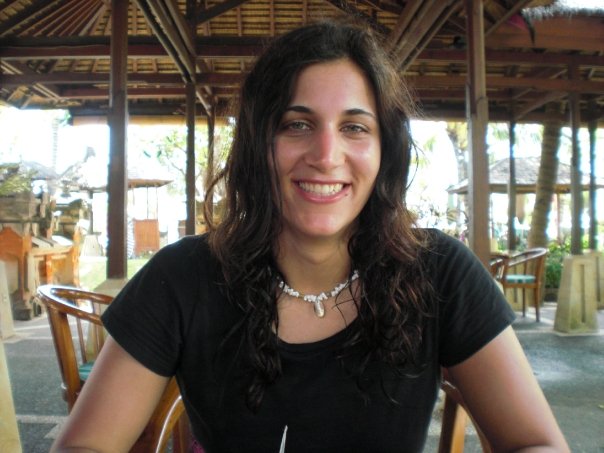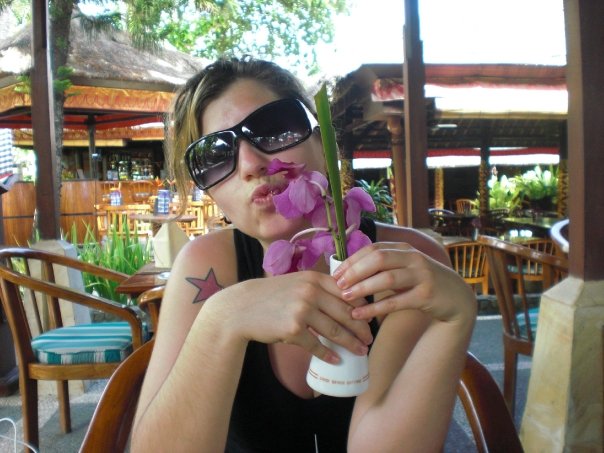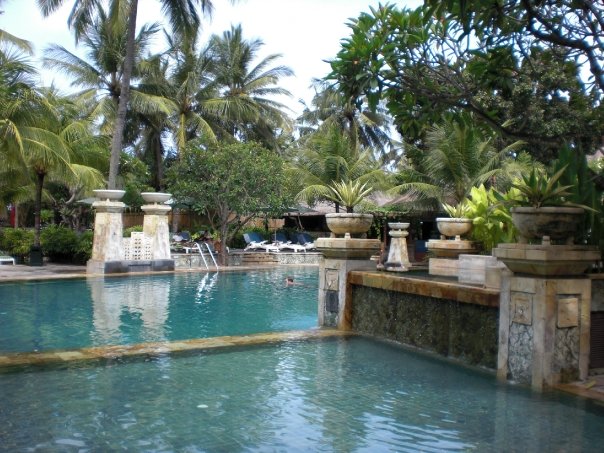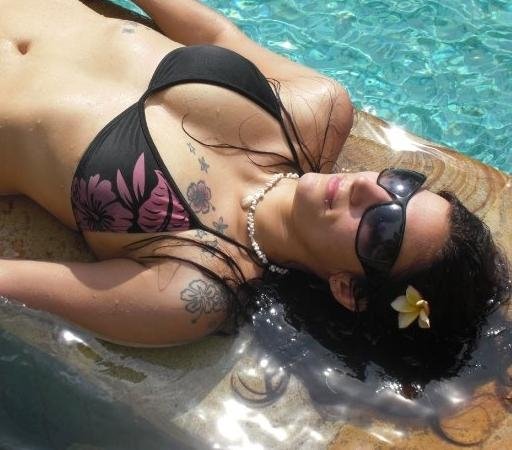 carpe diem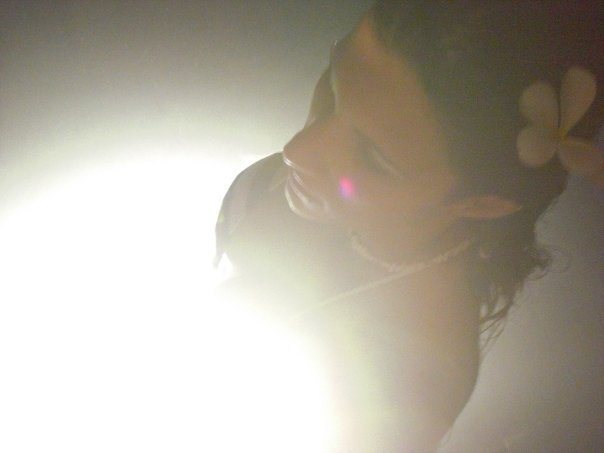 Then we met two very nice Balinese guys our age and they said they would show us around Bali. So we had Balinese tour guides Tobs and Vince for the day. They showed us temples, a traditional Balinese village, the town they grew up and many other things.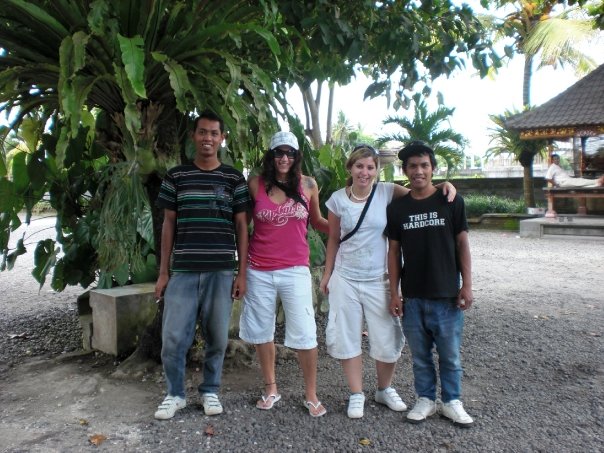 Our new Balinese friends Vince and Tobs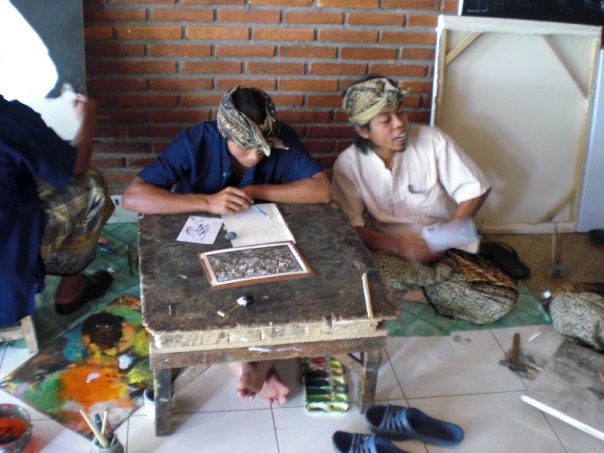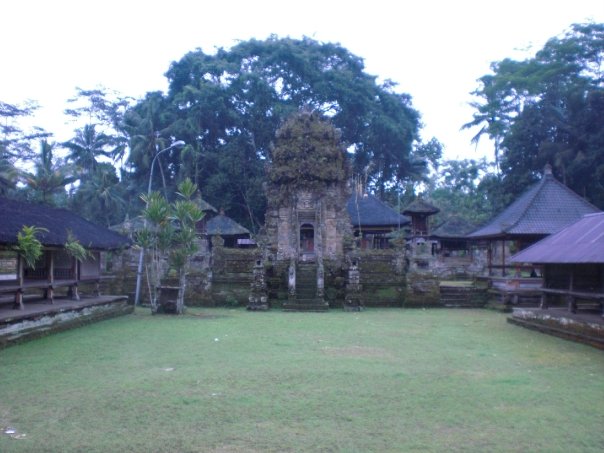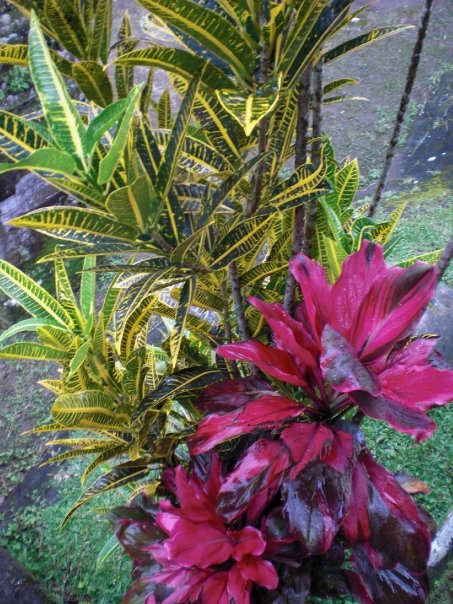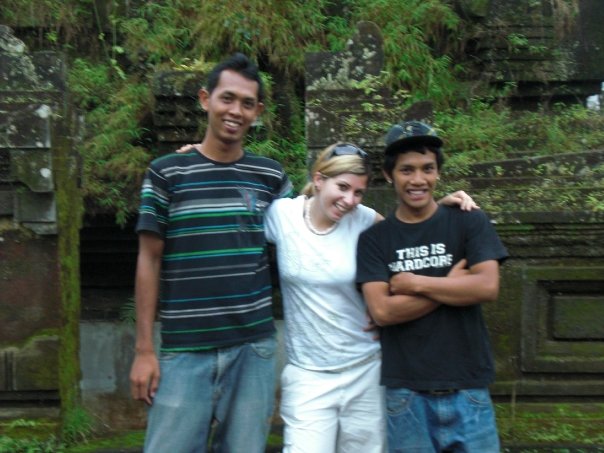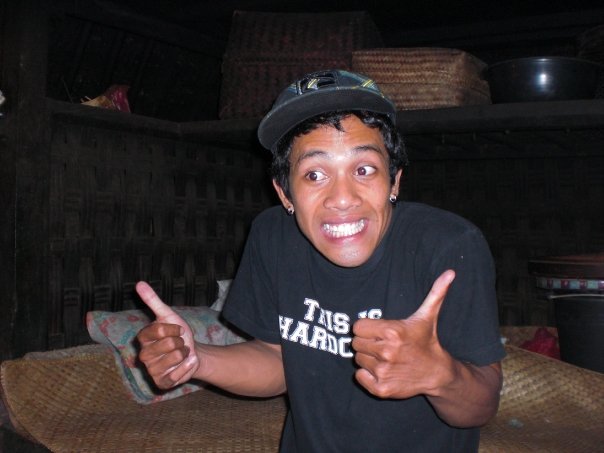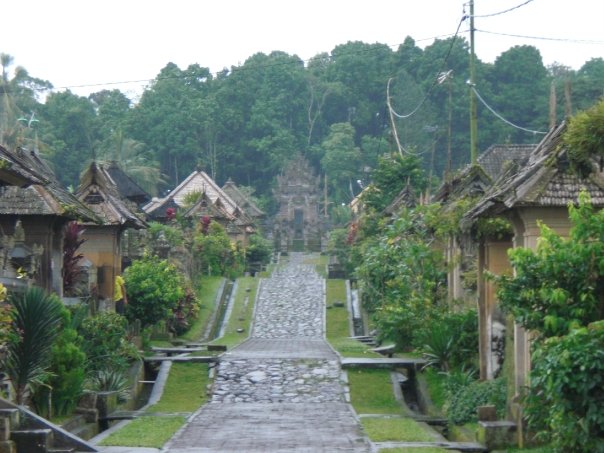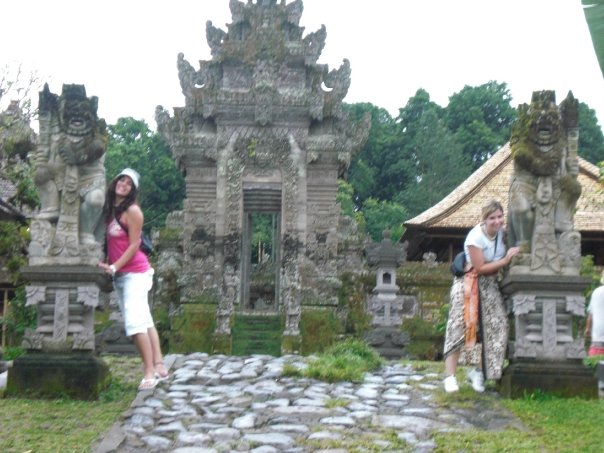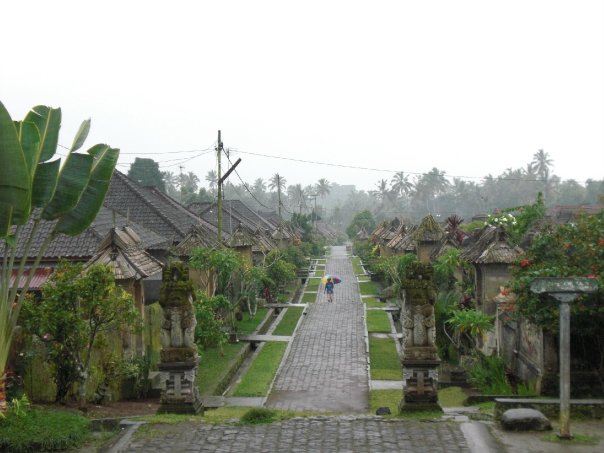 traditional village
It was really alot of fun. We had lunch in a town called Bangli, 2 hours north from Kuta and it was sooo delicious. We paid 5 bucks for food and drinks for 4 people, everything is so cheap here.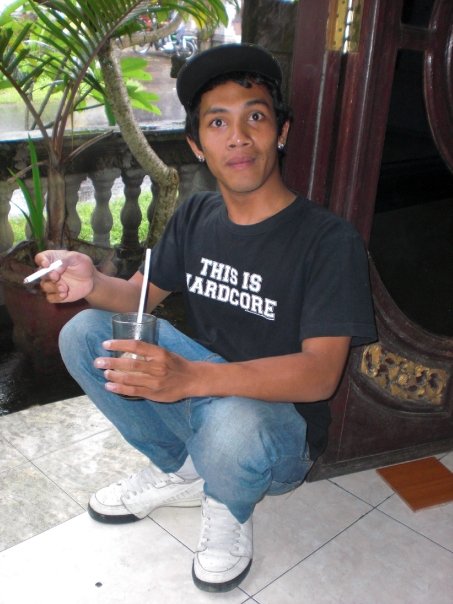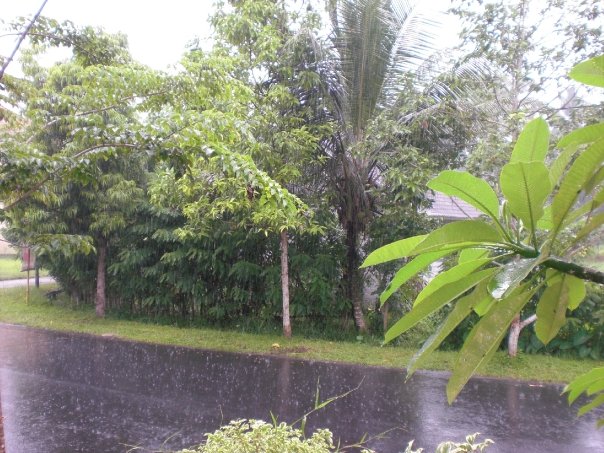 waiting for the rain to stop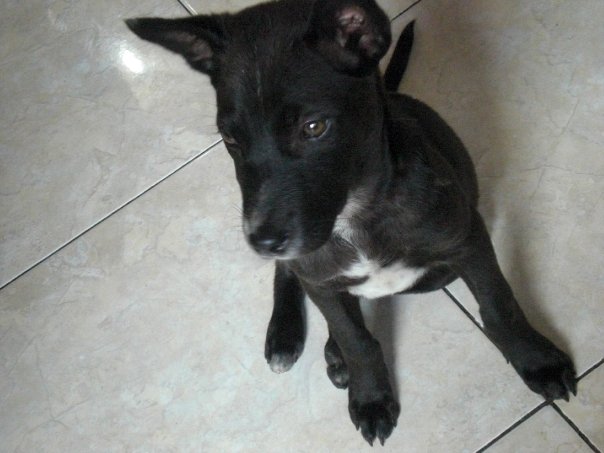 Carla hurt her foot so they took her to a traditional medicine man, he also took a look at my back and I got a massage cause my back's always hurting. There were many poor people who broke something and he treats everyone for free. When we left I slipped cause the floor was wet and hurt my foot, how ironic.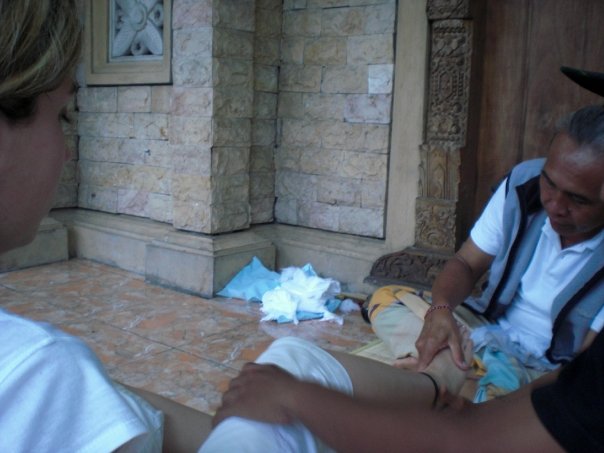 Indnesian medicine man who treated us for free
The next day we left Kuta at 9 o'clock to go on another tour. The guide was strange and his driving even more so! Anyways it was raining all day (wet season)and we checked out some rice terraces and the volcano.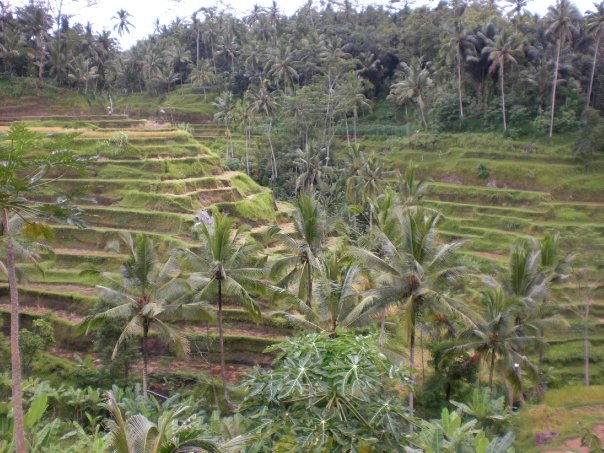 rice terraces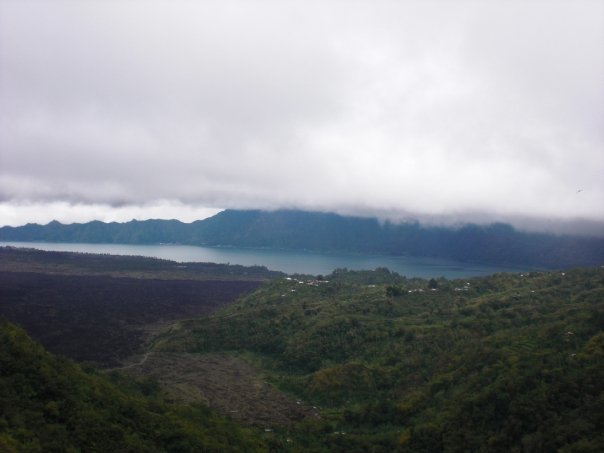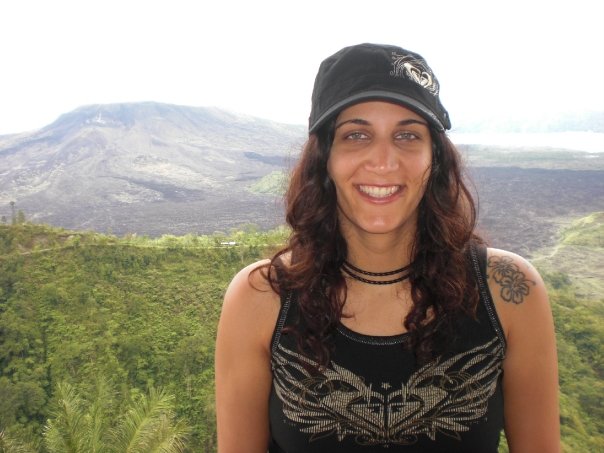 me in front of the volcano, to bad it was cloudy
After Kuta we bought tickets to go to Nusa Lembongan Island. It took us only 3 hours to get there. It was nice but nothing compared to the islands in Thailand, maybe I am a bit spoiled because I have been to so many beautiful islands and places in this world. I gotta say though, the Balinese are sooo nice, they always ask how you're doing and very helpful if you need information.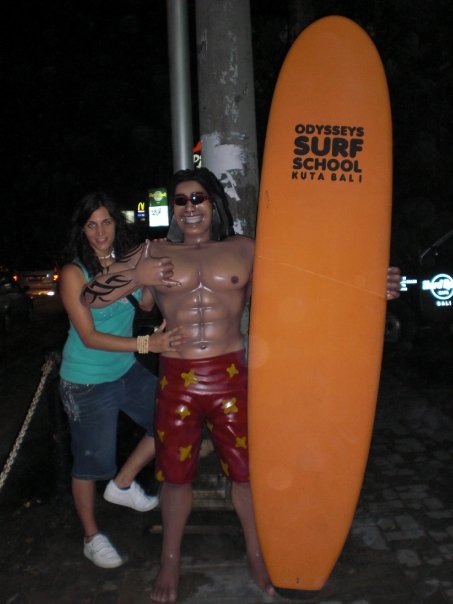 Nusa Lembongan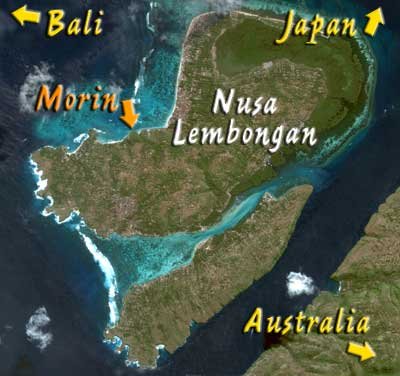 On the slow boat to Nusa Lembongan we met this German girl Sigi and decided that we are gonna share a room. When we checked into the little hotel right on the ocean we had lunch and went snorkelling which was nice. At night we met up with 3 German boy's and had supper with them.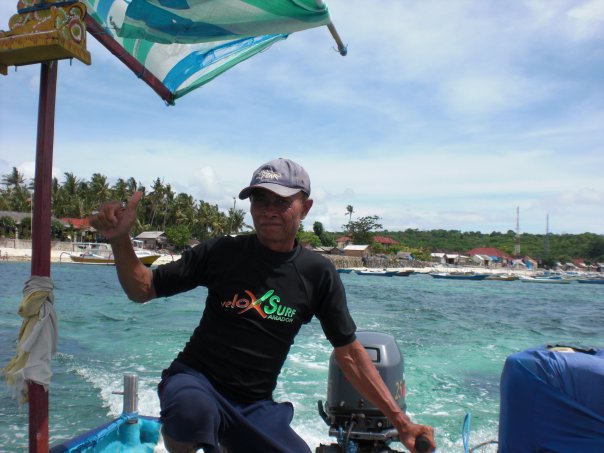 snorkeling trip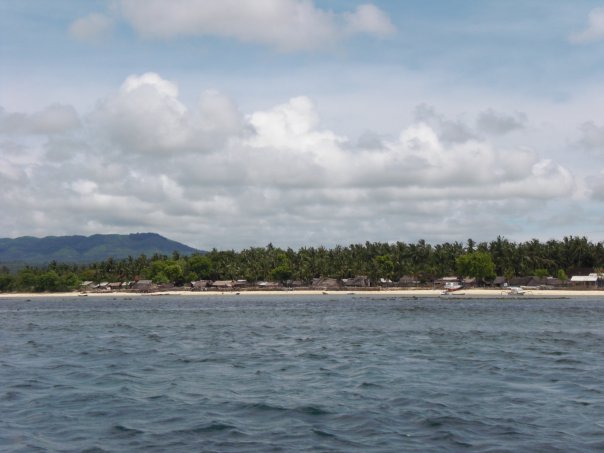 Nusa Lembongan Island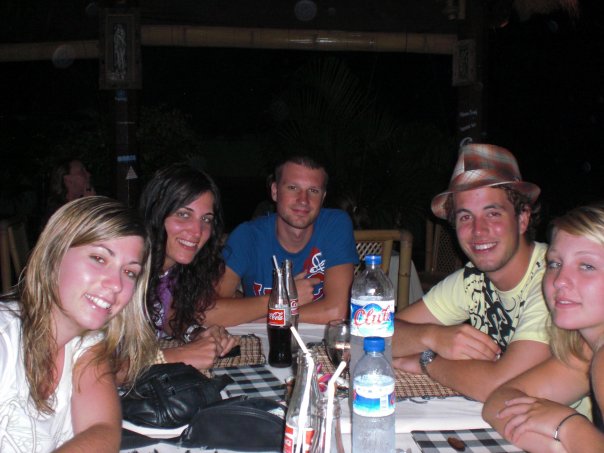 supper with the German's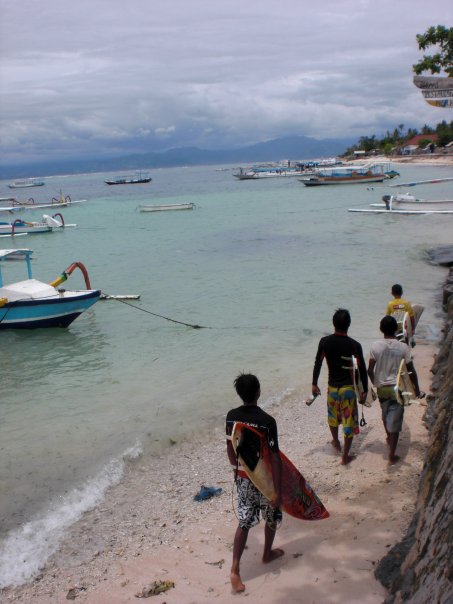 it's all about surfing on Lembongan Island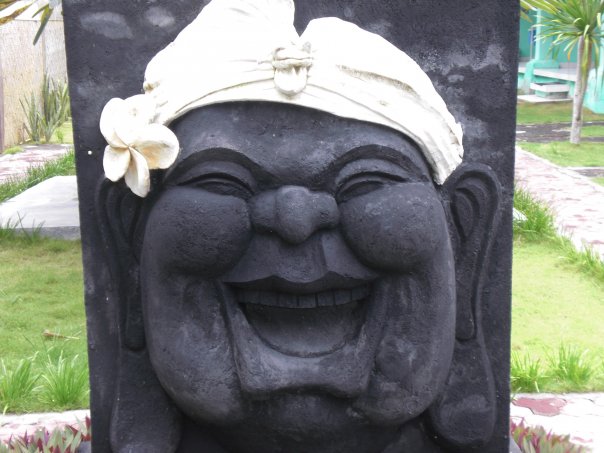 The next day we changed into another hotel cause ours smelled really weird and it was so cheap, 5 bucks per person.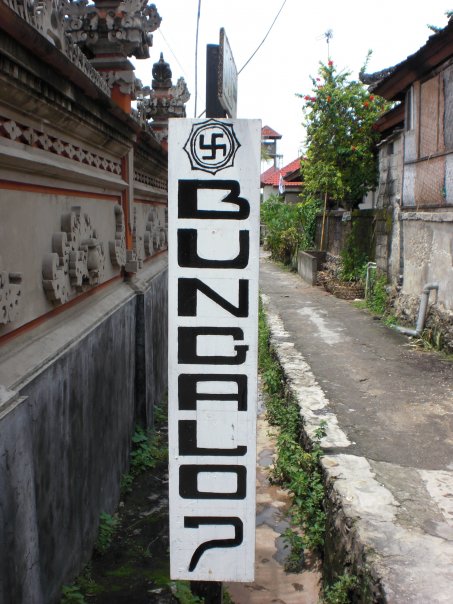 not the Nazi sign, it stands for Hinduism
The food here is not so good at times even disgusting. There are not alot of tourists here which is nice though. The second day we all went to dream beach, the nices beach on the island.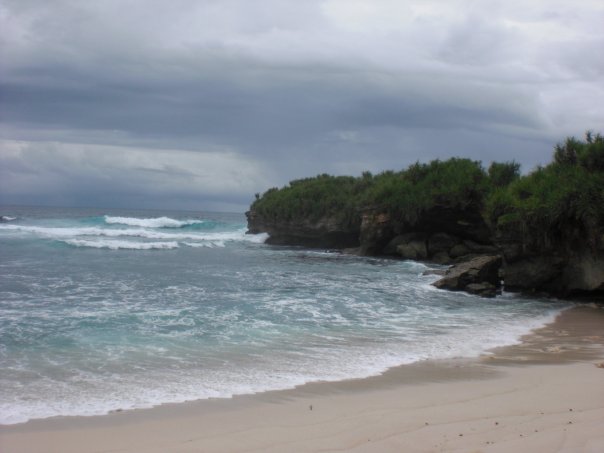 beautiful dream beach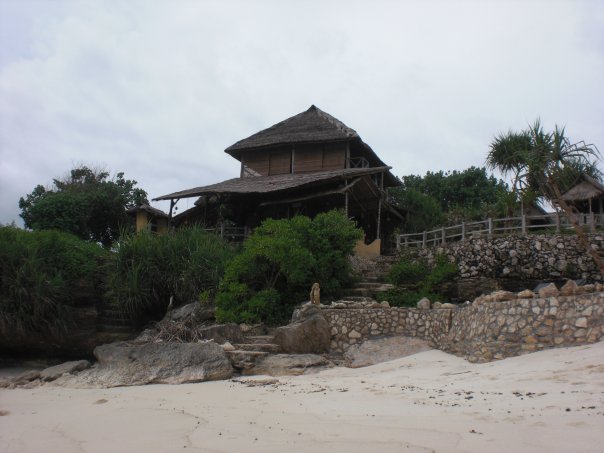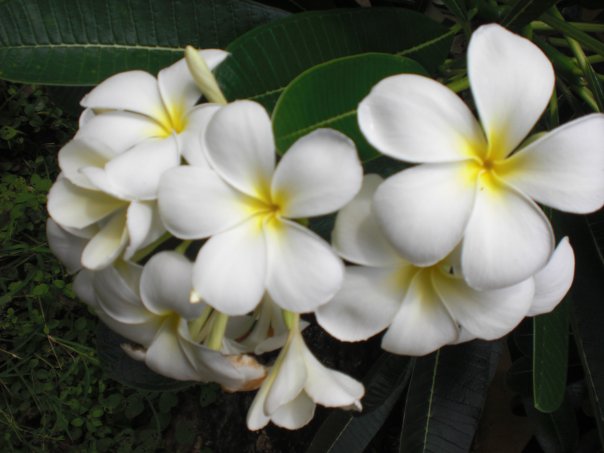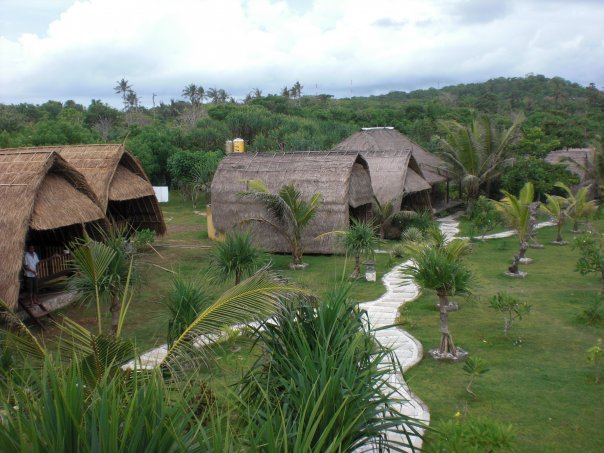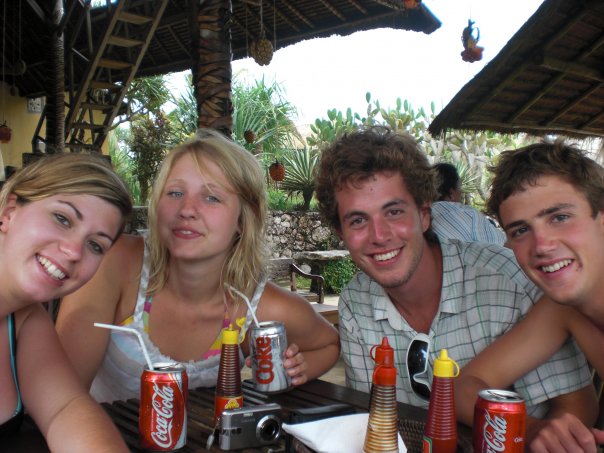 it's lunchtime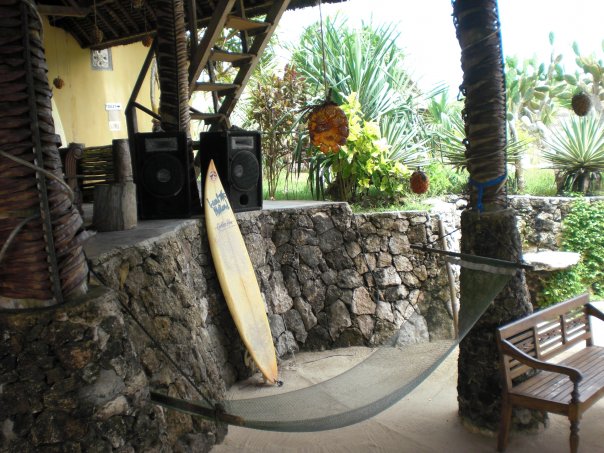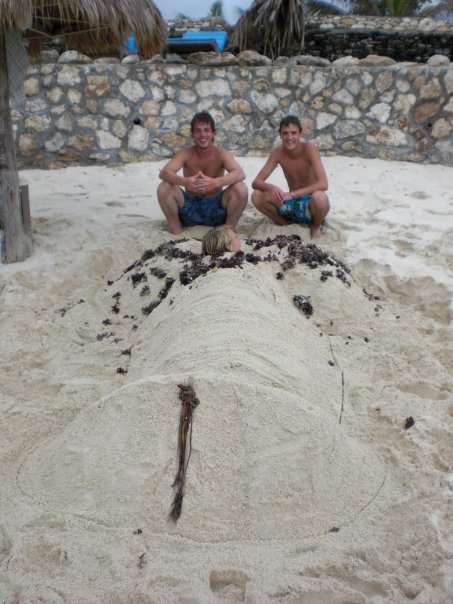 ???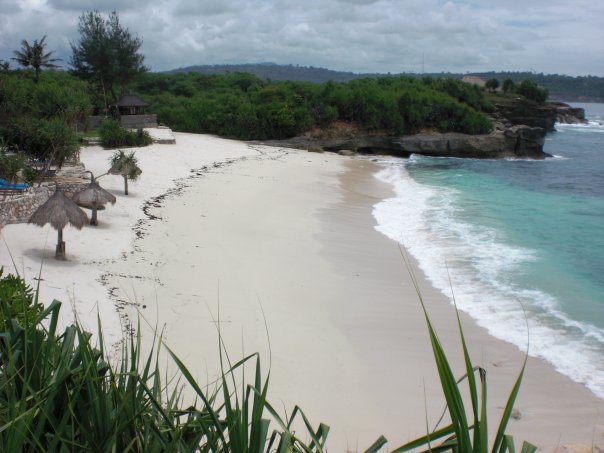 just beautiful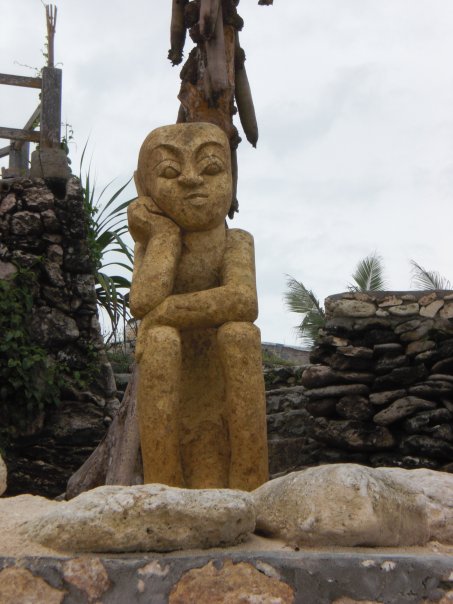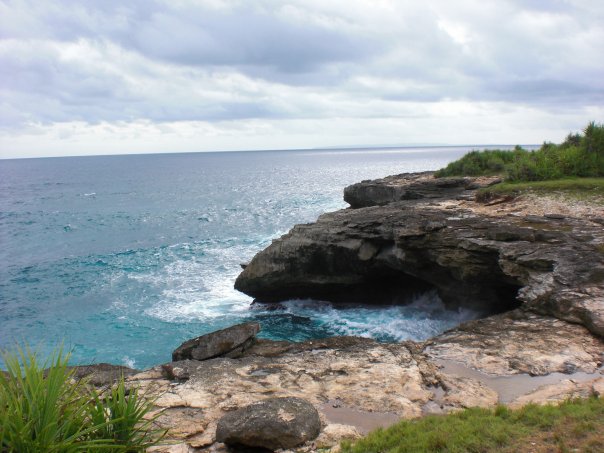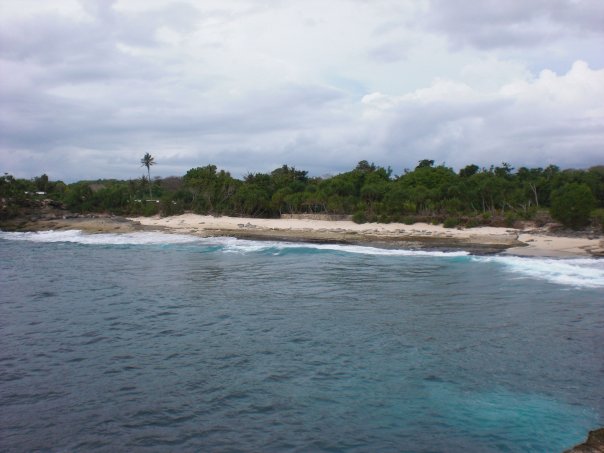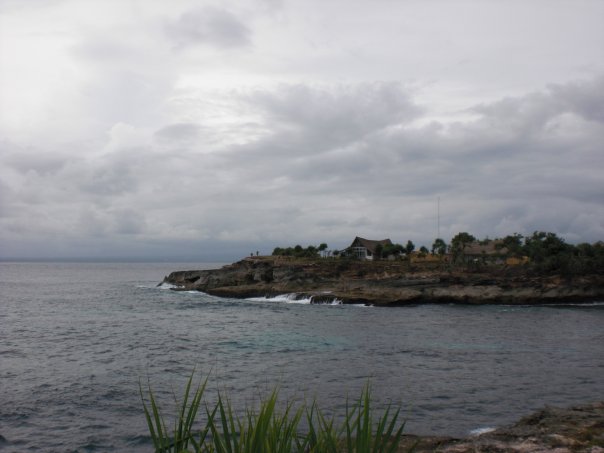 We had to rent scooters, which was very cheap though. The third day Carla and I rented a scooter again and drove around the whole island in just a few hours, stopped at mushrooms beach, crossed the bridge to Nusa Cenningan and ended up at dream beach again.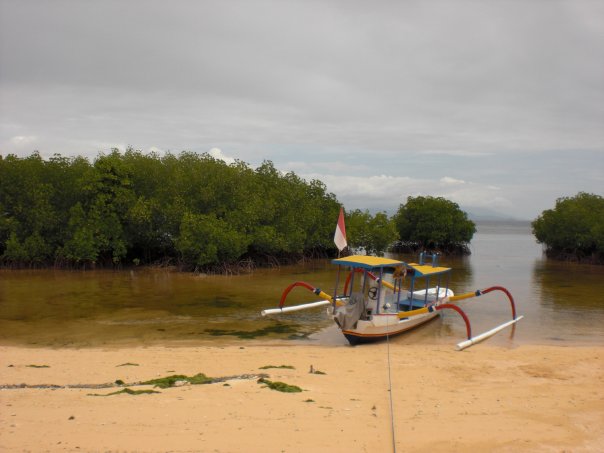 mangroves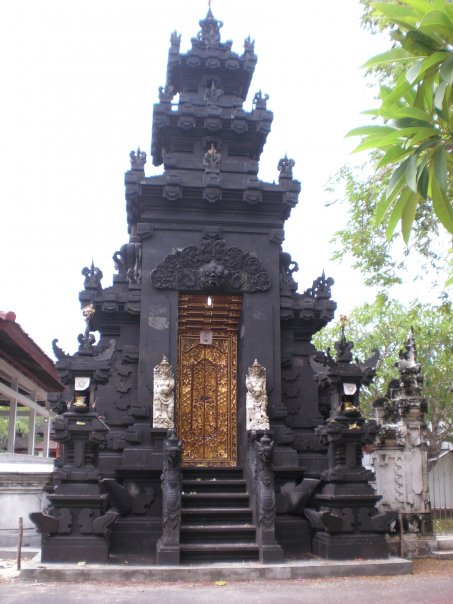 hindu temple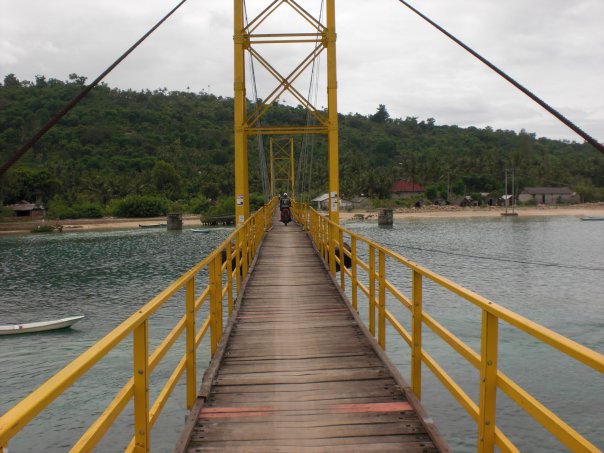 bridge to Nusa Ceningam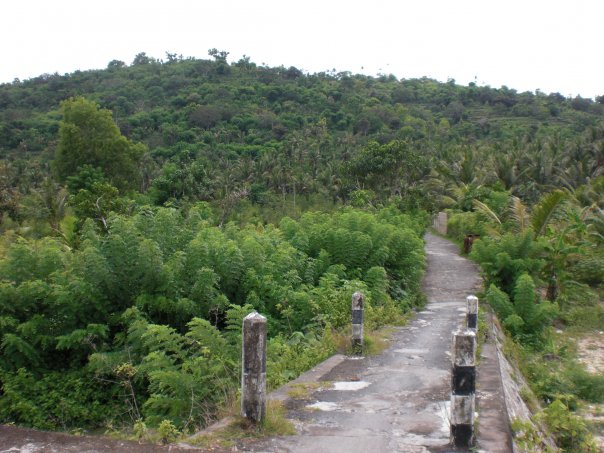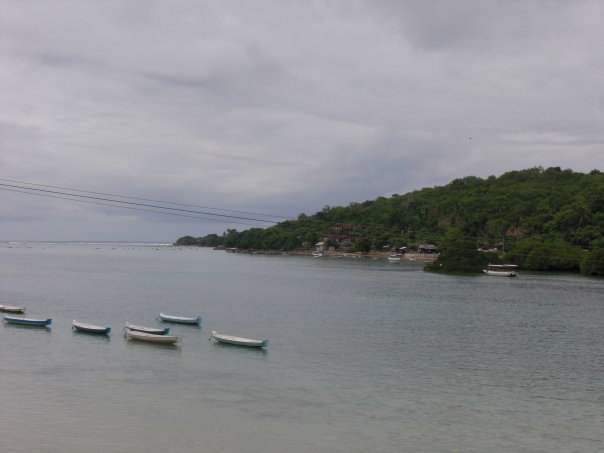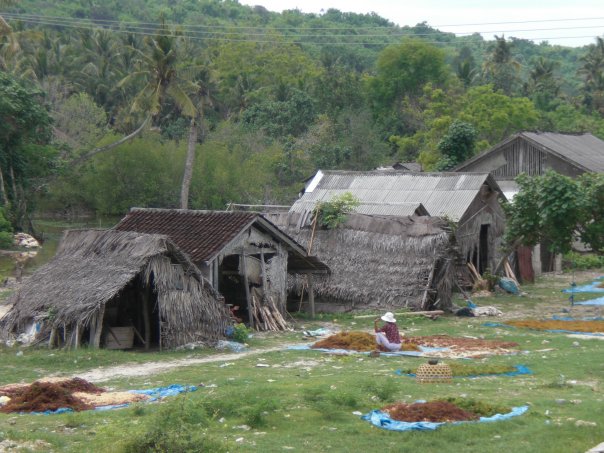 seaweed farmers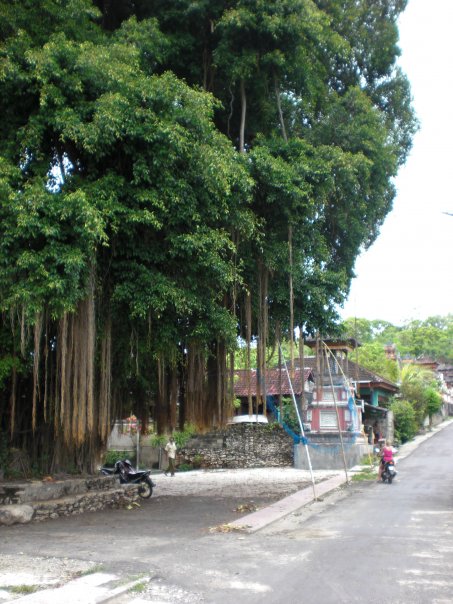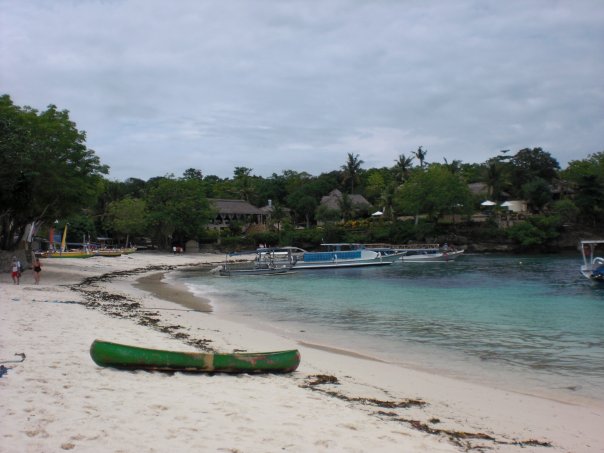 mushroom beach
That day the two German guys got sick, they had to throw up and suddenly I started feeling sick as well, I guess it's the food, we all had shrimps and they might have been not so fresh anymore. I had a shitty night and when I woke up I felt even more ill. We had to go on the boat back to Sanur at eight in the morning and I was so close to puking on the boat cause the ocean was so rough and it was like a rollercoaster.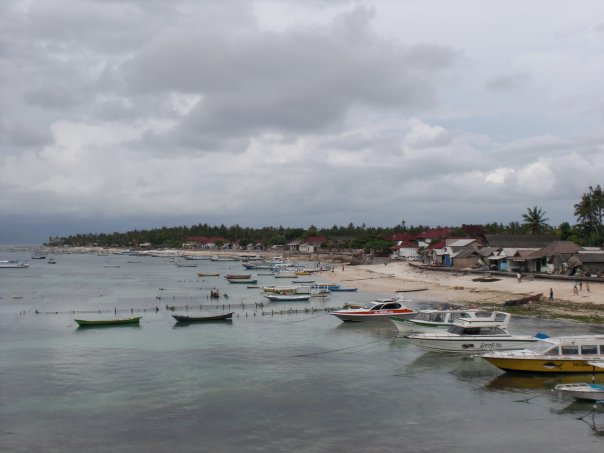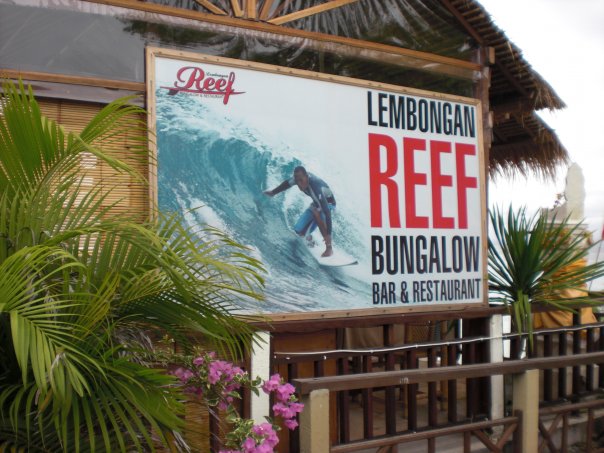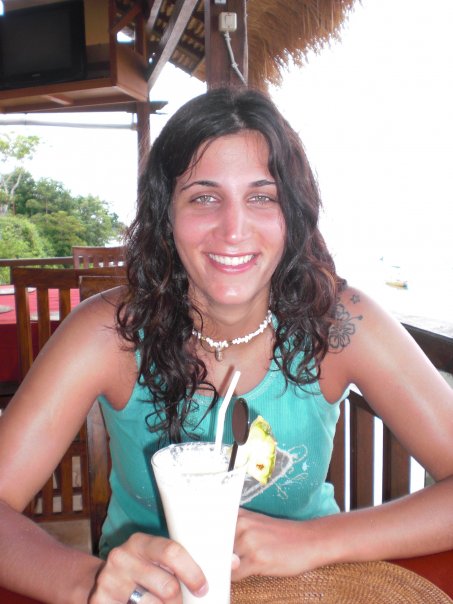 I love pina coladas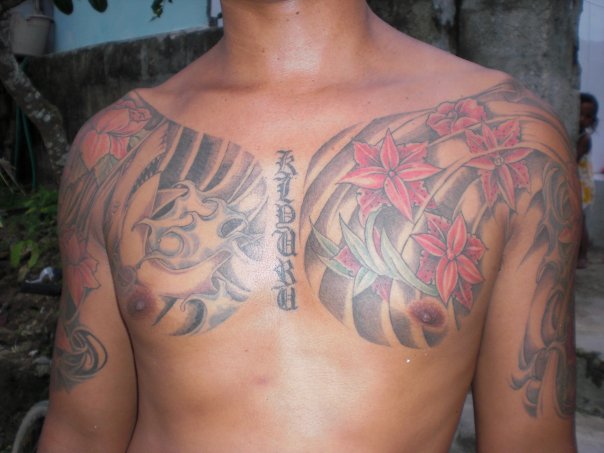 loving it!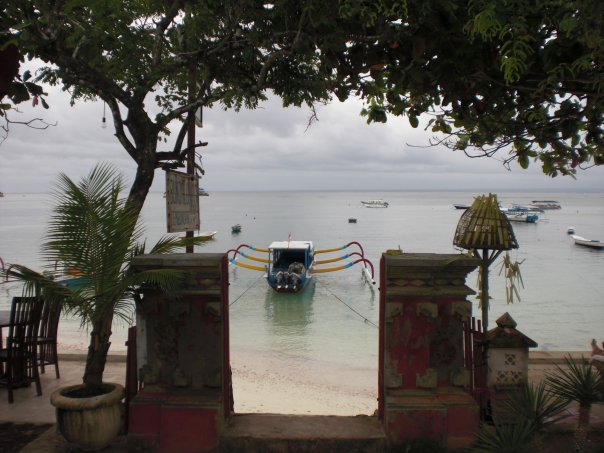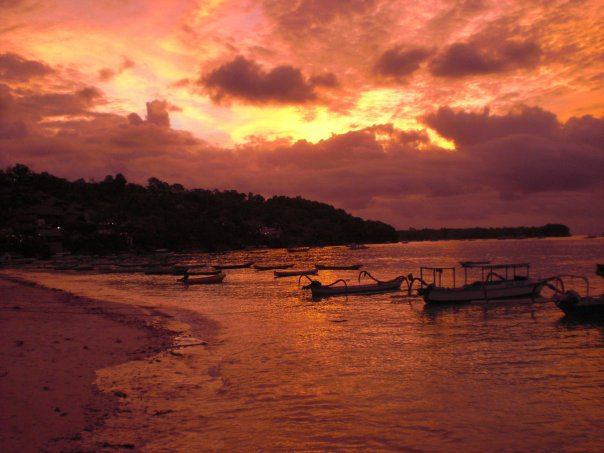 beautiful sunset over Lembongan
Kuta
Back in Kuta we checked into another hotel and I started feeling hot and then cold again and every muscle in my body was aching, so I went to bed and slept for a few hours. I am still not feeling well, if it doesn't get better I might go to a doctor.
We wannted to go to Lombok tomorrow and then to the Gili Islands, but we've changed our plans. We didn't know that during wet season the risk of Malaria is very high in those regions and we don't have any medicine at all with us. So we've decided to go only to the Gili's and that for a few days, it's still a bit risky, but I came here for those island's and I gotta see them. So I hope everything we'll turn out allright.
he's all in love with Carla
The next few days we spent with the German's, just hanging out and the one night we took a cab and went to Pura Tunah Lot Sea Temple just an hour north of Kuta to see the sunset. It was just beautiful, I am very happy we went.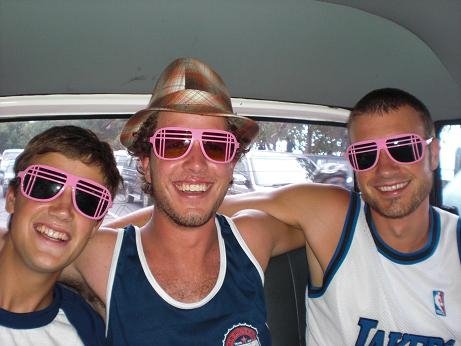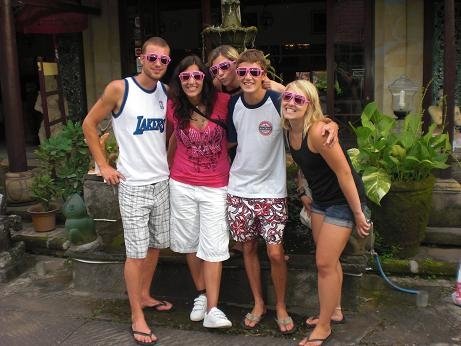 partnerlook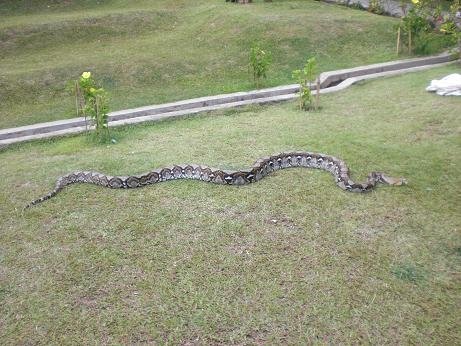 little snake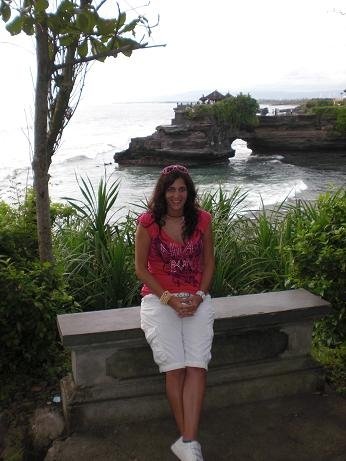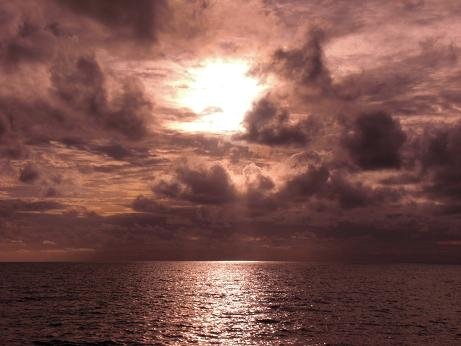 wow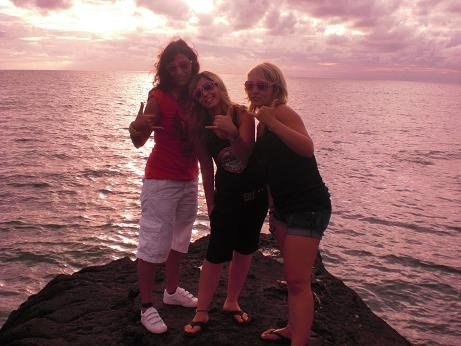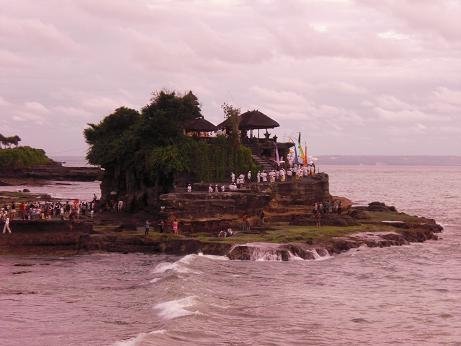 pura tunah lot sea temple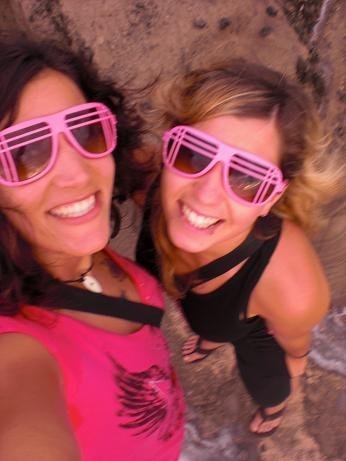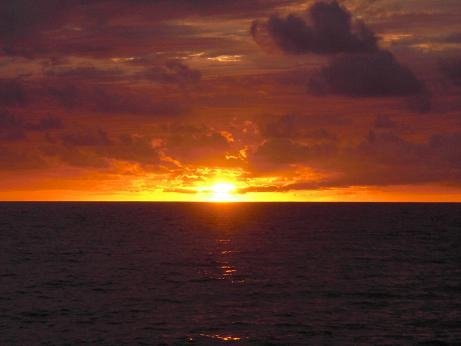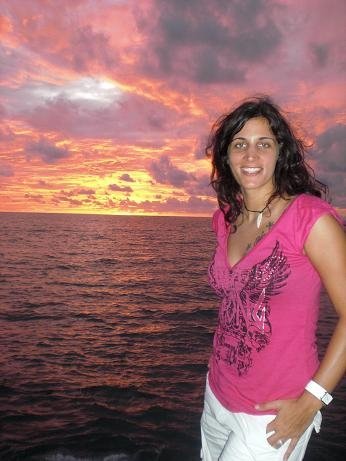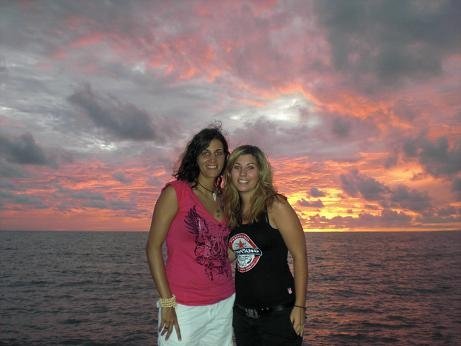 cheezy
Then we thought well lets go for supper and then partying so we went to Bounty's Club, it's just right beside ground zero memorial, where the bombings were.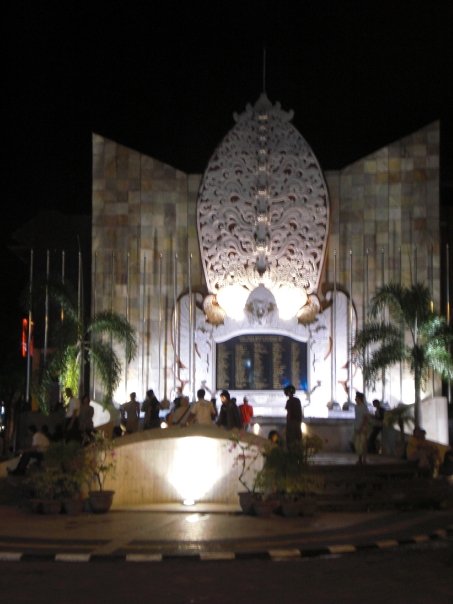 ground zero memorial
It was a weird feeling being there, but we still had alot of fun. The last night of the boys we went there again and we said goodbye.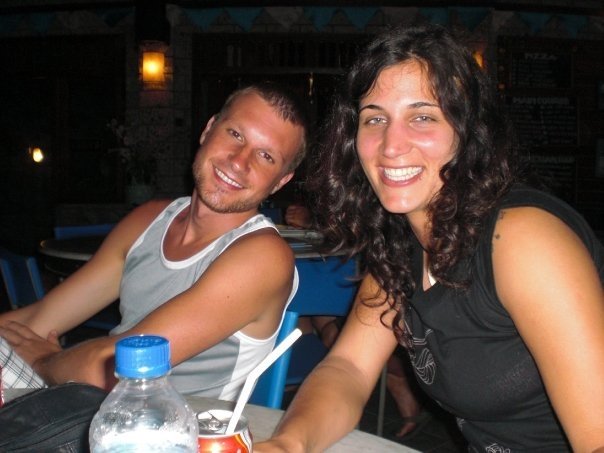 me and my brother from another mother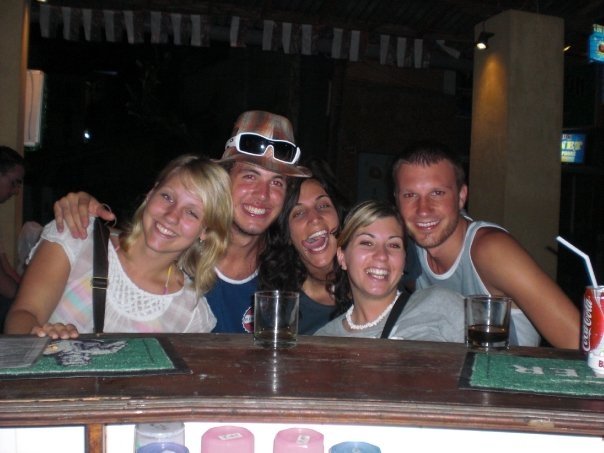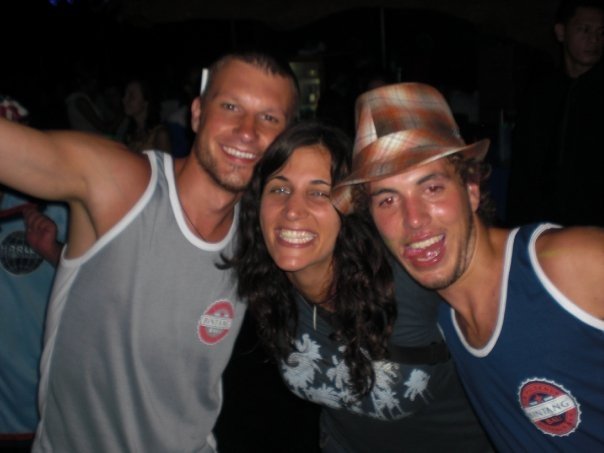 me and the boys at bounties
Gili Islands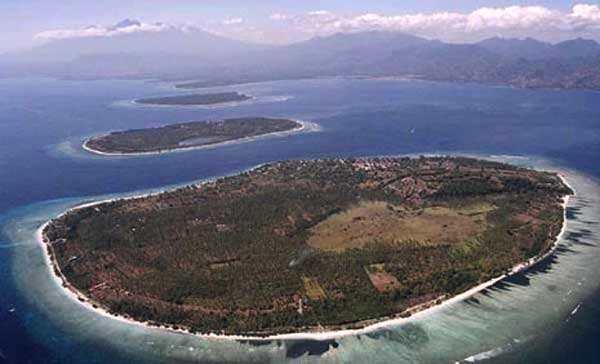 Gili Islands: Gili Trawangan, Gili Meno and Gili Air
On Wednesday at 7 a.m. we got picked up and driven to Sanur harbour where our speedboat to Gili Islands left. We decided that we wanna go by speedboat even though it's kinda expensive but the slow boat takes a 4 hour drive and a 6 hours to cross to Lombok. By speedboat we only had 2.5 hours from Sanur to Gili Trawangan, but then one engine stopped working so it took us a bit longer than usual.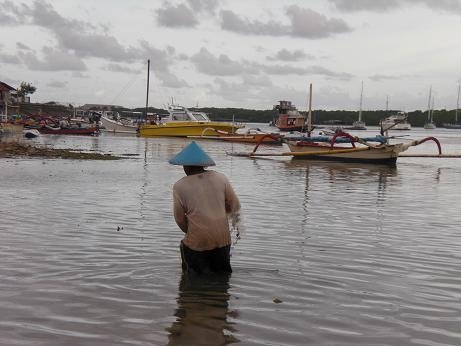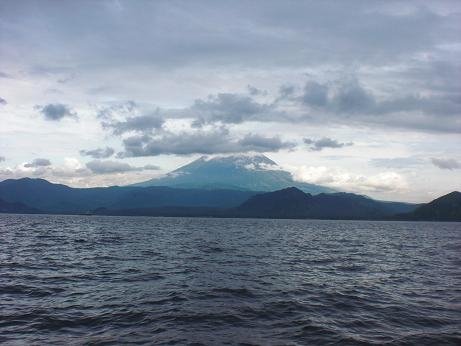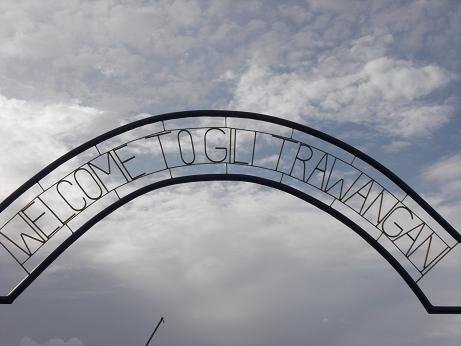 haha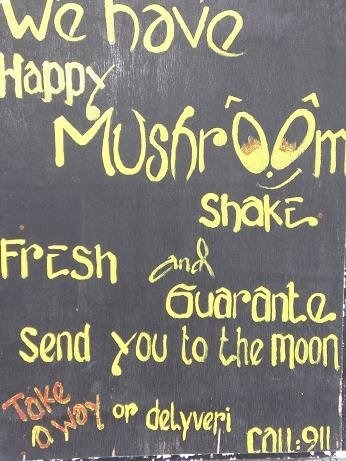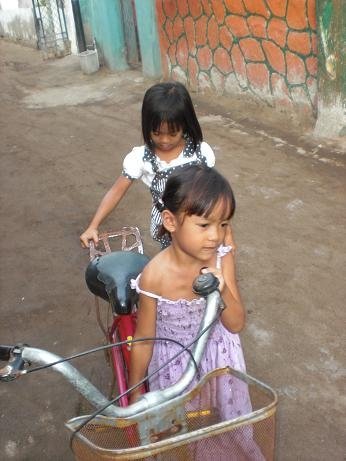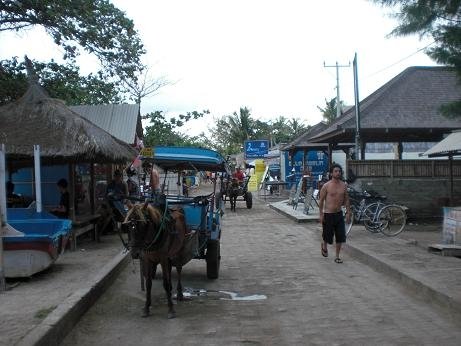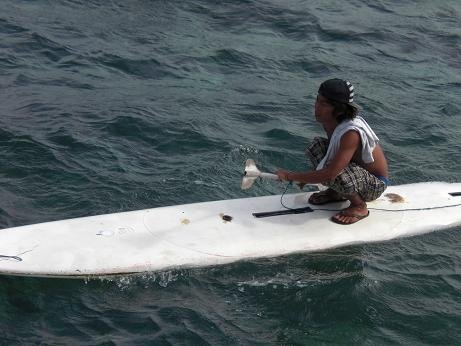 Once we had arrived on Gili Trawangan I was really happy that we came cause it was just beautiful, no cars on the islands just horses and bikes:-) We looked for a hotel and found a really cheap bungalow close to the beach with aircon and tv. The first day we just walked around a bit and chilled out and the day after we rented a bike and drove around the island. To bad we didn't take water because after a km or so the road ended and we had to drive through the sand and it took us 2.5 hours around the whole island after that we hyperventilated lol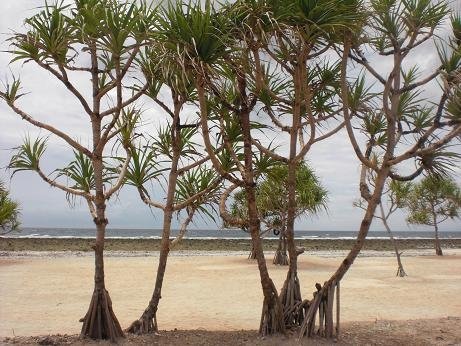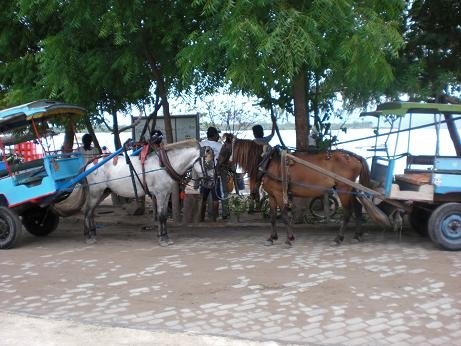 cidomos, no vehicles on the island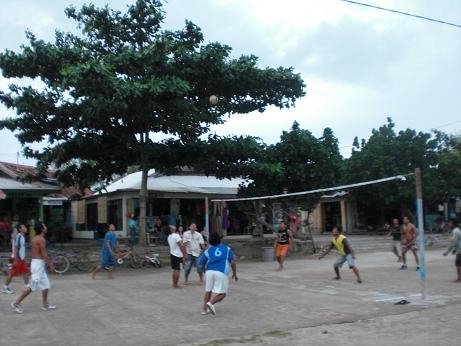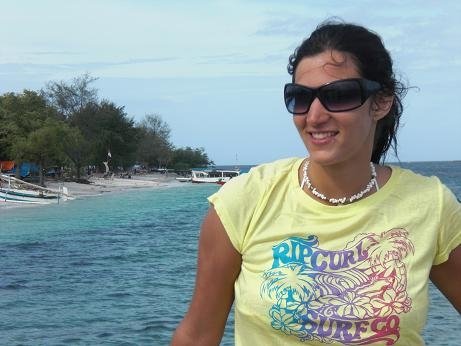 What's really cool on Trawangan, they have little huts on the beach with tv and dvd player and if it's raining (right now every day) you can watch movies right on the beach. At night they also have an open air cinema.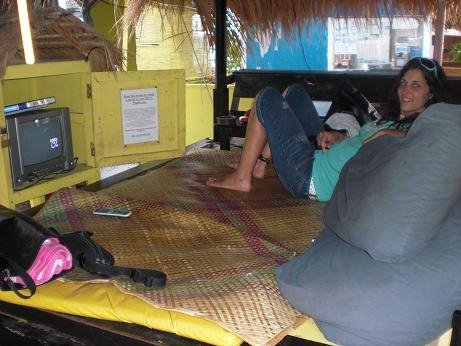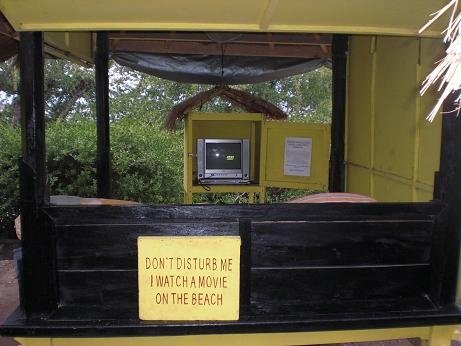 loving the idea
We bought lots of moscito spray but that actually didn't help at all, I had lots of bites in the first night. So we changed the room where we had mozzie nets, but that didn't help either cause they were covered with holes!
On Friday we booked this snorkeling trip for only 7 bucks. We snorkeled at different places near Trawangan island, I've seen turtles, we passed Gili Meno and had lunch on Gili Air. Just beautiful and the weather was awesome.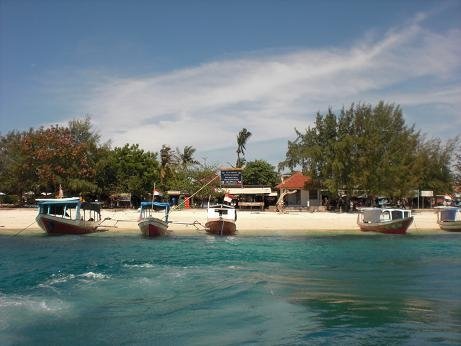 Gili Trawangan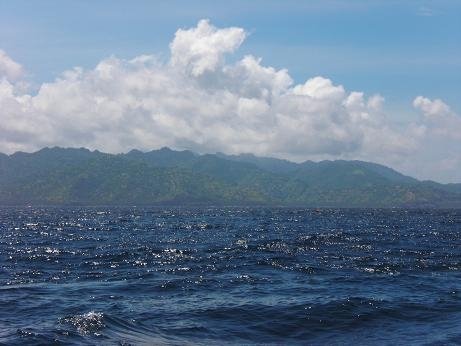 Lombok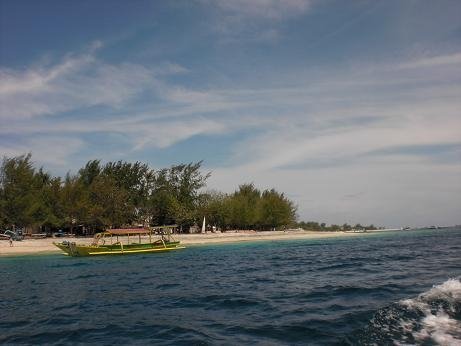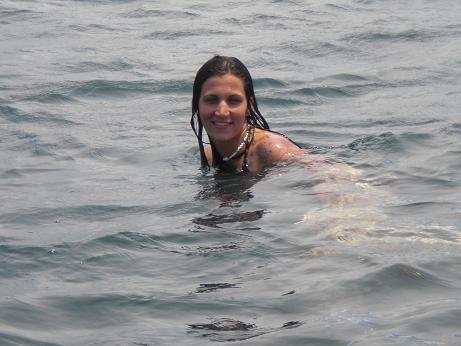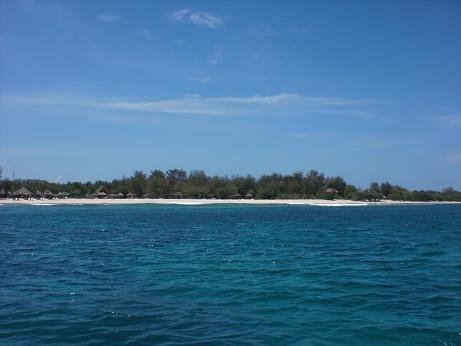 Gili Meno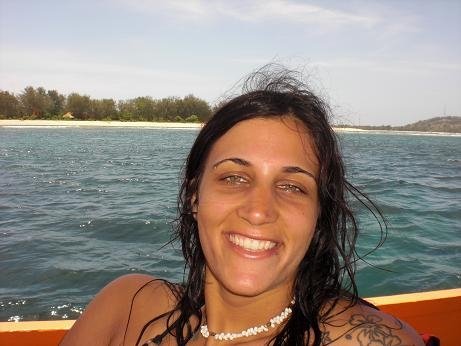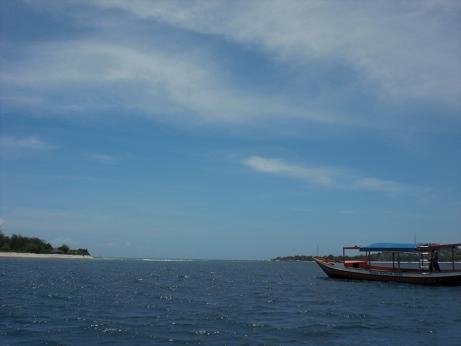 Gili Meno on the left and Gili Trawangan to the left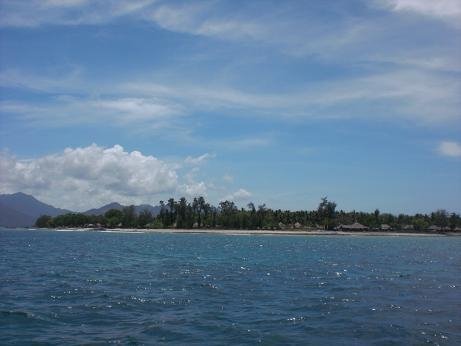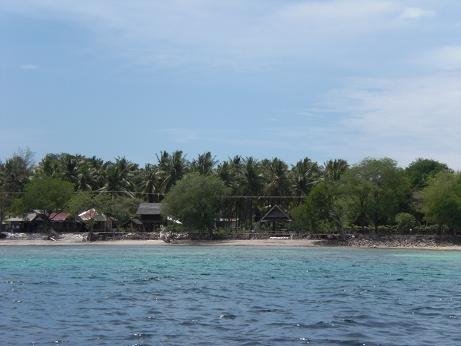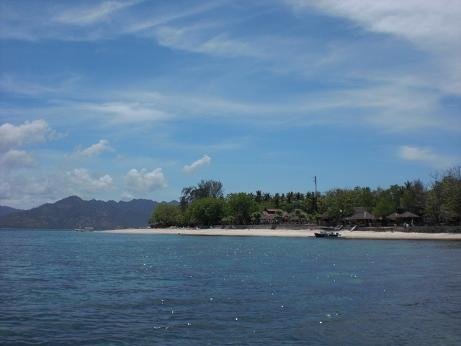 Gili Air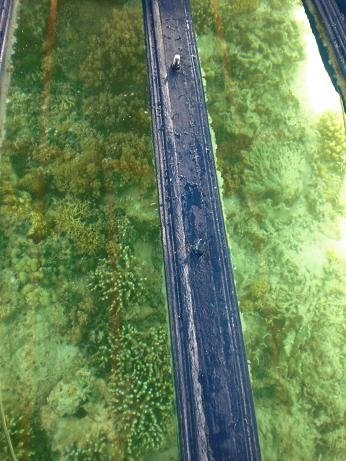 gate to the reef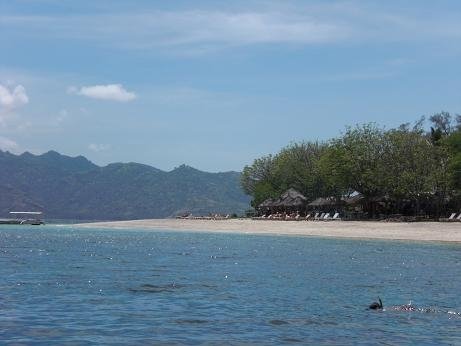 snorkeling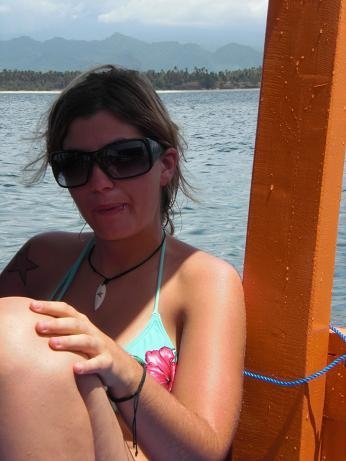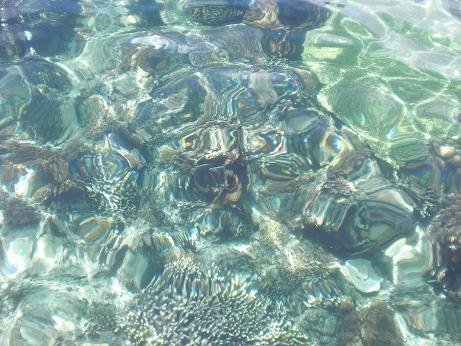 crystal clear water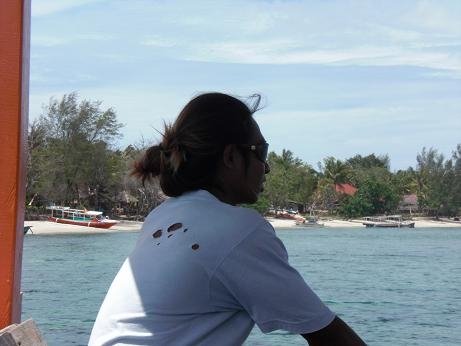 Captain Jack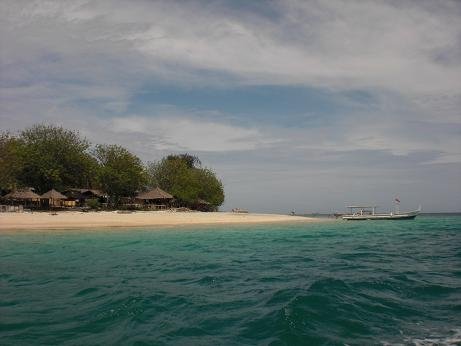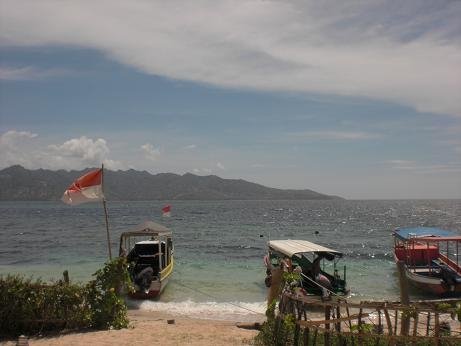 Then it was time to go back to Bali and we wanted to book the boat back, but we had to change to a different company cause the boat we came here had to get a new engine. The new fast boat was awesome, only one hour sea crossing and we saw dolphins on the way.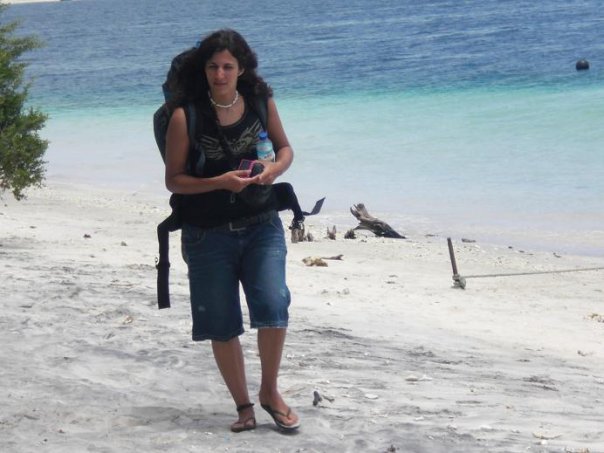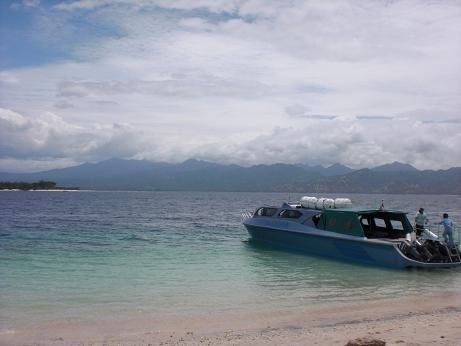 our sweet ride back to Bali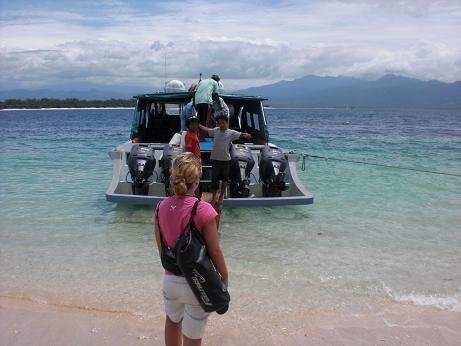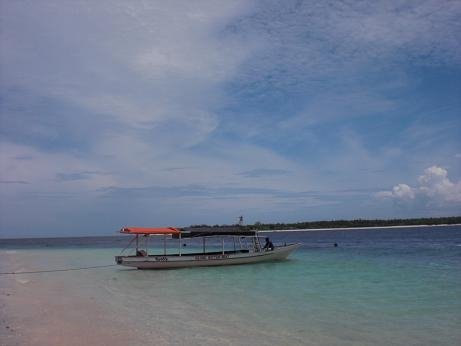 Lombok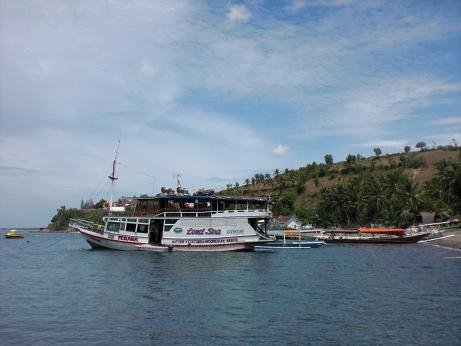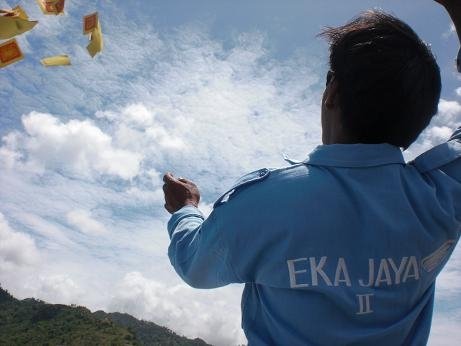 hindu ritual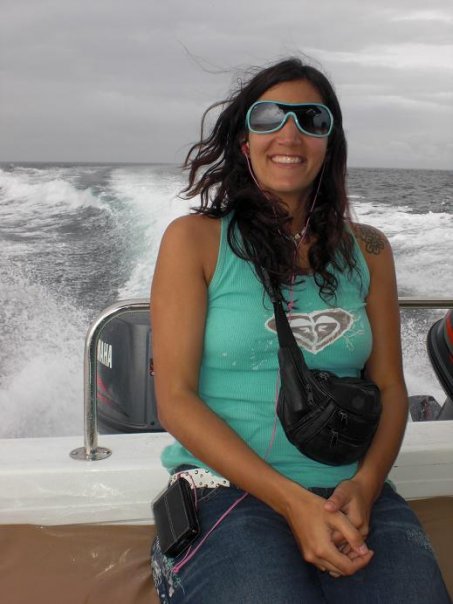 n'joying the ride
Kuta
When we got to Bali it was raining like it had never rained before. We checked into the same hotel on Poppies Lane and had massage. Best massage I've had in Bali. And today it was Sigi's birthday, so we had dinner with her and went partying, we got free drinks everywhere cause it was ladies night. fun night out.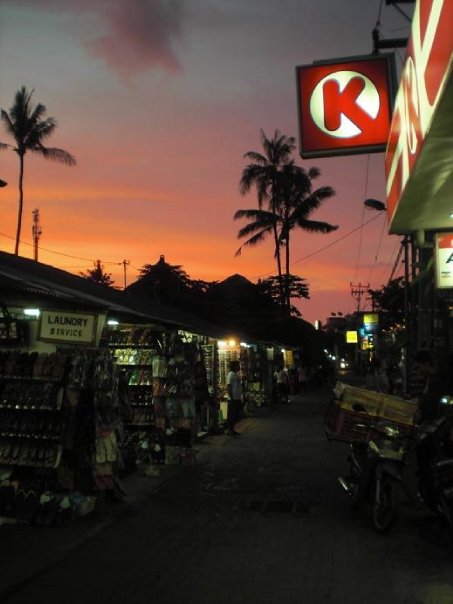 poppies lane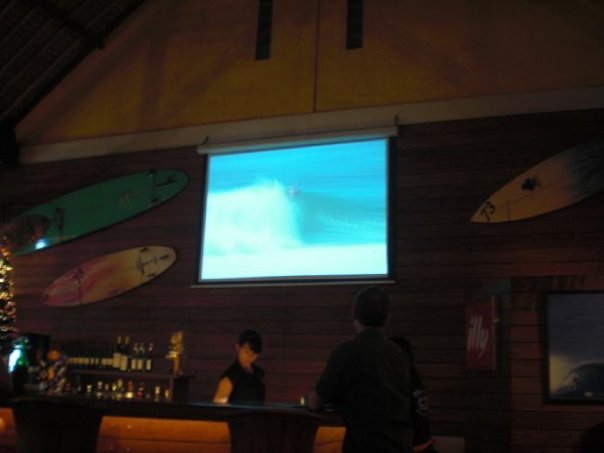 my favorite restaurant the swell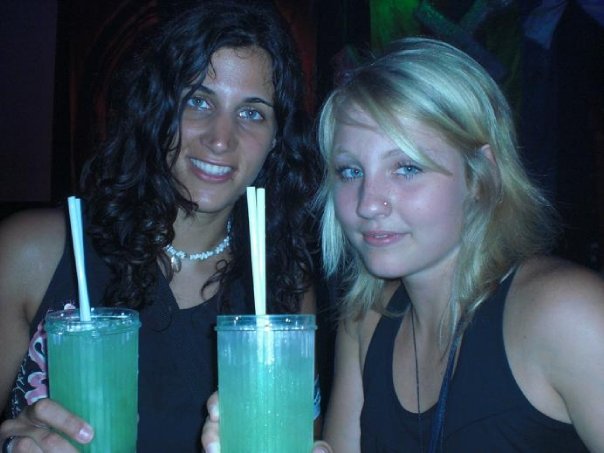 happy birthday Sigi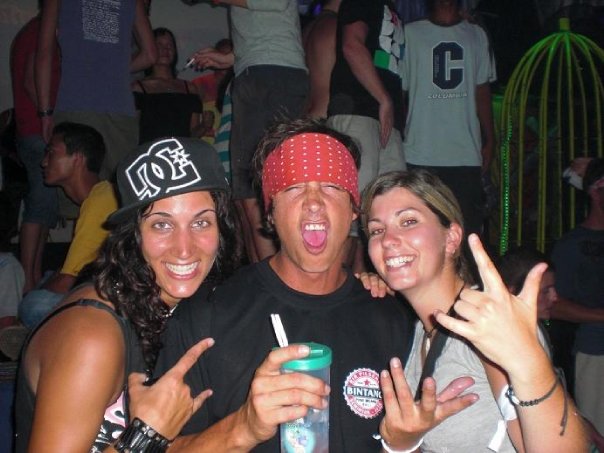 partying with crazy Travis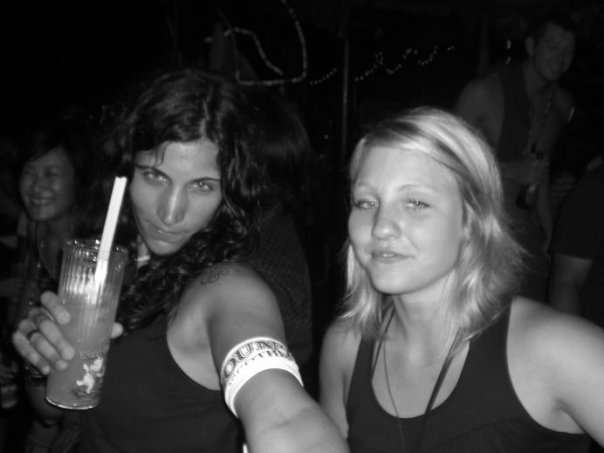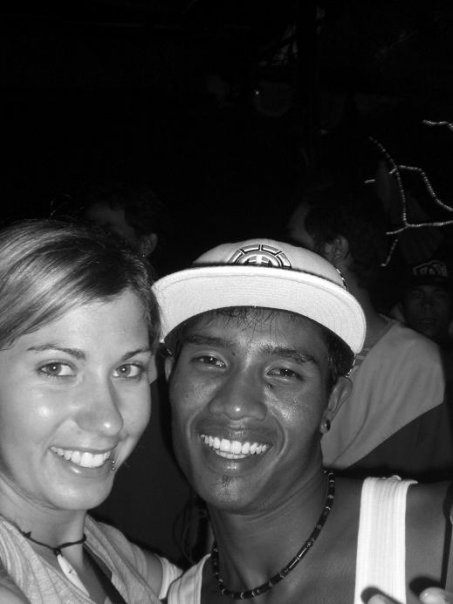 Carla's stalker
The next day we did a shopping tour and went to all the outlets, billabong, ripcurl, roxy, surfergirl, spent some more money (like I don't have enought clothes already!!) and then we said goodbye to Sigi, she was leaving for Singapore.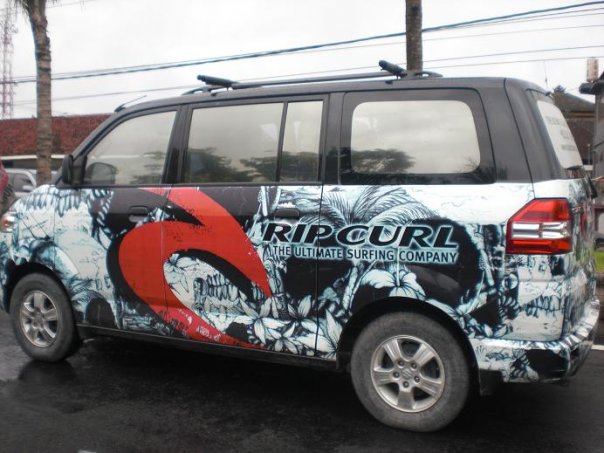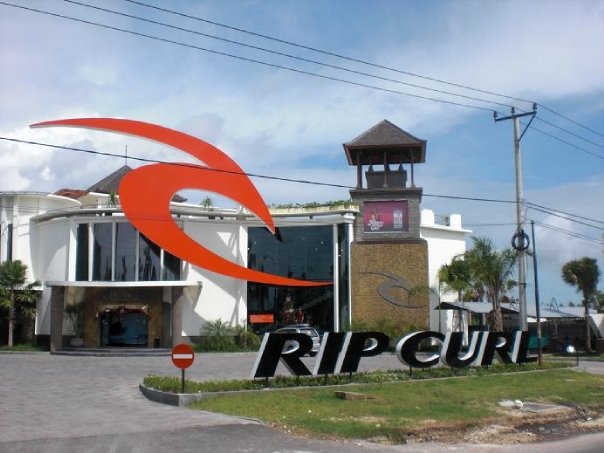 sweet!!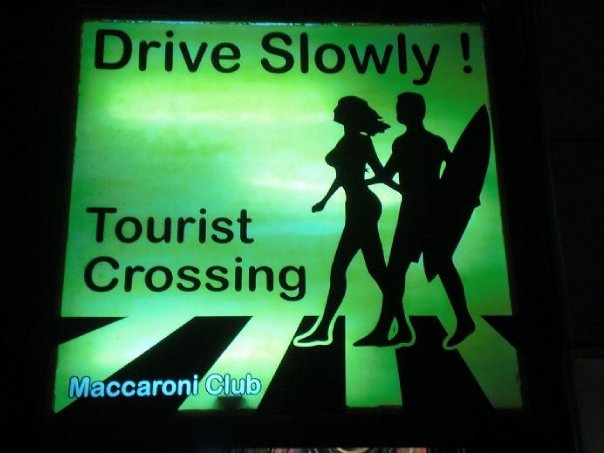 haha I wish!
Yesterday I called A.G., my friend from Argentina and we met up with him and Cecil and a French Canadian Chick ( I don't remember her name), we had breakfast and rented a motorbike and drove to a surf spot just north from Sanur. It was the first time driving on the highway and it was insane. They don't have any rules at all, you just drive and try to survive. Overtake however you want, drive as fast as you want, cars almost hit you when they are passing you. Just insanity! And then all of a sudden it started raining! But finally we arrived at the surf spot and it was awesome, black sand and really big waves.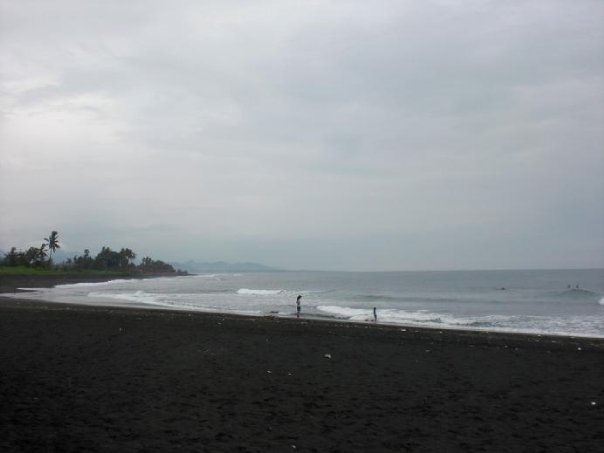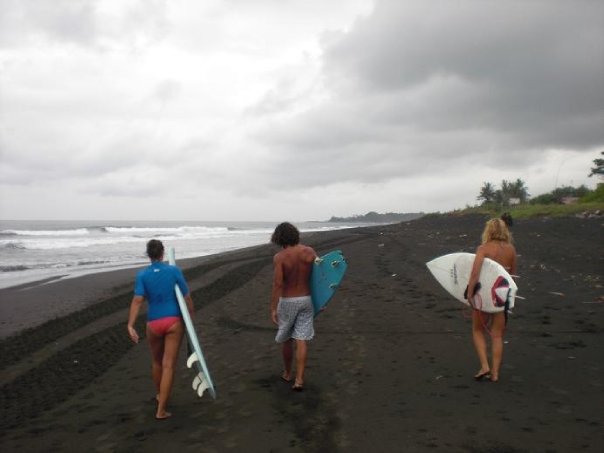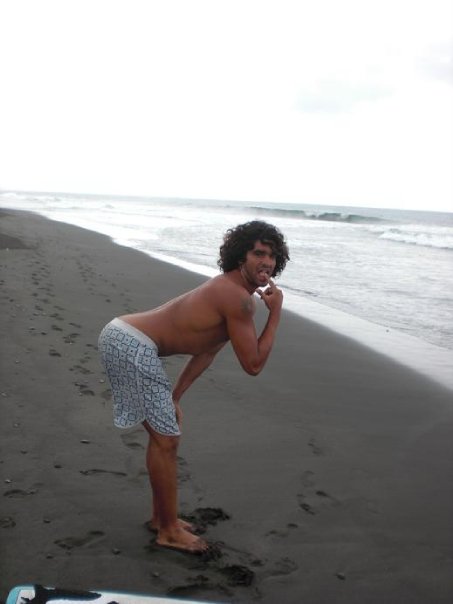 sexy warm-up A.G.
the surf's up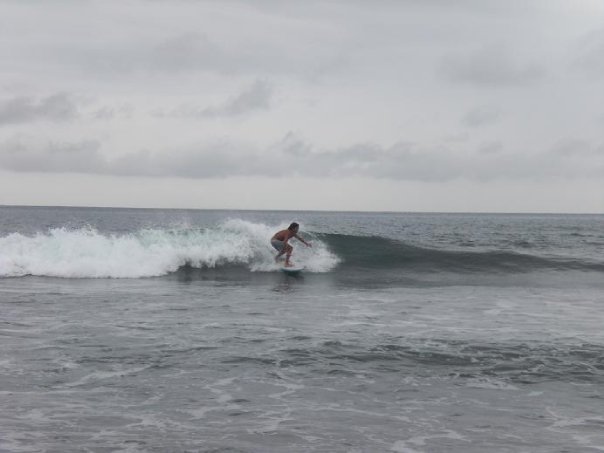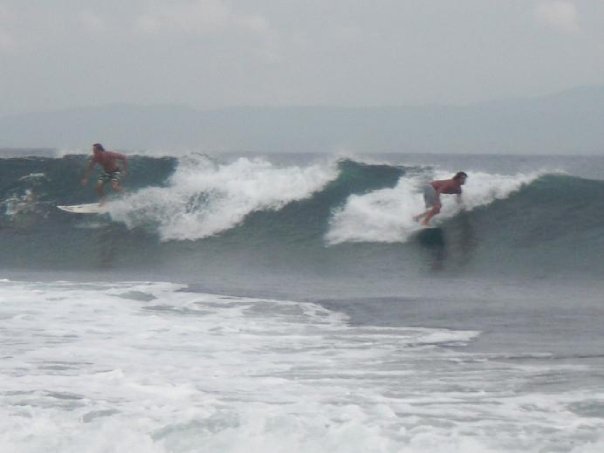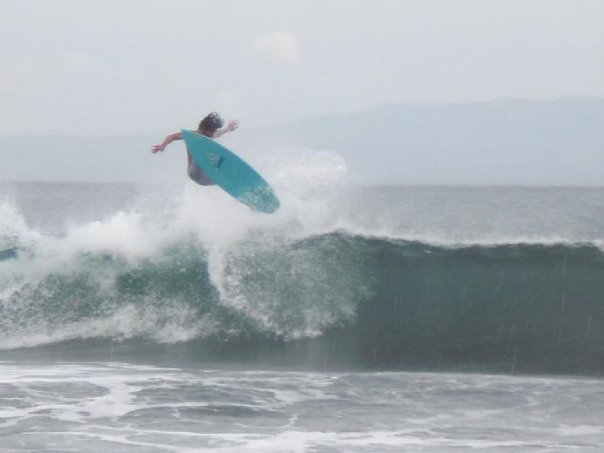 A.G.'s Air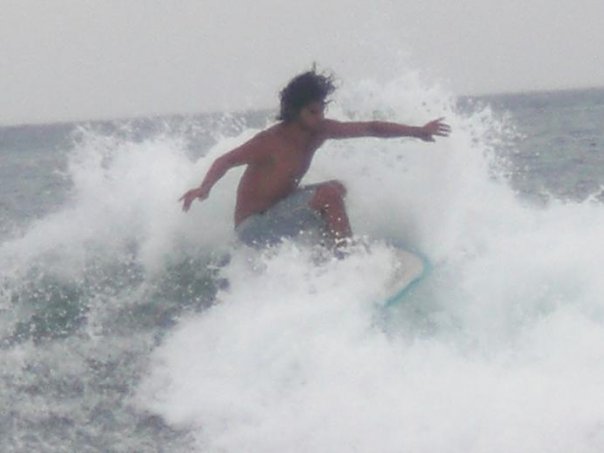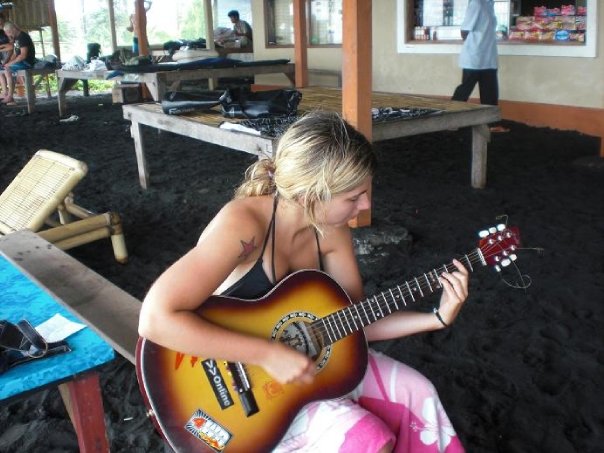 Carla playing her new favorite song: welcome to my paradise
Cecile happy that the sun finally came out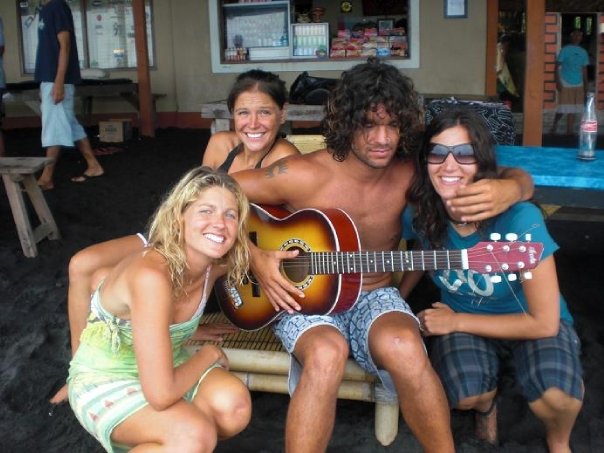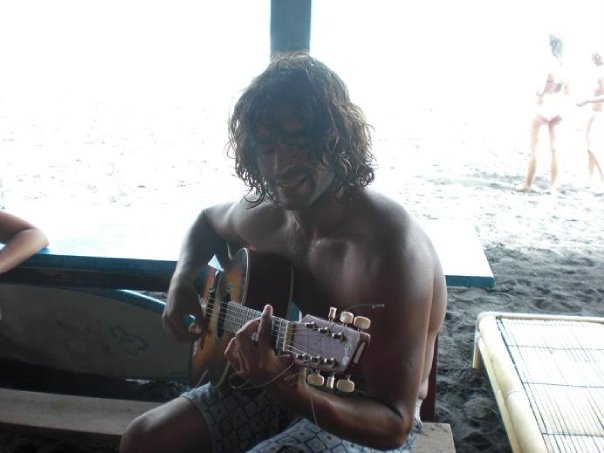 jammin'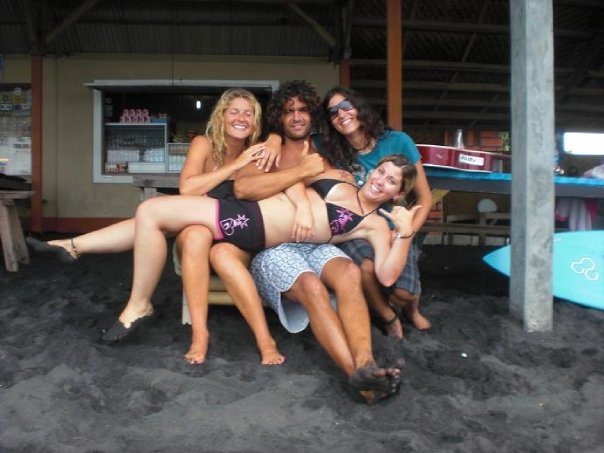 reunion in Indo
The last day we layed around the pool and had a massage and on December 24 we flew from Denpasar to Singapore.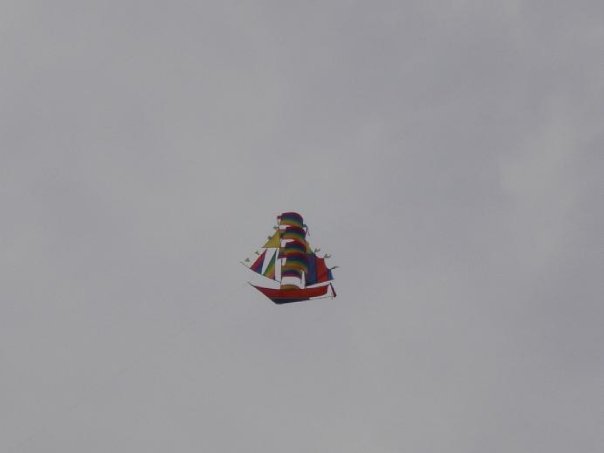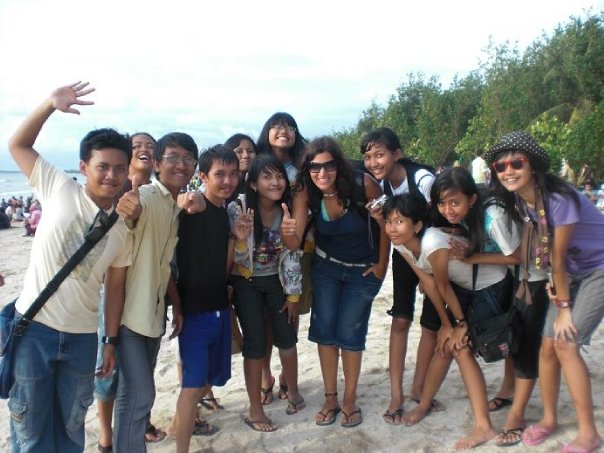 M'am may we take a pic wioth you? hmm??!! ya whatever, why not! lol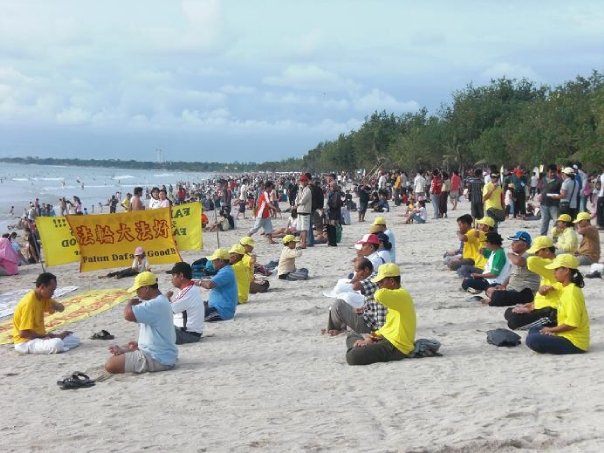 meditating