Bali 2011
On January 27th there was an eruption of Mount Bromo in Java and the ashcloud of course had to be over Bali so the airlines didn't fly to Denpasar anymore, except for Air Asia the low cost airline where I had booked my flight. My only problem was that this had happened to me before. We were stuck in New York for an extra week because of the Iceland volcono eruption, so I was worried about flying there and not getting back. Because my flight back is on February 2nd, the flight to NZ on February 3rd and the day after I am going straight to Cook Islands. If I miss one flight I am f*****! And because all 3 flights are with different airlines, it would be alot of money I am losing.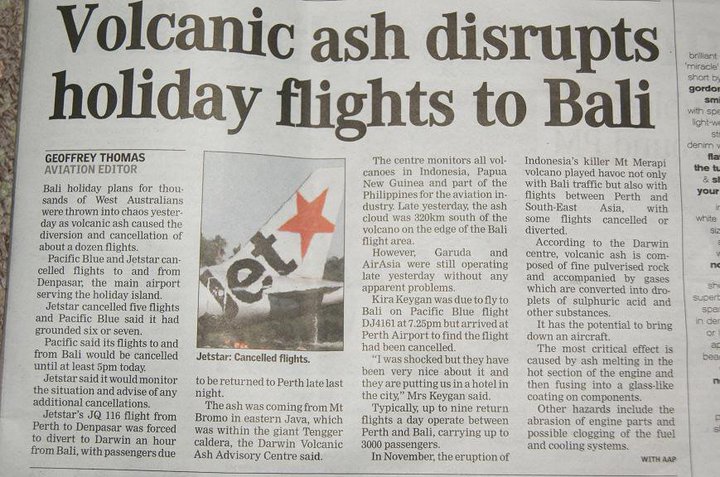 So I decided not to go because I had been to Bali before but never to Cook Islands, it seemed to risky at that time. My flight was only about 350 bucks so there would be a good chance to get my money back. So I told Selby I was going up north with her and on Saturday 29th 15 minutes before she picked me up Kerri said that all the airlines are flying again, so her husband took me to the airport and off I was on the plane to Bali.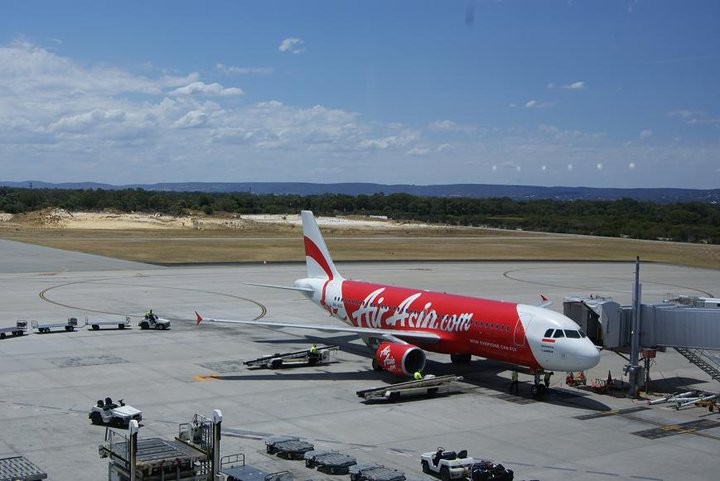 you get really cheap flights with Air Asia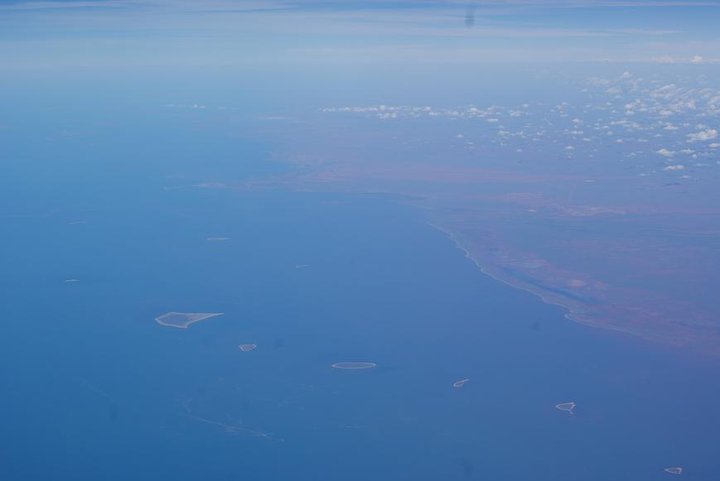 up in the air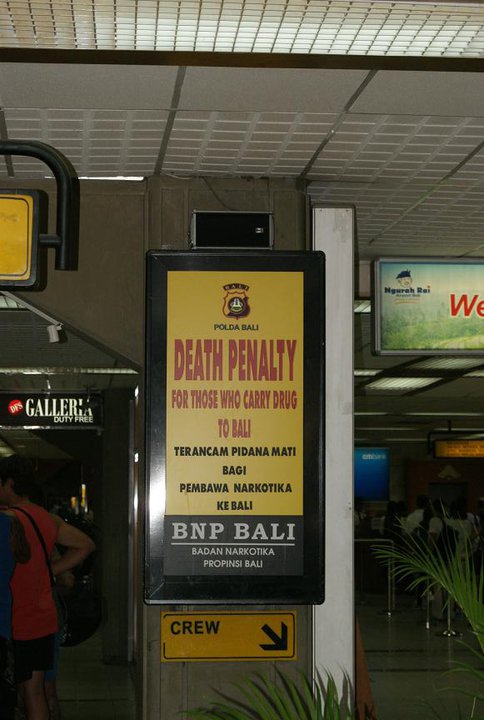 a warm welcome to Bali
I've been here before with a friend for 3 weeks and we've been to Nusa Lembongan, Gili Islands and exploring all of Bali. So this time I am just gonna take it easy, my main activity is to relax.
When I arrived I ckecked into Kedin's Inn on Poppies Lane I in Kuta because I stayed there before and I quite liked it, but it had changed it was dirty and overpriced so I only stayed one night and switched to another hotel in the same street.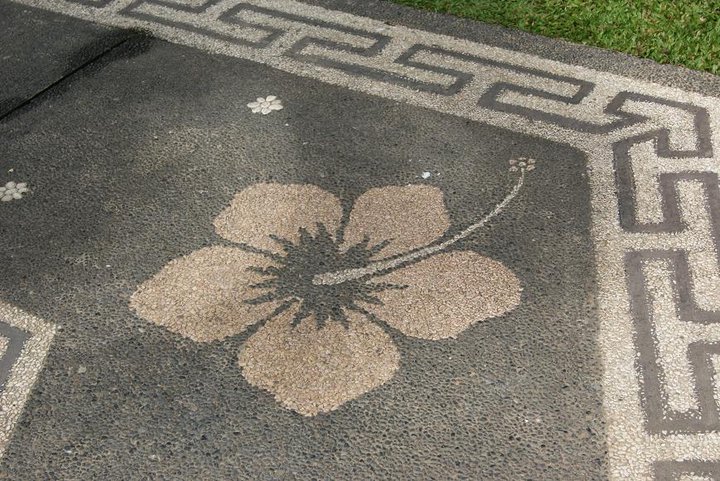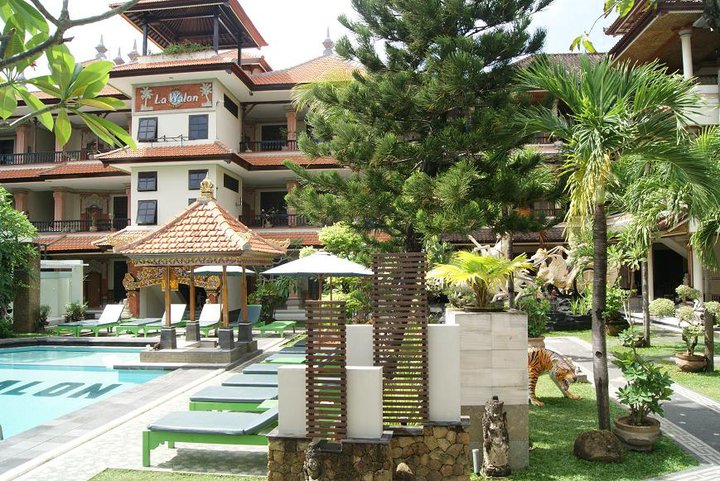 my hotel La Walon
I love Bali with all the surf shops and everything is so cheap, for a water you pay 30 cents, a meal maybe 4 bucks, motorbike rental for a day 5 bucks, massage 6 dollars and fake dvd's about 80 cents and the people are nicer than in Thailand, they are probably not sick of the tourists yet. But you shouldn't come here for the beach, the beaches here are definitely not as nice as in Thailand especially in Bali, Lombok and the Gili Islands still have stunning beaches.
still loving it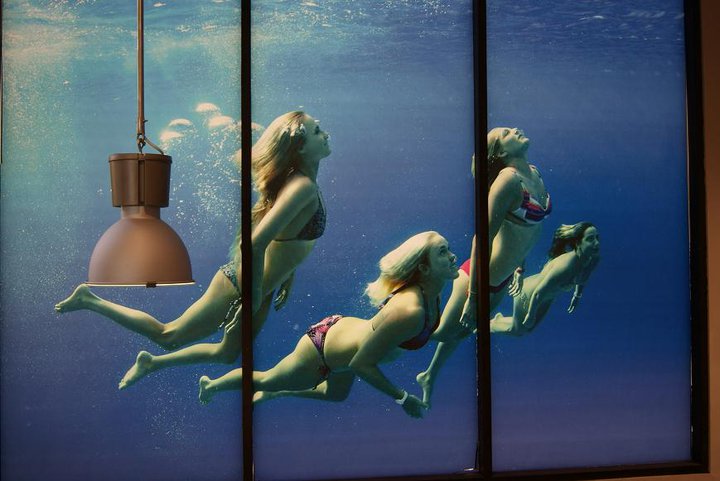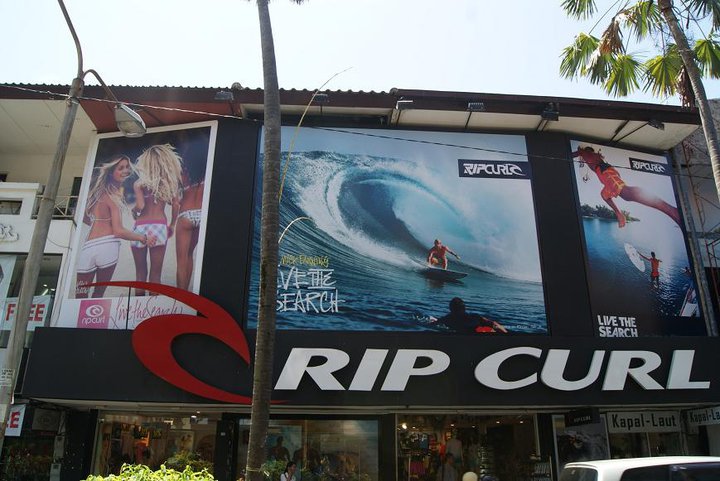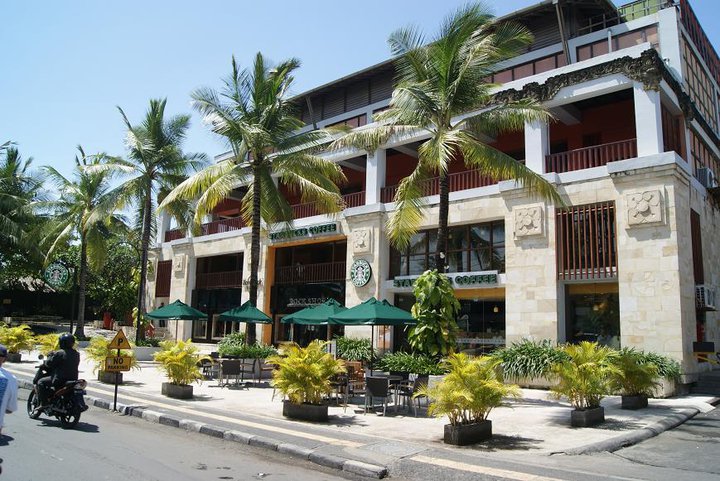 On my first day I did some retail therapy;-)had a massage, took my ipod to some guy who put 31 albums on it and all you pay is 40 cents per album. Finally new travel music :-) had some really good food and watched a movie at waves.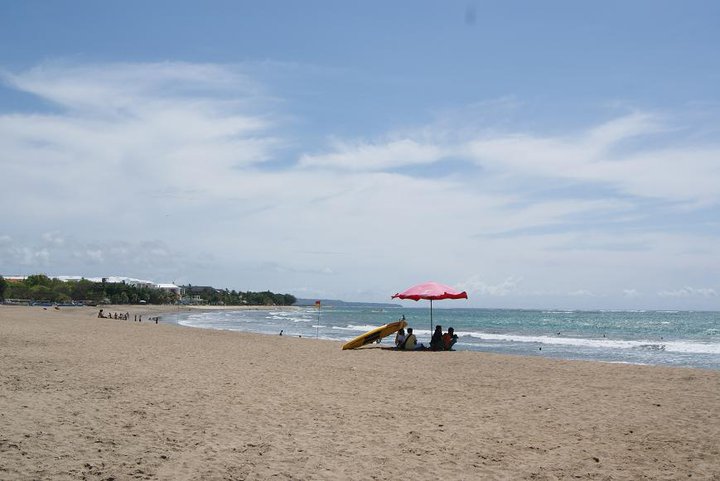 Kuta Beach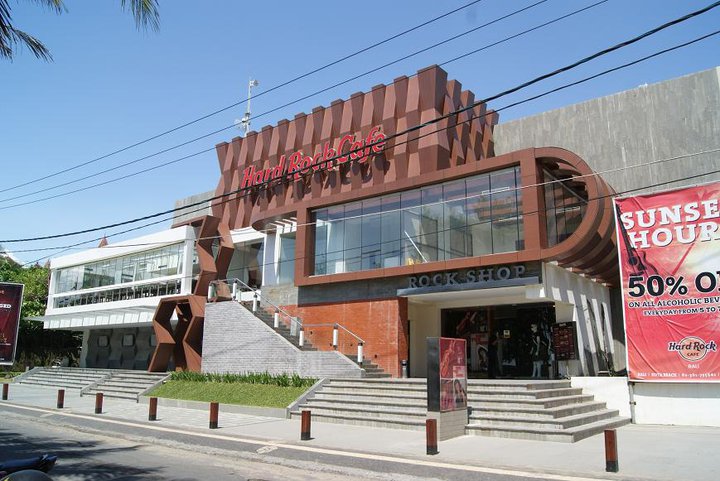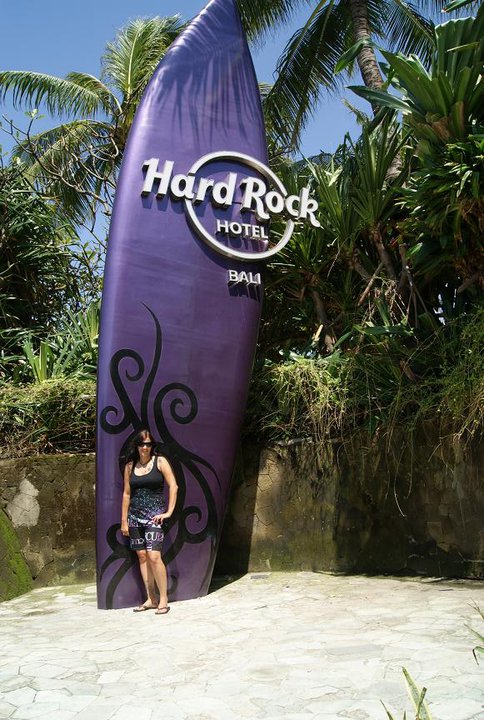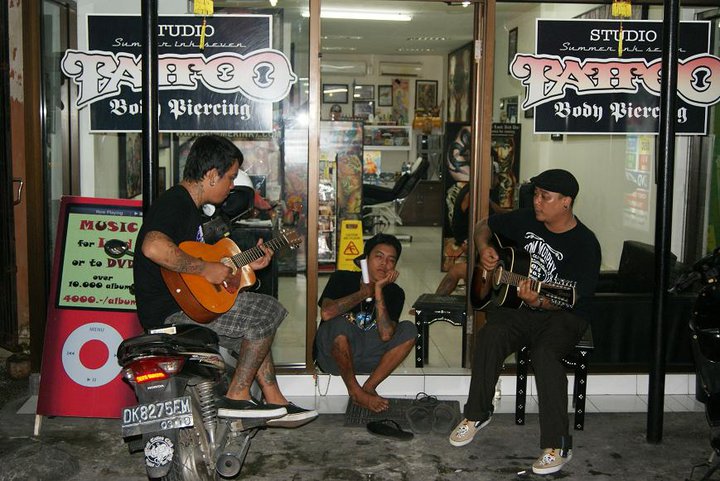 note the guy in the middle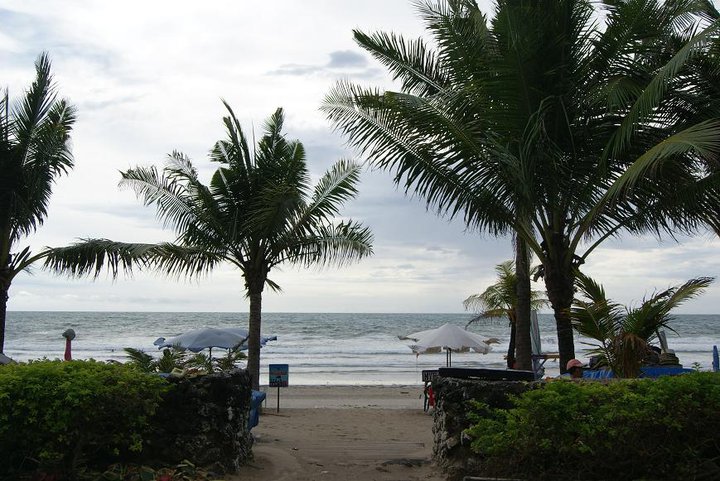 Legian Beach
Ground Zero...still very sad...
The next day I still wasn't finished with my retail therapy so I got a cab to the Billabong factory outlet and rented a motorbike and drove to Legian Beach and Seminyak. I walked into all the nice 5 star hotels and used their pool:-) That day I had a massage in the morning a massage in the evening and talked to my girlfriend (who I really miss:-( on skype. I gotta say: I love skype!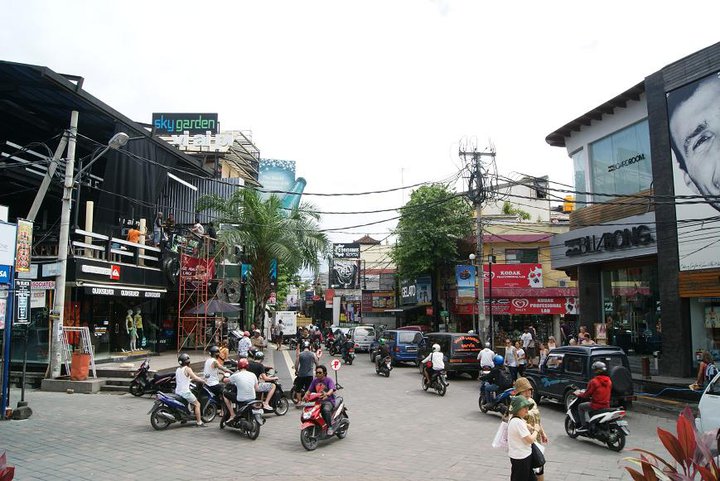 Kuta Square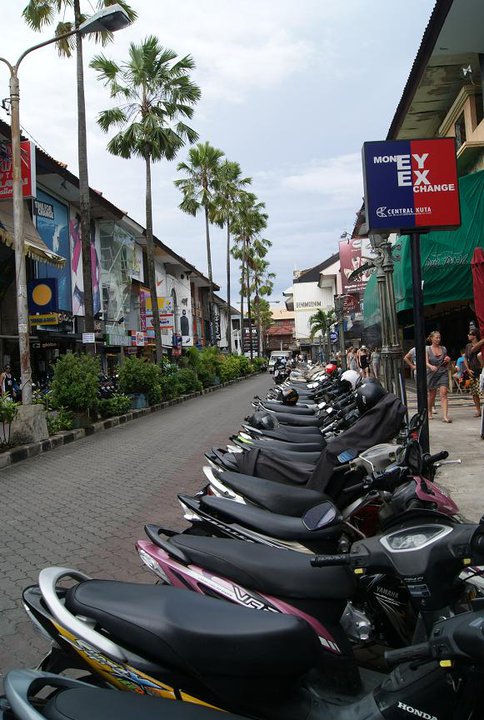 a must have in Bali motorbikes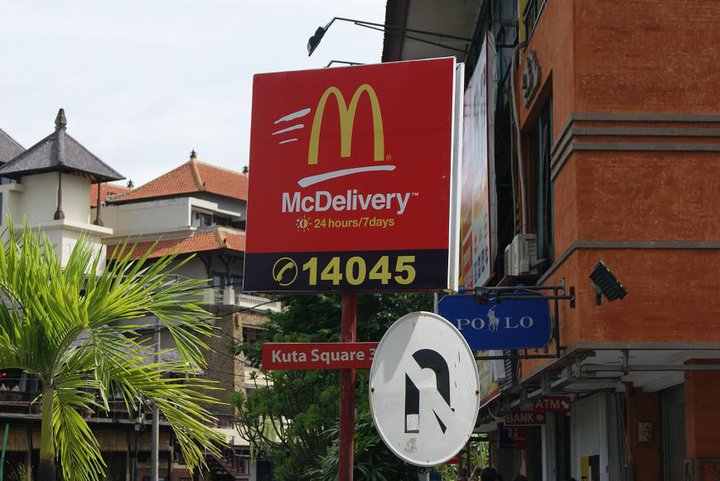 imagine having Mc Delivery in Switzerland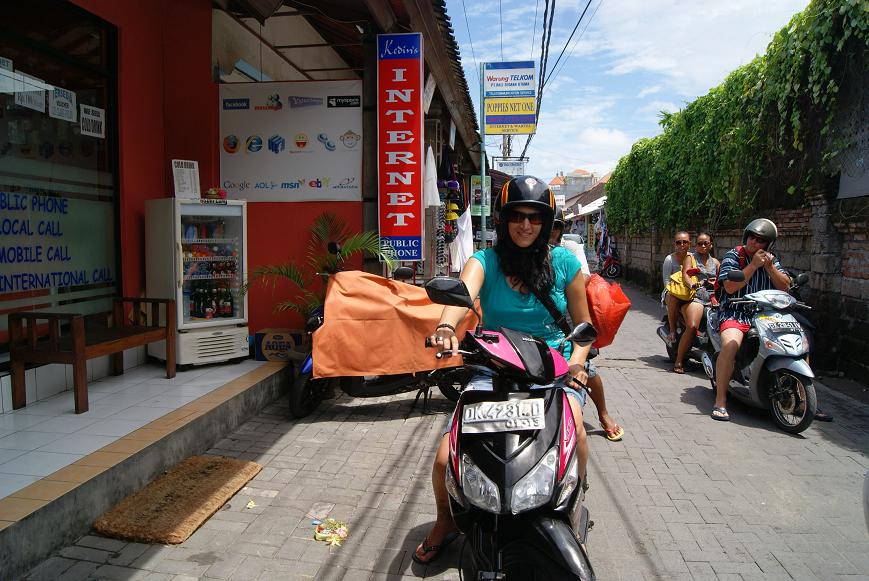 my ride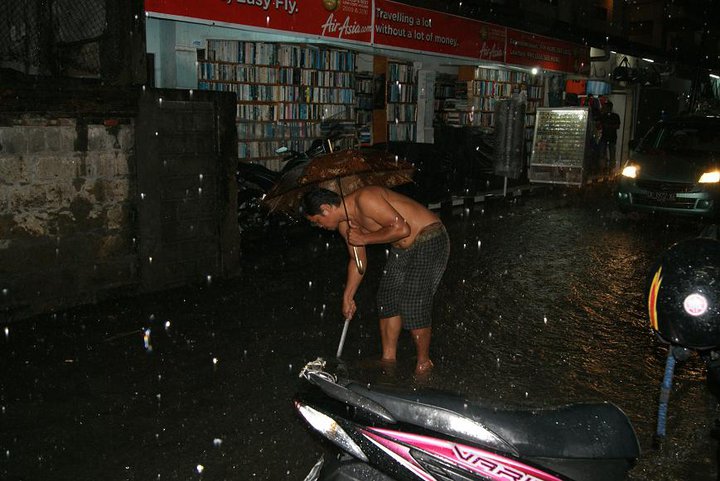 gotta love the monsoon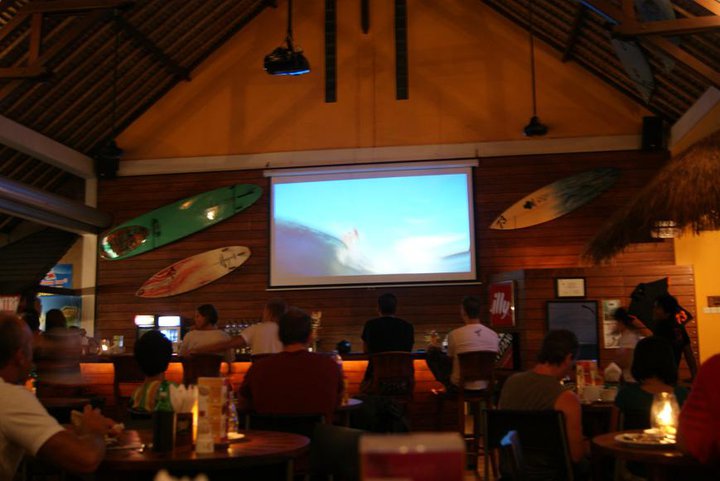 The Swell, my favorite restaurant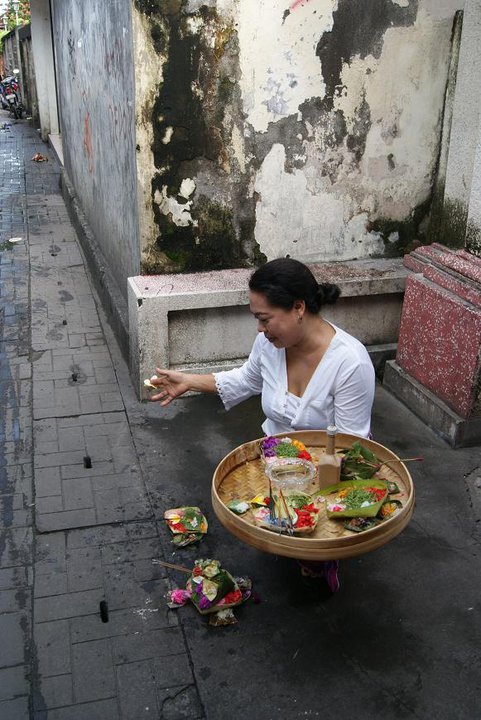 hinduism
For my last day I had booked a riverrafting trip. They picked me up at eleven at my hotel and we drove for 2 hours north up some mountain into the rain forest. We were 6 people and 2 guides. When we got into the water I thought oh what a tiny river. But it had been pouring down for 2 hours and was still raining when we were on the boat. Suddenly the river carried alot of water and there were so many rapids and bick rocks. I been river rafting alot before but this seemed very dangerous, I couldn't even hear the guide giving instructions because it was so loud.
I was sitting in the front and we hit a few big rocks and our boat almost flipped, my head was already in the water. After another hour it was just crazy, so many massive waterfalls we had to go through. And then there was another company with 4 boats and we were the second last one when the other boat of us hit a big rock and flipped! All the of the four people were in the water and of course you can't swim or do anything because of the rapids. The guide and one of the guys saved themselves on the boat that was flipped over. One girl was pulled out by another boat but there was still this one girl in the water. She looked so scared and I was scared to because I thought she was gonna drown! We wanted to help her but the current was to strong. She hit her head on a few rocks and then we didn't see her anymore. I actually thought she had drowned!! We stopped somewhere and waited for 20 minutes and then thank god another boat came that had rescued her! She had alot of scratches and bruises and probably the shock of her life, but other than that she was fine. I was soooo glad! We got out of the water even though there were still 2km to go, it was just to dangerous and a big responsibilty for the guides.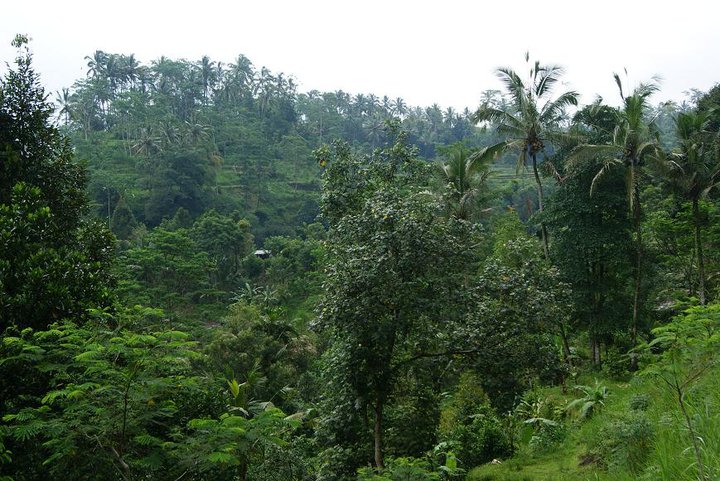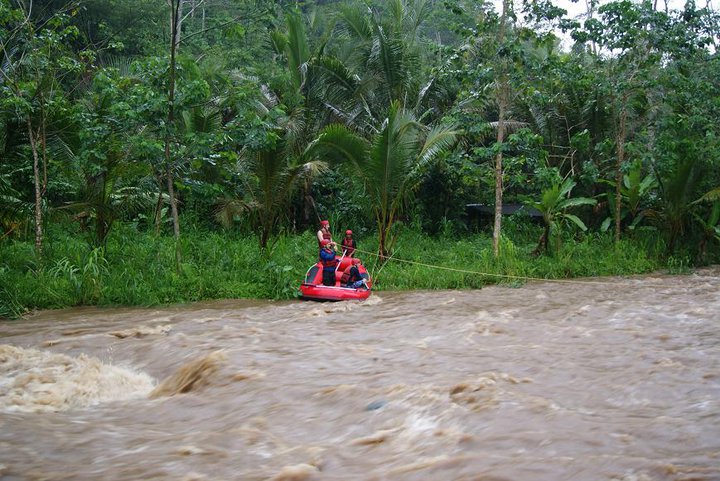 riverrafting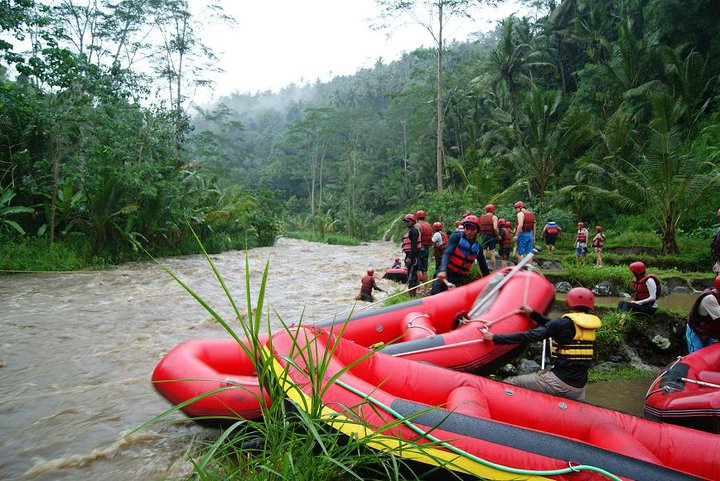 one girl of our group almost drowned in that river...very unprofessional and dangerous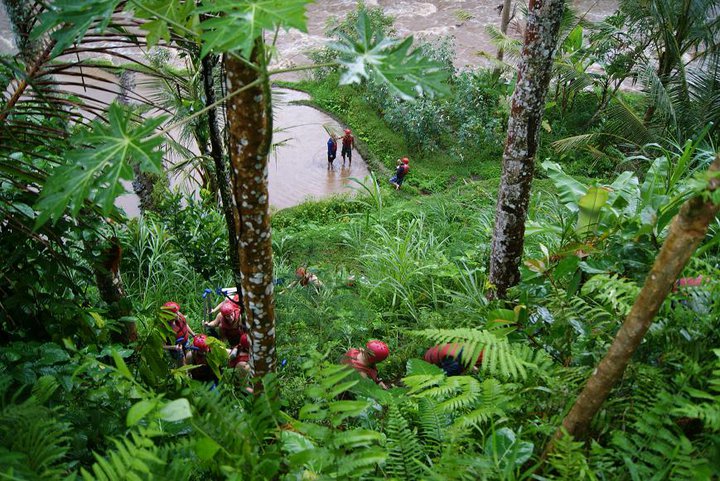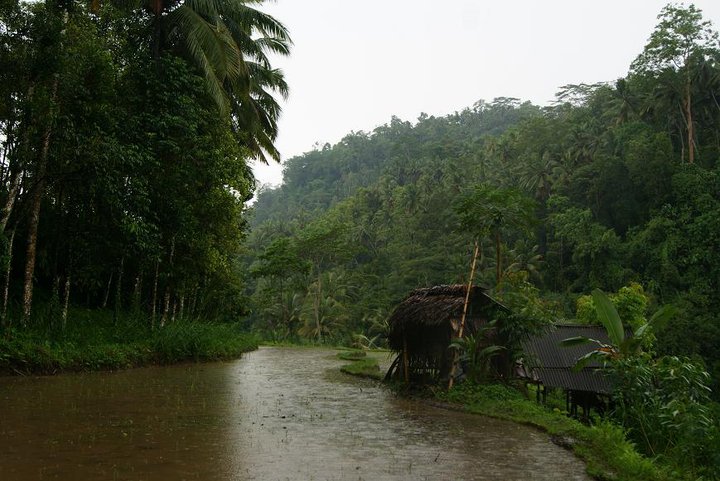 At night I had my last but best massage ever and walked around Kuta and when I went back to the hotel, I had no power in my room. My things were spread all over the room and I had to pack and shower with a flashlight, quite the experience.
my favorite store..sufwear just for girls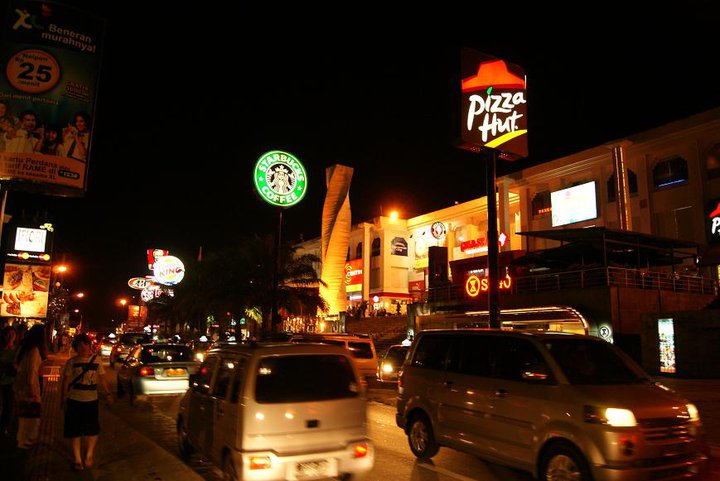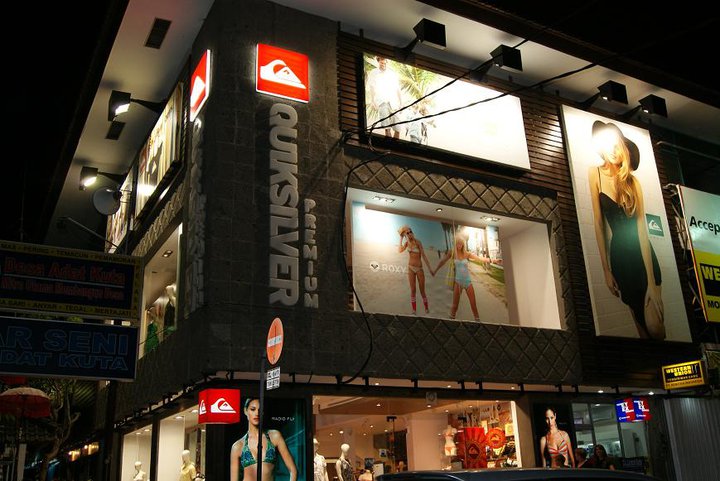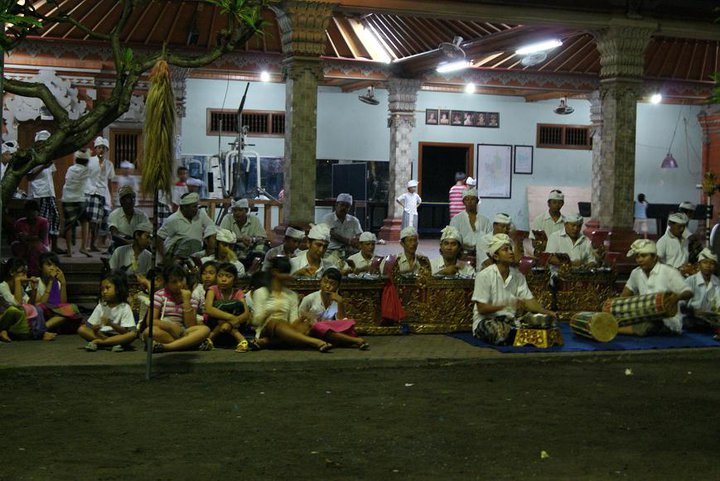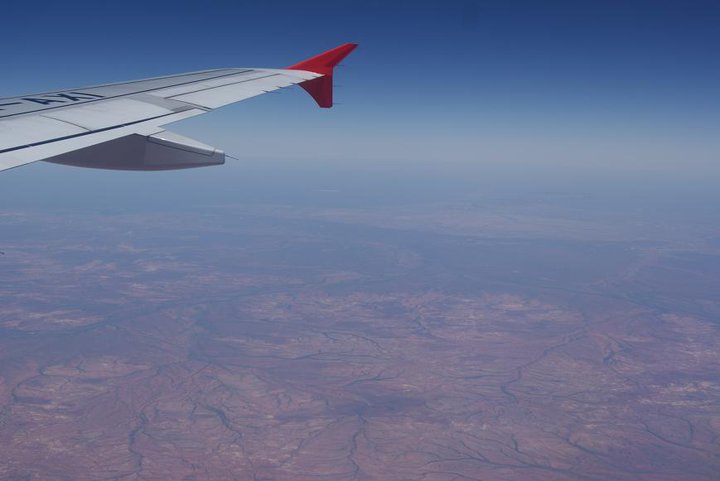 back in Australia
Today, February 2nd it was time to fly back to Perth. The ashcloud wasn't a danger anymore so there were no problems flying back. Tomorrow I am flying to Auckland, NZ and the day after to Cook Islands. I can't wait :-)