I just realized that I haven't written a blog yet and several people asked me, if I would do one on Fiji. So why did I go to Fiji, if Australia is already so beautiful and definitely far enough. Well I've always had this fascination about the Pacific Islands. Of course I like their pristine beaches, but more so the people, their culture, the music, the tattoo's (obviously)...I've been to Fiji, Cook Islands and Hawaii, so I wanted to explore Vanuatu at first. However the weather there is not as warm, so I thought I might as well go back to Fiji (since my first time there was 12 years ago).
From Brisbane it was only a three hour flight, but we left Brizzy at midnight, so I only had about two hours of sleep. We arrived at 5.15 a.m. local time and there they were welcoming the passengers with the Fijian music playing guitar and singing and even the immigration officer greeted me with a warm Bula and made some conversation about where I am from etc. immigration officers are usually never friendly, so that took me by surprise. I got a cab from Nadi Airport to Port Denarau where I could finally change into shorts and flip flops (my favorite;-) and had some breakfast while I waited to board the vessel to the islands. I had booked a daytrip to Castaway Island on South Sea Cruises and the really cool thing is that that's one of the last of the Mamanuca islands, so you get to see all of these amazing little archipelagos like Bounty, Treasure, South Sea, Mana and Beachcomber Island before you reach your destination. I had stayed on the latter back in 05, which is more the backpacker party island. There are 333 islands in Fiji, but some you have to fly to (up to an hour), so keep that in mind if you plan your vacation here.
On the boat I met Pavy, Chinese born in Taiwan, raised in Australia living in Las Vegas working at the Venetian as an Event Manager. I always find the people you meet interesting and am curious what their background is, especially her having the same job only on the seller side. When the crew anounced Castaway Island after two hours, I felt like I was dreaming, this place looked surreal like from a commercial or a brochure. Their slogan is very suiting: Castaway Island, where barefoot dreams are born and cares forgotten. One night here costs between $ 500-800! Definitely not in my price range, but perfect for a day trip.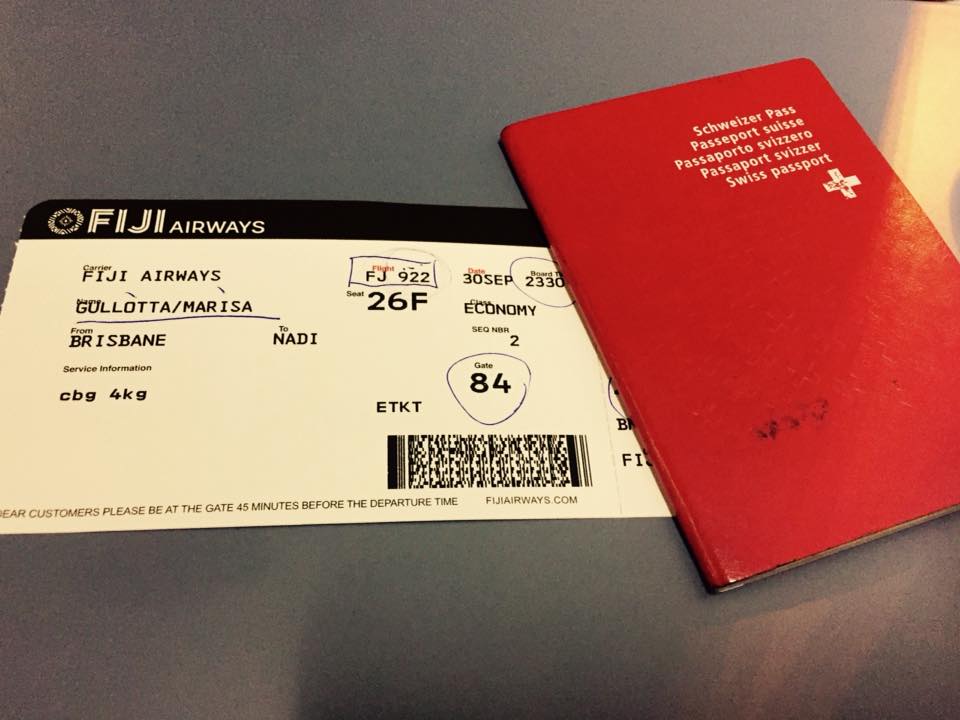 returning to one of my favorite places in the world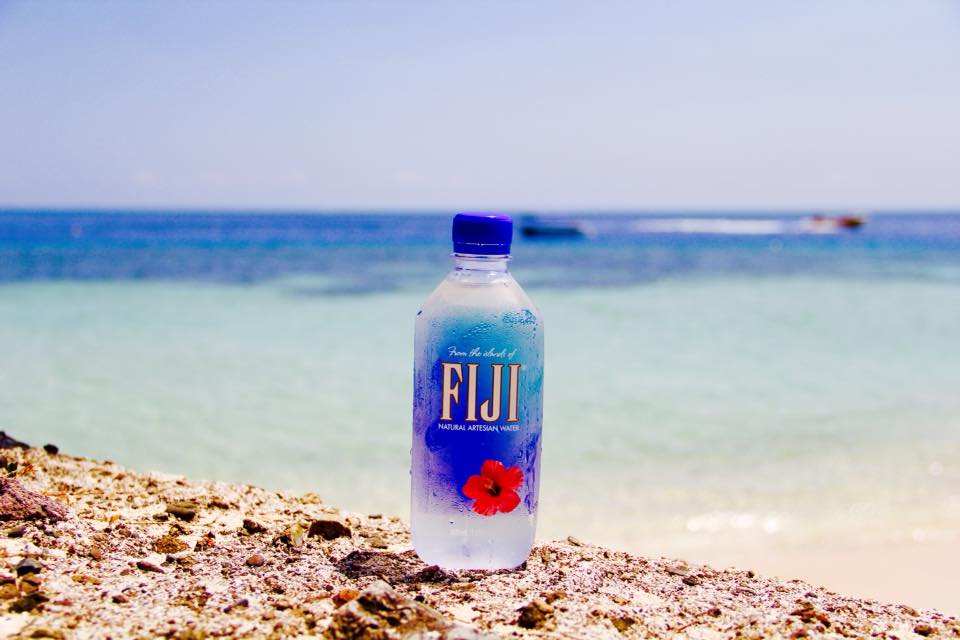 why does Fiji water taste better in Fiji...this is why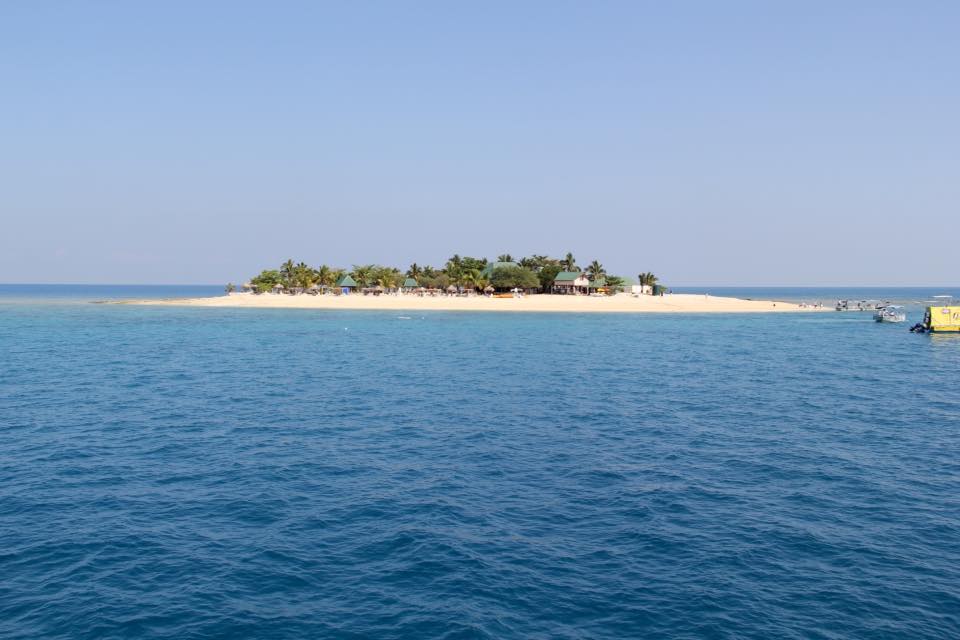 South Sea Island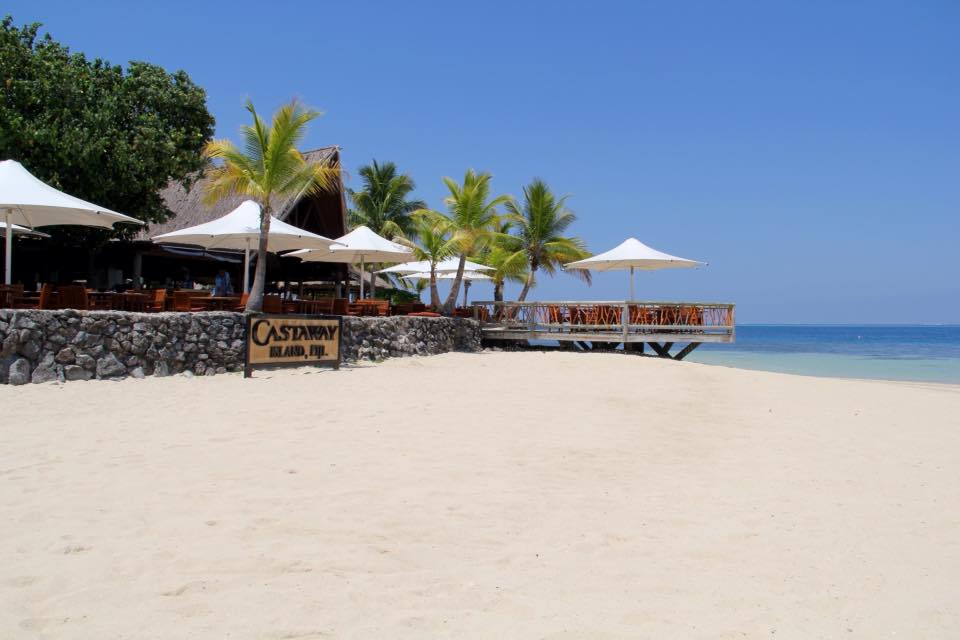 Castaway Island: where barefoot dreams are born and cares forgotten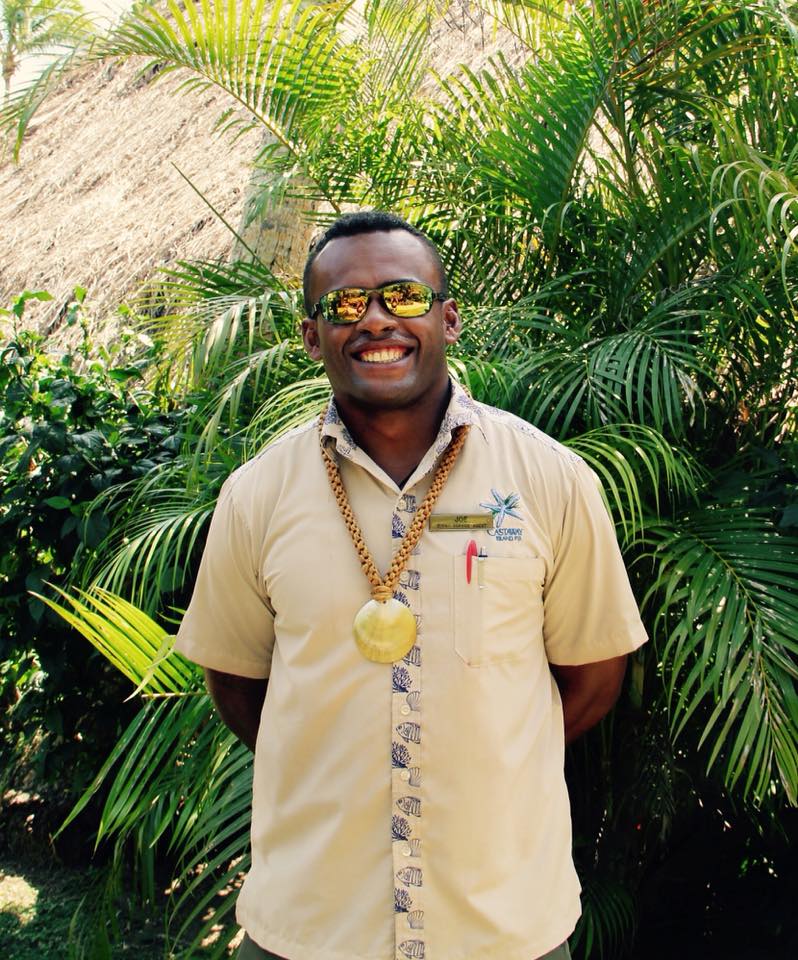 meet Joe (Black)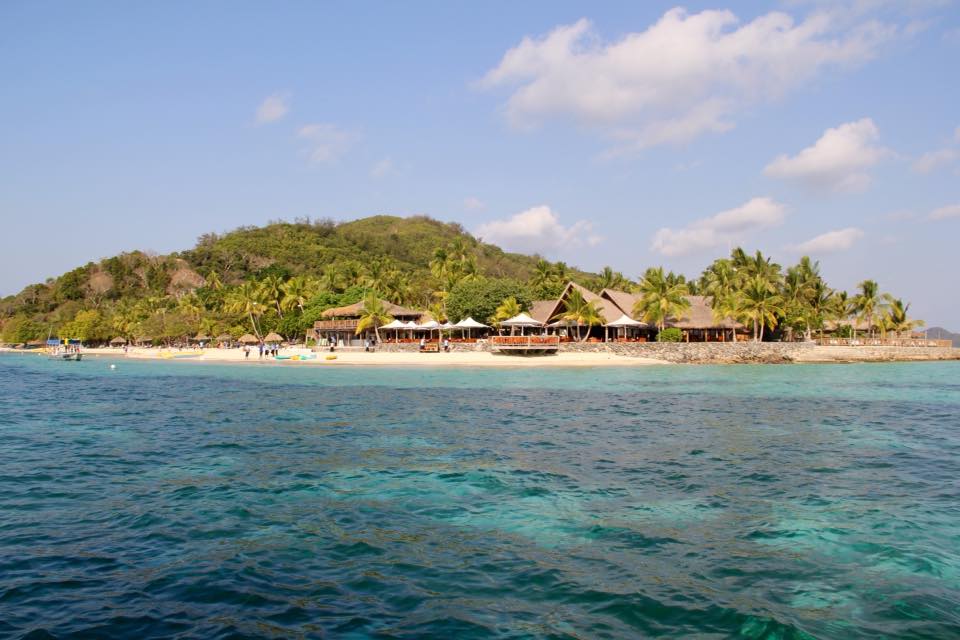 it cannot get anymore beautiful than this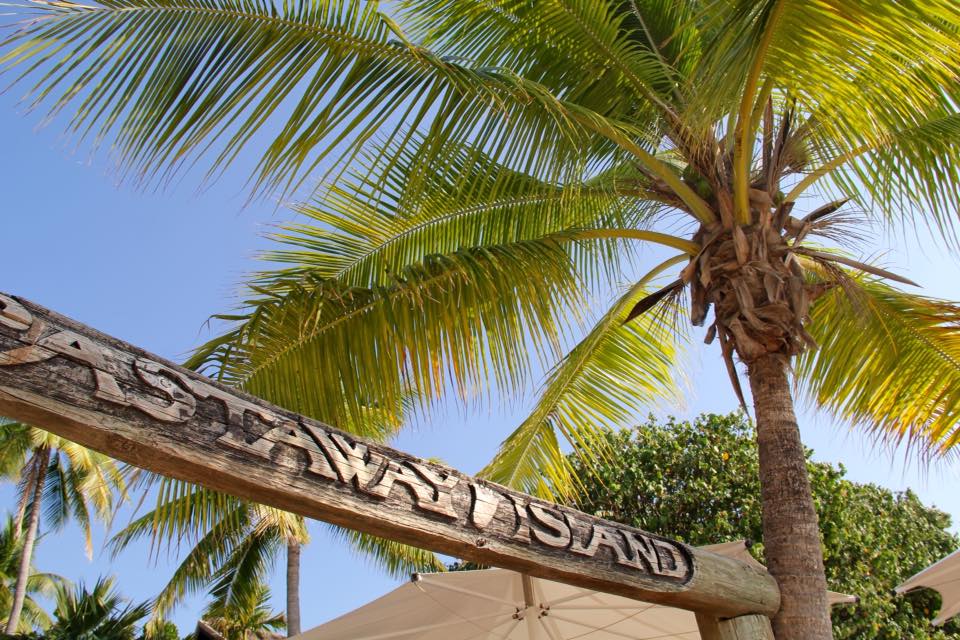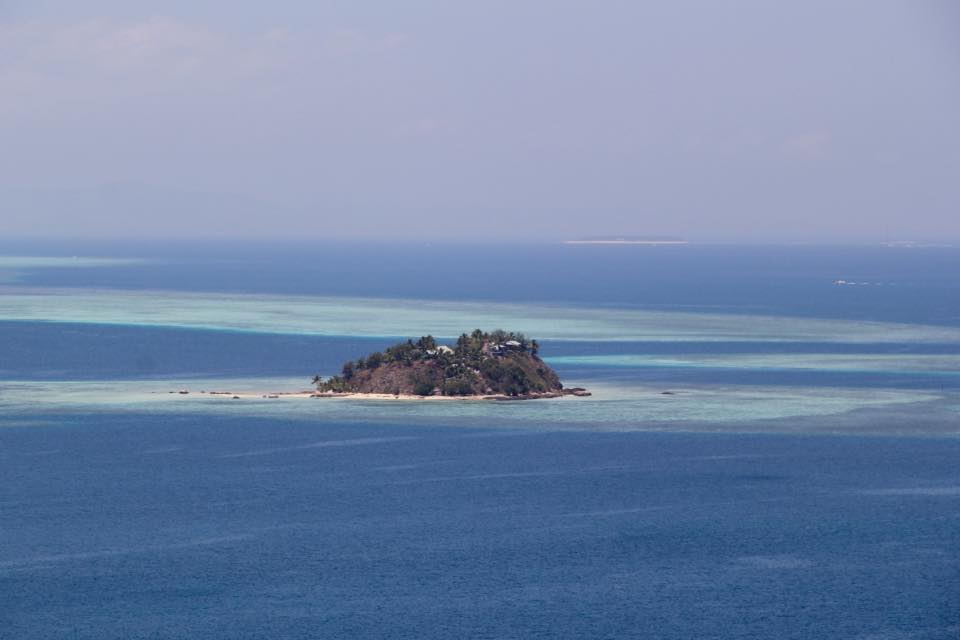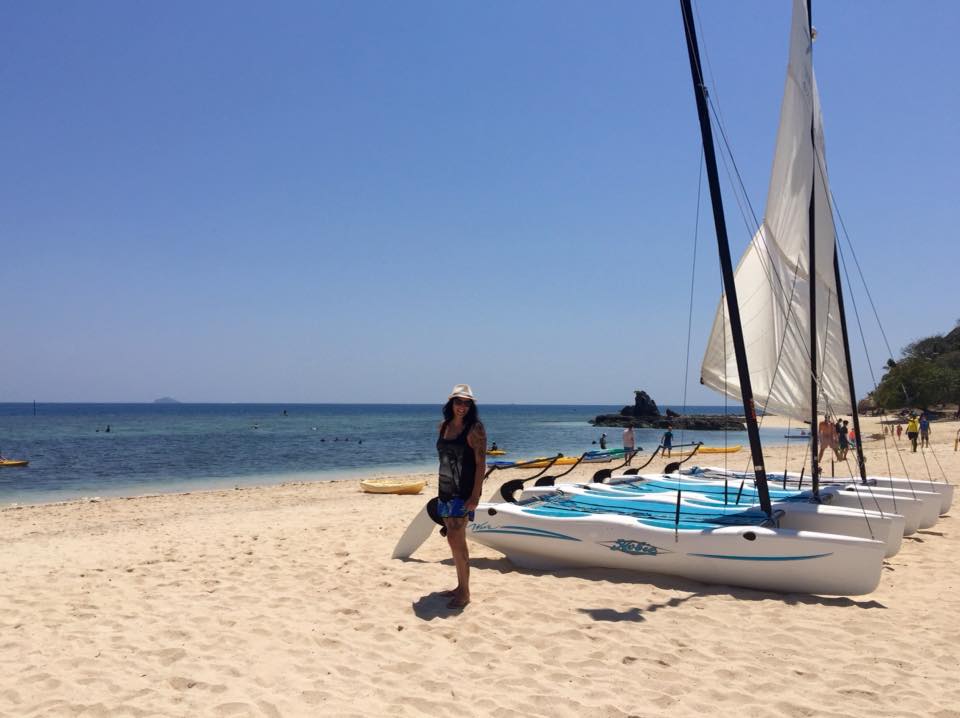 happy place
So I was faced with a tough choice, do I go swimming first or hike up the "mountain" top. I thought swimming would be the greater reward, so I was on my way to do the bush walk. There were these 3 Fijian guys climbing palm trees and cutting down coconuts so I stopped and talked to them. They gave me a coconut to taste and wanted to take selfies. People here are sooo nice, out of the 55 countries I've been to probably the most humble, friendly, curious but not intrusive in any way. They also have this really positive attitude, they see the good in everything and are never stressed out, they are on Fiji time like they always say- it is inspiring. Fiji time is the best time. There are 60% indigenous Fijians (Polynesian and Melanesian) the rest are Indians, religious-wise there's Christian's, Hindus, Muslim's and a few Sikhs but there is no tension whatsoever, they just get along and even participate in each others festivities and ceremonies. Same with homosexuality or transgender it's not an issue, everyone is accepted for who they are. Why does this work here and not in the rest of the world...
I already regreted my decision to go hiking in my flip flops in the 33 degrees heat and all up hill but thought I might find Tom Hanks Wilson somewhere, since we are on Castaway Island. The view from the top was spectacular! The rest of the day I pretty much spent snorkeling, stand up paddling or in the hammock slurping mocktails. And the slogan turned out to be true, I didn't have a worry. When you look at whats happening in the world with all these terrorist attacks etc. this seems to be a safe haven. The boat ride back to Denarau Island was just as nice because I witnessed the most perfect sunset.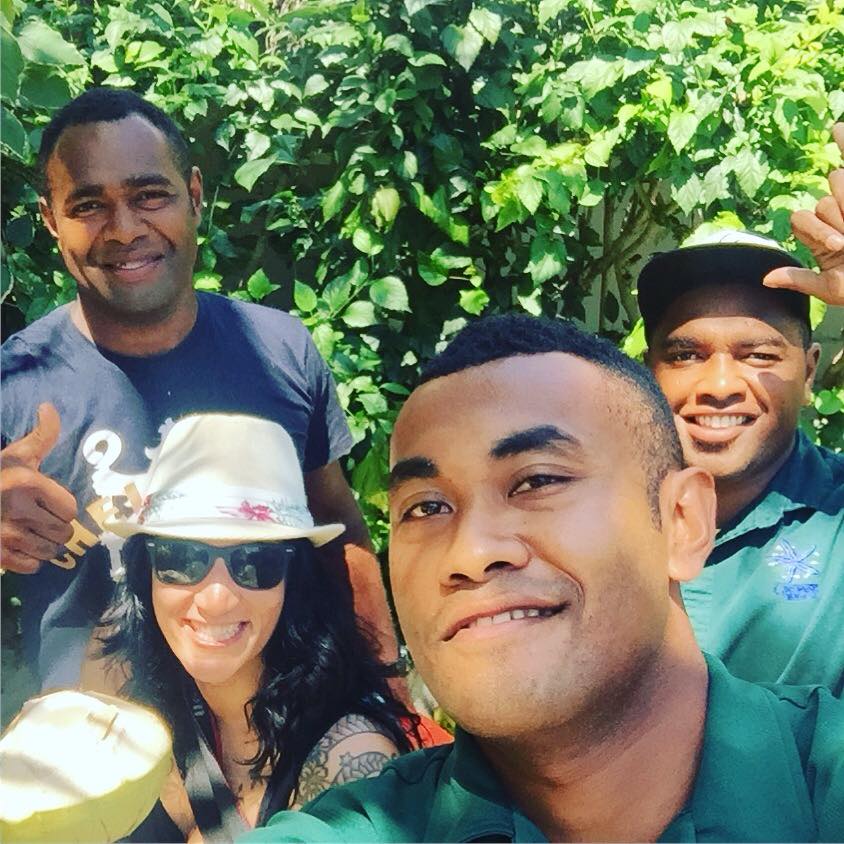 Fijians are the nicest, warmest and most humble people in the world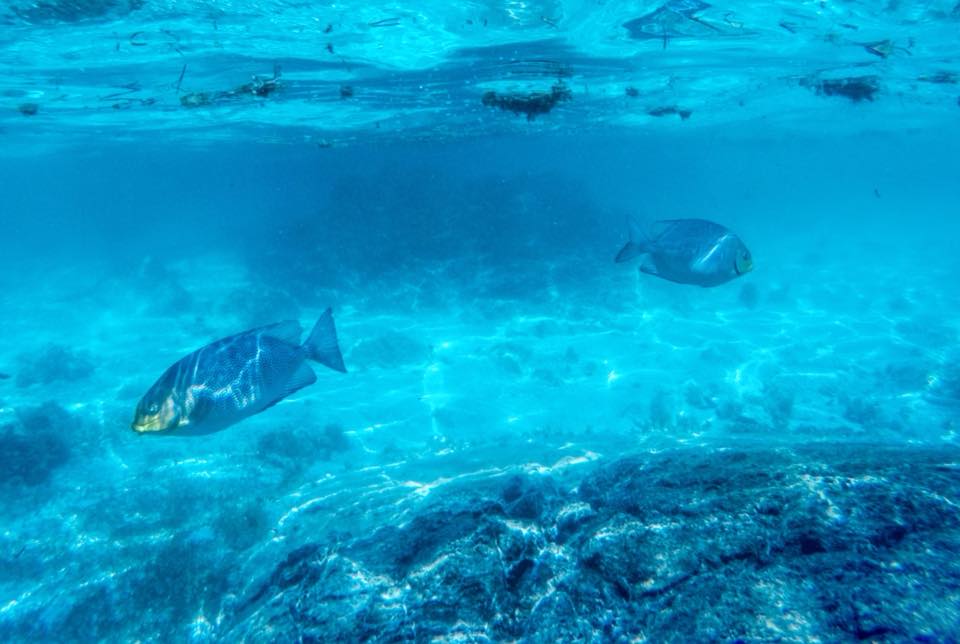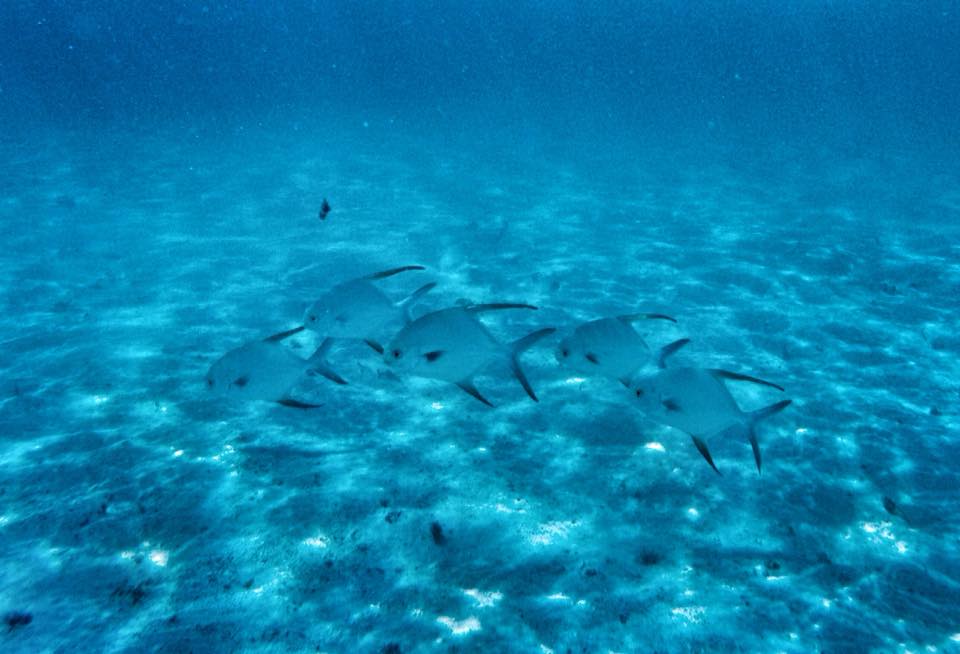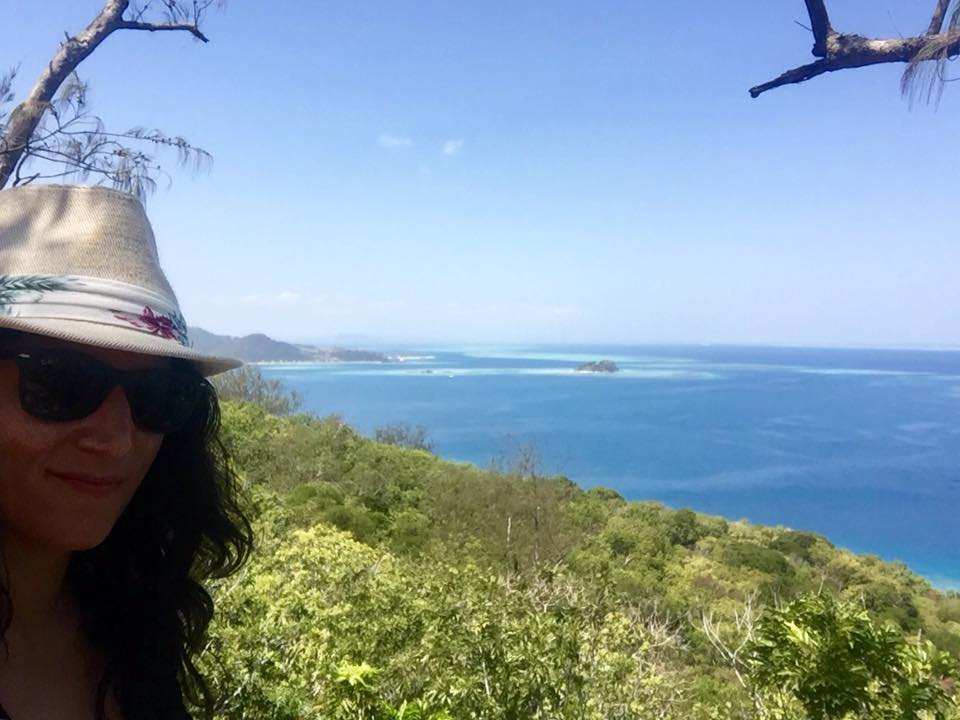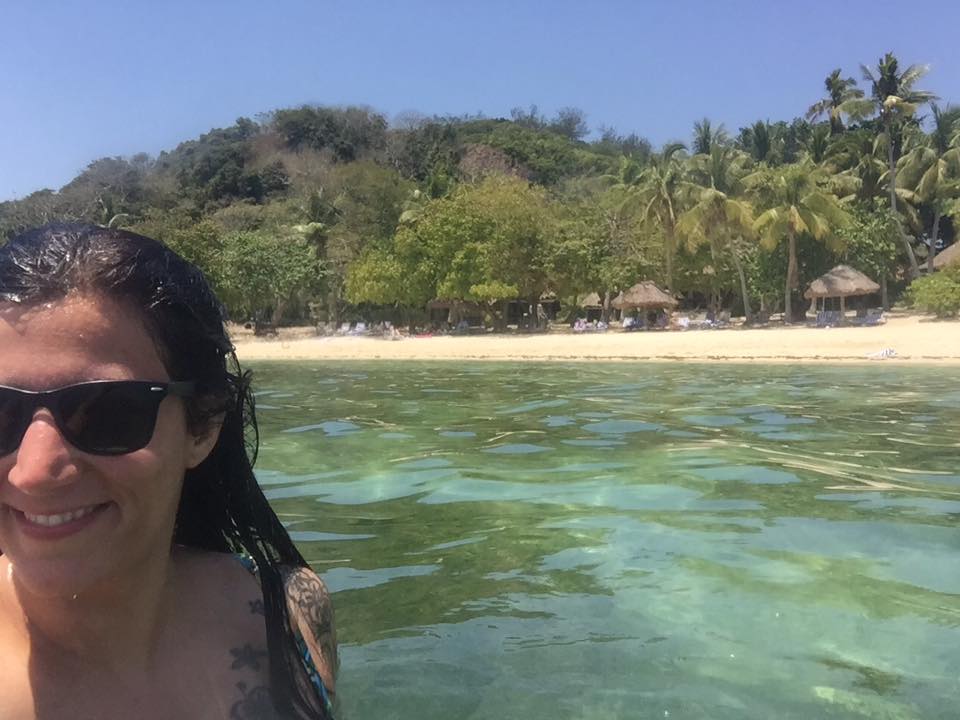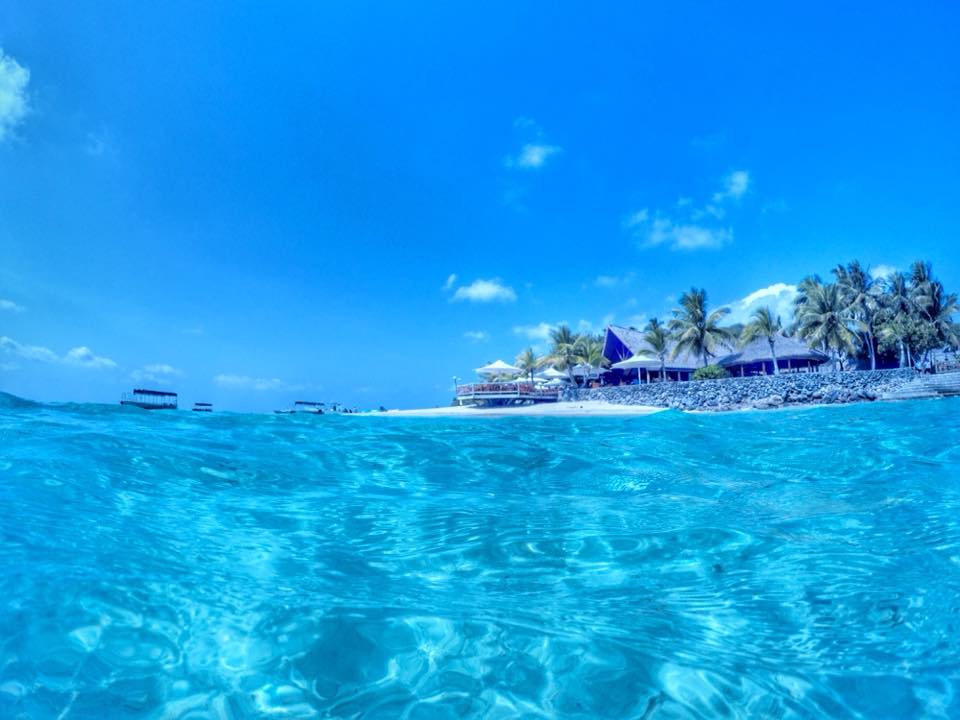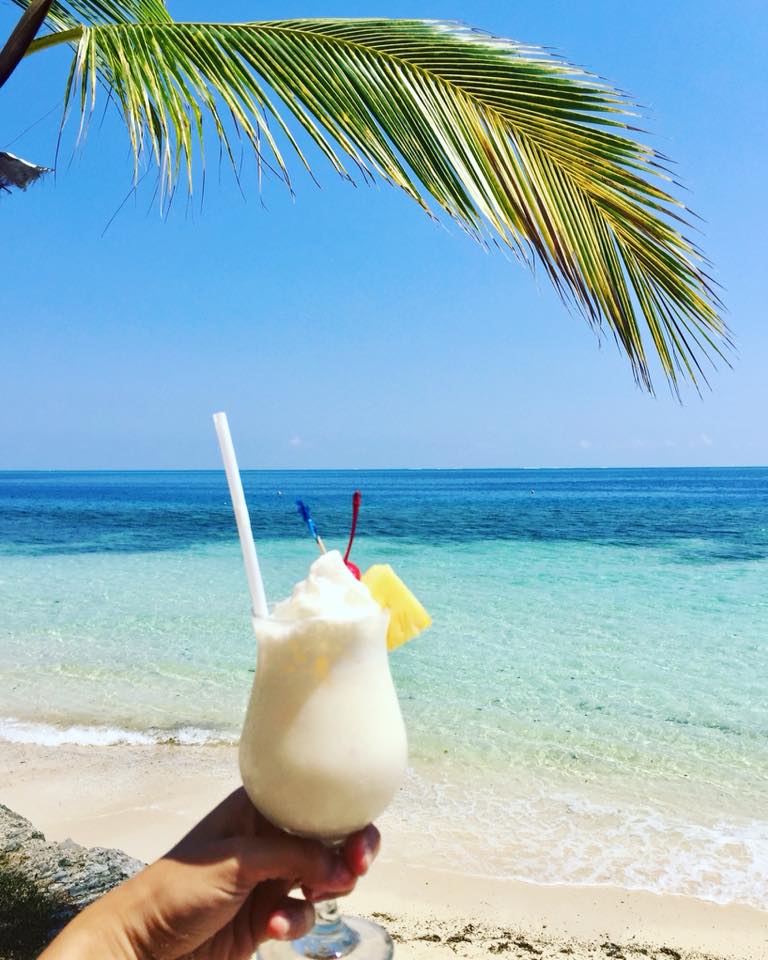 if you like piña coladas...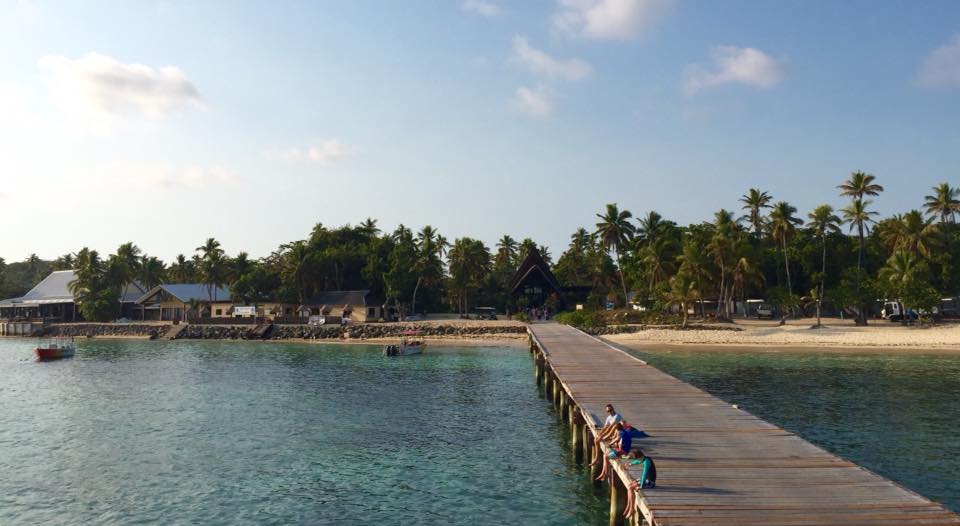 Mana Island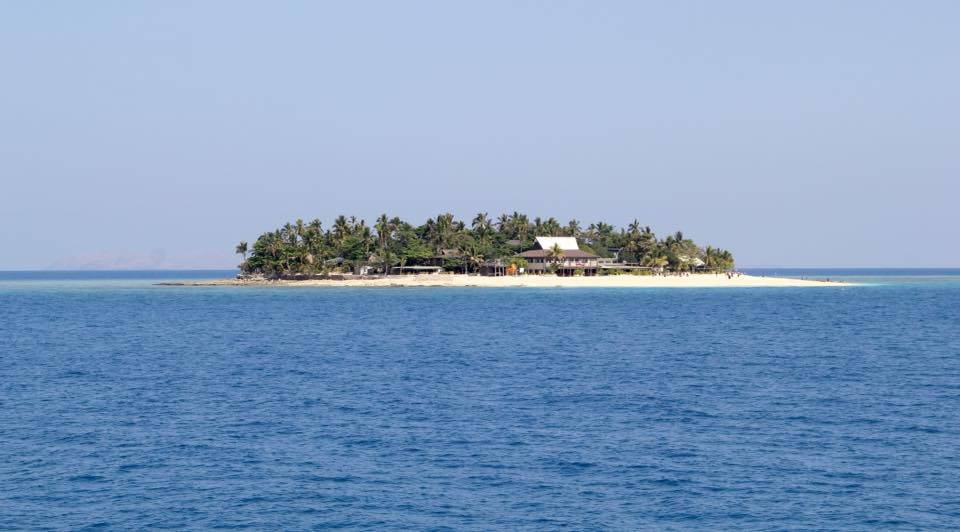 Beachcomber Island, I stayed here 12 years ago!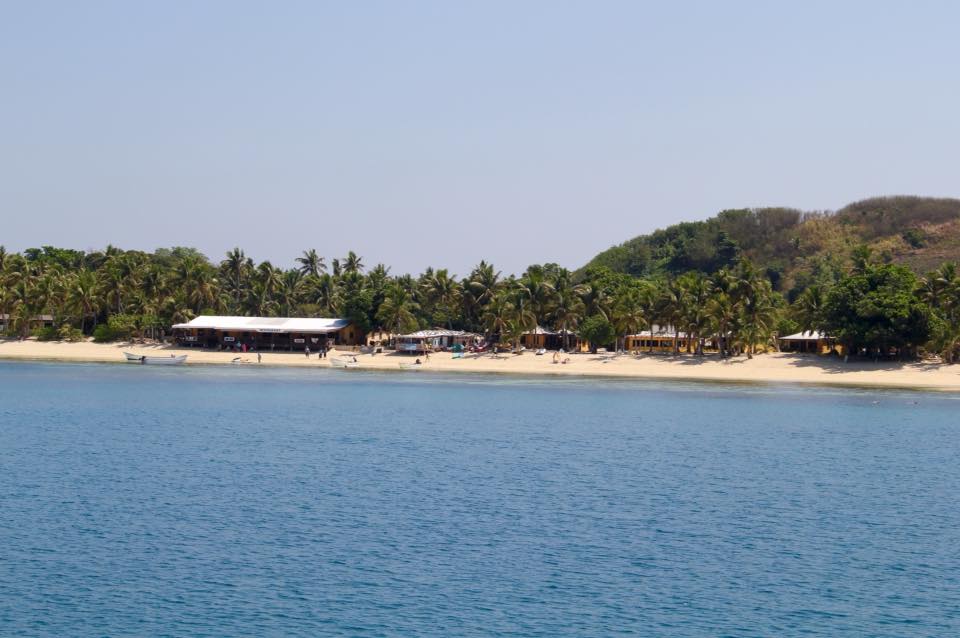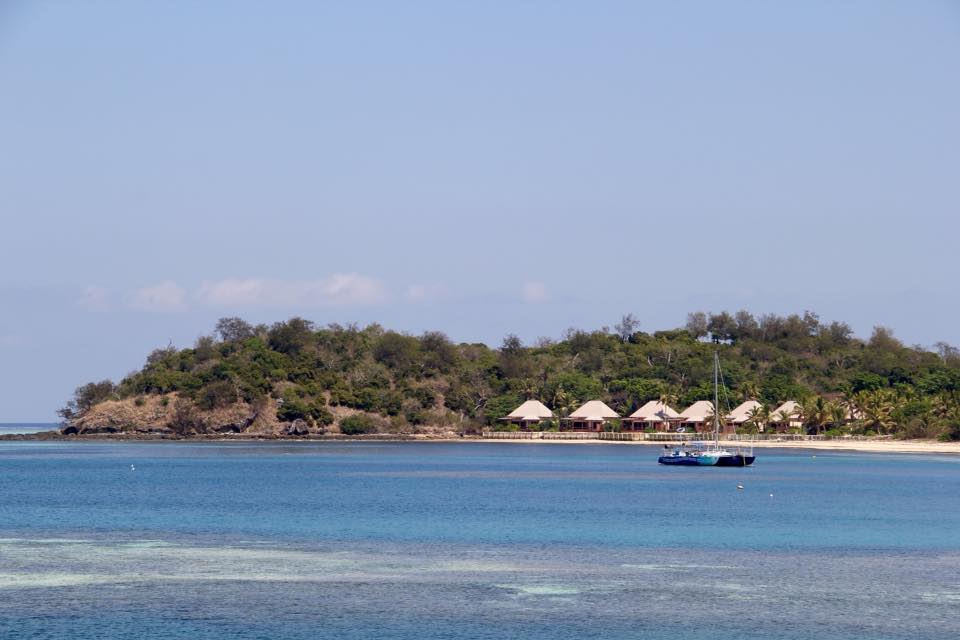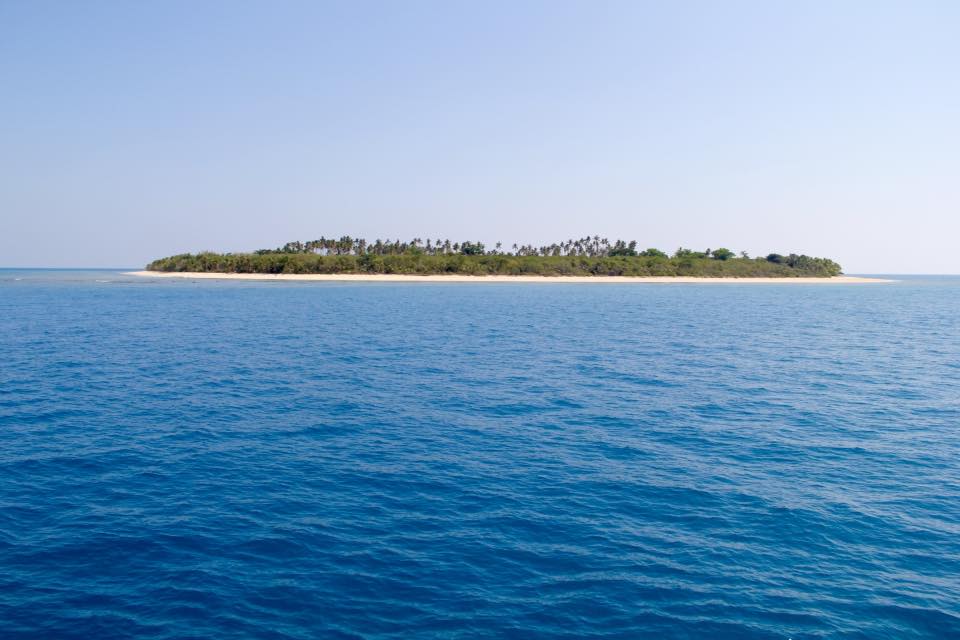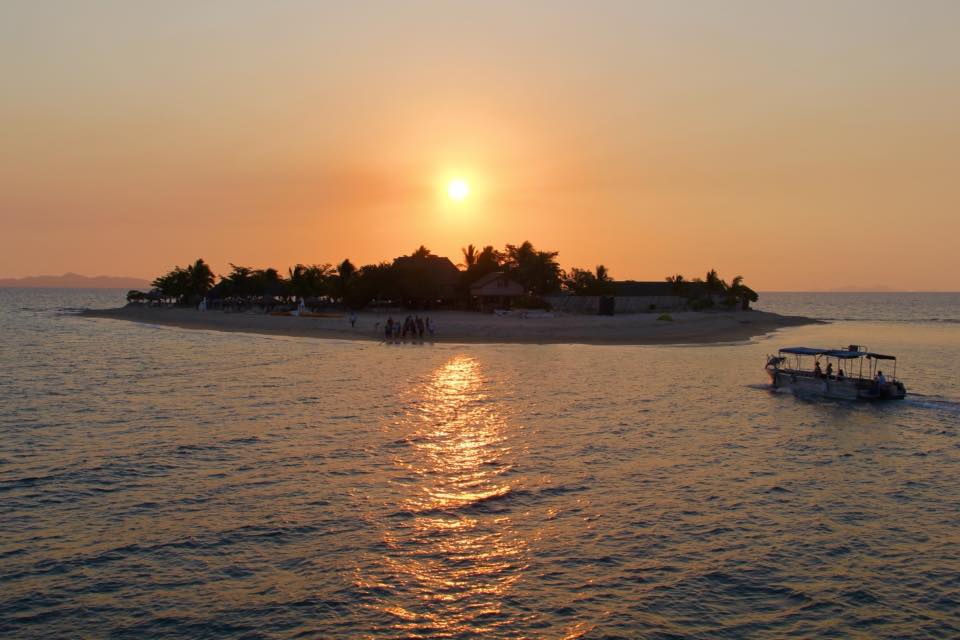 when the sun sets perfectly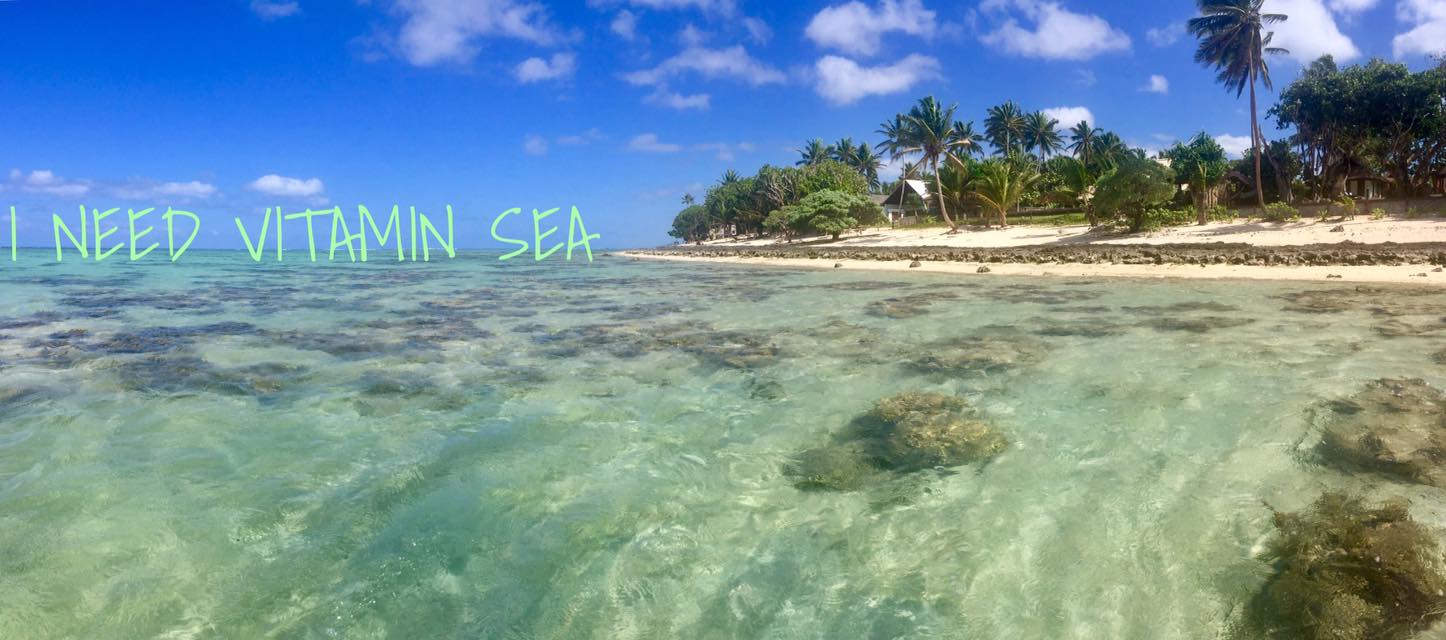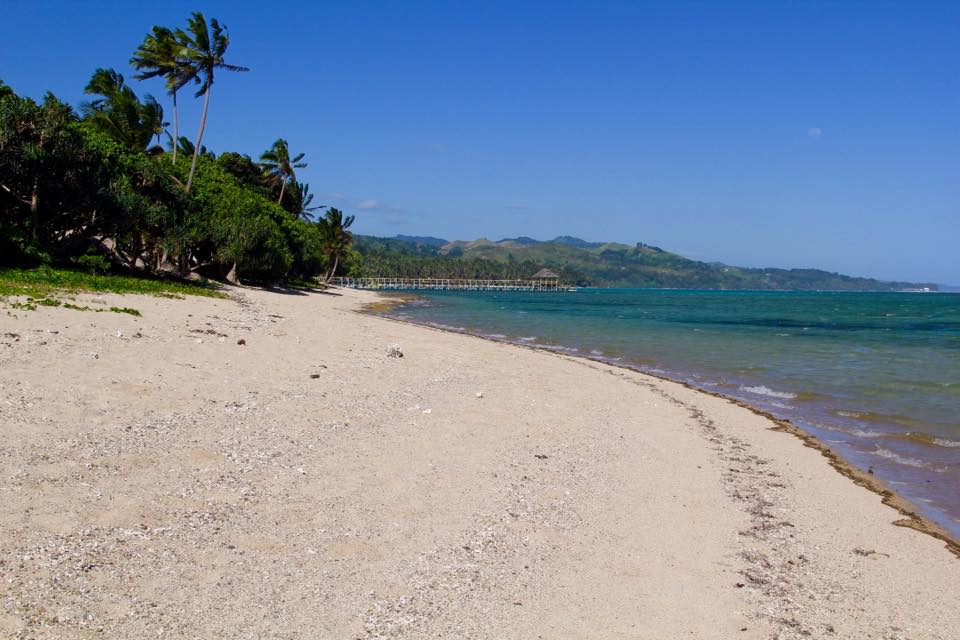 Coral Coast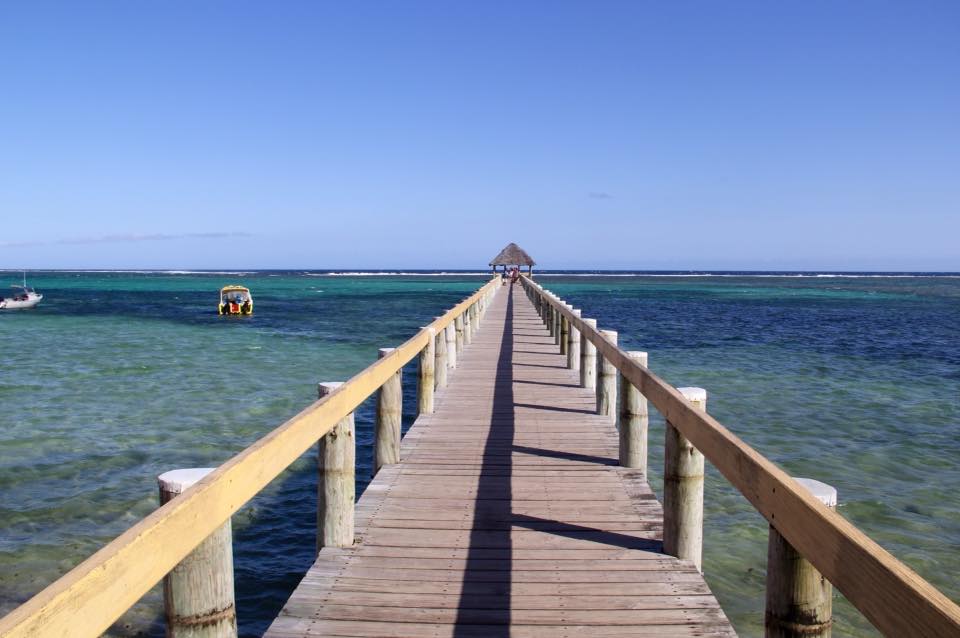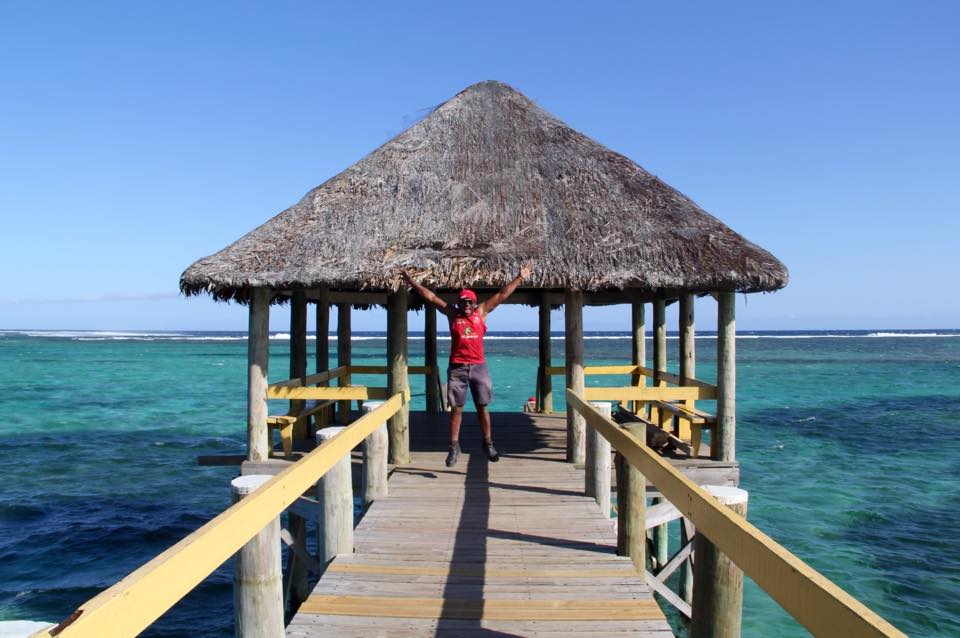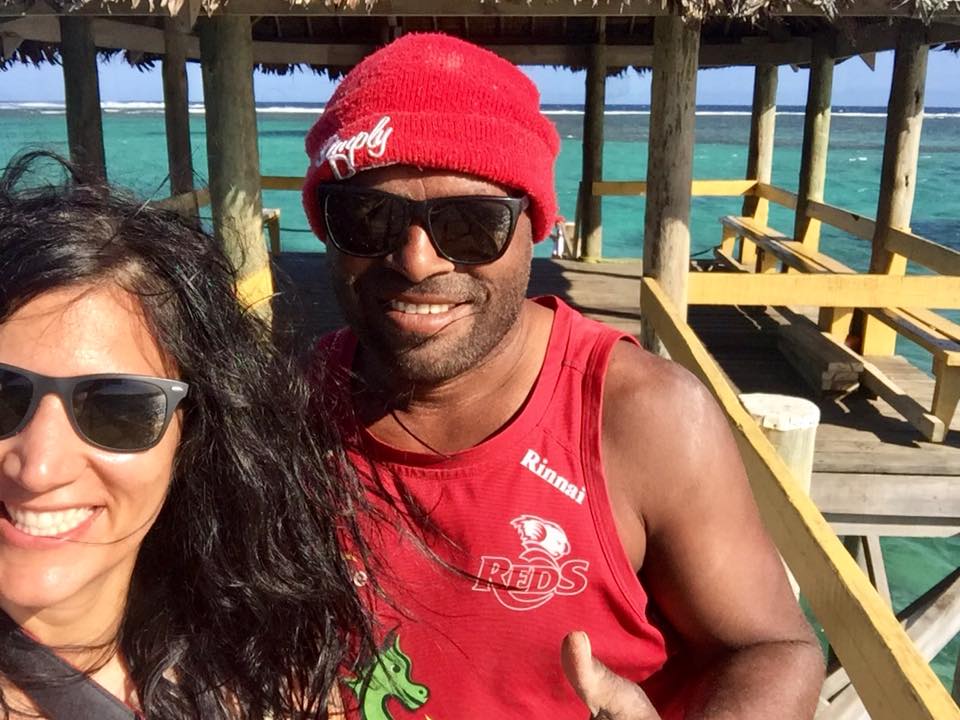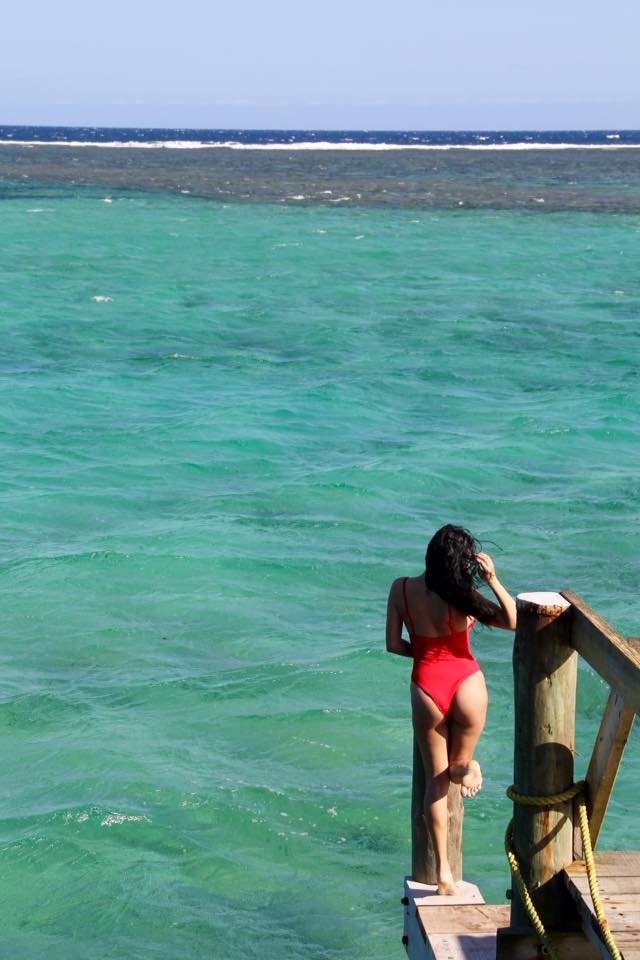 Hugh Hefner might be dead but his playboy bunnies are still going...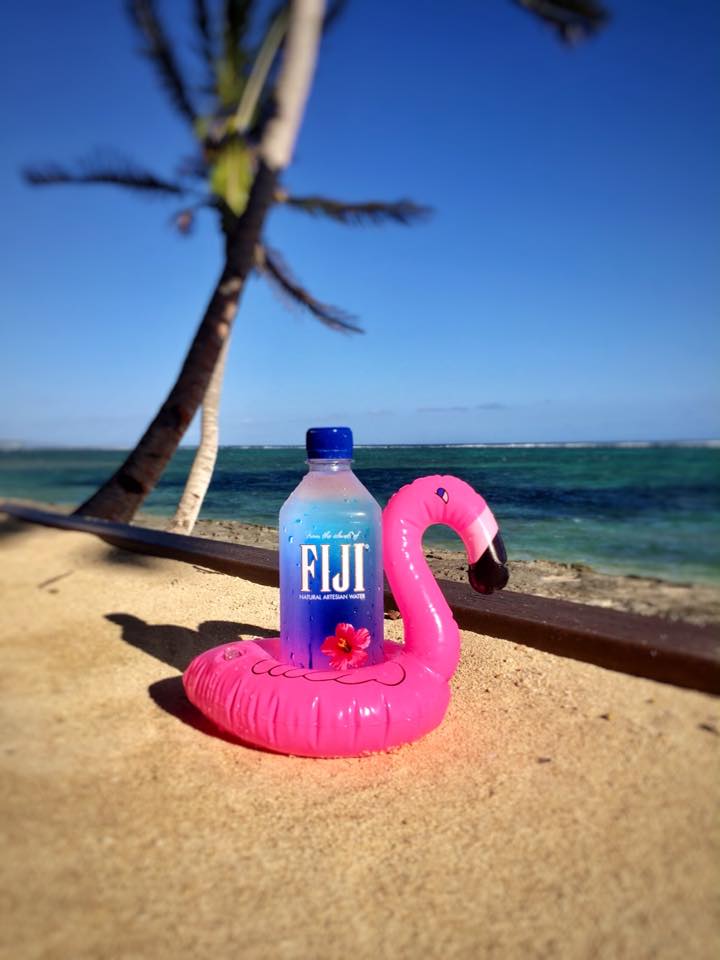 what did the ocean say to the flamingo? nothing, just waved #jokeoftheday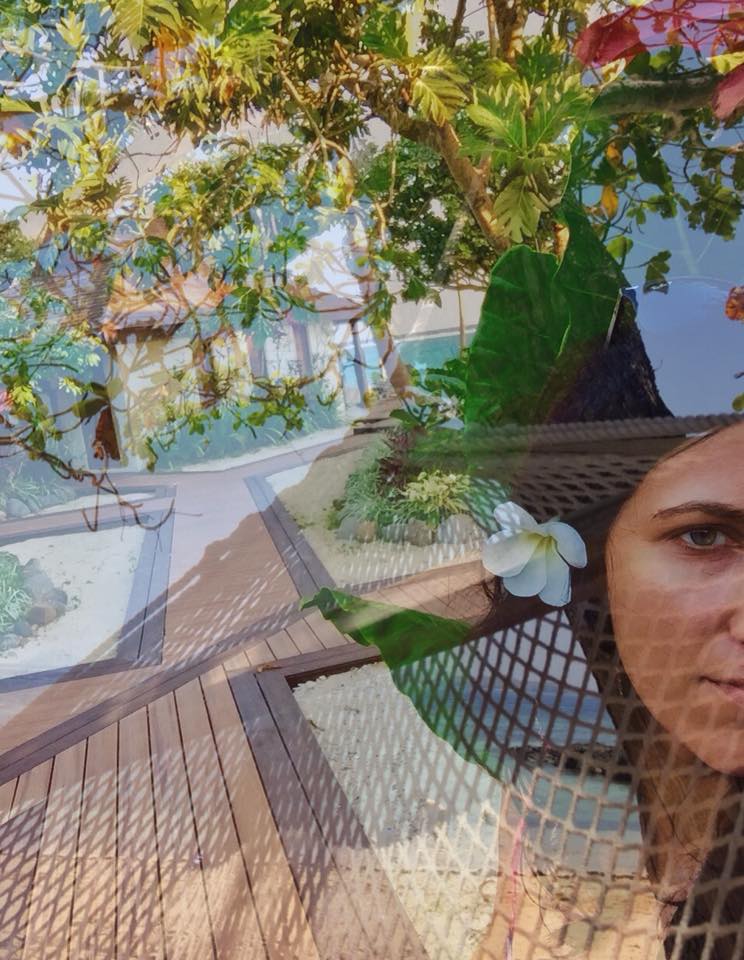 I was then picked up from Duna who took me to the Coral Coast on the main island of Viti Levu.. where I was going to spend the next two days. Maui Palms Villas is located right on the beach and my bungalow was amazing.
There's only 18 rooms and a few staff, so it's very personal, everyone knows your name and you feel home instantly. The first day I went snorkeling and read books, took pictures and then we decorated the restaurant with palm leaves for Greg, this Australian guys birthday. Noah his son and myself made some flower leis out of frangipani and other blossoms. At night we had a kava ceremony with all the staff and guets. Kava is ectracted from a root and then mixed with water - Kava is not a drug but it numbs your tongue at first and it helps relieve stress because it relaxes ur body. I didn't like it at all, it looked like mud and tasted like dirt, but still had to drink three cups ewwwww, but still glad I got to witness this popular ritual! Pacific Islanders all like to drink their kava. The staff even baked a cake for Greg, you don't get that at the Hilton's and Mariott's...The next day Jo from the hotel took me to go snorkeling and when I saw this shark in front of me I stopped breathing, I thought ciao adios, that was it! But Jo explained that it was only a reef shark and they are harmless. Here's a fact about shark attacks: Only 7 people a year are killed by sharks, however a shocking 70 MILLION sharks are killed each year worldwide by humans. On the other hand 150 people are killed by falling coconuts and even the chance of dying taking a selfie is higher than being killed by a shark.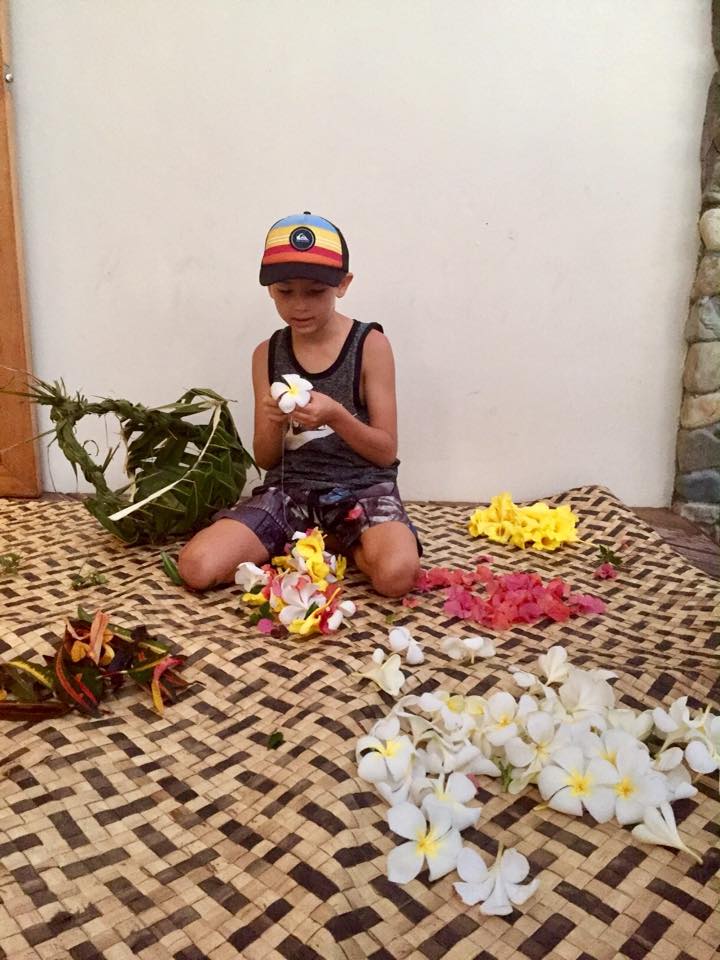 making leis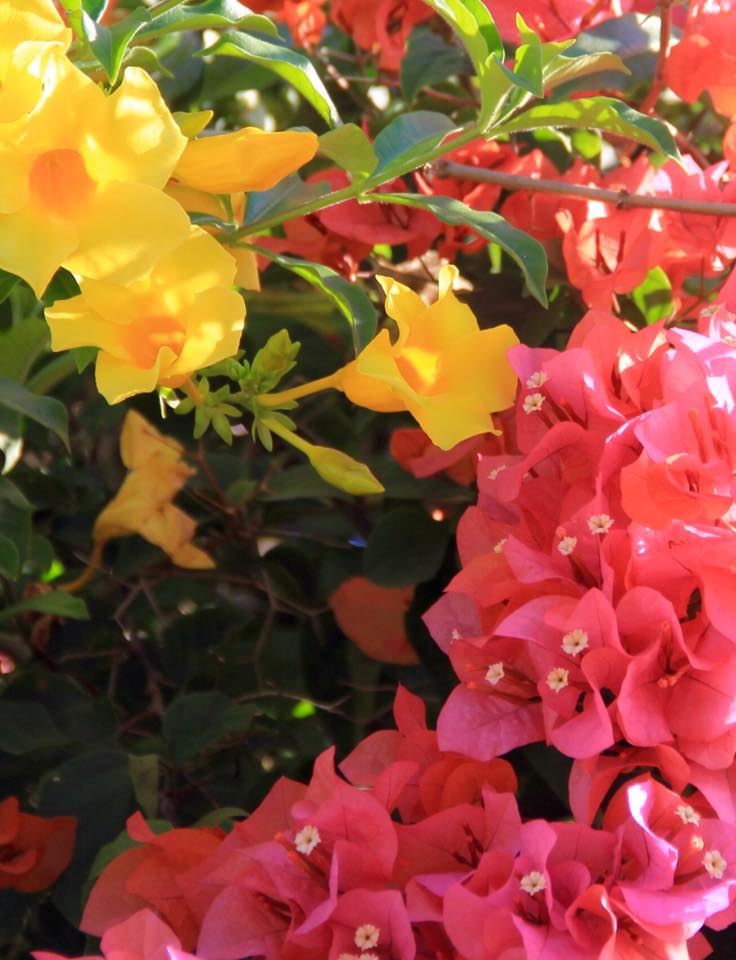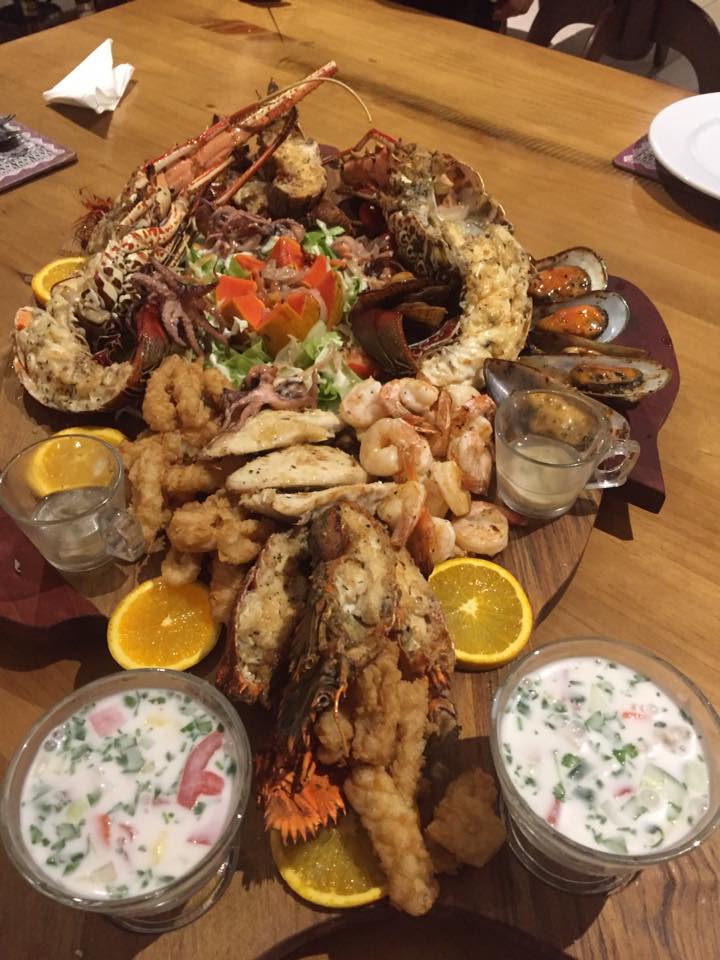 what a seafood platter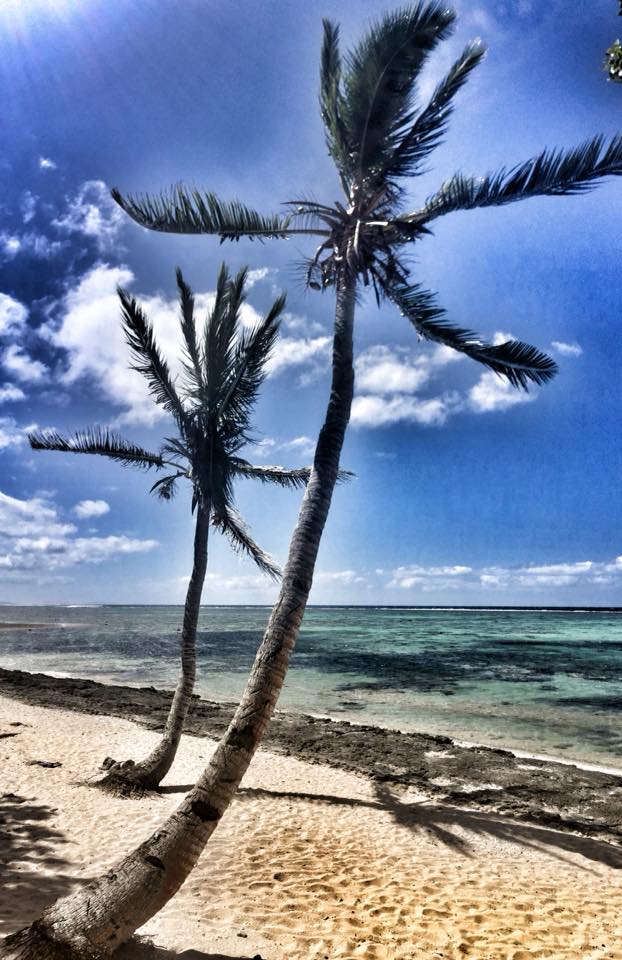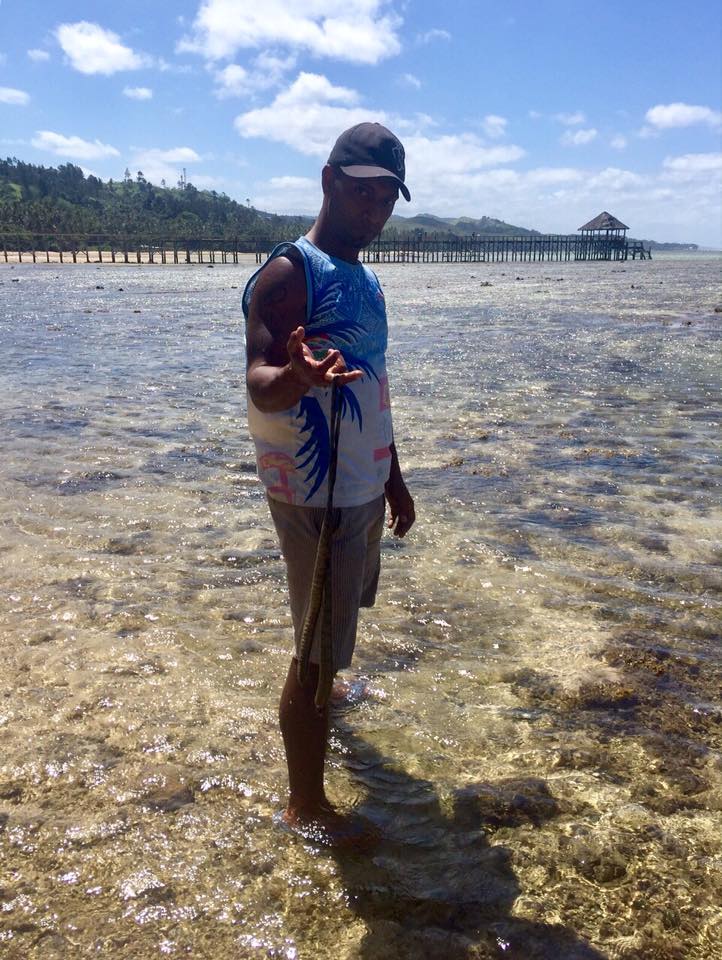 sea worm ewwwwww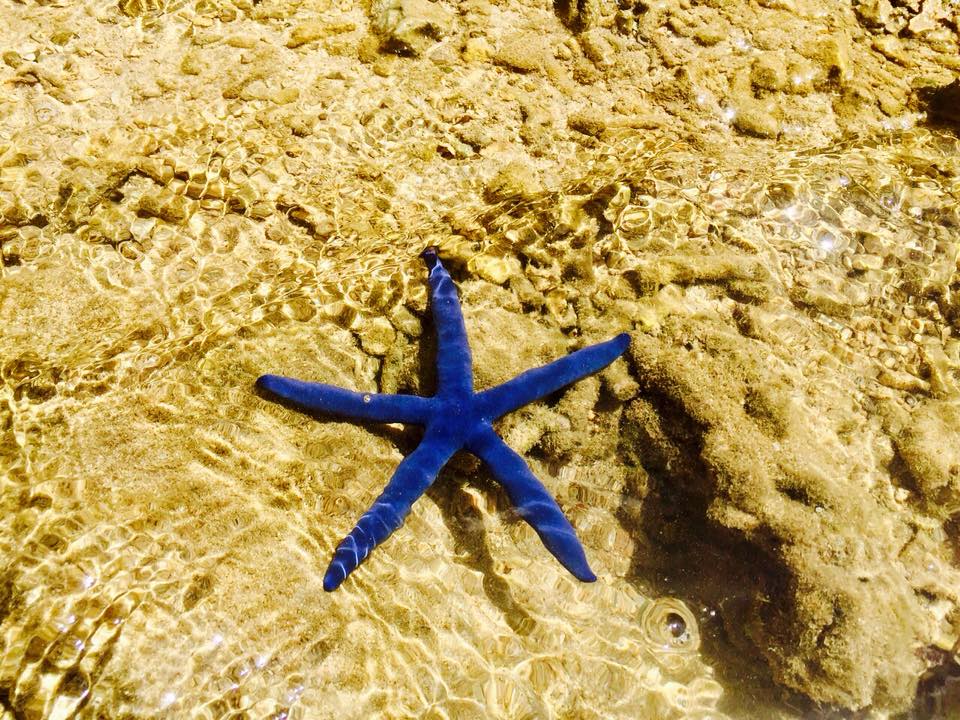 Port Denarau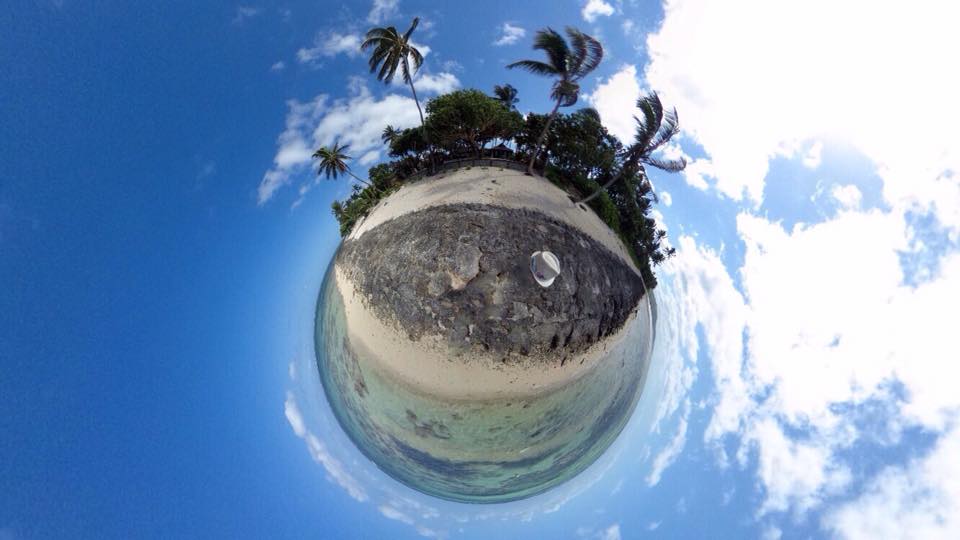 On Wednesday Duna took me back to Nadi where I wanted to do some souvenir shopping at the markets. Checked into my airport hotel and hoped on local bus to downtown Nadi, the ride only costs 50 cents and you can get off and hop on anywhere, just wave and he'll stop. When I started walking towards the main street this older guy approched me, which isn't unusual because everbody talks to you. But the it was the first guy that I had a strange feeling about. I told him that I was going to the markets and he took me to his friends stall where 5 guys were sitting on the ground in a circle. They invited me for a Kava ceremony and I didn't wanna be rude, so I joined. They explained to me that they live in this mountain village and drive 4 hours return to get here everyday to make money for their village. And that I shouldn't buy from the other souvenir shops because it's all imported from China and that I should support the locals, in this case their village. So I did look around and was shocked how much they were charging for really cheap looking stuff, $ 150 for a little wooden statue and $50 for a plastic necklace and they were really pushy that I buy something. Something just felt off and their products didn't look like they were handmade, so I left. At the next stand the guy introduced himself and tells me the exact same story and has the same merchandise, so I knew it was a scam and they were not really from poor villages. When I googled it, there were alot of reviews on Tripadvisor about that and people paying up to $200 for stuff. I usually really like to support the locals but nope not like this.
My 4 days in Fiji are now coming to an end and so is my 3-week-vacation, I am sitting on the plane back to Brisbane where I'll stay one more night, drink as many coconuts as I can (and hopefully not get killed by one
) soak up some sun, store the vitamin D for the cold, dark days to come in Switzerland. Bula and cheers mate!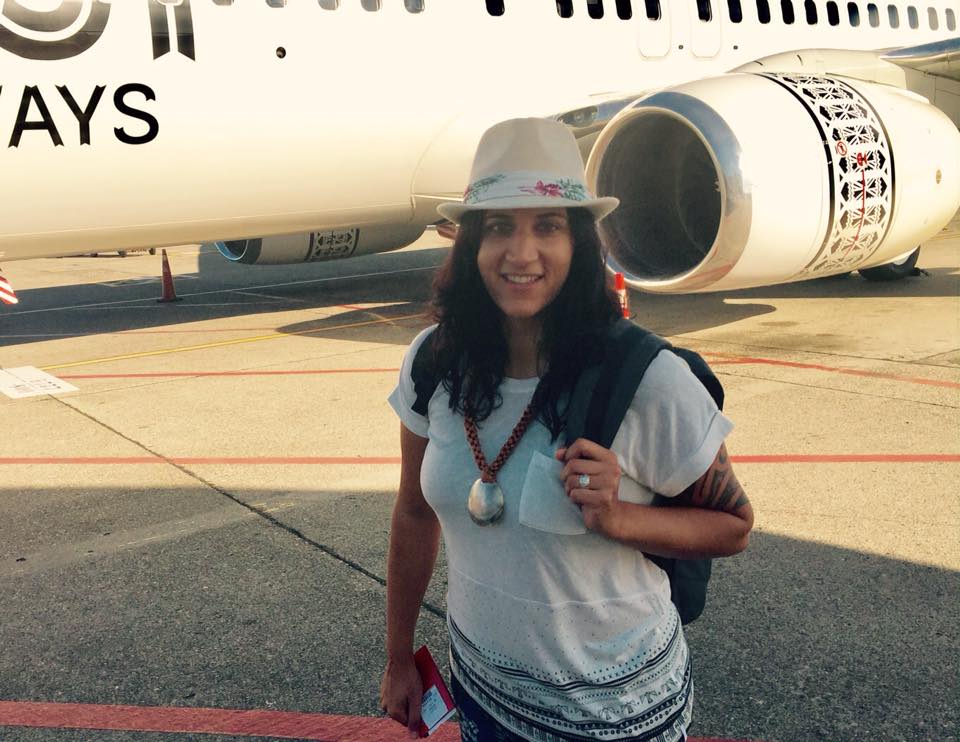 Bula Vinaka