Hawaii 2011
Oahu
When I arrived at Honolulu airport I wasn't tired anymore, it was 8.45 a.m. and I was really pumped, I wanted to go out there and explore it all:-) The thing with Hawaii is, I've always wanted to come here, so it really is a dream come true.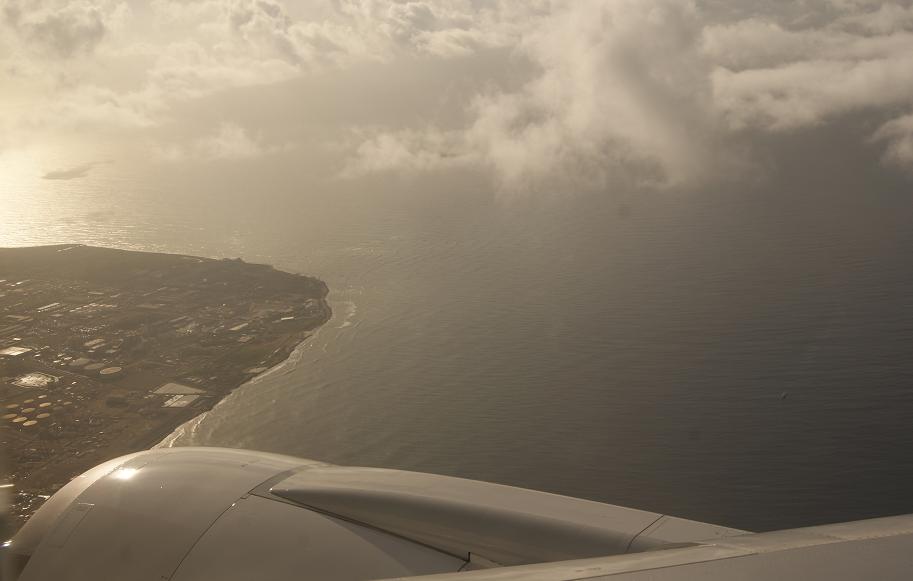 Oahu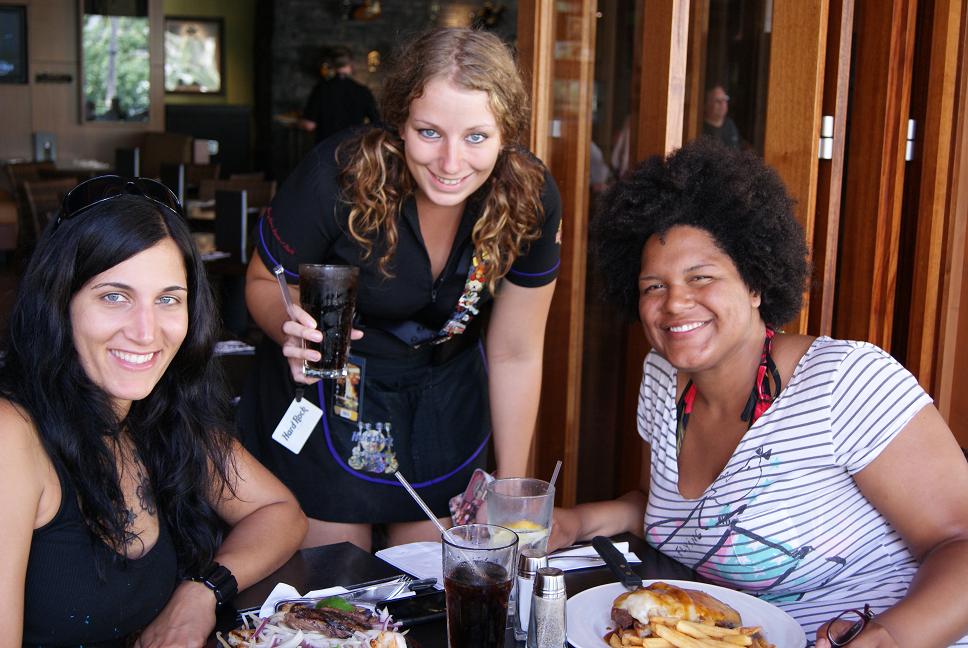 having lunch with Sandrine and her friend Susie at the Hard Rock Cafe in Honolulu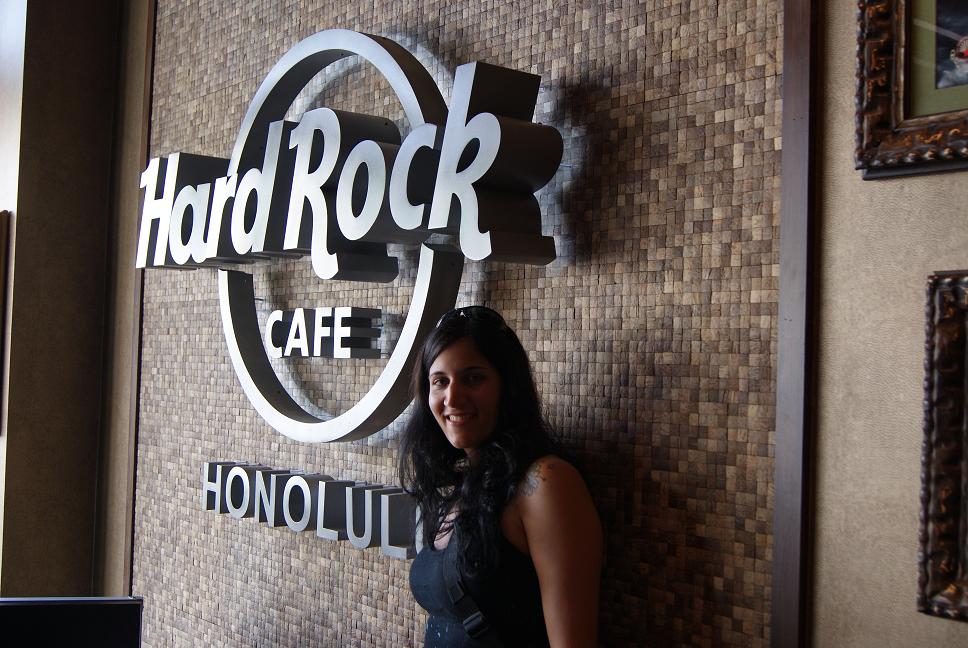 Even immigration was easy they didn't ask me any stupid questions and after I got my backpack I went to the dollar car rental company where I had reserved a car. They gave me a Dodge Caliber, I love Dodge cars. I also got a navigation system for Oahu cause Honolulu can be a bit confusing and I can't drive and read a map at the same time. After I checked in to my hotel at Waikiki Beach I met up with Sandrine, she is a good friend of my girlfriend and she has been travelling as long as I have but she's been to Spain and the States. We had lunch at the Hardrock Cafe where her German friend Susie works. We even got 50% discount because of that, which was great.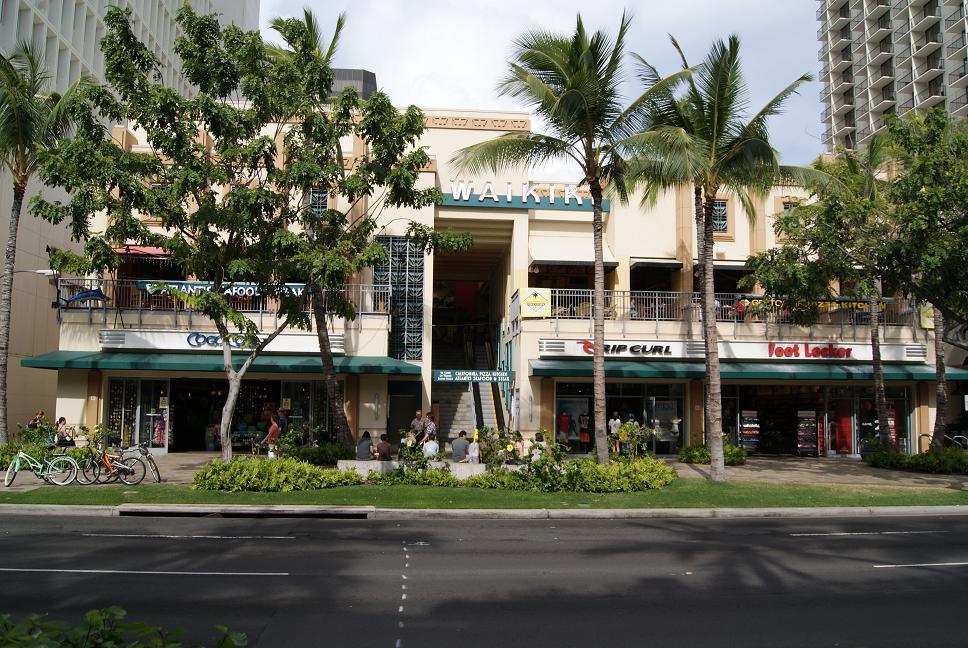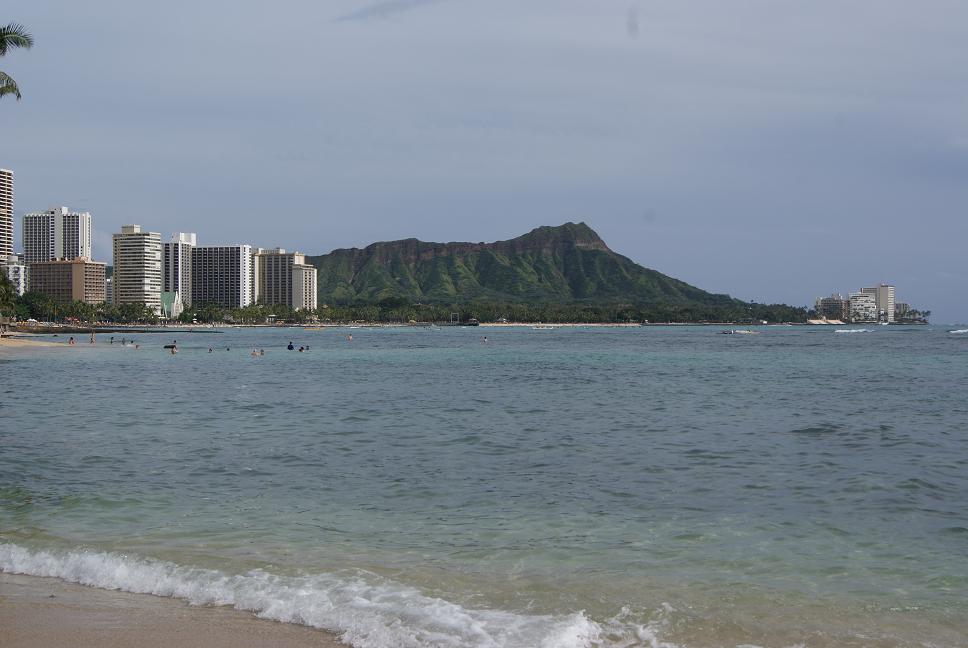 famous Waikiki beach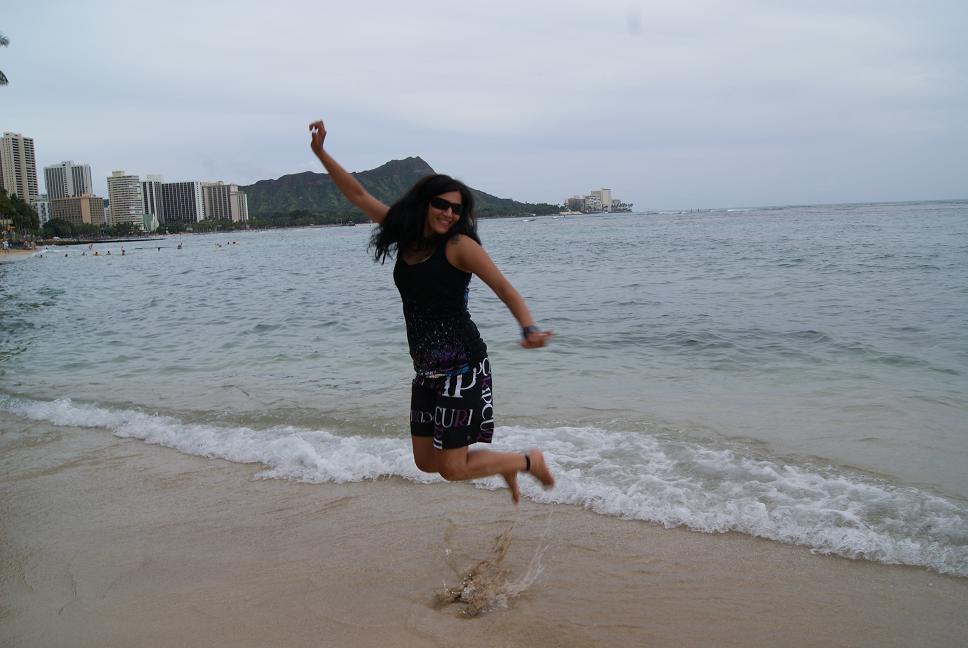 enjoying myself
After lunch we went to Waikiki beach, it's not the nicest beach in the world but probably one of the most famous, same with the Copacabana in Rio. I like Waikiki, shopping is awesome and you can eat whatever u want and the people (mostly tourist) are interesting to watch lol. Sandrine went back to Miami that night so I only saw her for a few hours, which was nice though.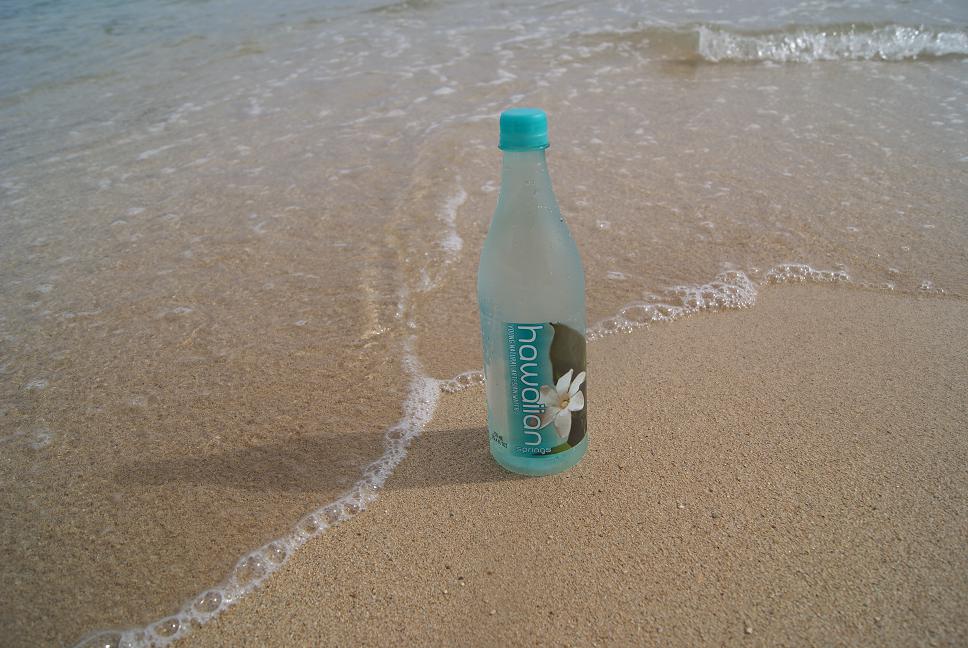 I was still traumatised of that earthquake in Christchurch, I was fine during the day because I had distraction, but at night when I layed in bed I always thought about it and I just felt really sad, I had nightmares every night and everytime there was a vibration in the floor or someone shut the door I was shaking. I will never forget about it but hopefully I will be normal again.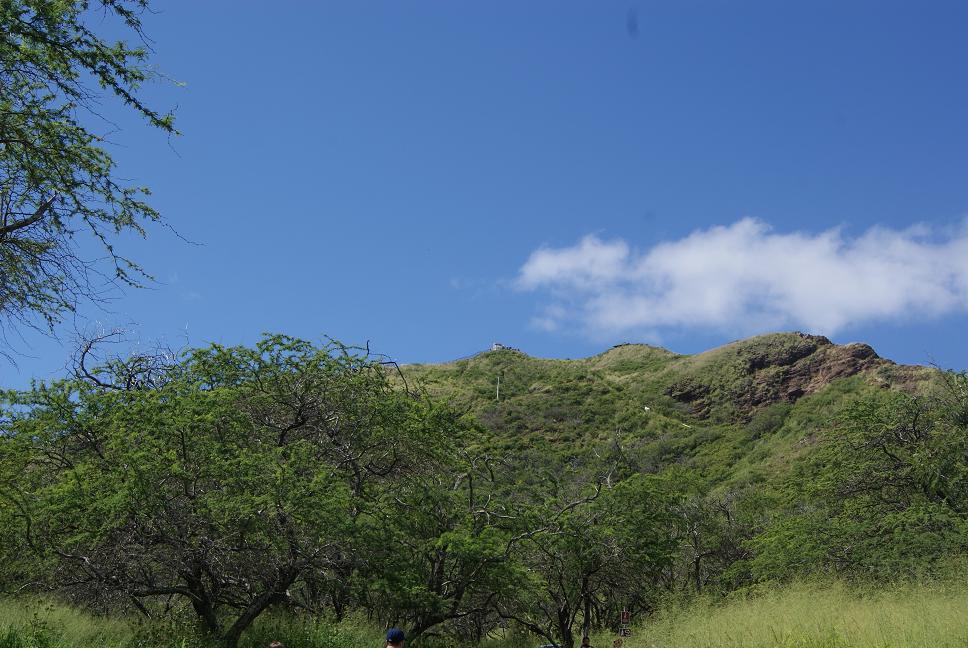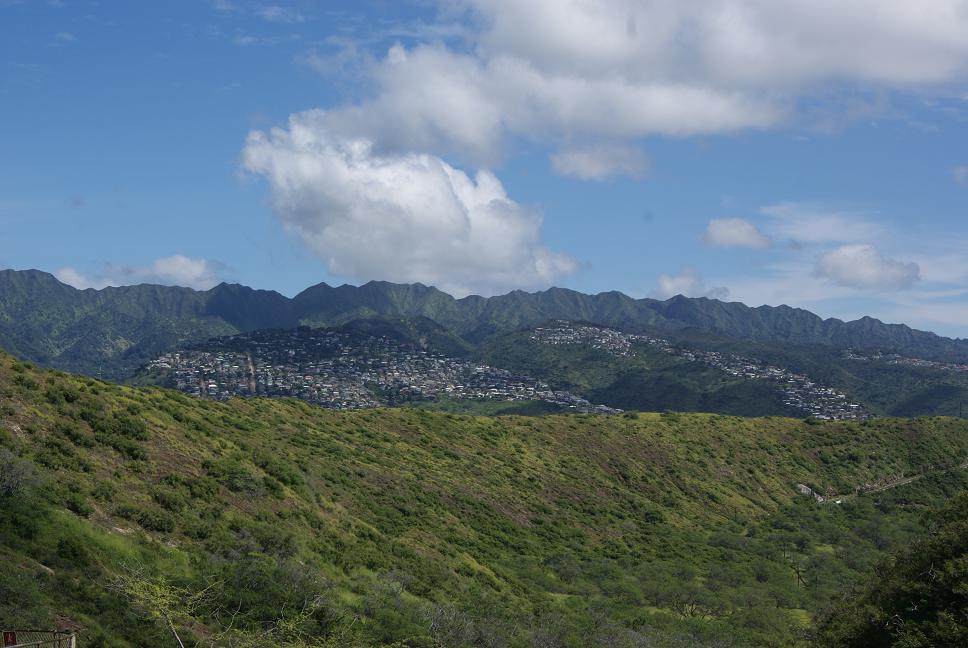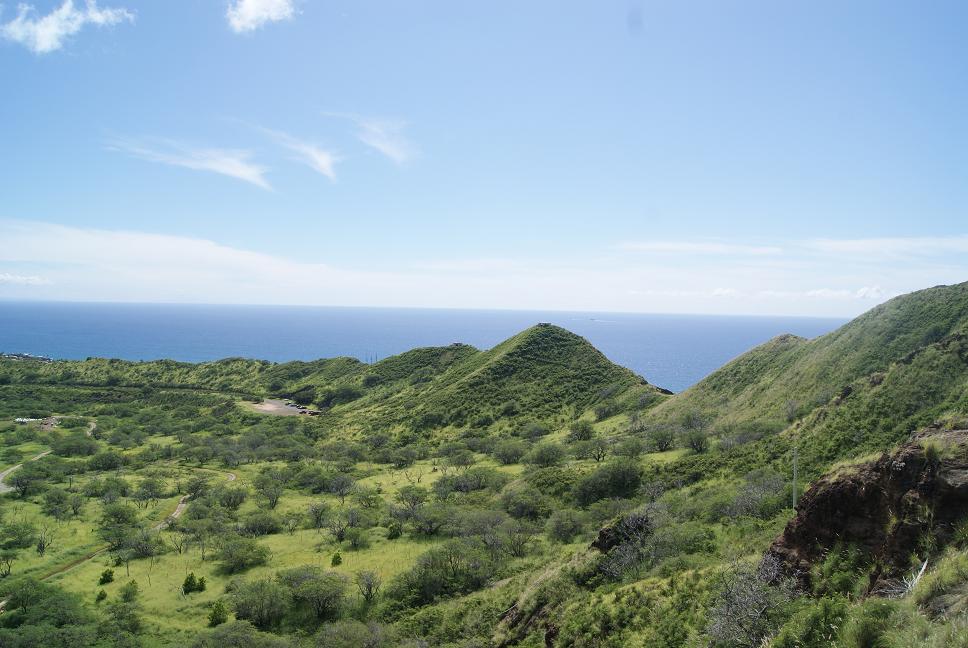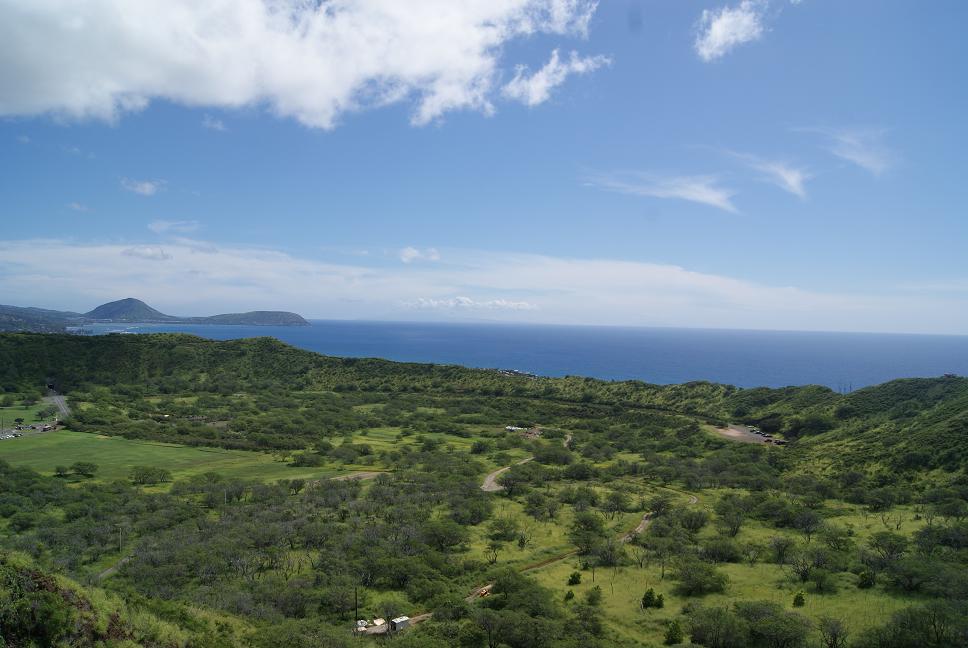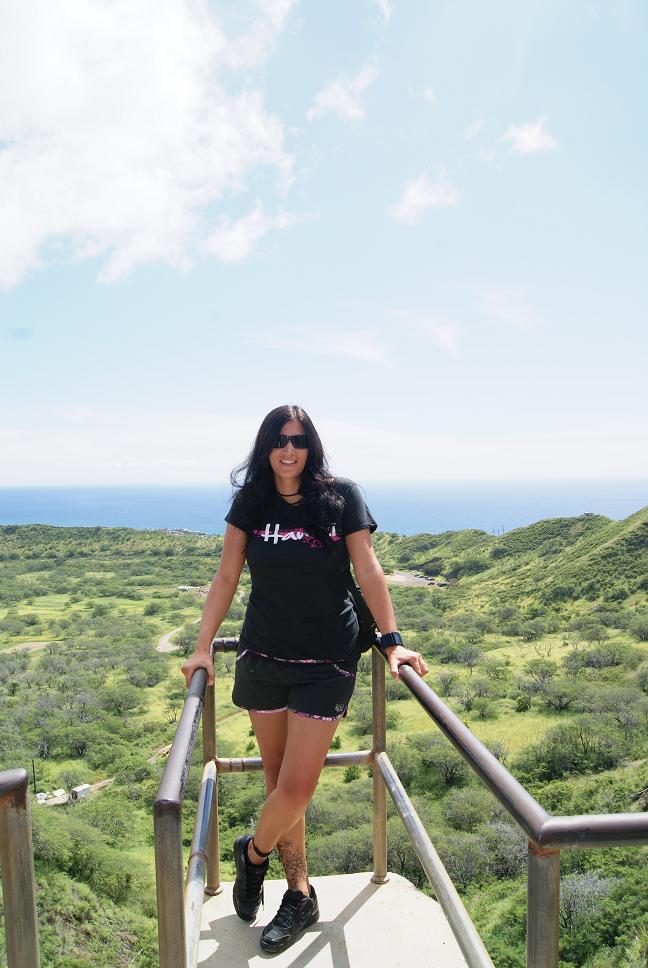 taking in the view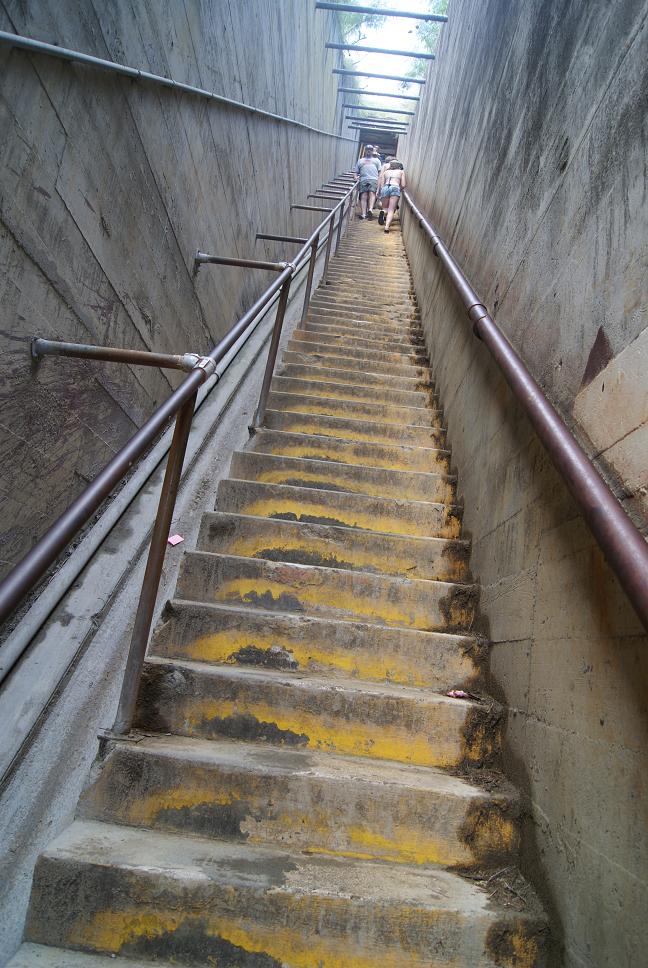 282 steps
It is a 30 minutes walk to the top but very exhausting because there are 282 steps..puh that really reminded me that I have to do more sports when I get back.I was worried that some really big Americans that walked up there were going to die, they turned so red and couldn't breath lool
The view from up there is stunning, you can even see the whales from there and get a beautiful view of Honolulu and Waikiki. So it was really worth going...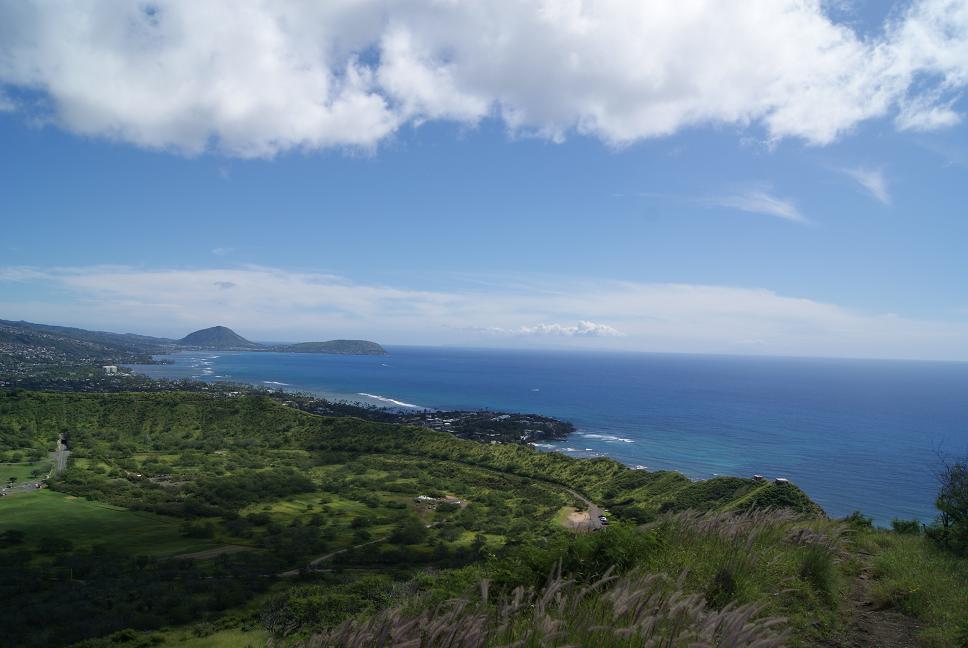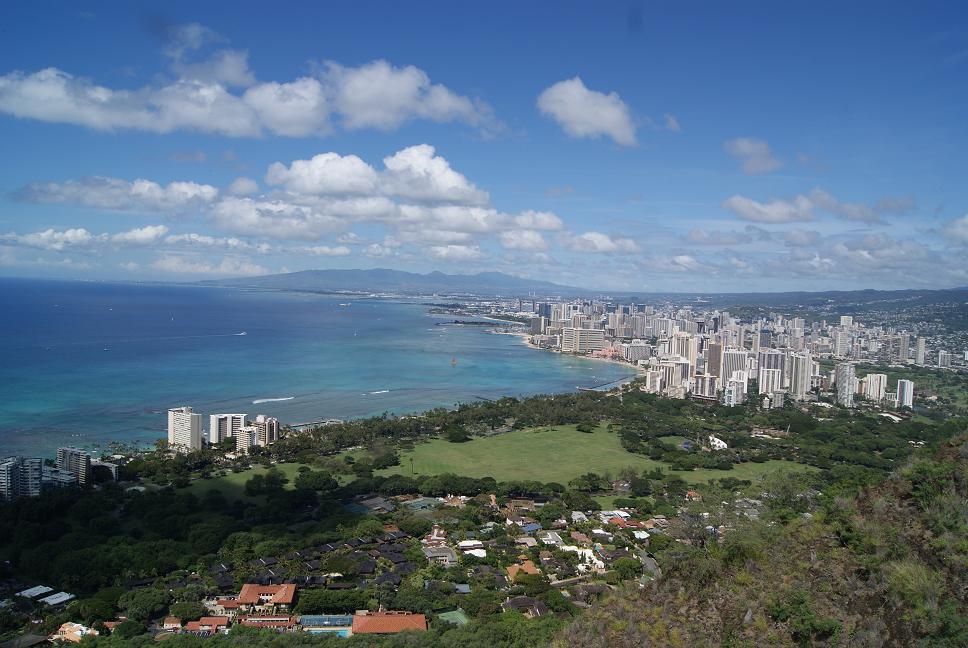 Honolulu from the top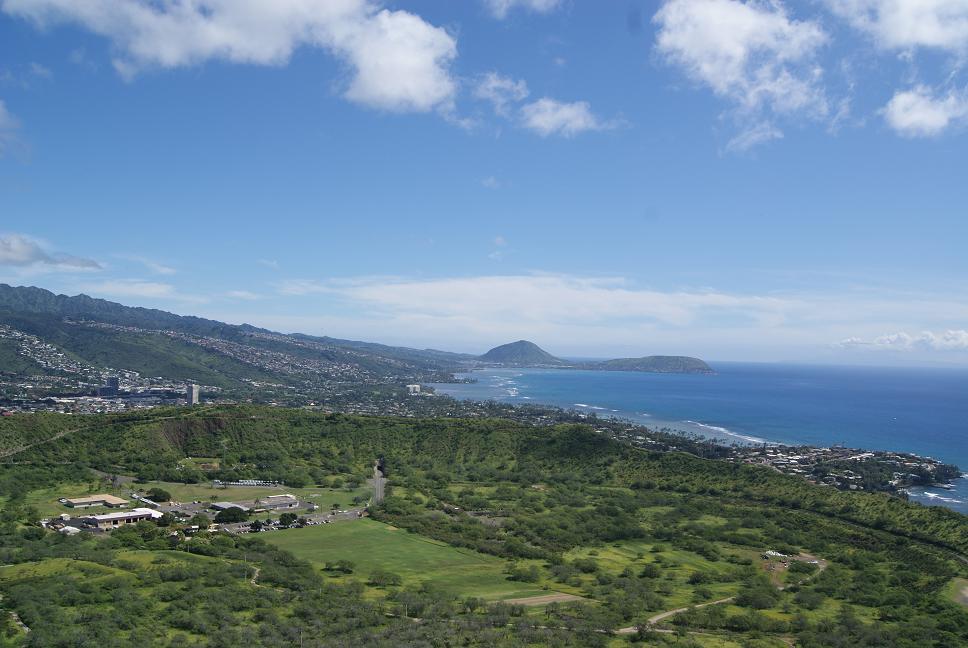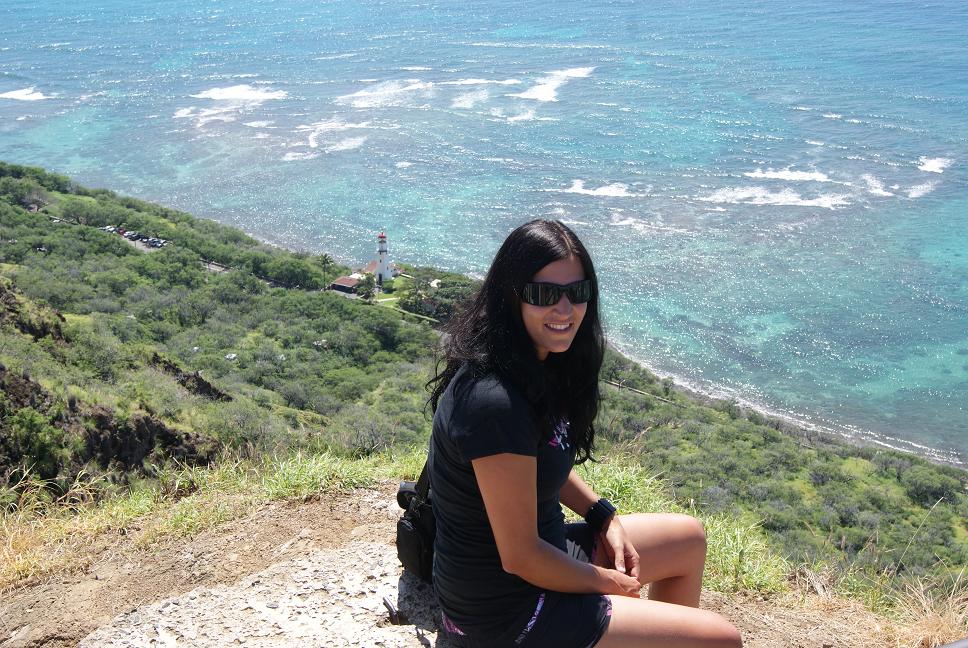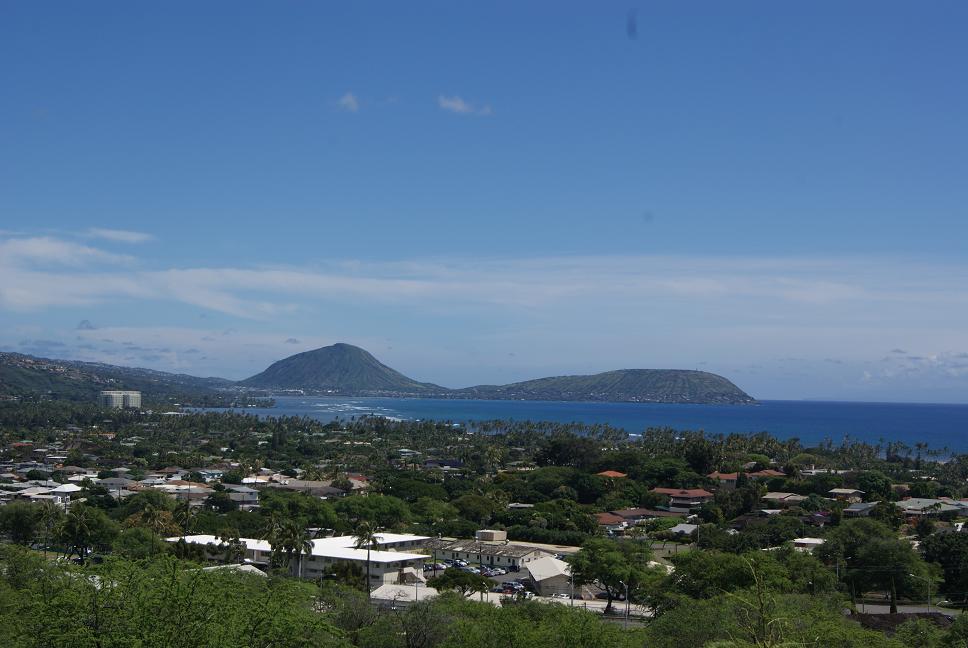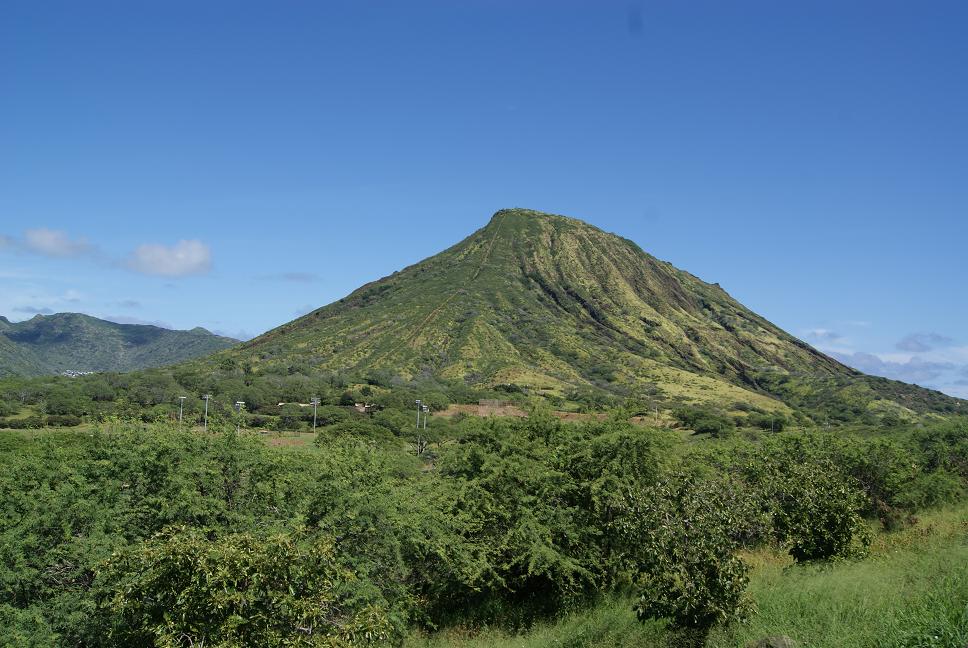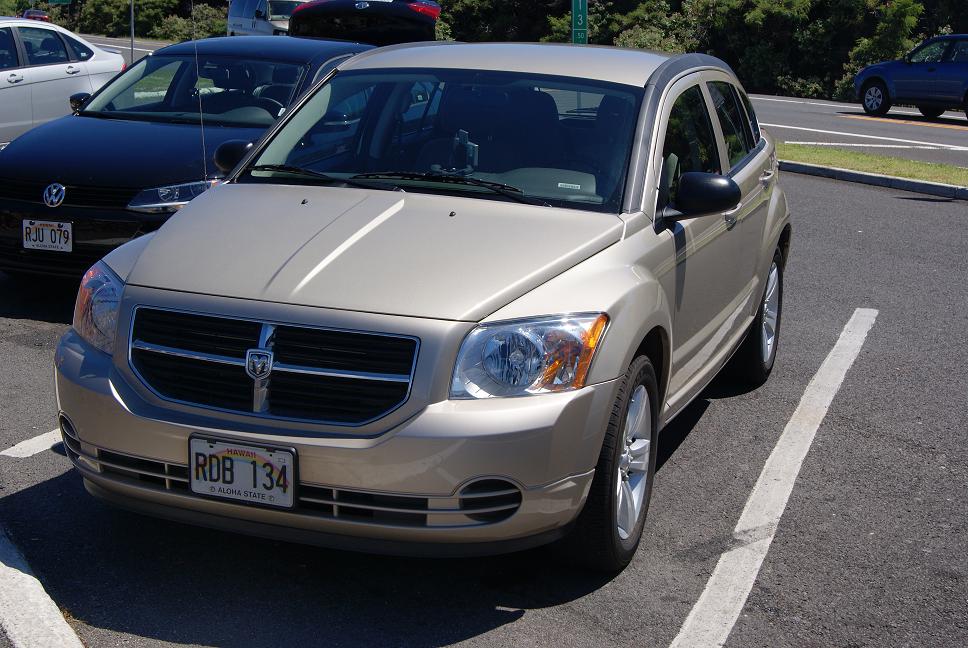 Dodge Caliber my sweet rental car, would be nicer in black or white though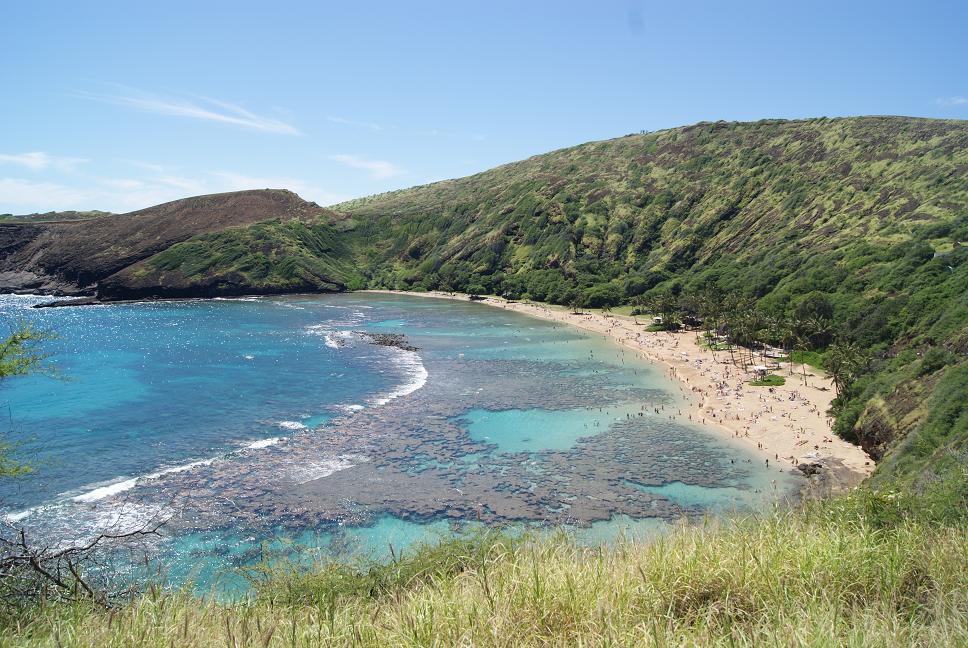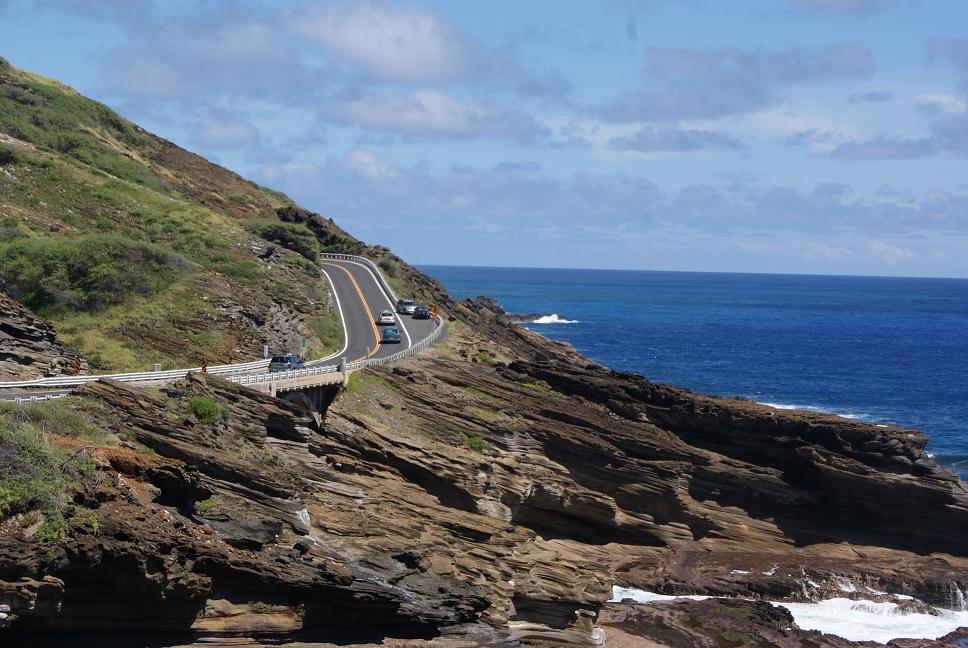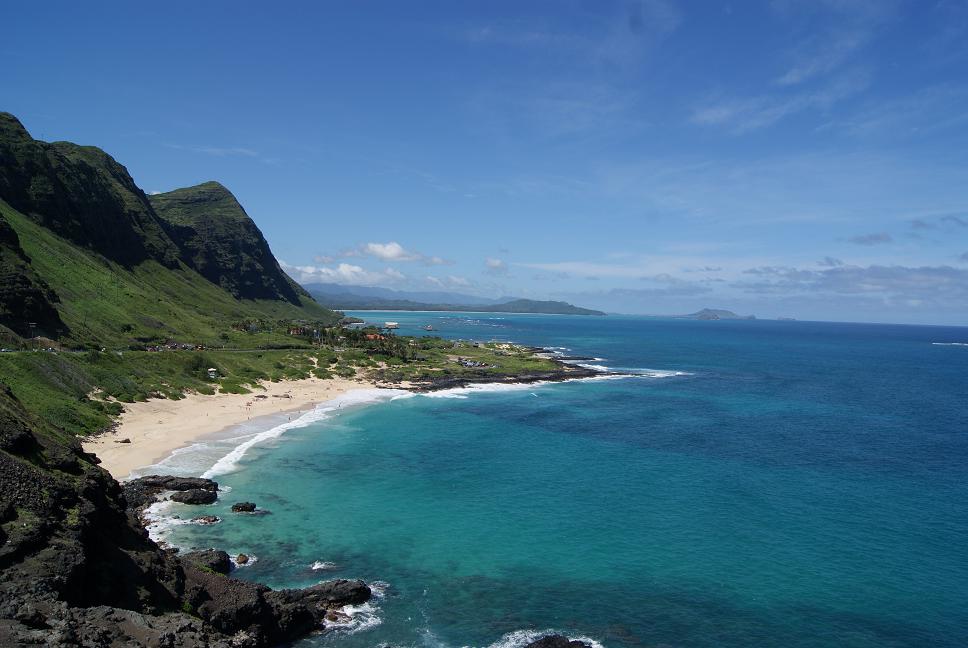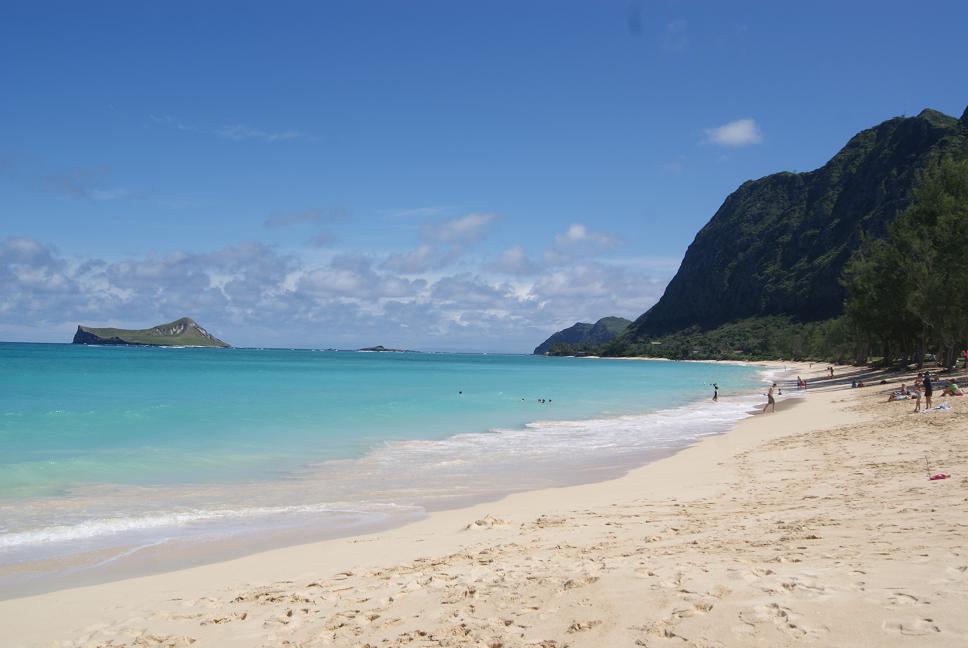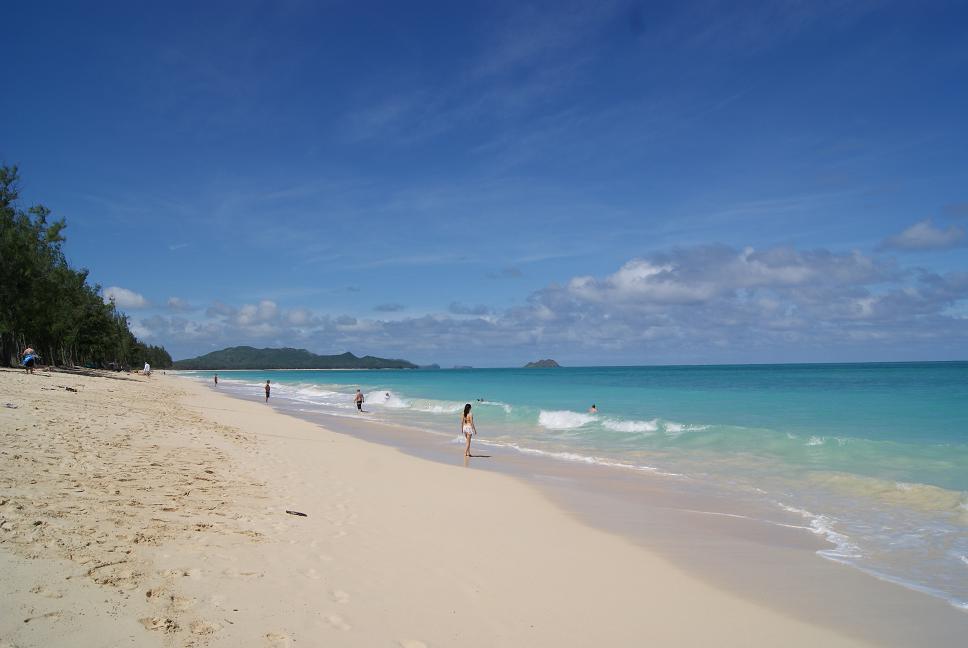 The south shore tour took me all day and I was just awesome, I really enjoyed myself..I already loved Hawaii! At night I went to the Ward Center to see just go with it, that movie is so funny, if you haven't seen it yet I really recommend it.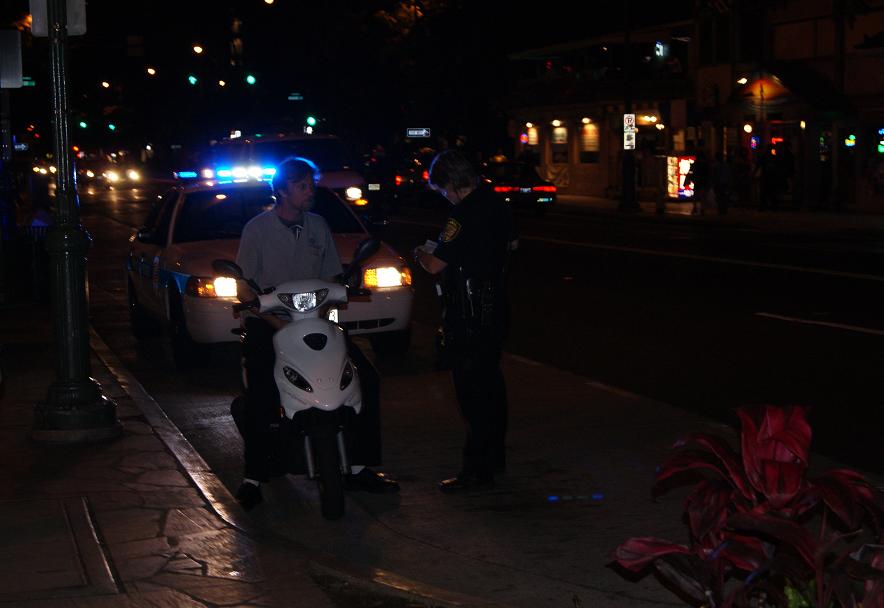 On my second day I did the full circle tour, so I got up really early and went to Pearl Harbour first, took me half an hour though to find parking. Those big ships there are impressive. I didn't stay that long because I still had 12 stops to do lol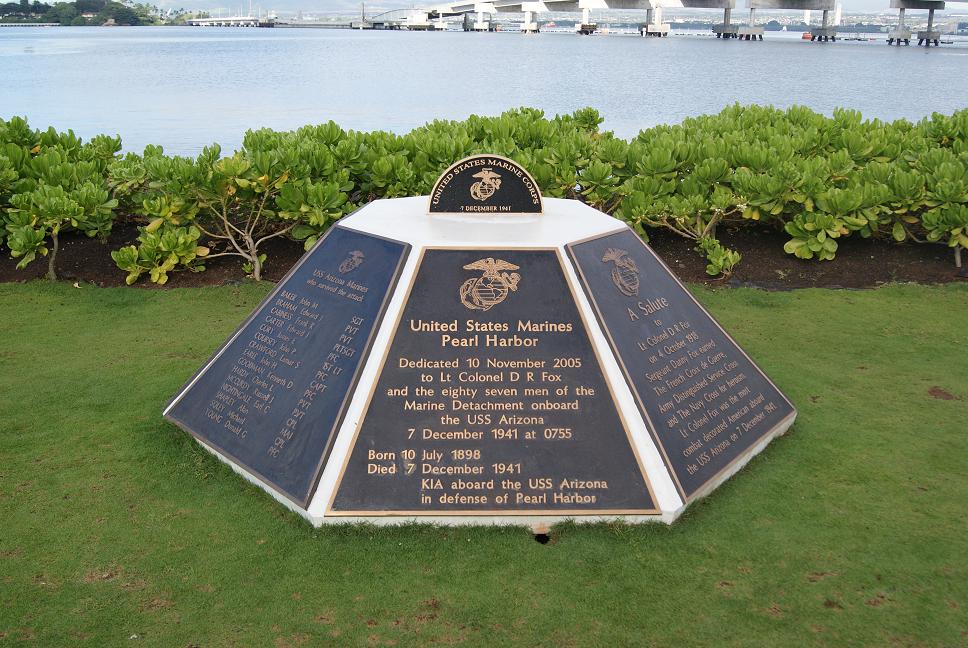 Pearl Harbour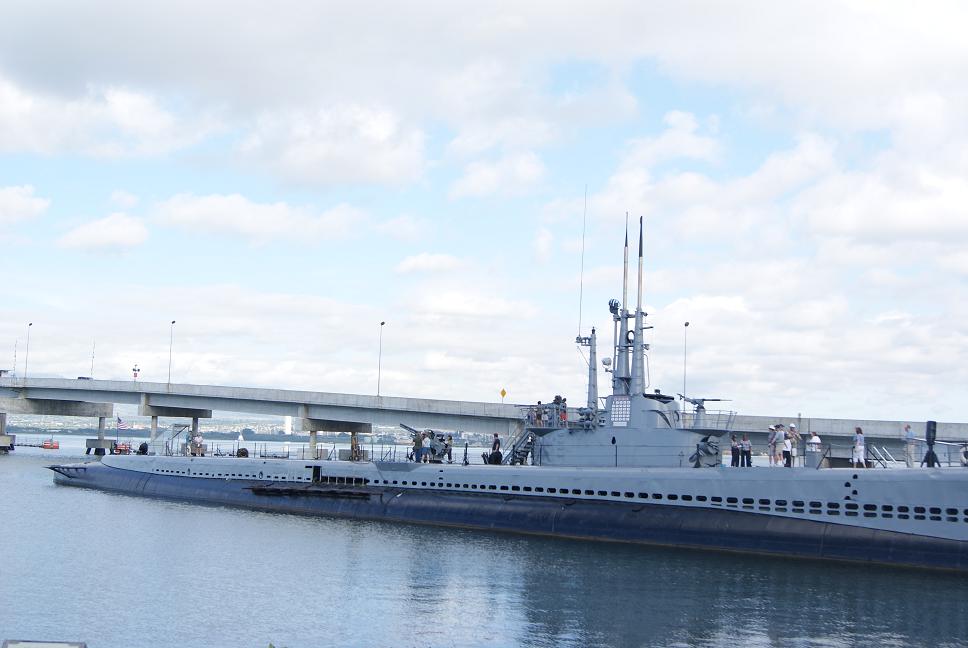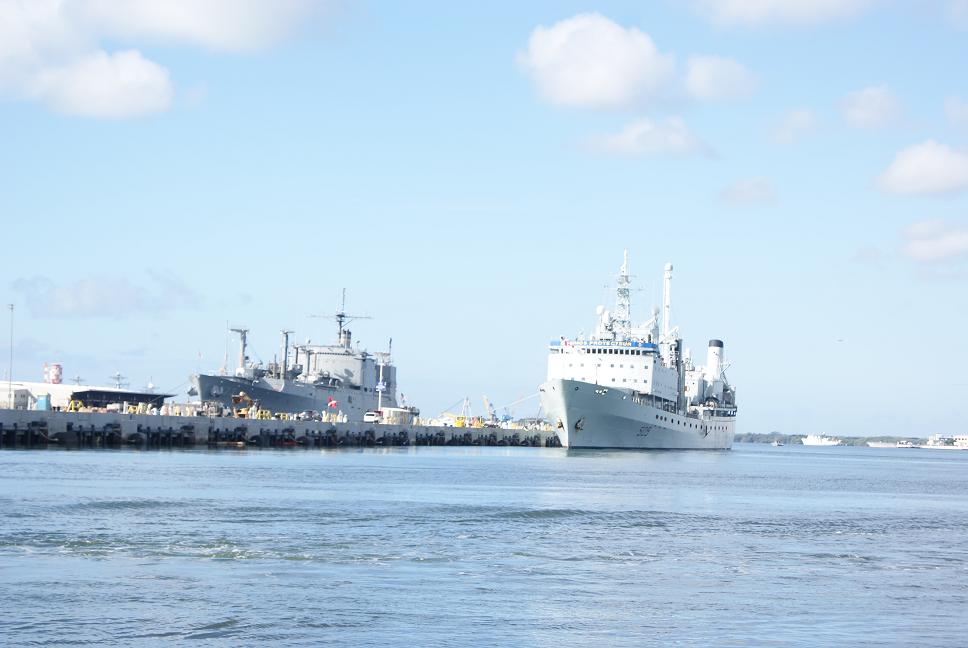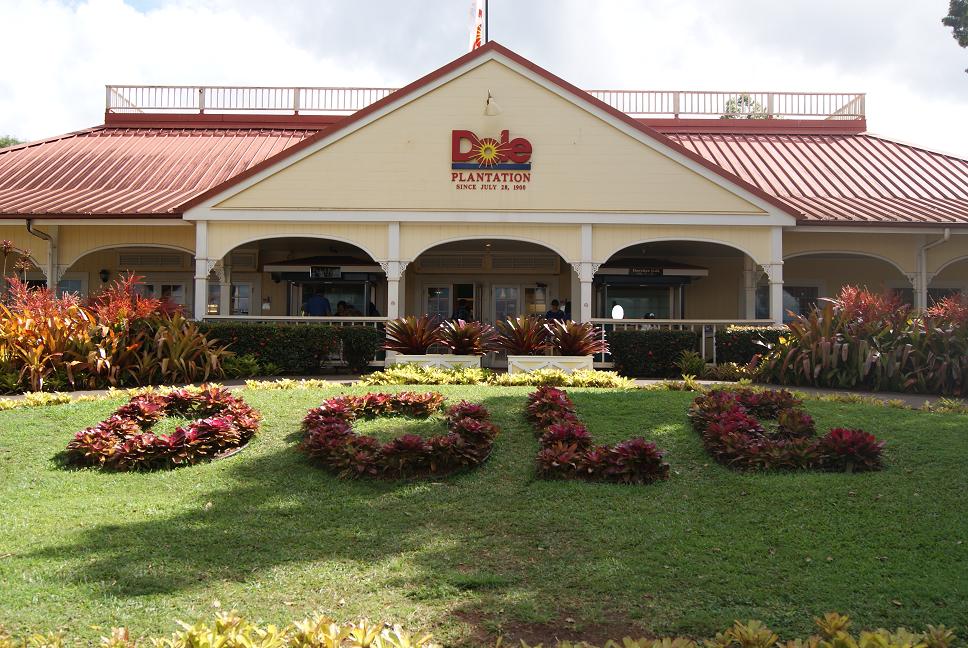 Dole pineapple plantation, yummi
My next stop was the Dole pineapple plantation, I love their pineapple, we get them in Switzerland too, they are really sweet and delicious. In the shop there you can buy anything that has to do with pineapple.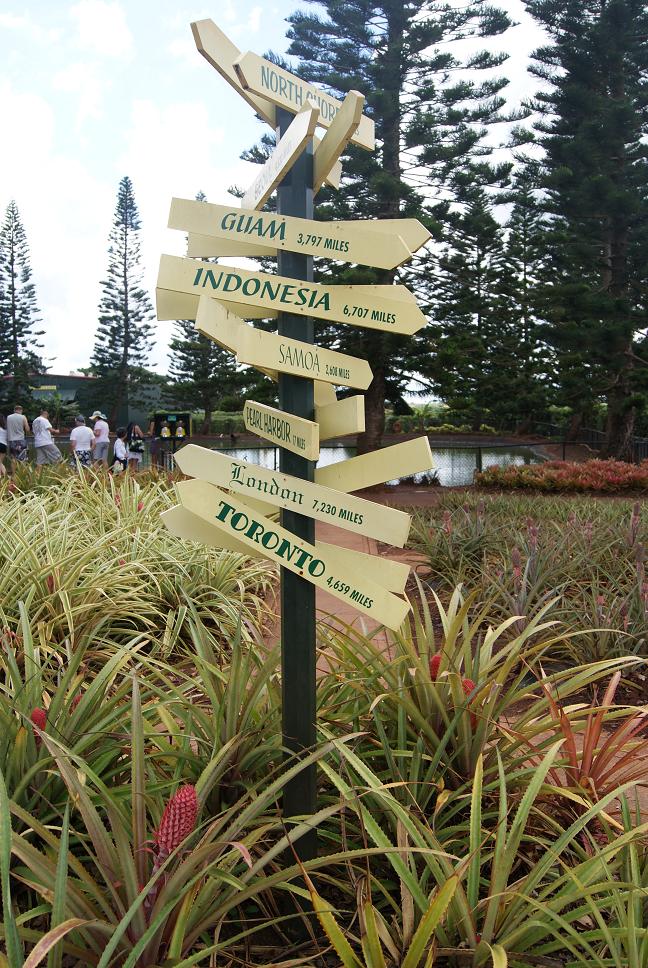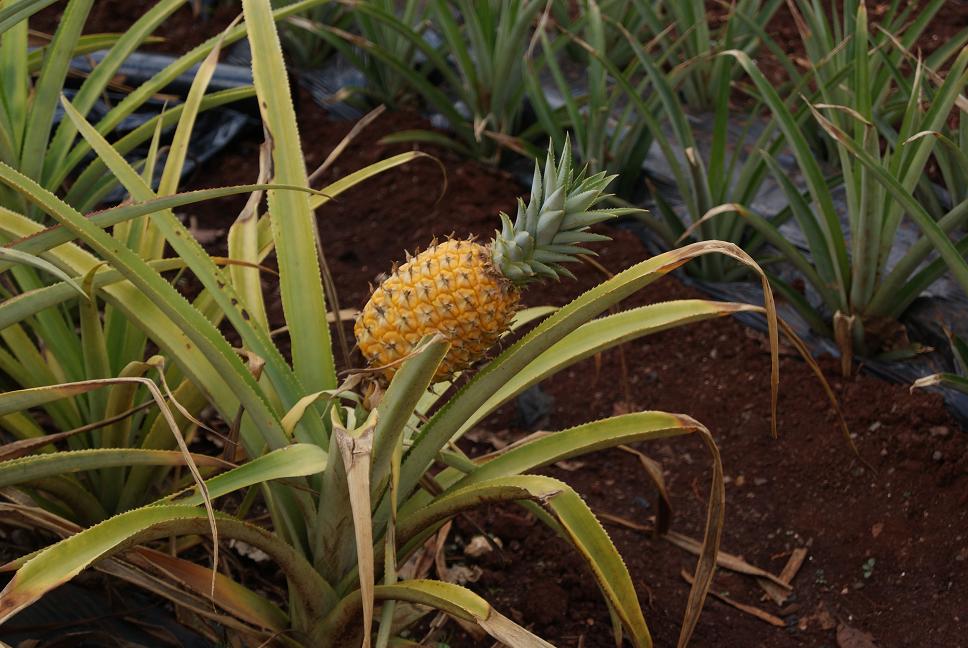 Only a few miles after the plantation I arrived in Hale'iwa, a surfer town on the northshore of Oahu. The town is so cool, I had lunch there and browsed a bit in the many surfshops. very charming town!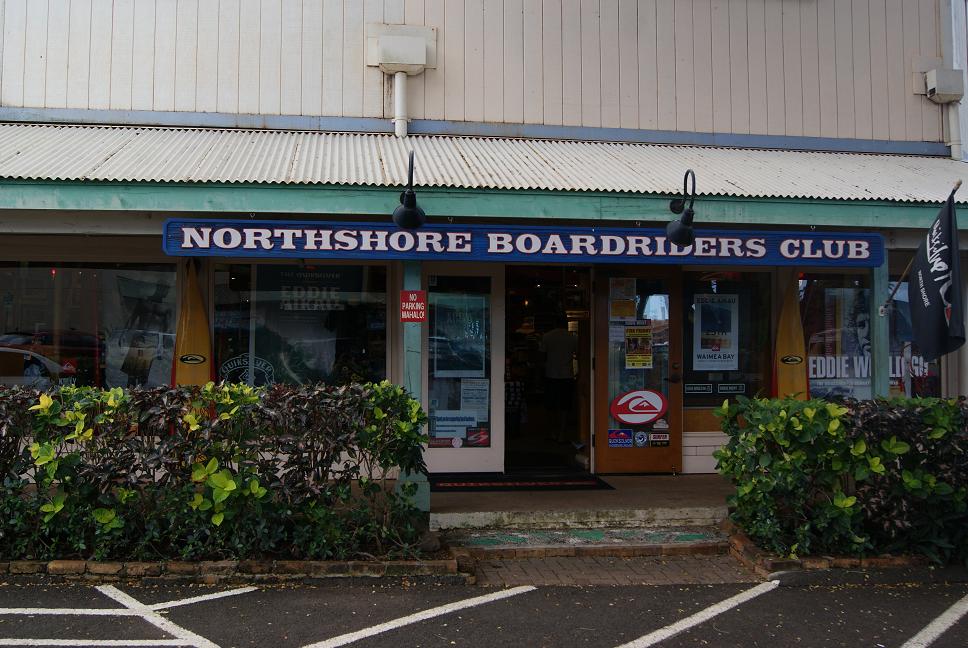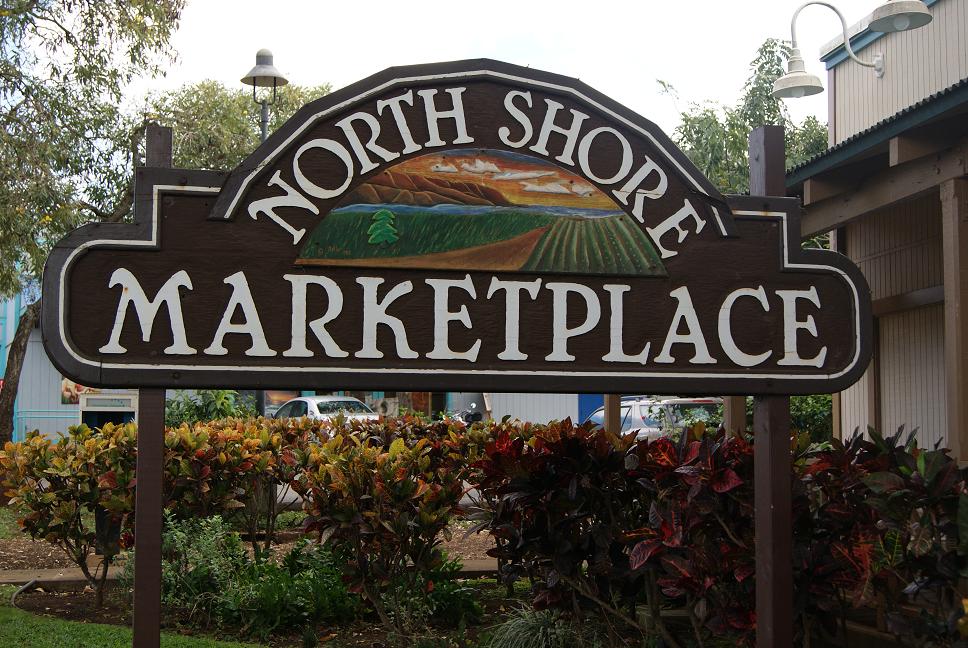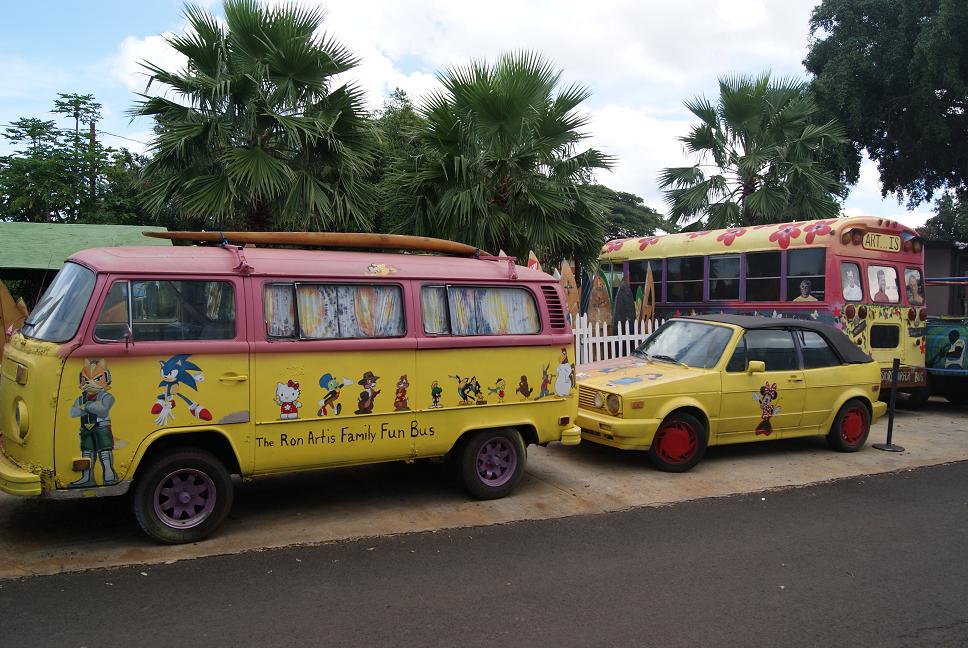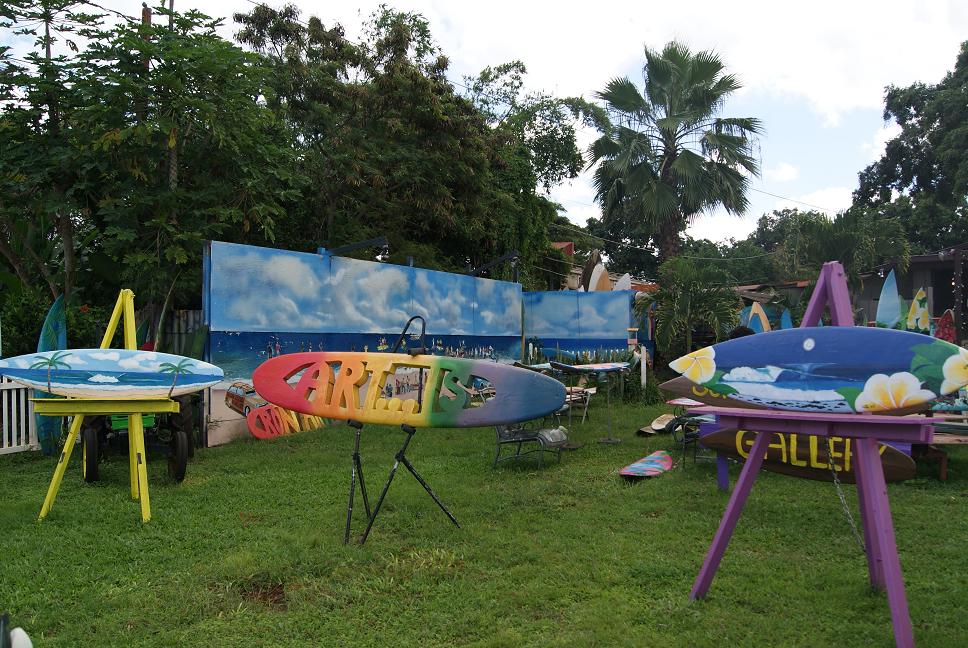 surfboard art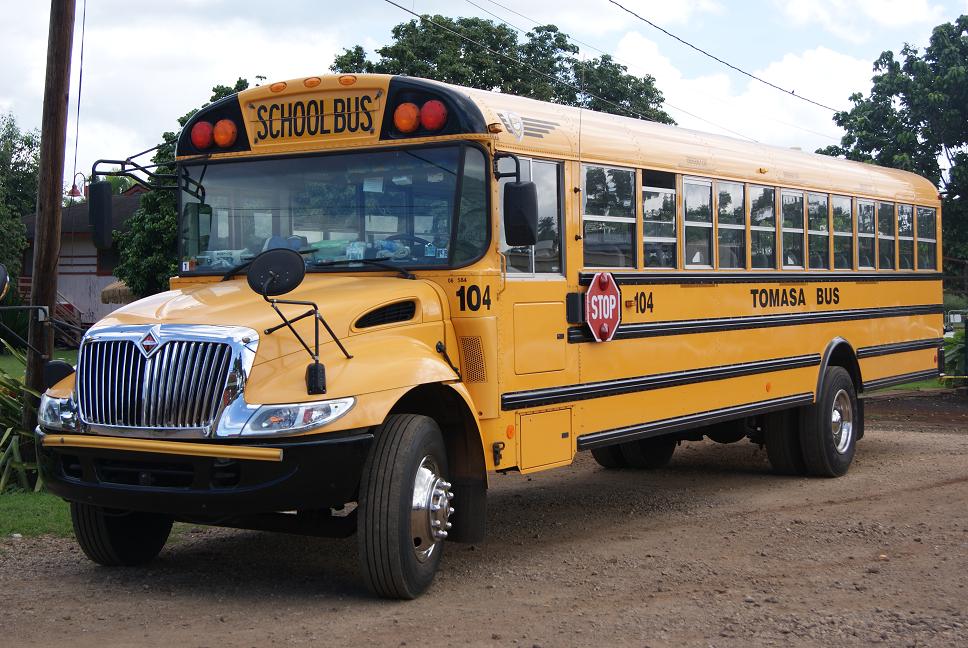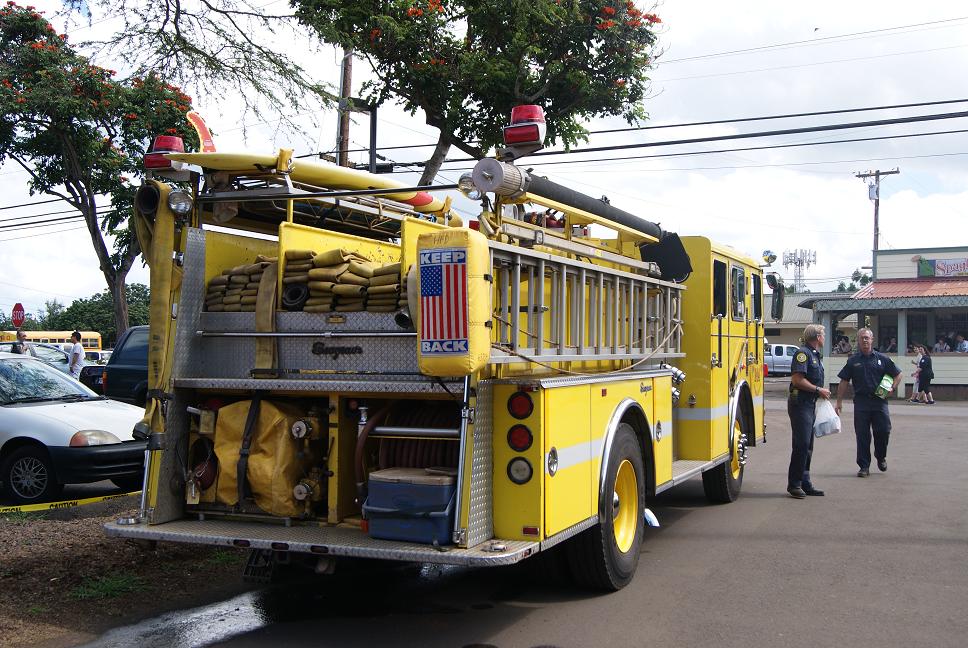 even the fire fighters got their surfboard ready
With my navigation system I also got this chip u can put in and you can do either a south shore tour or circle island tour and it leads you to all the points of interest and tells you about it. Pretty cool I thought, so I don't have to drive, stop and read in my Lonely Planet all the time. So the first stop on my first day was the Diamond Head crater only 5 minutes from Waikiki away.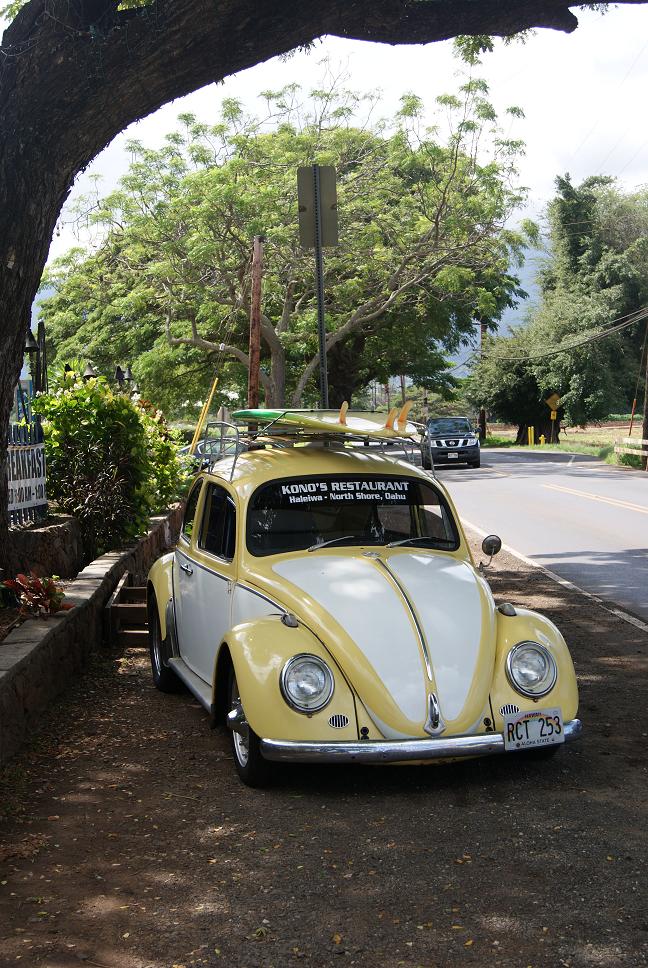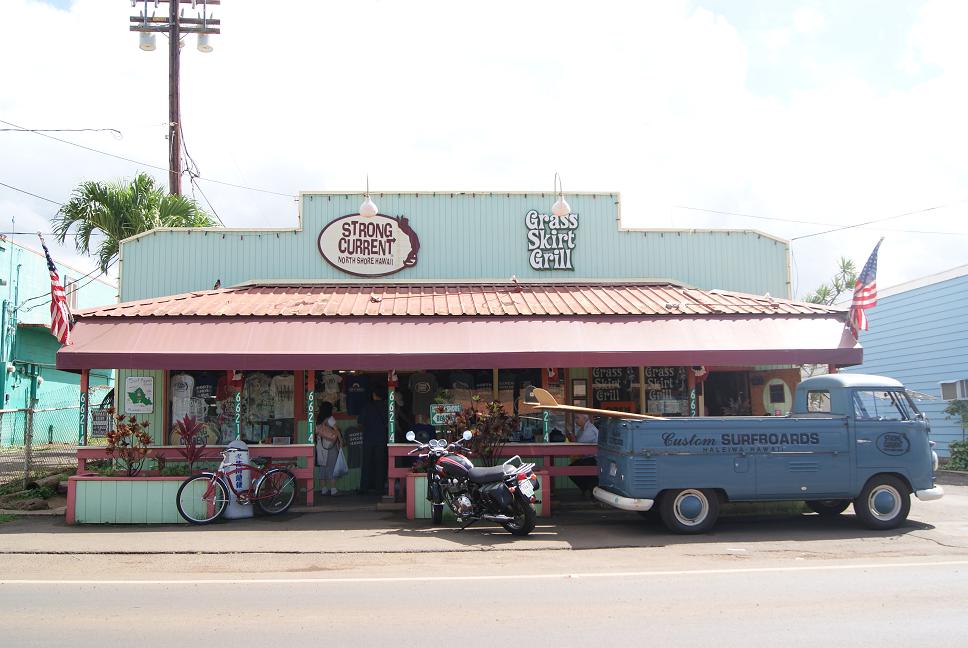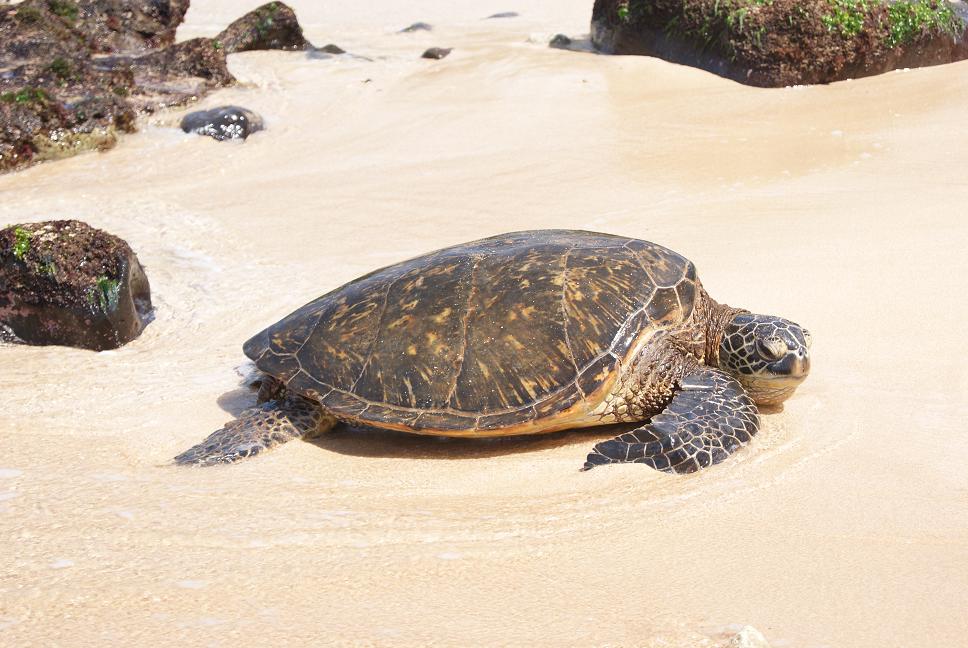 turtle beach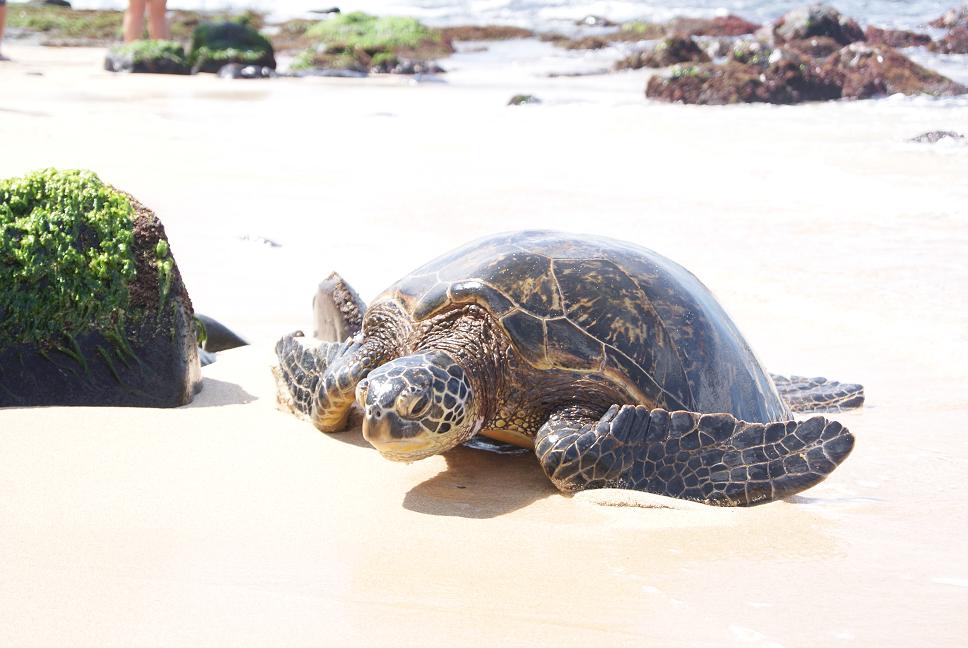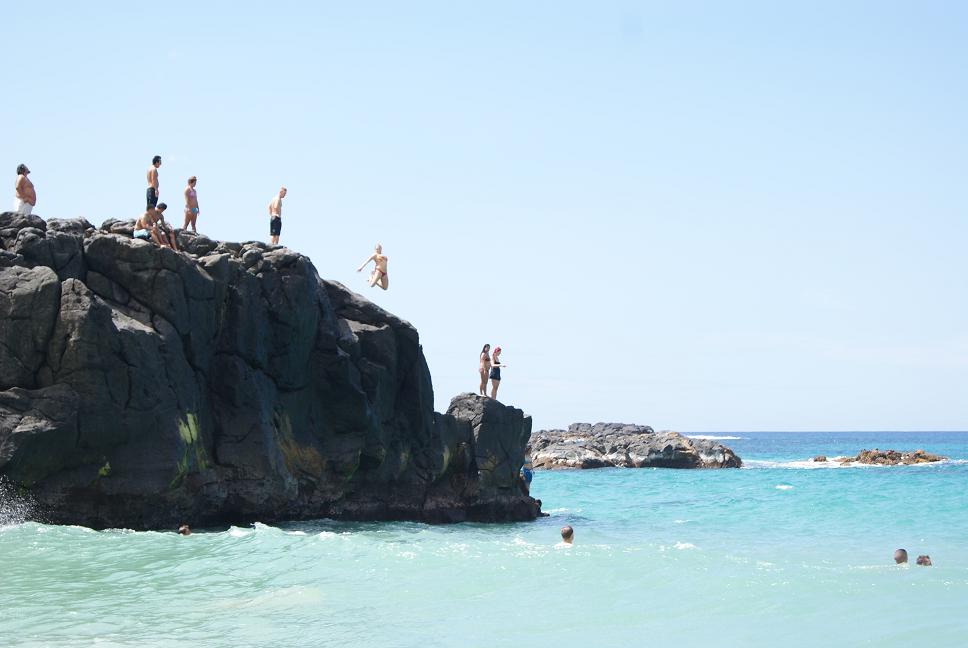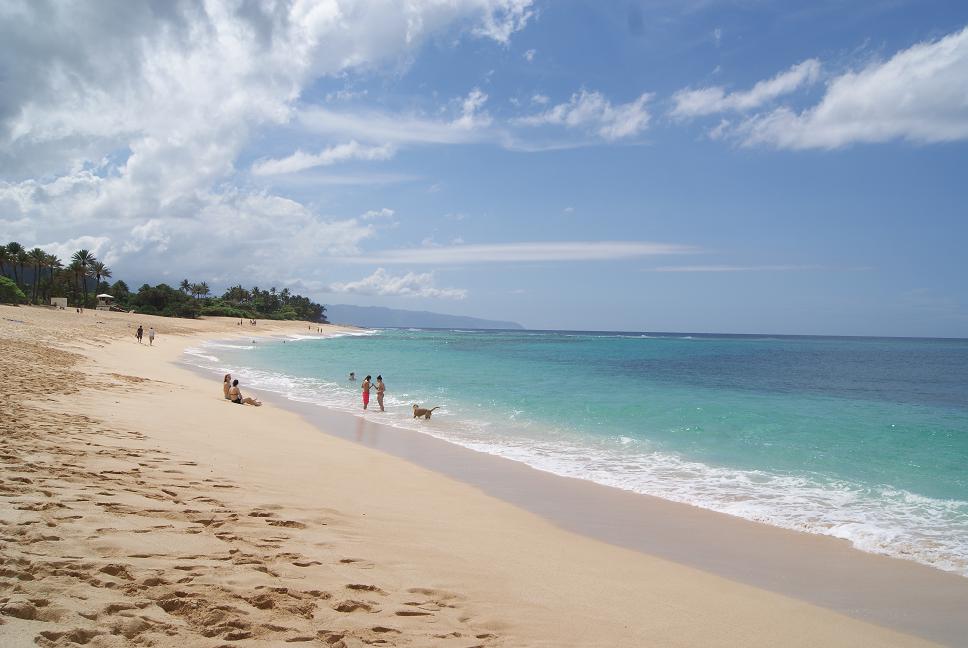 sunset beach, the place to surf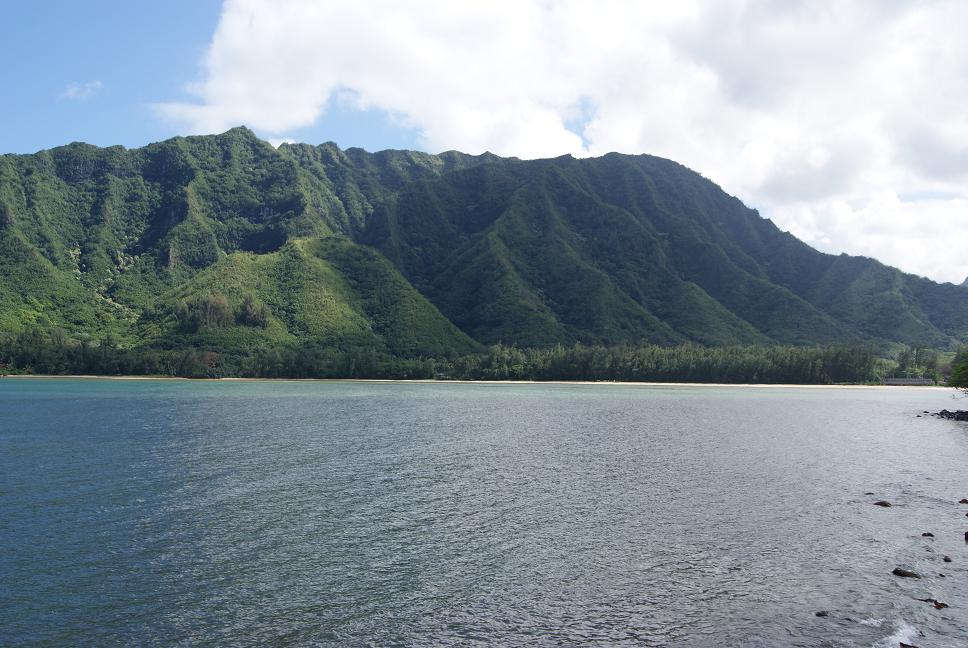 lost? They filmed most scenes of the series at northshore Oahu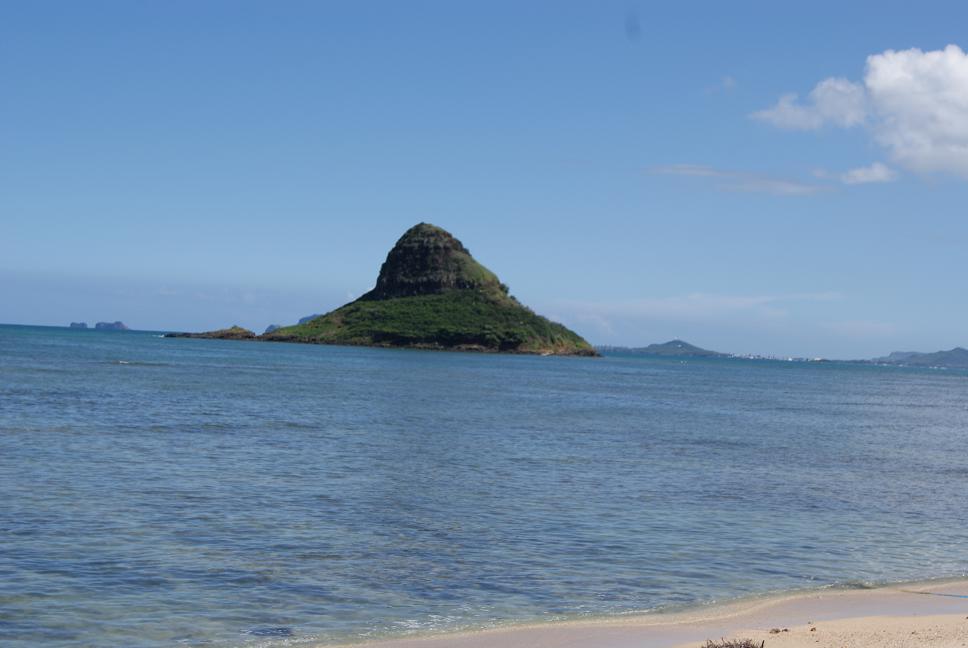 Chinamans hat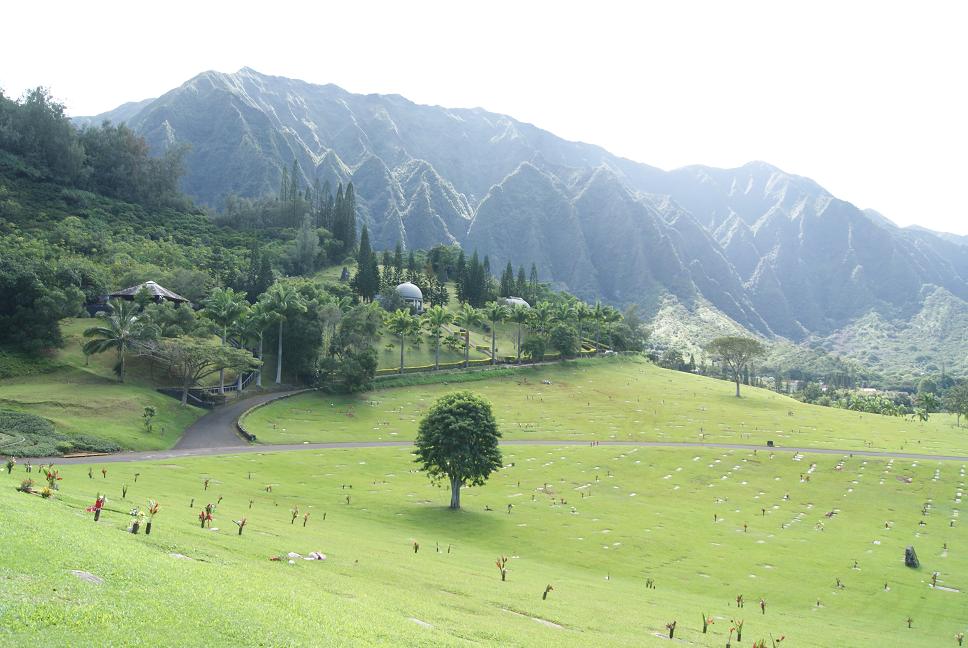 the valley of the temples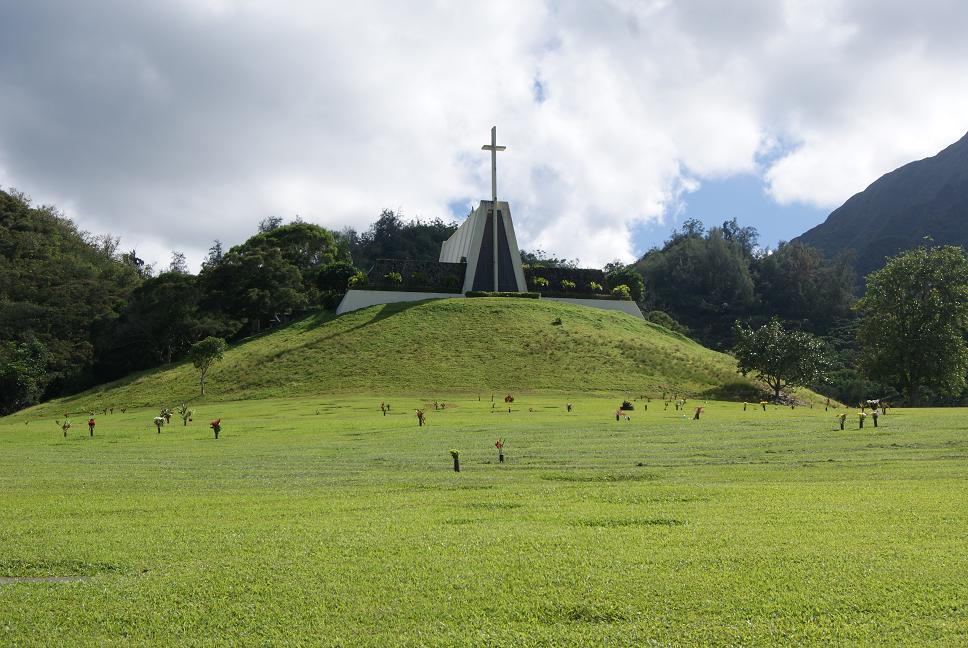 Suddenly I was in a rush because there was so much to see and I had to be back in Waikiki by four o'clock because I booked a Luau. A Luau is a must do when you are in Hawaii. They roast a pig and you have a big buffet and a polynesian dance and fire show. I booked mine at Germaines Luau which is one of the cheaper ones on the west coast. I was a bit annoyed because my bus was full of redneck Americans and the ride took 1.5 hours because it was rush hour and all they did was talk bullshit.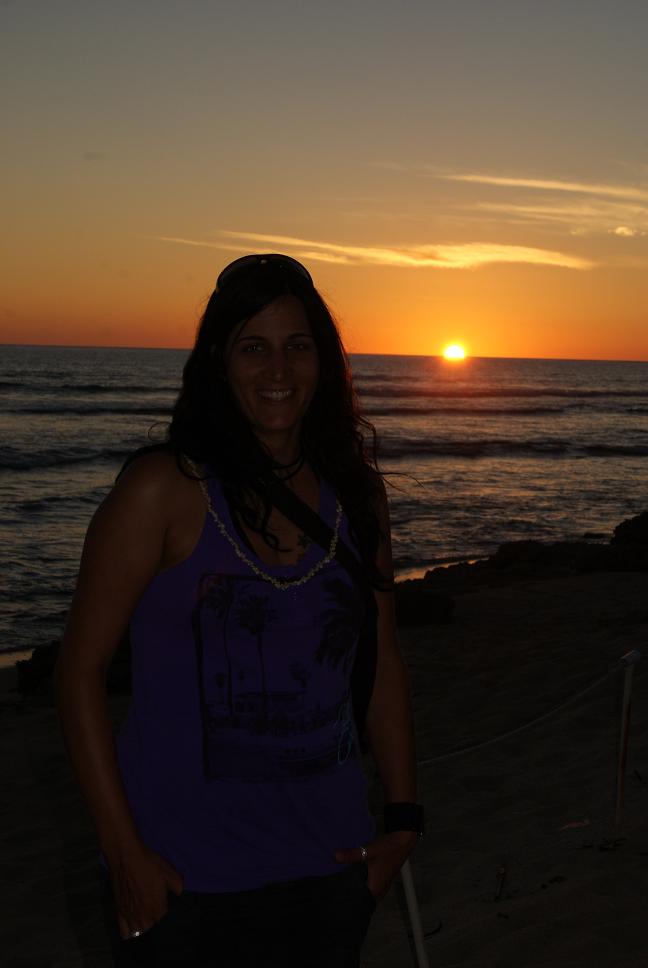 sunset at the west coast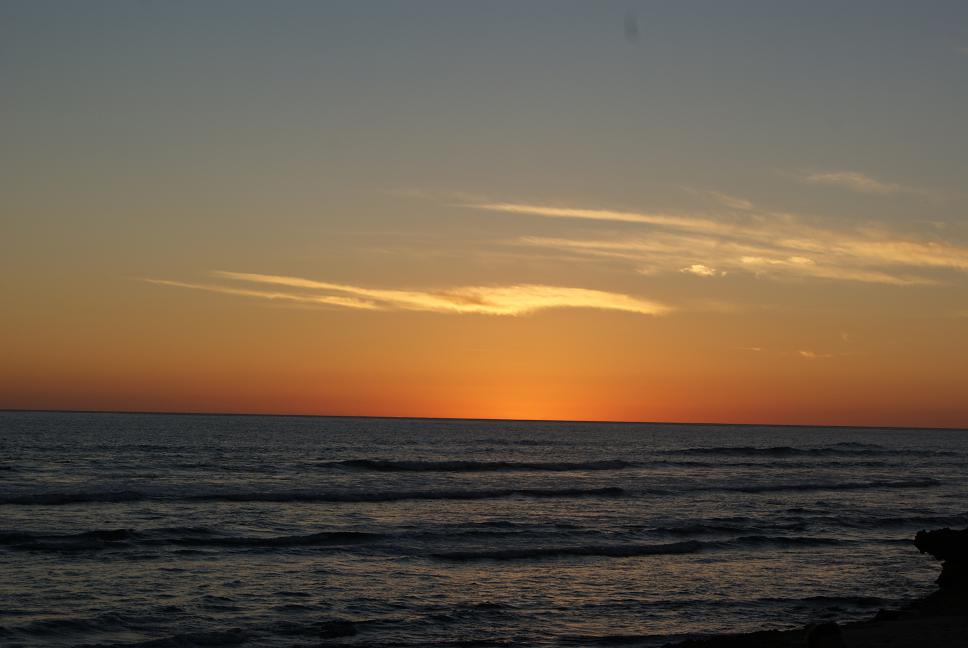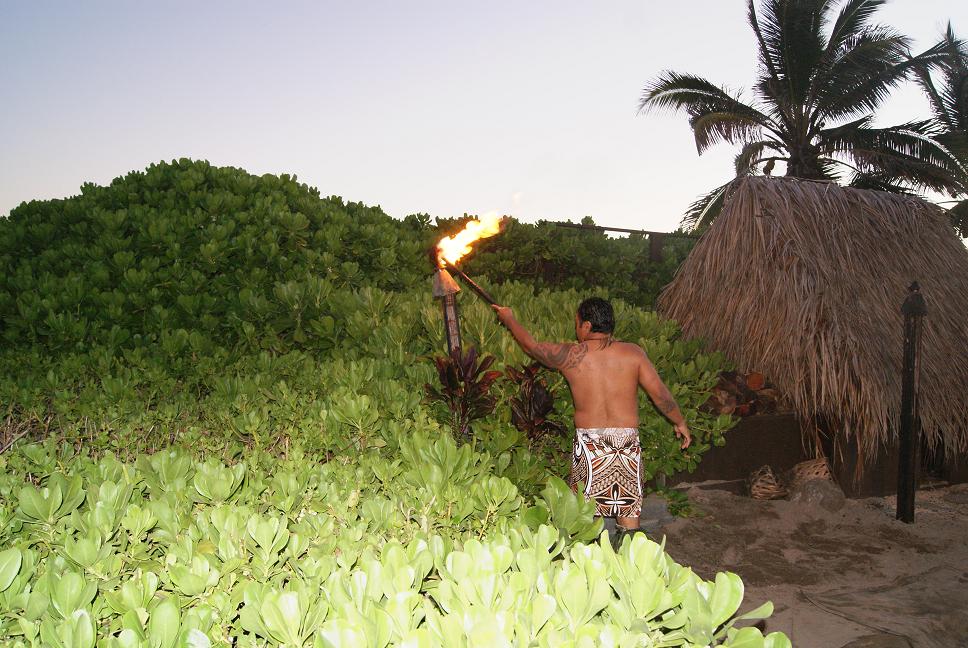 the pig is ready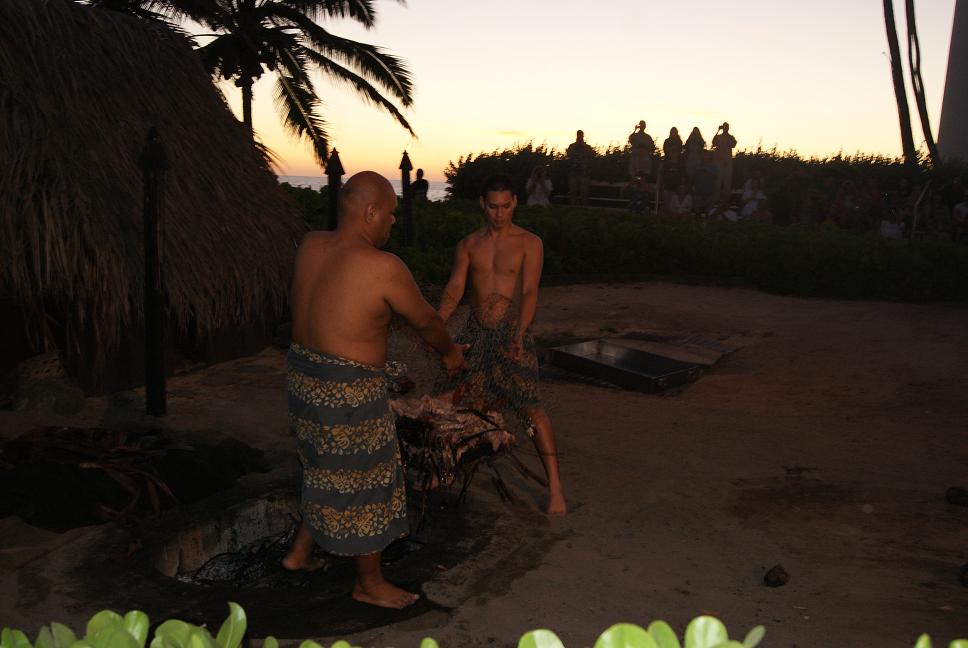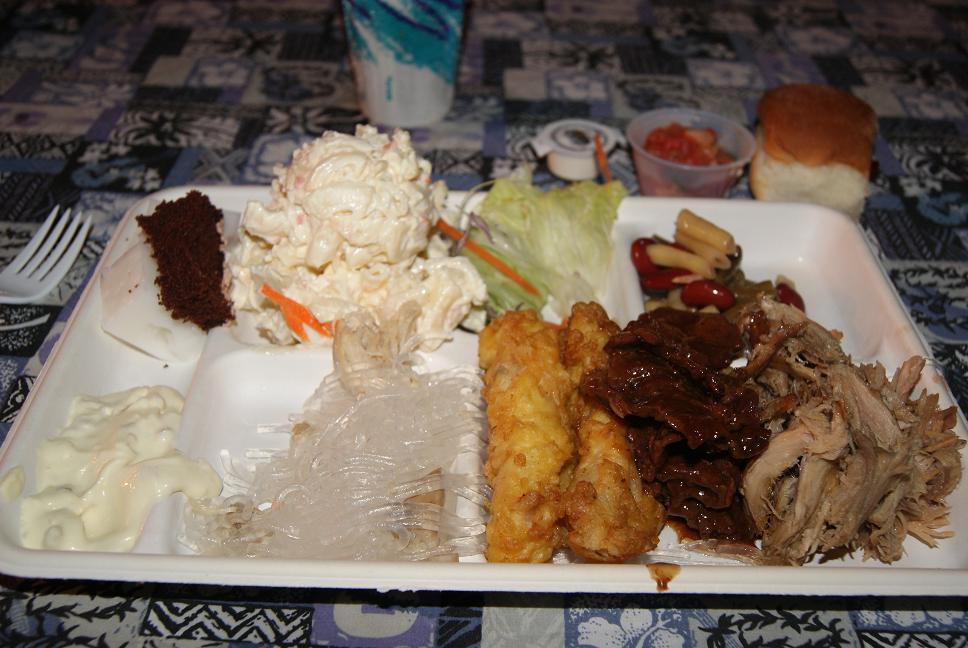 buffet dinner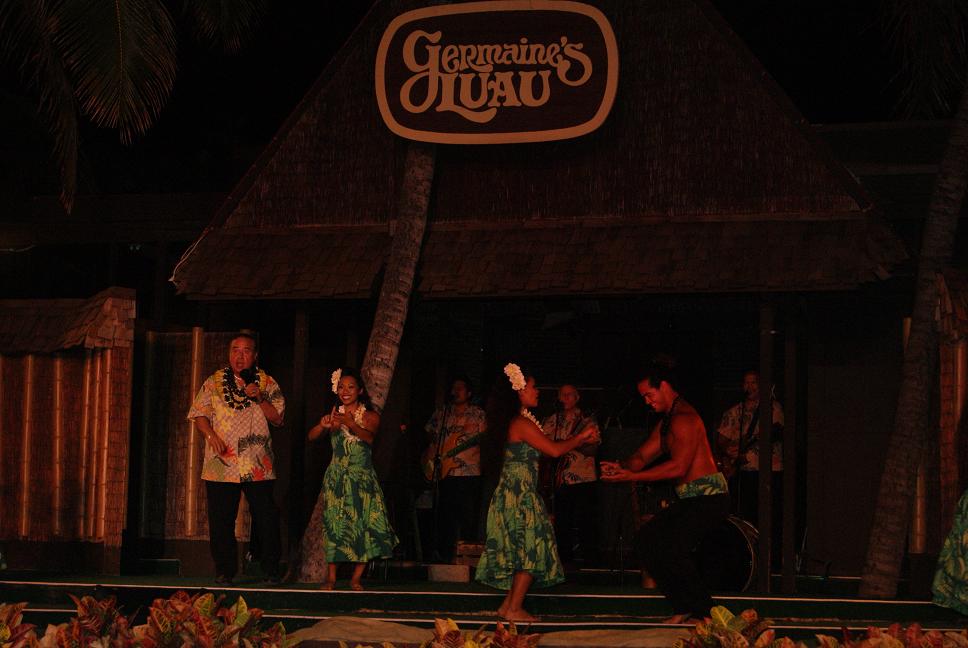 Germaines Luau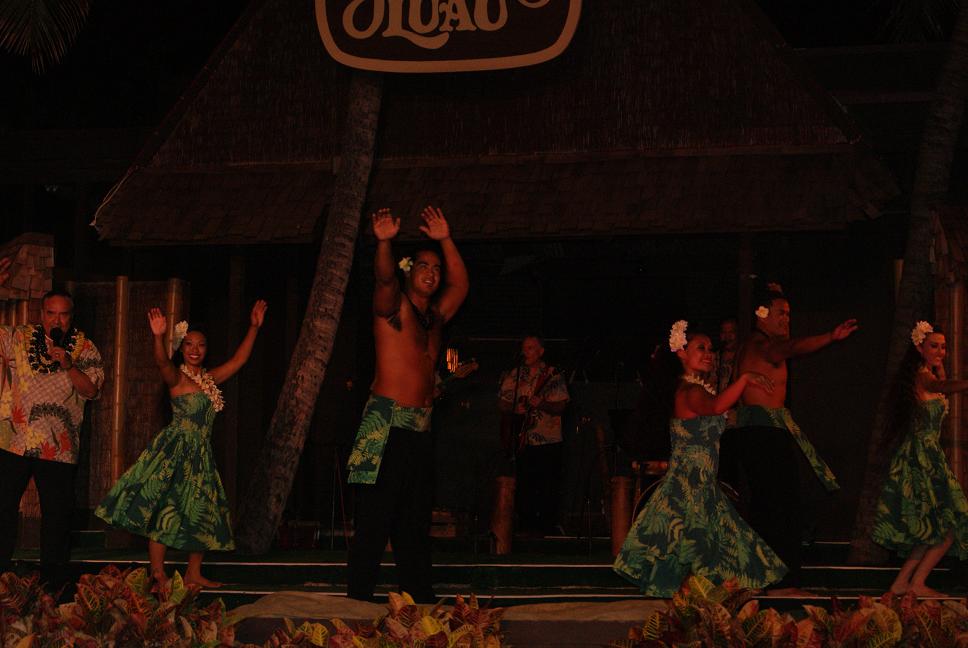 Polynesian dance show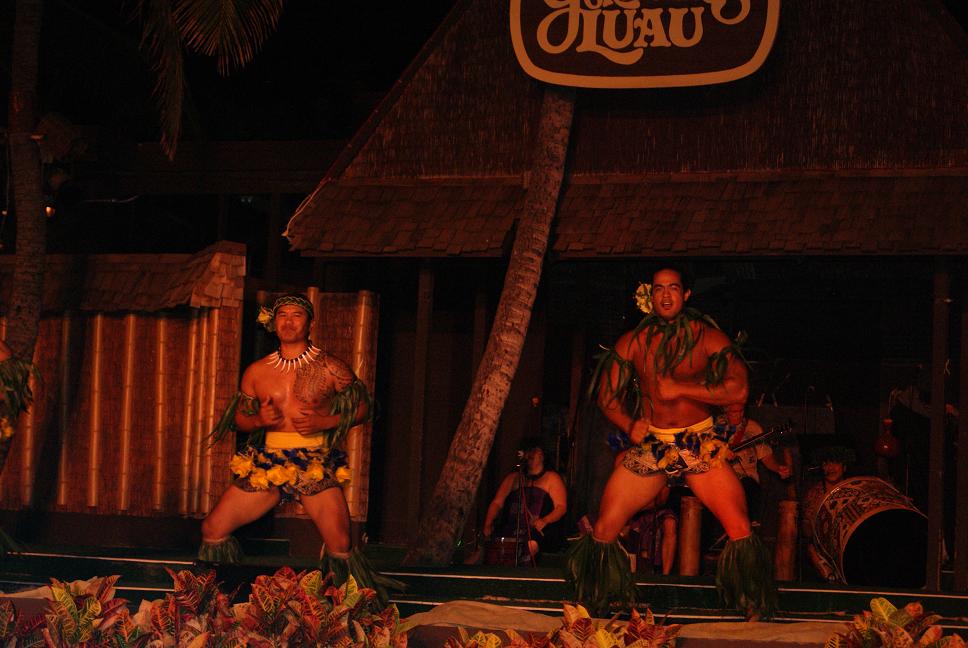 we were on the same flight from Sydney to Honolulu
When we arrived we had to get our picture taken, off course they wanna make money with everything. But you pay 56 dollars and the transfer is included, all you can eat buffet, softdrinks and 3 cocktails and the Polynesian dance and fire show. So when I walked around to find a table with decent people I bumped into a couple that was on my flight from Sydney to Honolulu. They just got married and were on their honeymoon. So we started drinking so we could stand those other weird people lool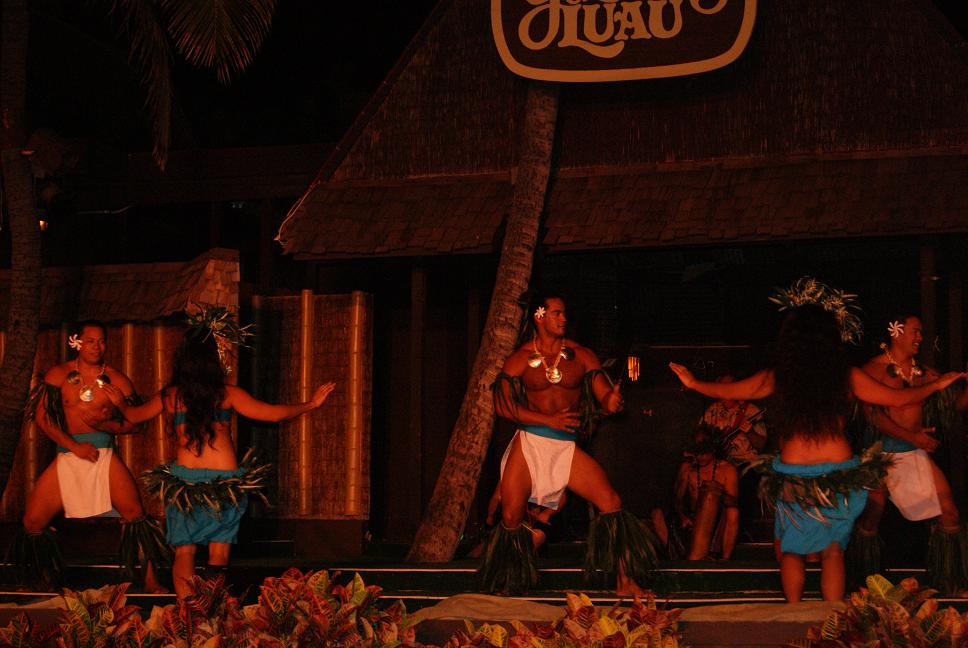 lei, a must have in Hawaii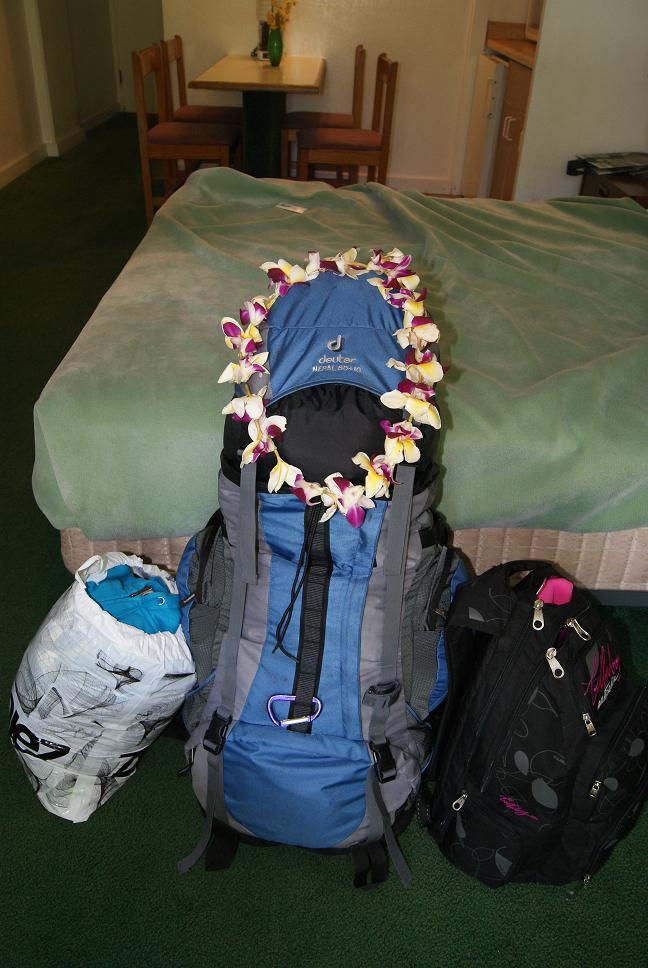 bye bye Oahu
After three days it was time to say goodbye to Oahu cause I was flying to Maui. Maui!! the place to be, I was so excited. So I returned my car at the airport and wanted to check in for my flight. Turns out I booked my ticket in the wrong month, January instead of February. So I had to pay 60 bucks to change it and couldn't go on the 1 o'clock flight because it was full.
I got on the 2 p.m. flight and just before they close the door a security guy came into the plane and calls out my name and two other names! Please come with me. He didn't explain why he pulled us off the plane, I felt like a criminal and people were looking at us like we were drug smugglers. I asked him why and he wouldn't give me an answear. So back at the gate we had to wait ten minutes for some chick to tell us what the matter was. In the meantime the flight left without us. I was so pissed off!
So the chick tells us that the airplane was overweight so they pulled out the 3 passengers that had checked in last. I am not the skinniest person but there were people on the plane that were twice the size of uf! That is so American, I just couldn't believe it. And then one of the guys got to go on the next flight because he worked for an airline. So I got really mad because I was just waisting a full day of my trip and I had a rental car booked in Maui for 2 o'clock.
I had to wait for 4 hours until they put me on a flight! And all I got was a 15 dollar meal voucher (how ironic!). So I had a lot of time to study the people at the airport. In Hawaii there are about 80% American tourists and most of them never travel, so they save up money and come to Hawaii once a year or once in two years. It's like Mallorca, for the Germans, Hawaii for the Americans. So I counted the people that were wearing New Balance running shoes with white socks. 76 in 3 hours lol

Maui
When I finally arrived in Maui it didn't take long to change my mood. I went to the Dollar rental car company and picked up my car. I got a Dodge Caliber again yes:-) and when I turned on the radio Maui Country Music Station was playing. So I was driving in my black Dodge listening to country music to Lahaina.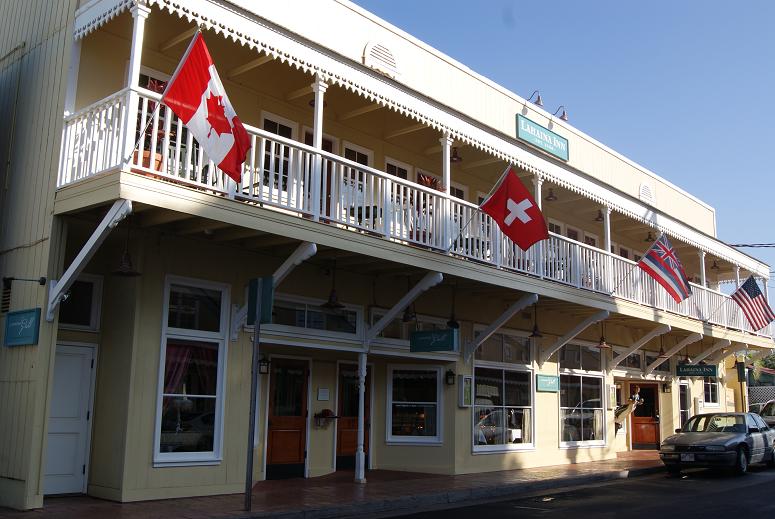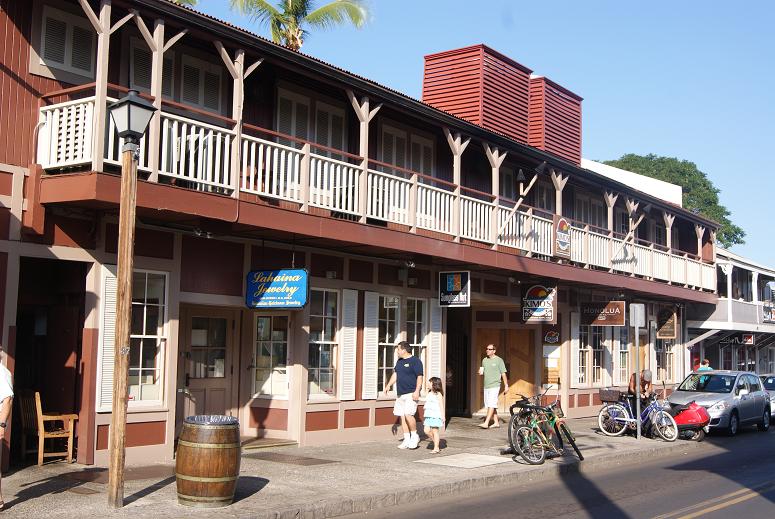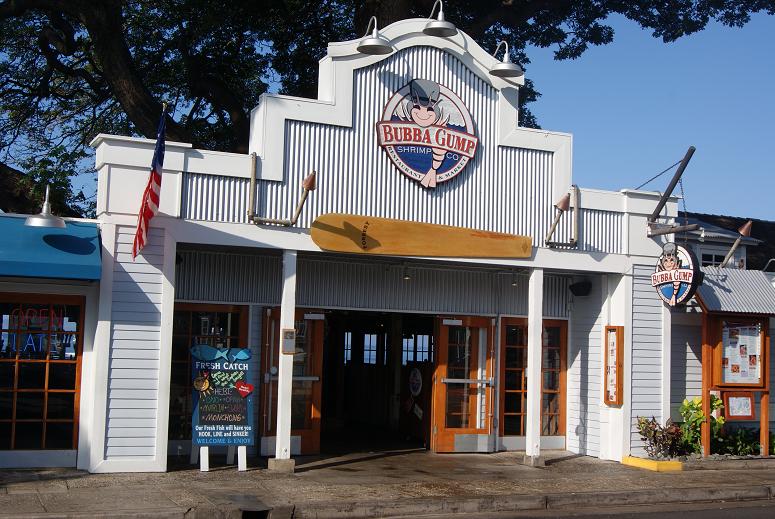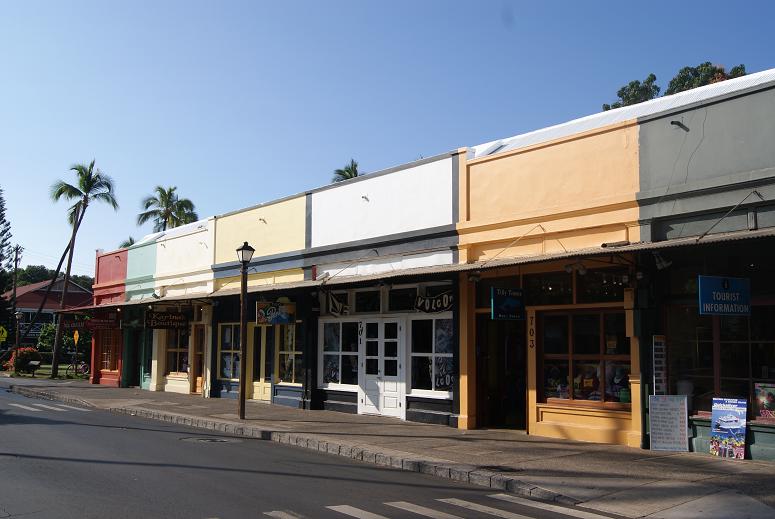 Lahaina is a very cool town, I loved it from the moment I got there. I checked into Lahaina's Last Resort, a hostel. Hotels in Maui are very expensive so that's all I could afford. I had my own room though. Unfortunately I had bedbugs in my room so they had to cook to room for 4 hours to kill all of them suckers!
The two guys from the hostel Michael and Greg were very laid back and funny, we got along great. They told me that there was an invasion of Swiss people, they have never had as many Swiss guests before. Just when he said that two Swiss walked in. Eveline and her friend Andi. They we're on a short holiday in Maui because they are going to school in Honolulu. So we talked and had dinner together. The worst Italian food I have ever had I must say!
There was also a Swiss Cafe in Lahaina, you get really yummi breakfast and they have internet as well.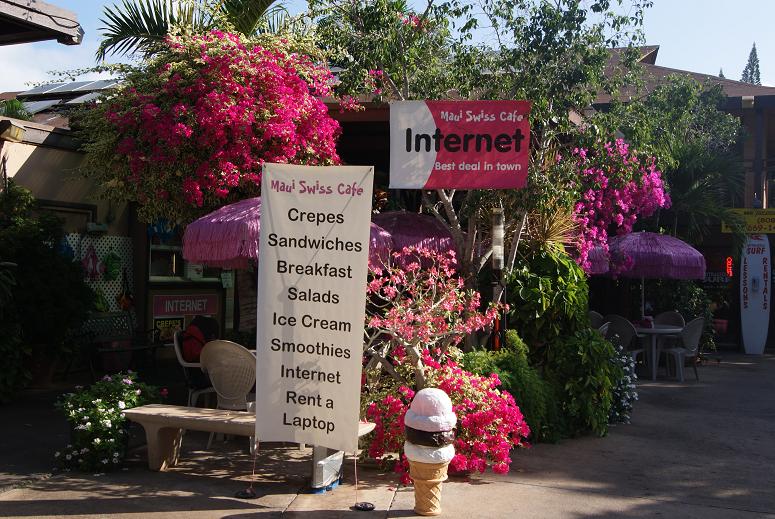 Swiss Cafe in Lahaina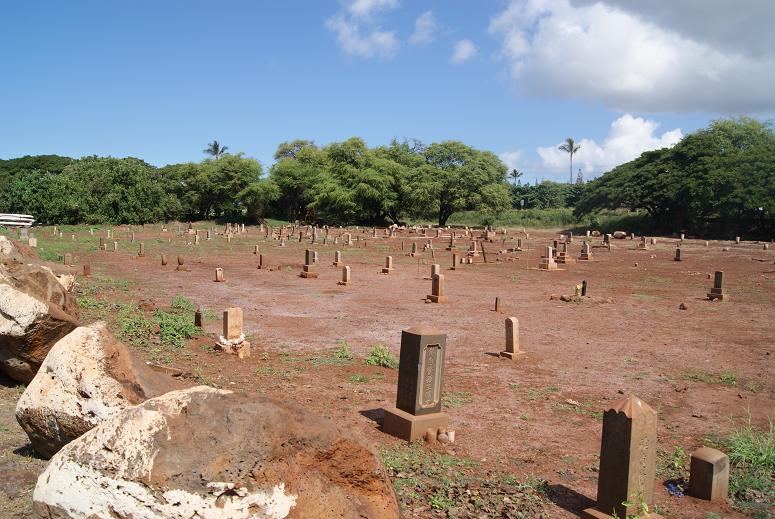 cemetery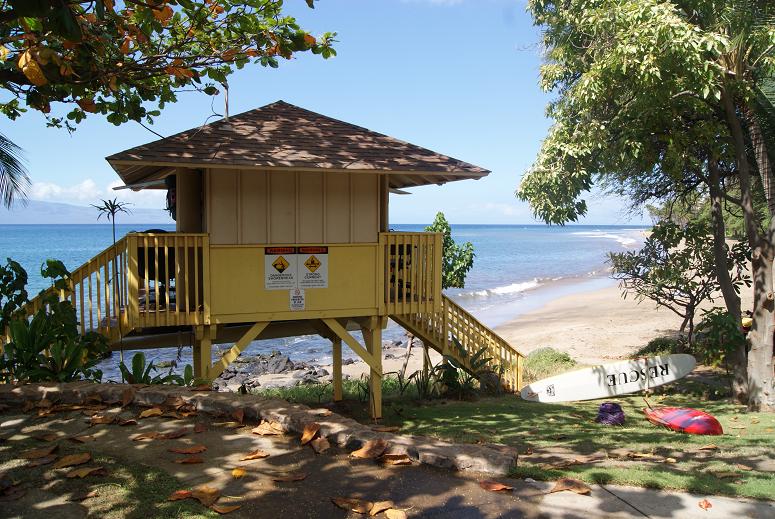 baywatch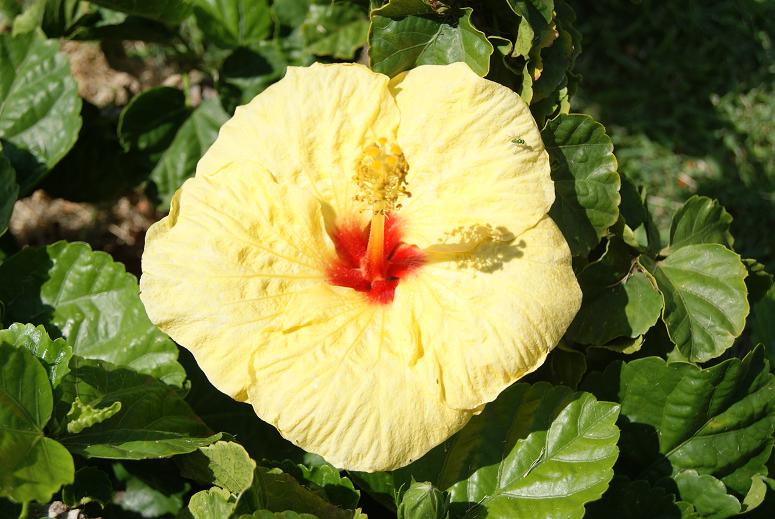 hibiscus my favorite
The next day I drove to Ka'anapali where all the five star hotels are Mariott, Hilton etc. and I drove up to the Mariott Maui and parked the car in front of the entrance where they have vallet parking. The guy asked me if I was a guest. I said no but I am visiting my friend Amber and she is expecting me, so can u please park my car. Off course m'am, that will be 6 dollars for the day.
So I walked into the hotel, checked everything out, walked to the pool, borrowed a towel and pretended to be a guest, I used all the facilities like pool and spa and enjoyed myself very much because I was thinking about how much those people were paying and I got it for free :-)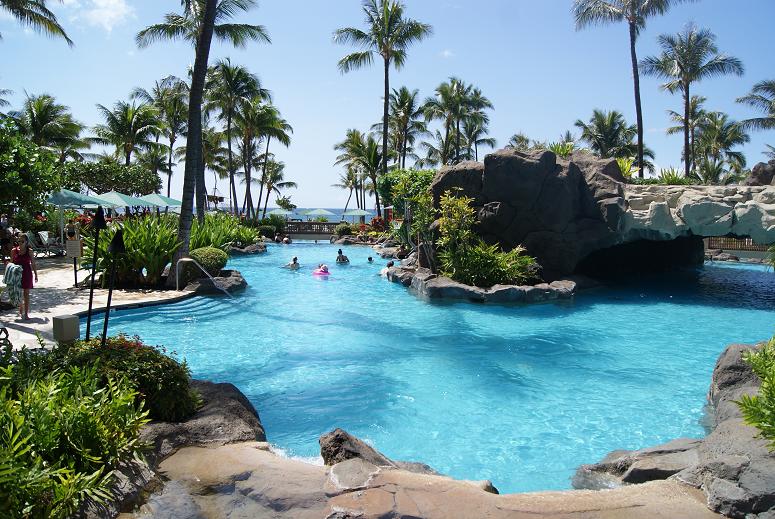 pretending to be a guest a the Mariott Maui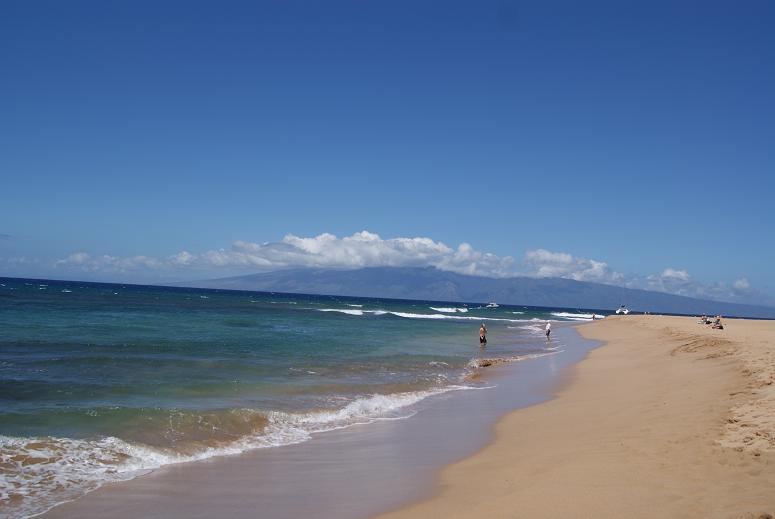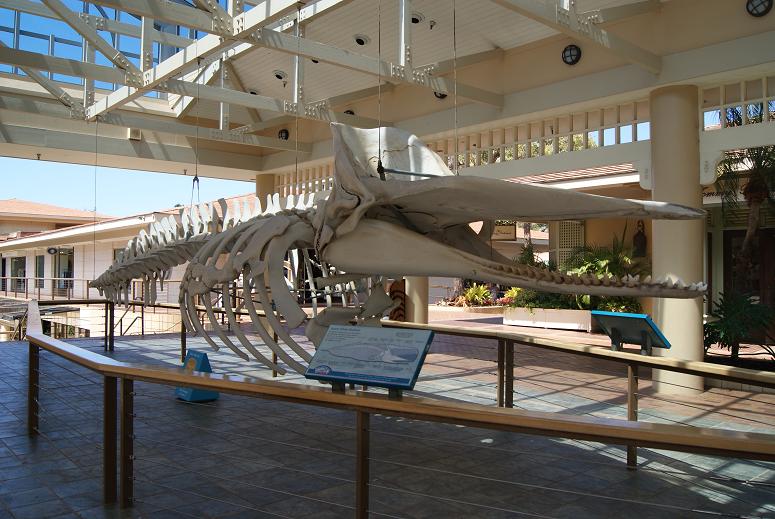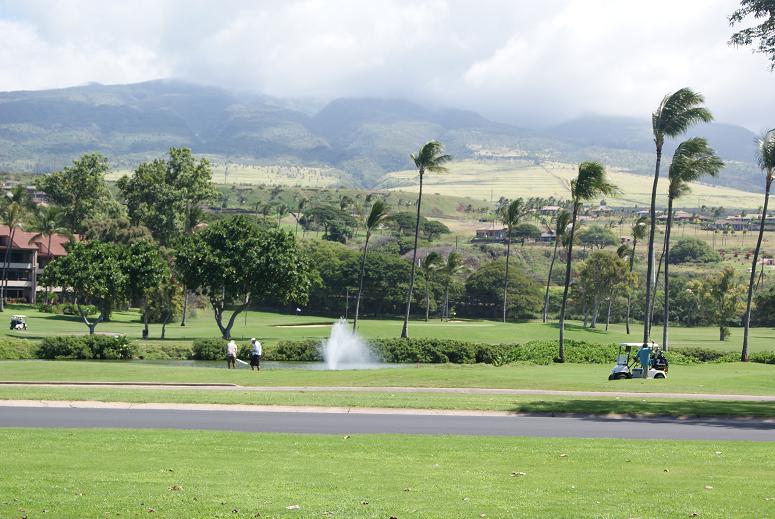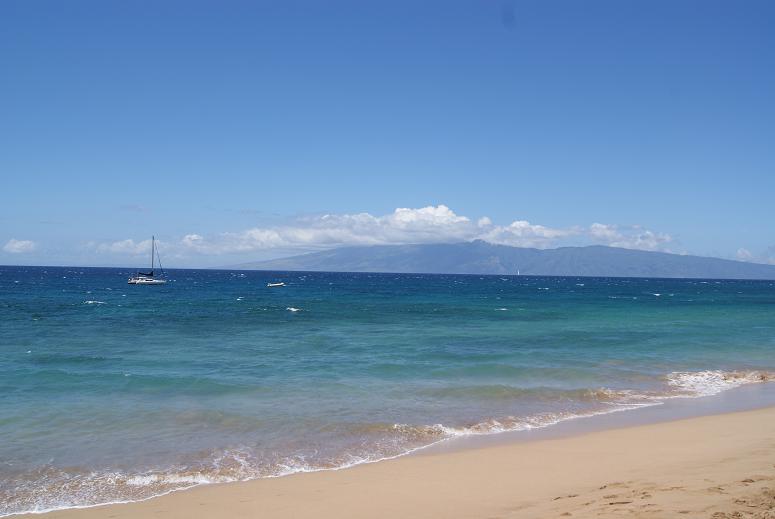 Ka'anapali Beach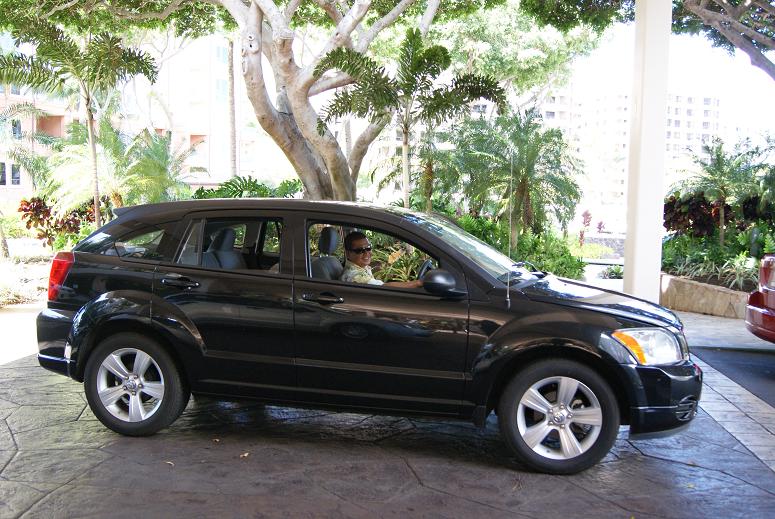 parking my car vallet like the rich and famous at the Mariott;-)
At 3 p.m. I drove back to Lahaina because I had booked a whale watching tour and I was looking forward to that. I went with Michael and another woman from the hostel. It was a small raft, only 15 people fit on it which was awesome because I am not a big fan of those huge boats.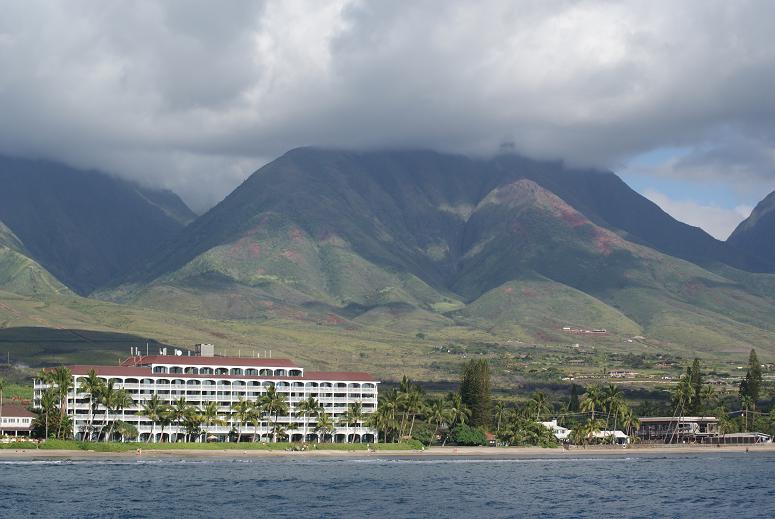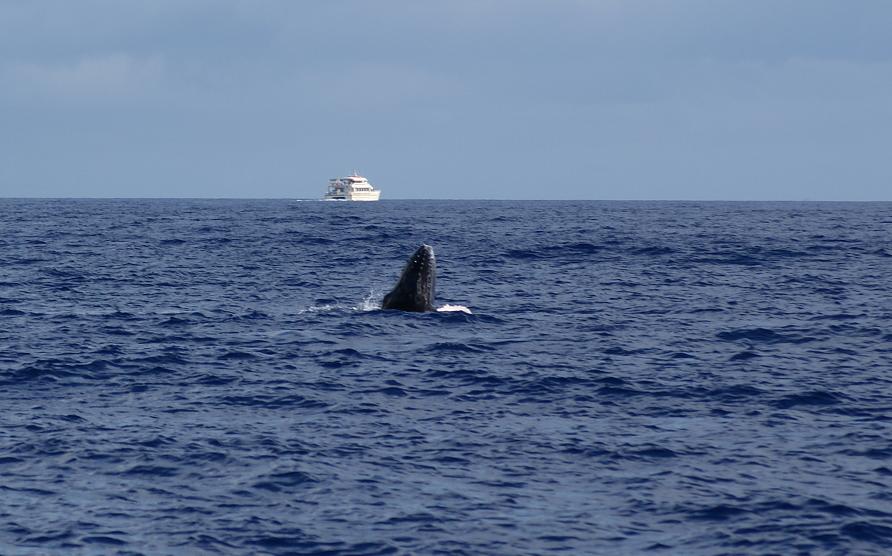 baby whale sticking it's head up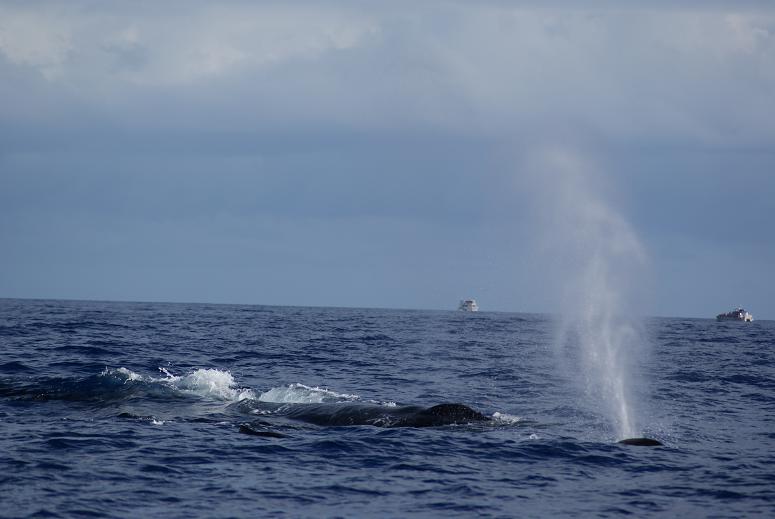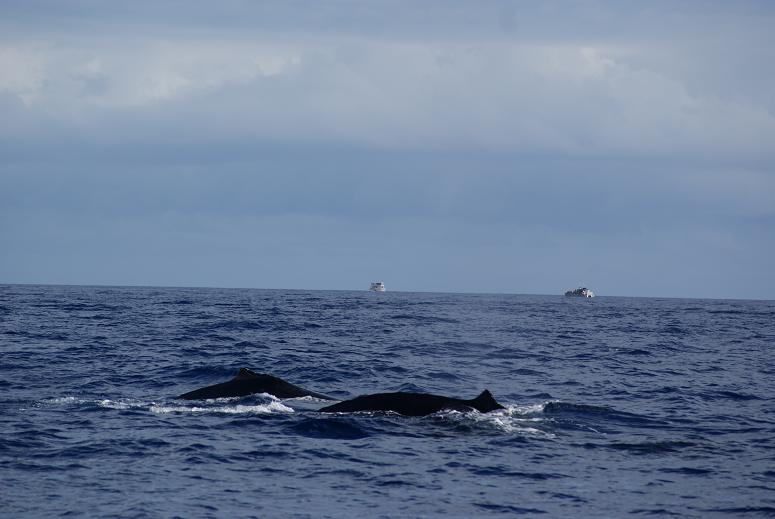 mother and her calf
It was so awesome only after like ten minutes we saw the first whale...then more and more and a mother with her calf and it was so impressive to see these huge whales so close up.
My camera broke during the earthquake in Christchurch, the flash doesn't work anymore and I can only take one picture at a time, which sucks because if a whale breaches out you have to be really quick if you wanna take a shot.
When the first whale did a breach I was like in shock I couldn't take a picture, it was one of the coolest things I have ever seen. So when the second whale did it I got to take one shot...and I got it!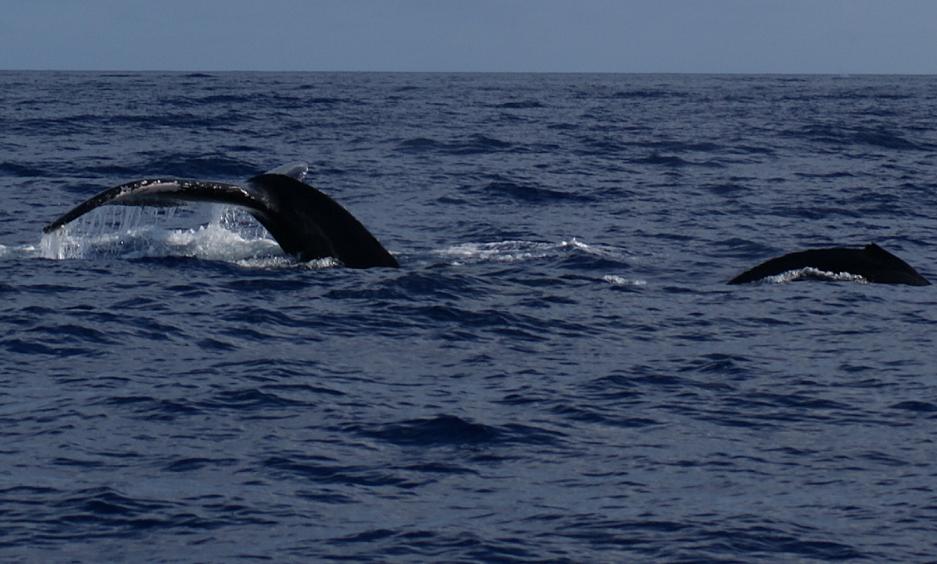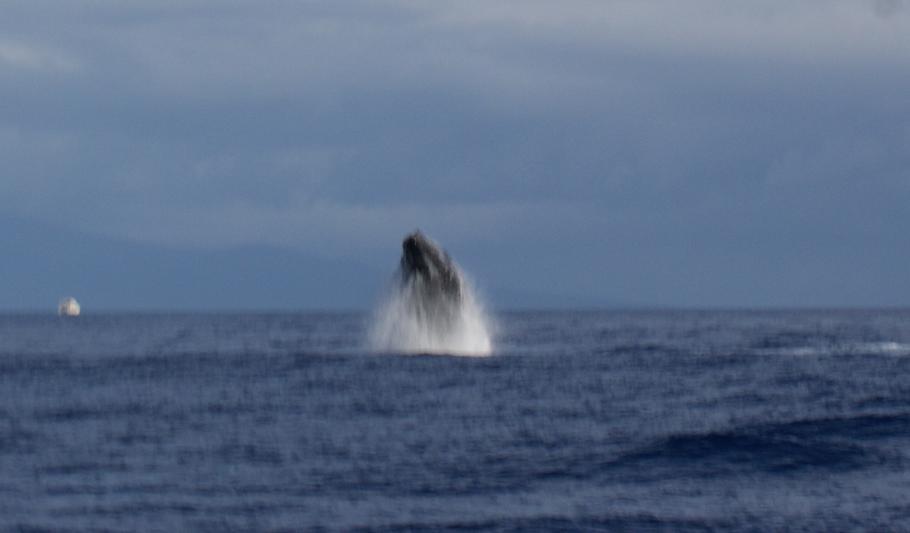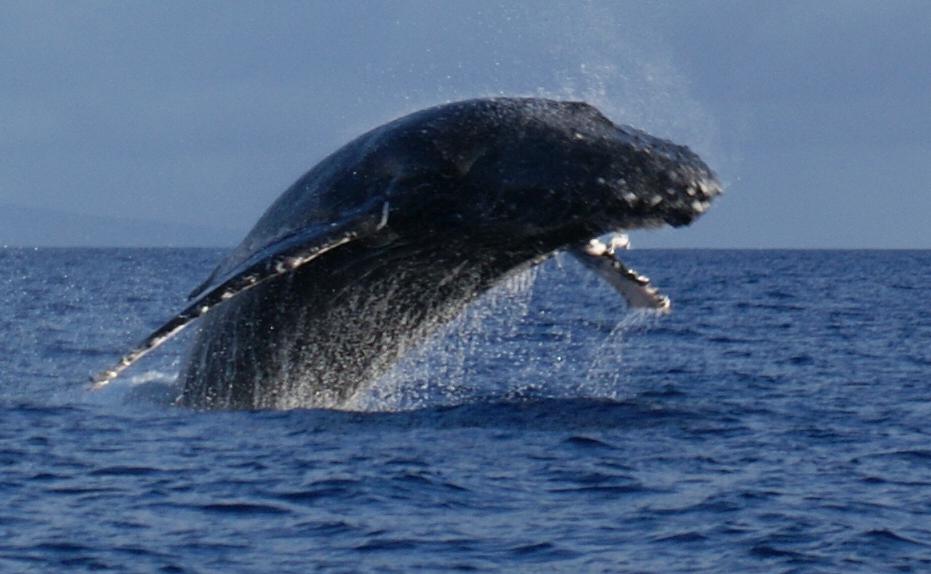 breach, I was so lucky to get that shot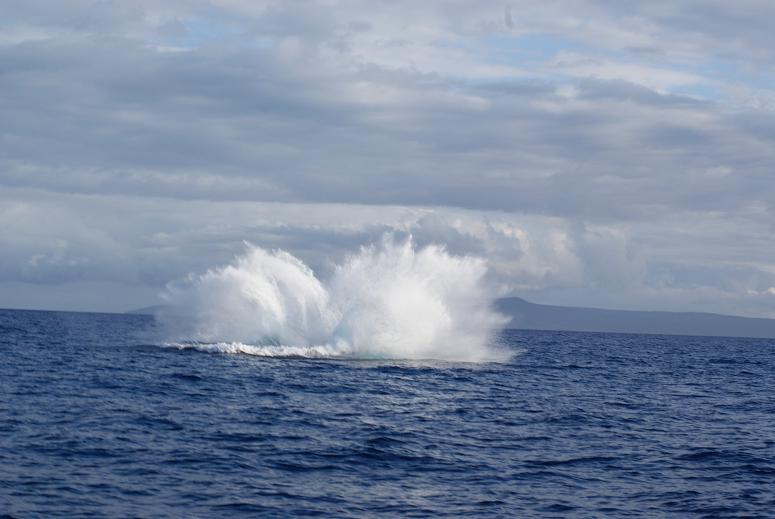 big whale big splash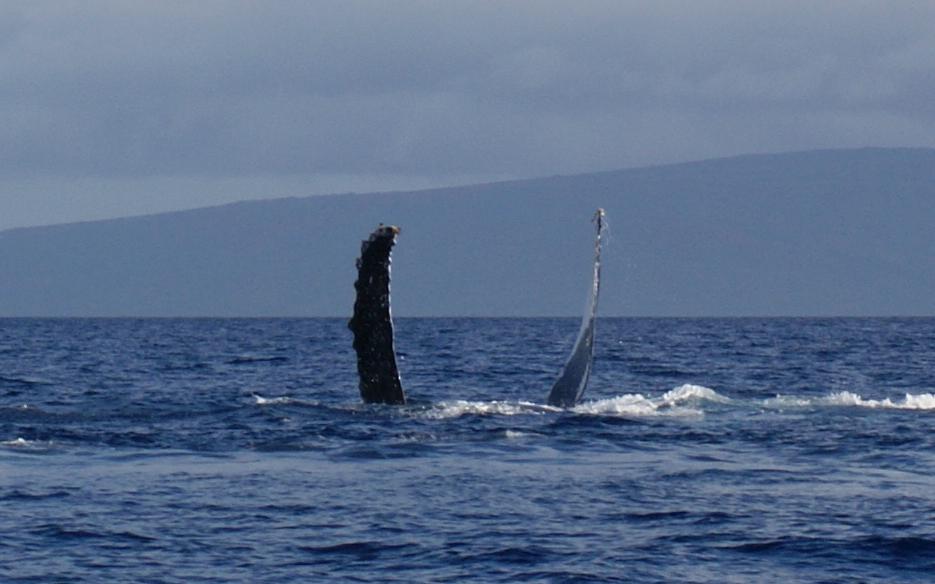 pec slap
I did whale watching before in Kaikoura, NZ but first of all I paid 140 bucks and we didn't go as close as in Maui and none of those whales did a breach or a pec slap. So this experience was the best. I wanted to go again!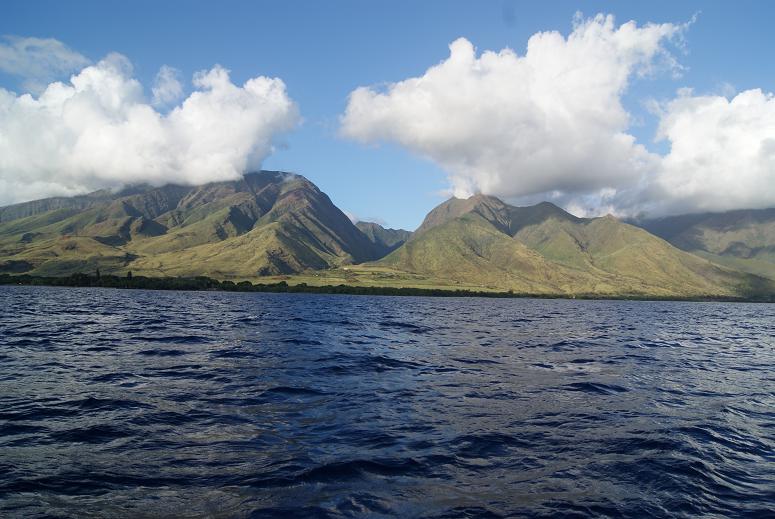 Maui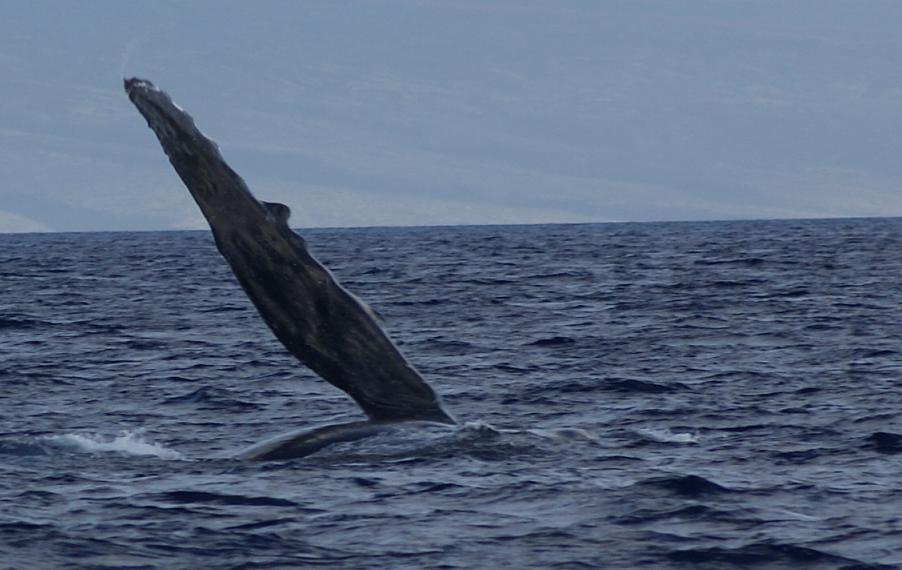 pec slap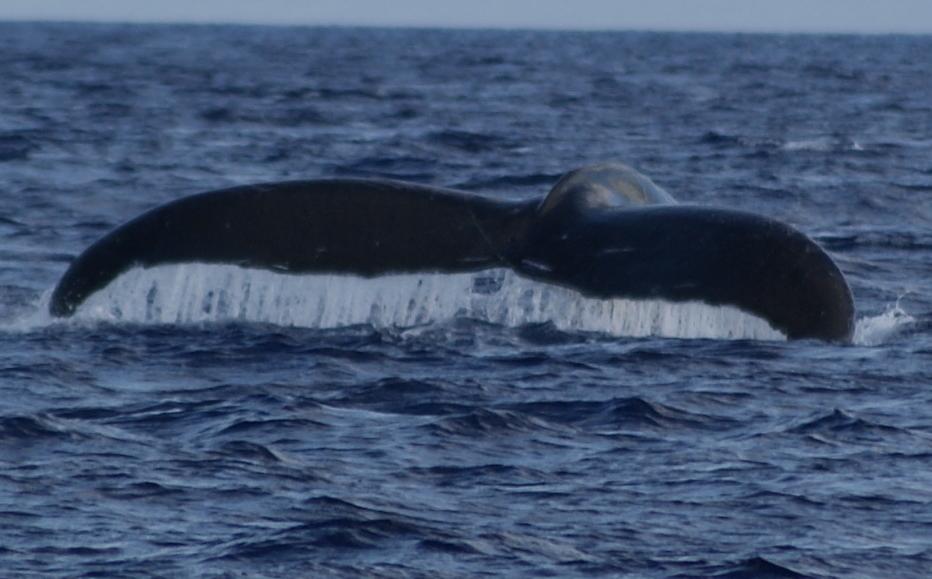 diving back down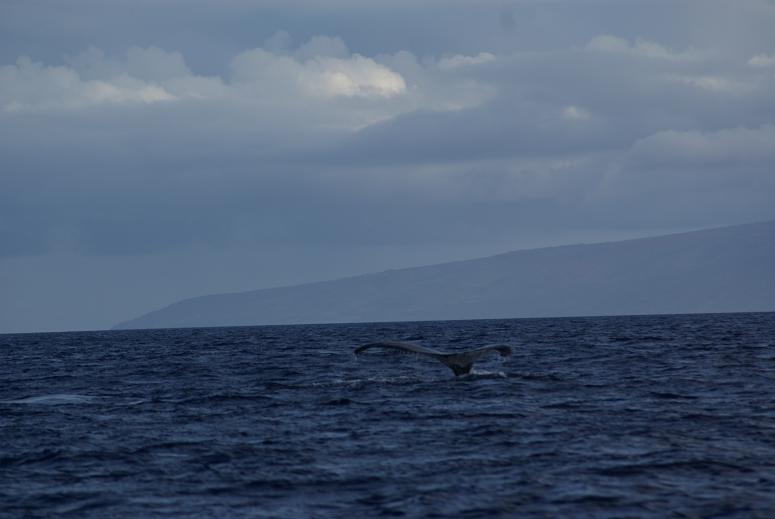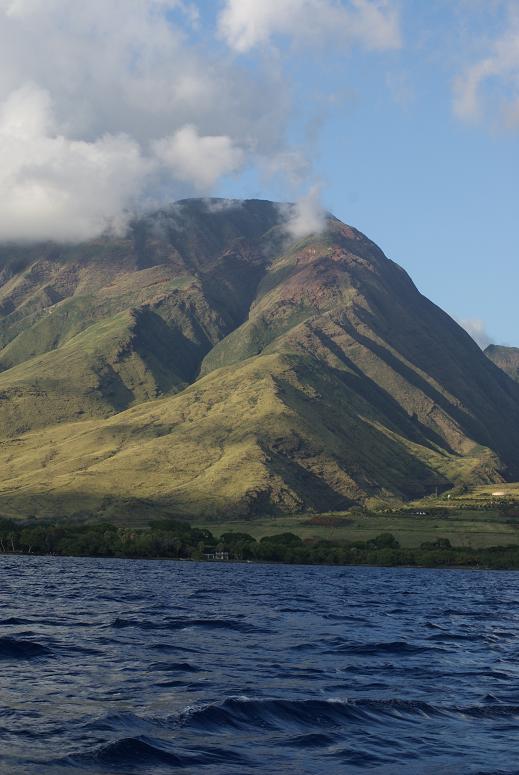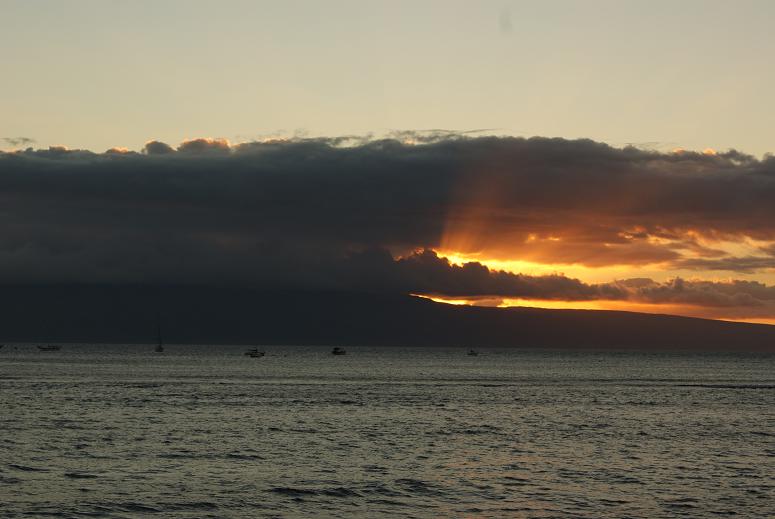 sunrise in Lahaina
That night I really wanted to have Mexican for dinner so I went to Tres Amigos in Lahaina with Greg, the other owner of the hostel. It was delicious, man I love fajitas.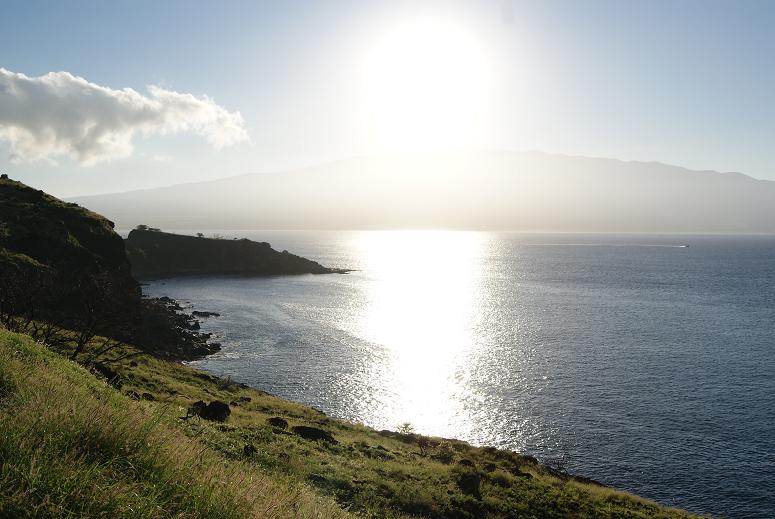 The next day I got up really early because I wanted to drive to road to Hana, a must do when you are in Maui. I drove to Paia, a small hippy community an hour away from Lahaina and had breakfast there. And then I was on the road to Hana. It is a 35 mile beautiful drive and you can stop lots of places like waterfalls and it takes you all day because the road has 282 curves and about 50 one way bridges and people drive so slow because most American's are not used to driving curves.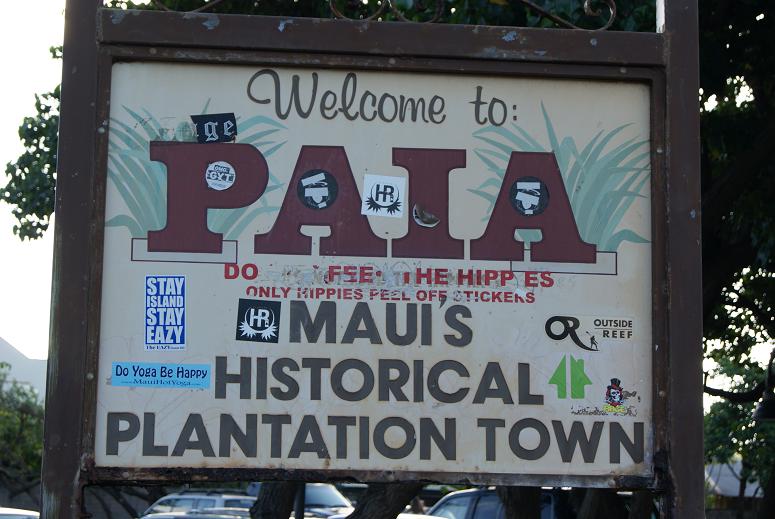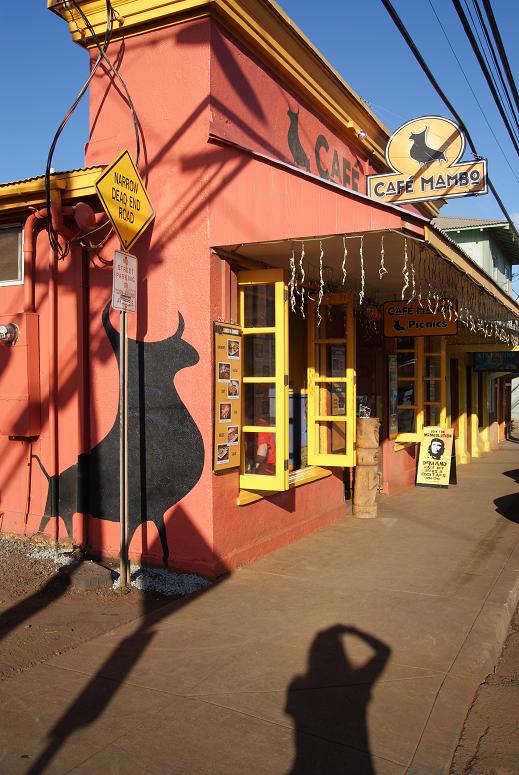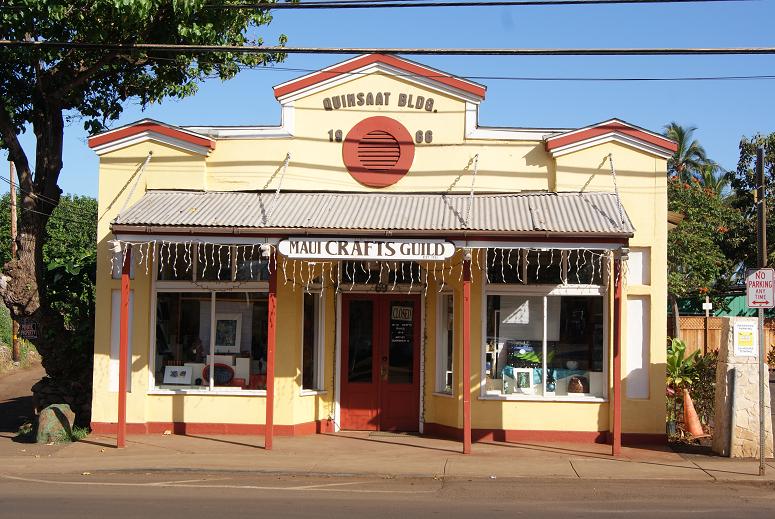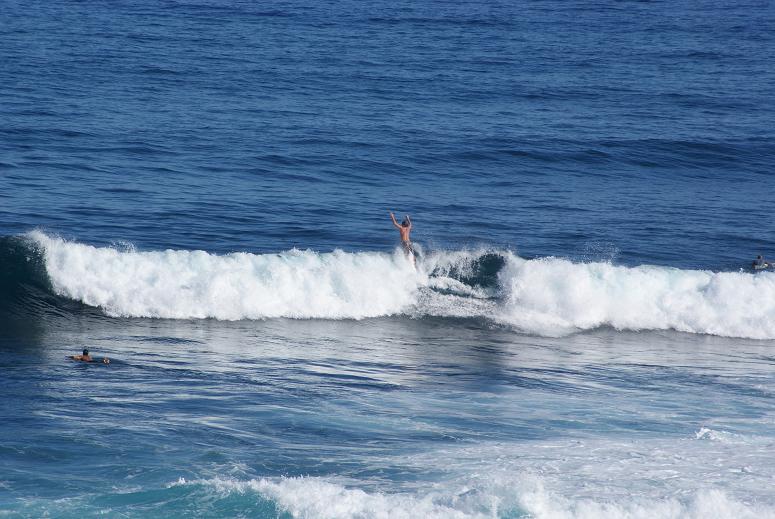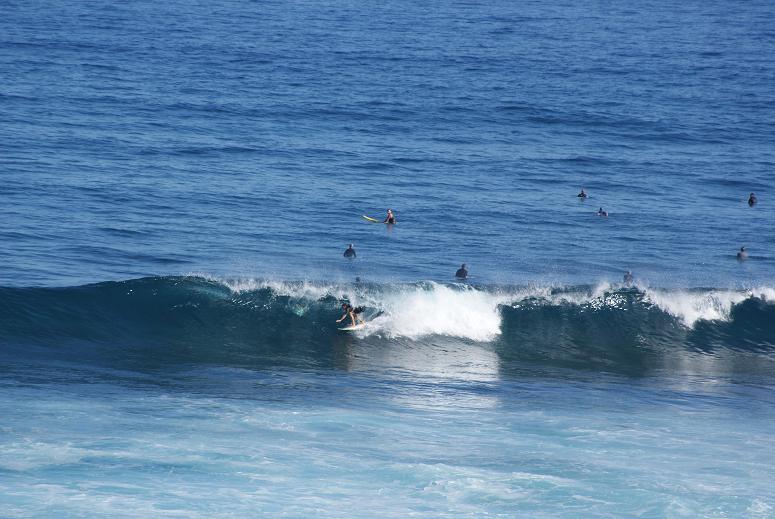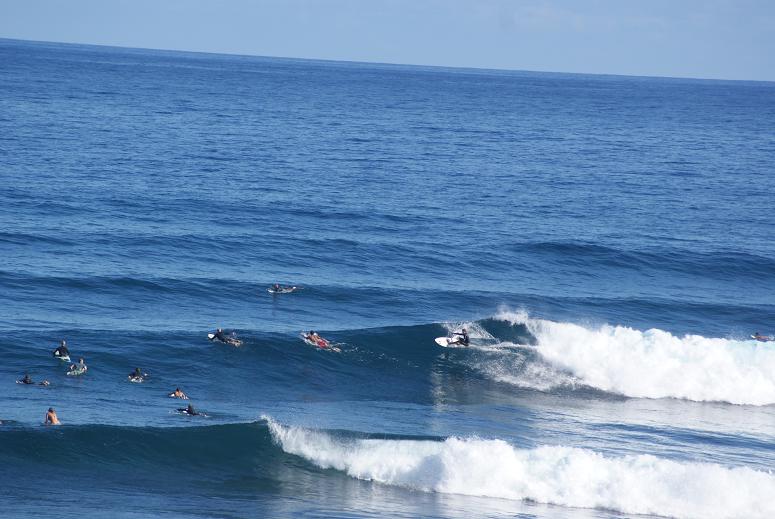 My first stop was twin falls, it was hard to find parking because everyone is doing the same thing. So I walked about a mile to the waterfall and realized that it would've been better if I wore actual shoes and not flip flops lol.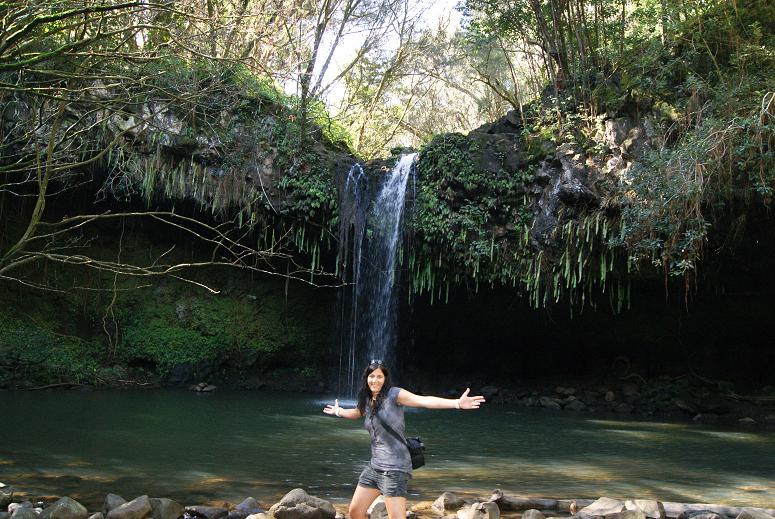 twin falls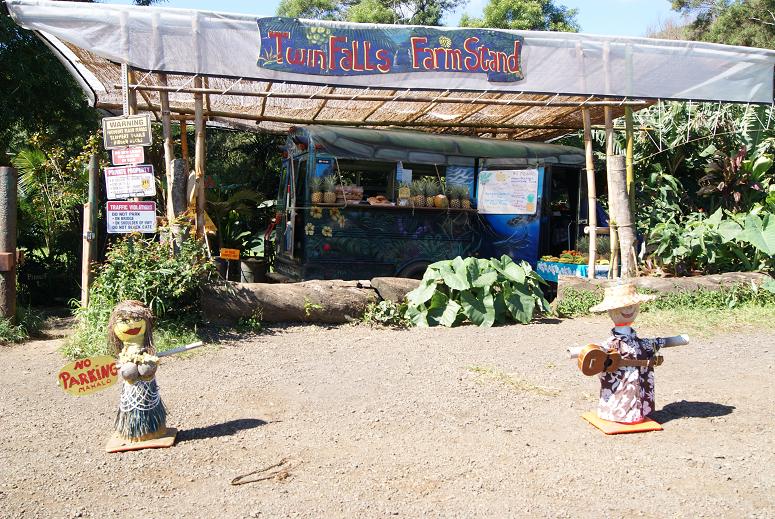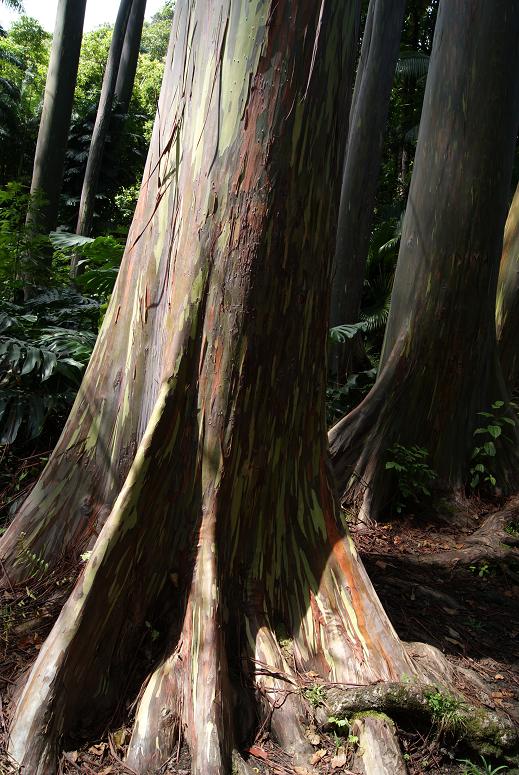 ranbow tree
My next stop was Ke'anae where I took some great shots and had the best banana bread of my life. If u are going to Maui and driving the road to Hana, you definitely have to go there.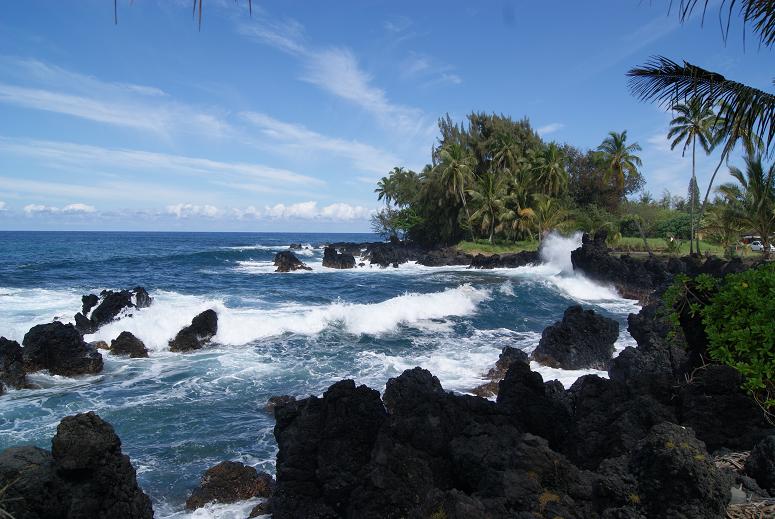 Ke'anae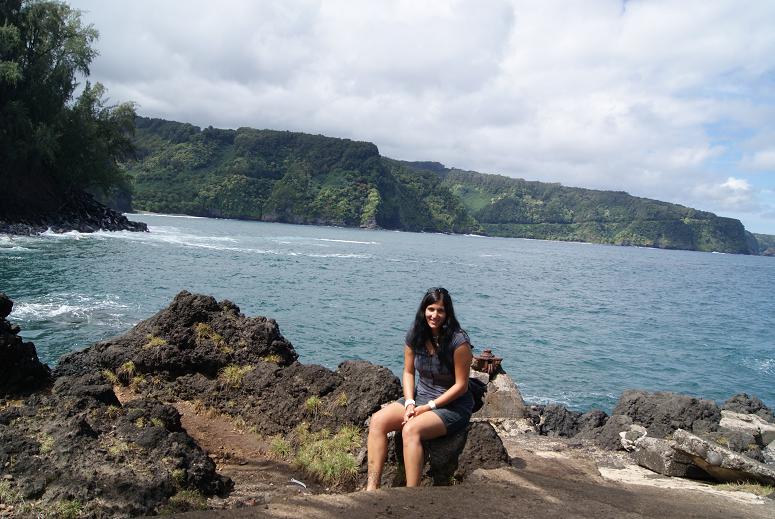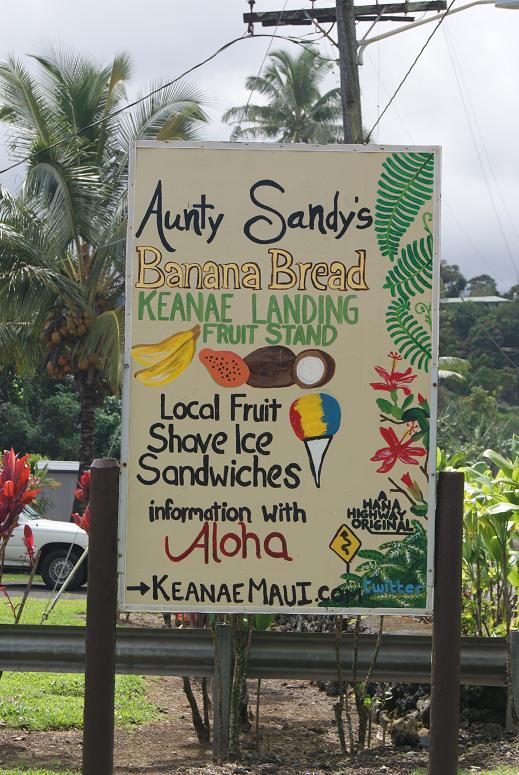 best banana bread ever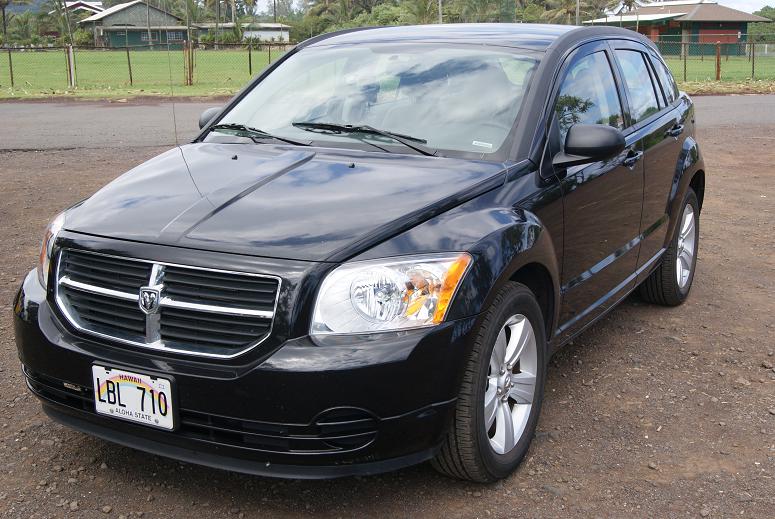 I got the Dodge Caliber again, nice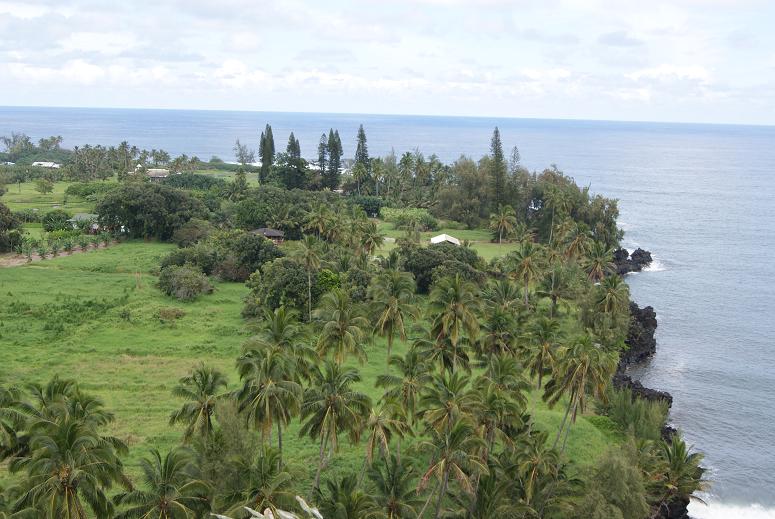 Ke'anae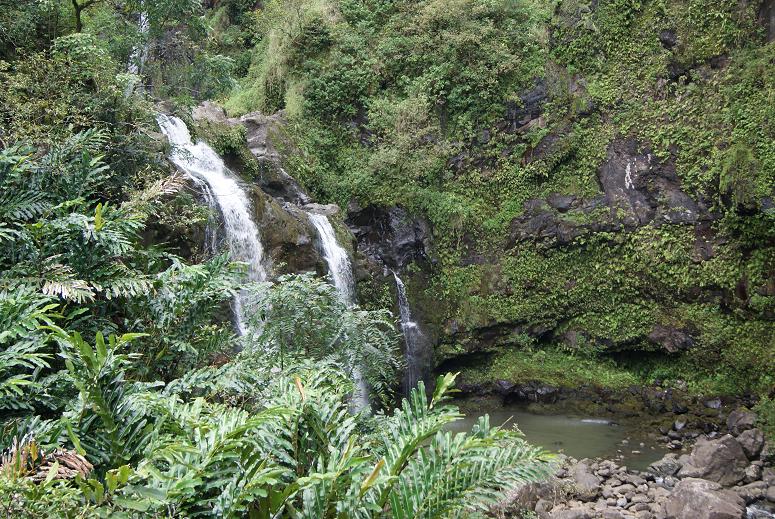 Waikani falls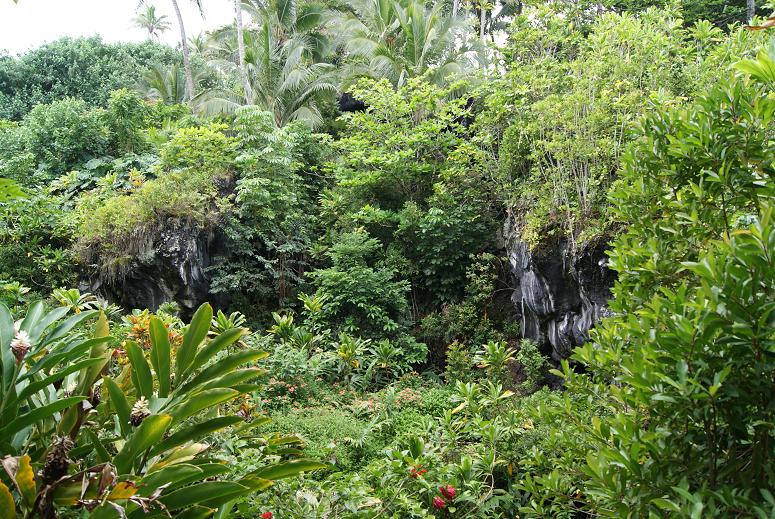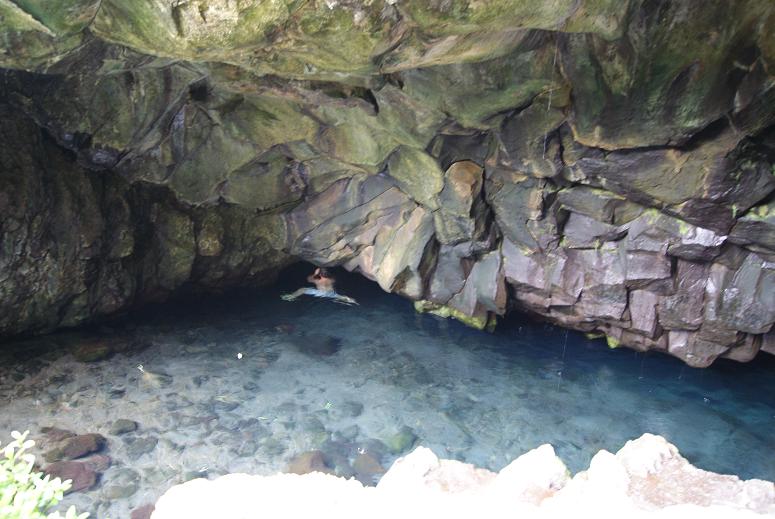 Waianapanapa caves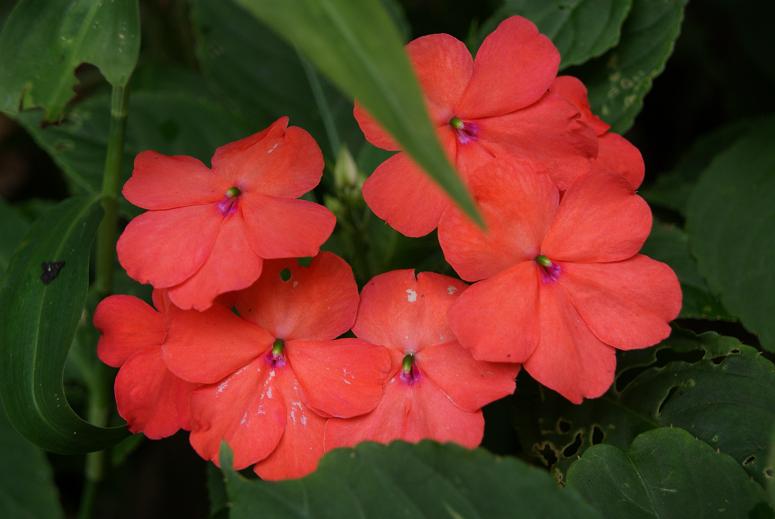 flora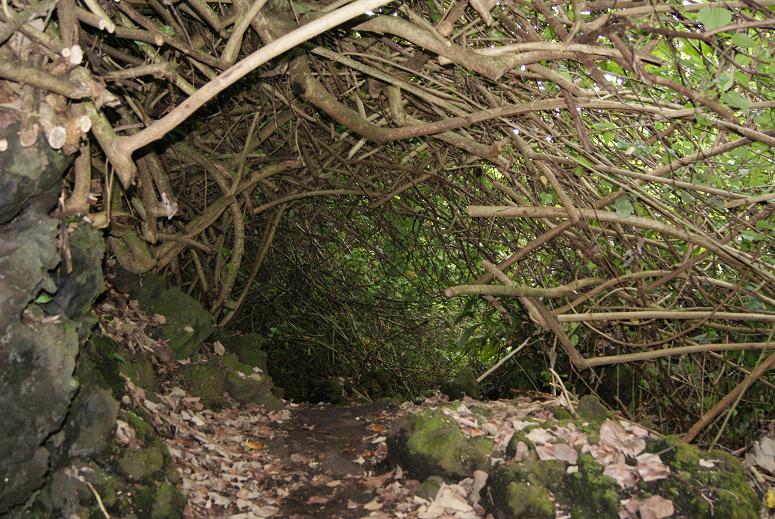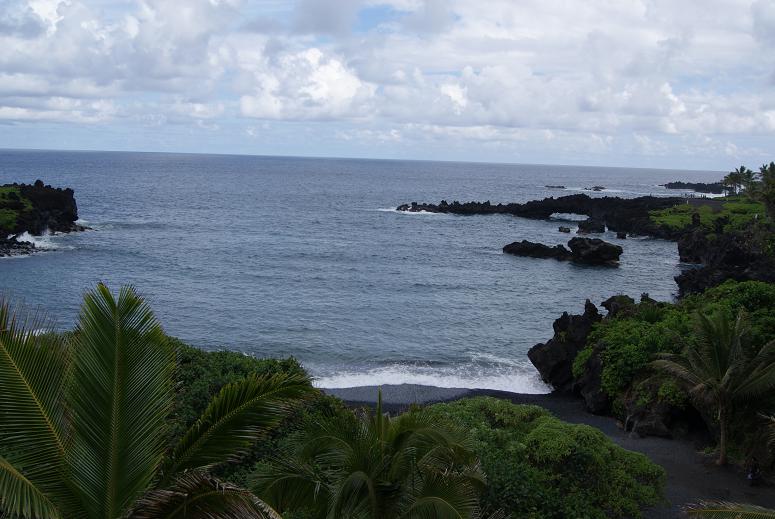 black sands beach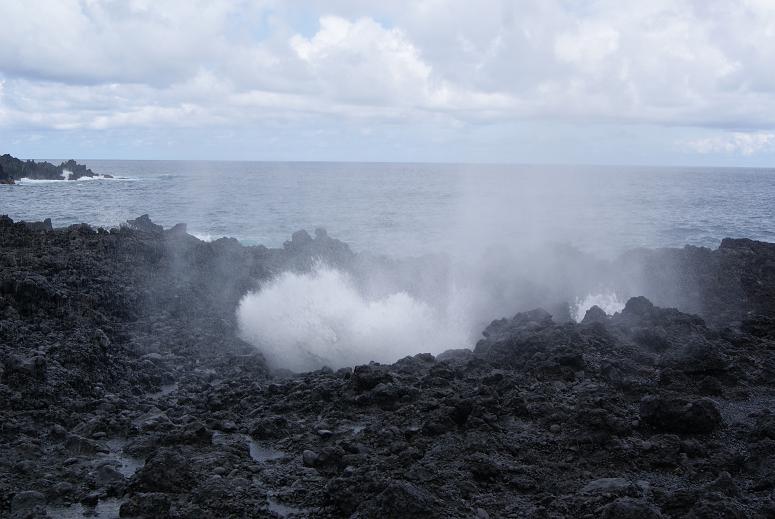 blowhole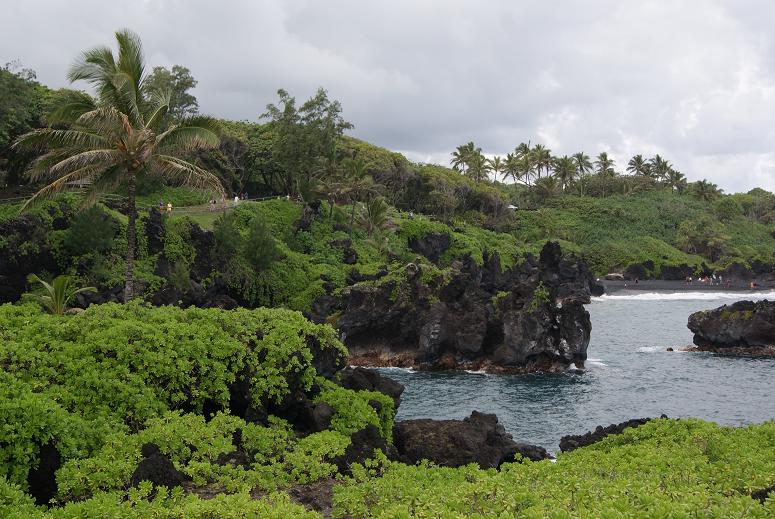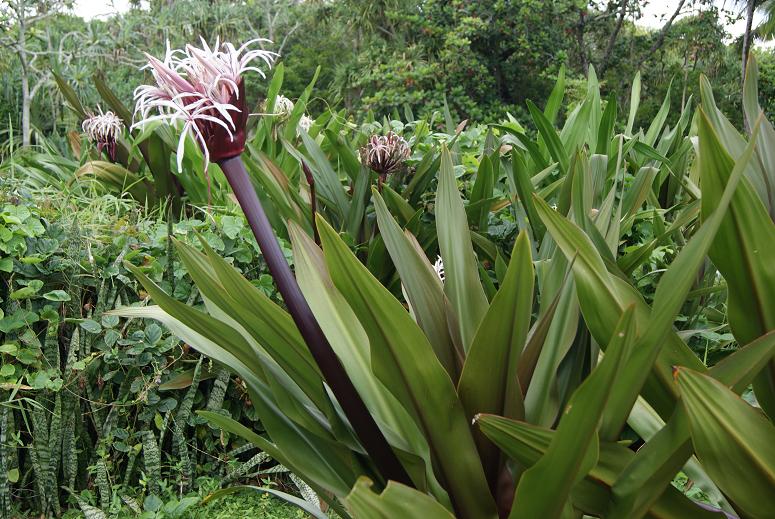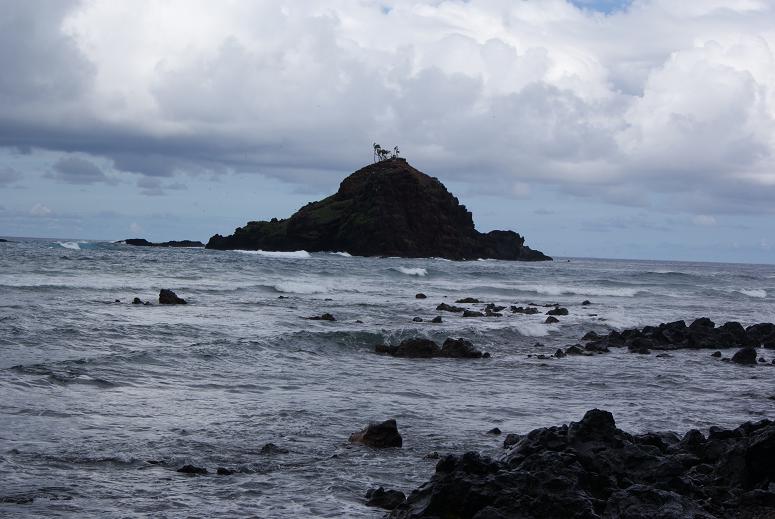 Alau island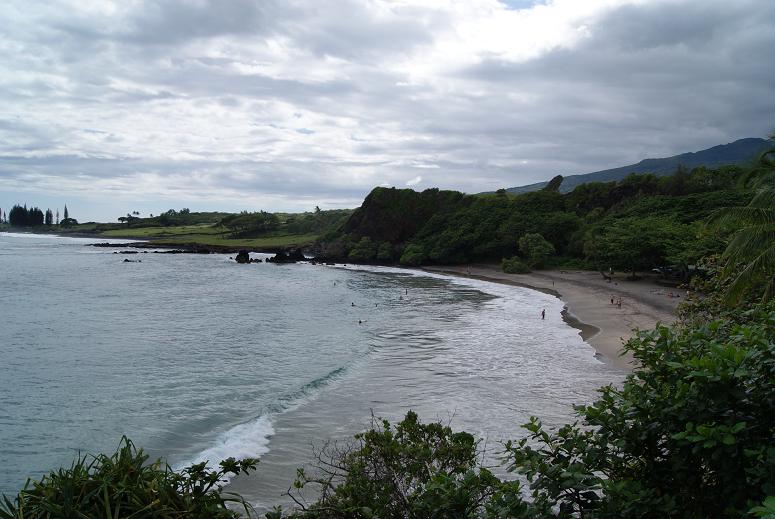 Hamoa Beach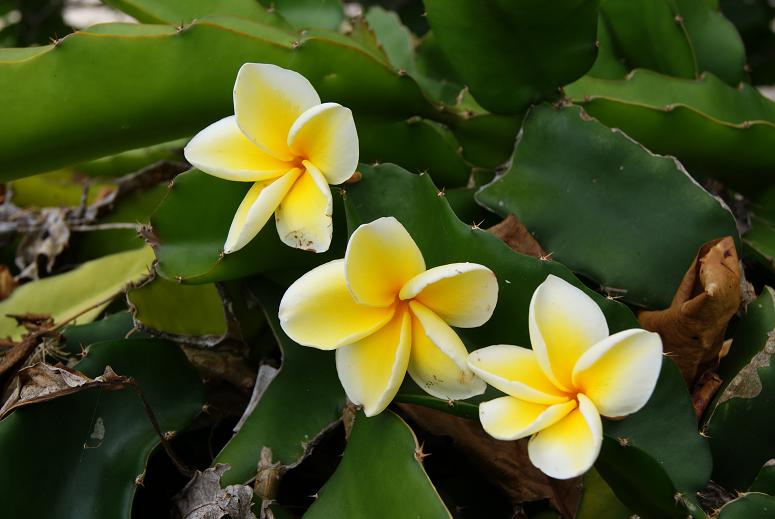 francipani are my favorite flowers and hibiscus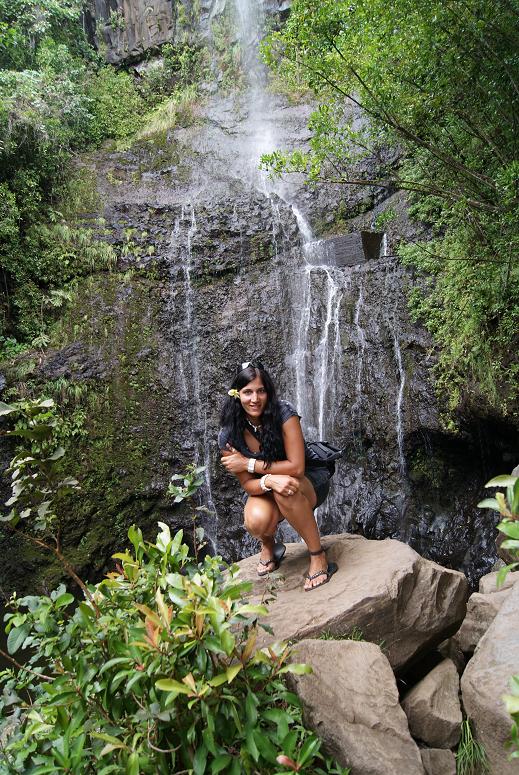 Wailua falls
It was already 3.30 when I got to the seven pools, it is still a 45 minutes drive from Hana. Hana itself isn't special, it is the road there that is. There are alot of hiking trails but since I was wearing flip flops I thought I would just go to the first waterfall and then turn around. But when I reached the first I wanted more :-) Even though it was wet and slippery I kept on walking and all the people in their hiking boots were looking at me like I was a crazy person..maybe I was lol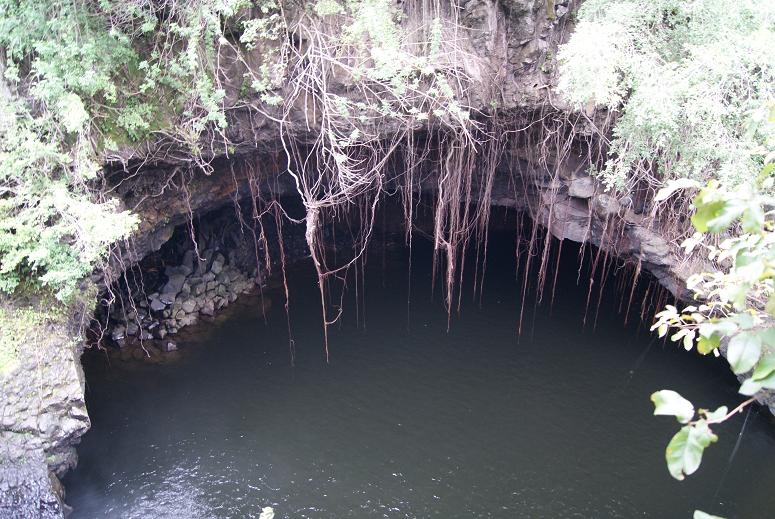 at the seven pool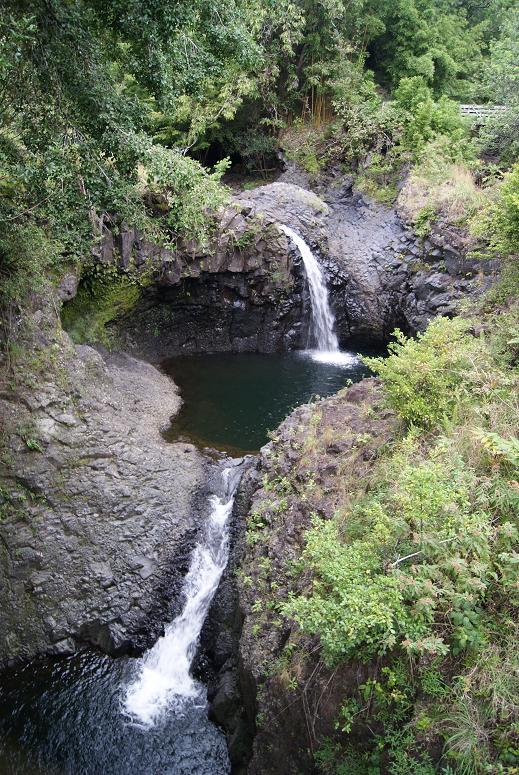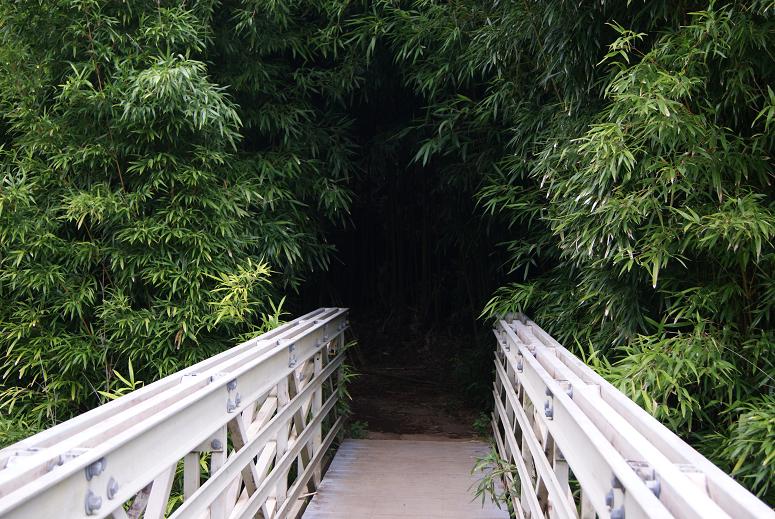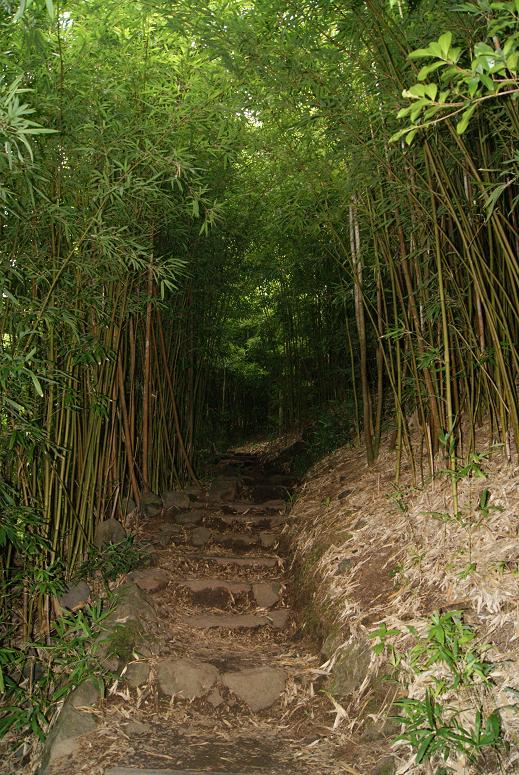 bamboo forest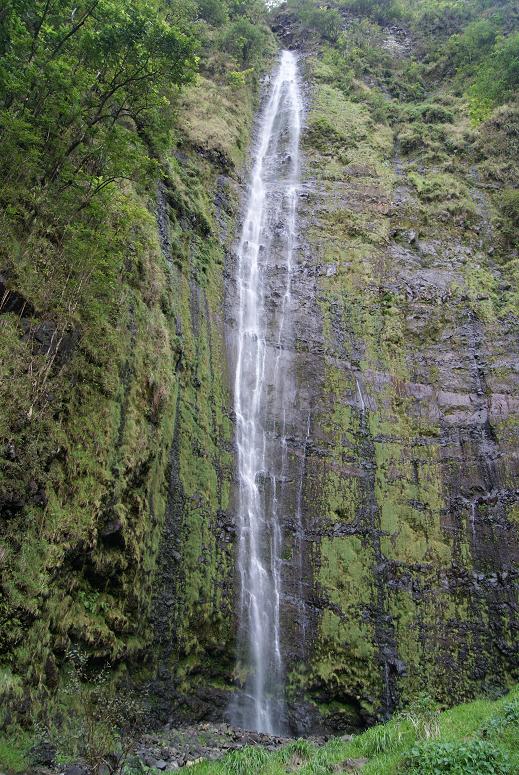 Waimoku falls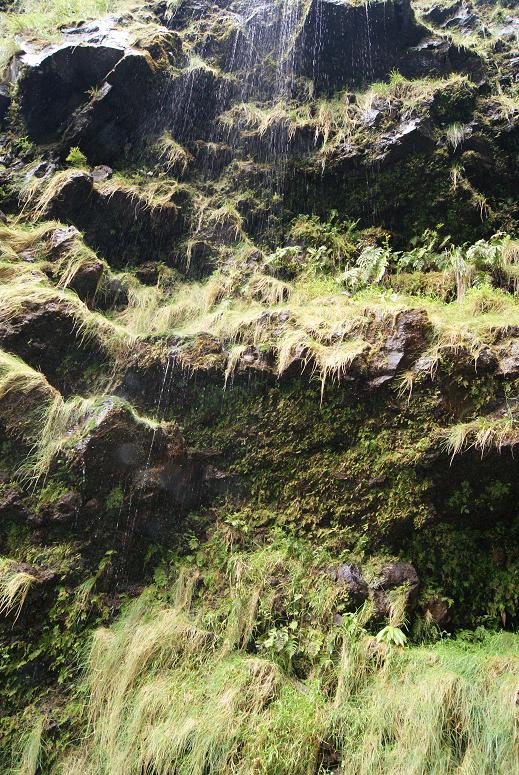 It was definitely worth to walk the 6.5 kms to the tallest waterfall on Maui, the Waimoku falls. And after the first waterfall I walked through bamboo forest which was pretty cool too and there was this huge banyan tree on my way back. When I got back to my car it was already 5.15 p.m. and I had to drive back which took me another 3.5 hours. I had a great day, love the road to Hana, it's beautiful and there is soo much to see.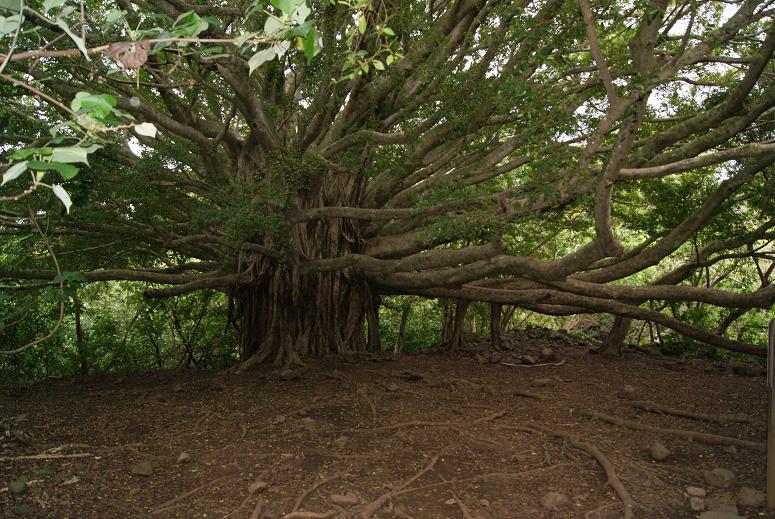 Banyan tree
The next day I wanted to do whale watching again...so I had breakfast at the Swiss Cafe and went whale watching at 1 o'clock. This time I didn't see any whales that breached out or anything spectaluar like the first time. It was still cool though. I'd go whale watching every day if I could.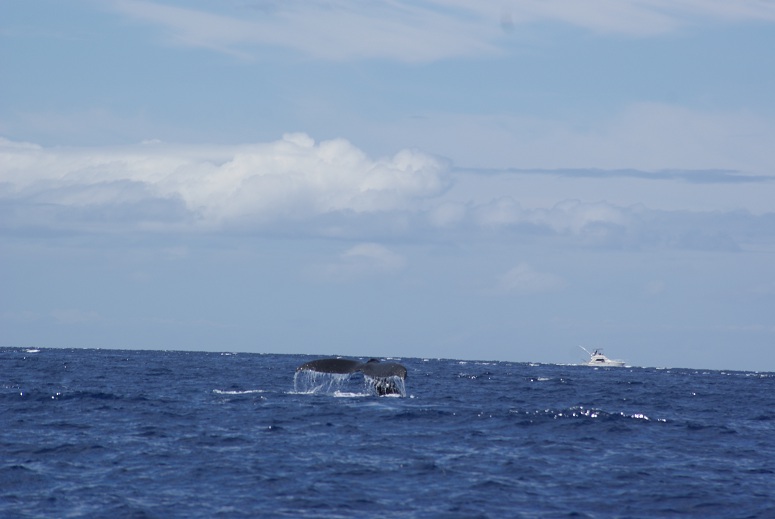 whale watching for the second time in Lahaina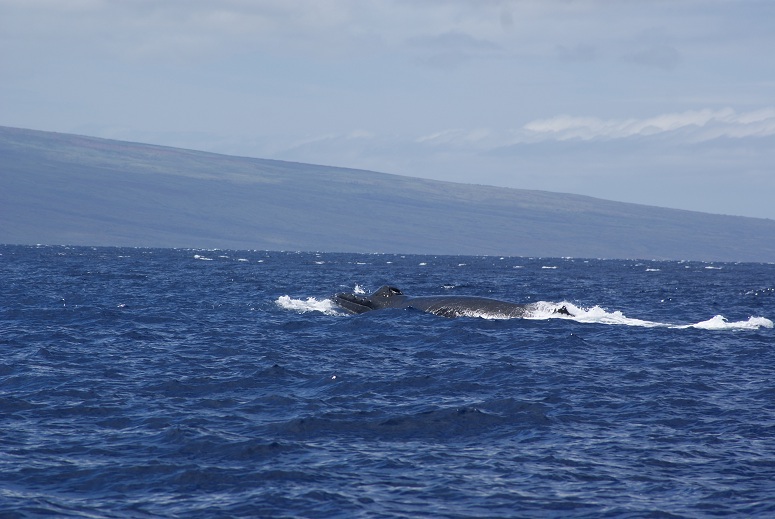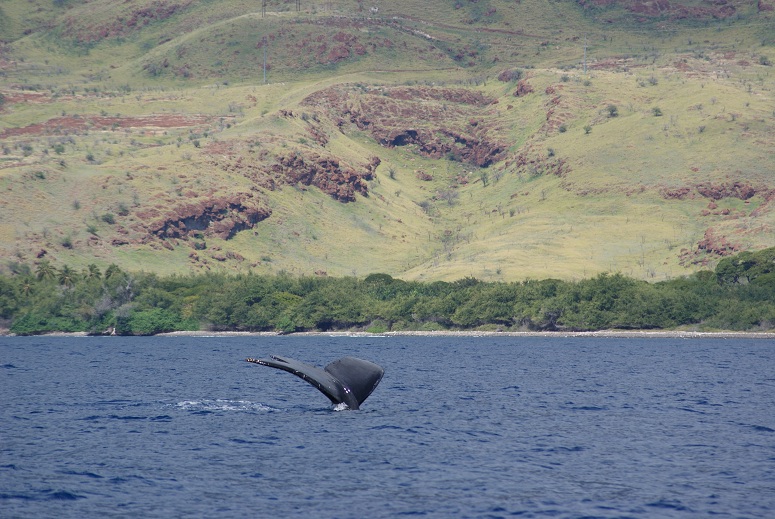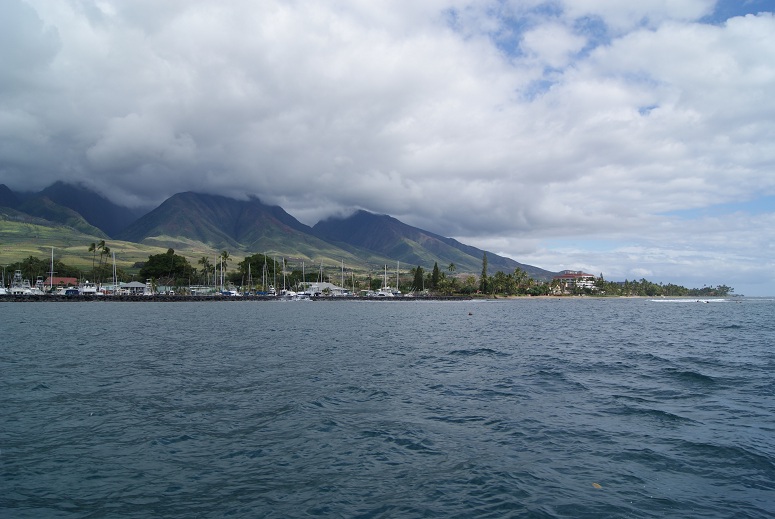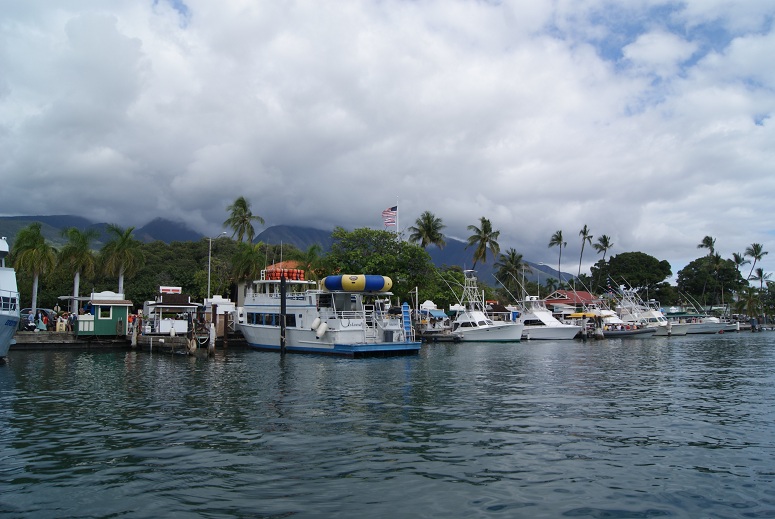 Lahaina harbour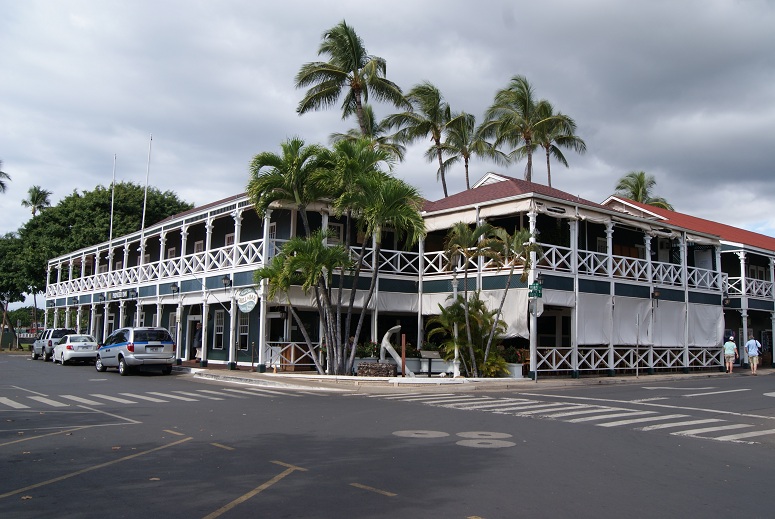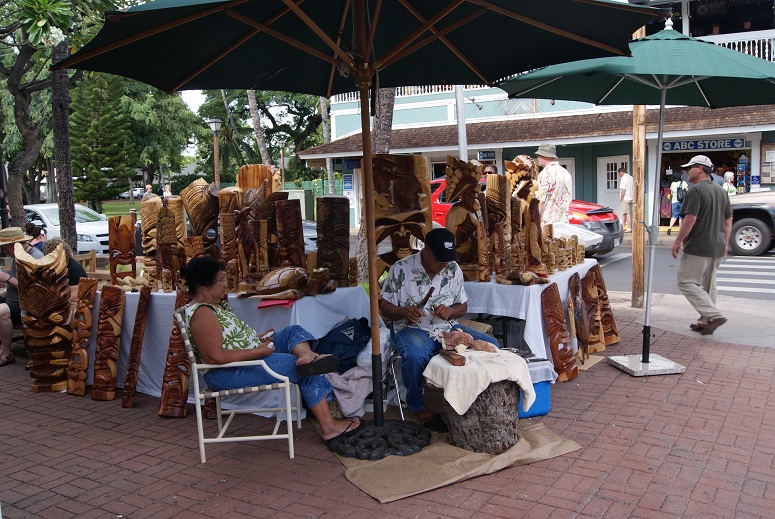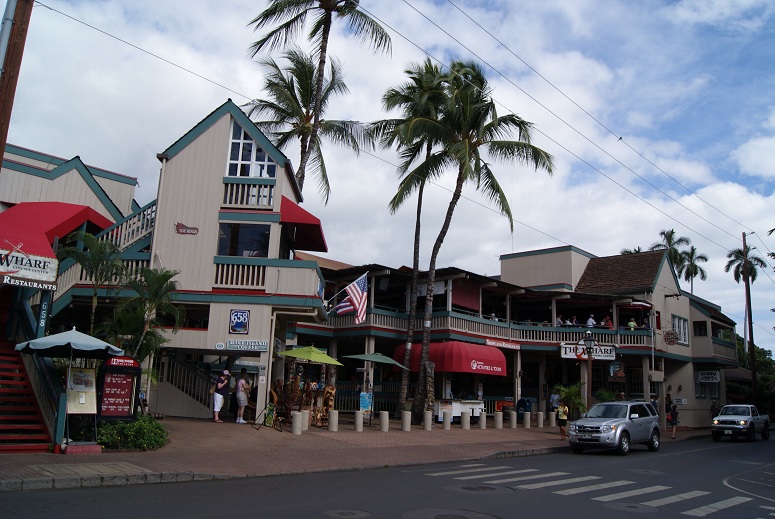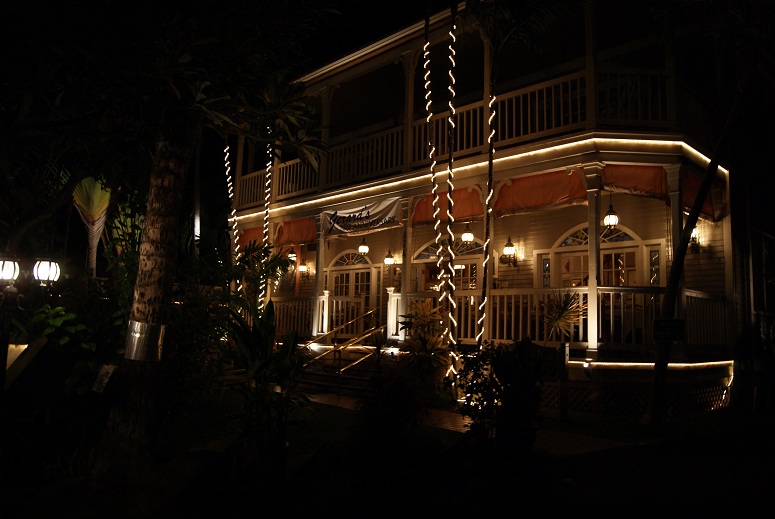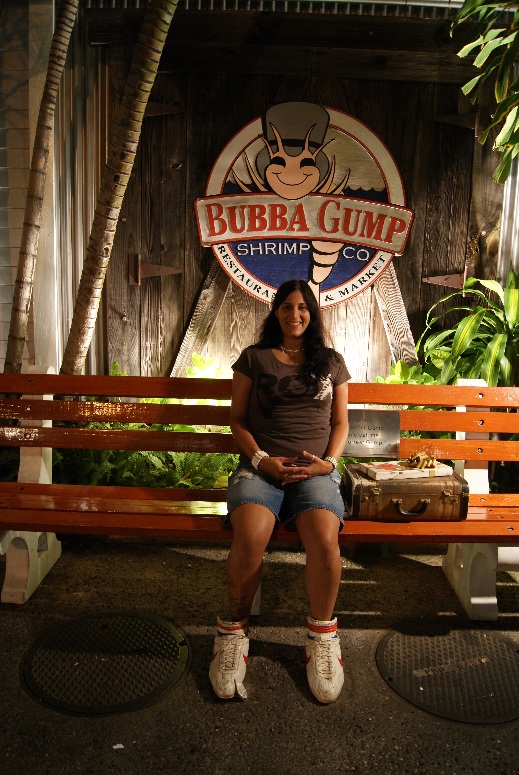 trying to be Forest Gump
At night I had dinner with Eveline the nice Swiss chick, we went to some pirates restaurant near the harbour in Lahaina. Then it was time to say goodbye to beautiful Maui because I was flying to Kauai on Wednesday morning.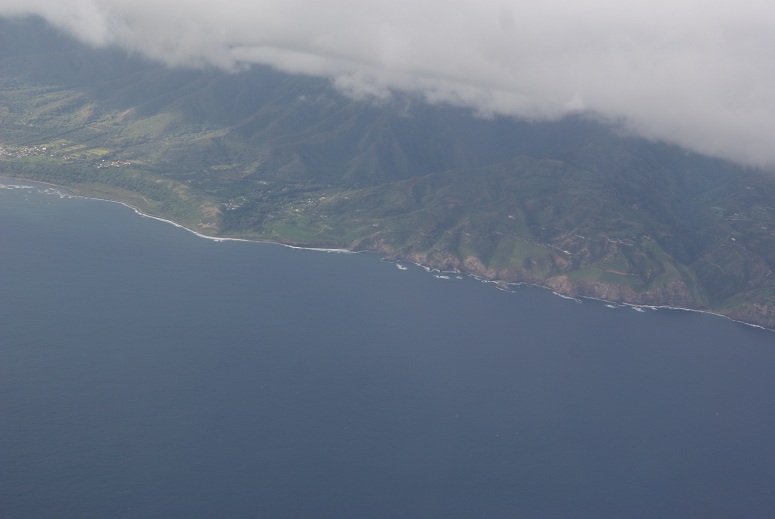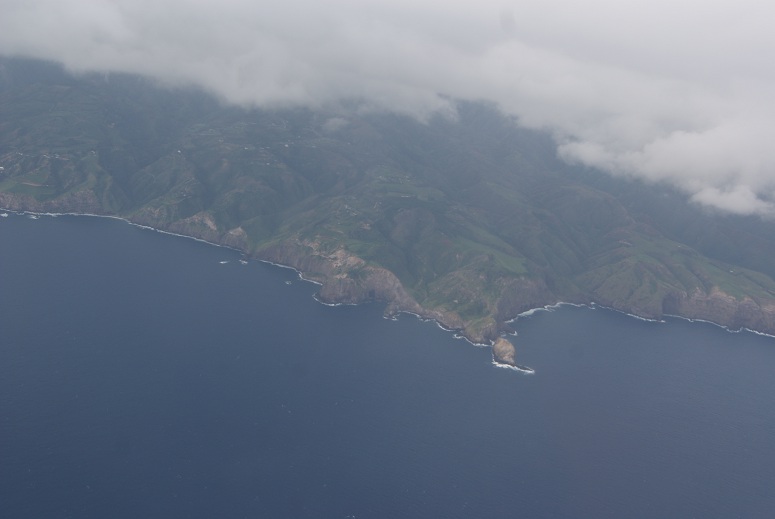 leaving Maui, Mahalo for the great time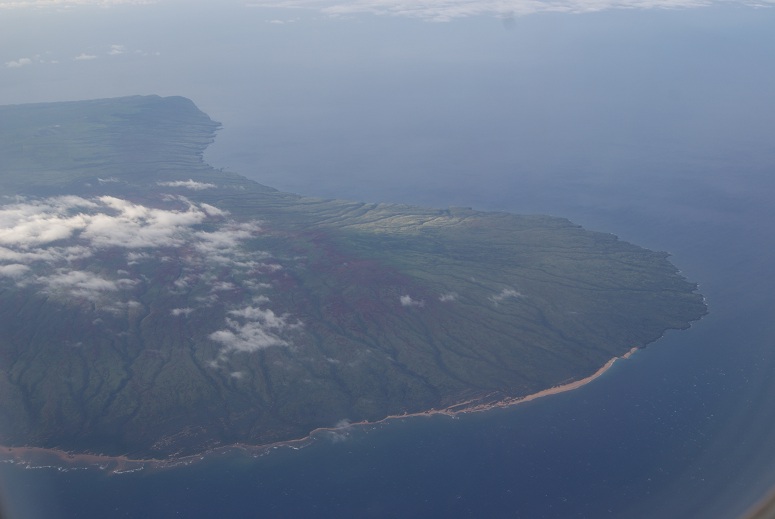 flying over Lanai
Kauai
To fly to Kauai I had to go back to Honolulu, change planes and from there it was another 20-minute flight to the Garden Island. They call it the Garden Island because it is so lush and green. I loved it from the moment I got there. Once again I went to the Dollar rental company (simply because they had the cheapest deals) and I got a Dodge Caliber again, this time in white. That's when I decided that when I get back to Switzerland I wanna save up money and buy me one. If I can't have a Dodge Ram, I will get myself a Caliber :-)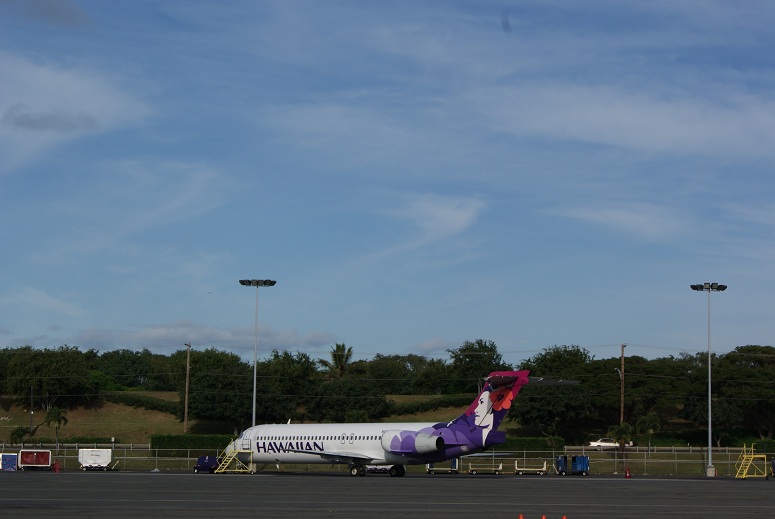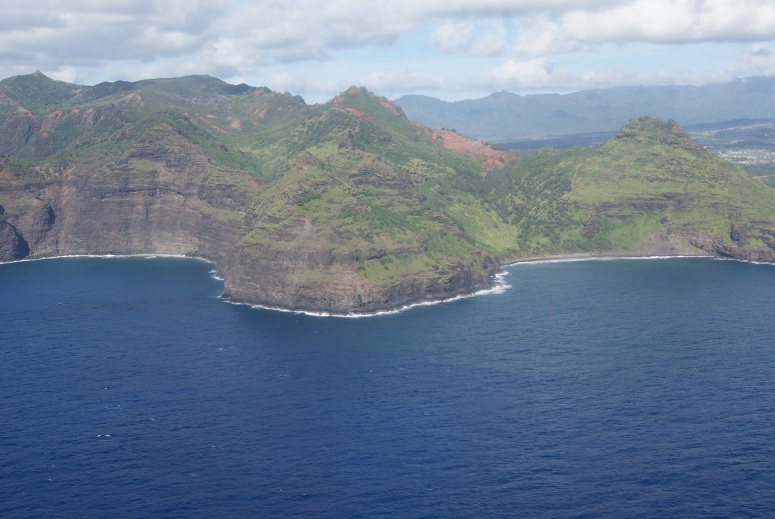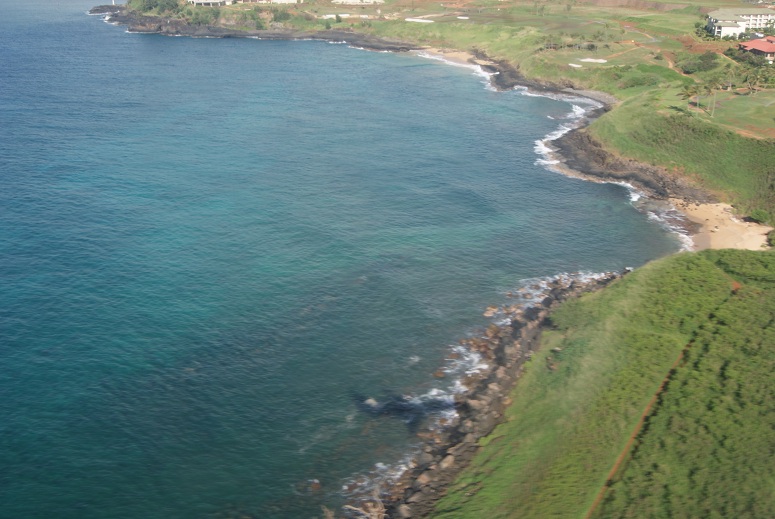 landing in Kauai, the Garden Island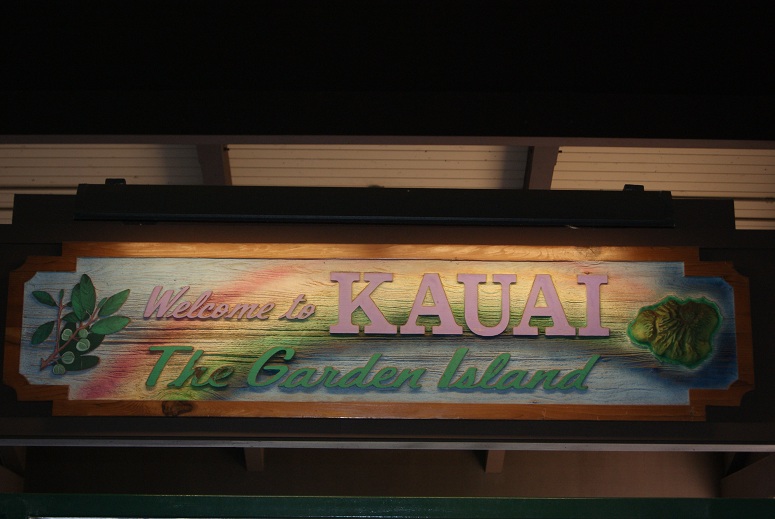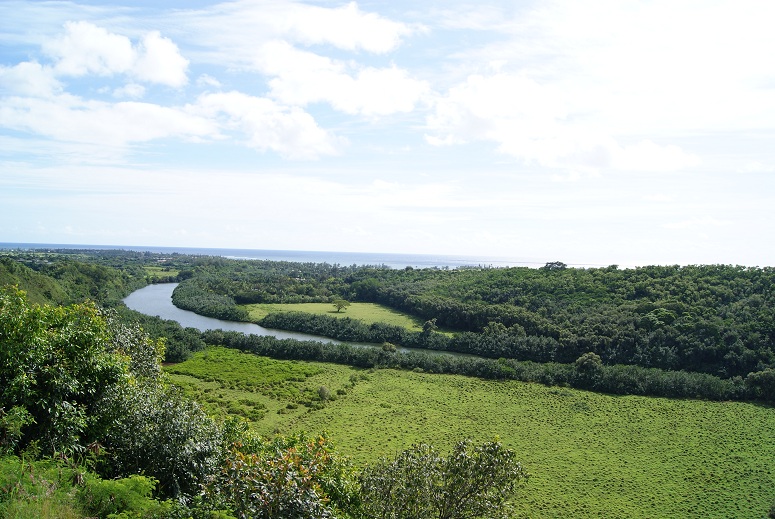 Wailua river (wai means water)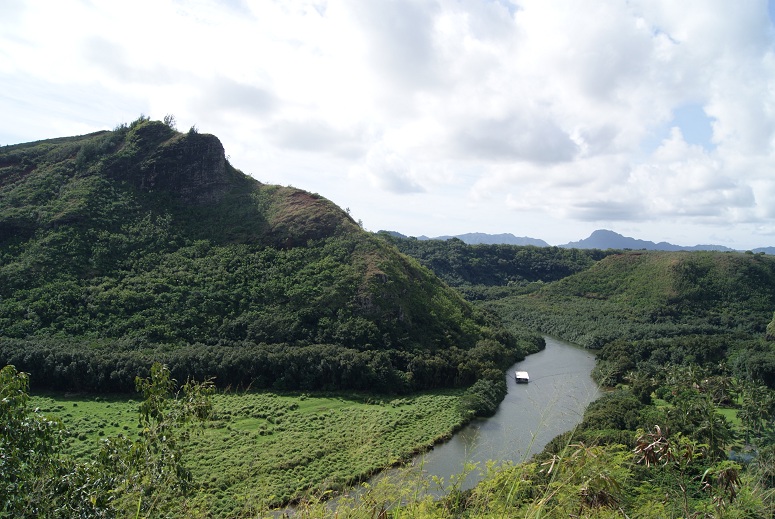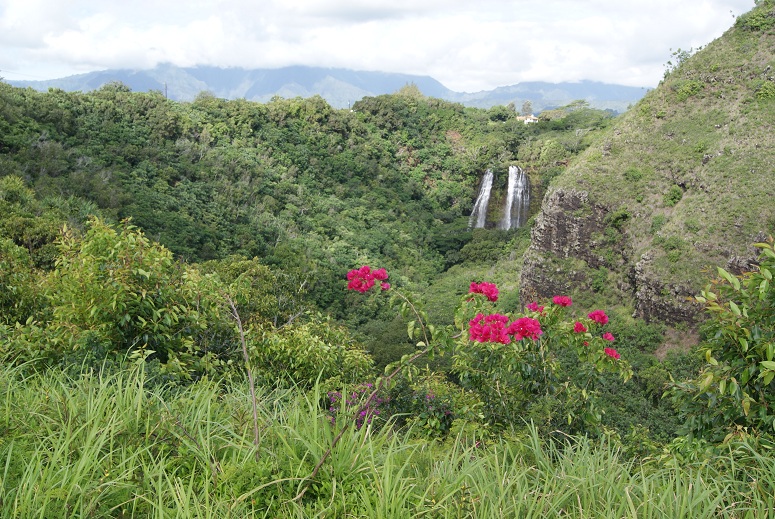 Opaekaa falls
After I picked up my car I was on the road...From Lihue (where the airport is) I drove up north stopped at a crafts market and in Princeville and went to the famous Hanalei Bay.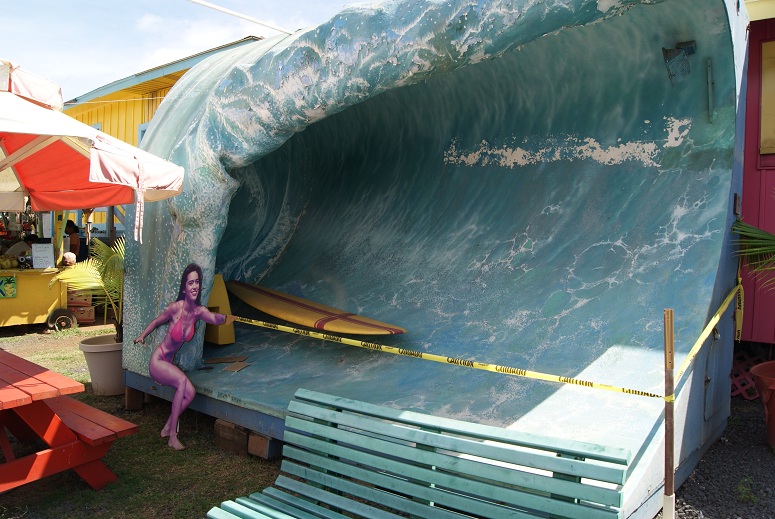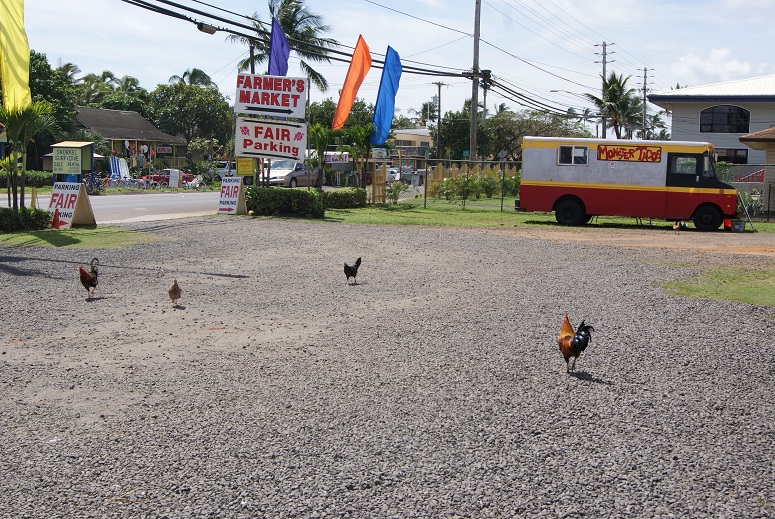 crafts market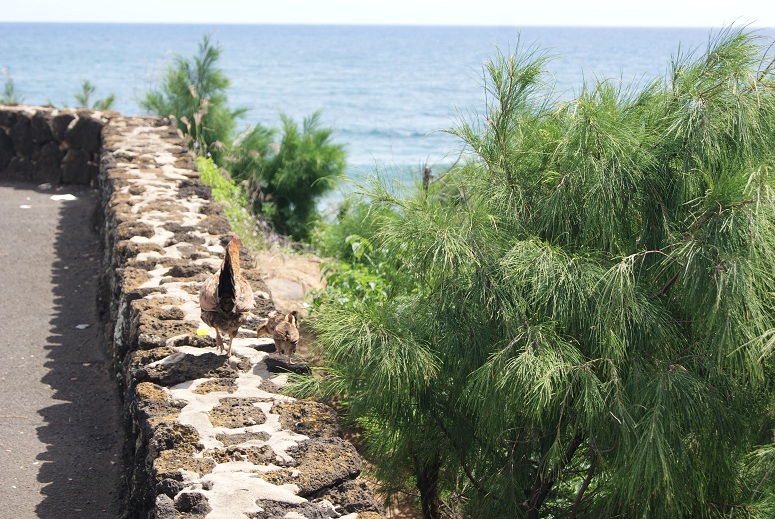 chickens runing around the whole island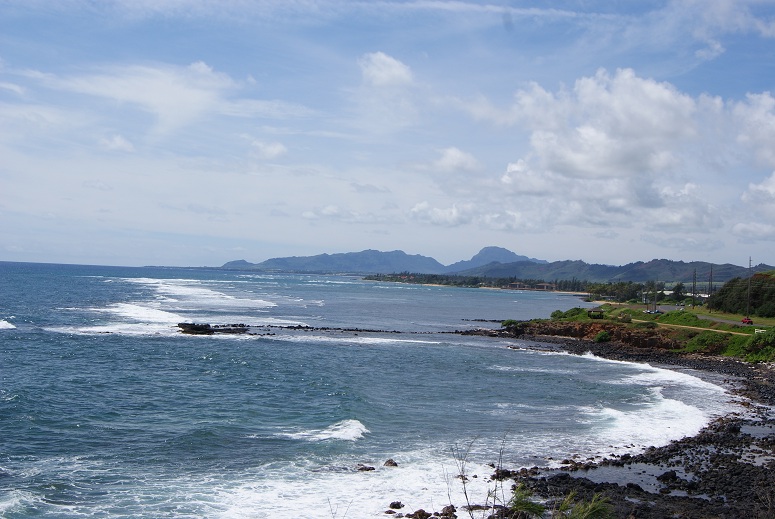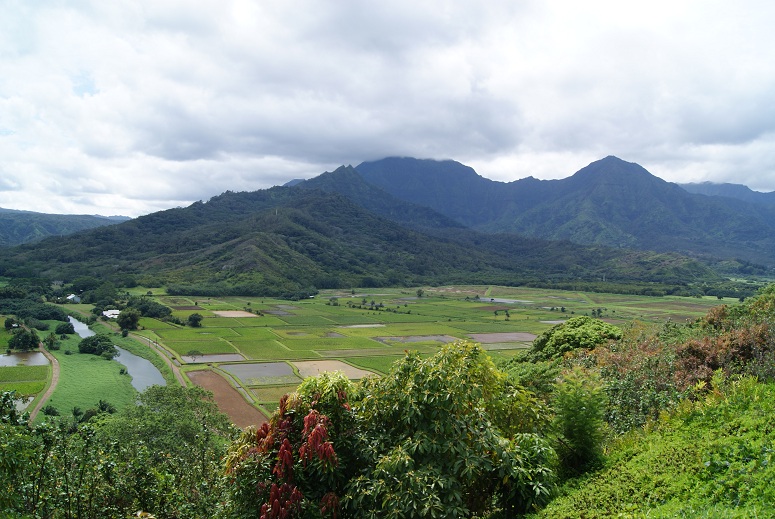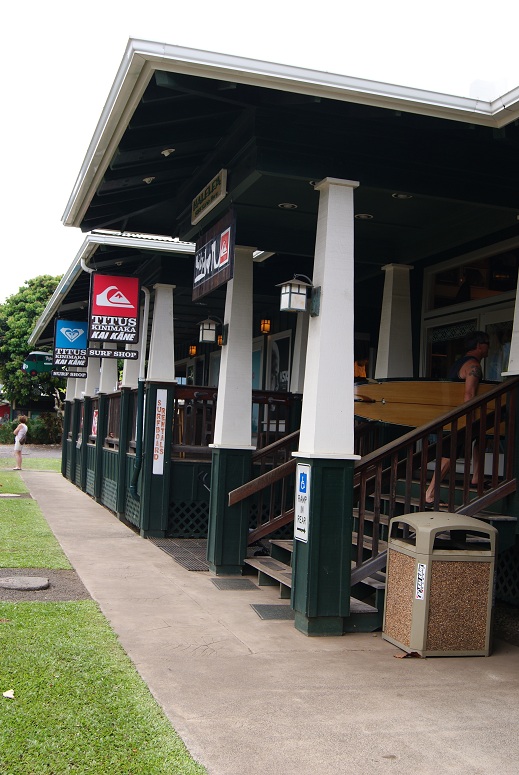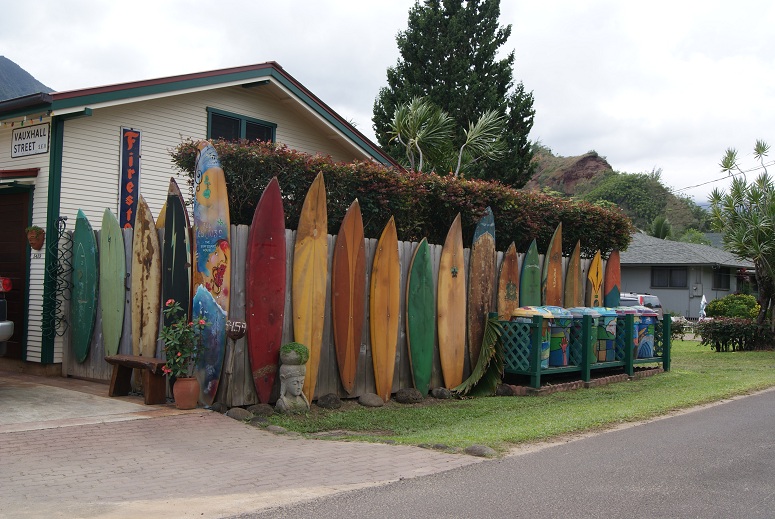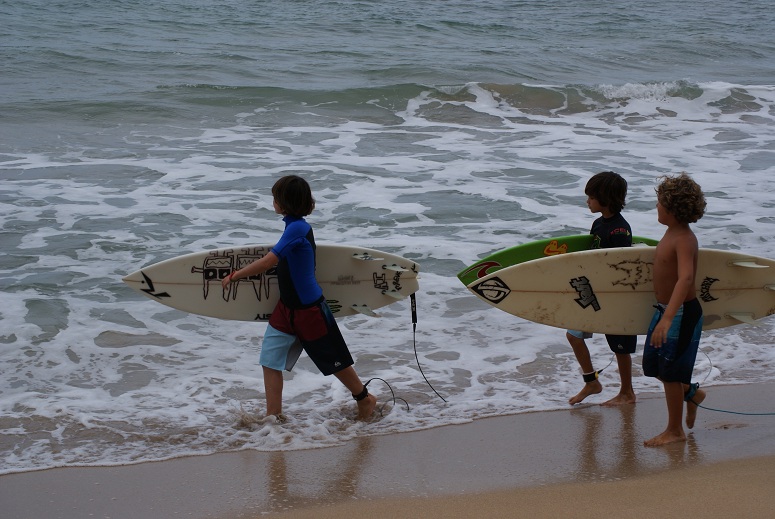 surfer boys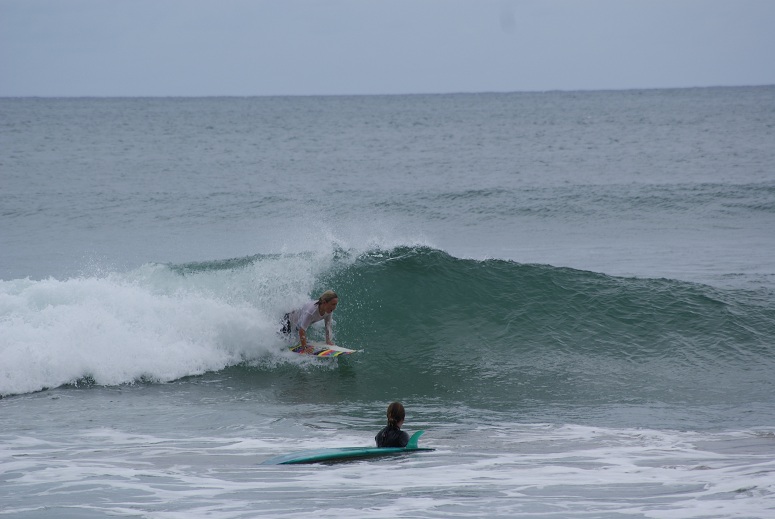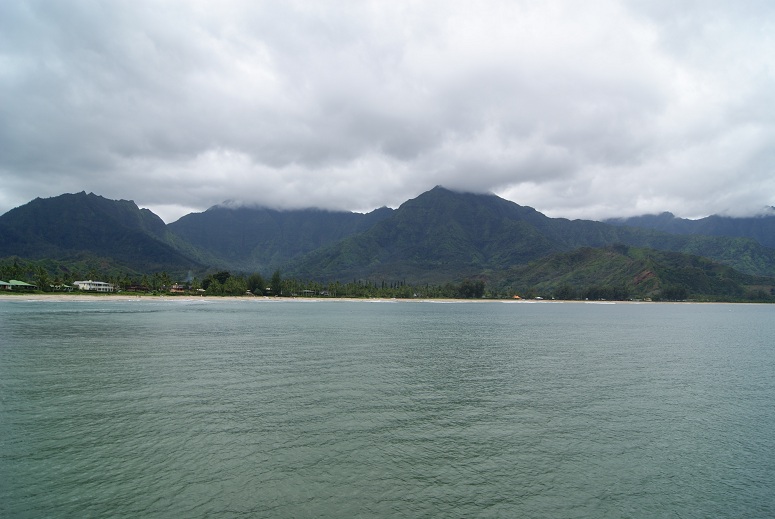 Hanalei Bay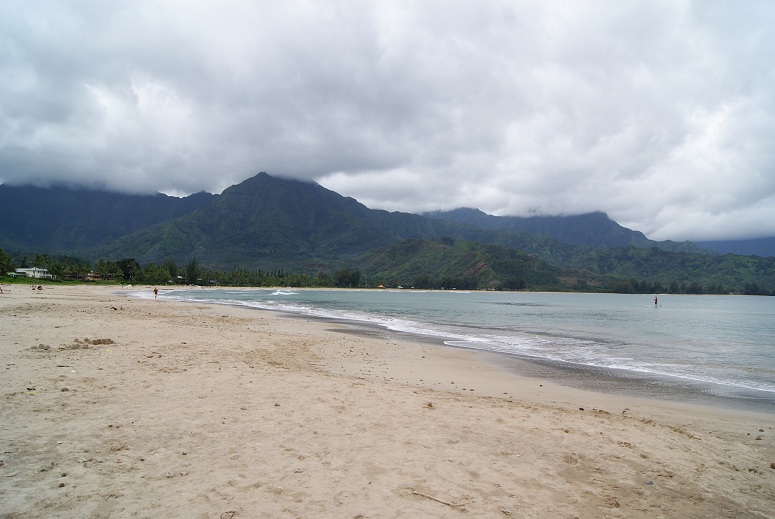 Hanalei Bay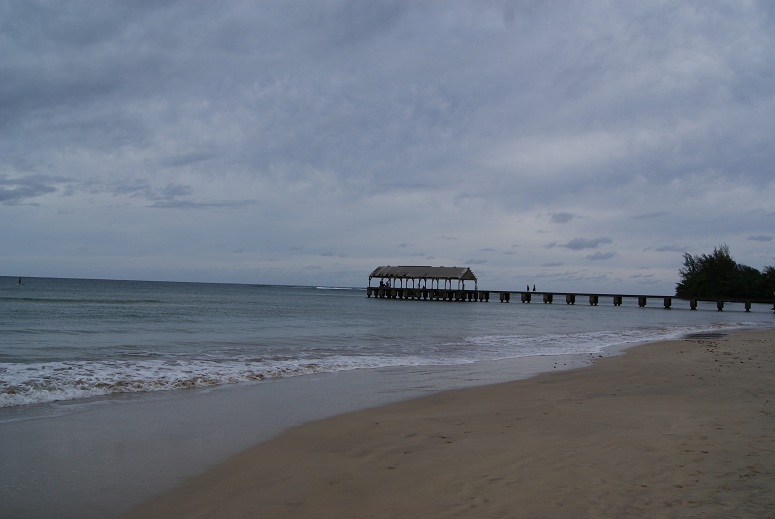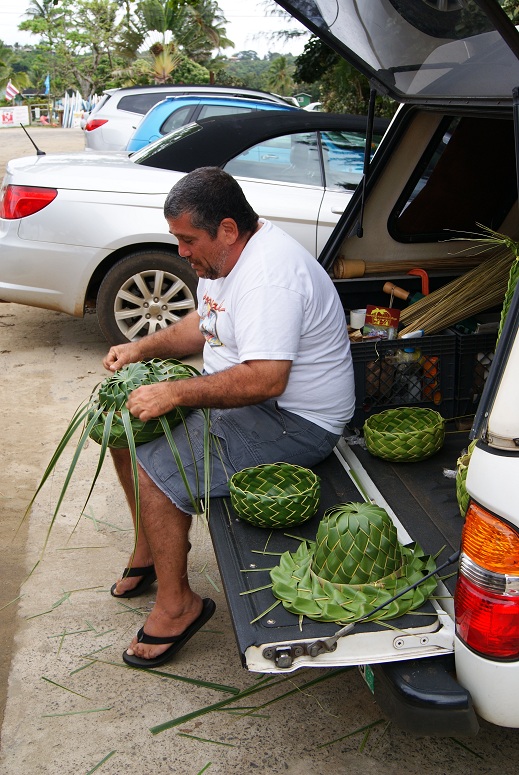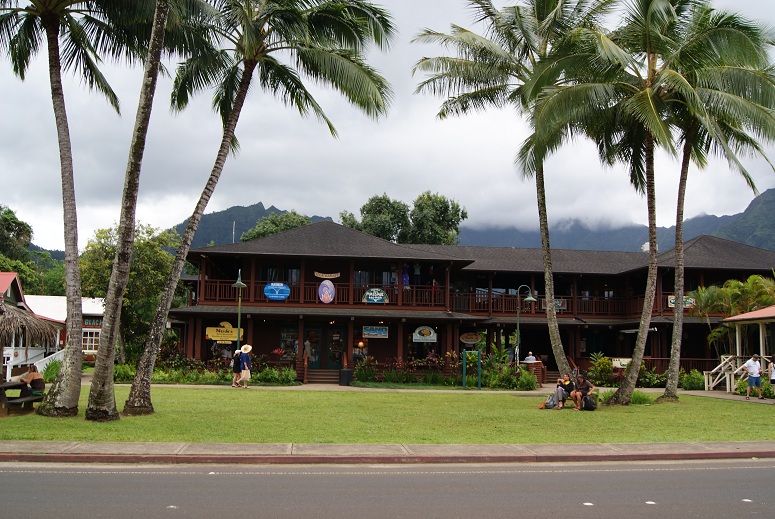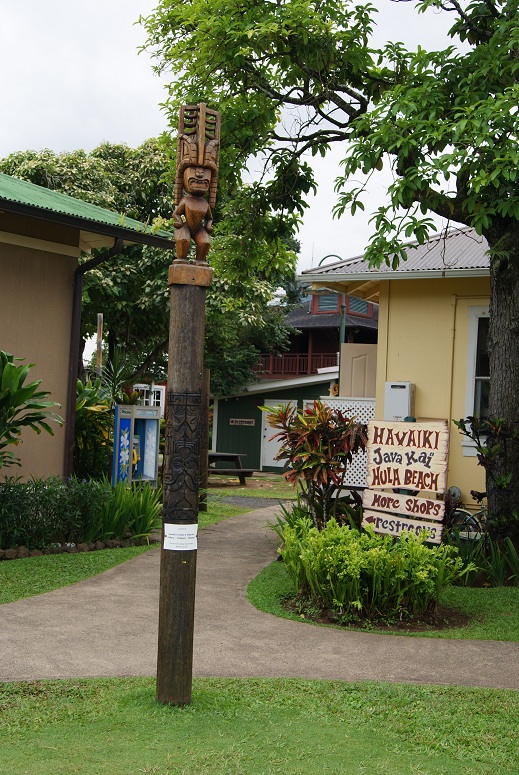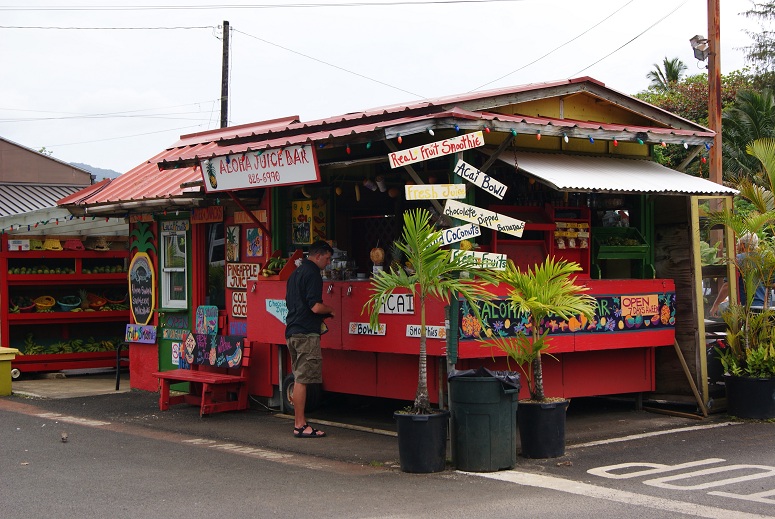 The time in Hawaii flies by to quickly:-( so much to see, so much to do and not enough time. So I drove back down and over to the westcoast where I met up with Tiare. Tiare is the sister of a friend of mine, she is half Swiss and half Hawaiian and has been living in Kauai for a few years now with her boyfriend Ryan. Even though I didn't know her personally she let me stay at her place for a couple of nights. They cooked for me and we had a really delicious dinner.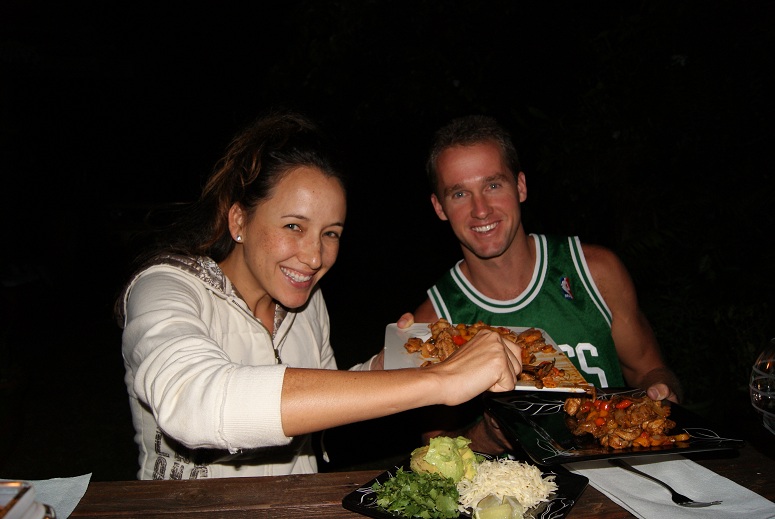 visiting Tiare and Ryan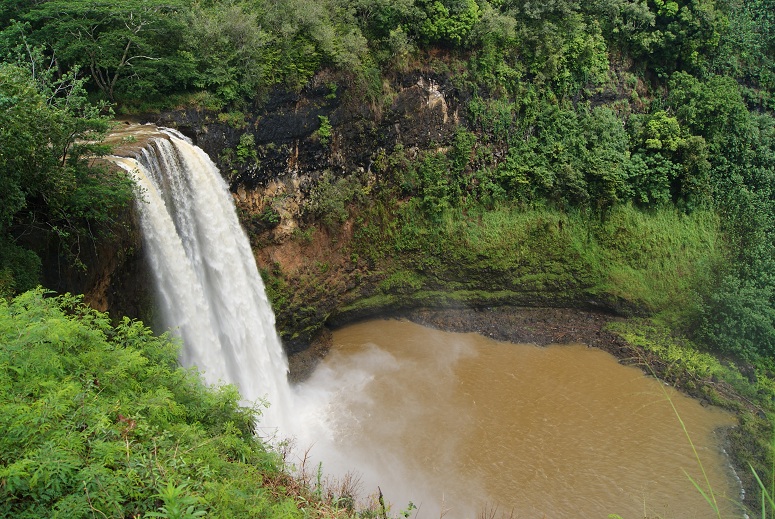 Wailua falls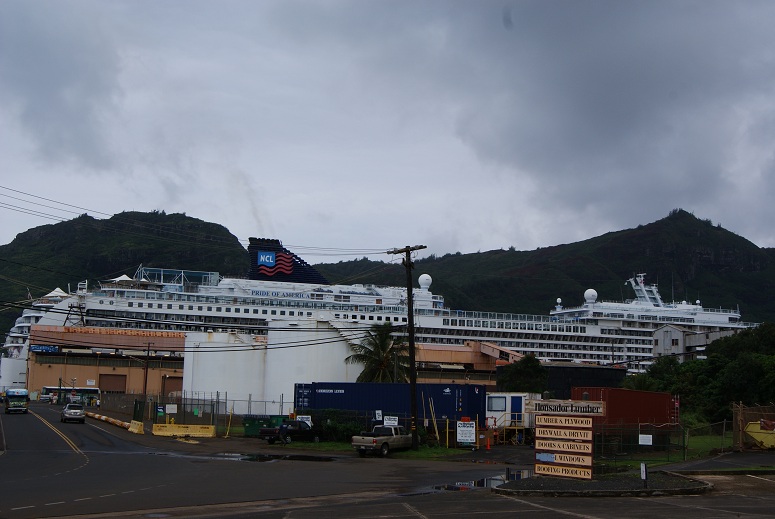 biggest cruise ship I have ever seen, the pride of america
When I got up the next day it was pouring down like crazy and I've actually wanted to drive up to Waimea canyon. Ryan wanted to go surfing at northshore with Tiare, so I followed them with my car but it was raining even harder. So we stopped somewhere for lunch and after lunch I drove up the Wailua falls and that was it for sightseeing. I went to the mall haha.
At night Tiare cooked again and just after we were finished the power went out because off the storm, so we watched a movie on the laptop and had candle light :-)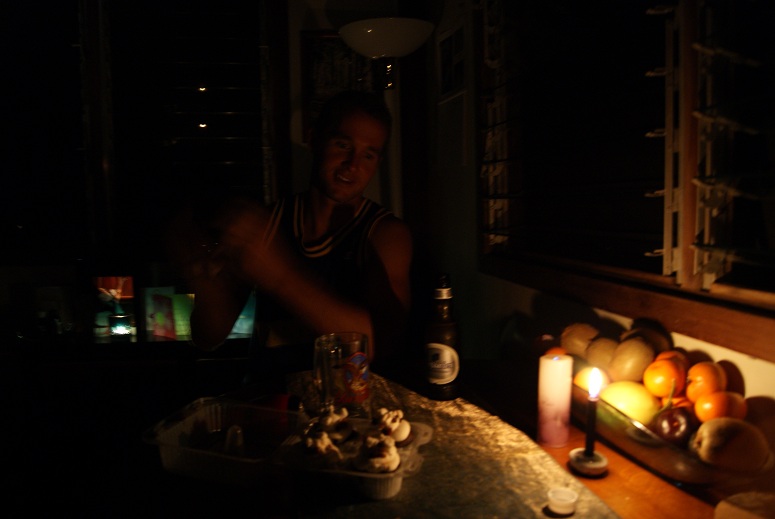 the power went out because of the storm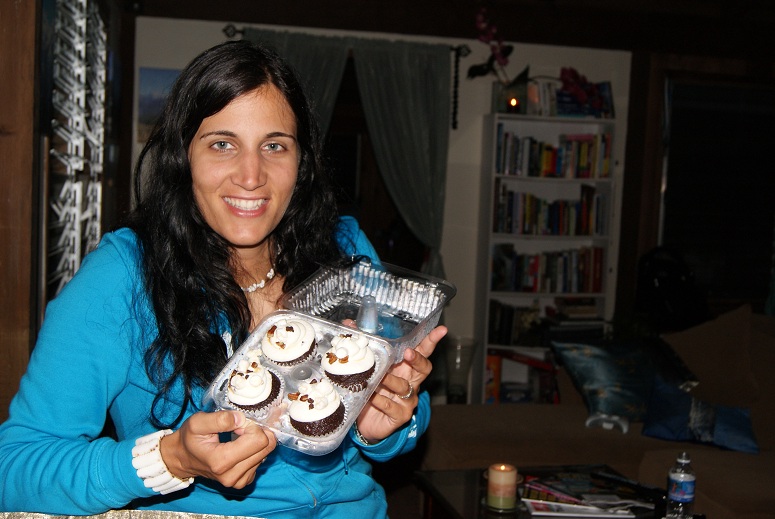 Tiare's delicious cup cakes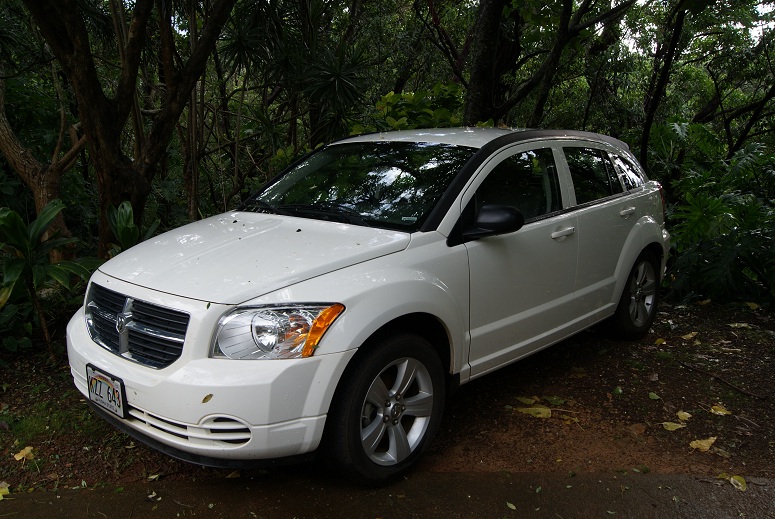 Dodge Caliber, once again :-)
I woke up on Friday, my last day on Kauai and the sun was finally shining again. I drove up to Waimea canyon and the view from up there is spectacular, so lush and green with all the waterfalls, just wow!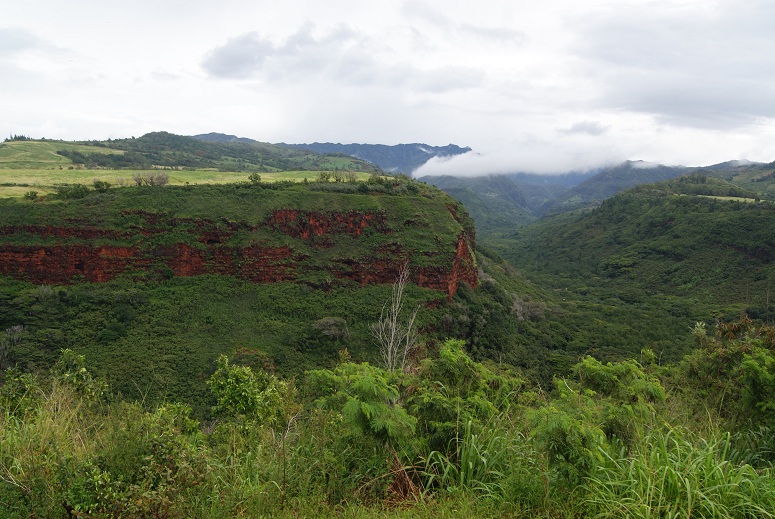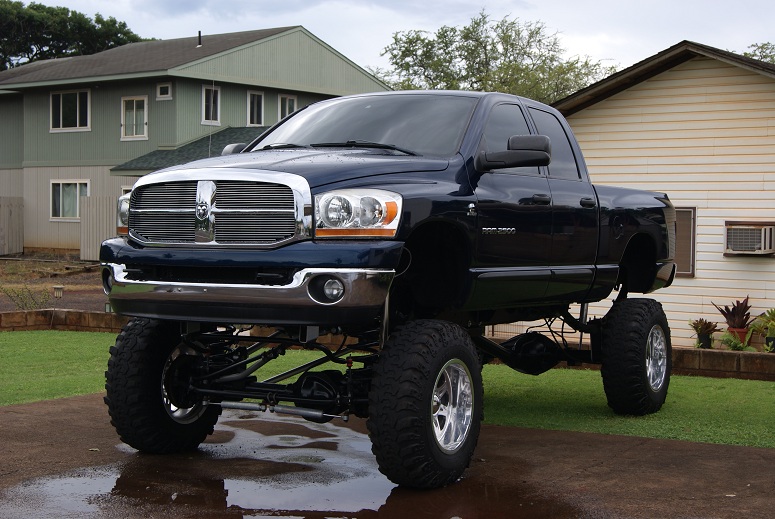 sexy!!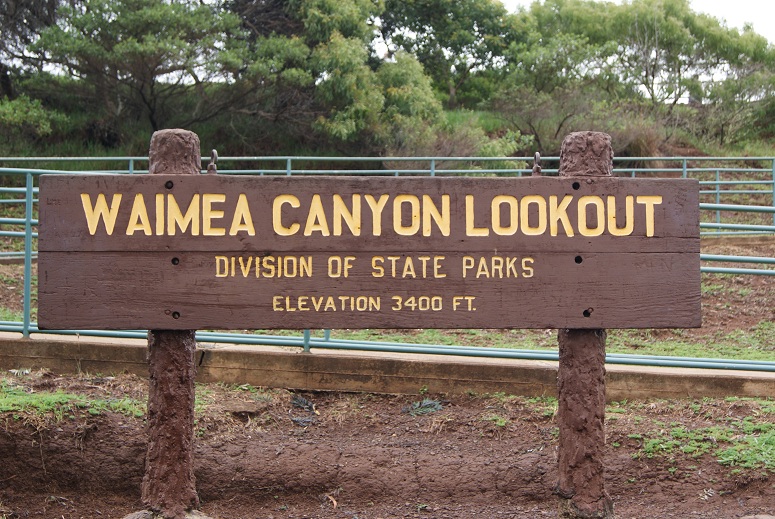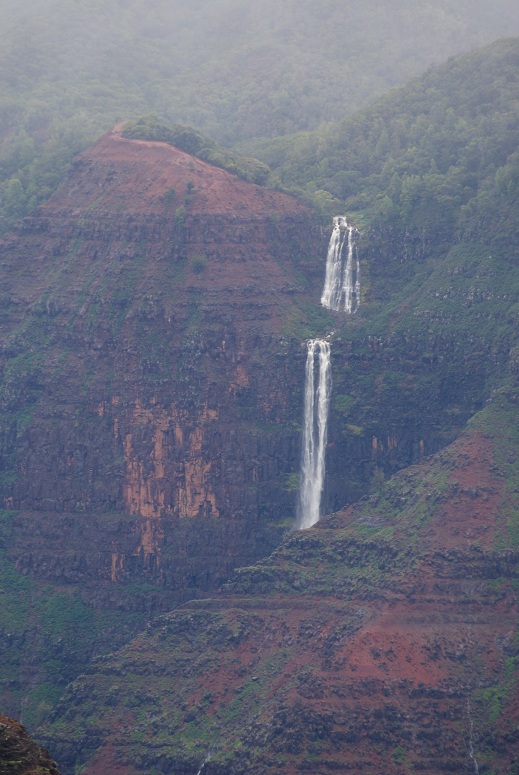 Waimea canyon, the Grand Canyon of the Pacific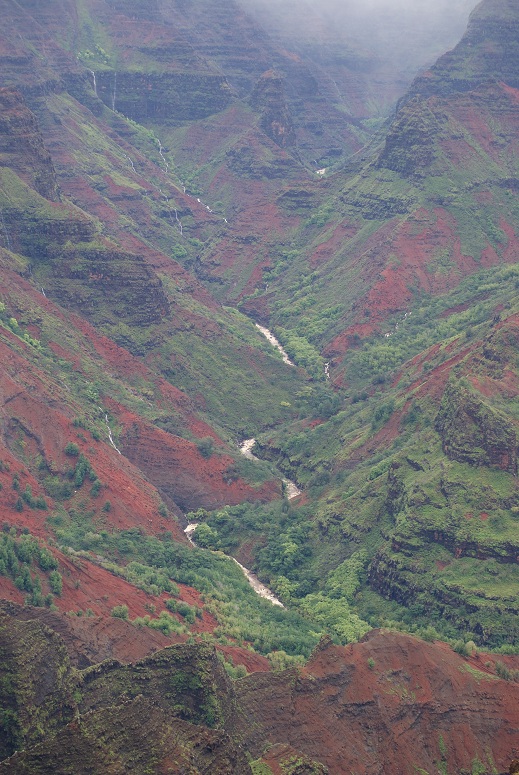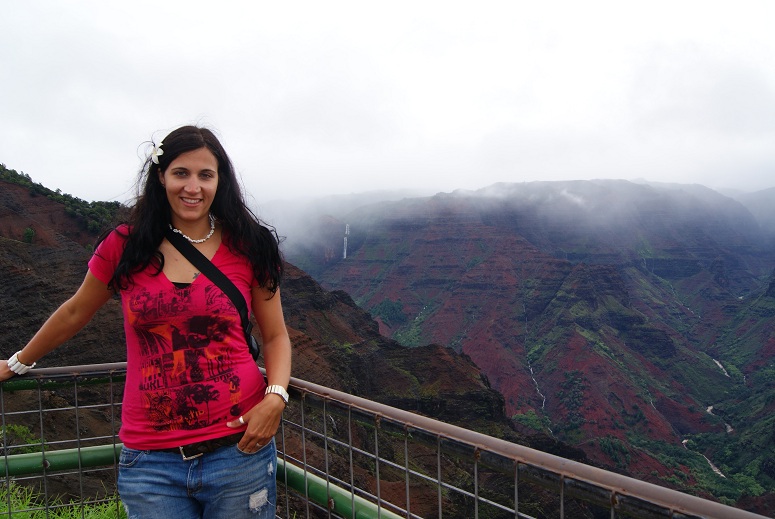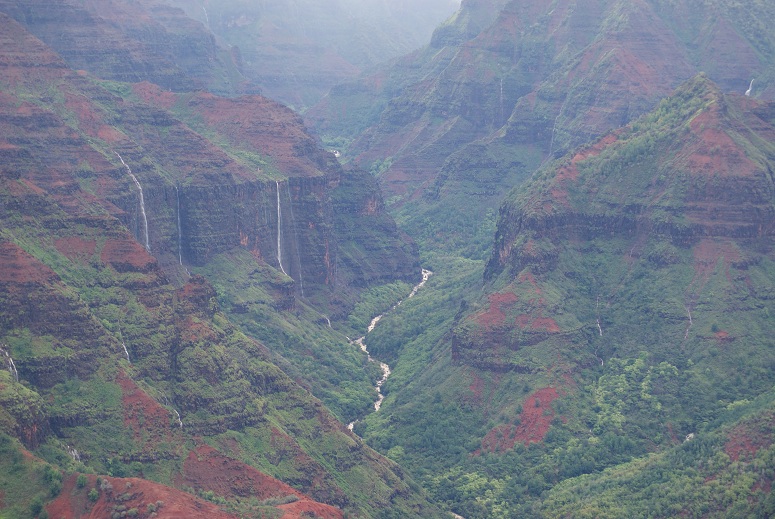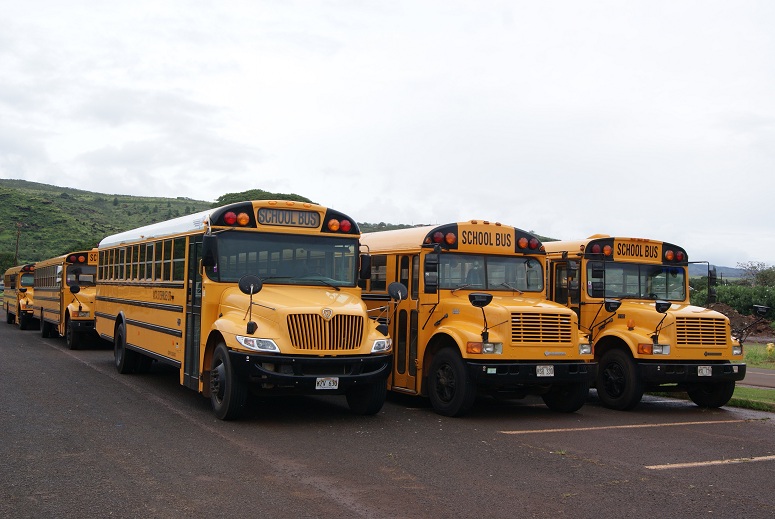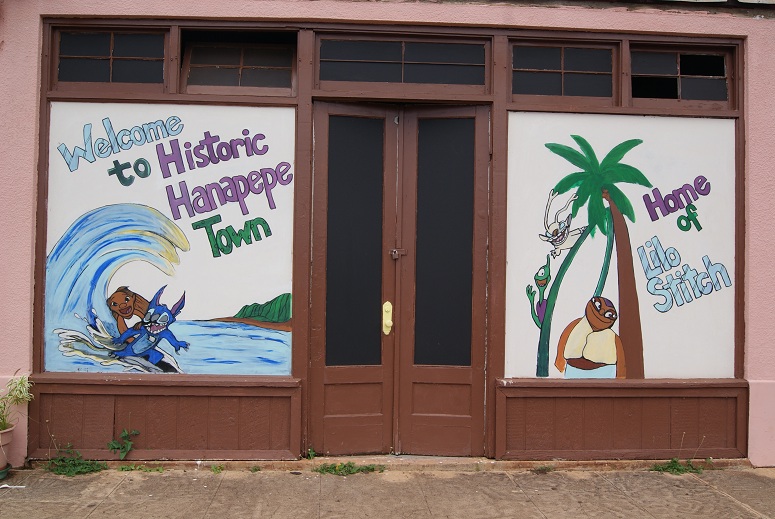 Hanapepe town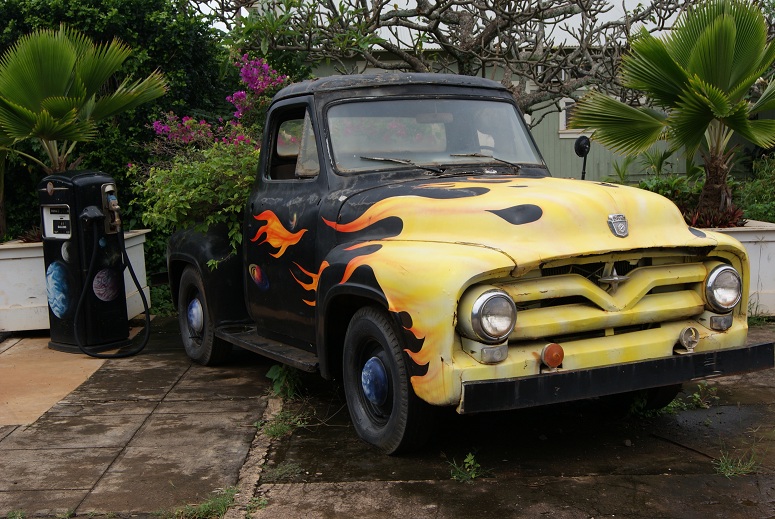 At 2 o'clock I had to leave Waimea because my flight back to Honolulu was at 4 p.m., I drove all the way back to Lihue, stopped at Hanapepe town for lunch, returned my car and off to the airport. I wish that I'd had more time on Kauai, it is such a beautiful island and most of the time I was there it was raining.
Honolulu
I didn't have much time in Honolulu, my flight arrived two hours late, I checked into a hotel at Waikiki and met up with Eveline (the Swiss girl I met on Maui) and her friend and we had dinner at the Cheesecake Factory.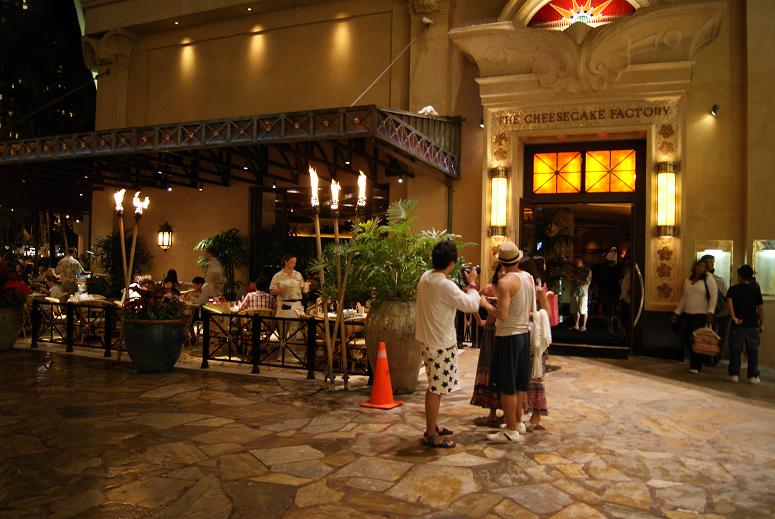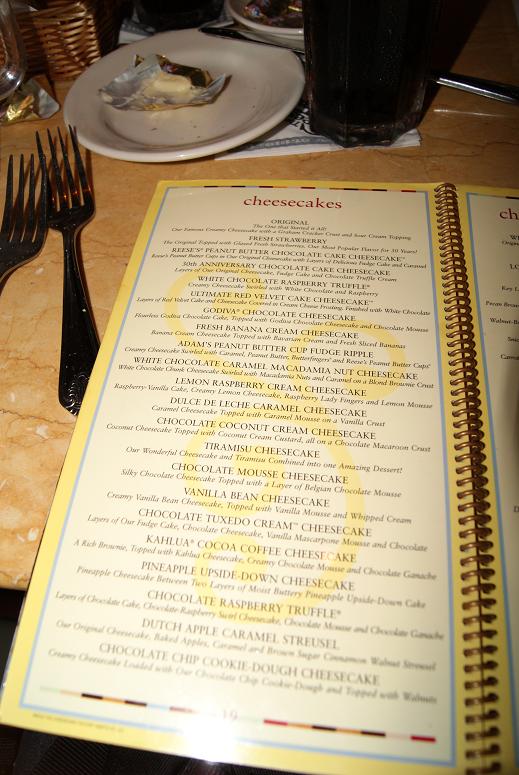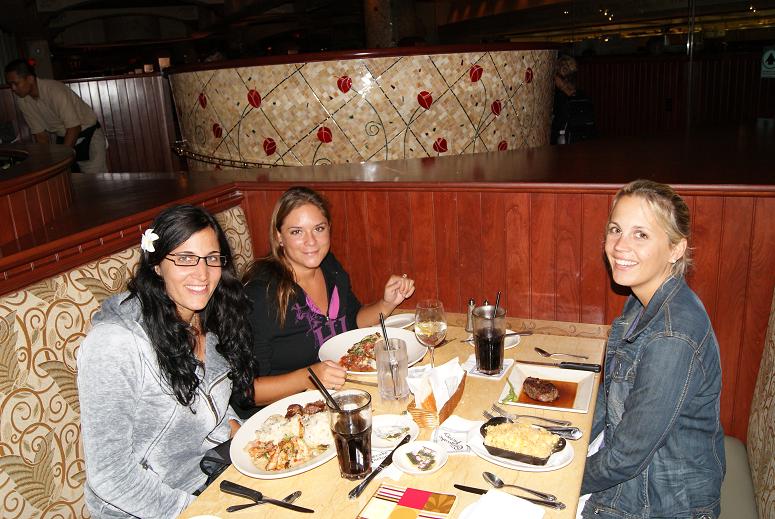 dinner at the Cheesecake Factory with the two Swiss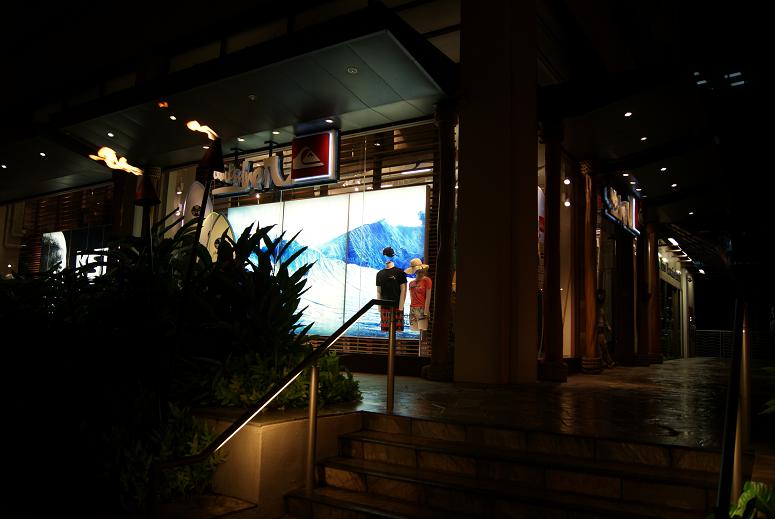 Quiksilver Waikiki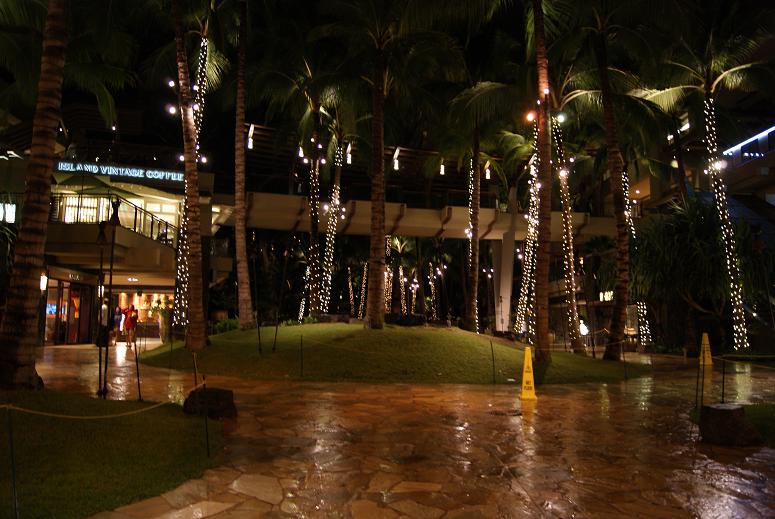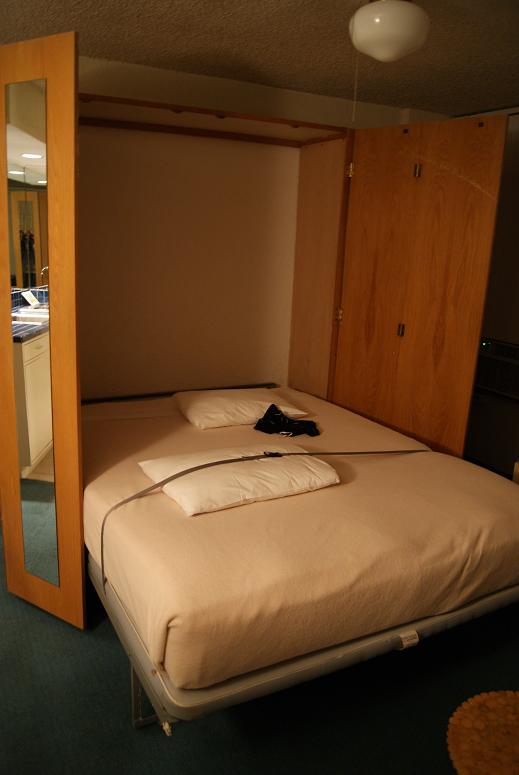 I there I thought I came out of the closet a long time ago lol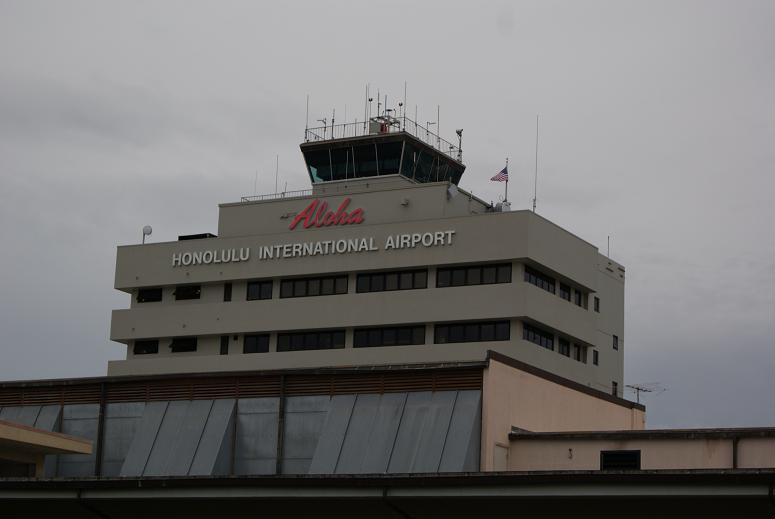 On Saturday I got up at 5.30 a.m. and waited outside for my shuttle bus which didn't come, so I had to take a cab to the airport. I was sad to leave Hawaii because it is so beautiful but I was also very happy because today was the day that I was gonna see my girlfriend again after 10 weeks. She is flying to L.A. and we are staying in L.A. and going on a roadtrip to Vegas for a week. I was sooo excited!