It has been a big dream of mine to do a safari in the Kruger National Park in South African since I was a child. I've been to many places, some places twice (Hawaii, Australia) some like New York, Canada, Thailand 4 times but I gotta admit that Africa never really got my attention until now. I probably was afraid it would be too dangerous or whatever. But I have been to countries like Mexico and Brazil that have the same reputation and I felt safe there. So once we had booked the flight and the safari I was pumped. I googled it, watched documentaries. Finally the time was here....
We got picked up for the safari at 7 a.m. at the hotel in Johannesburg by Simon our guide. We had to collect 4 other people from surrounding hotels and two more at the airport in Nelspruit, closer to the Kruger.
It was a group of eight people, a good mix of age and nationalities. There was Michelle who's Australian and living in Singapore, Ed from Canada and Marika from New Zealand who live in Hongkong, Allison from Scotland living and working in Doha, Qatar and a couple from Brazil. Simon our guide is South African and been doing Safaris for 11 years, so he is very professionel and knows his way around.
This is very important because the Kruger ain't no zoo, it is 2.2 million acres big, the size of Israel and the roads only cover 3% of the National Park. You don't go there and say well now I wanna see a lion or a rhino, you are lucky if you get to see the big five (elephant, rhino, lion, buffalo and the leopard). So your guide needs to know the park, the animals, can read their body language because they are wild animals and some of the most dangerous predators of the world live here. He also has to be a good spotter and read tracks. After the safari I can say that Simon was all of that it was the most perfect adventure and we did see all of the big five.
We also saw hippos, zebras, monkeys, hyeana's, giraffe's, Kudu, Impala, different species of birds, cheetah's, crocodiles, lizzards, snakes etc.
What I loved most about the whole safari is that you never know whats around the next corner or hiding in the bushes, you are being surprised over and over again, also to be so close to these wonderful creatures some of them you seen on tv or in a zoo, some of them you didn't even know they existed. If an elephant is standing two metres away from the vehicle you are sitting in, it's breathtaking and off course intimedating.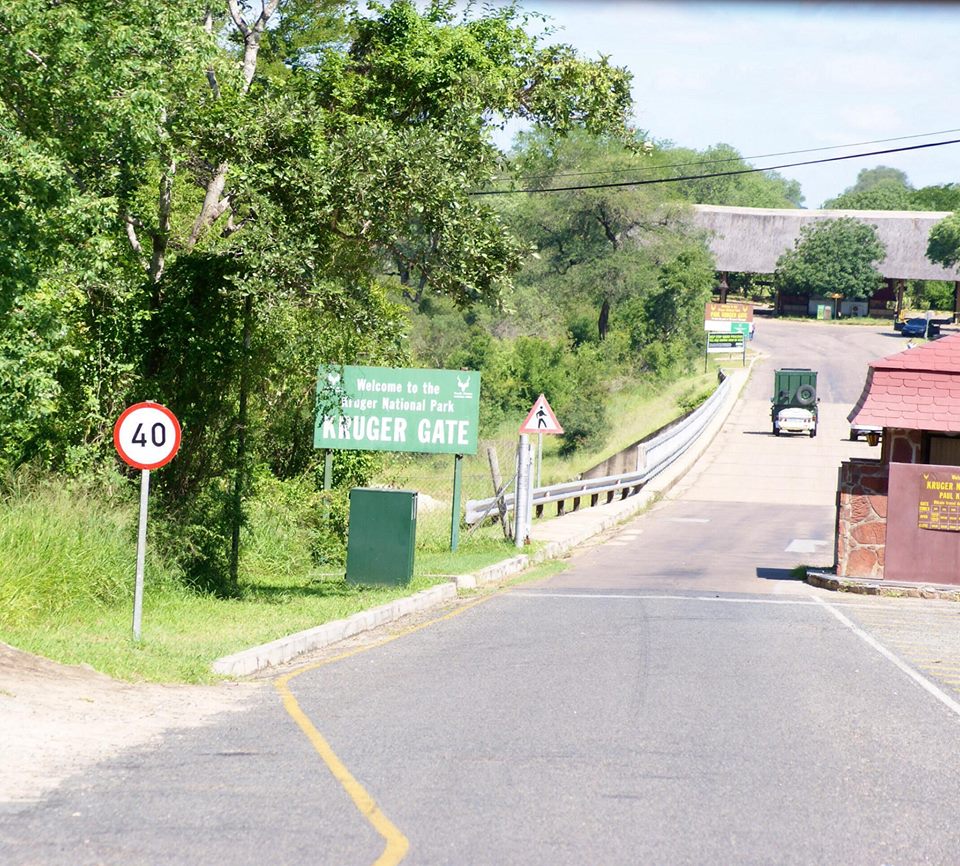 the gate to the National Park which is 2 million hectares big (bigger than israel), roads only cover 3% of it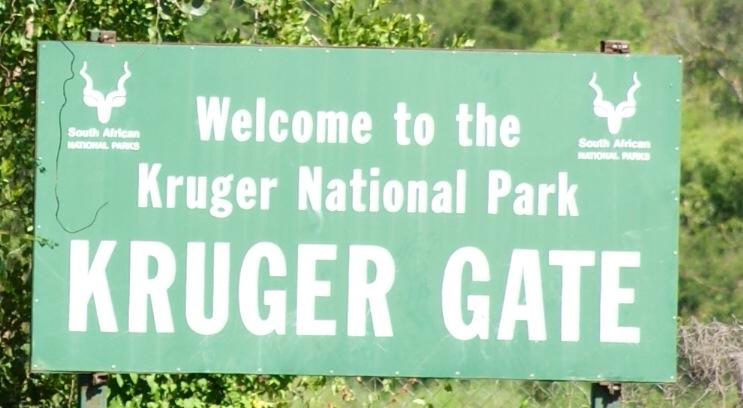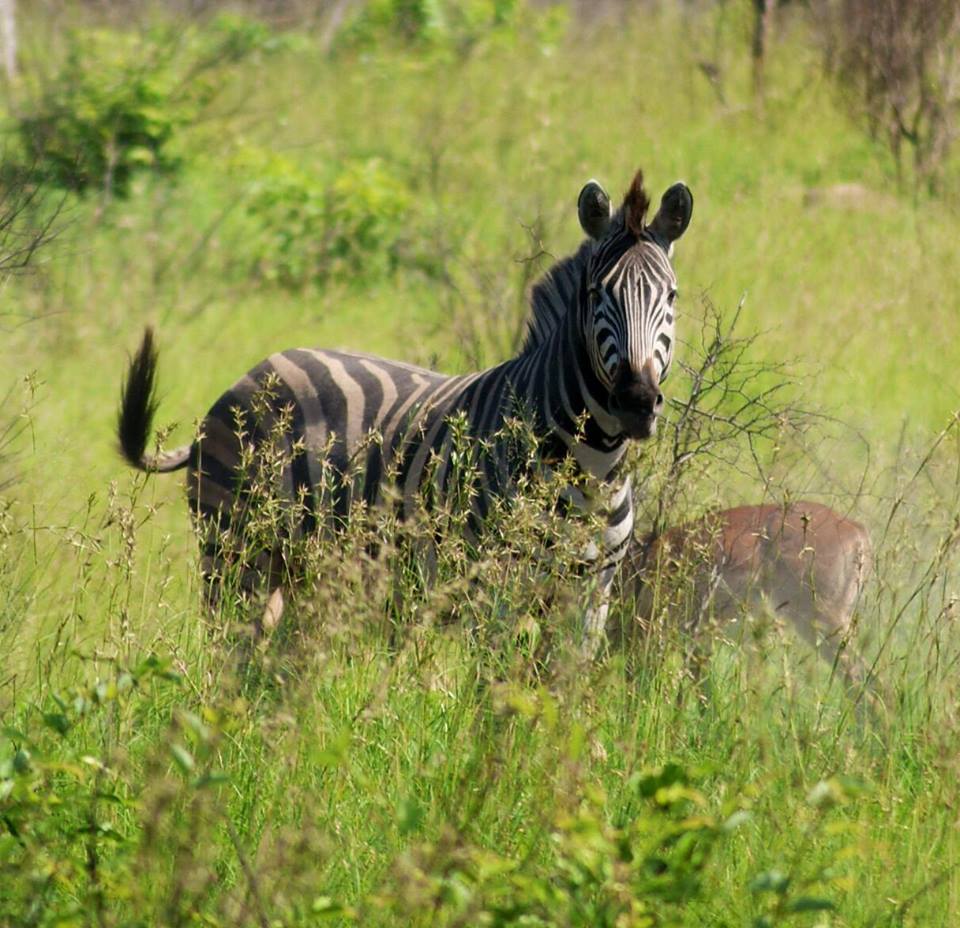 first sightings of zebras, not even 15 minutes into it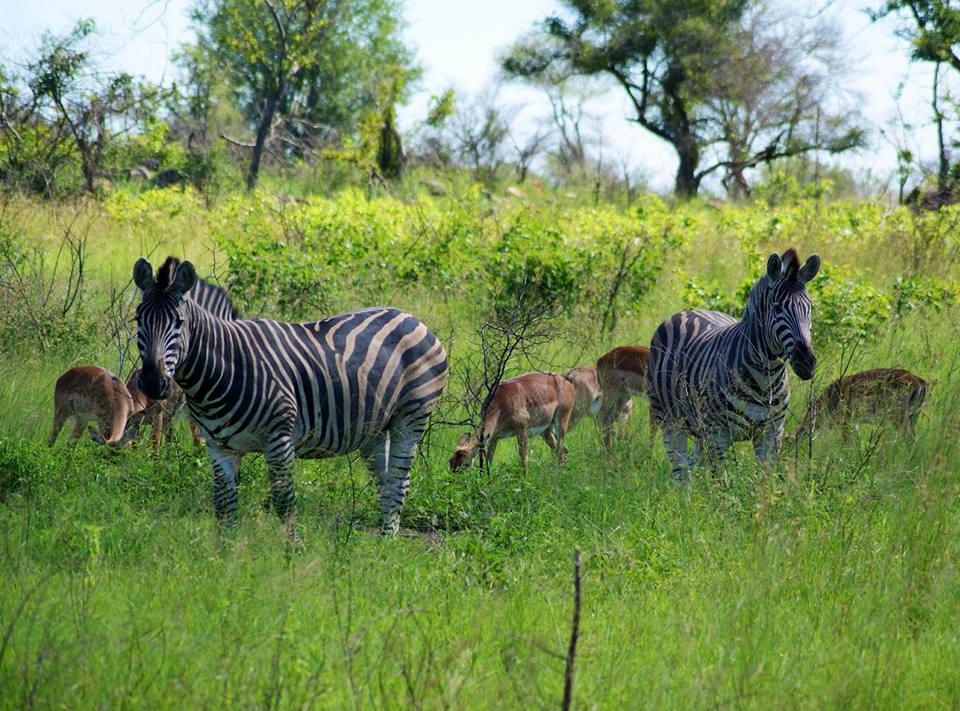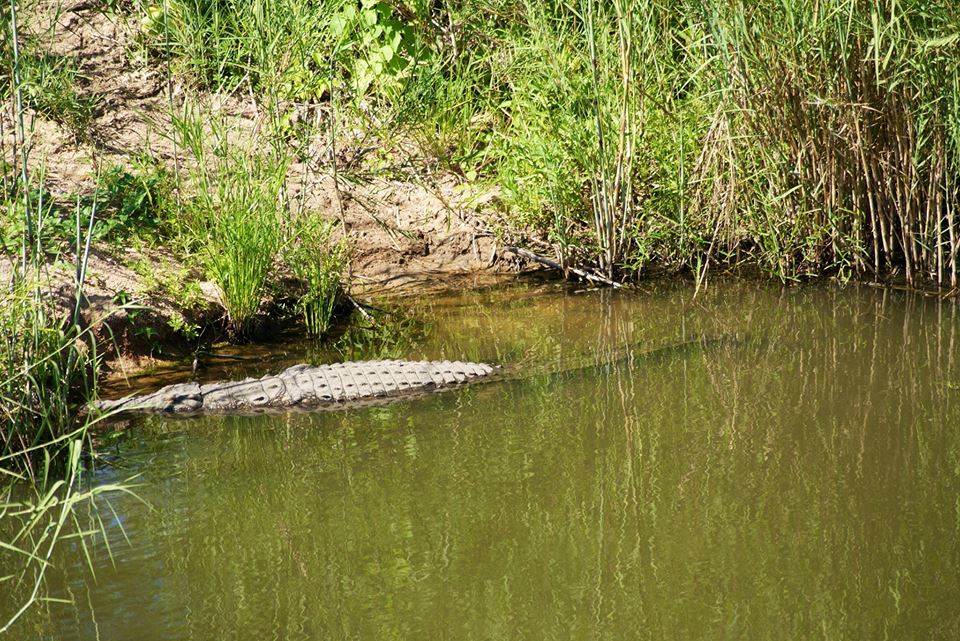 croc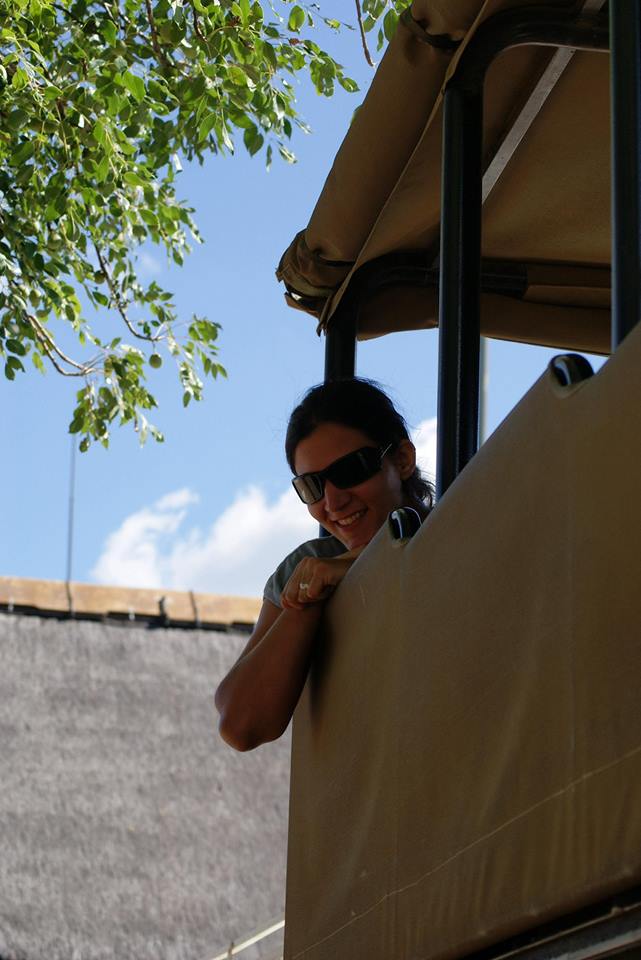 loving it allready, the first game drive
But to go back to the beginning, we were on our way to the Kruger National Park in a minibus, the drive was 5.5 hours long. When we arrived at the Kruger gate we switched into a safari 4 WD vehicle, once we entered I was sooo excited I was finally here. It didn't take long and we saw a couple of zebras. It was Debbies wish to see the, and it didn't even take half an hour!
It was 12 km's to our camp, Skukuza is the biggest in the Kruger, we had a nice little bungalow, not luxurious or anything just cozy and practical.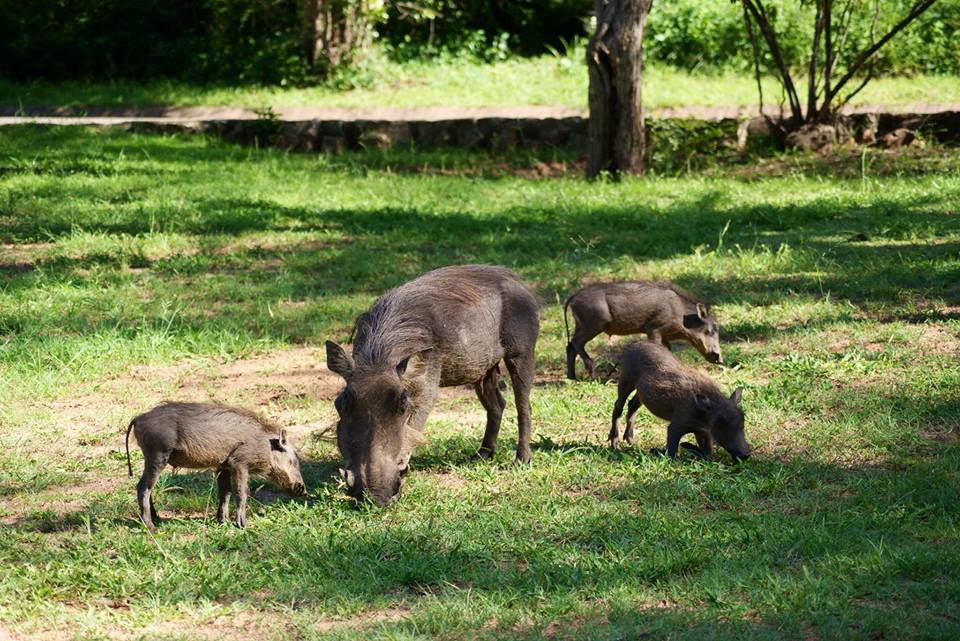 warhogs in our camp, they were enjoying themselves until the park rangers thought it's too dangerous to have them near the people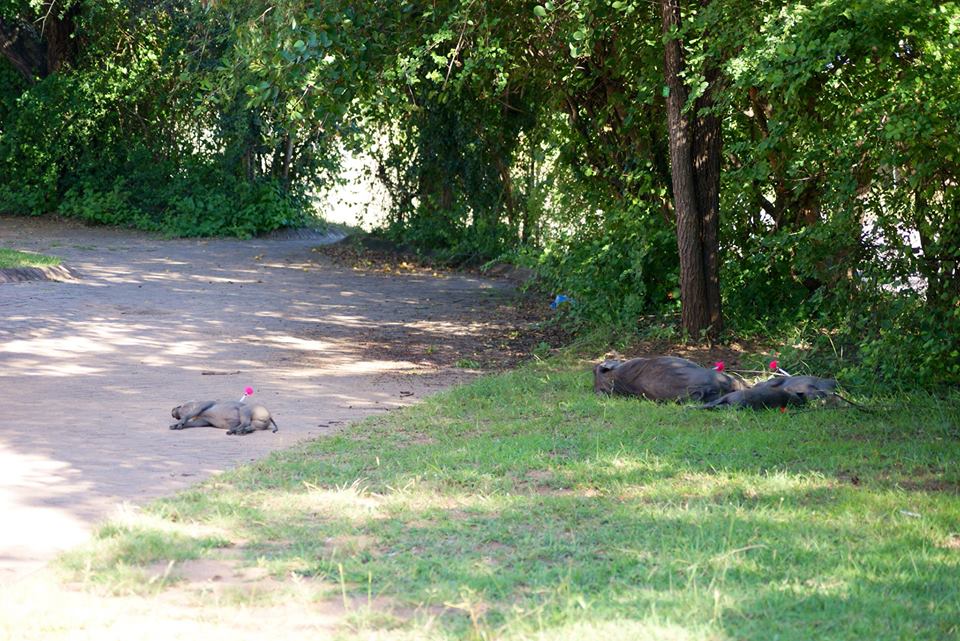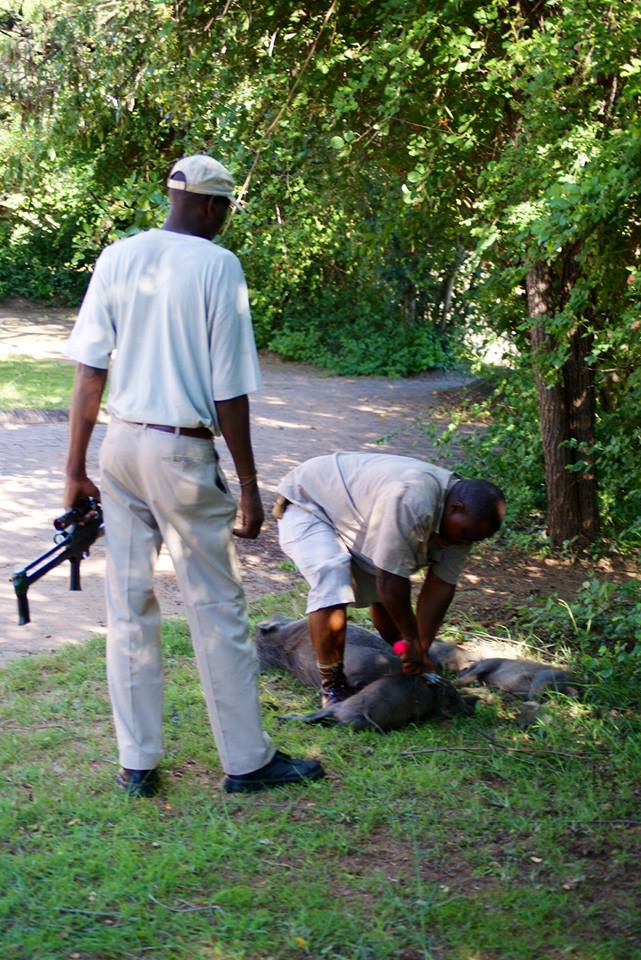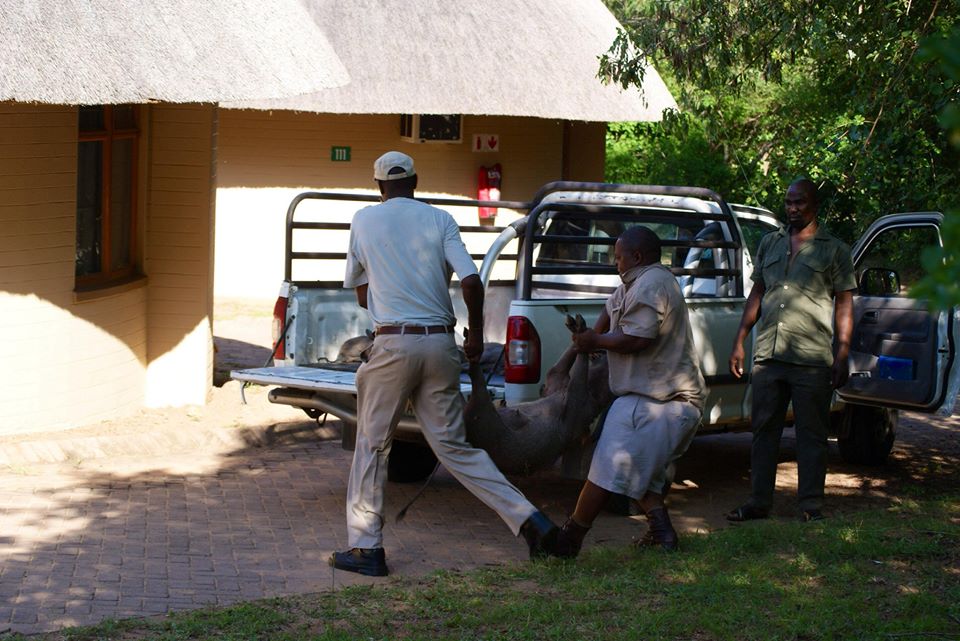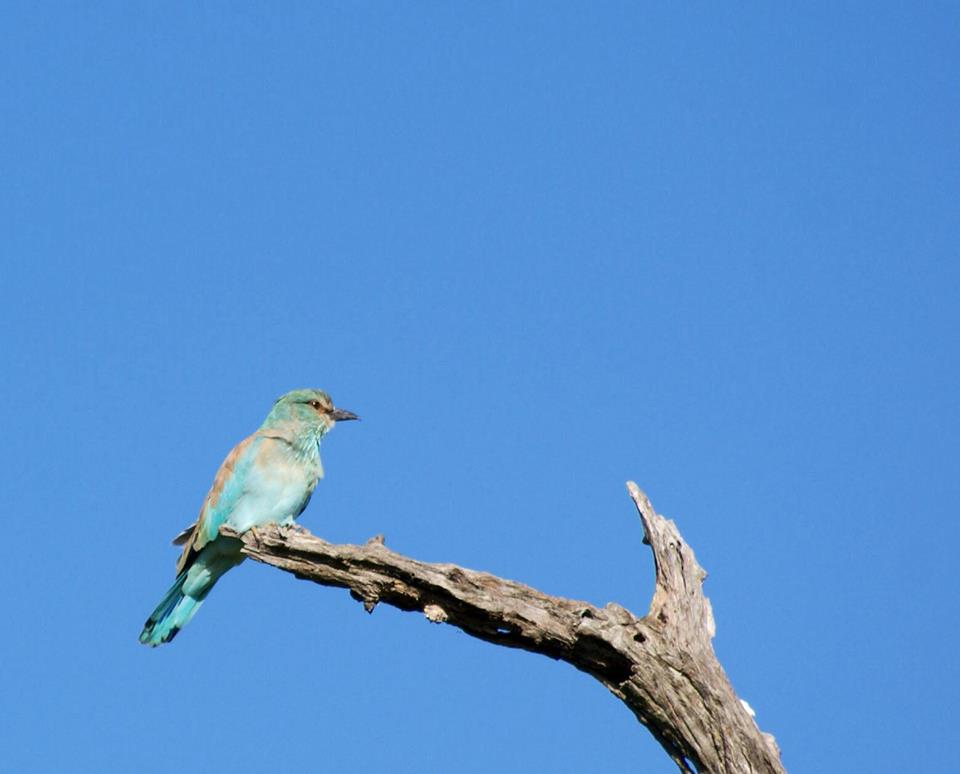 we also saw alot of nice birds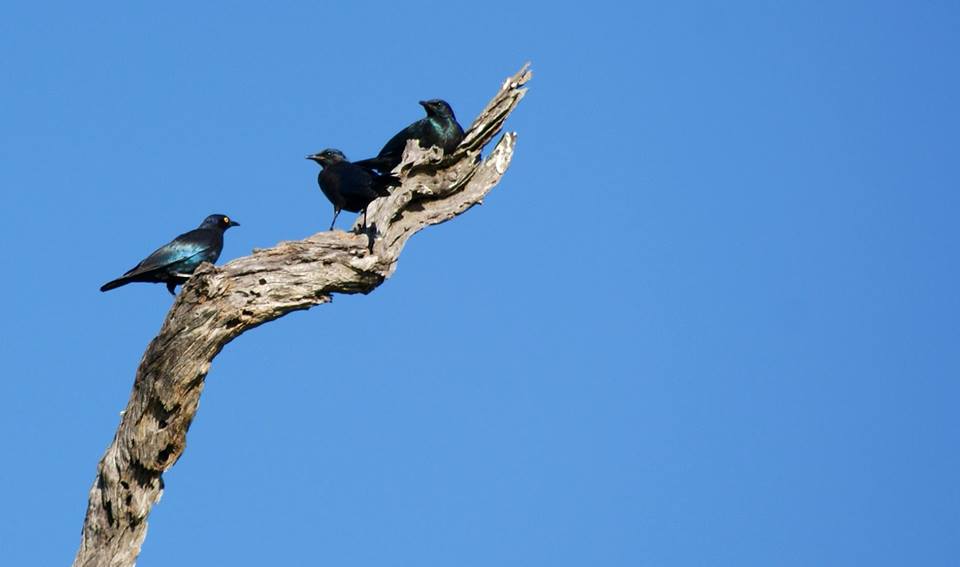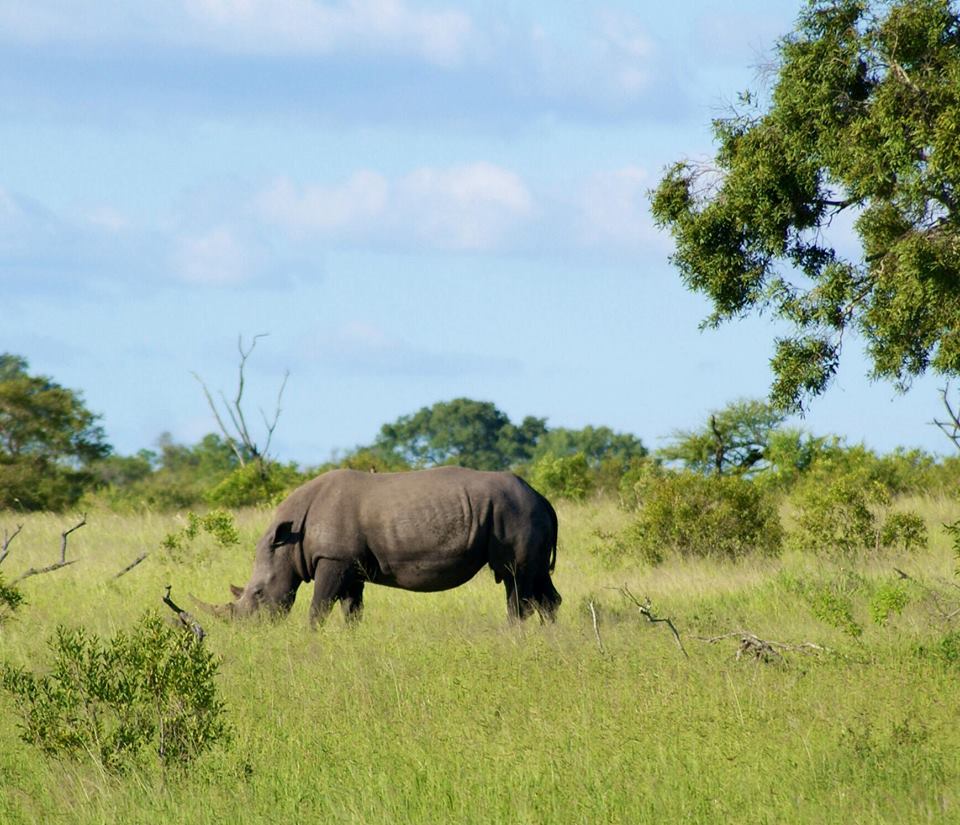 first of the big five - a white rhino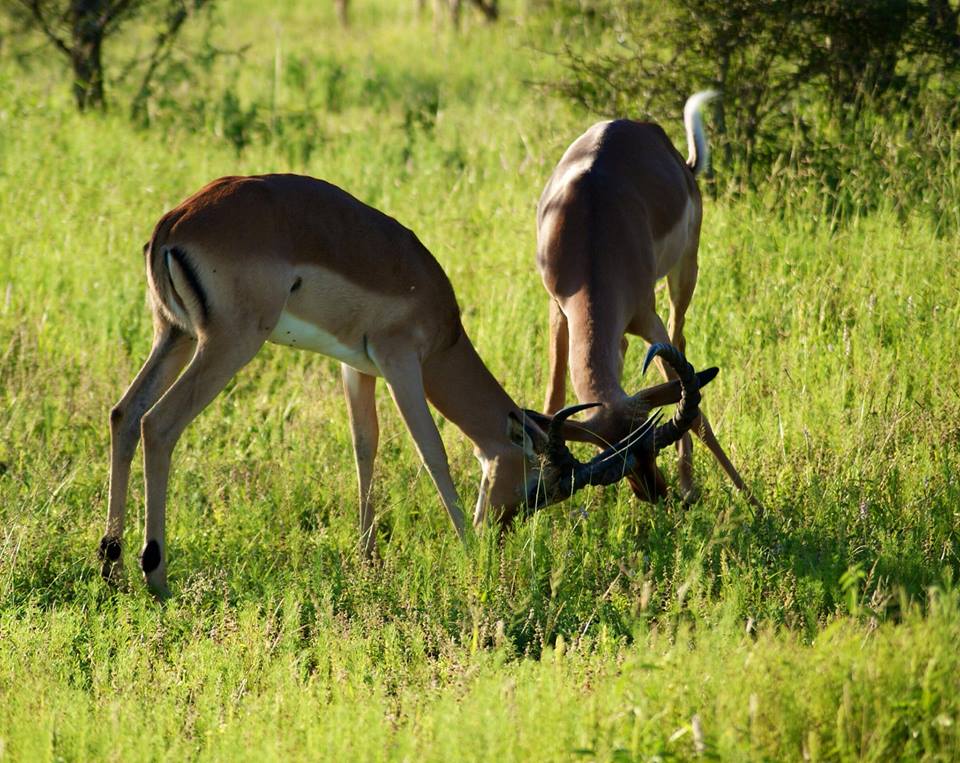 two male Impale (antelope) fighting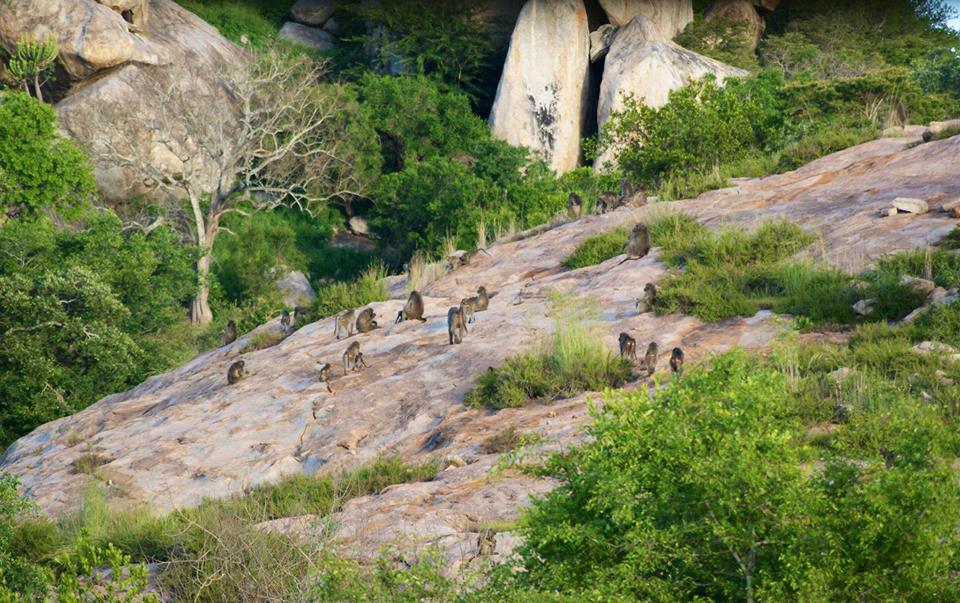 baboons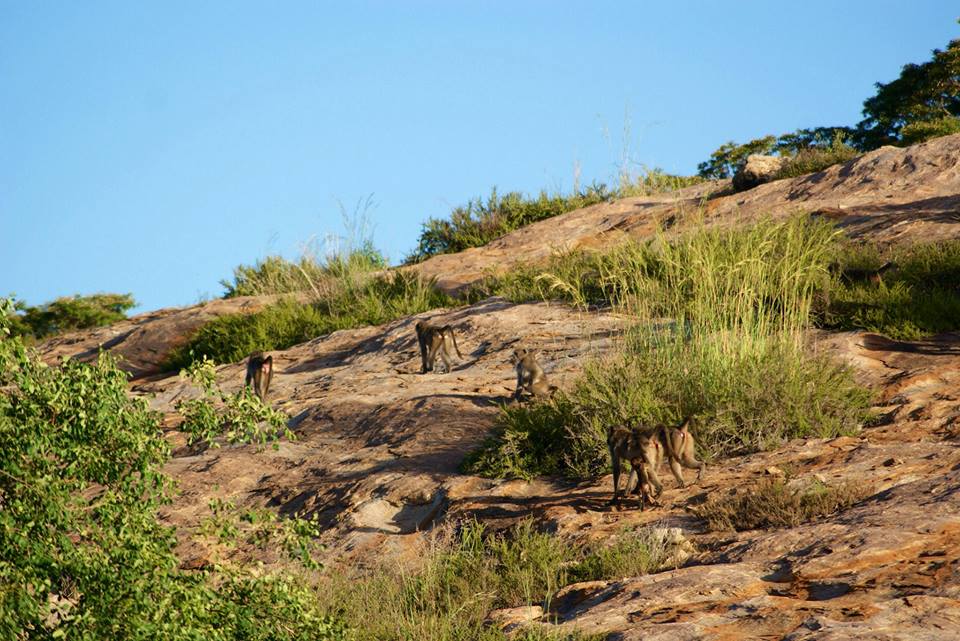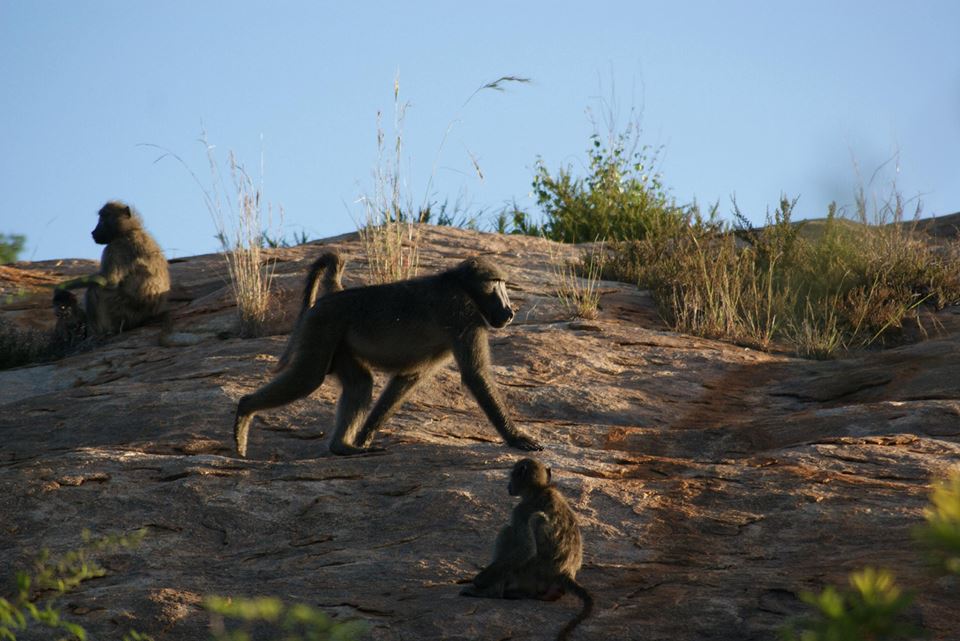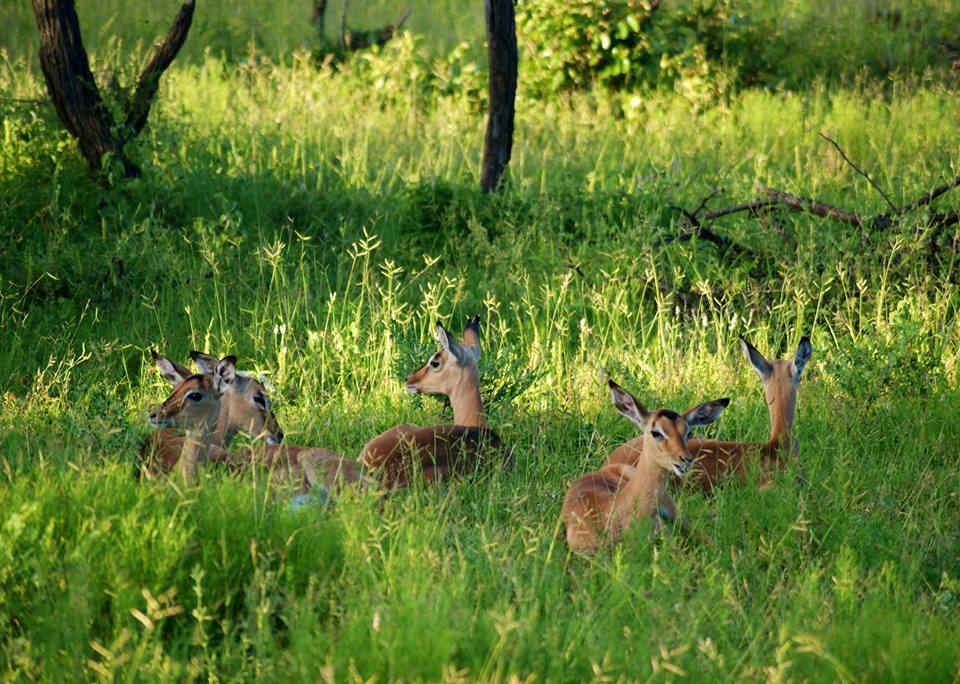 Impala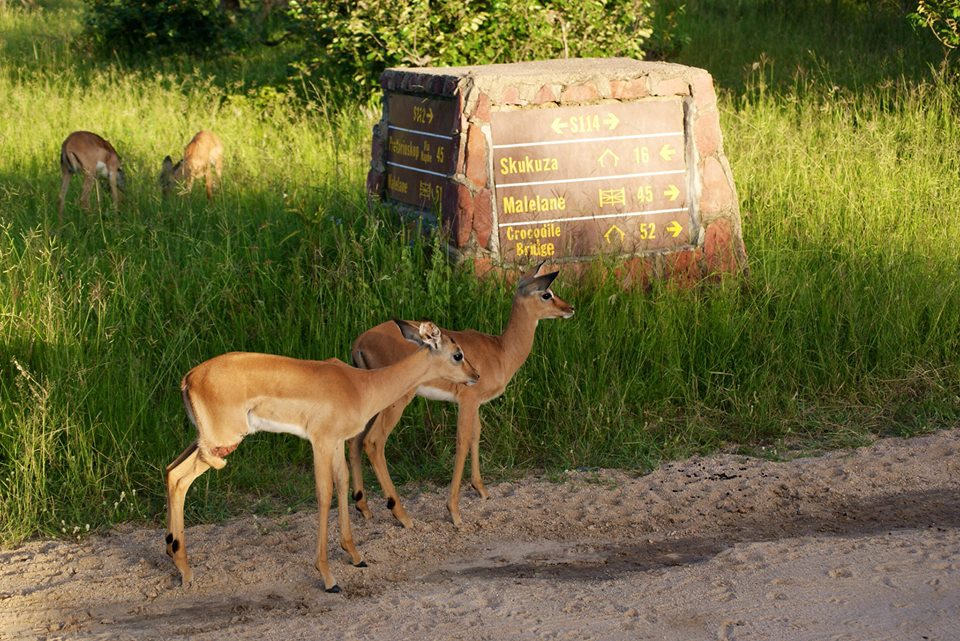 the one that got away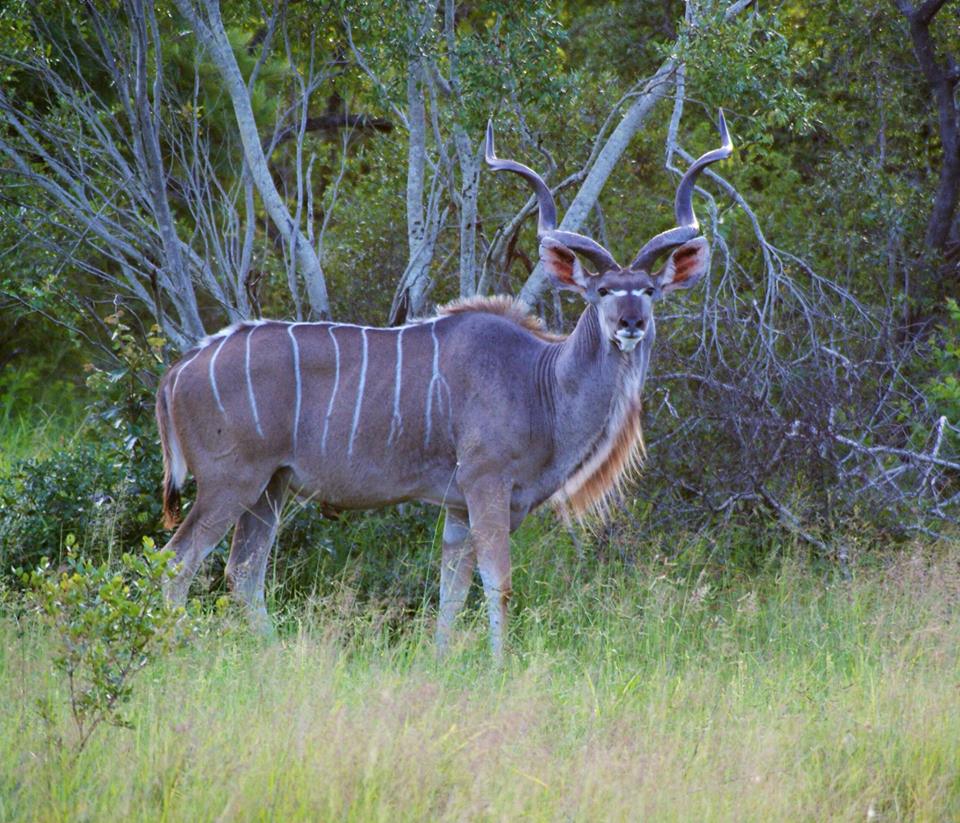 a male Kudu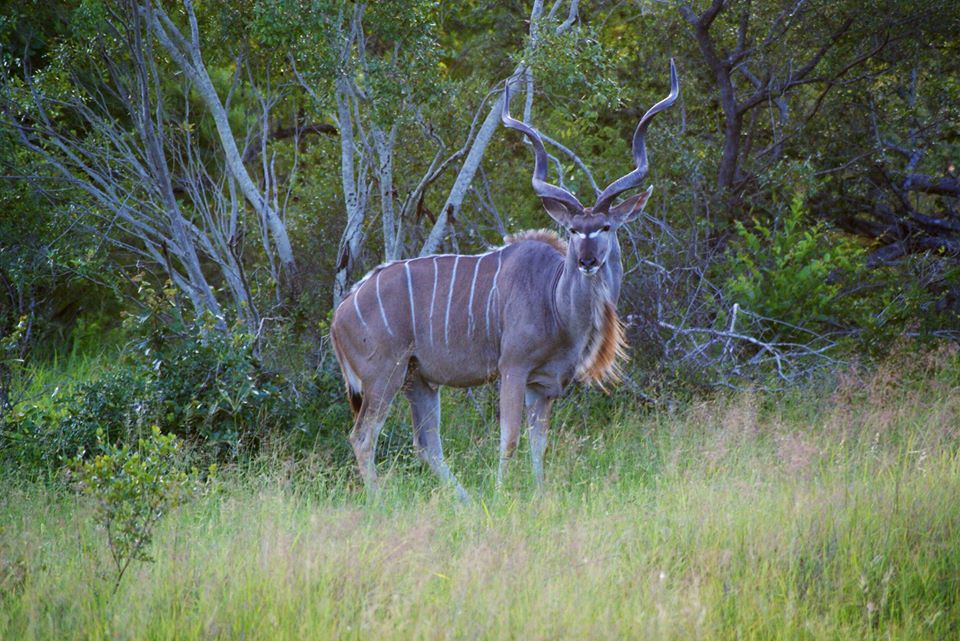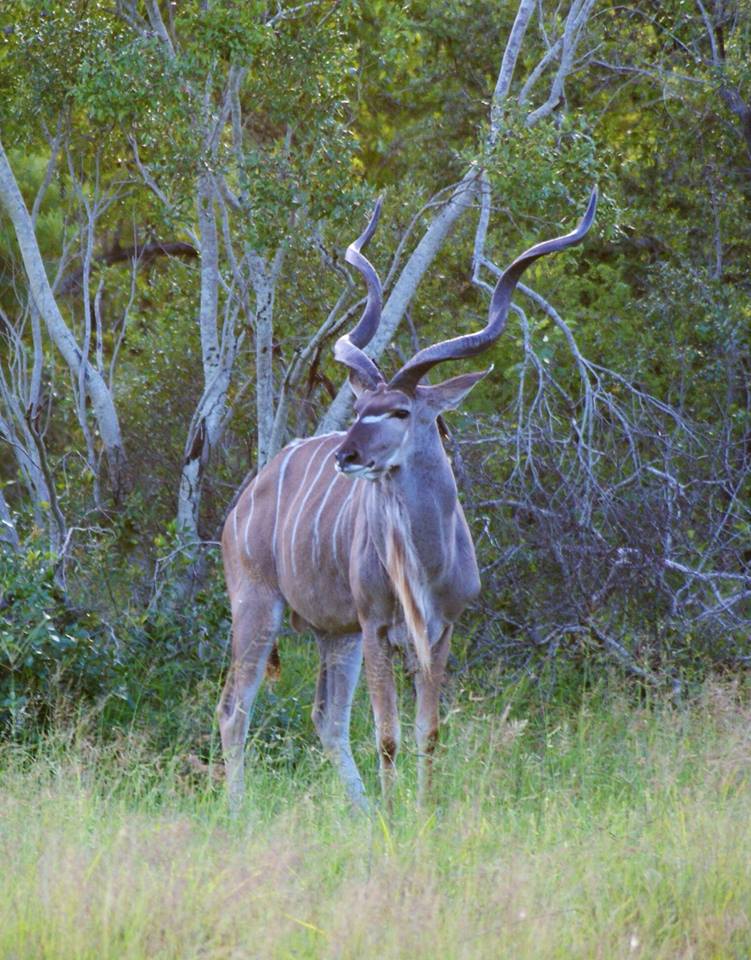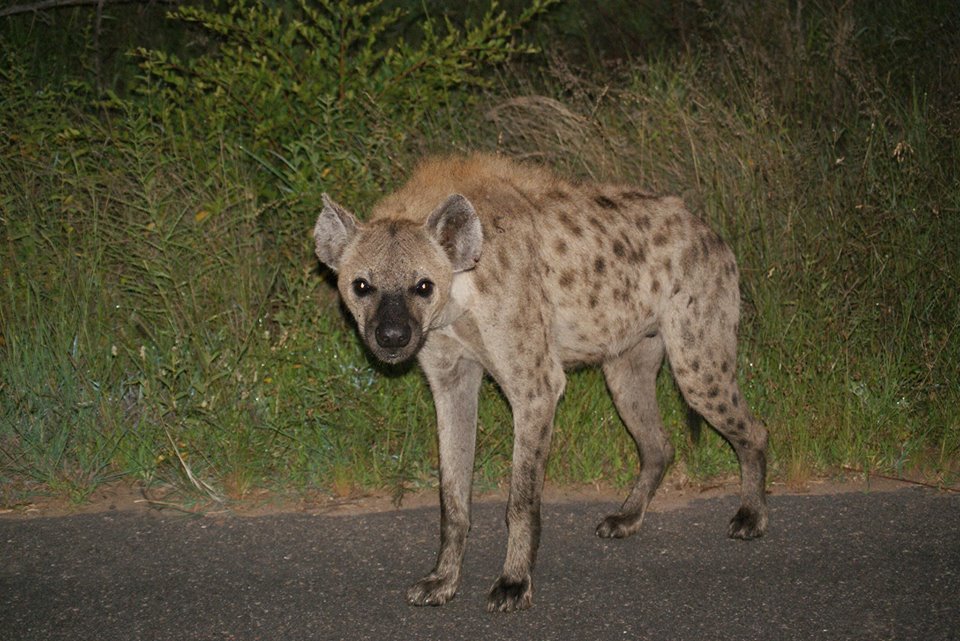 spotted Hyaena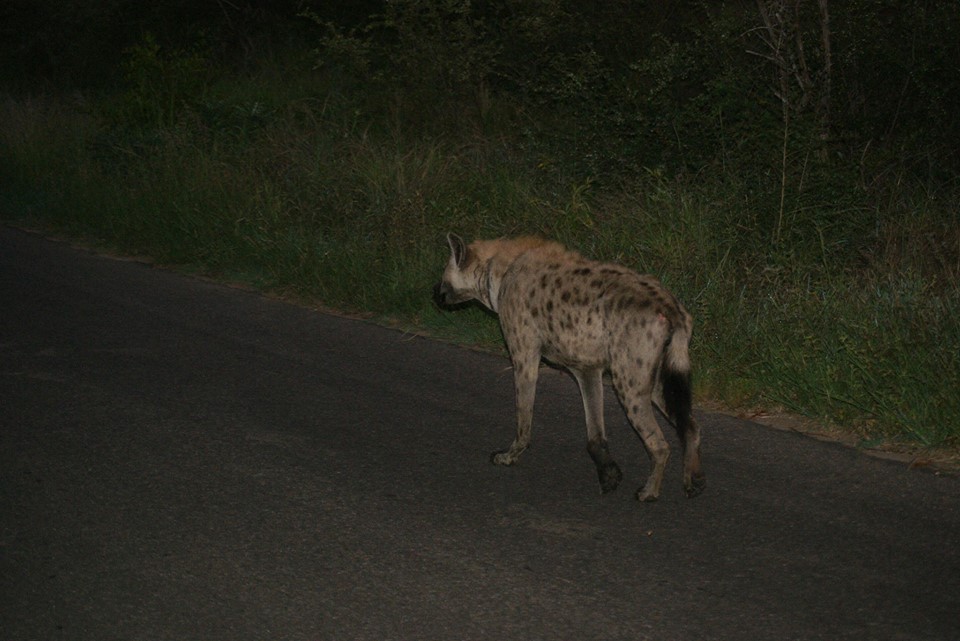 At 3 p.m. we left the camp for our first actual game drive, there is more activity at night or early in the morning because it's not as hot for the animals. It was amazing what we saw in only 3 hours. When we returned to camp Simon prepared a nice dinner told us that its better to go to bed soon because we had to get up at 4 a.m. to leave for the morning game drive at 4.30! First I thought oh no I am on vacation but I didn't care because I wanted to see more animals and hopefully at the end of the trip the big five. So at around 5.30 we saw a leopard, first he was laying down in the grass we couldn't really get a good look at him but suddenly he got up crossed the road in front of us and was stalking a group of antilopes, I guess he got hungry. he was a very patient predator, even 30 minutes later he hadn't attacked one of the impalas, so eventually we left.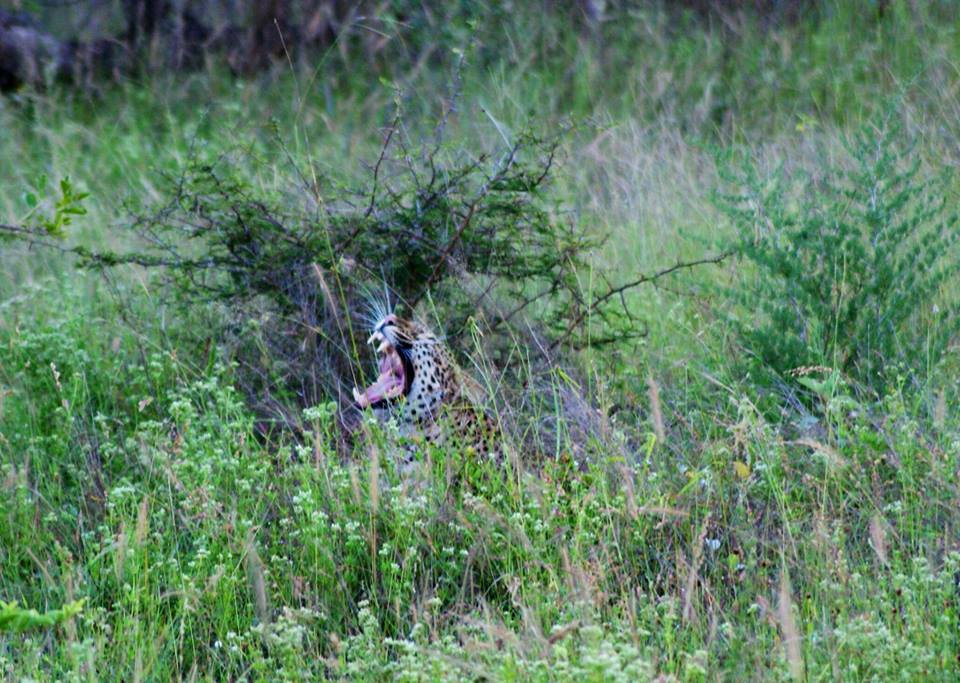 best sighting #2 of the big five - the leopard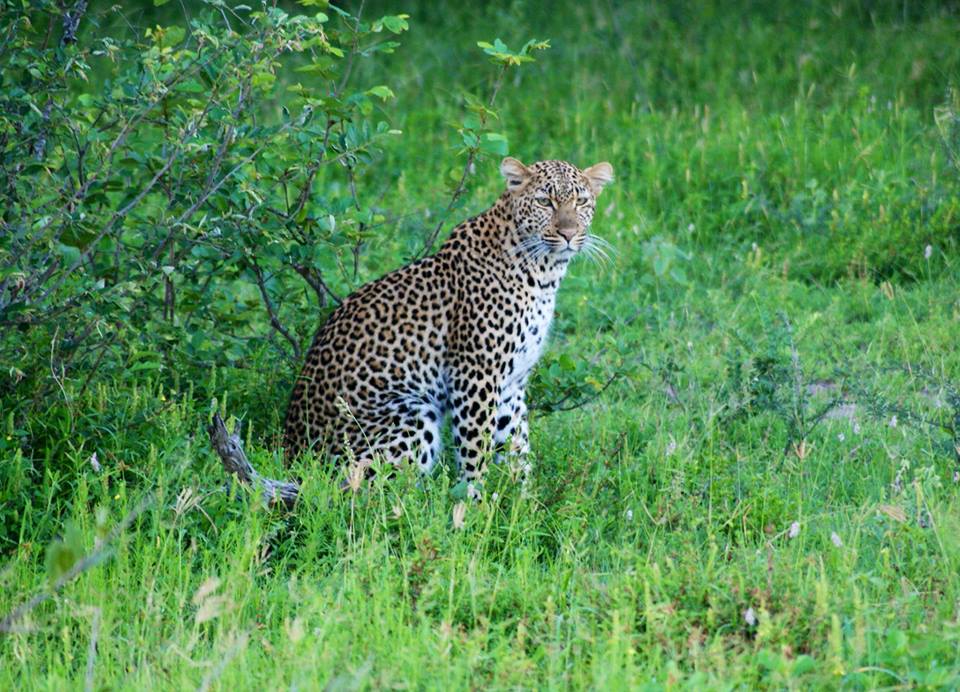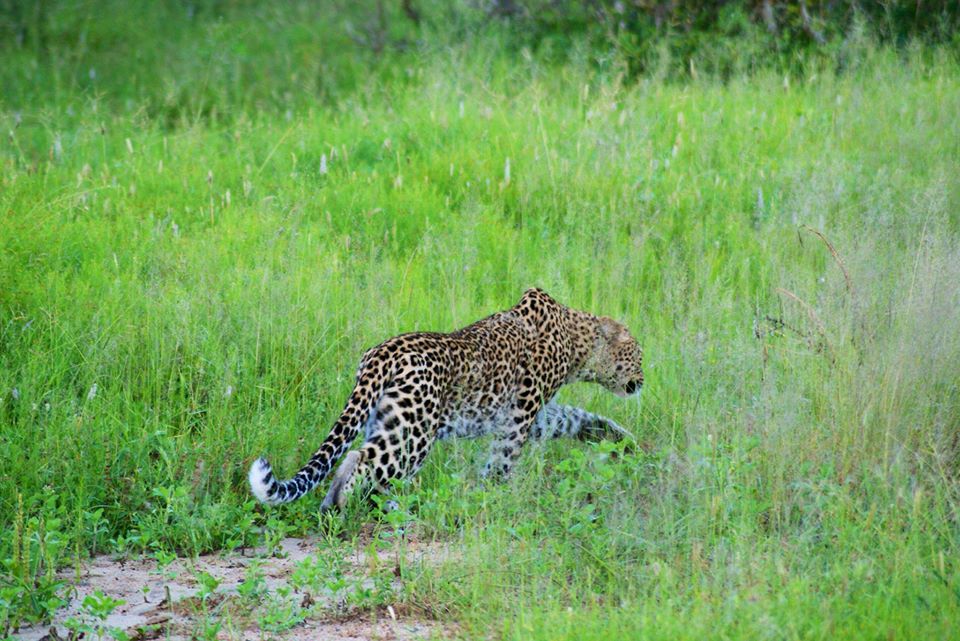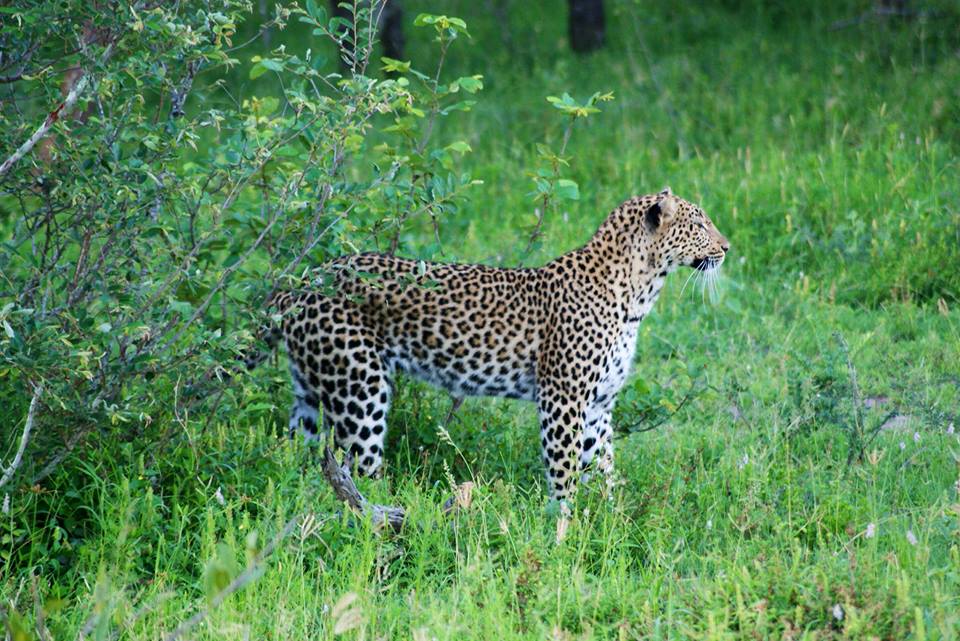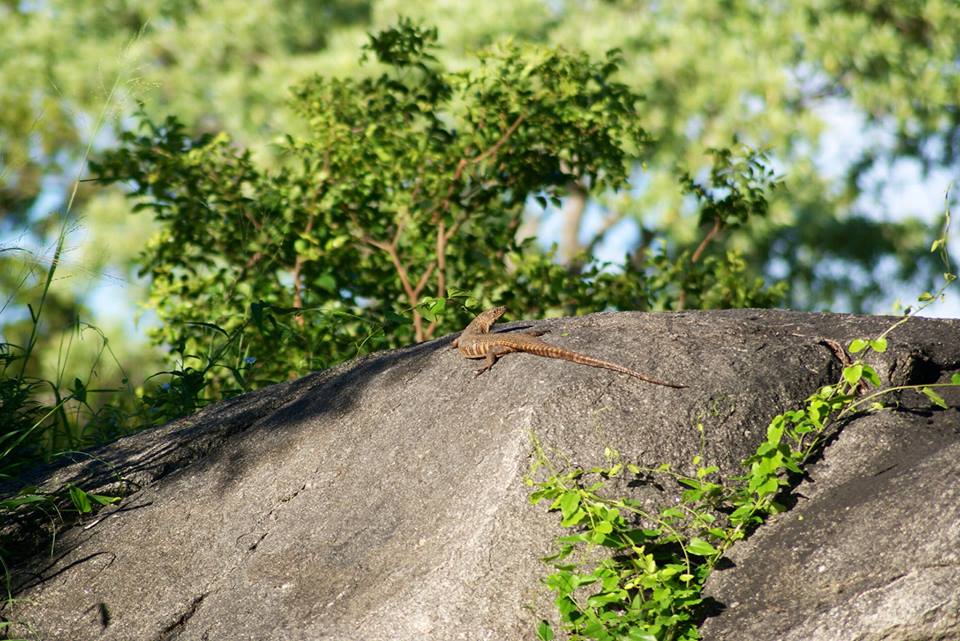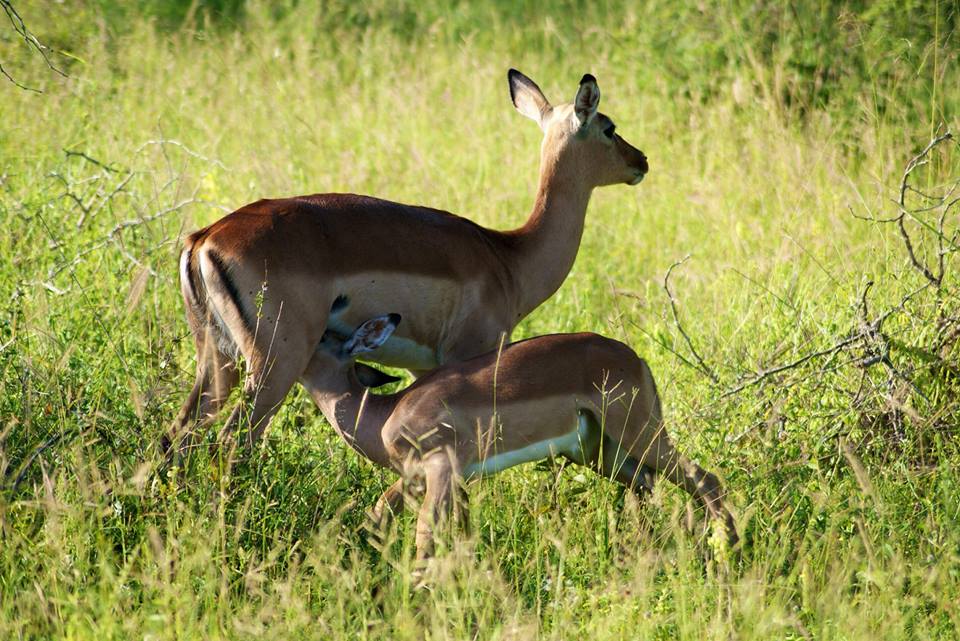 Impala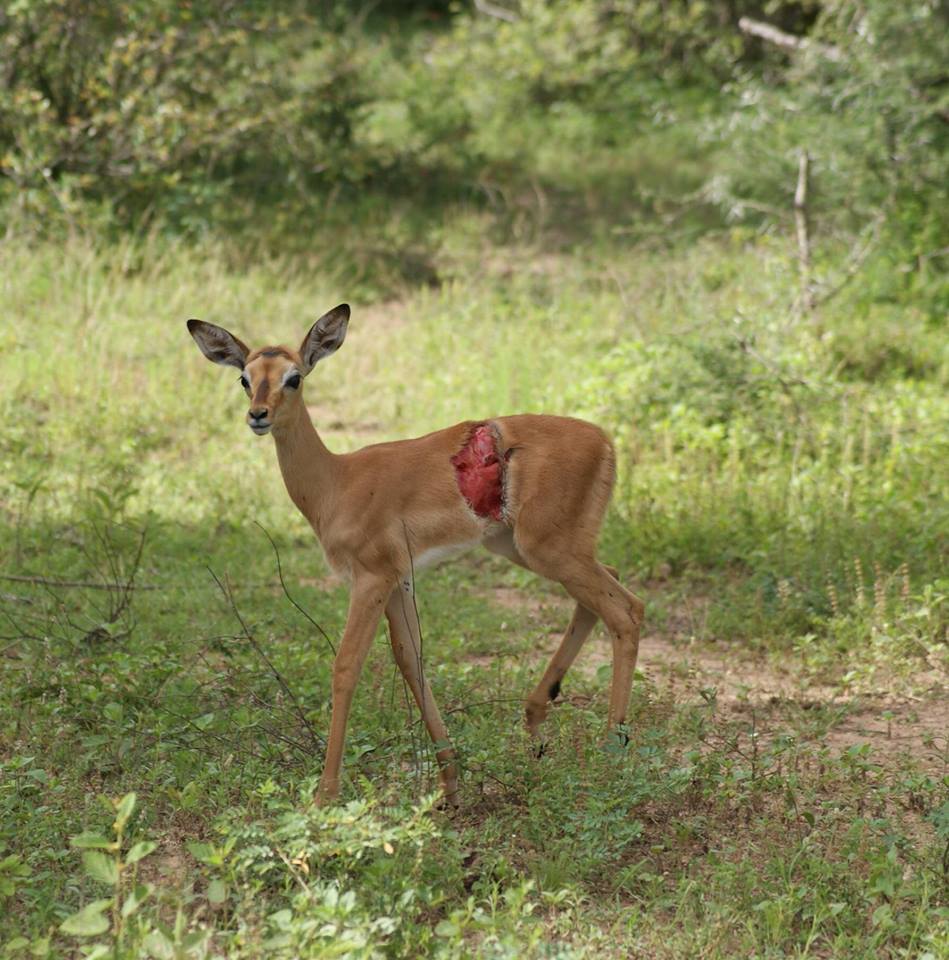 the poor little thing survived the attack but wont live much longer. it's sad to see but on the other hand, this aint a zoo...it's nature.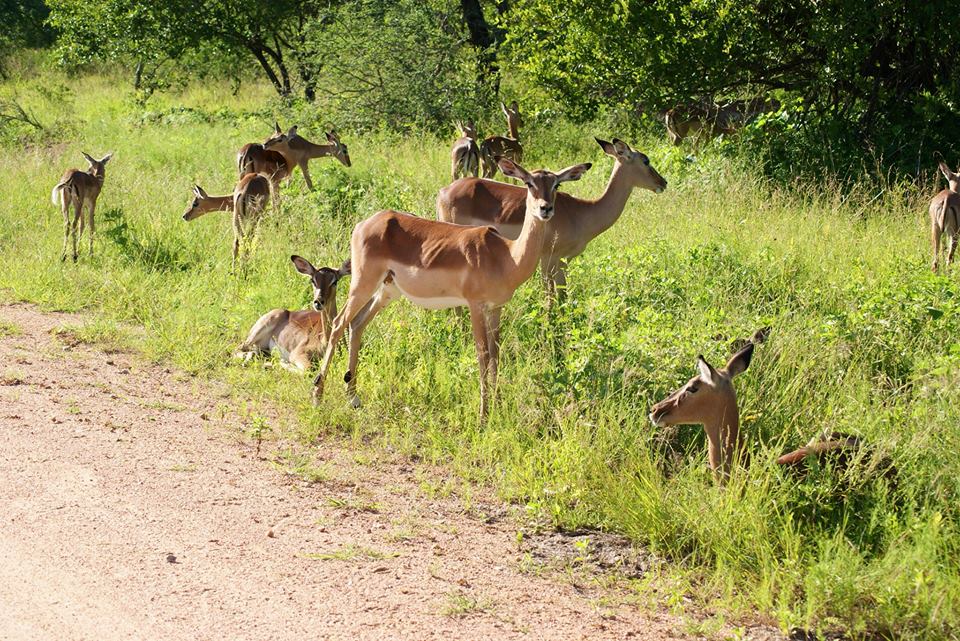 Impala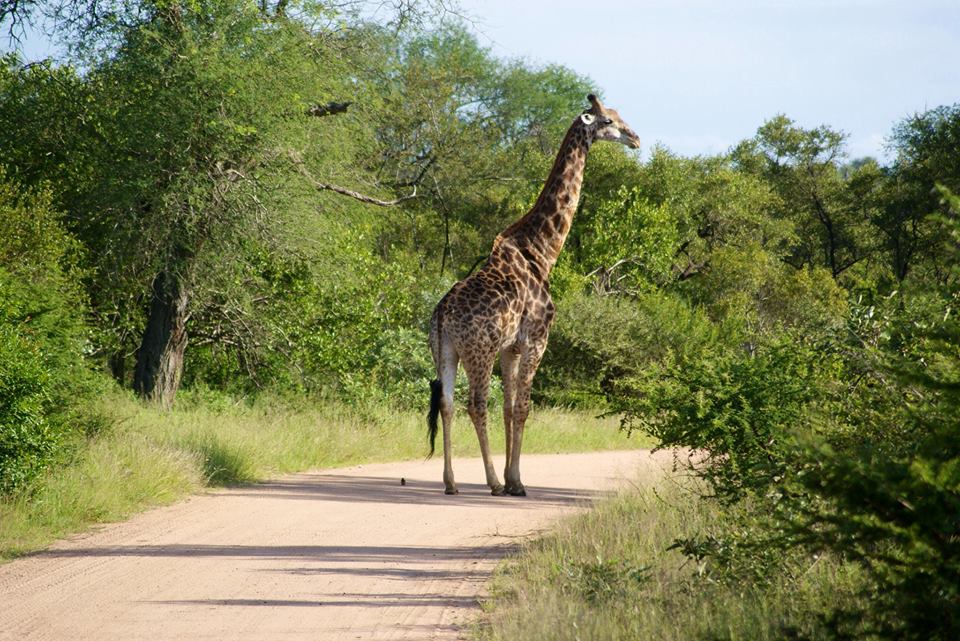 giraffe 5m away from us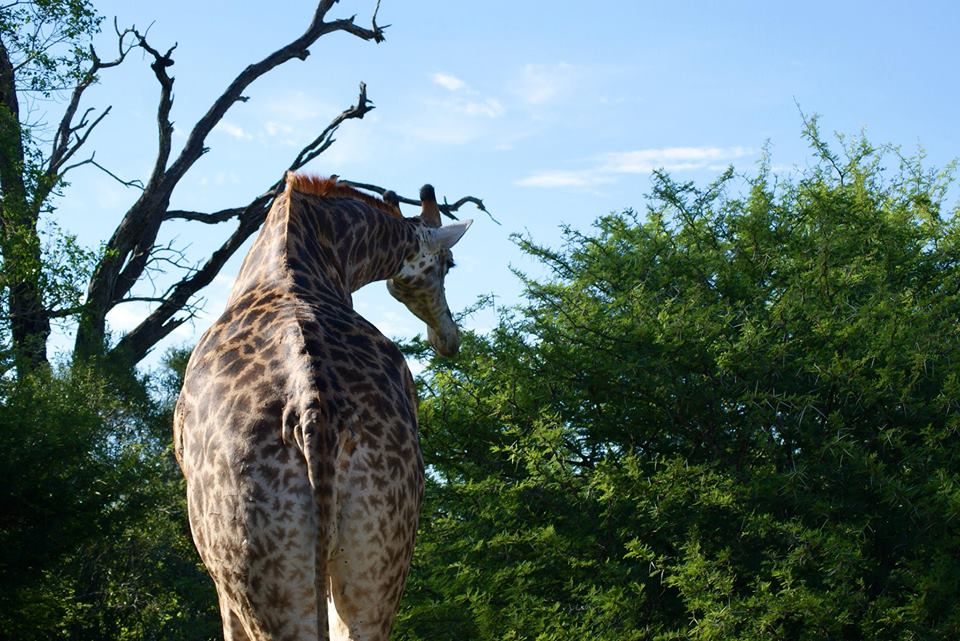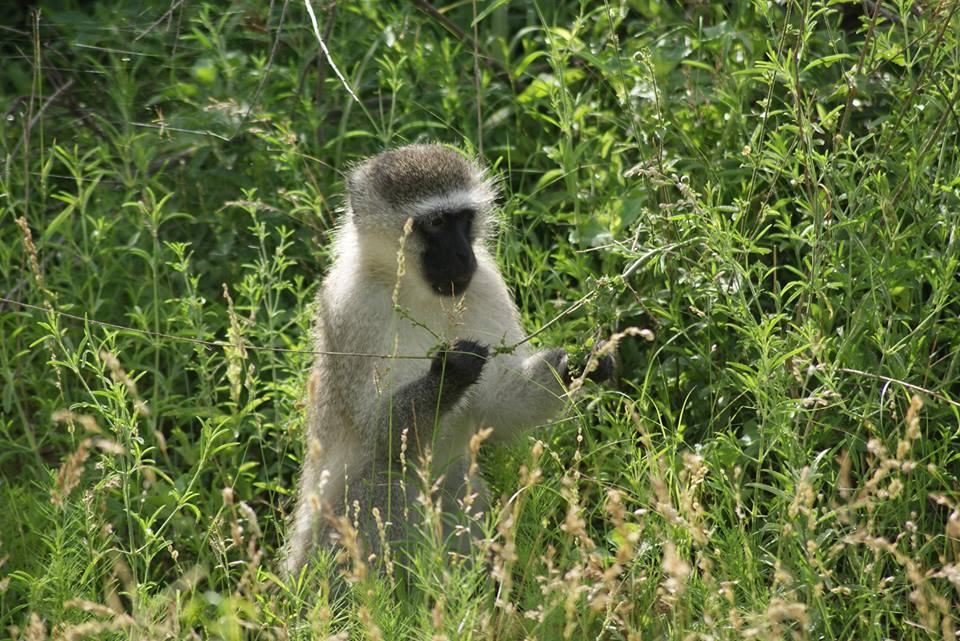 Vervet Monkey's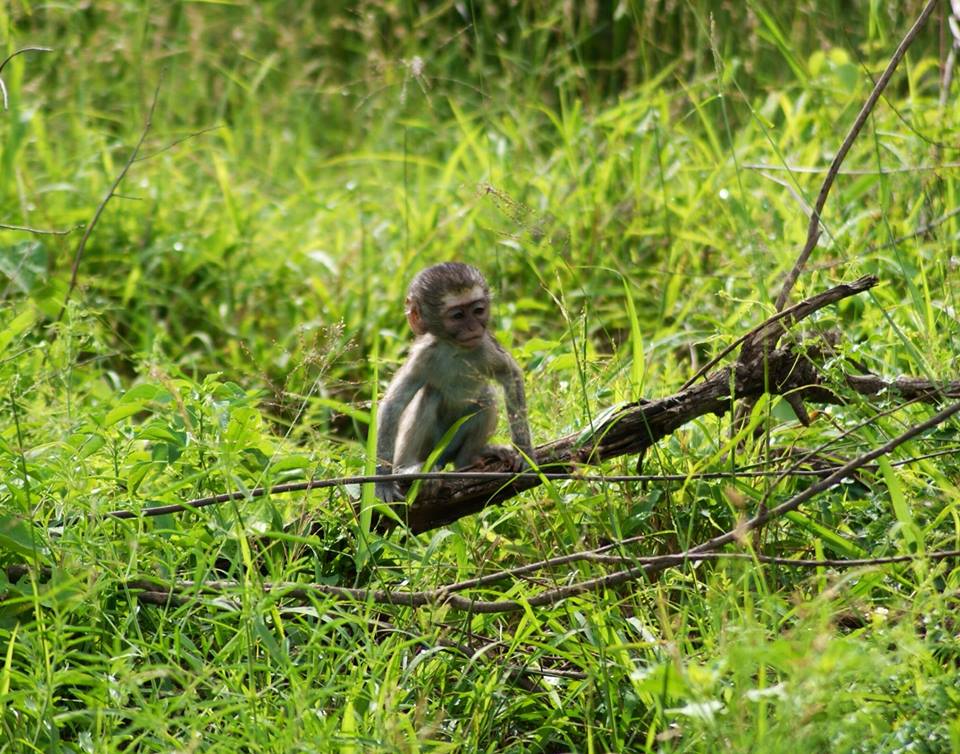 baby Vervet Monkey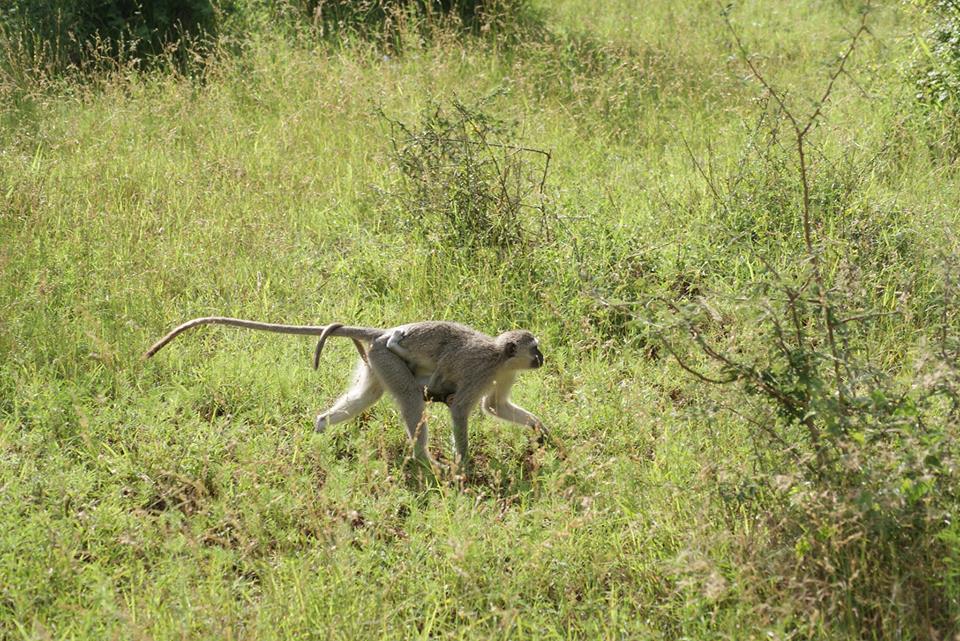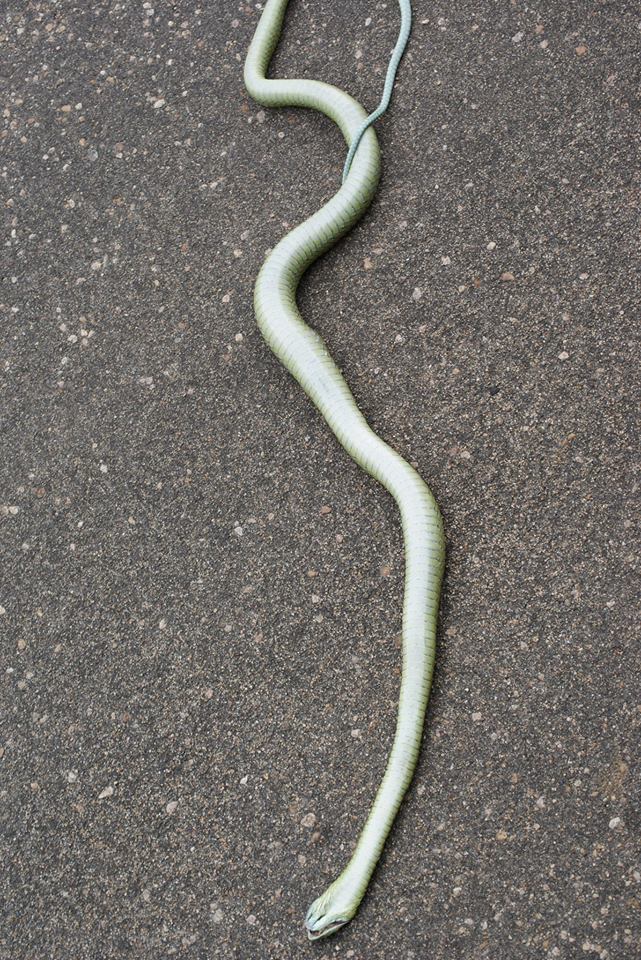 dead deadly snake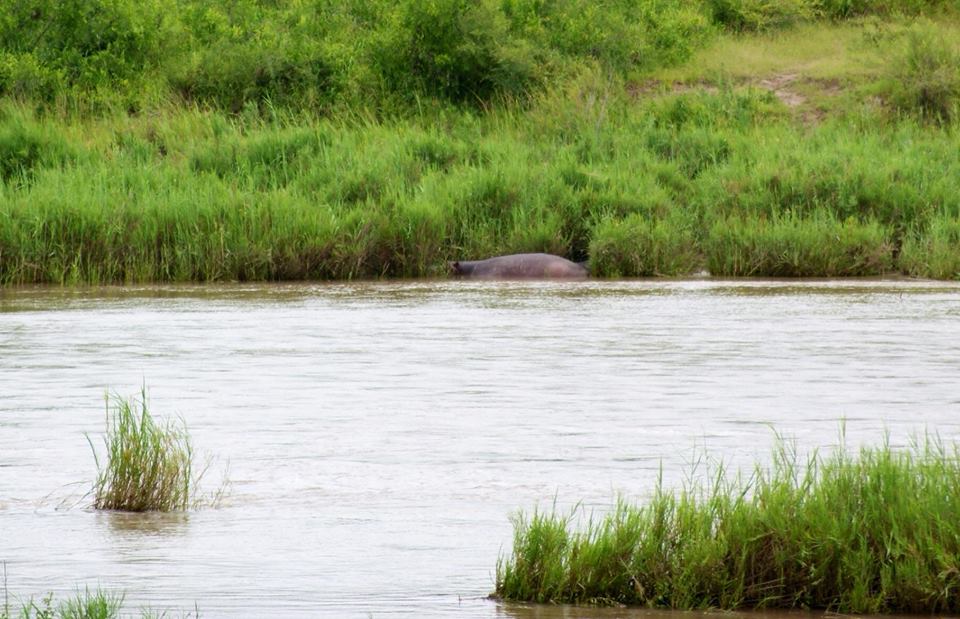 happy Hippo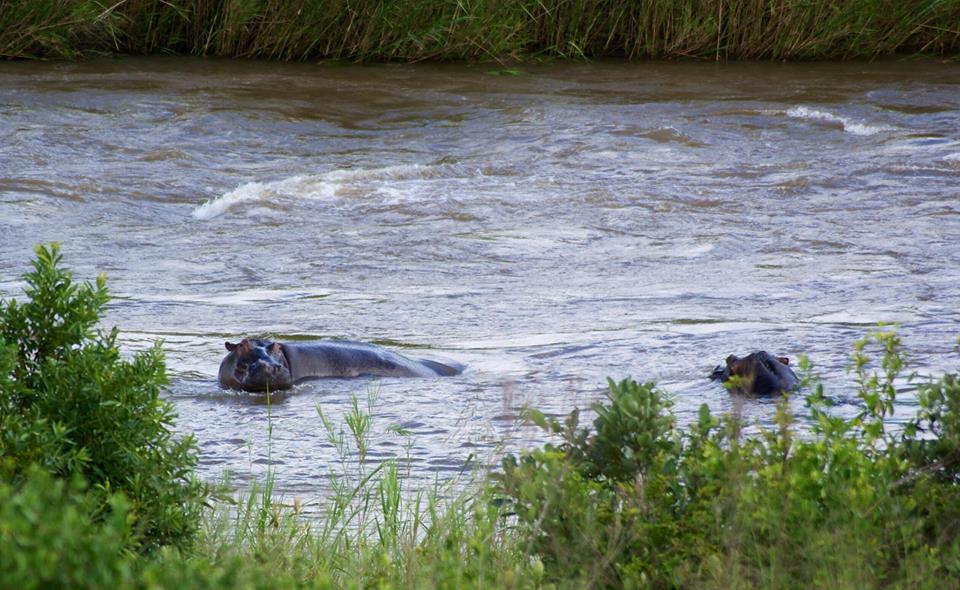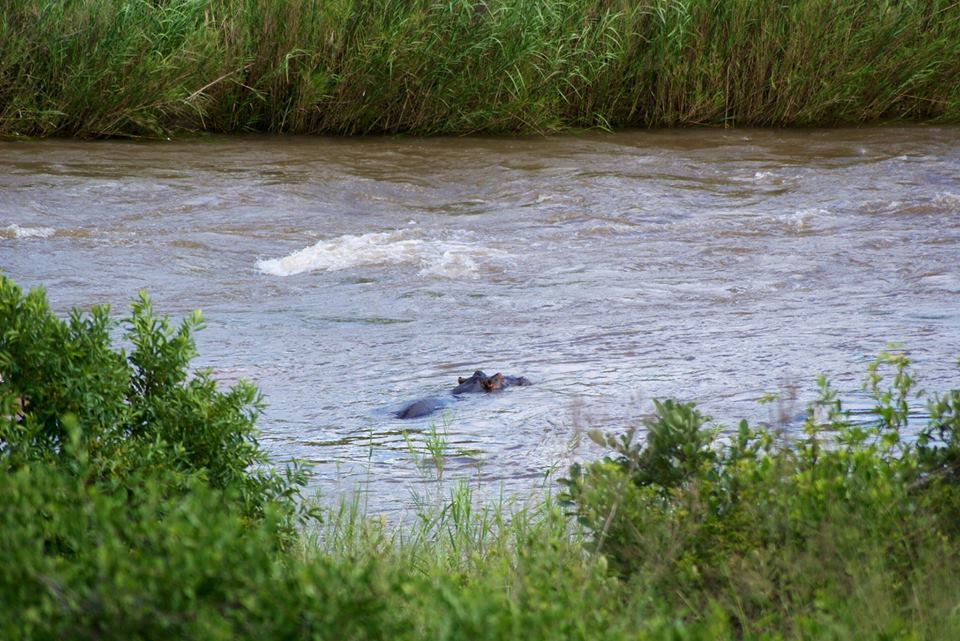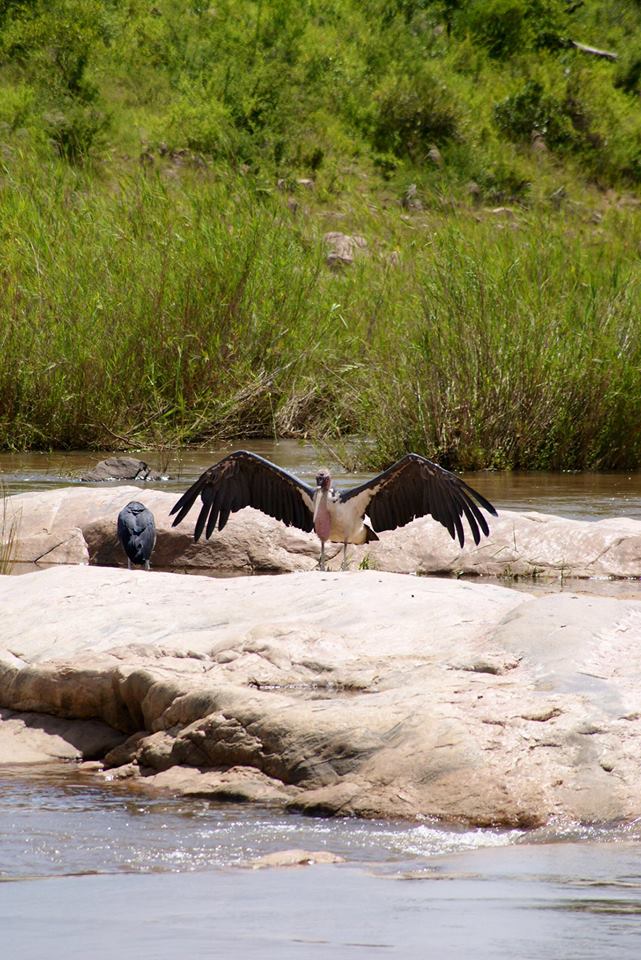 African Darter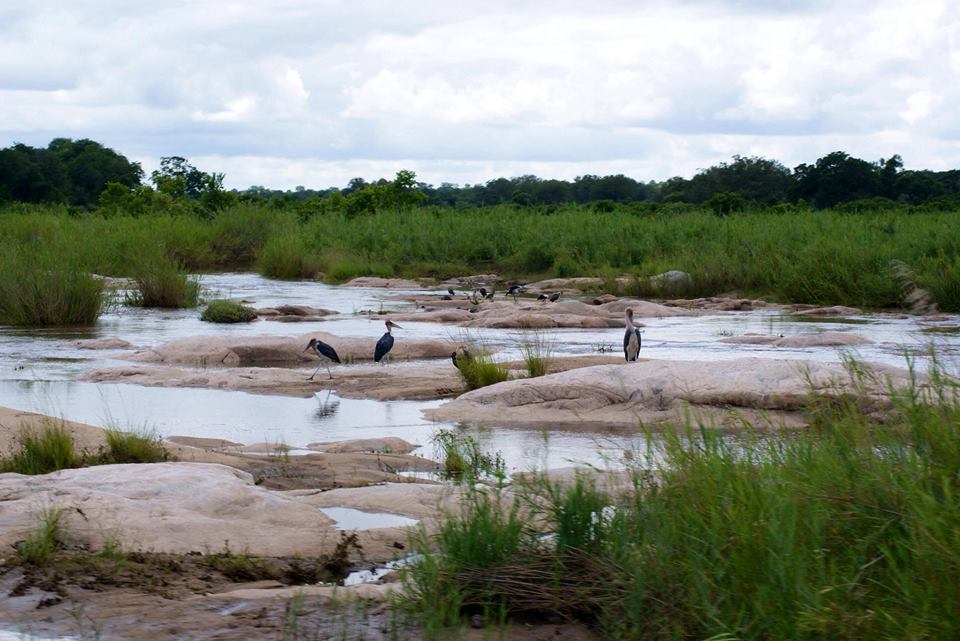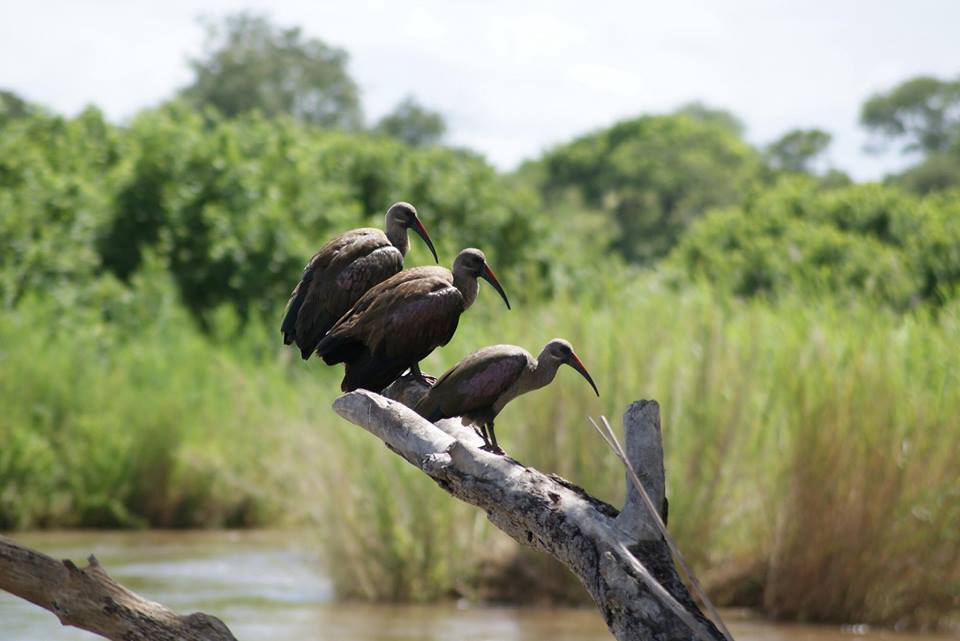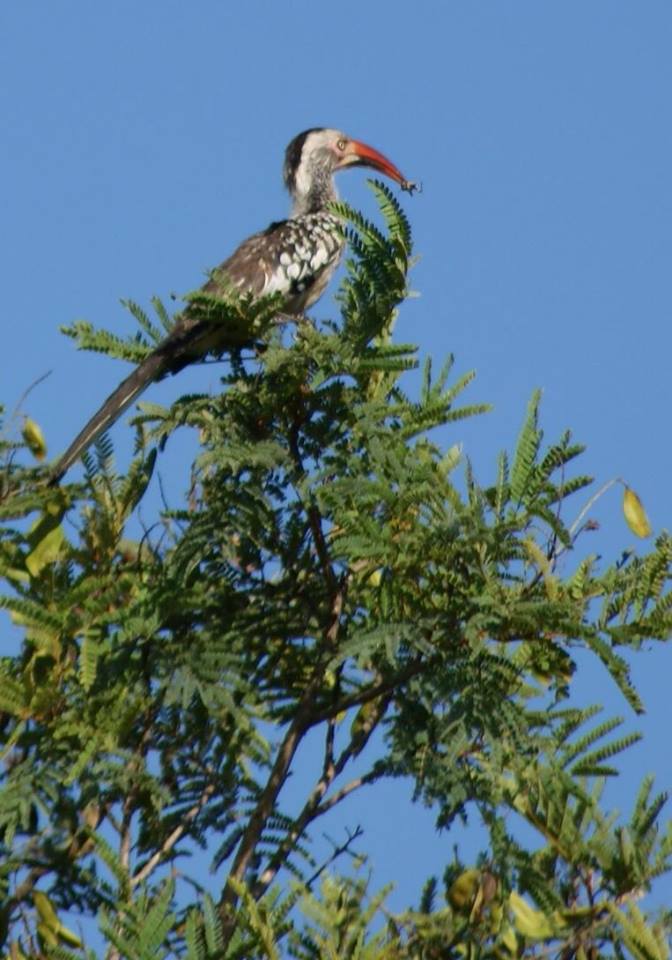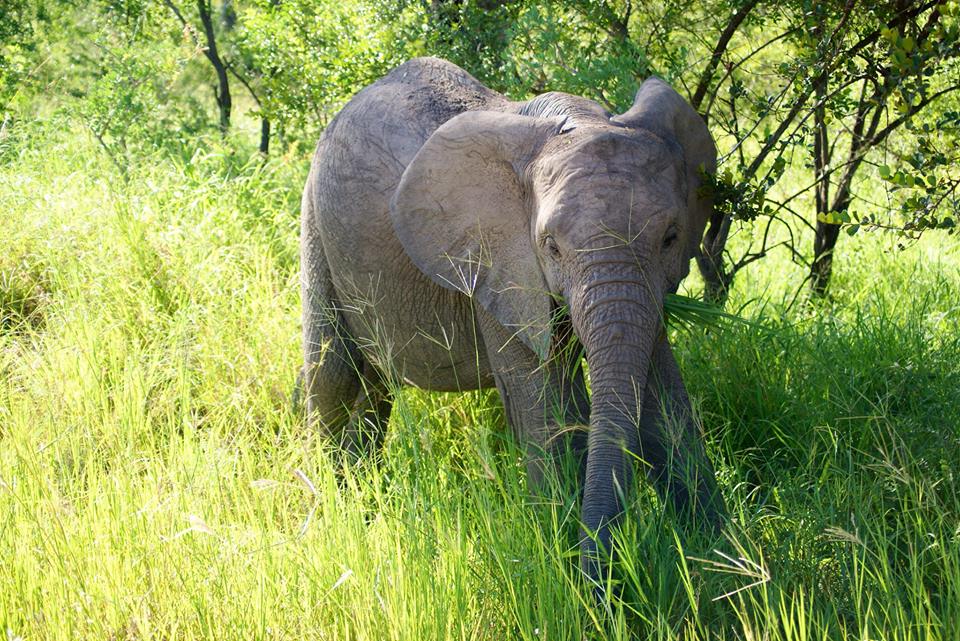 2 metres away #3 of the big five - the elephant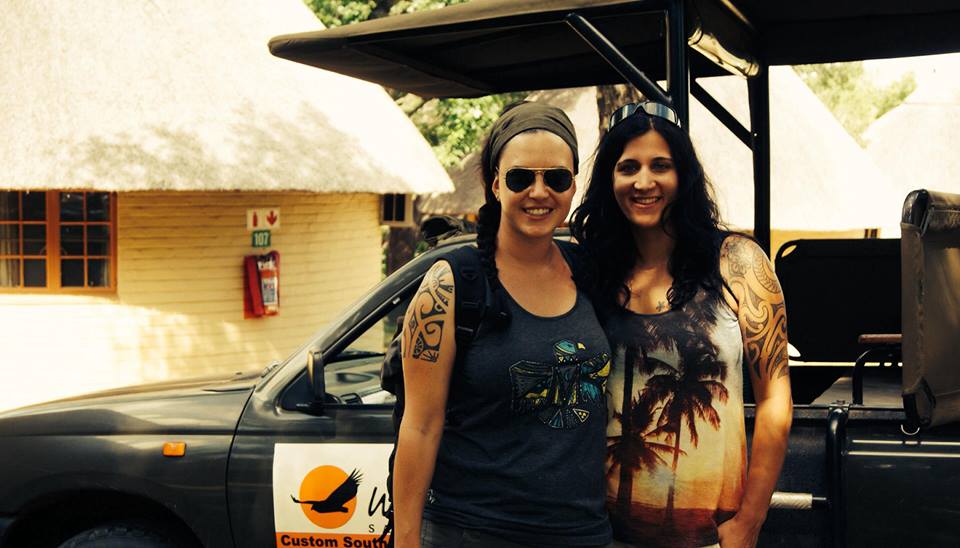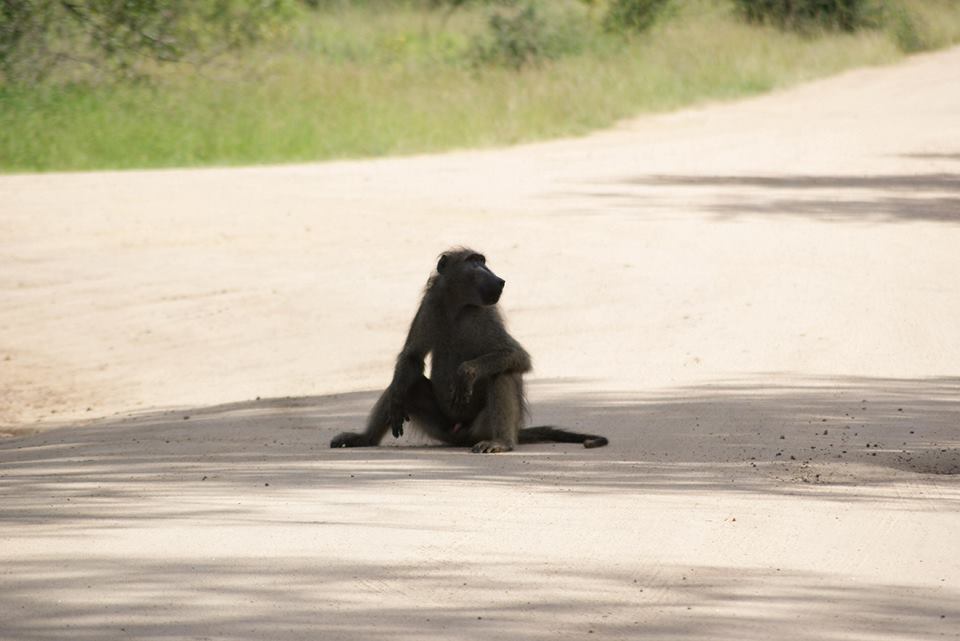 macho man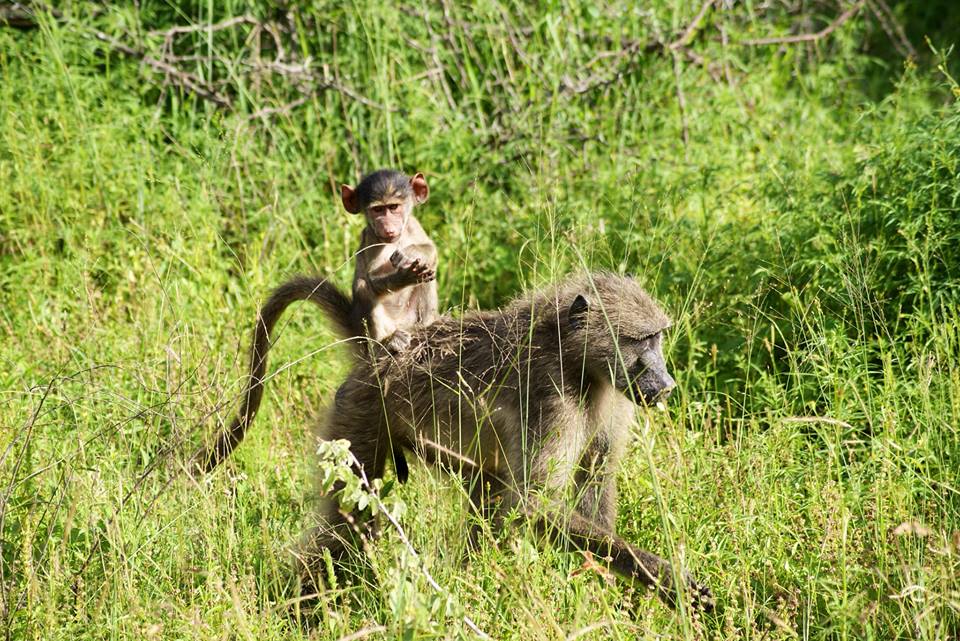 soooo cute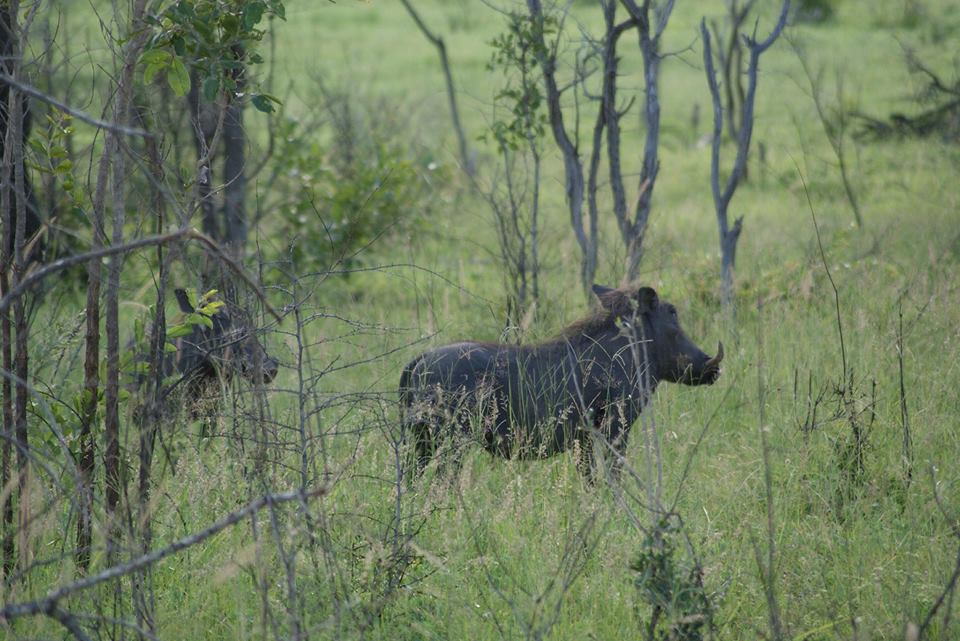 Warhog
4.30 a.m. too early to talk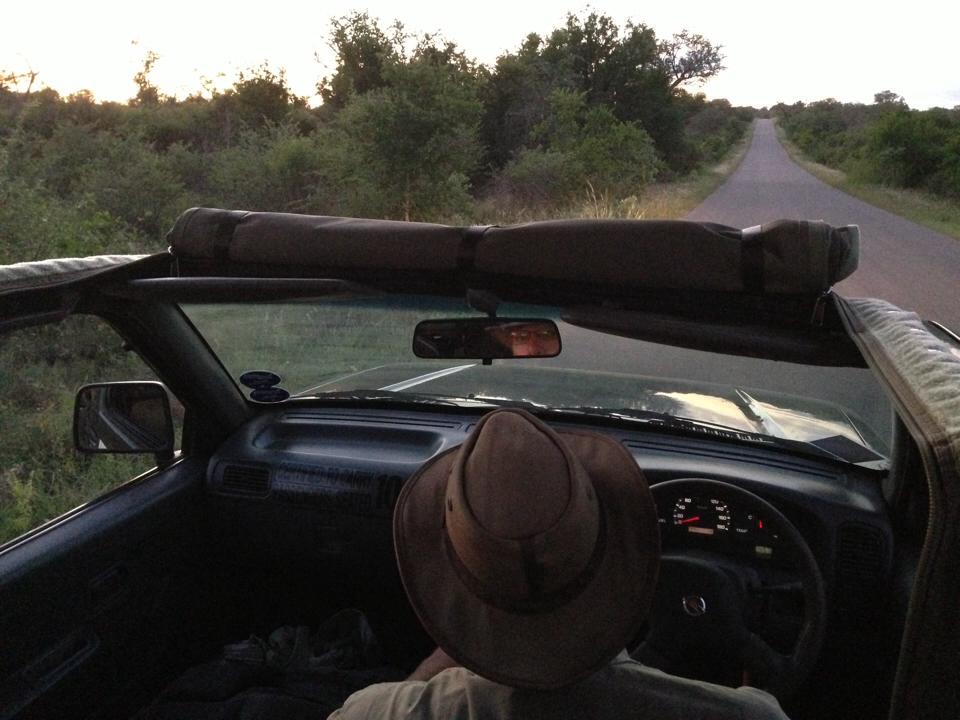 Simon, best guide ever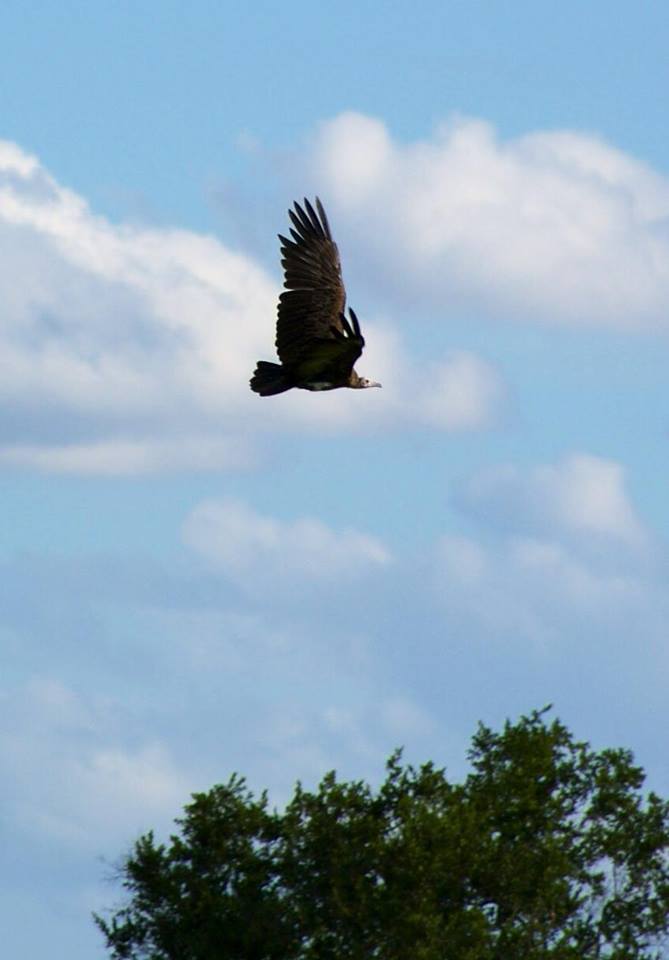 Later that day our car was in the middle of a herd of elephants, good thing is was only females with their young ones because the bulls can get quite agressive and charge. They had to shoot and elephant bull last week because he charged and attacked a car. It's scary but sad he had to die because you as a human are in his territory and the problem is that in the Kruger you can self drive, so theres people, tourists who don't have a clue about these animals and just drive around and you dont wanna make a rhino or elephant mad.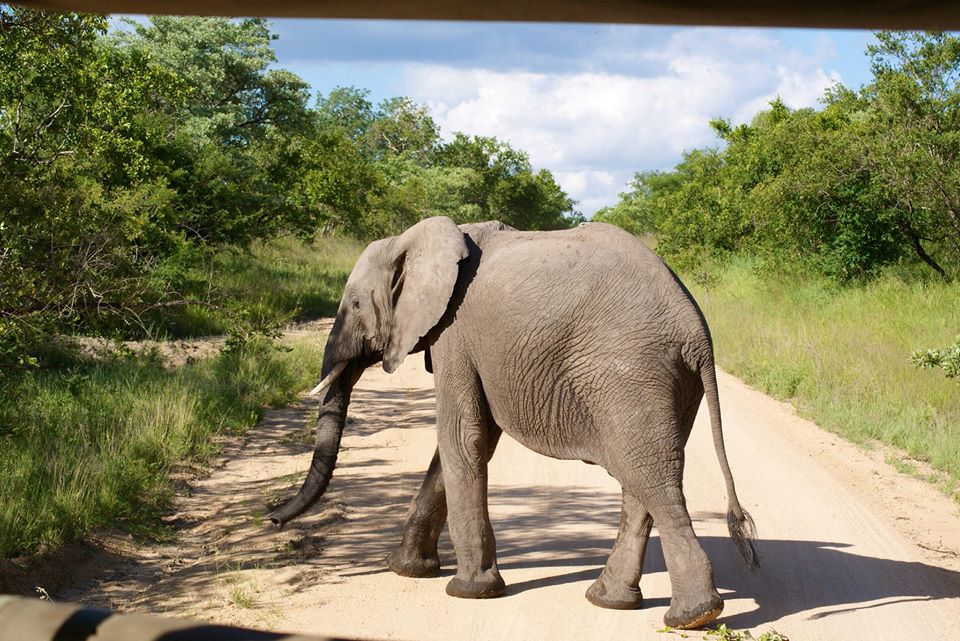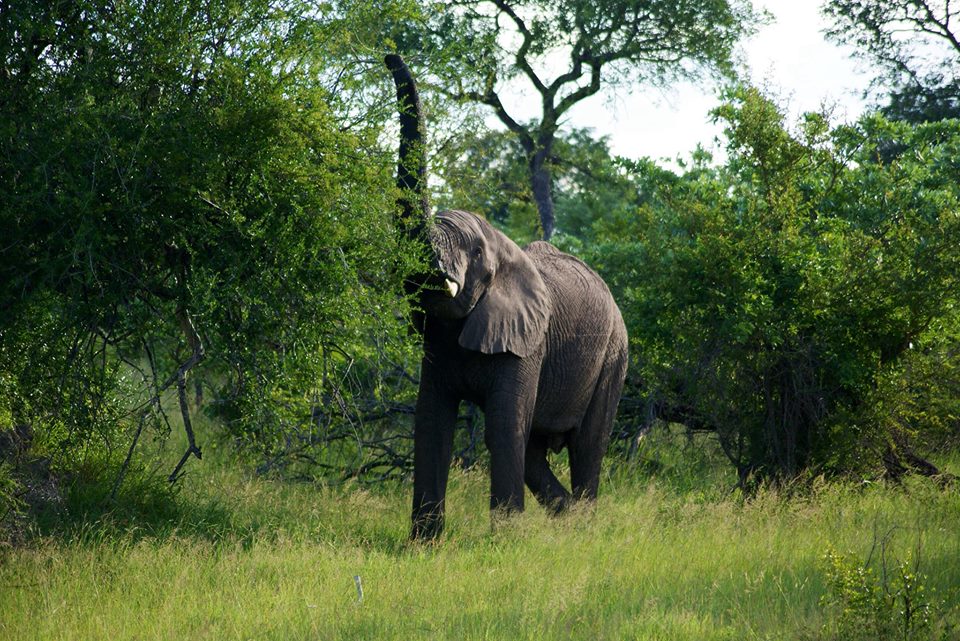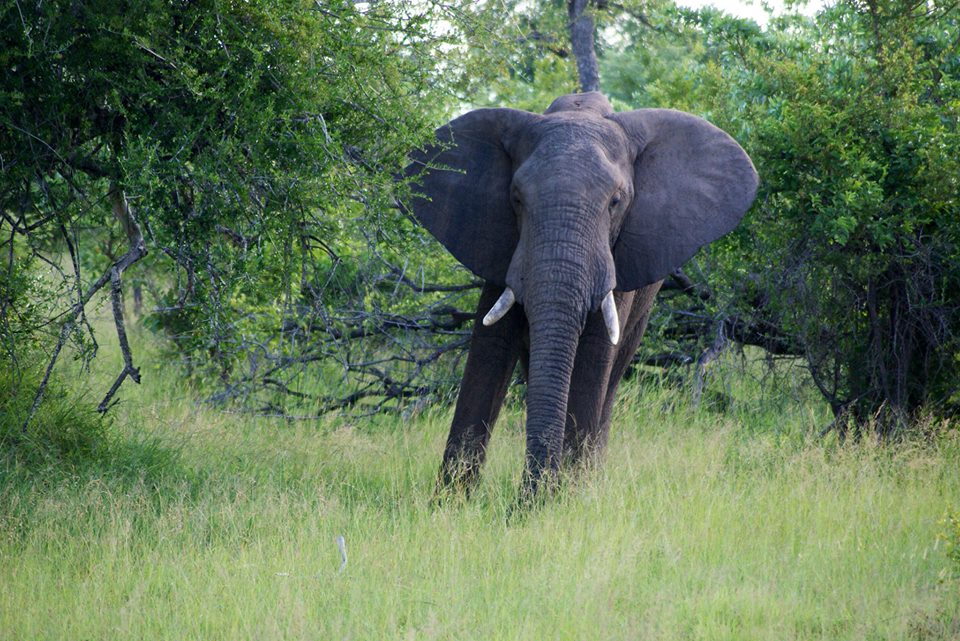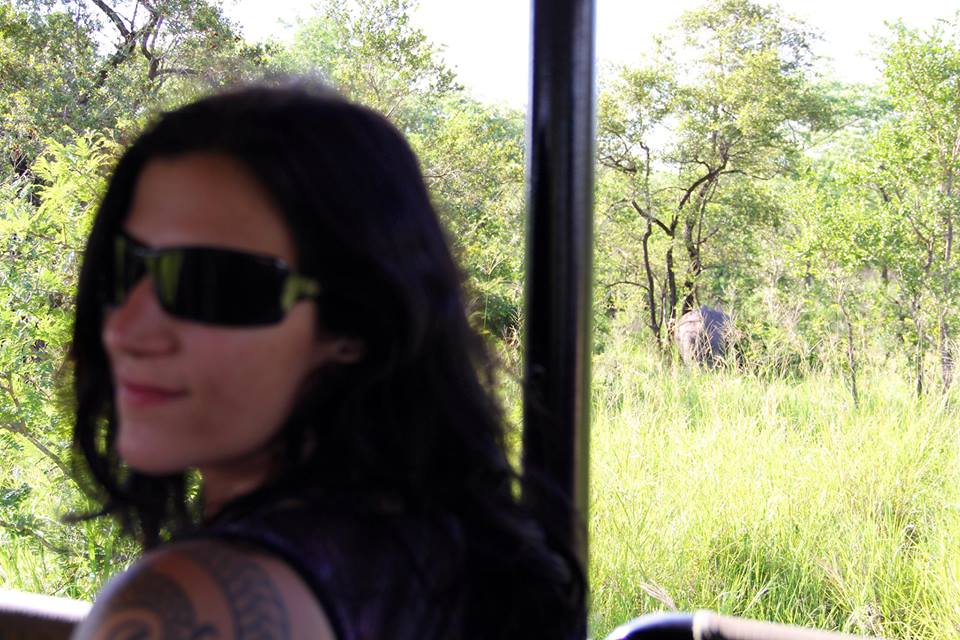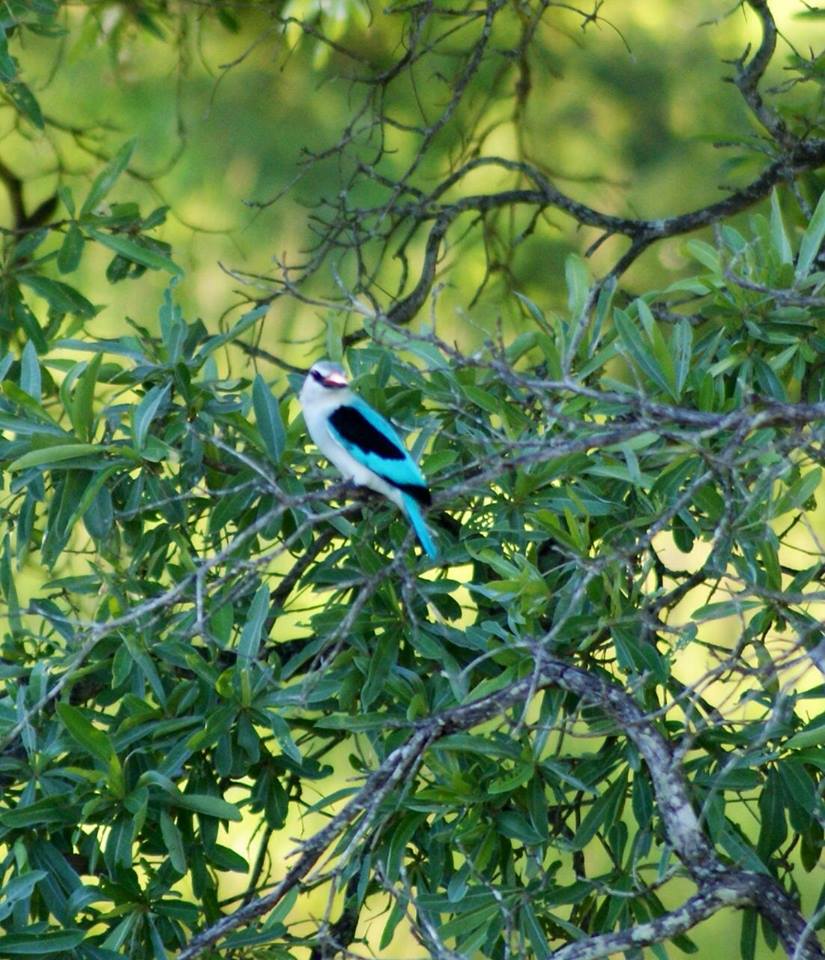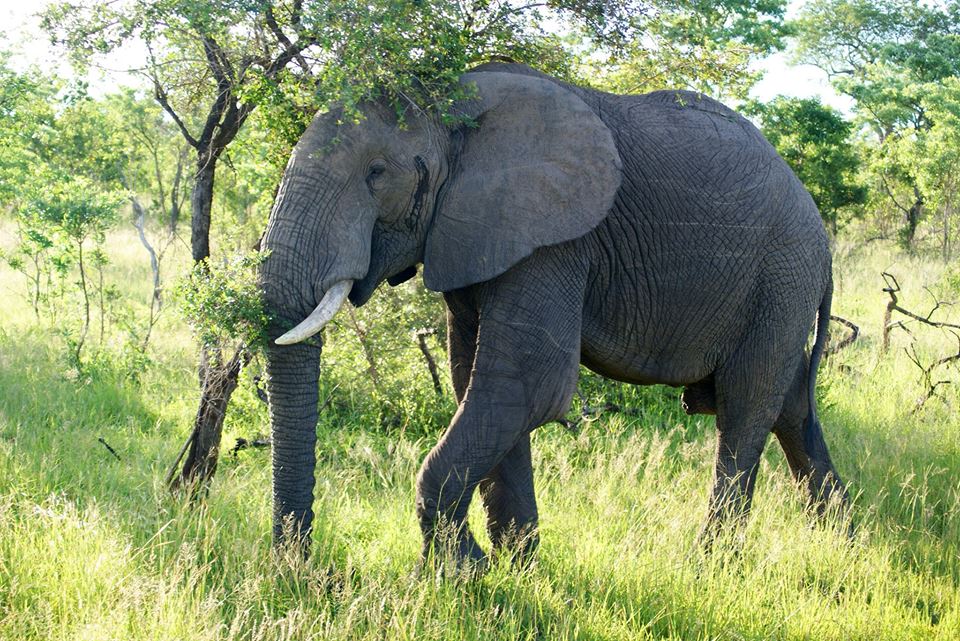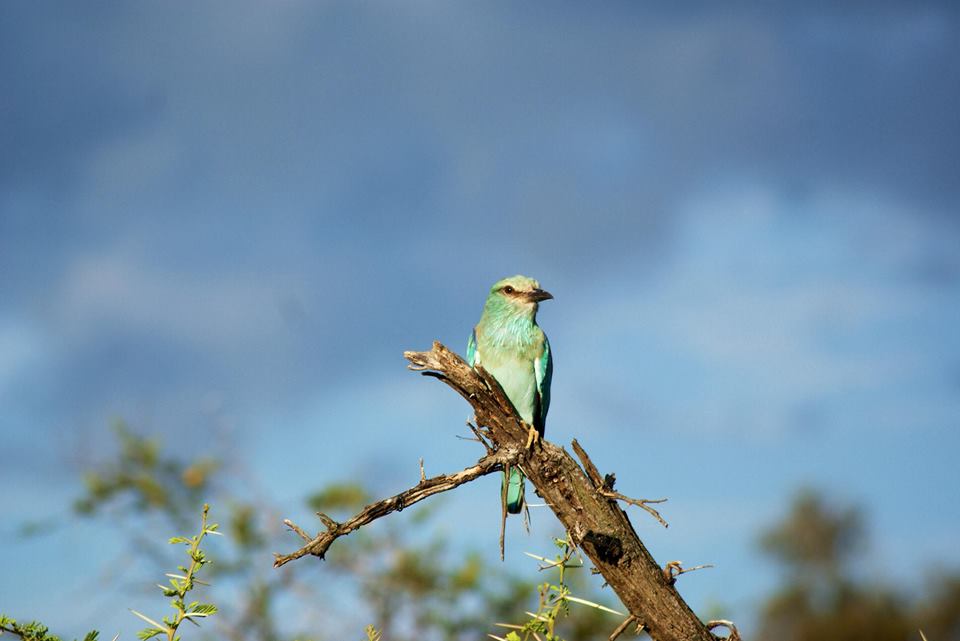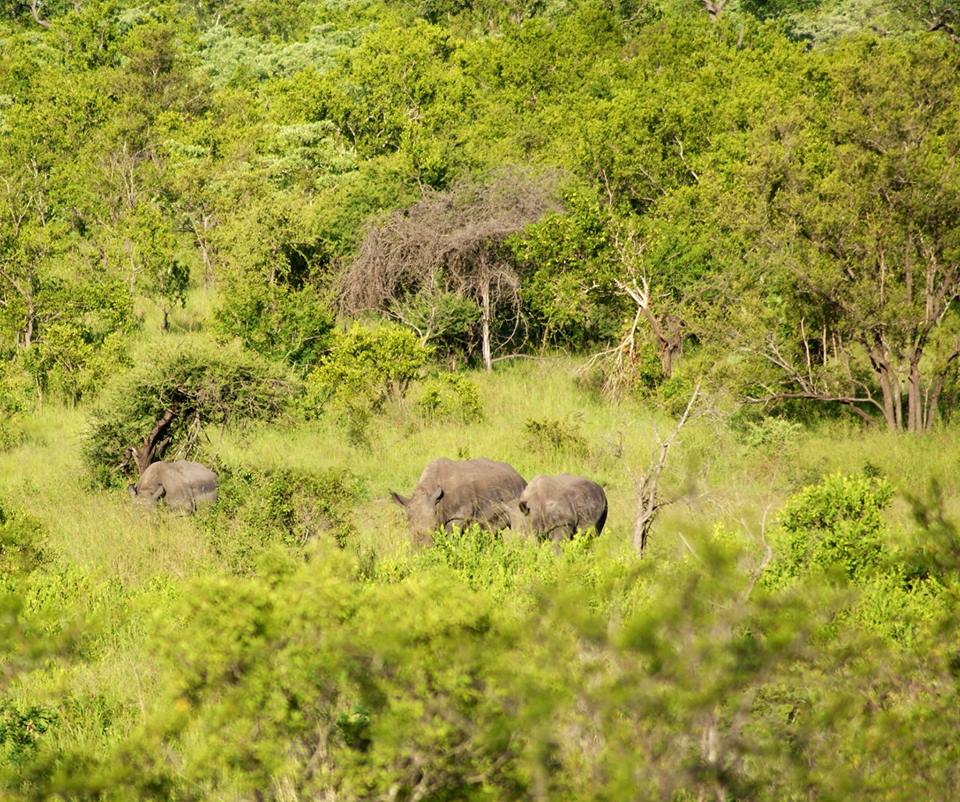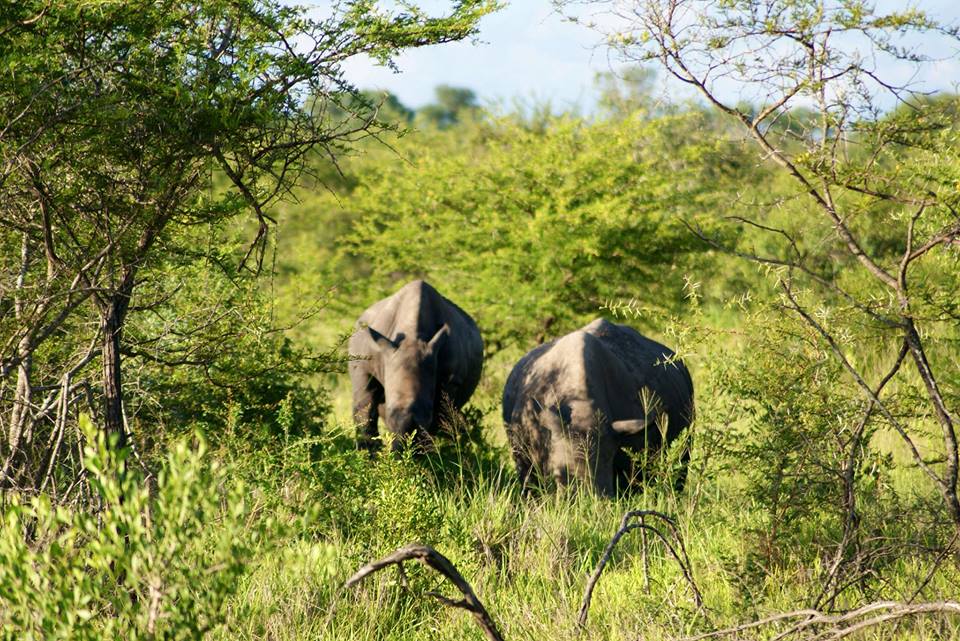 white Rhino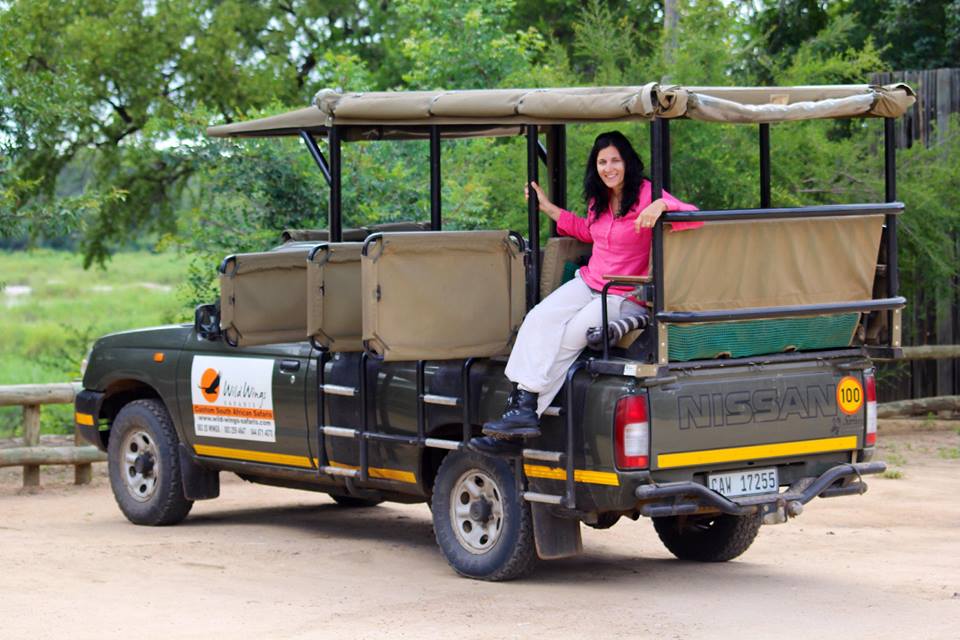 safari girl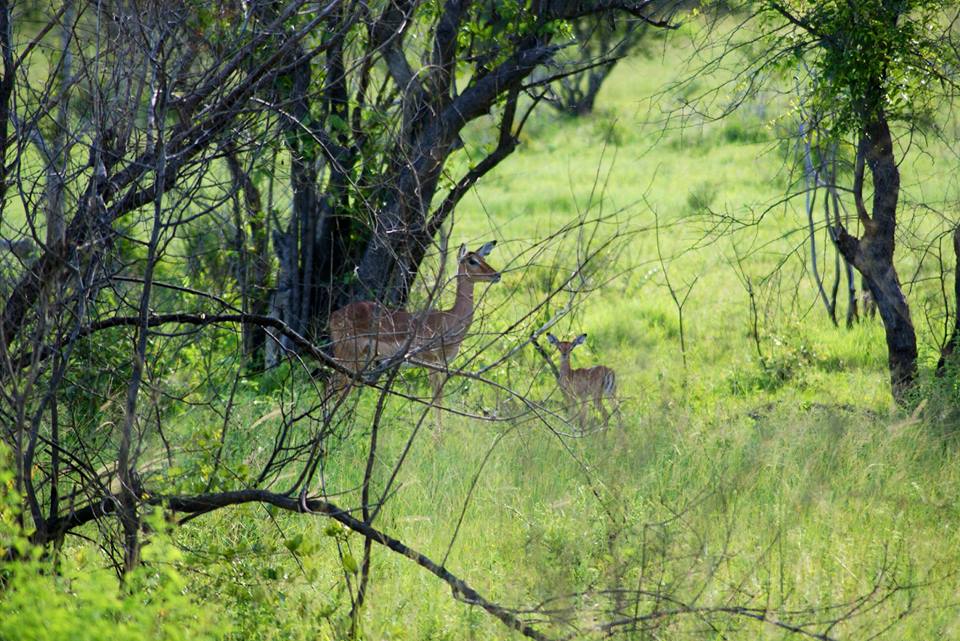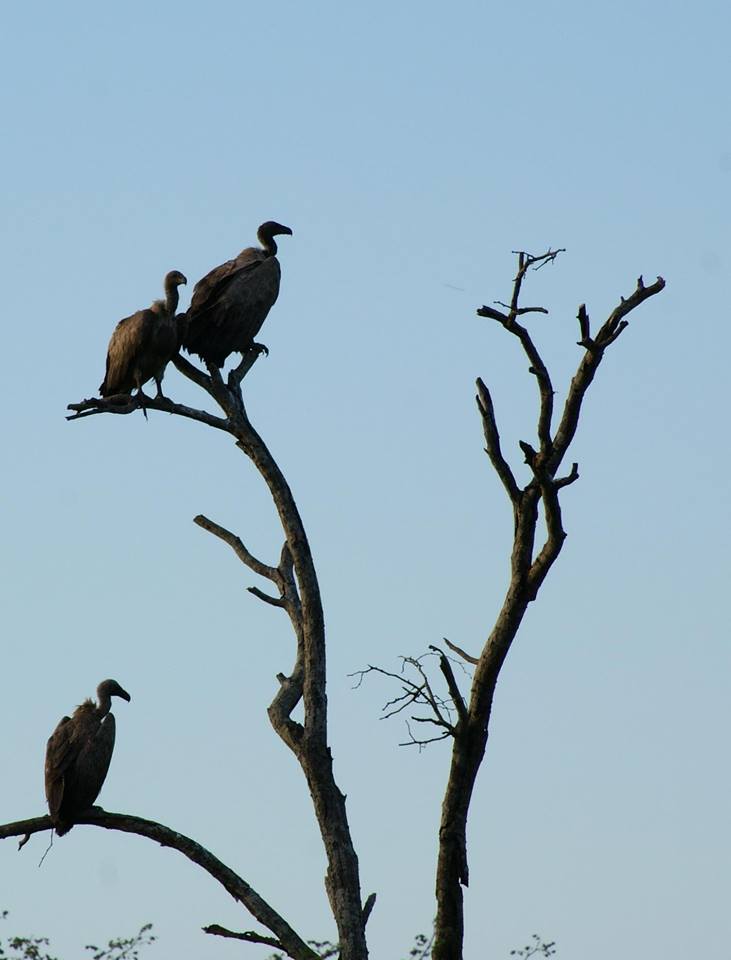 vultures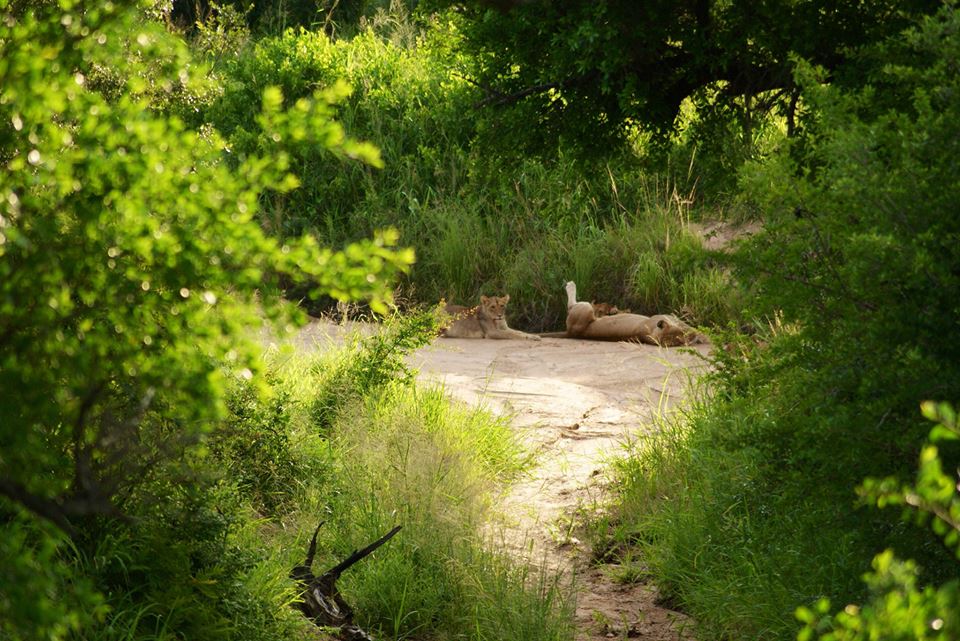 lioness with 3 cubs suckling, #4 of the big five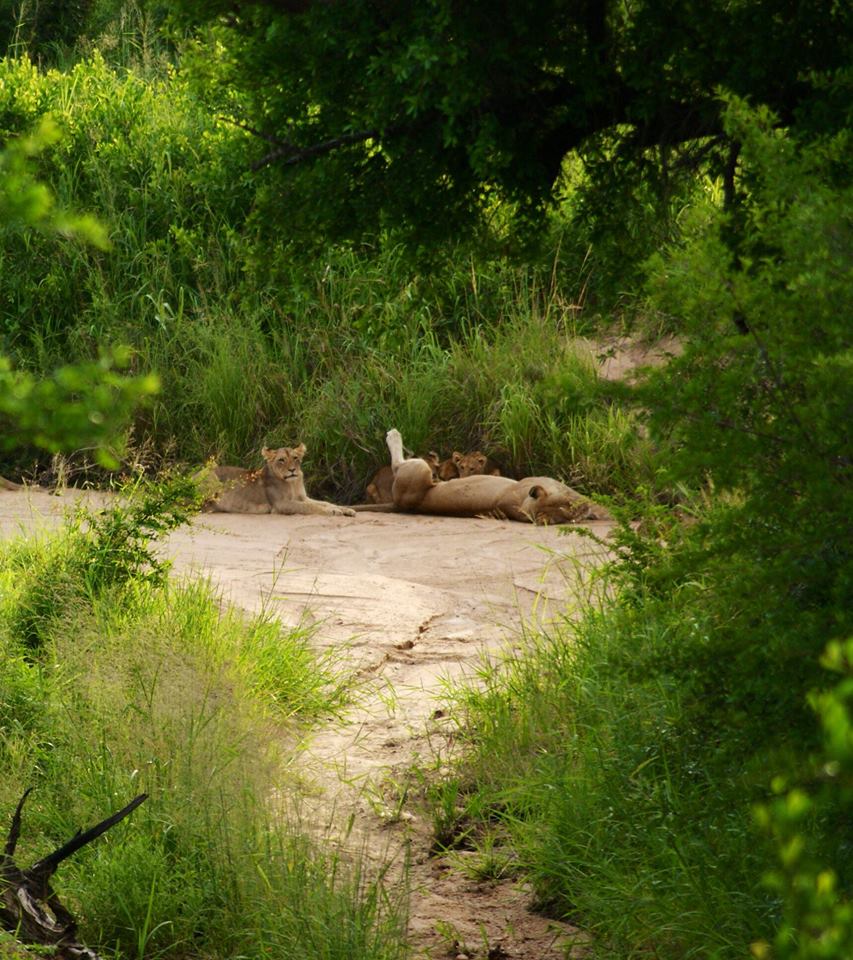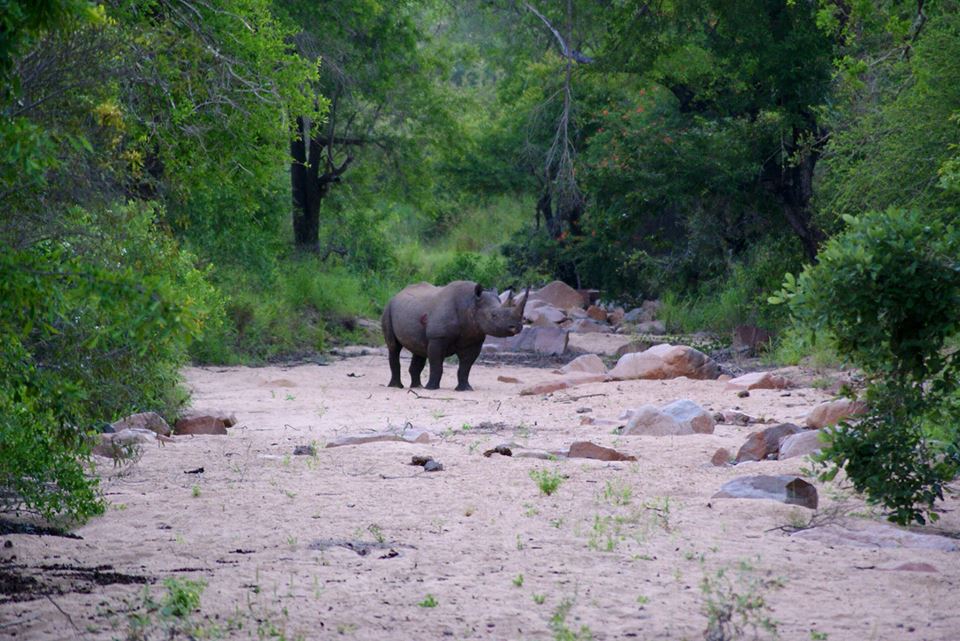 black Rhino (official big five)
At the end of the day we had seen 4 of the big five, the lions and their cups were just too cute! the only one missing was the buffalo but we had to save it for the next day because it was allready getting dark and we didn't do any night drives. But still we went on two game drives a day, each 3-4 hours long.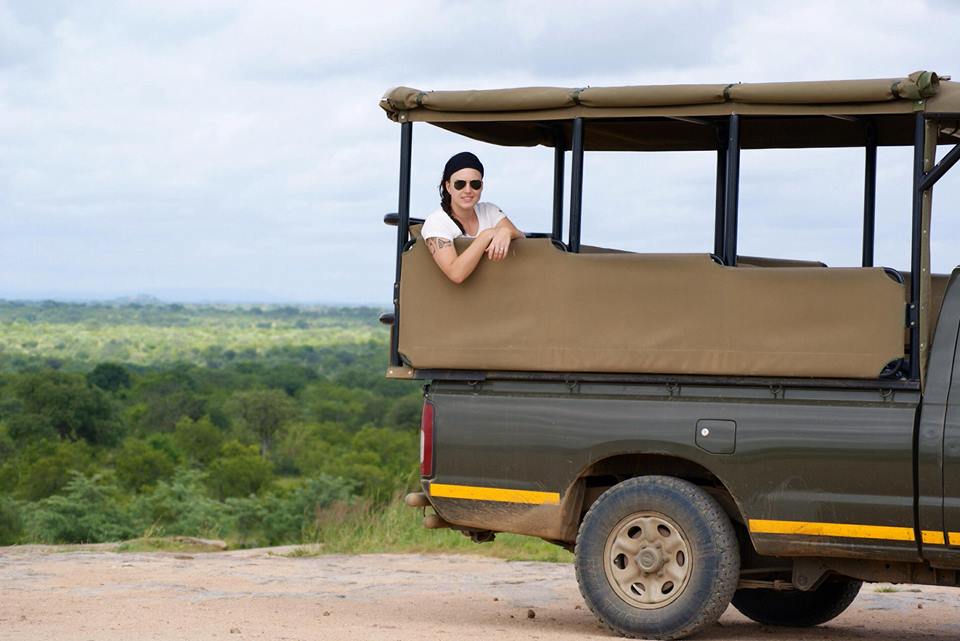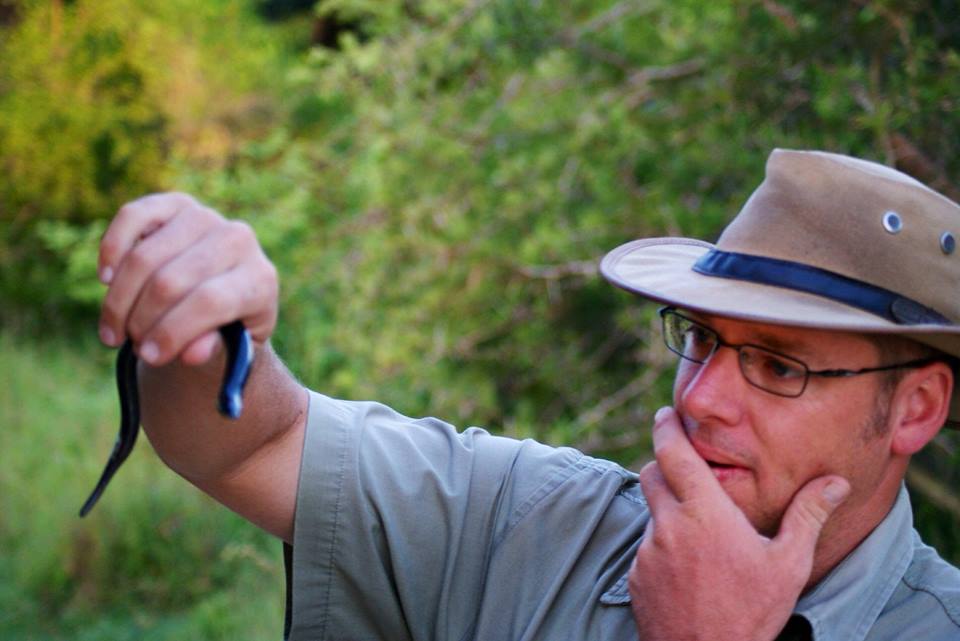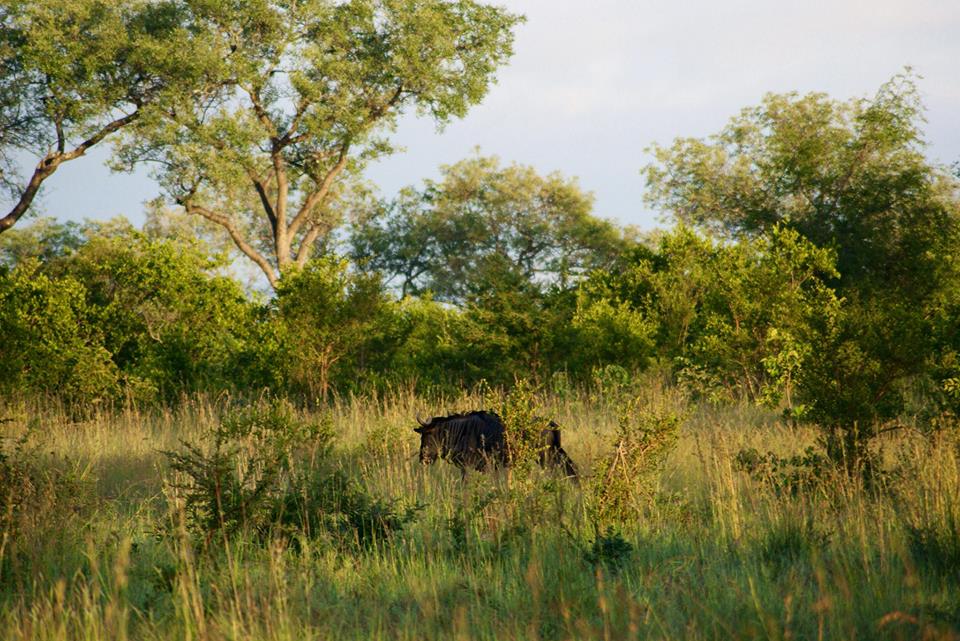 Gnos (Wilderbeast)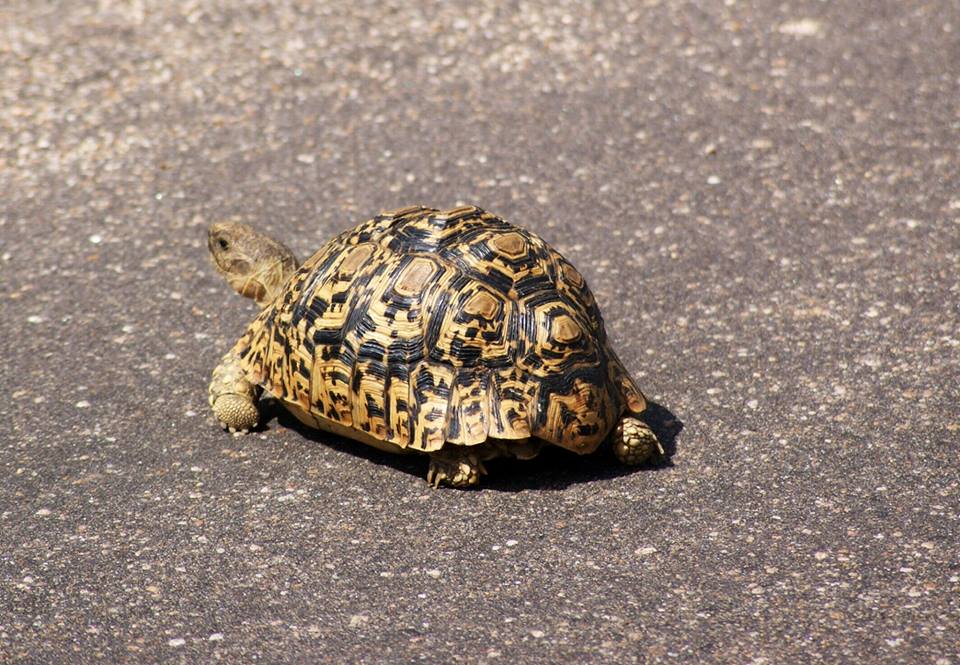 leopard tortus (not one of the big five;-)
That night Simon prepared a Braai for us, a South African BBQ with ostrich and sausages. another early night and early wake up call from my alarm clock. the last day was perfect, in one hour we saw, impala, Kudu, Giraffe's, elephants, zebras, a cheetah with two cups, monkeys and last but not least the buffalo! We did it, we have seen all of the big five in only three days. Unfortunately we didn't have any more time left in the Kruger, it was time to return to Johannesburg.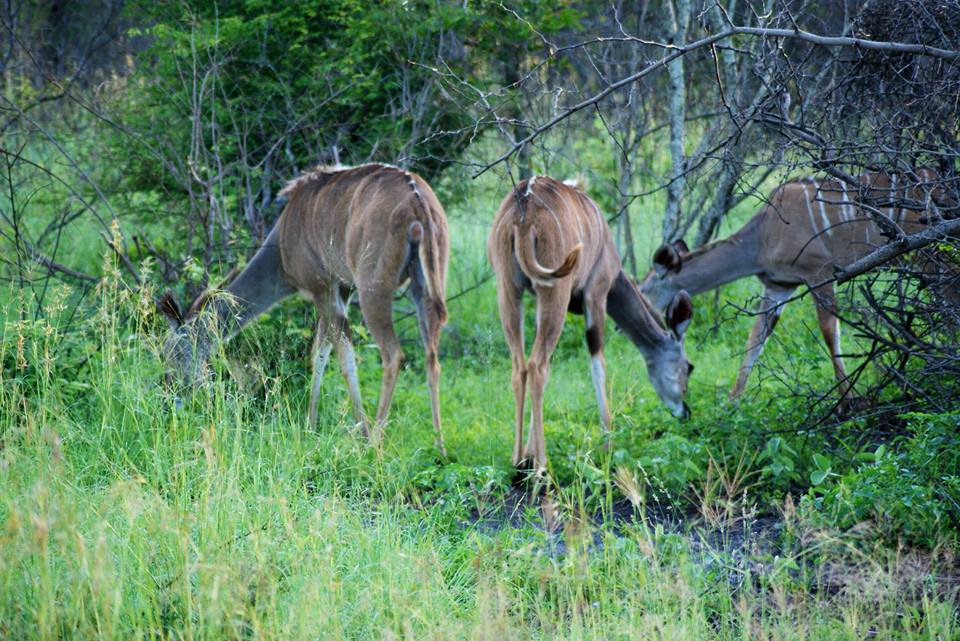 female Kudu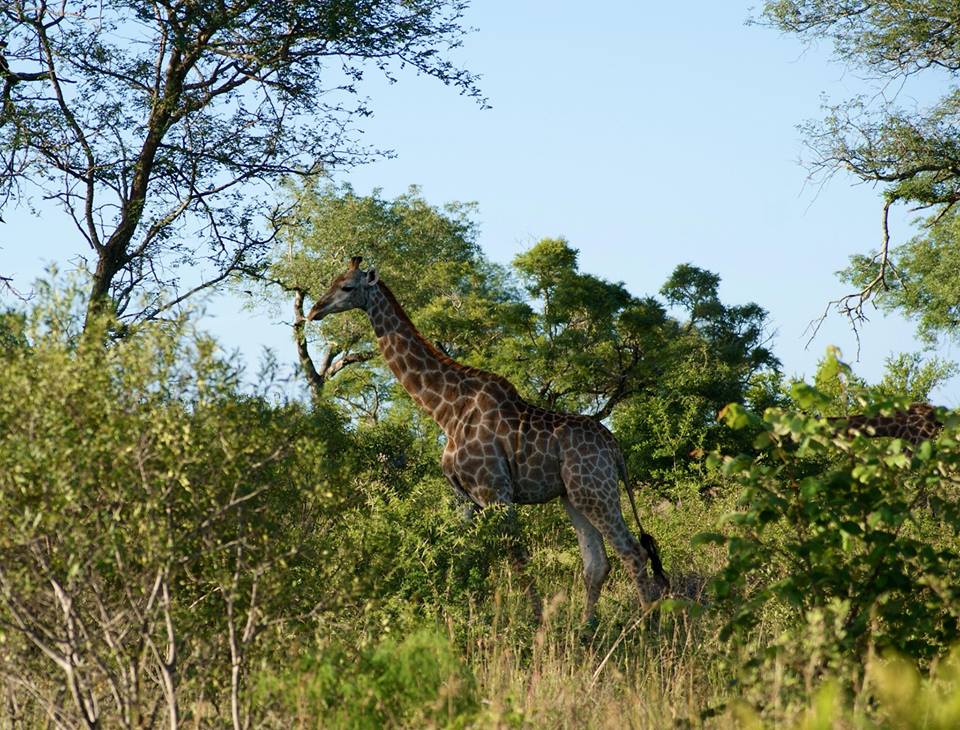 female Giraffe
Waterbuck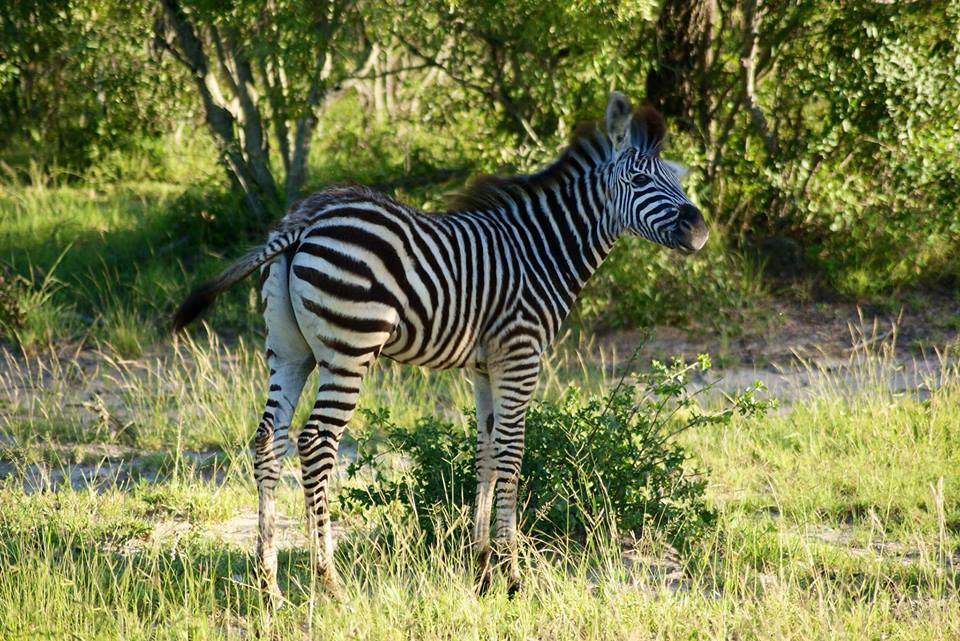 baby Zebra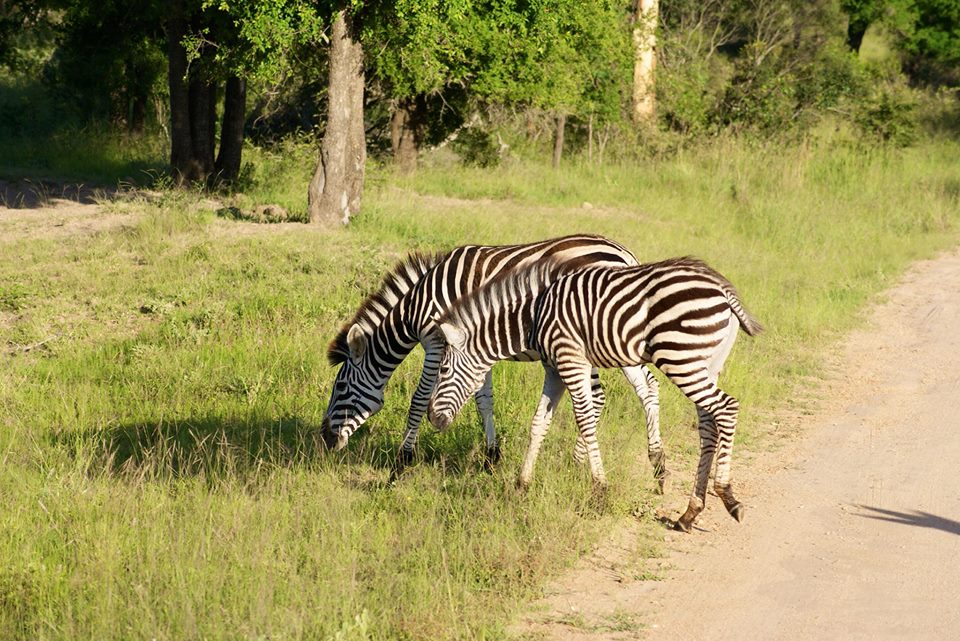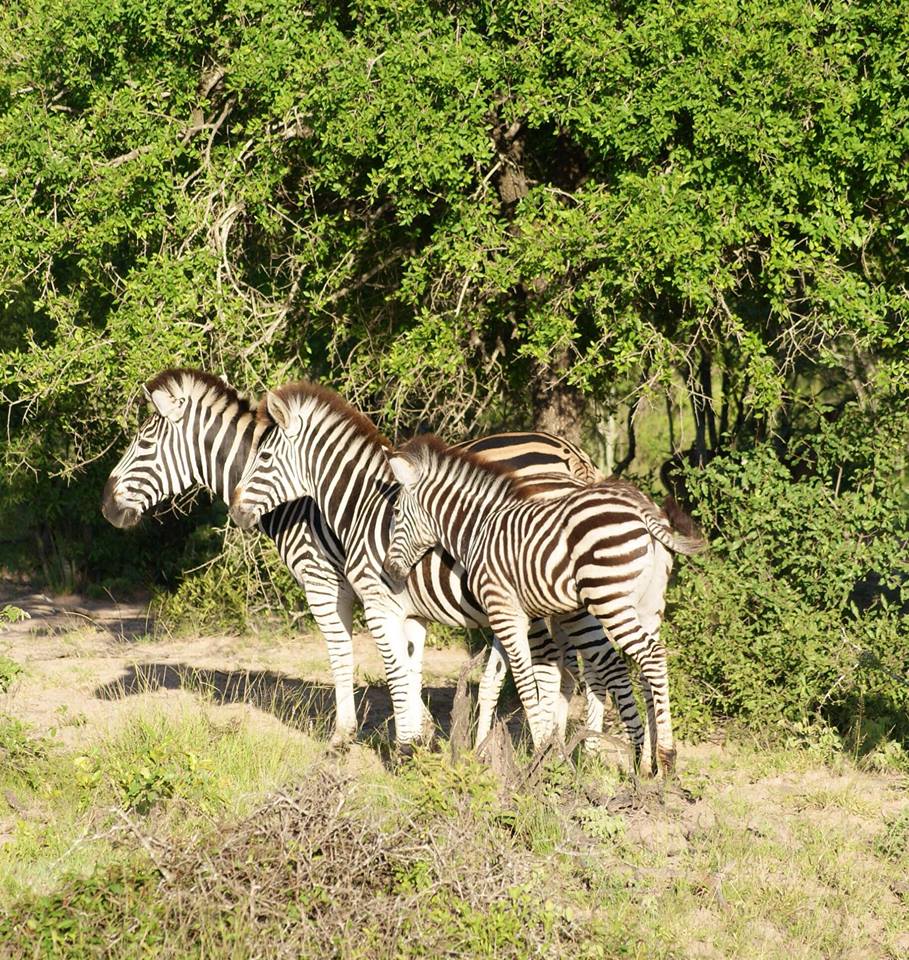 posers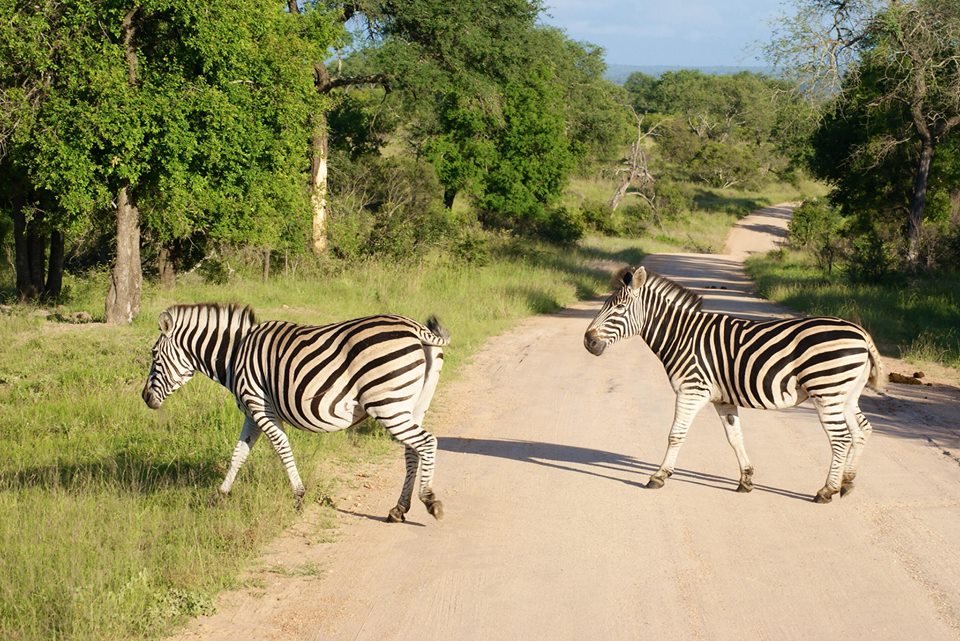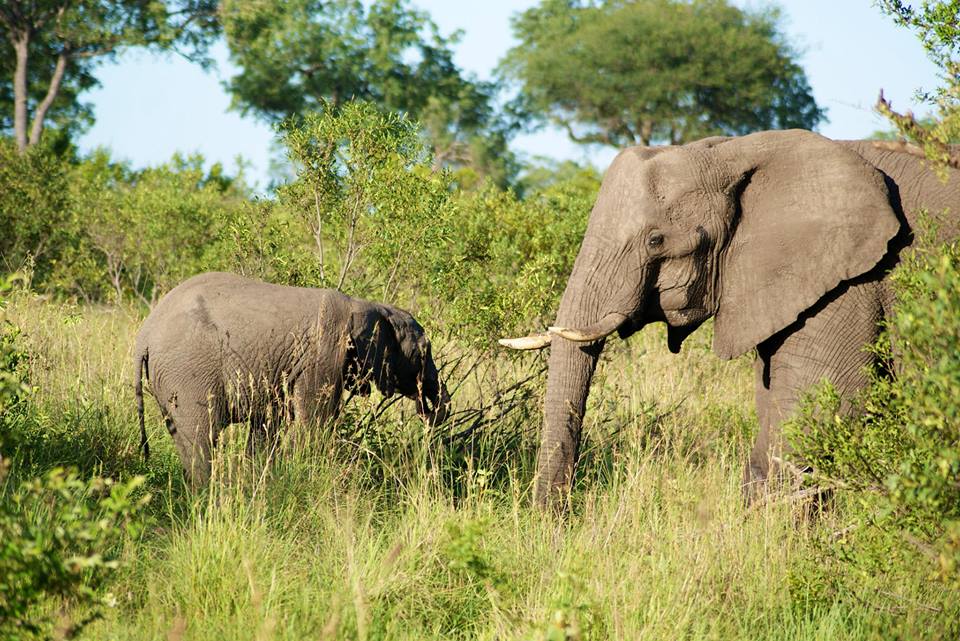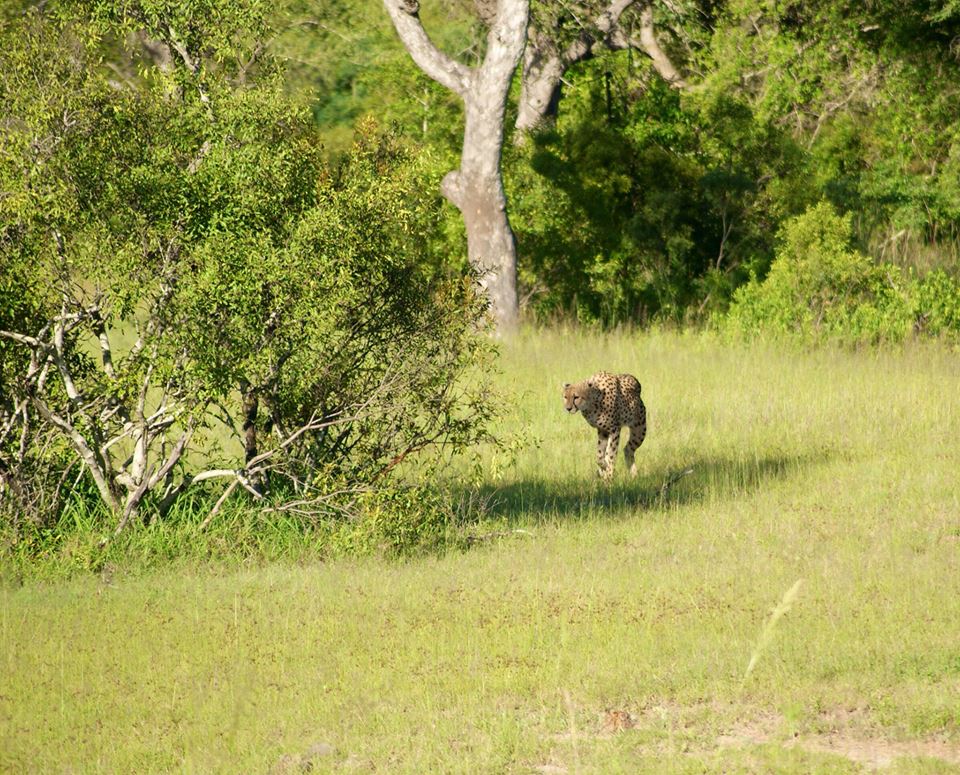 female Cheetah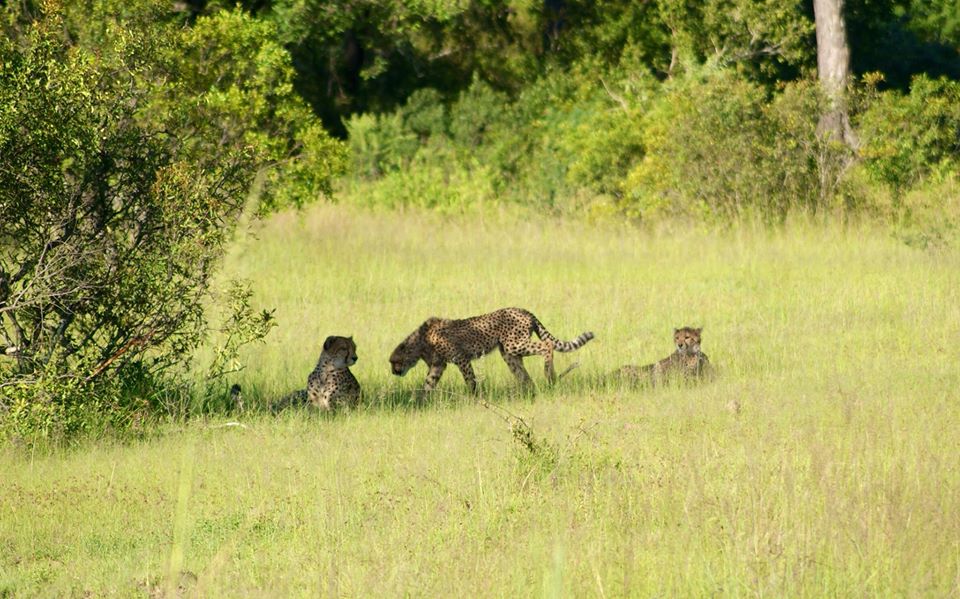 Cheetah with two cubs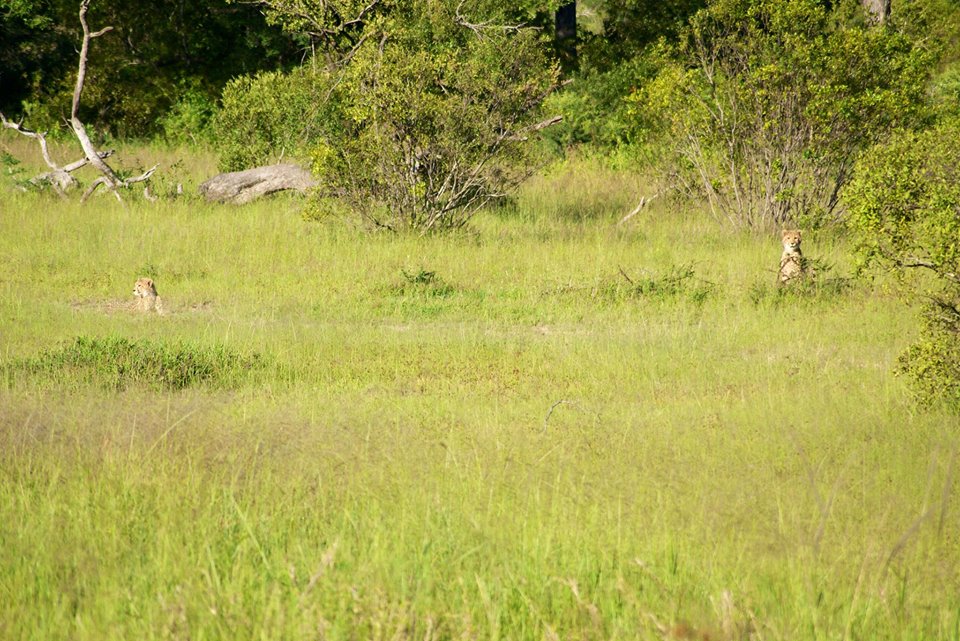 Cheetah cubs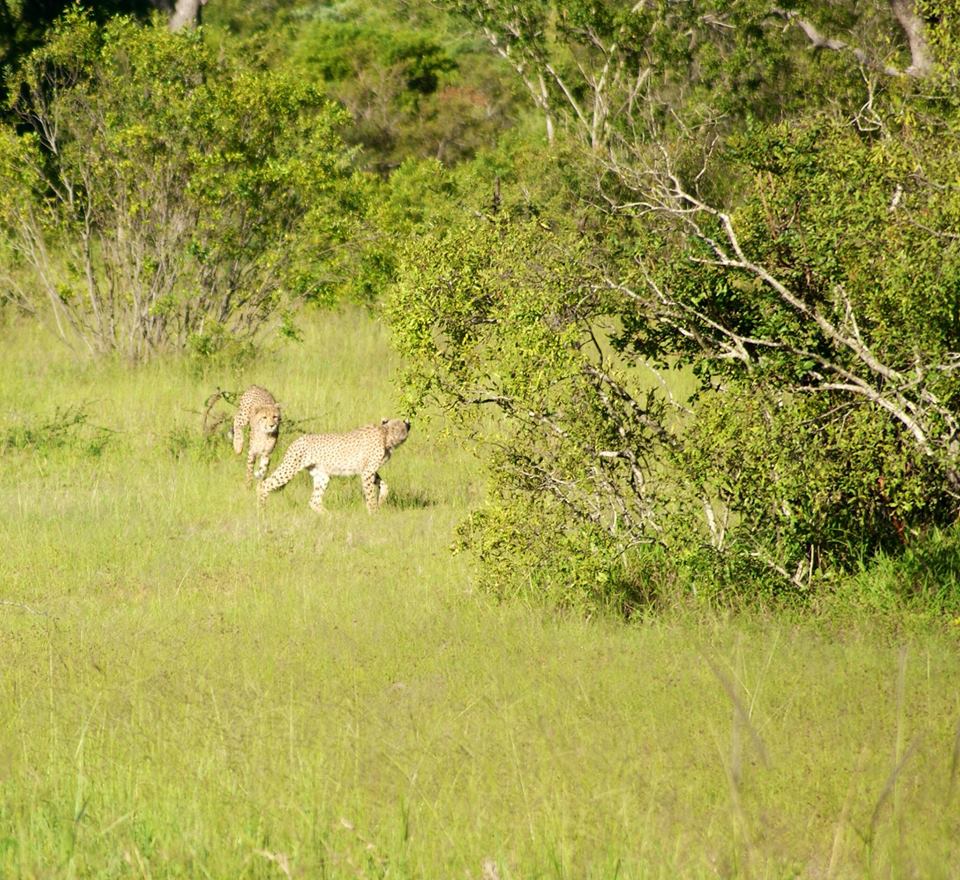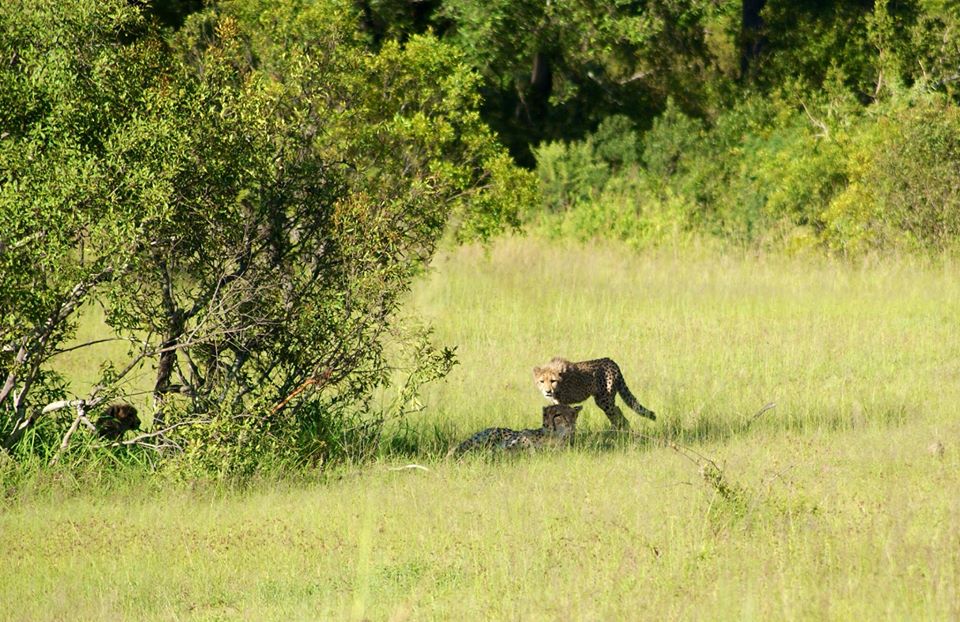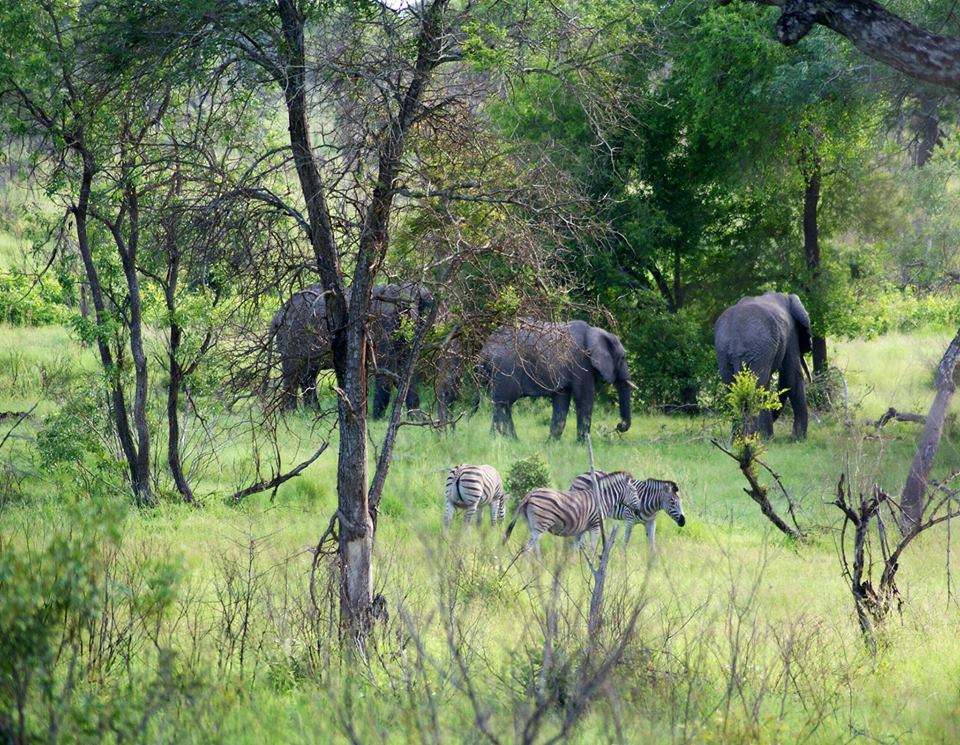 this is Africa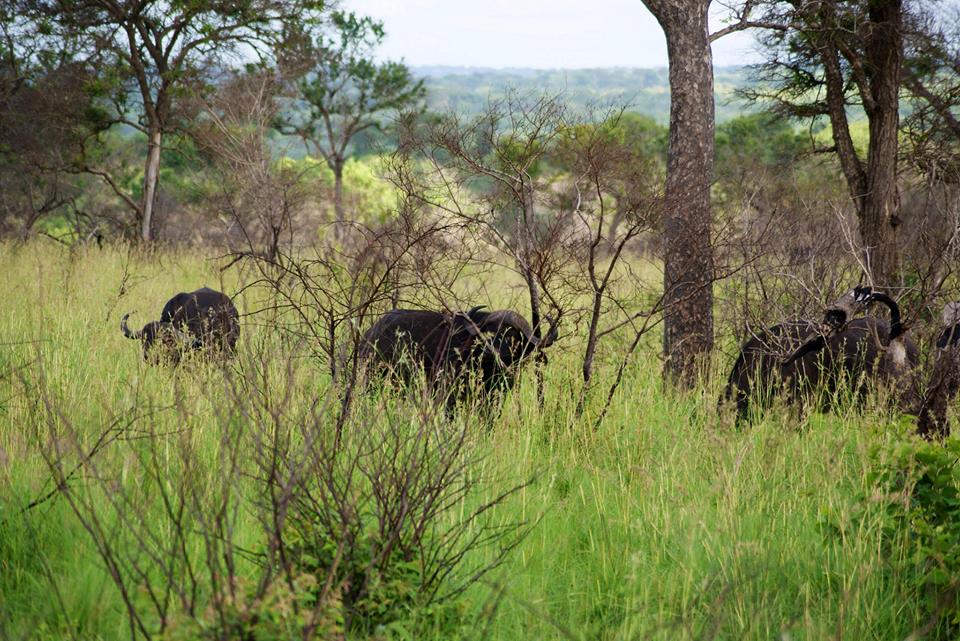 #5 of the Big Five - the Buffalo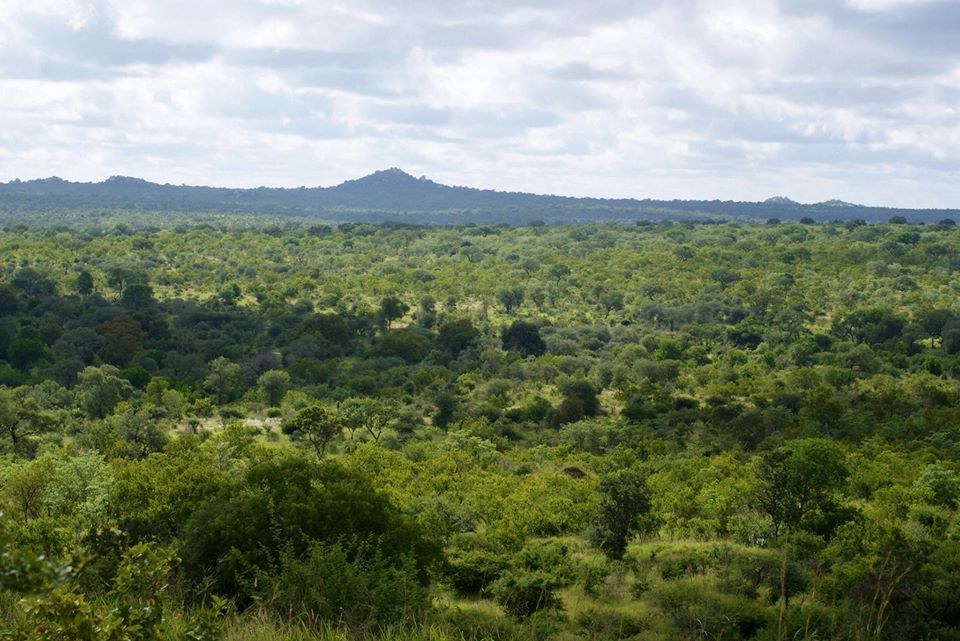 Kruger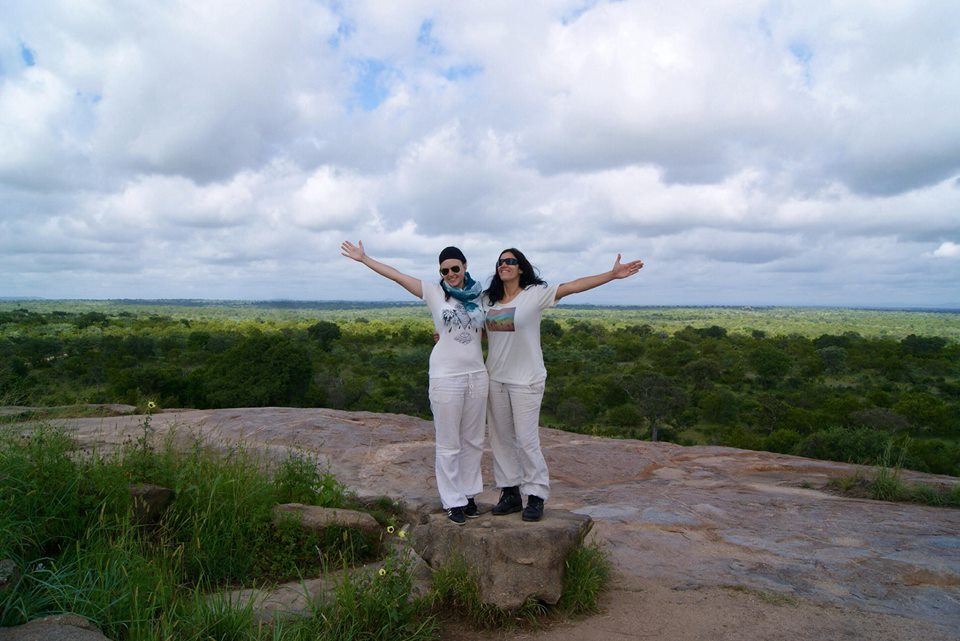 best experience ever, first but definitely not the last safari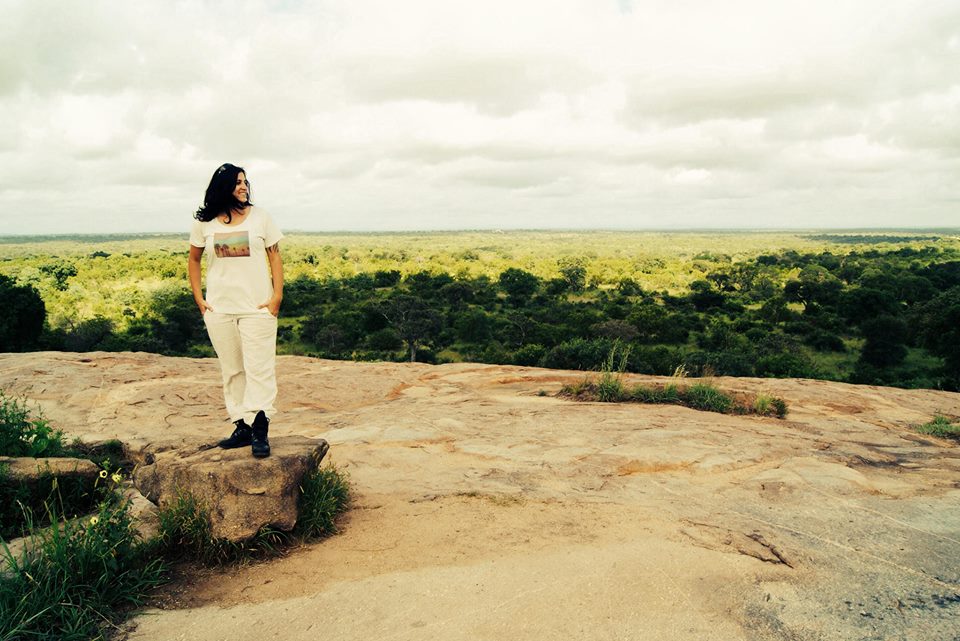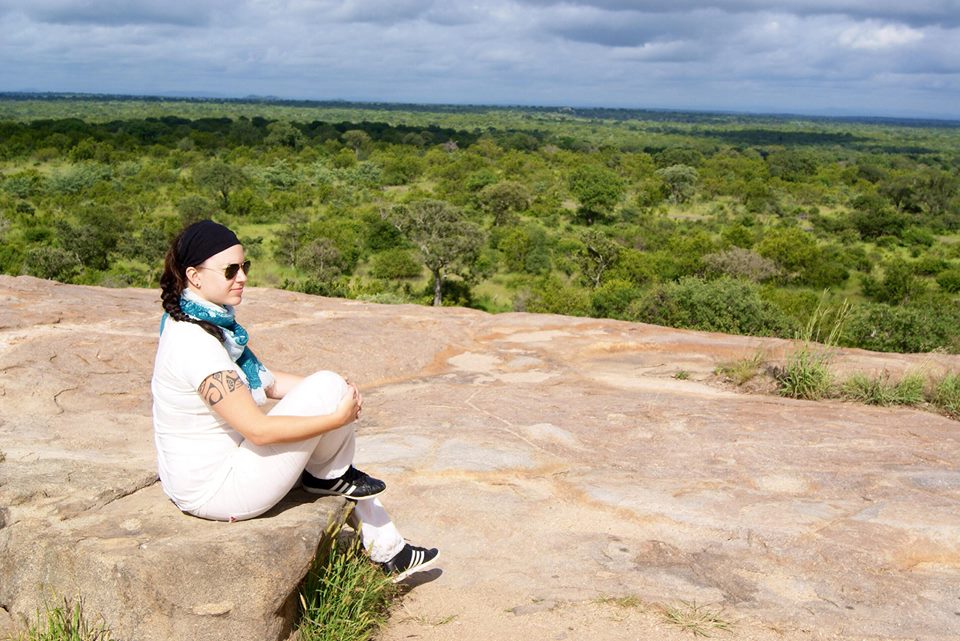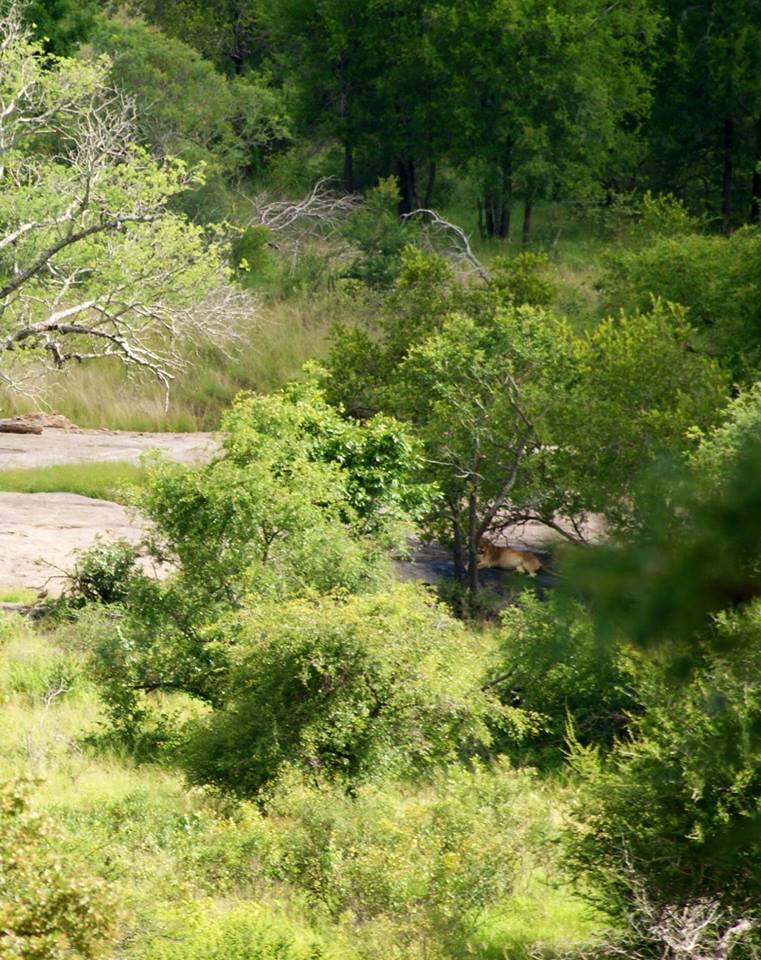 another Lion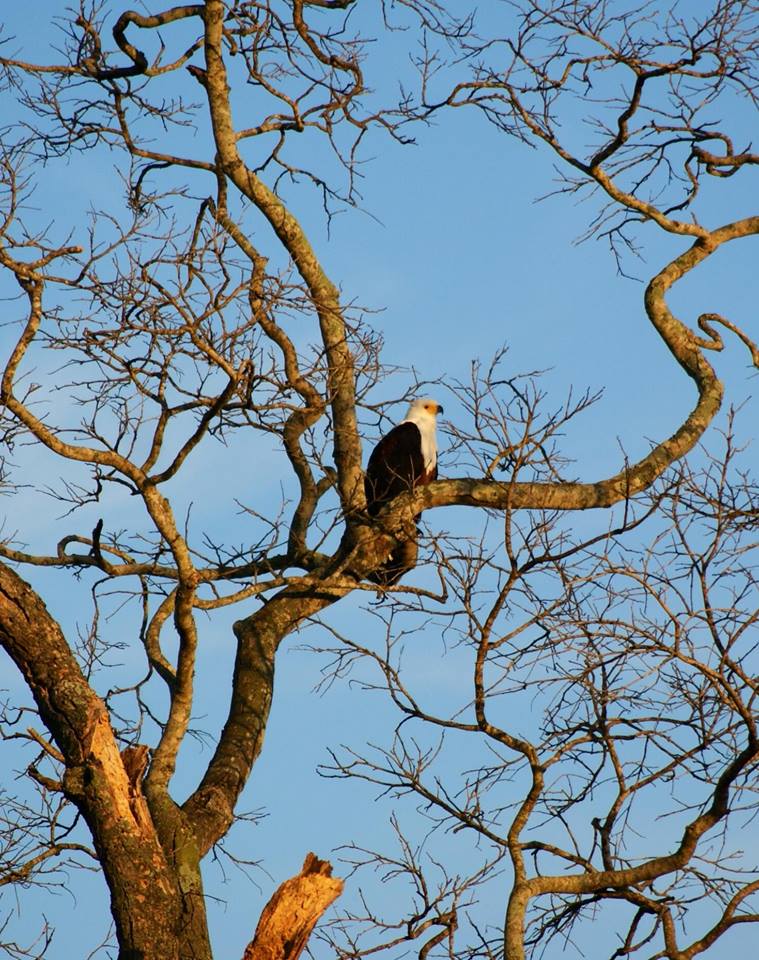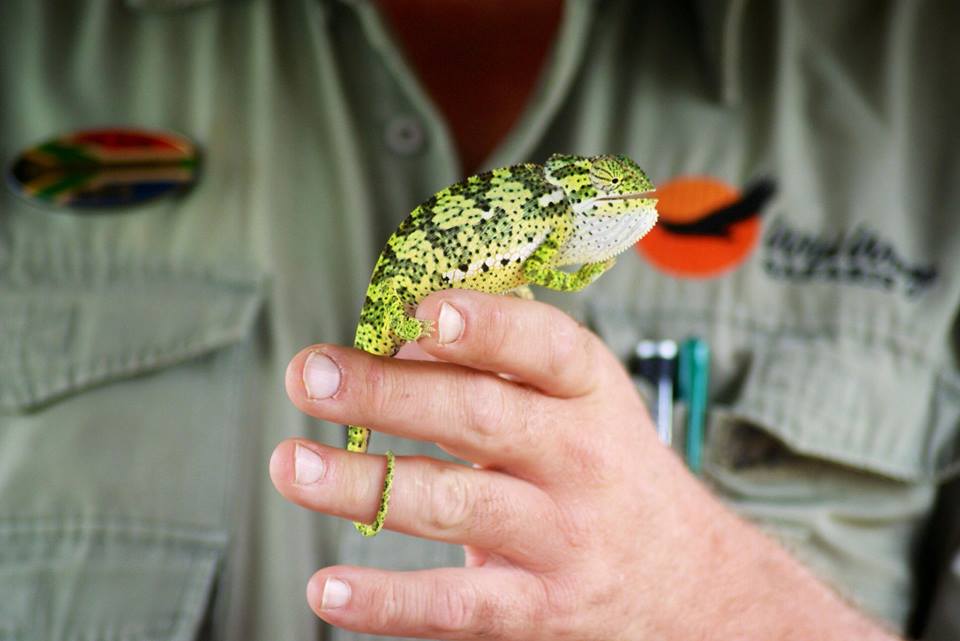 Simon holding a Chameleon. this safari was extraordinary! If you ever wanna book a safari do it with wildwings, it's great and affordable. www.wild-wings-safaris.com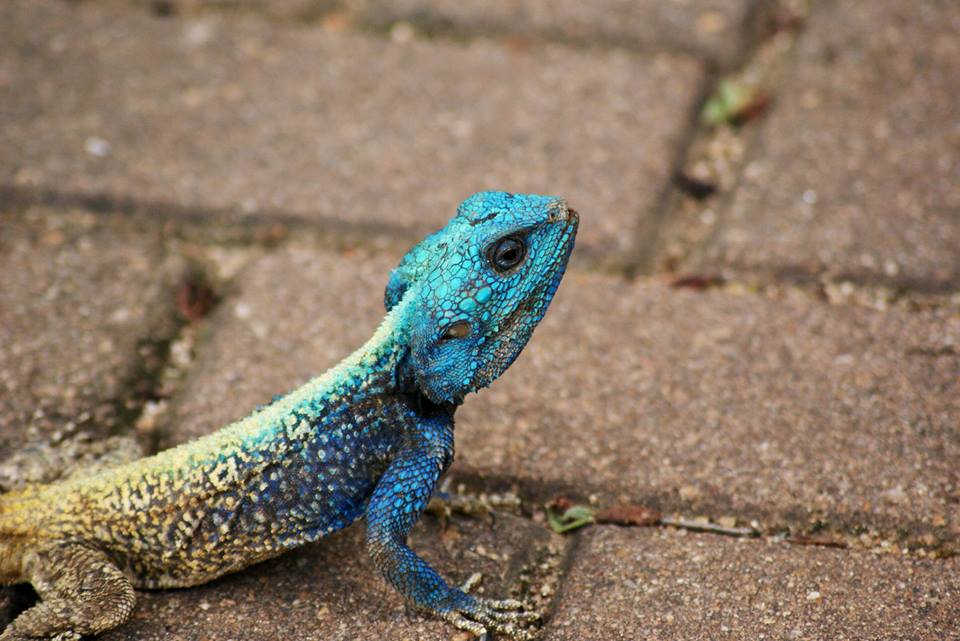 The Safari was the best adventure of my life and if you ever wanna go on a safari definitely book with wild-wings-safaris.com, I would recommend the 4 nights/5 days one. Safaris can be very very expensive but this one is affordable and they take really good care of you, the girls at the booking office as well as the guides.