Las Vegas 2011
When Larissa and I were in L.A. we had planned to go to the Universal Studios on Monday, February 7 we almost forgot about our reservation in Las Vegas lol. Fortunately I remembered in the last moment so no Universal Studios that day, we were on the road to Nevada.
We've listened to Radio 93.9 a Mexican L.A. radio station and our roadtrip began. We were driving through the San Fernando Valley and about 2 hours later we stopped at the first Shopping Outlet. It was so windy, we almost got blown away. We had lunch there and kept on driving until we reached the next big outlet mall on the border of Nevada and California. We spent a few hours there (it was huge) and at 5.30 p.m. we left there and our next destination was Las Vegas.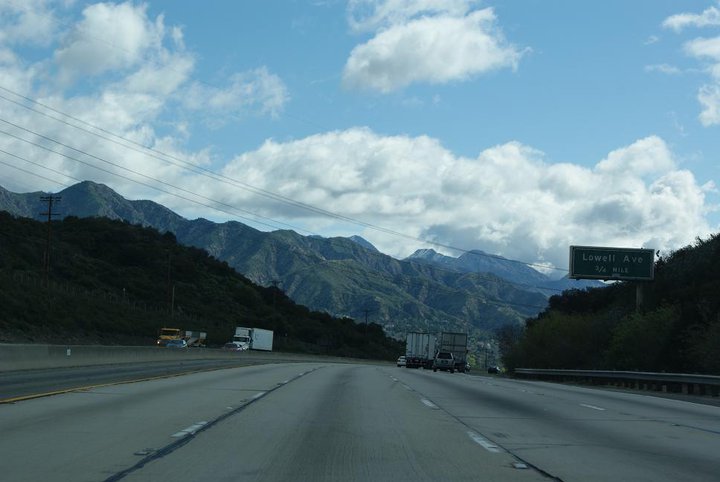 San Fernando Valley
we love roadtrippin'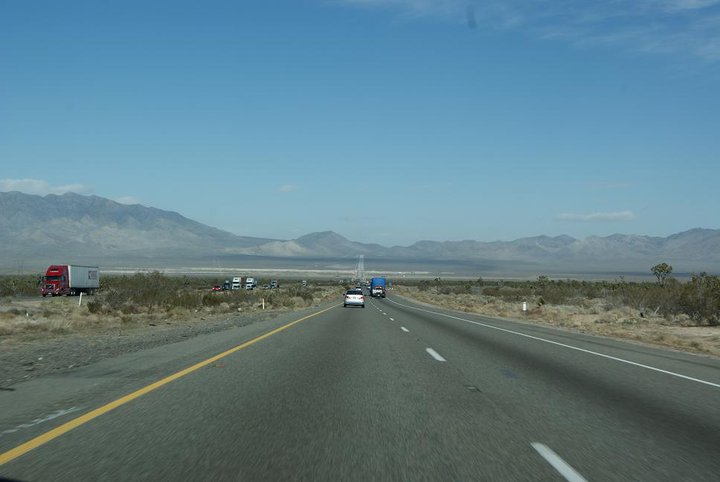 on the road
Nevada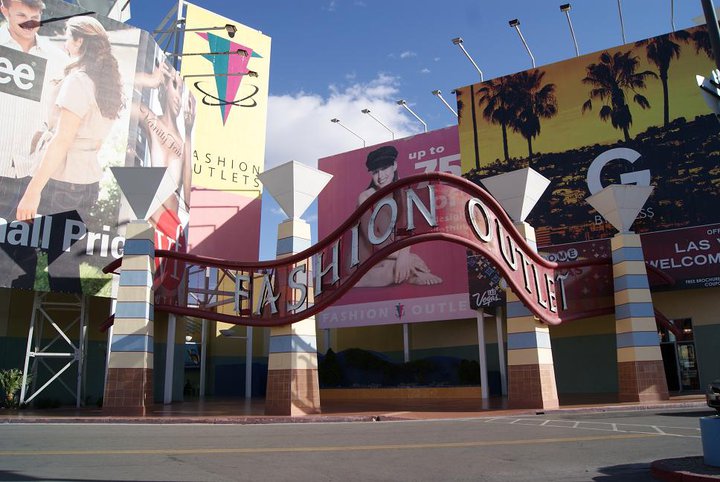 shopping outlet
We were glad that we waited till dark to drive into Vegas cause this way it's much more impressive. Larissa has been here twice but I've never been before. You see alot of Vegas in movies but it's so cool to be there live. We booked a room at the Stratosphere hotel on the Las Vegas Boulevard, it is a 4 star hotel and we only paid 50 bucks for two nights, pretty good deal! The hotel is huge, it has a really big casino in it, about 4 restaurants, two shops, theatre, starbucks etc.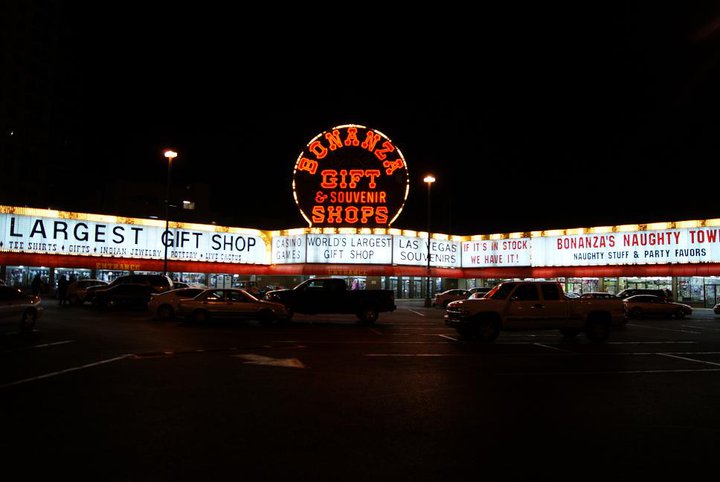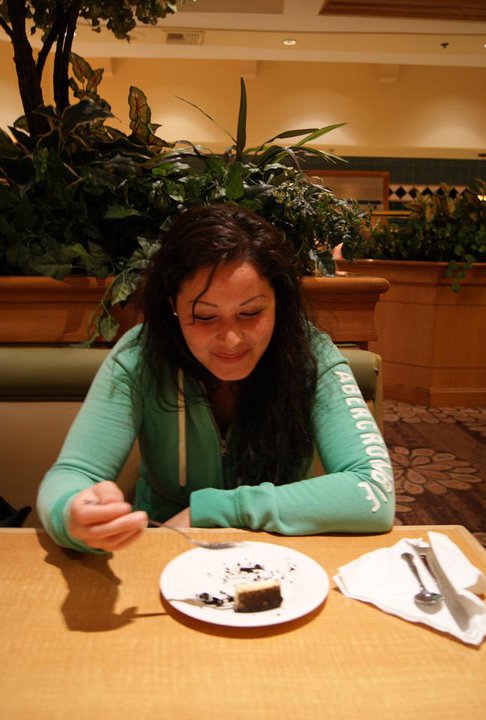 Larissa loves cheesecake
We were really hungry, so we had dinner at the Circus Circus hotel...in Las Vegas all the hotels offer all you can eat buffet dinner for 10-15 bucks. Food and accomodation is really cheap, they make their money with gambling here.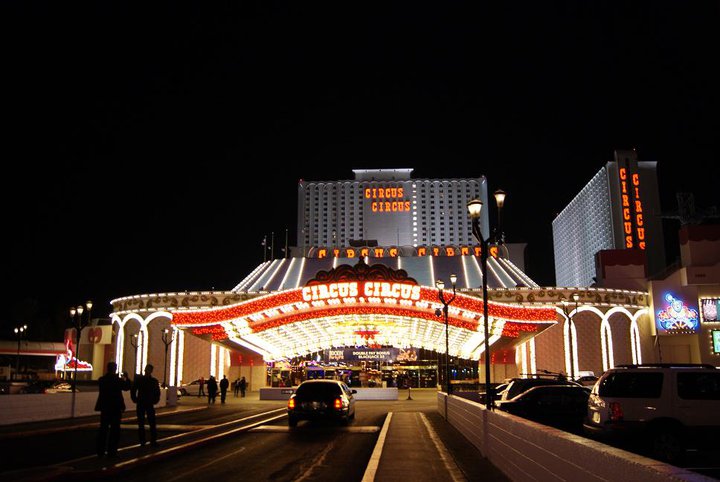 Circus Circus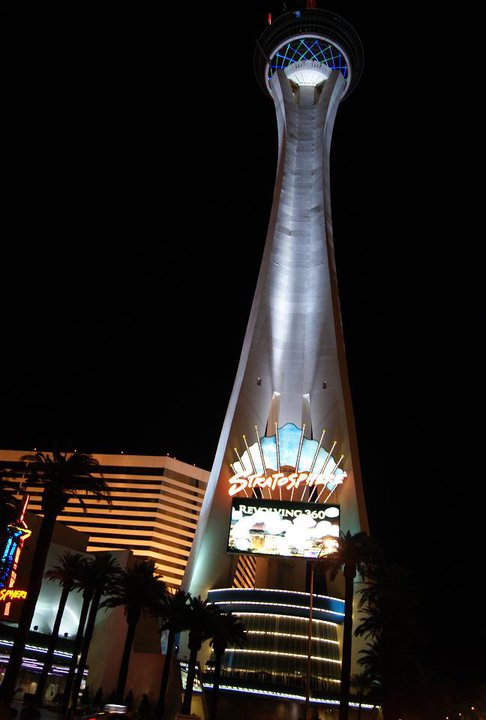 our hotel the Stratosphere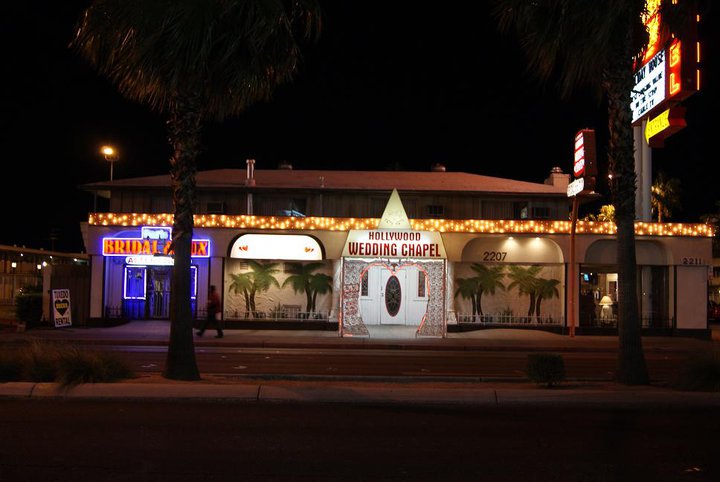 what happens in Vegas stays in Vegas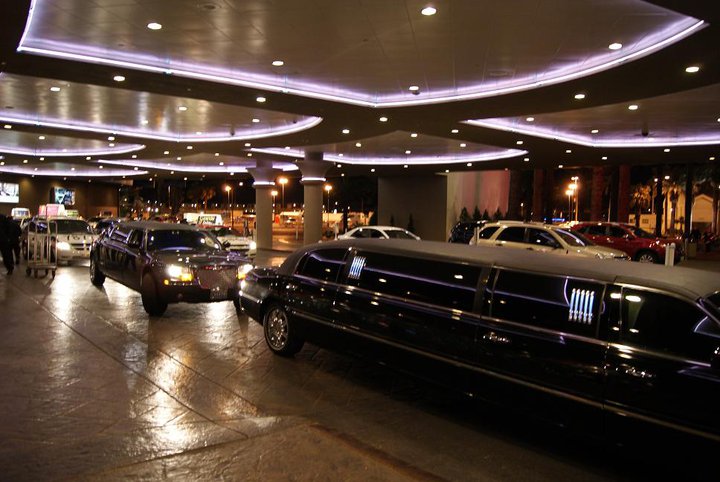 The next morning we ate breakfast at Ihop (inspired by I am Sam the movie)..this homeless man was sitting outside the restaurant and he had been sitting there since last night, it was really cold and I felt so bad for him. So Larissa and I bought him breakfast and gave him a few bucks. When I walked outside to bring him the pancakes all the people at Ihop were starring at me like I was an alien.
There are so many homeless people in L.A. and they are not junkies or alcoholics, they probably lost their job couldn't pay their appartement, didn't have family or friend who could take them in and there they were living on the street left with nothing not even money to buy some food. I felt bad because we are shopping, eating out every day, staying at hotels and they have nothing.
more retail therapy
In the morning we went to another shopping outlet that's in Las Vegas, the Premium Outlet with 160 stores. Off course we spent a few hours there and went crazy with all the sales they had going on. I shouldn't go to the States anymore, I can't control myself when it comes to shopping lol
MGM Hotel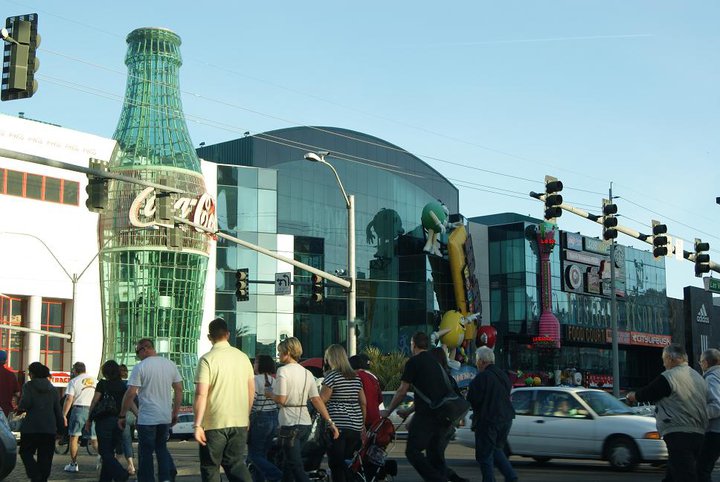 Las Vegas during the day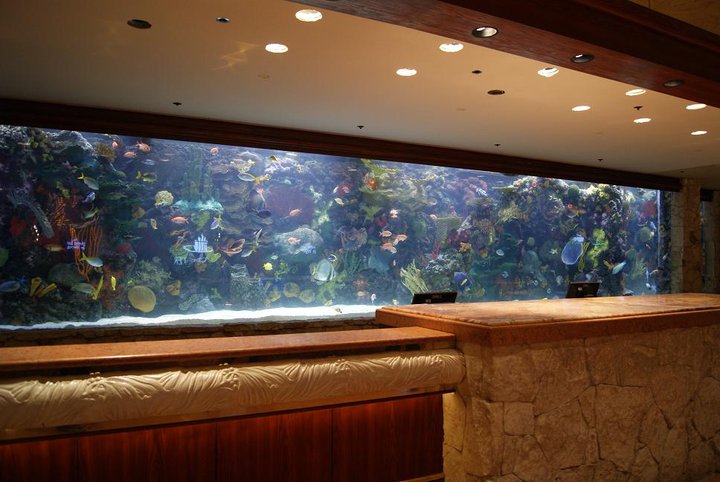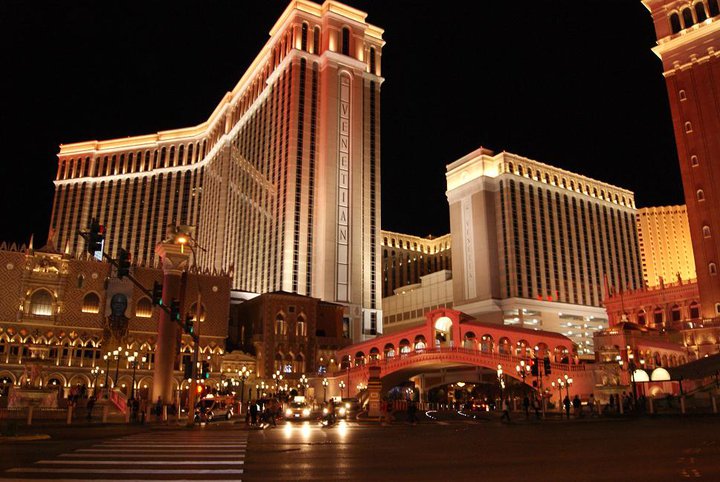 The Venetian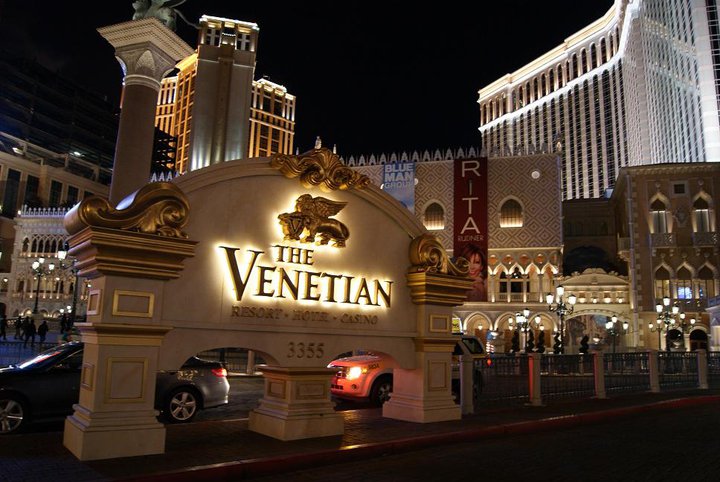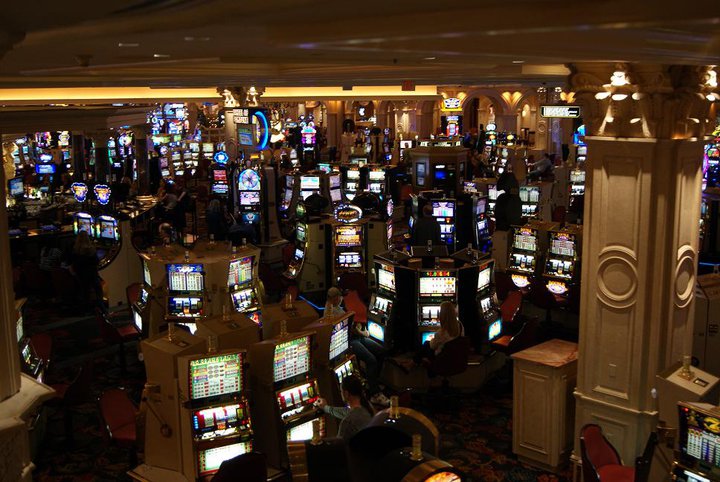 gambling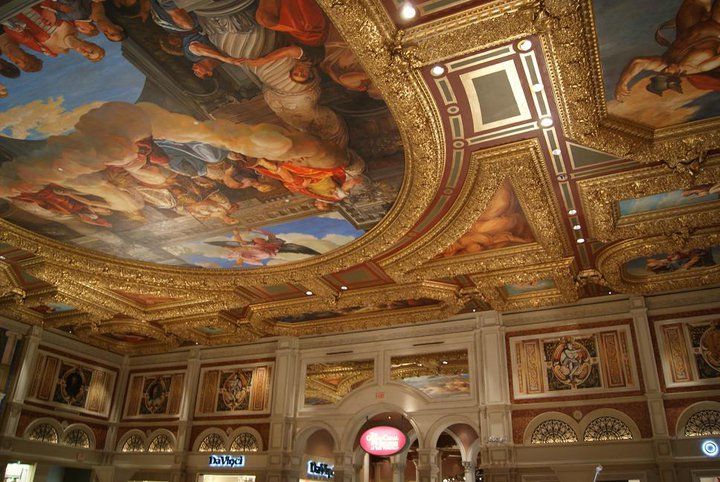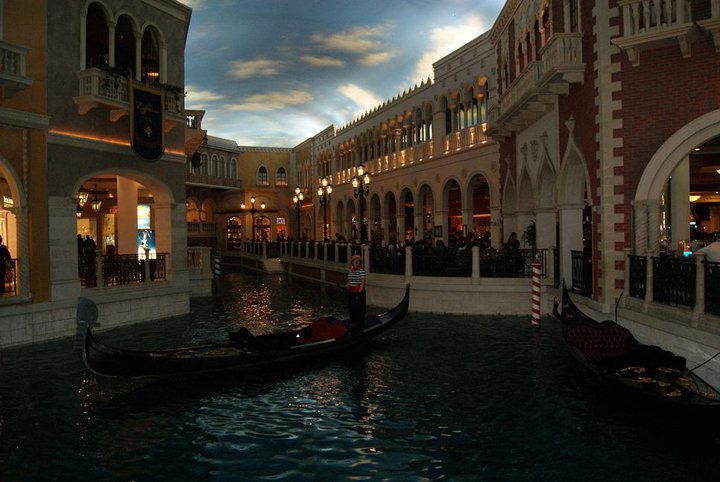 impressive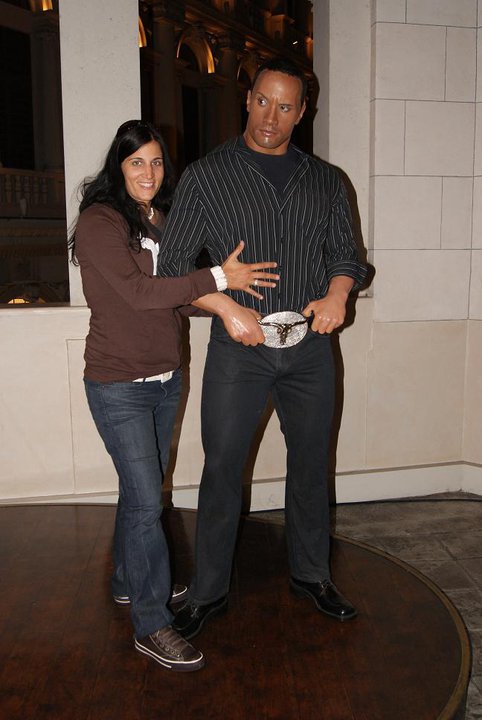 meeting my old buddy the Rock again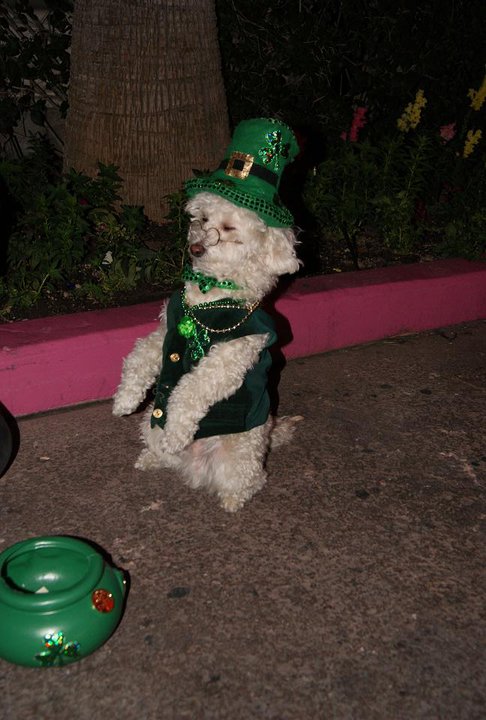 poor doggy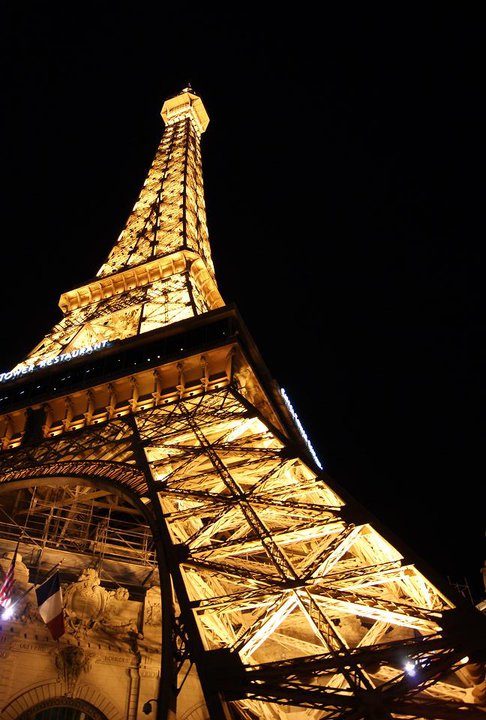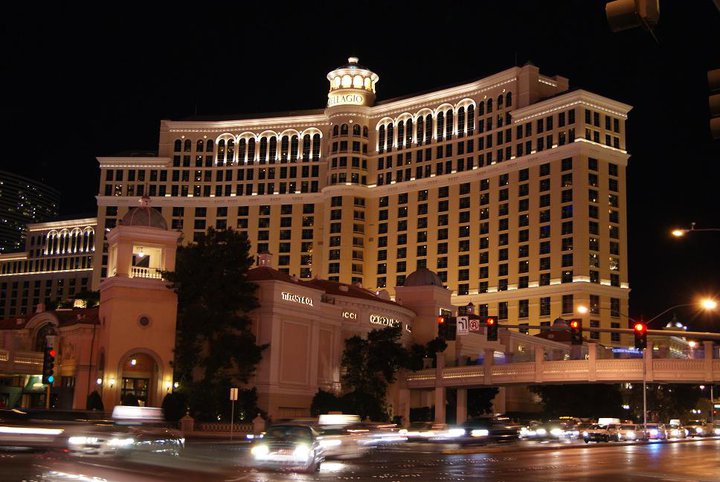 the Bellagio
At night we checked out all the famous hotels like the Bellagio, Caesars Palace, the Venetian built like Venice, pretty impressive. We had tickets for Zumanity, a Cirque du Soleil show at the New York New York hotel. Zumanity is the sensual side of Cirque du Soleil, totally different but so cool, we had a blast. There are so many shows in Las Vegas and it's hard to chose just one, but Cirque du Soleil is always a good choice.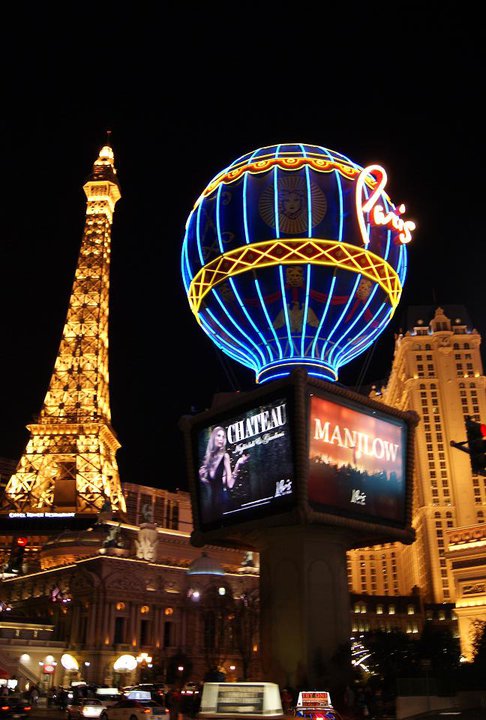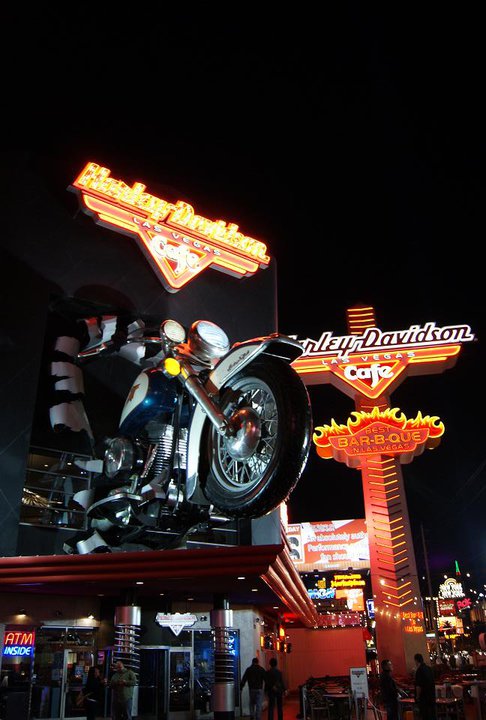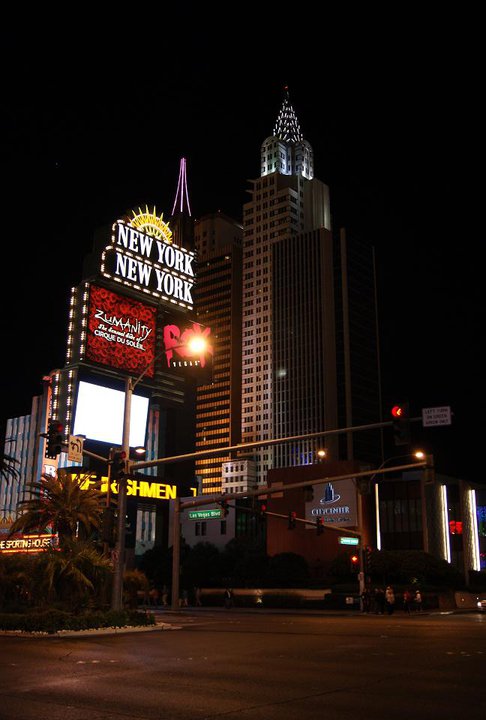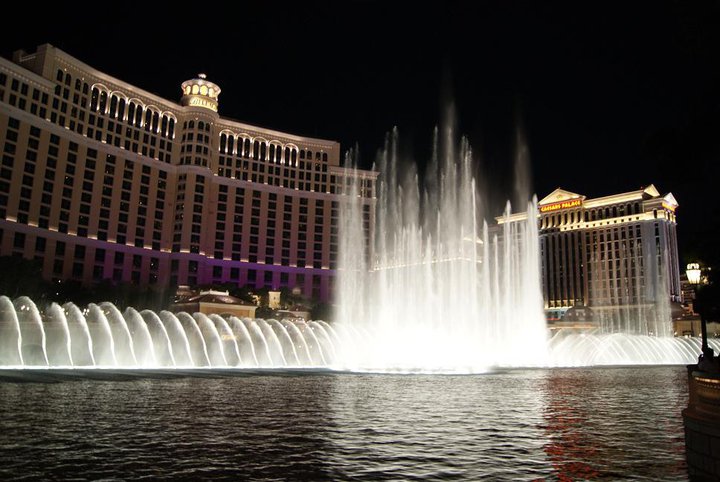 the Bellagio and the Caesers Palace to the right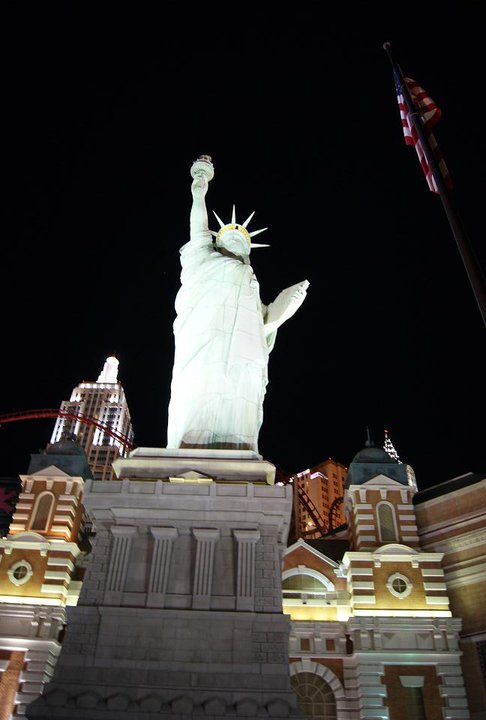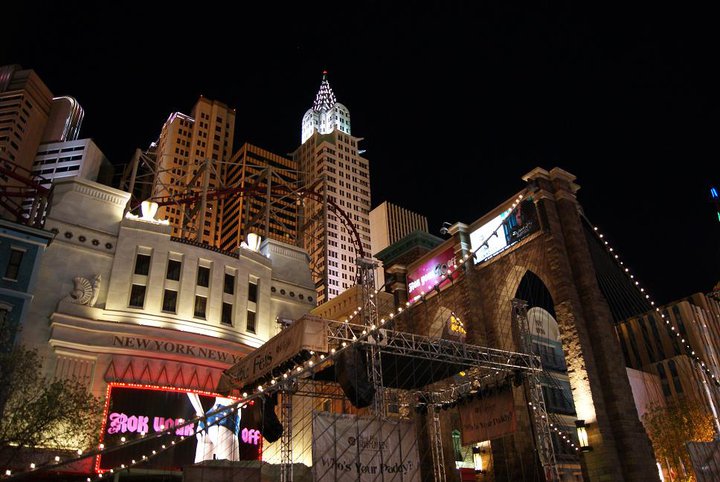 New York New York Hotel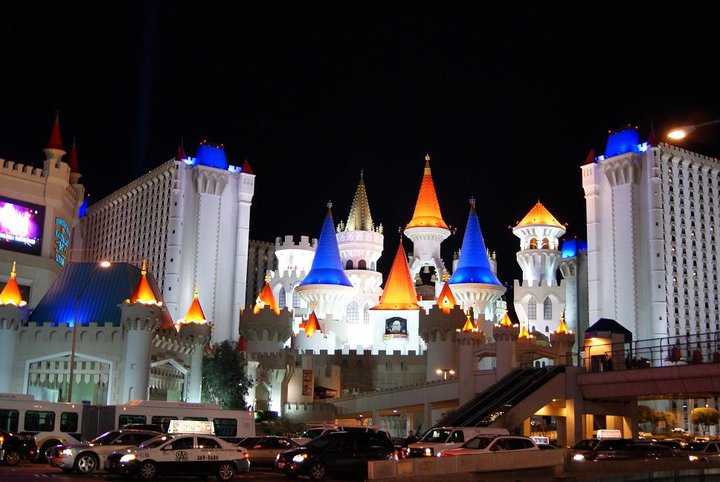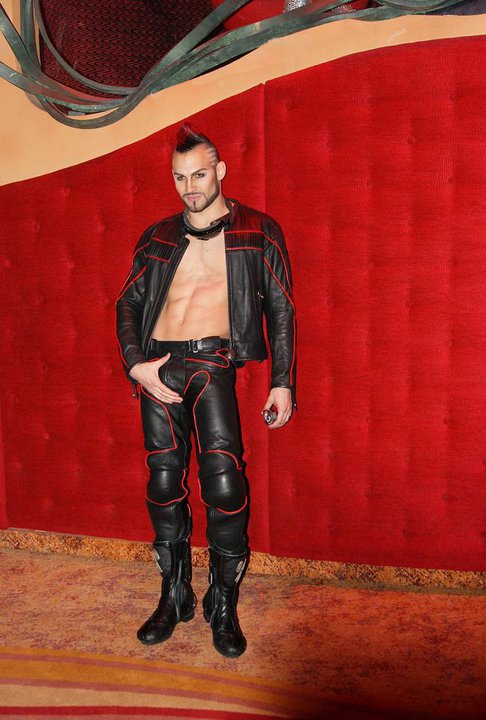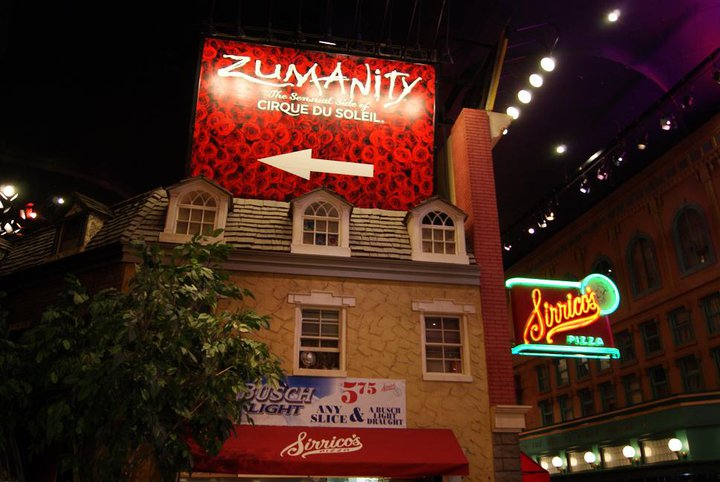 Zumanity, the sensual side of Cirque du Soleil
on top of our hotel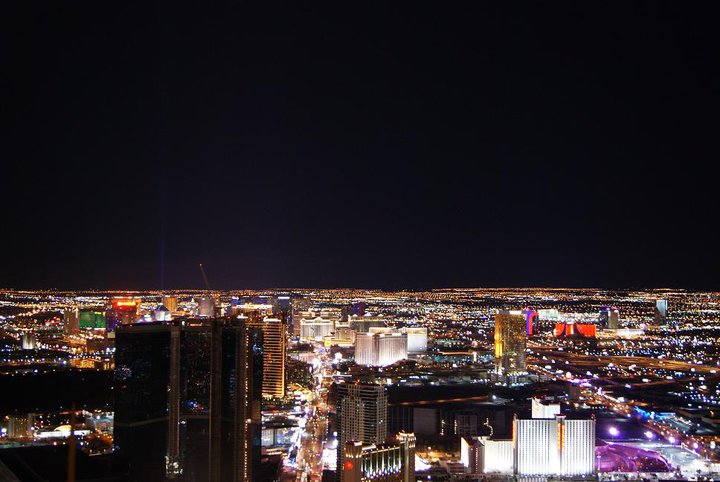 Las Vegas by night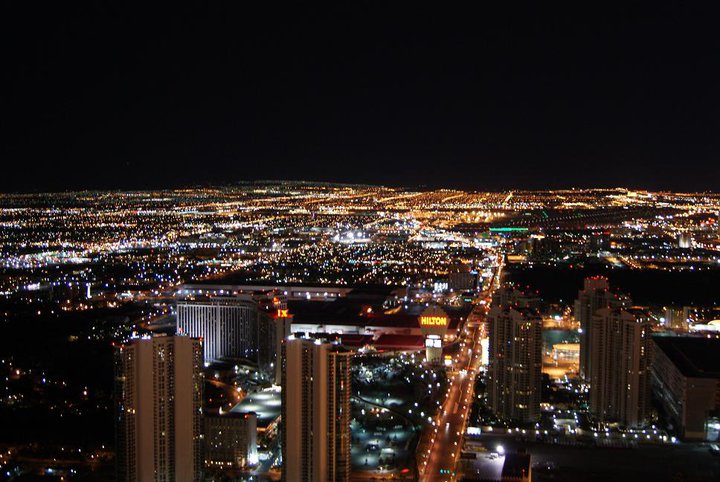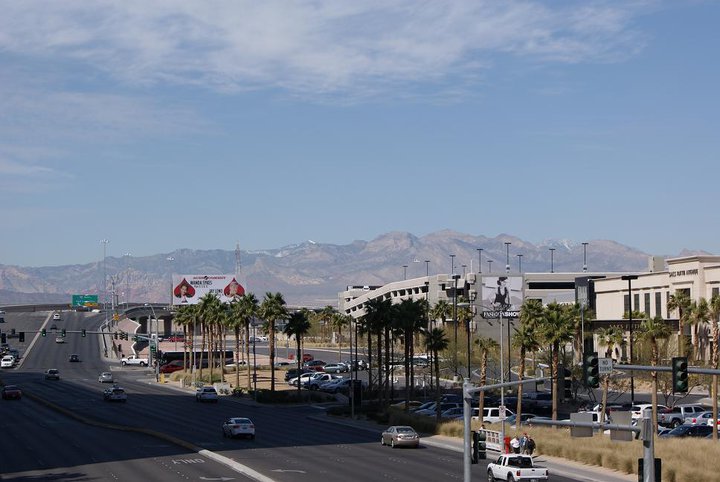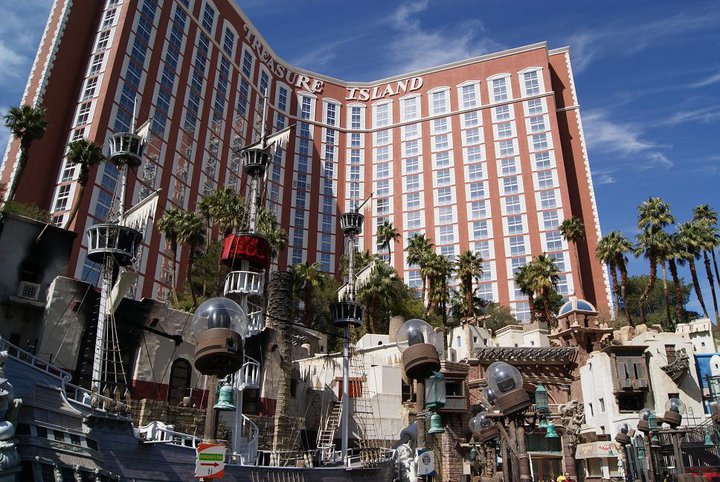 Treasure Island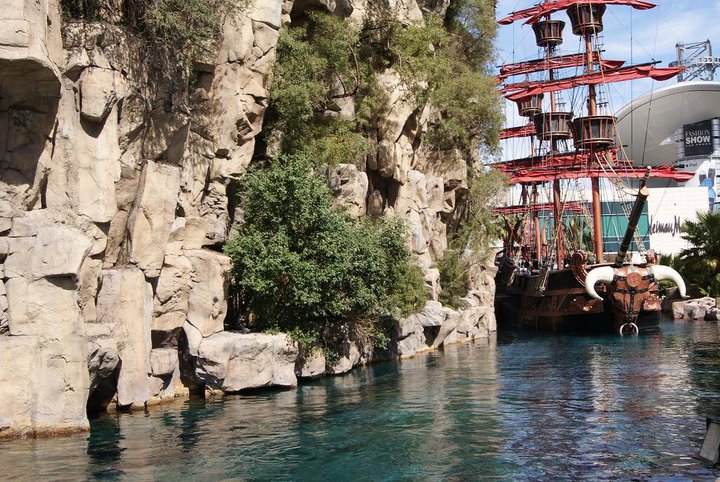 On Wednesday it was time to leave Las Vegas and drive back to L.A., on the way back we stopped for lunch and saw a sign for a ghost town. We didn't wanna waste time and get back in time, but I had never been to a ghost town and I really wanted to go so we follwed the signs and got to Calico.
Calico was developed in 1881 during the largest silver strike in California. The town boomed during 1881-1896; but the end came to the silver rush in 1896 and by 1904 Calico had become a ghost town.
We were standing and the look out, taking some pictures and when we walked down I tripped and twisted my foot. I felt dizzy because it hurt so much. I couldn't step on my foot or move it, I thought I broke it or tore a ligament. Lara had to hold me so we could go back to the car. I sat on the backseat puting my leg up and icing it...once again great timing. And like it turned out later in Switzerland I did tear a ligament.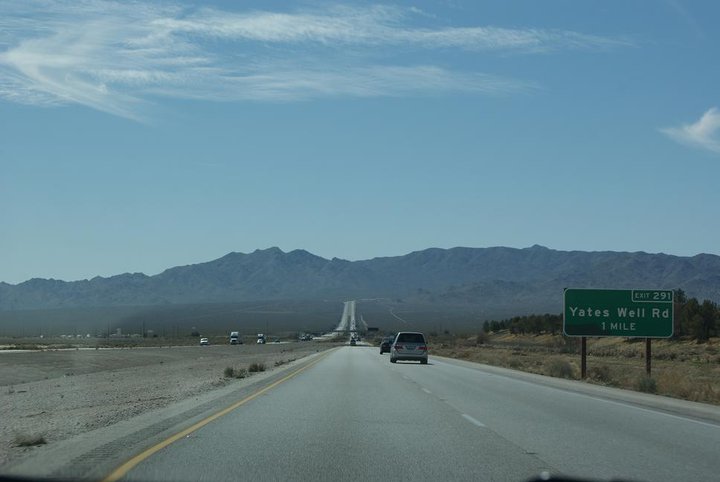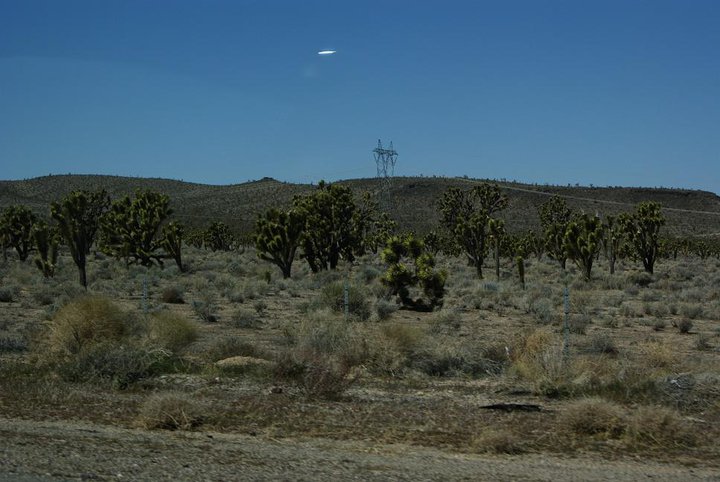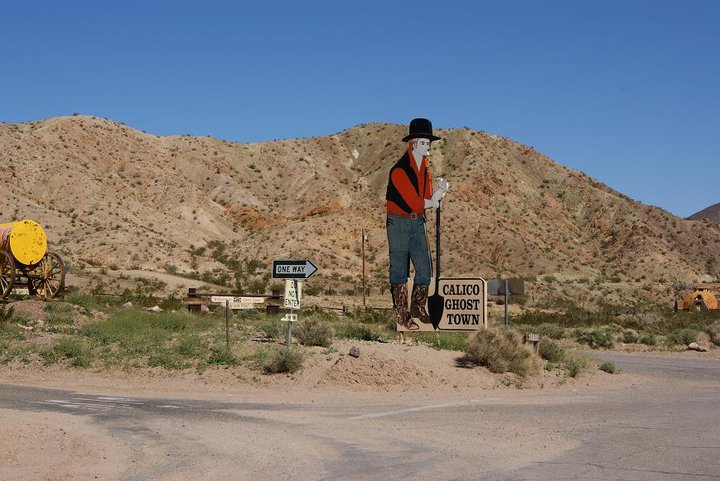 Calico ghost town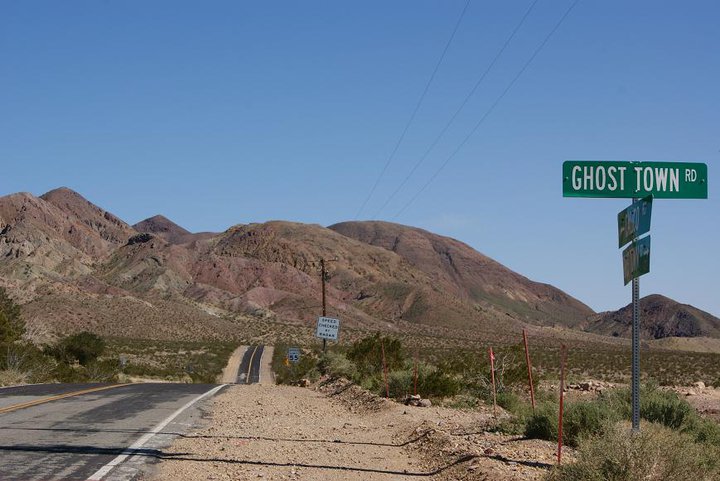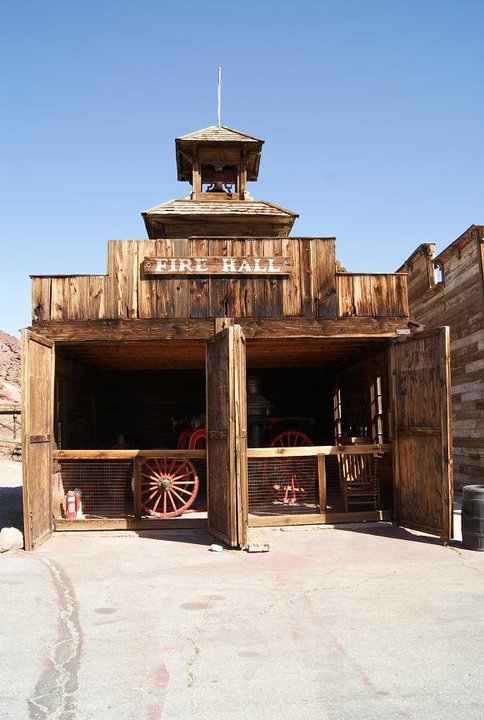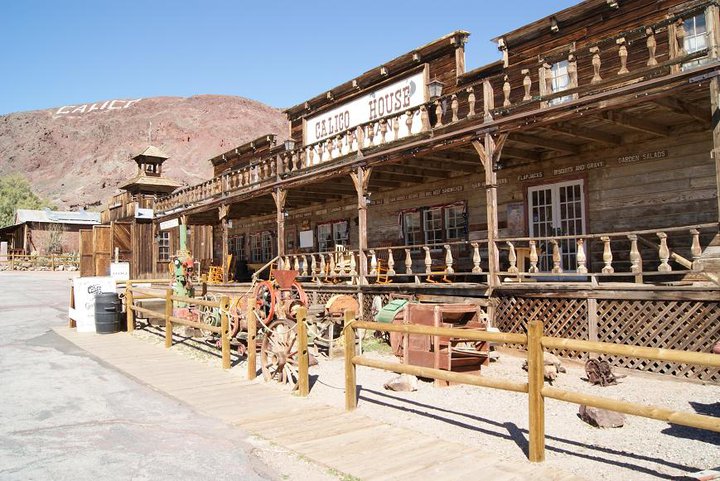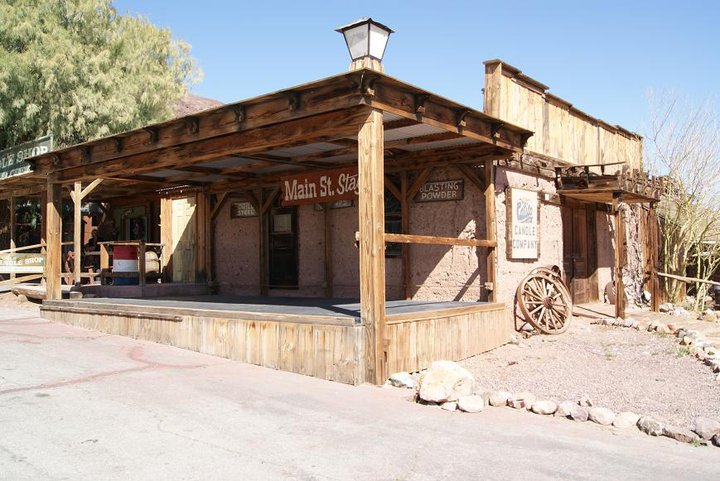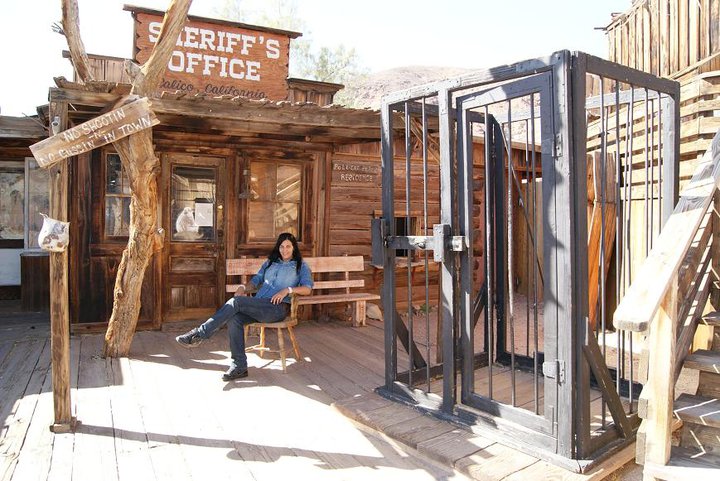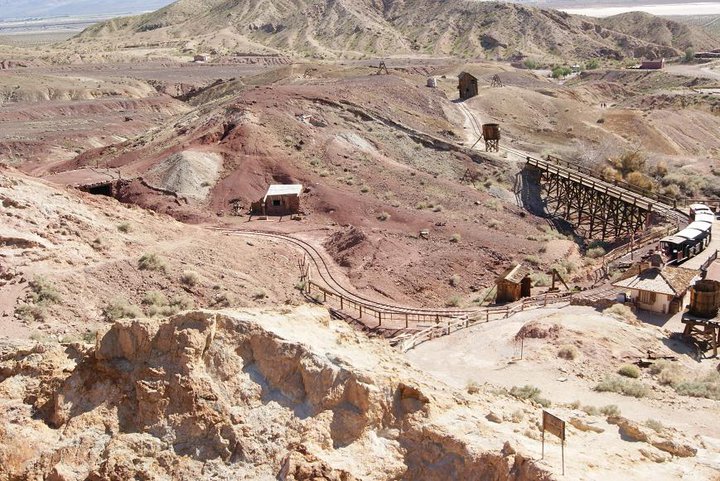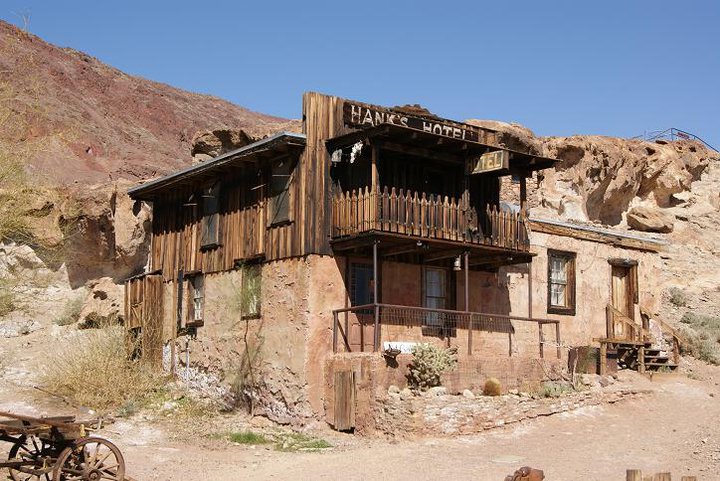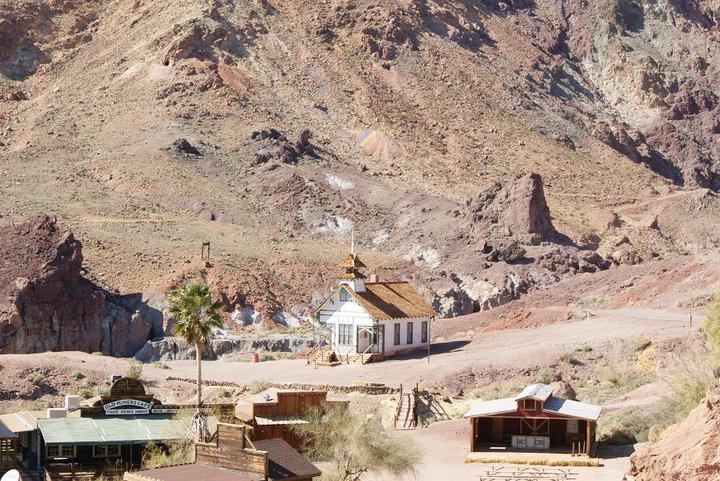 Larissa drove to a gas station because we wanted to get some drinks and fuel and suddenly we heard this big bang we looked back and saw a head-on collision. Luckily the car had airbag and the two young Japanese guys didn't get hurt. We felt really bad for them because it was a rental car and it wasn't their fault. It sucks when something like that happens on your holiday, spoils it all.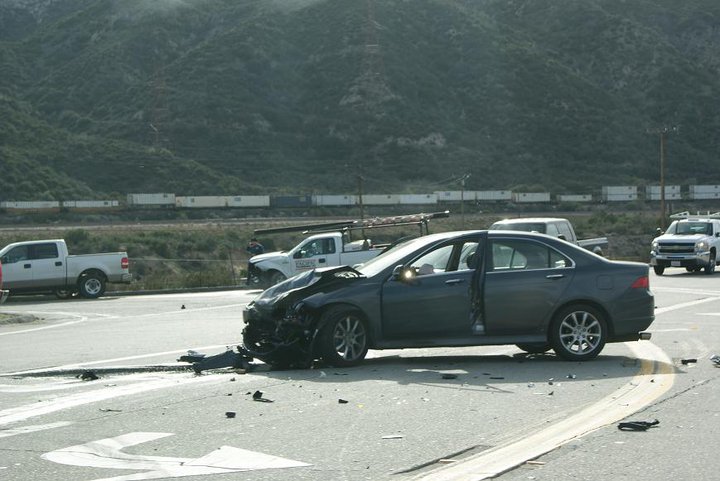 it happened right in front of us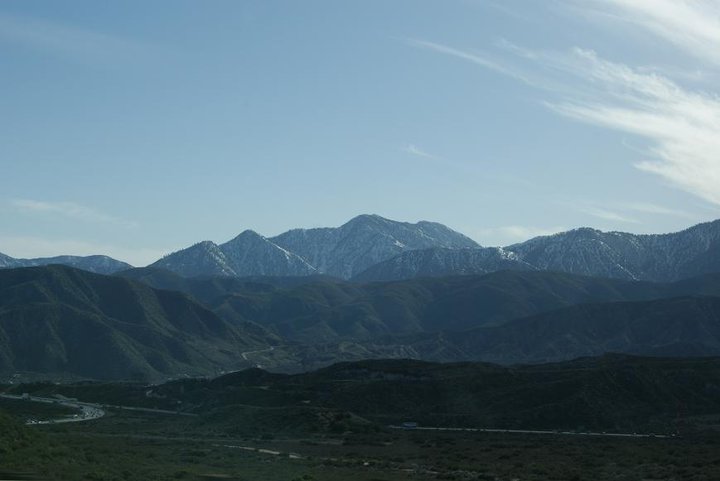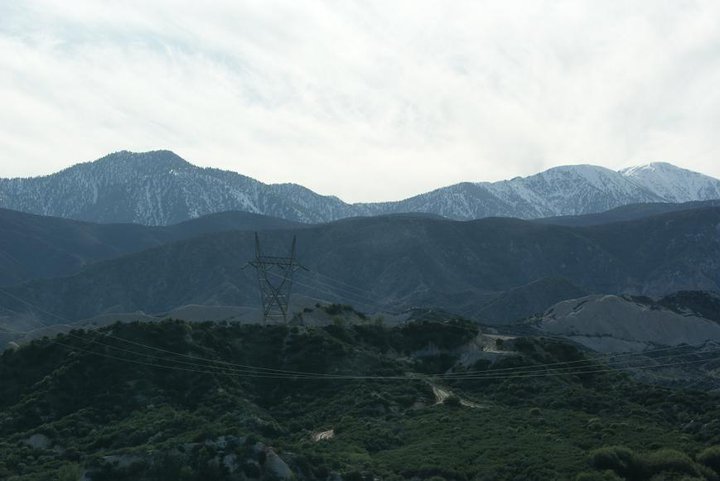 At 5 p.m. we were back in L.A. and stuck in the middle of rush hour...it was a great roadtrip.