My flight from Honolulu to Los Angeles was only 5 hours long. I arrived at LAX at 4 p.m. and was waiting for my girlfriend to arrive at 7 o'clock. For the last time I was on my way to the Dollar rental company hoping that I would get a Dodge Caliber again, but no we got a Ford Focus. Larissa took her navigation system with her so we had no problem finding our motel, the Days Inn in West Hollywood.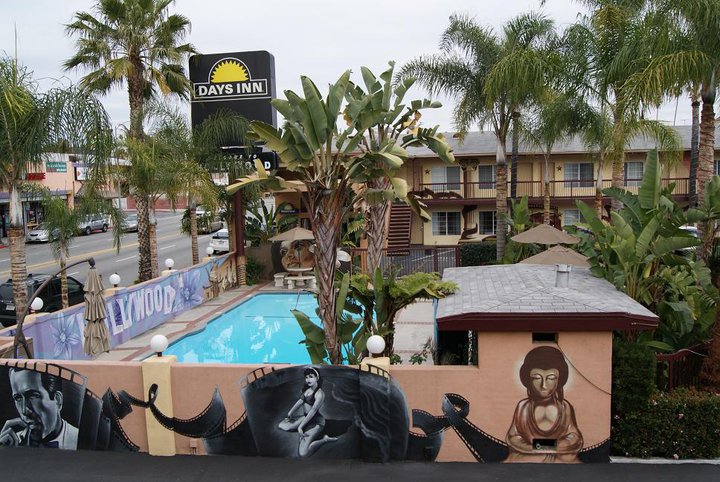 Days Inn West Hollywood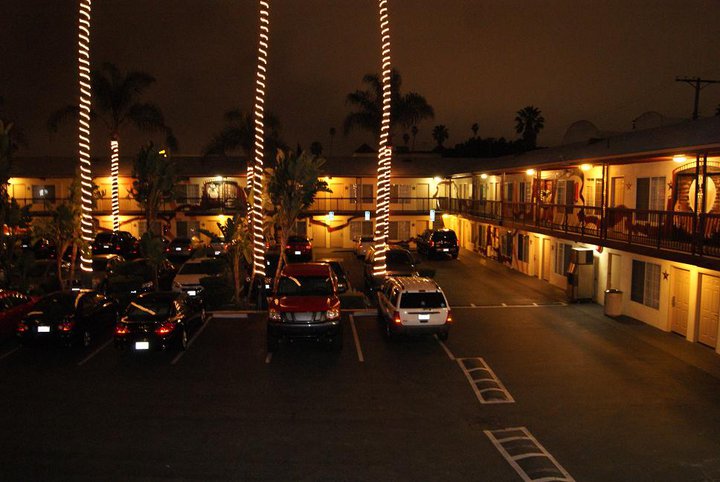 We had dinner at some dodgy Chinese restaurant and I actually felt kinda sick afterwards...the motel was really cool, so I had the best sleep ever. We had breakfast and went to the Kodak Theatre where our tour started. We did the movie stars home tour and the tourguide wasn't really motivated but it was interesting to see where Jennifer Aniston and co. live, where Michael Jackson died, we drove down Rodeo Drive and got a pretty good image of Bel Air, Beverly Hills etc.
the Kodak Theatre, where the Oscars are presented every year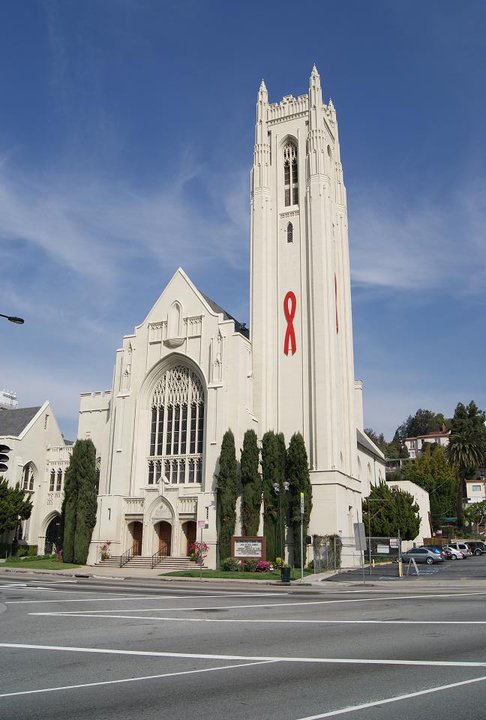 the Sister Act church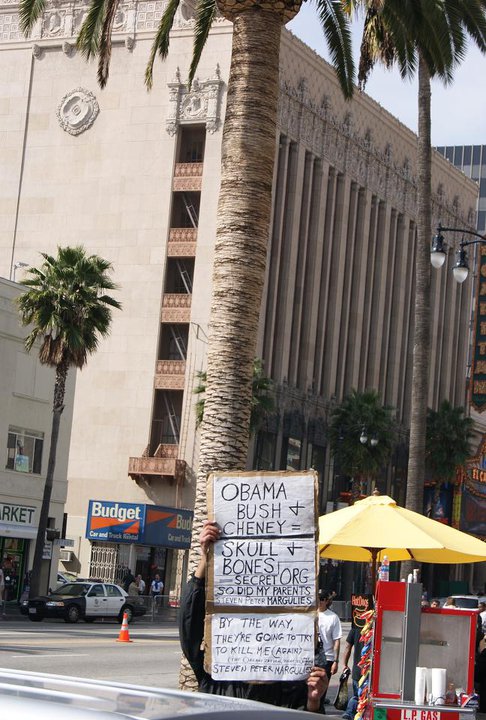 What??!!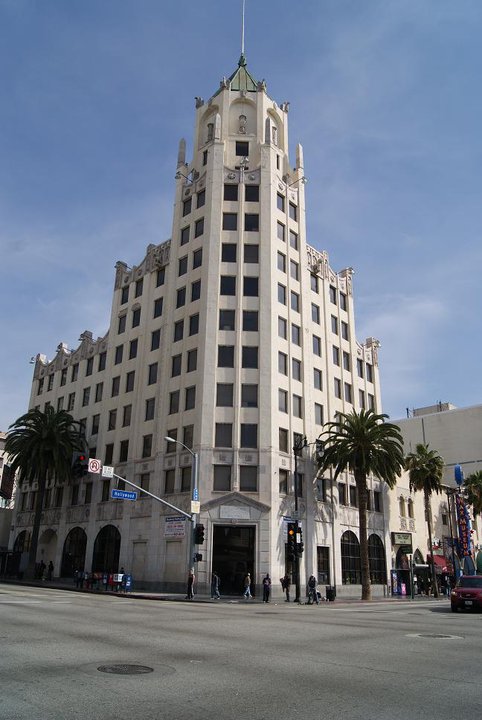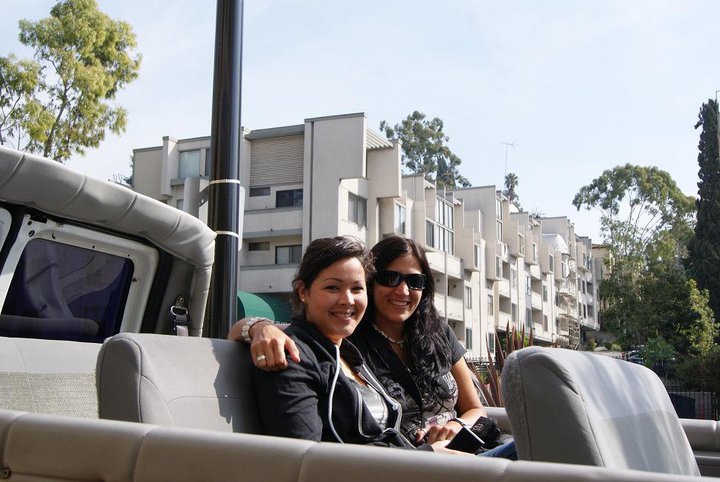 tourists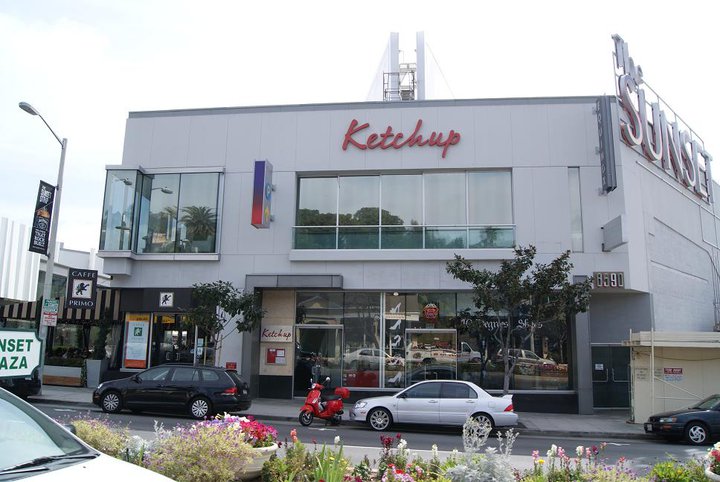 Ashton Kutcher's restaurant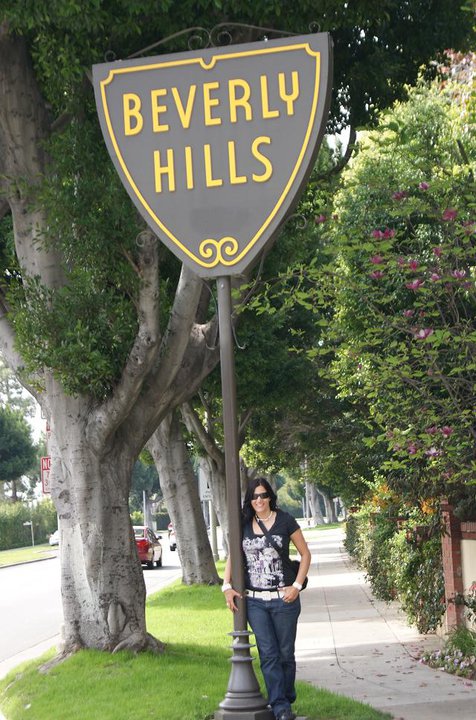 90210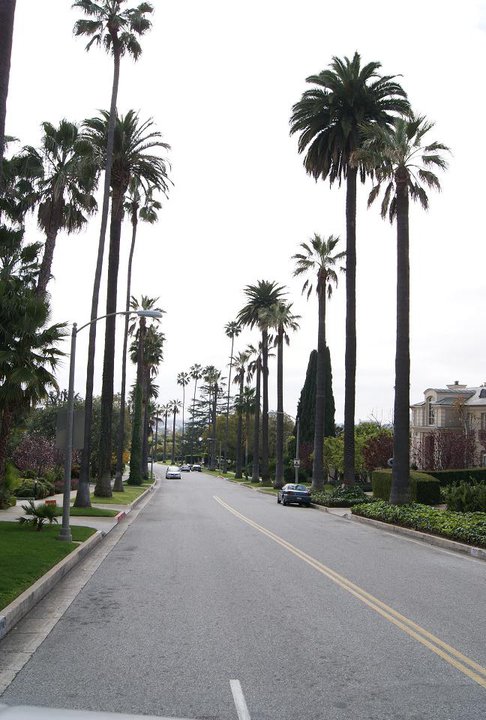 typical Beverly Hills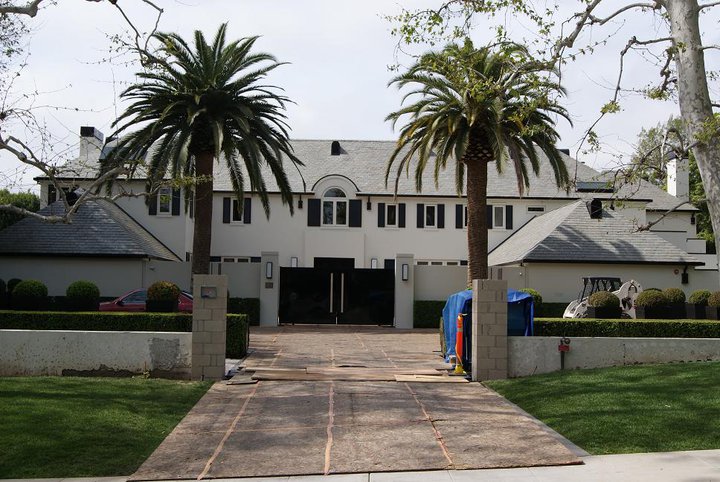 Simon Cowell's house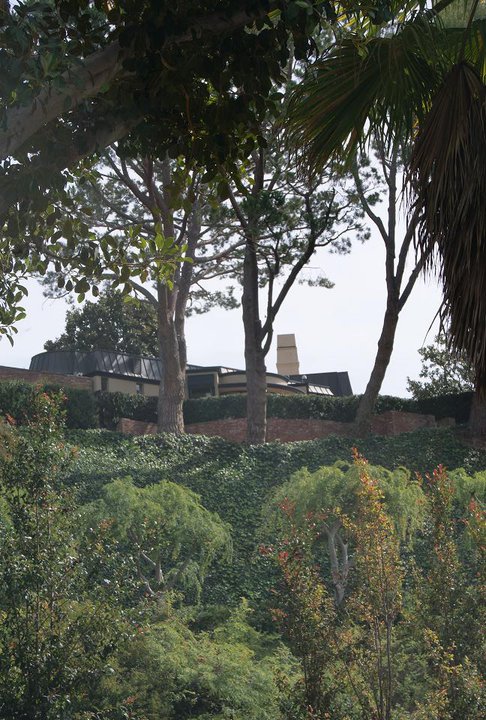 Jennifer Aniston lives here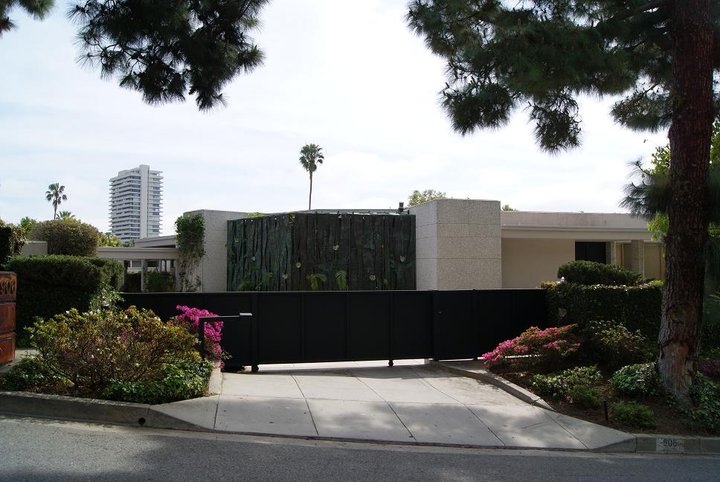 Courtney Cox, David probably not anymore;-)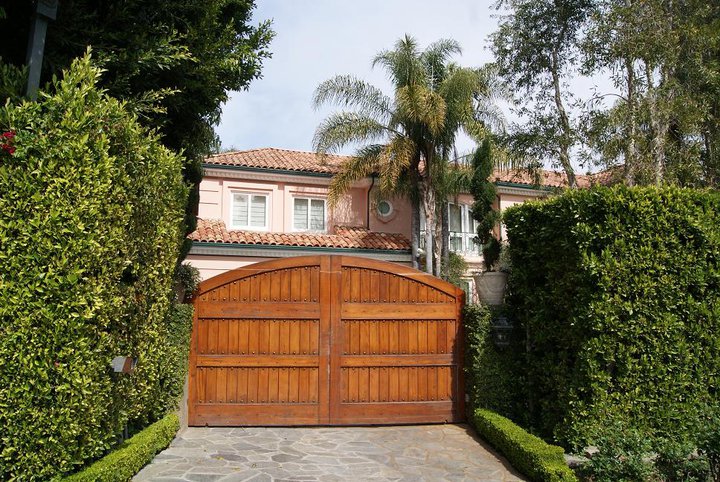 former Osbourne residence, now the home of Christina Aguilera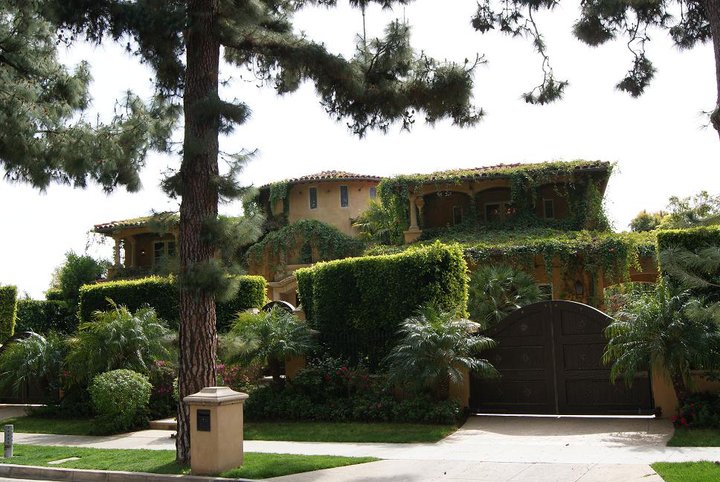 Dr. Phil's house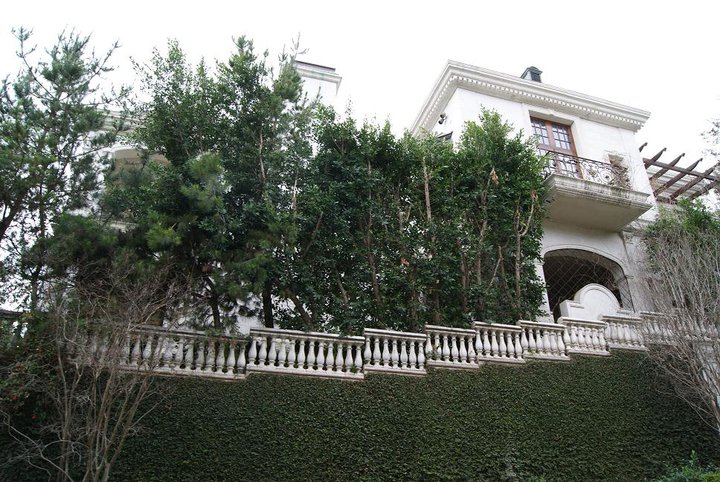 this is where Michael Jackson died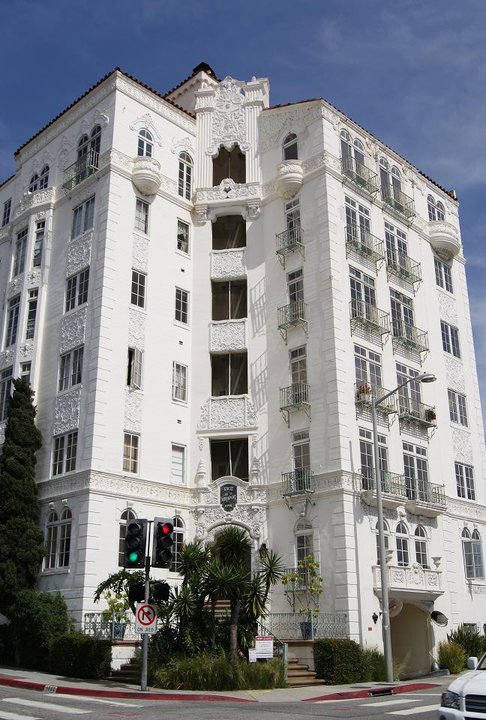 famous Rodeo Drive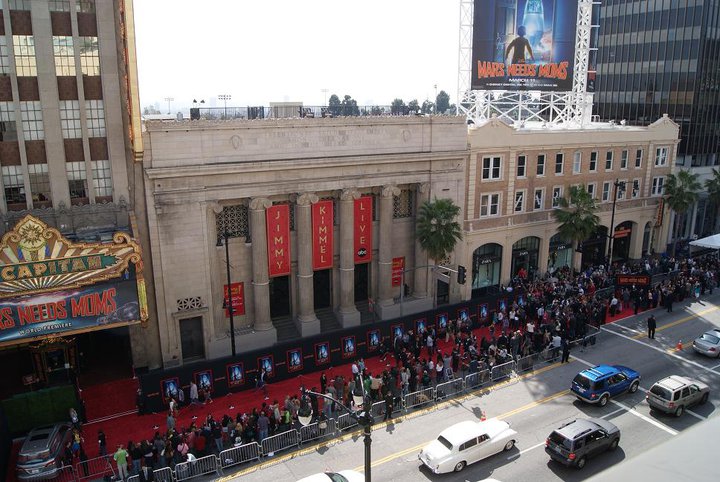 movie premiere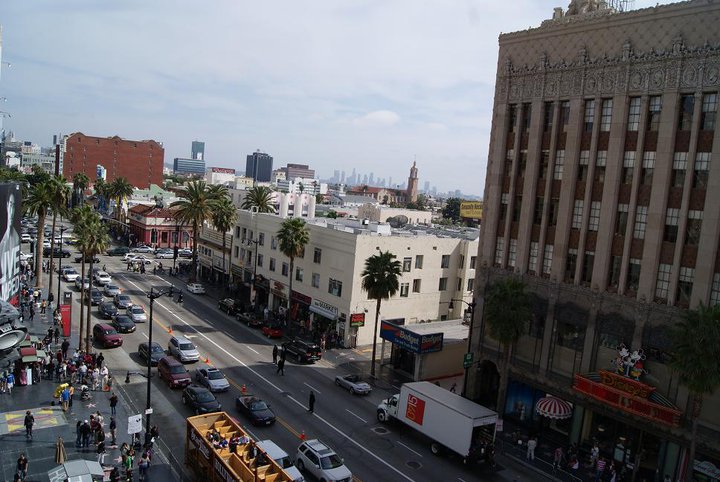 After the tour we were starving so we had lunch at a Japanese restaurant and ate Shabu, it was kinda like Fondue Chinoise and very yummy, I am a big fan of Shabu now;-) We asked the waitress where the best mall in L.A. is and she told us to go to the grove, a big outdoor mall with a farmers market. We googled it, got into our car, turned on the GPS and off we were for some retail therapy:-)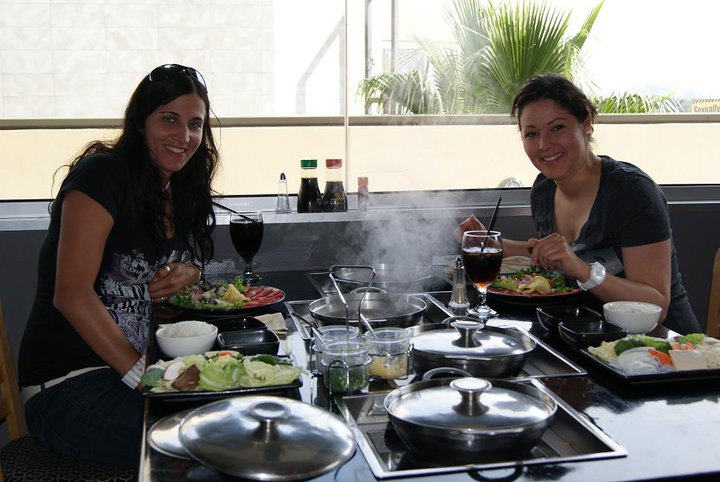 Shabu delicious
Capitol records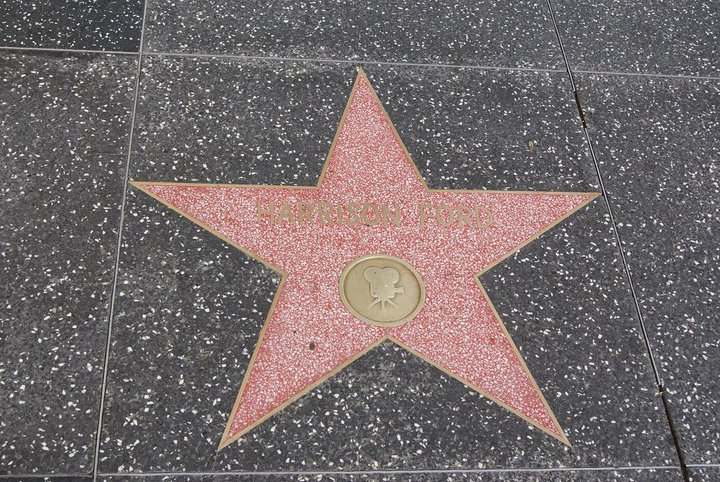 walk of fame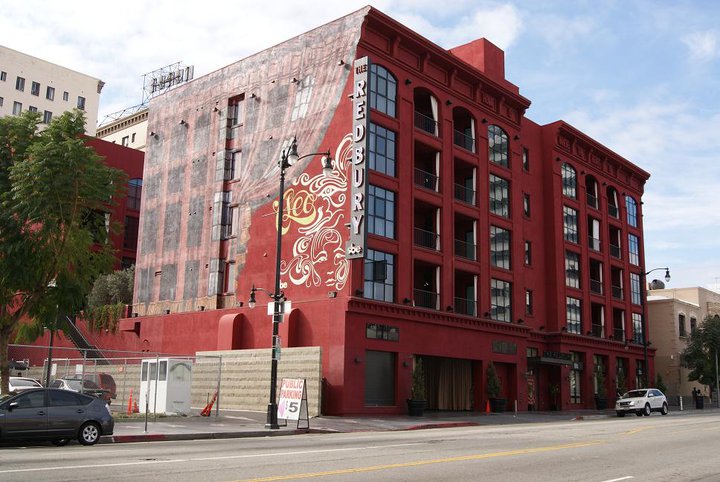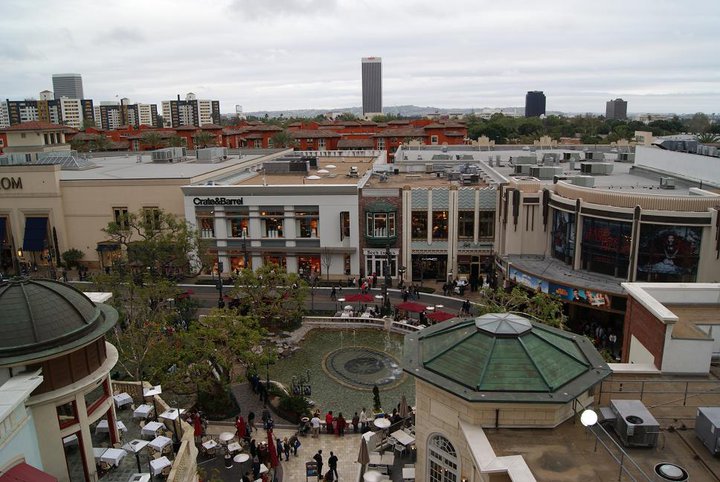 the grove, best mall in L.A.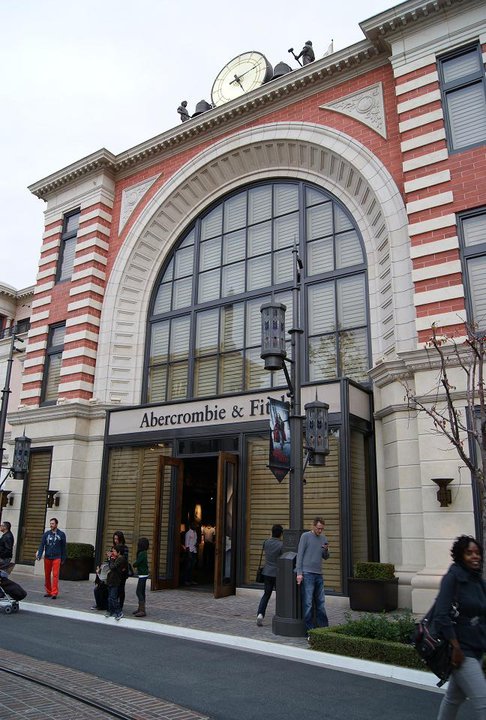 A&F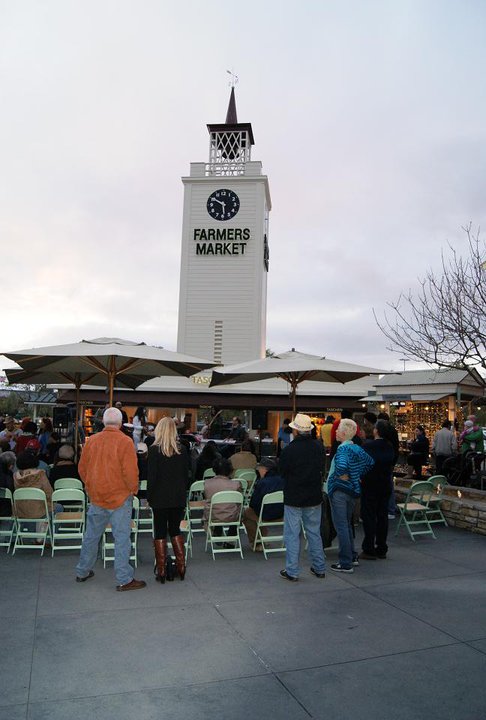 farmers market
When we got back from Las Vegas we drove up to the Hollywood sign and went for a sunset walk, it was beautiful, the view over downtown L.A. and the Hollywood sign.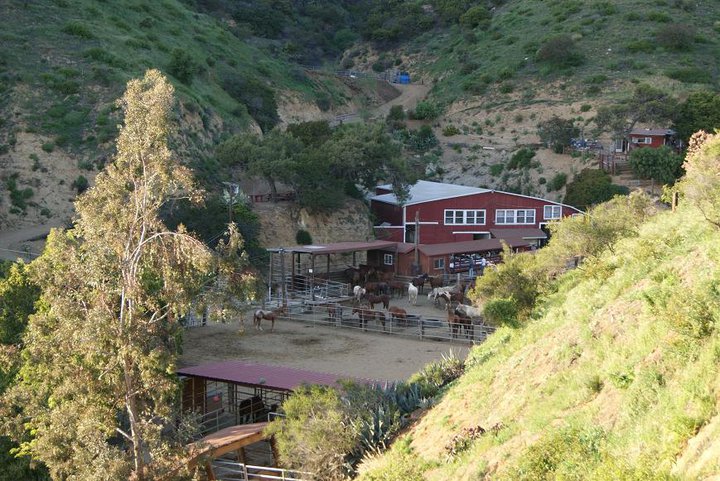 ranch in the Hollywood hills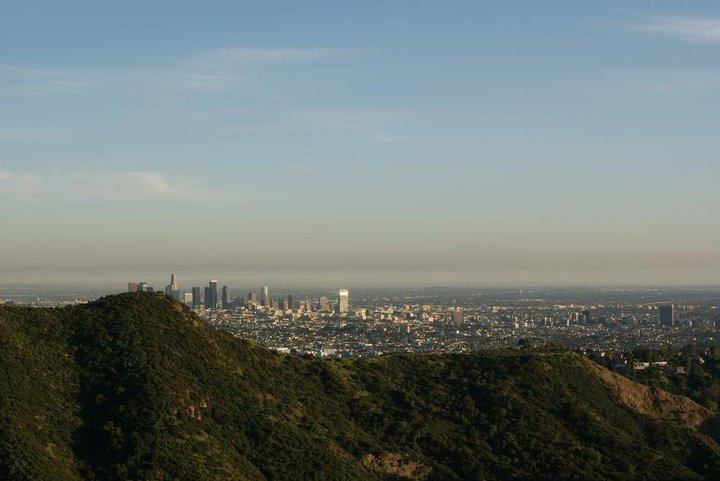 view over downtown L.A.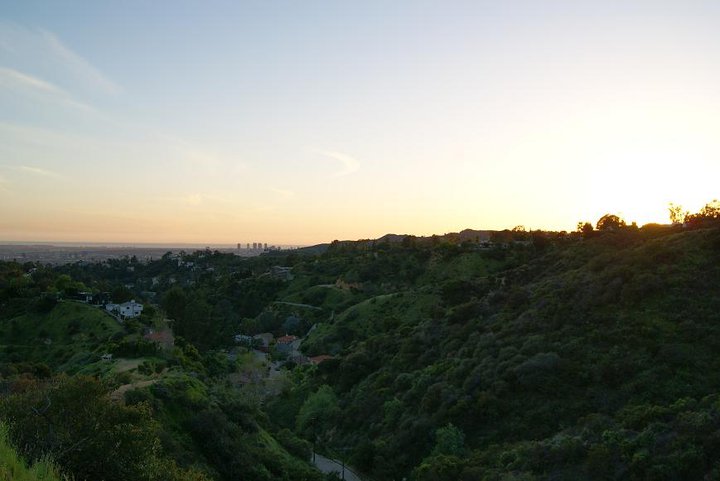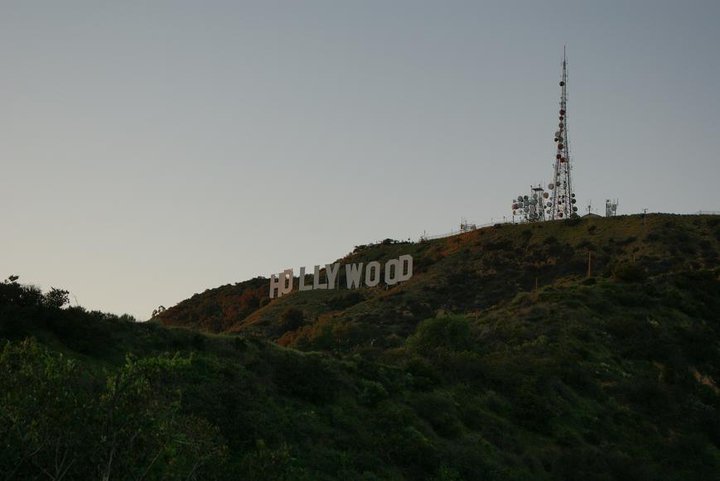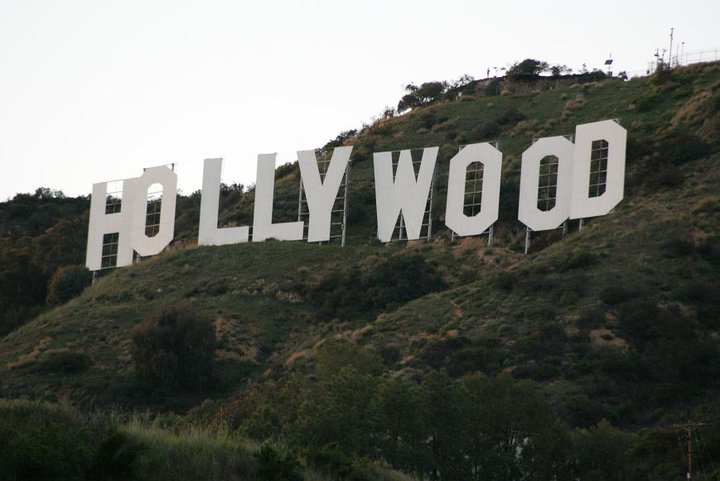 famous Hollywood sign
This time we booked a hotel in Marina Del Ray (near Santa Monica), it took us forever to get from Hollywood to Marina Del Ray, traffic during rush hour is really bad in L.A. thank good for the car pooling lane. After we checked in the hotel we went to the Cheesecake Factory for dinner, we sat outside, it was beautiful at the marina.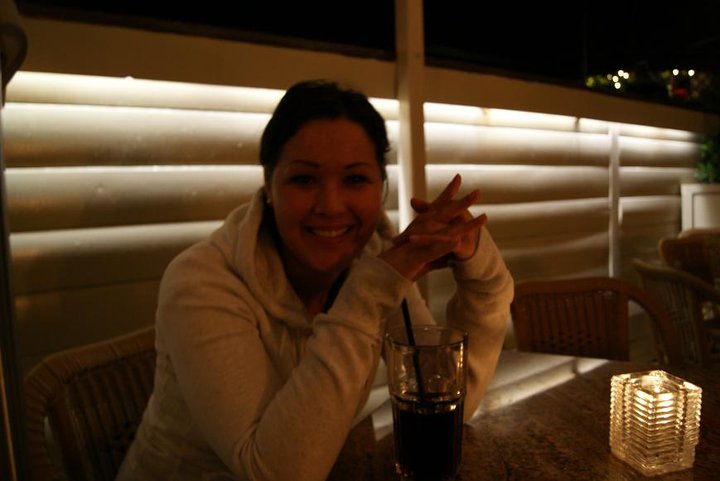 at the Cheesecake Factory in Marina del Ray
The next day it was time for the Universal Studios, I been looking forward to that for a long time. There's so much to see, so much to do. We saw the special effects show, the animal actors and the waterworld show. And did a tour of the studios. We were also lucky that they weren't filming Desperate Housewives that day cause we drove through Wisteria Lane, yay I love that show! When I got on the cart I lost my small camera and was really annoyed! And there was this psychopath sitting beside my girlfriend and starring at her for 55 minutes! It was so creepy! When we got back I asked if they found my camera and lucky me, they did :-)
We went on a few rides and one ride I will never forget..the Simpsons. We had to wait in a small room to get on the ride and it was really loud and the floor was vibrating...I had a panic attack. I've had a few since the earthquake but this one was the worst. I hope I can get over that really soon because it is frightening and at times emberassing.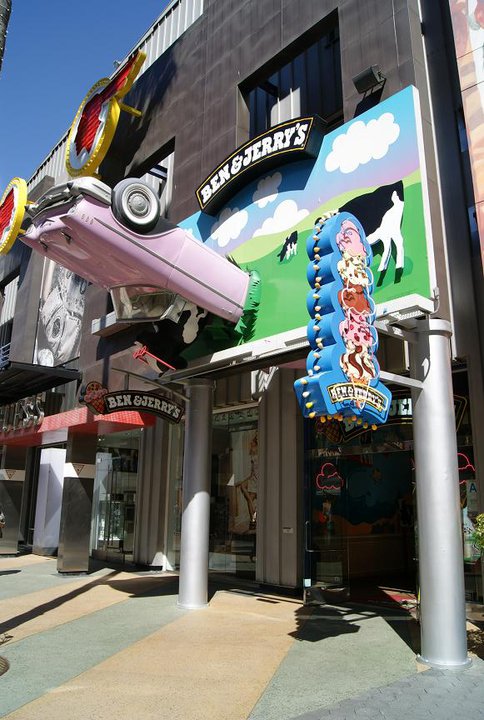 I love Ben&Jerry's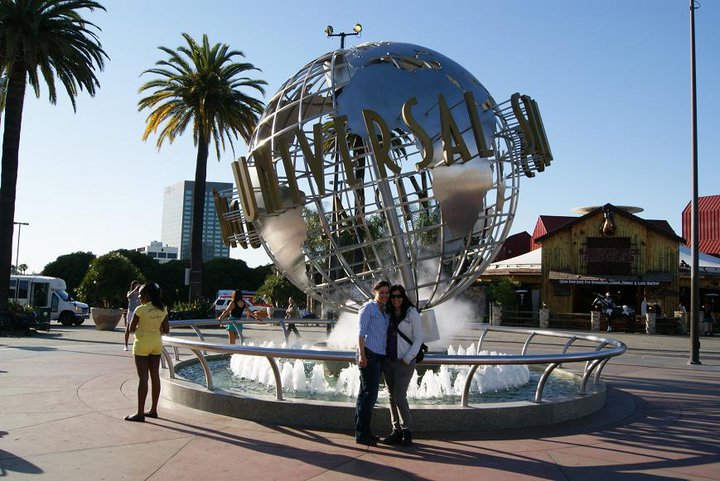 @Universal Studios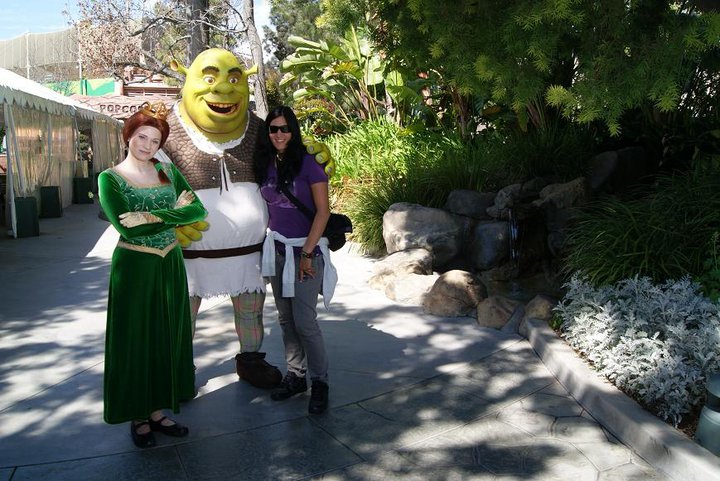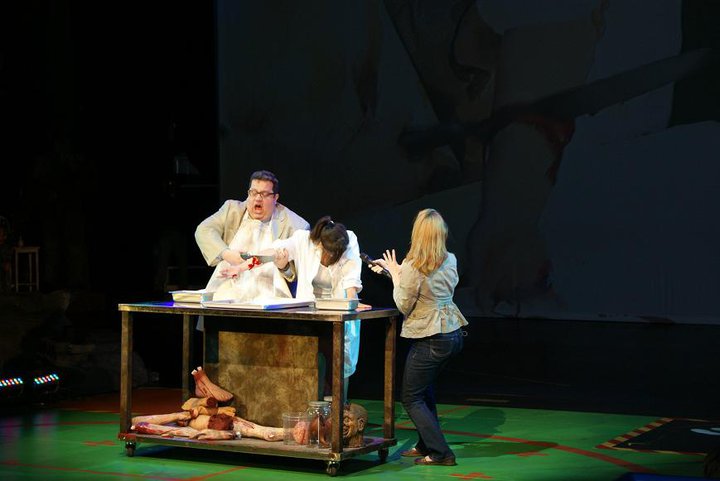 special effects show
animal actors show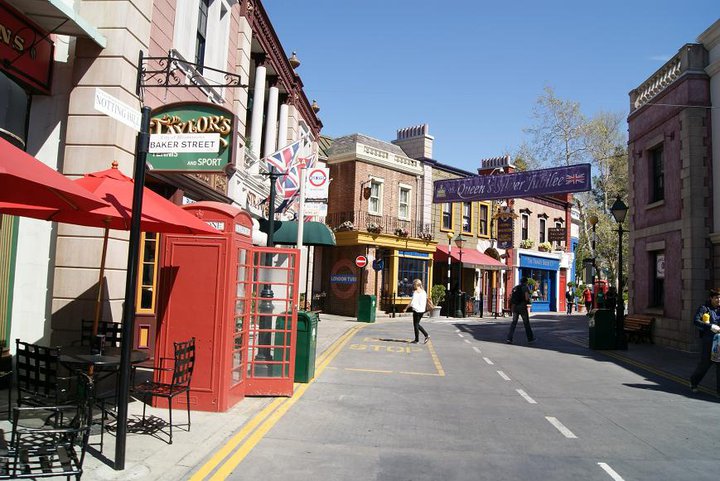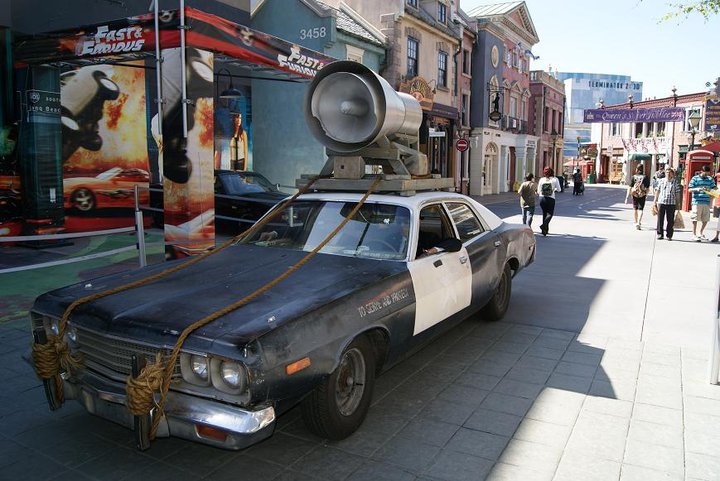 blues brothers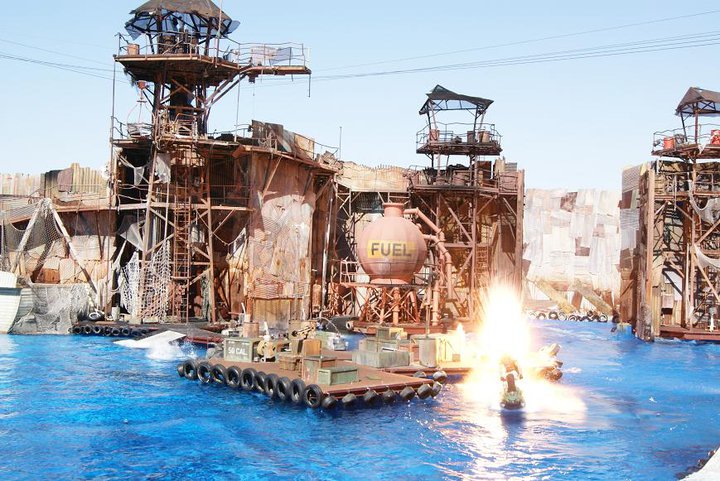 waterworld show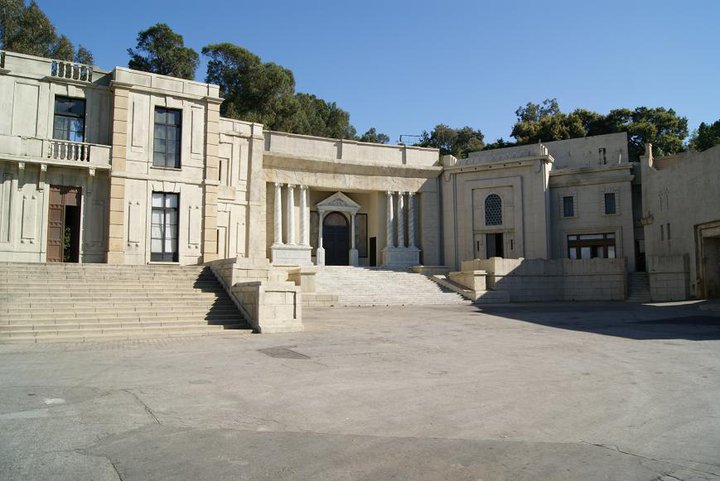 Lara's psycho stalker
Desperate Housewives set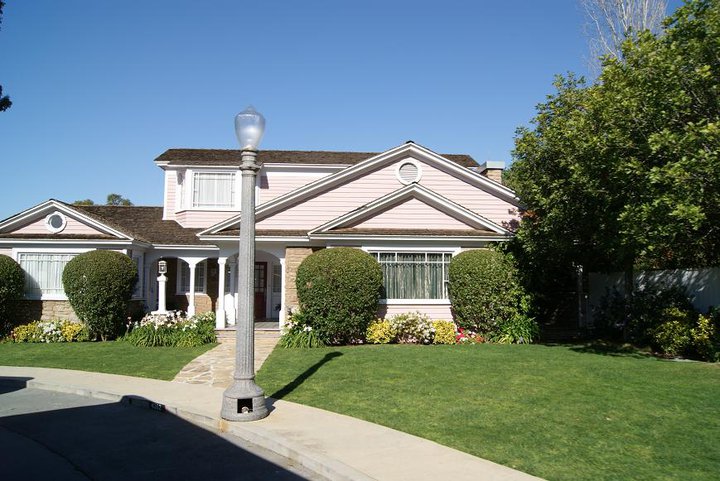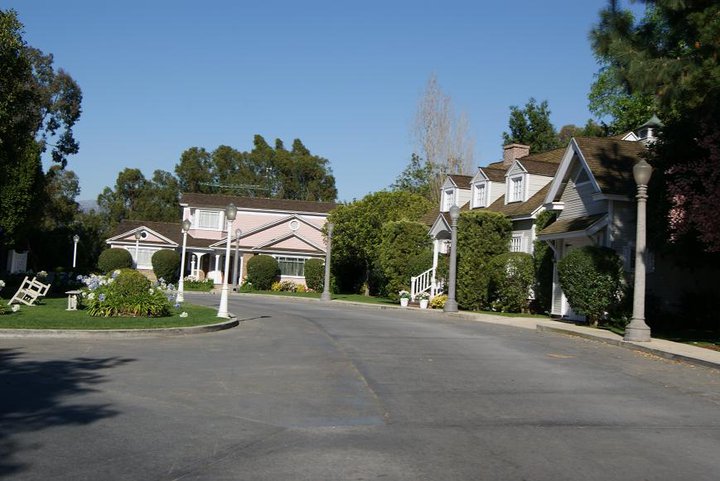 Wisteria Lane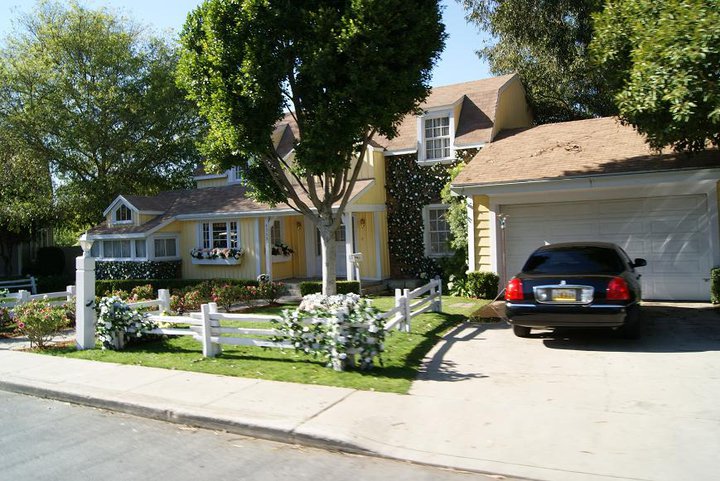 Susan's house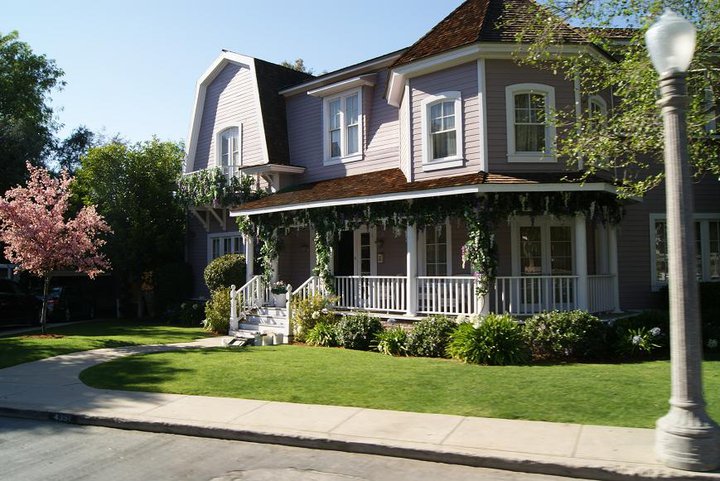 Gaby Solice's house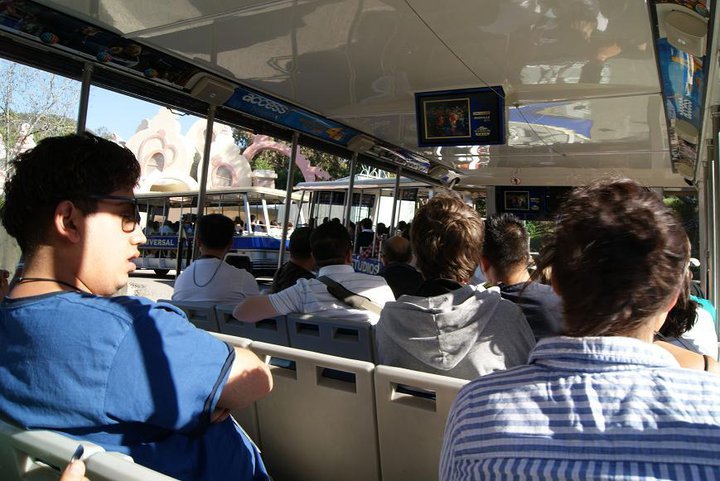 starring at Larissa for 55 minutes!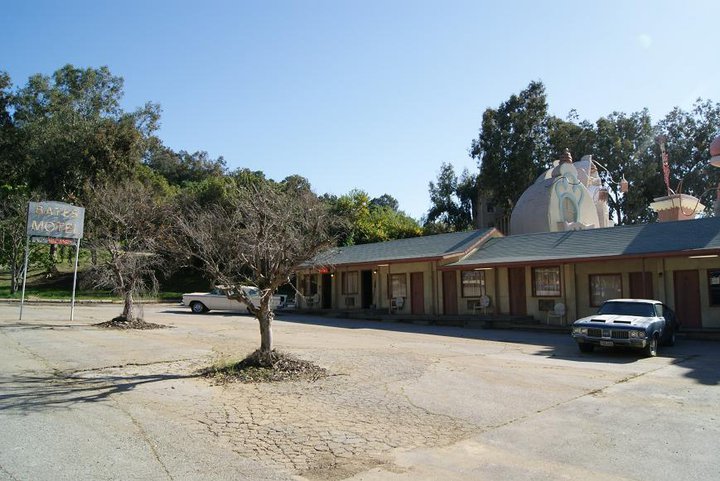 remember? Psycho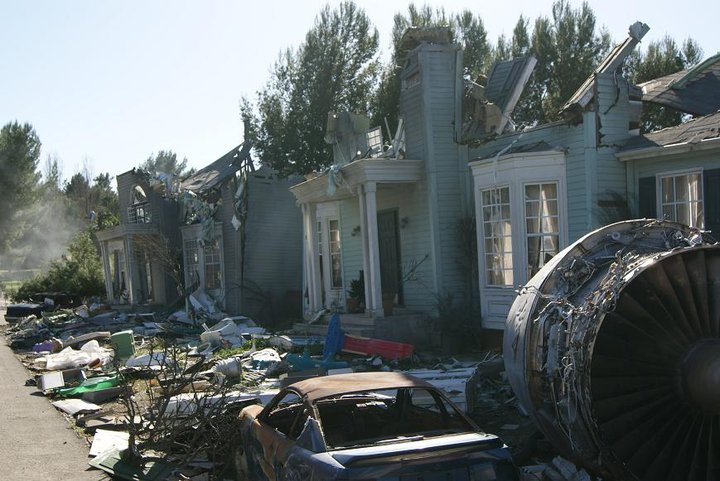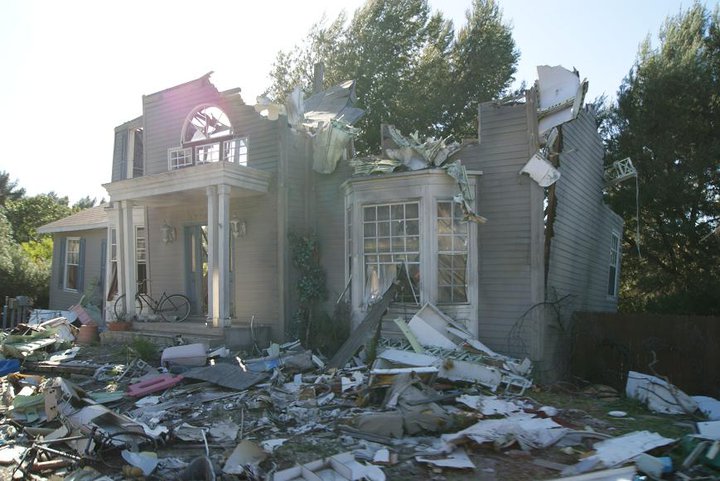 War of the worlds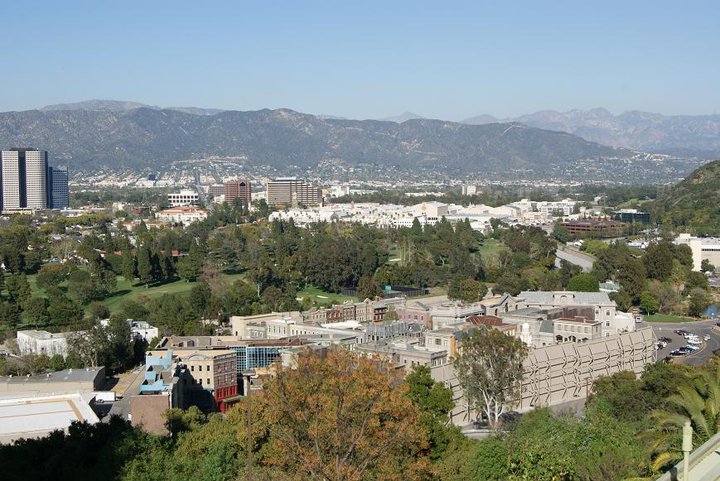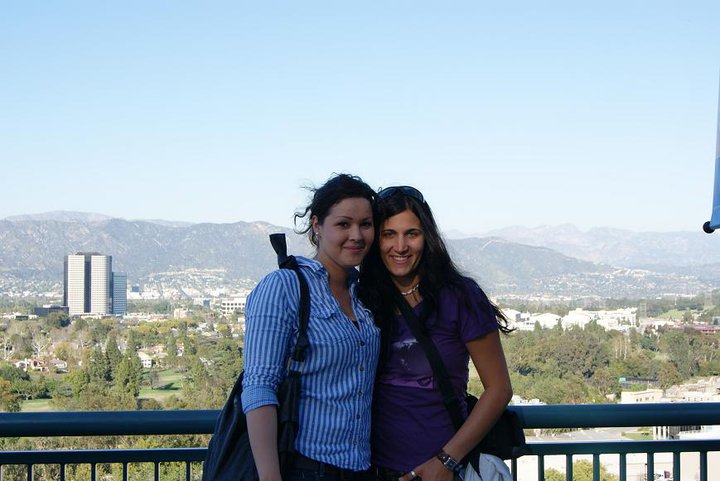 awesome day at the studios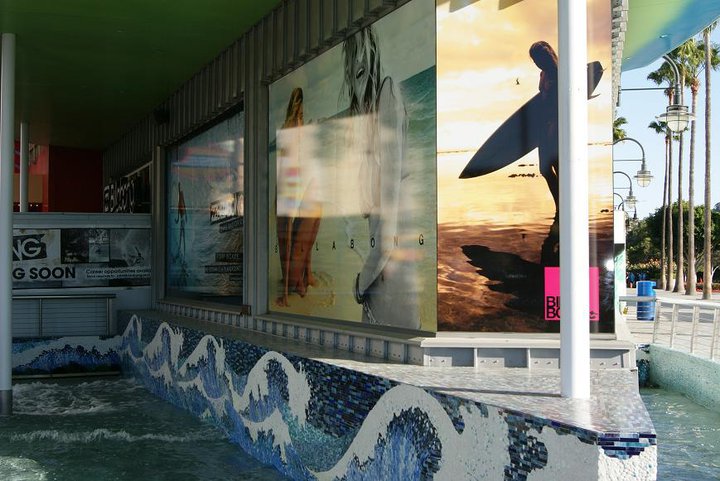 My friend Melanie from Berne and her girlfriend were in Santa Monica at the same time and off course we met up with them. We had dinner at an Italian restaurant in Santa Monica and drove to Hollywood afterwards. First we had some drinks at Abbey, the best gayclub in town and after that just a few houses up to Here club (only women). We were joking about meeting some of the girls of the real l-word and suddenly Rose walks into to the club. It was so funny. I went up to her and asked if we could take a picture and asked her about the show if everything was real and where the other girls were. She is the same person like in the show.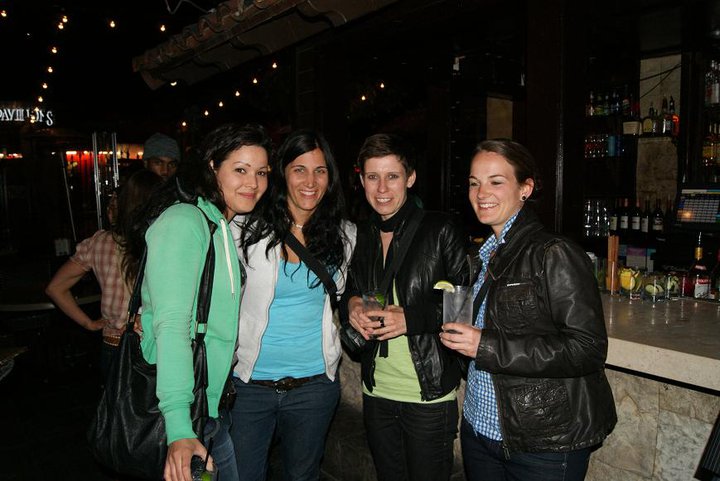 best gayclub in Hollywood, the Abbey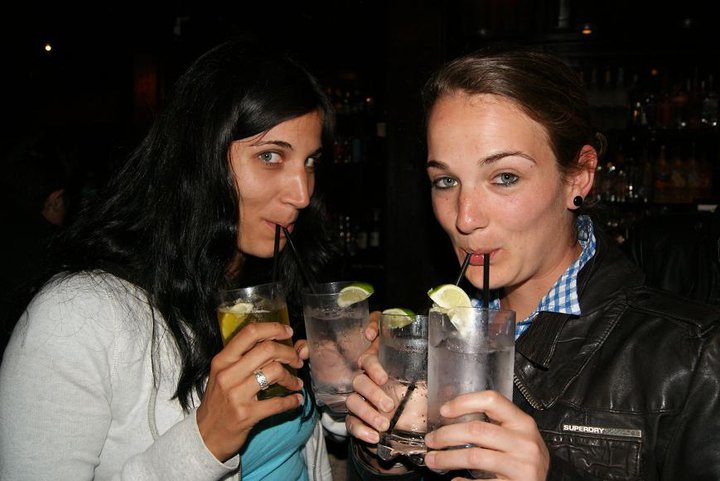 meeting Melanie in L.A., good times;-)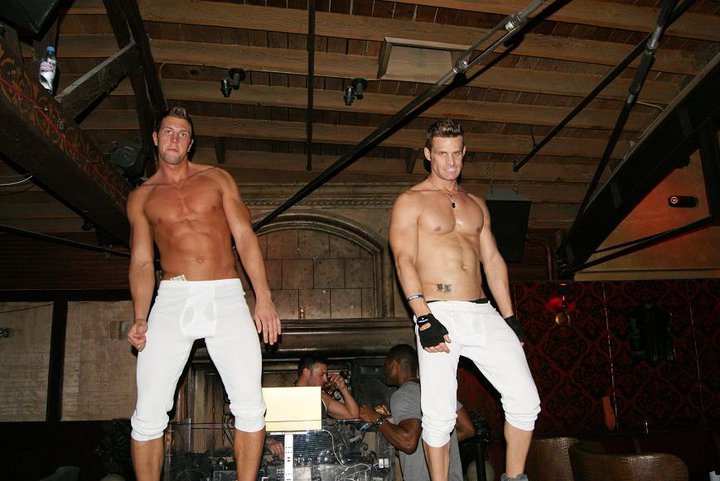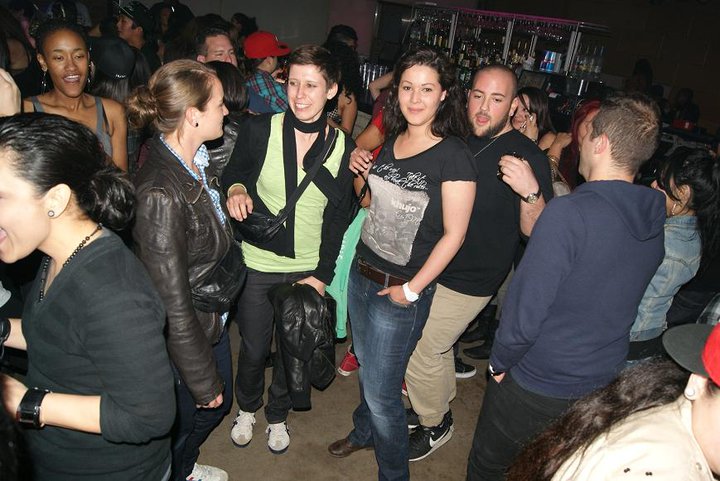 Here Club Hollywood (only girls)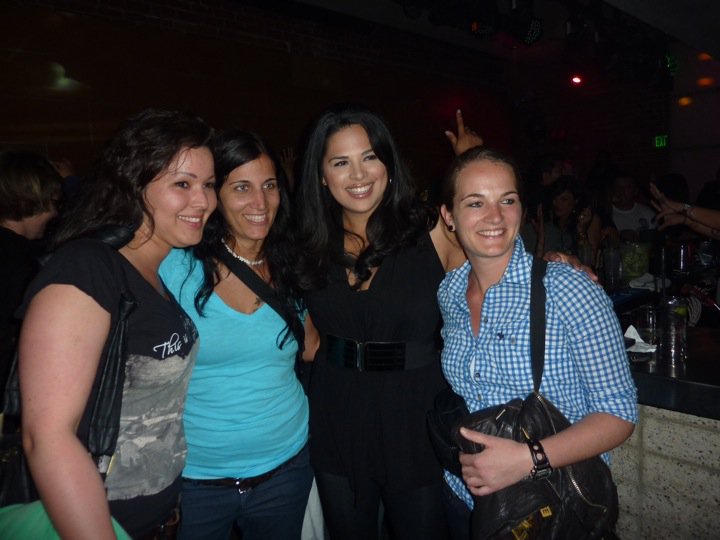 bumping into Rose from the real l-word at Here club
It was my last day on Friday, my girlfriend was on a different flight on Saturday. So we got up really early, went to Santa Monica and bumped into Melanie and Olivia by coincidence and had breakfast with them. We said goodbye, walked to the pier and who is standing there?? Melanie and Olivia hahaha...there was a Tsunami warning because of the earthquake in Japan and they had evacuated the pier so we couldn't walk down. Lots of choppers were in the air and lots of news teams waiting for the wave to come. We've waited for about 30 minutes and said goodbye to the girls again. Our next stop was Venice beach. Venice is really cool and a big freakshow, there is nothing you wont see at Venice Beach. We walked around for a little bit and who did we bump into for the third time??? Olivia and Melanie! We couldn't believe it! You would never see each other in Switzerland but in L.A. three times in one morning lol I told them that they were stalkers and that it would be strange if they showed up at the airport (my next and last stop for the day) ;-) So once again, bye bye girls hahaha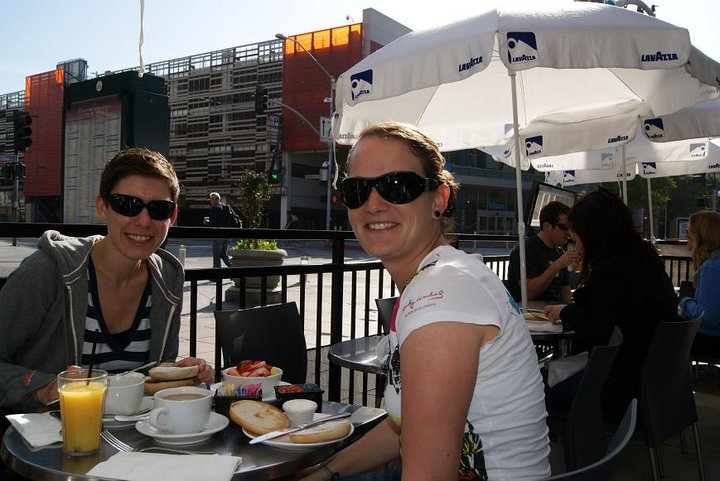 what a small world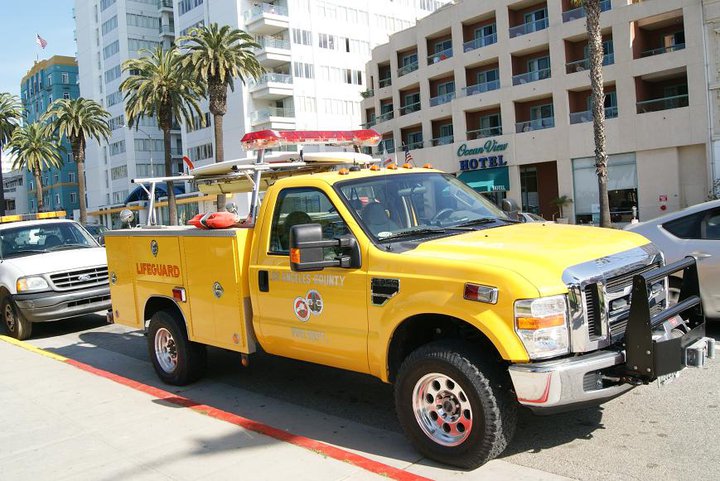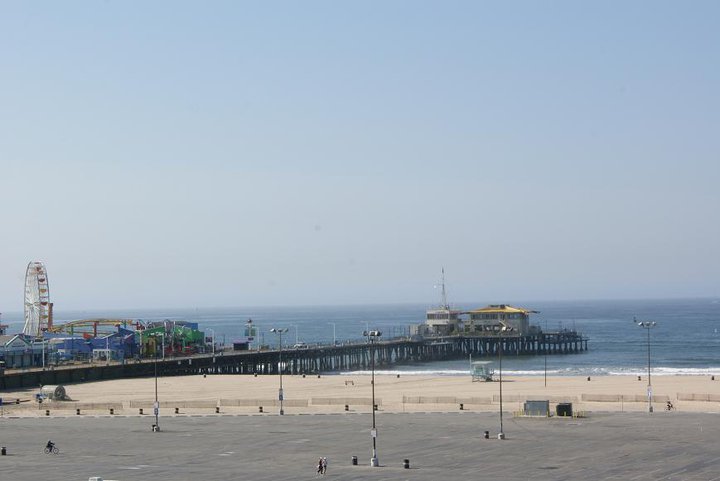 evacuated Santa Monica pier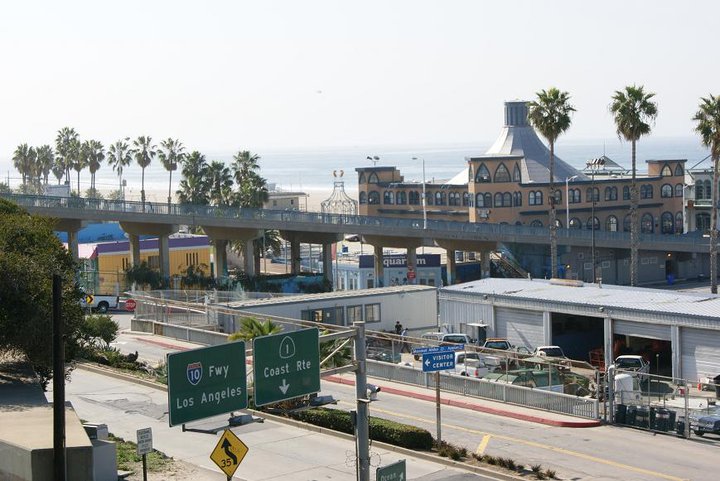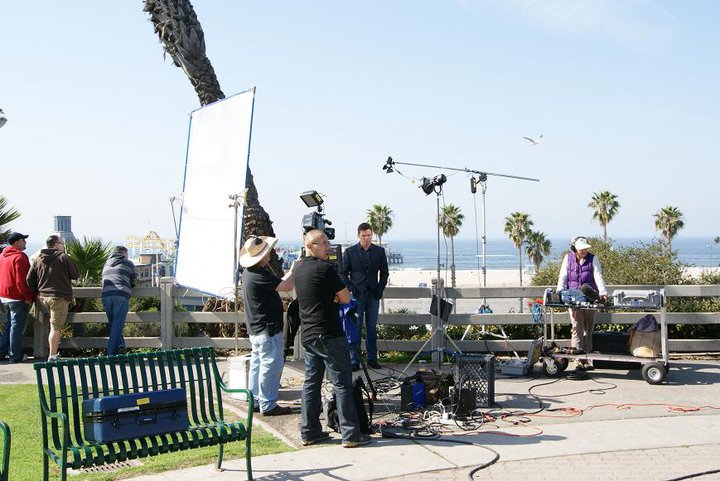 news team waiting for the Tsunami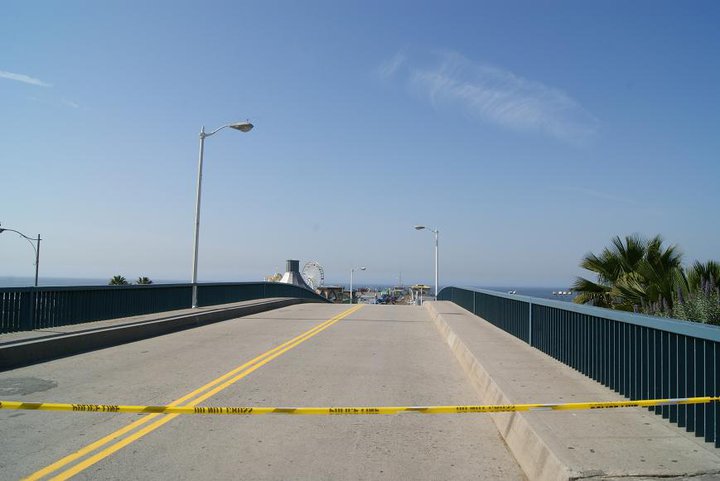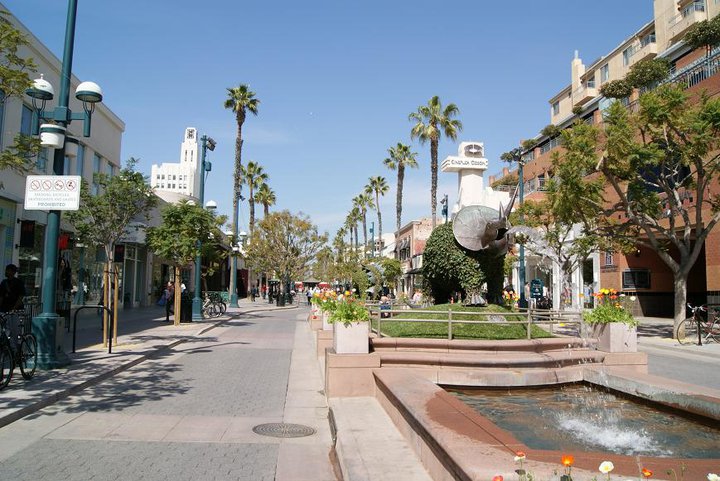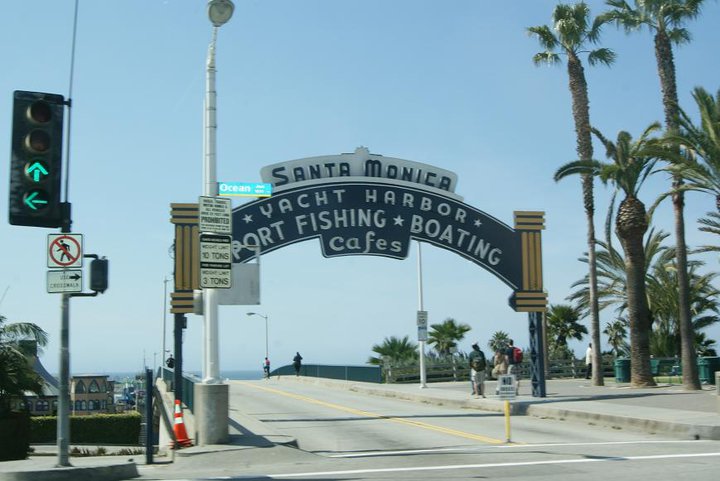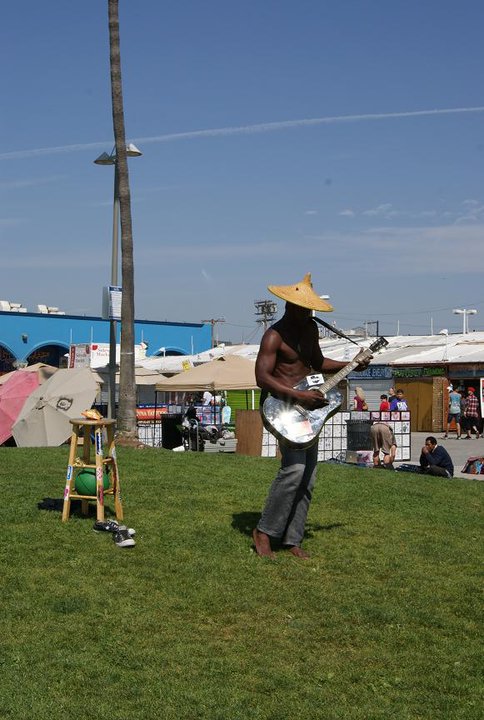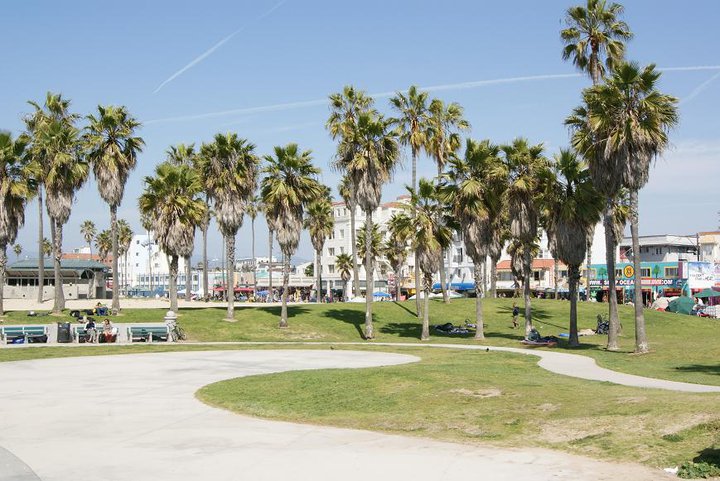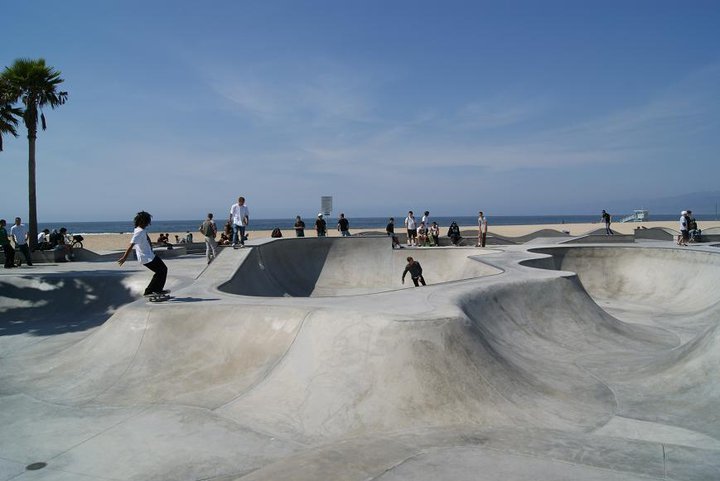 Venice Beach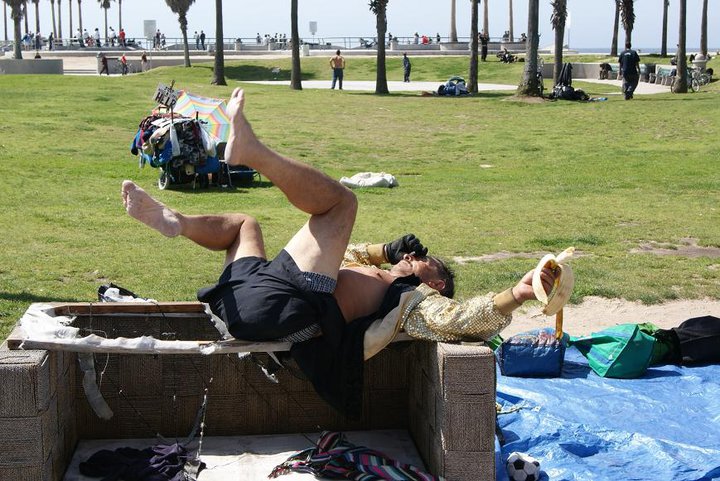 ;-)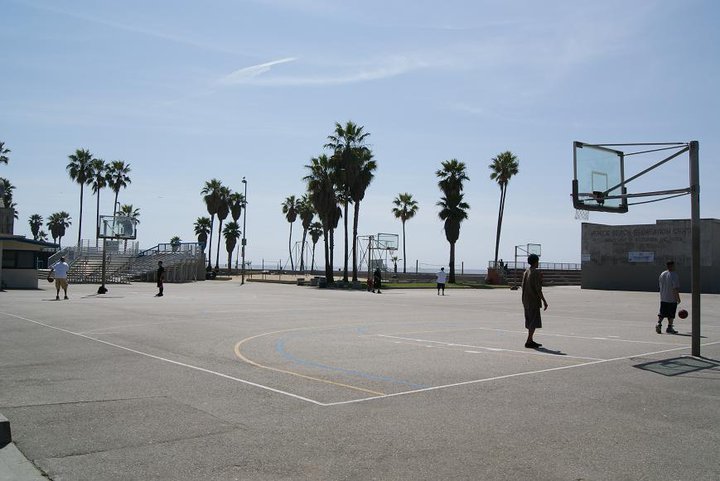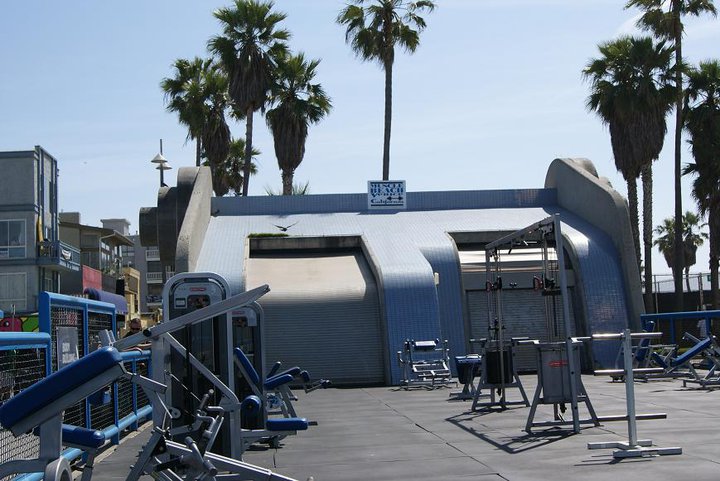 Muscle Beach, no guys were working out because of the Tsunami warning :-(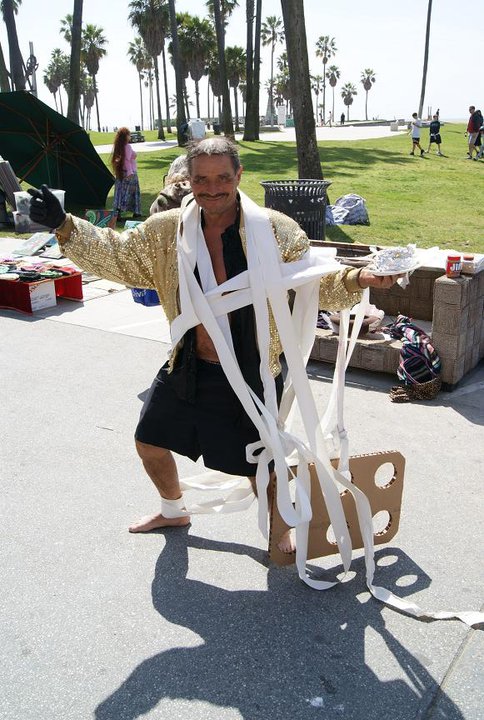 !!!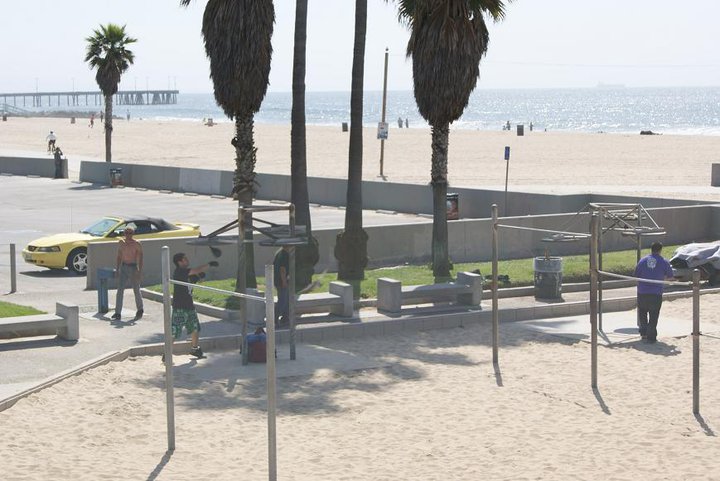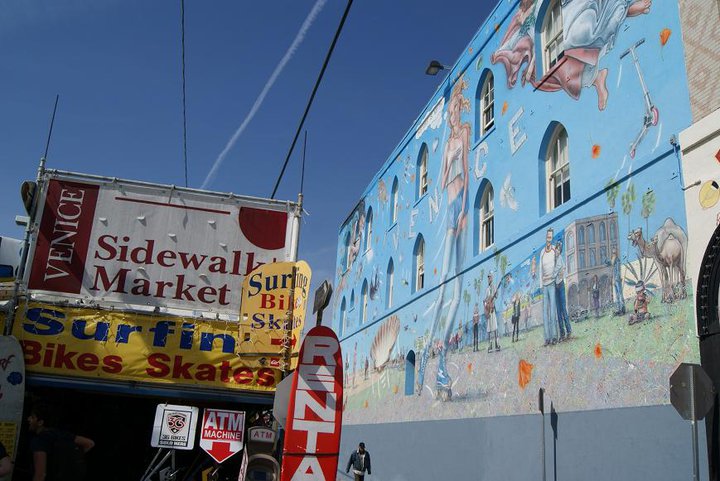 At two o'clock we drove to LAX Airport and I was sad to leave my girlfriend behind (even though it was only one day) and also sad that after three months my trip had come to an end. 3 months, 20 flights, 6 countries, good times, a few sad times, I been to the hospital, I was in the earthquake in Christchurch, I met so many nice people, I've seen stunning landscapes, beautiful beaches, national parks, I've had 5 different rental cars and slept in a different bed almost every night. I was always supported by my family and friends, I love you guys, that's true friendship! THanks for all the phone calls and emails.
I want to thank all the other people who supported me during my trip: The biggest thank you goes to Walter and Teresa in the Blue Mountains (Australia), you guys are the best, you let me stay in a suite, cooked for me, made me laugh all the time, to me you are family, you have been since 05/06 when I lived with you in Brisbane. I will miss you and I am coming back for sure! Thank you to Mark Robyn in Cronulla (Sydney), Selby Walsh in Perth, Keri, Alex and his parents in Perth without you I would've missed my flight to Bali, Viv Ridell in Auckland, we've never met before, I stayed at your place, you visited me when I was in the hospital and brought me my clothes and everything, I really appreciated that, Kevin Dallas in Auckland for taking me out for lunch, Jacko White in Rotorua (NZ), Lesley in Lake Taupo, Mark Wilson in Wellington, Sharlene and her girlfriend Shul in Christchurch...even after the earthquake you called me to check if I was okey, I just feel bad we had to meet under these circumstances, you guys are great though, Greg and Michael in Lahaina (Maui, HI) and last but not least Tiare and Ryan in Kauai (Hawaii), I had a great time with you, hope to see you in Switzerland soon.
Oh and a thank you to those people who actually read my blog, I appreciate it :-)
Once again..the journey was the destination...and it was definitely not my last journey, the world is big and I want to explore it all.