On November 7th Sandra and I flew to Cancun and we had to change planes in Miami. The American Airline flight was delayed and we actually got pizza, I've never had pizza on a flight before lol
When we landed in Miami it took forever to go through immigration and the guy asked me what I was doing in Inonesia last year. Just because Bali was the target of a terrorist attack doesn't mean that I am a terrorist or all Indonesian people are. I mean when I went to Bali the immigration officer didn't ask me: m'am why were you in the New York this year!?
Cancun
When we finally landed in Cancun it was 7 pm and we were very tired from the long flight and we got ripped off by our cab driver. Usually that doesn't happen to us but I guess we were just too tired to argue.
I booked a hotel on the internet but never got a confirmation so at the hotel they didn't have a reservation and all of the rooms were booked out. But the staff was nice and they said we could stay at the 5 star hotel right beside theirs and it wouldn't cost us extra! That was sweet because the room was huge and it had a king and a queen size bed in it.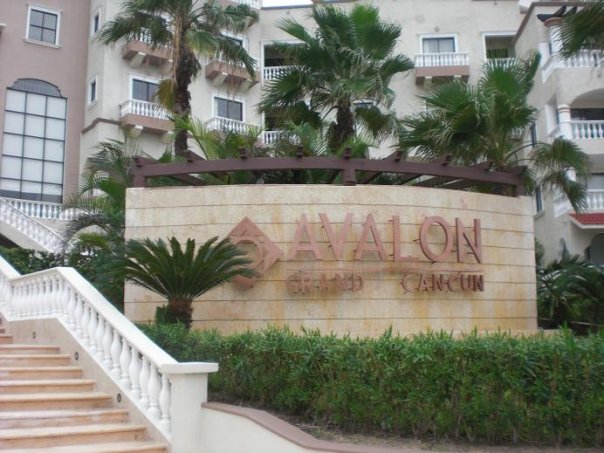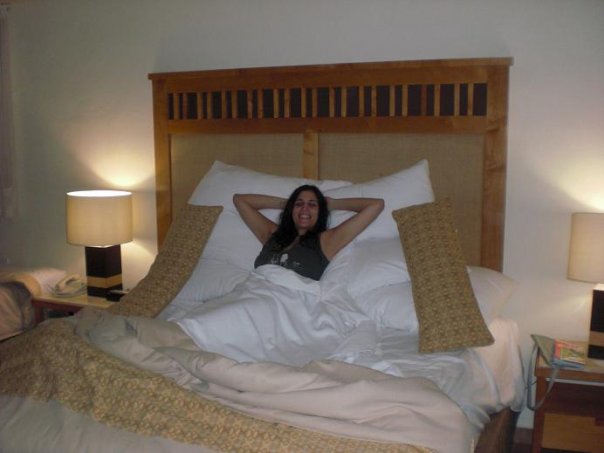 We showered and then went to get some supper, it was sooo windy that we eventually had to go back to the hotel because it started to rain and the wind was almost blowing us away. The next day our neighbor at the hotel said that there was a hurricane and they were evacuated. That was funny because we didn't even know about hurricane Ida and were walking down the streets! I guess that explains the strong winds haha.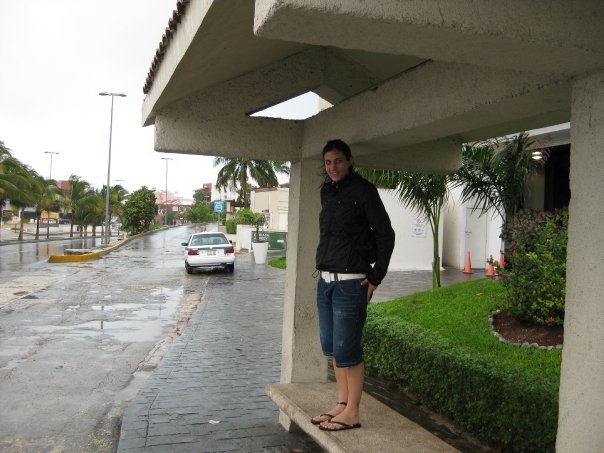 The hotel zone in Cancun is kinda like Las Vegas but off course smaller, it is so American. If you wanna go to the real downtown Cancun you gotta take a bus and it takes you about 15 minutes to get there.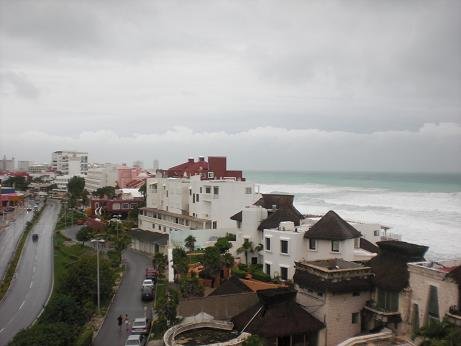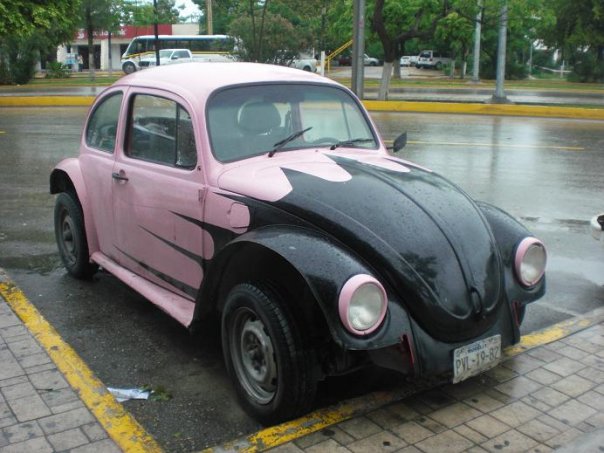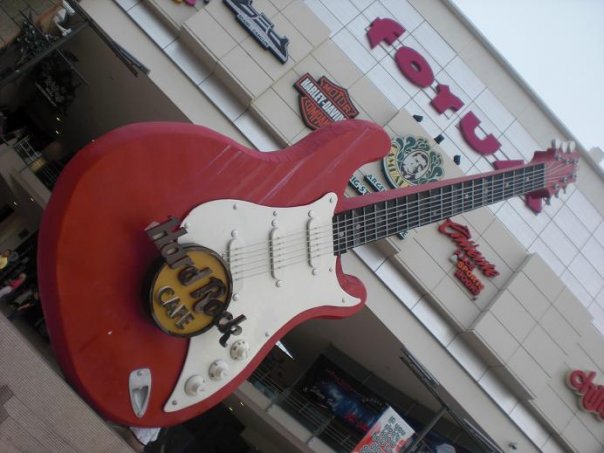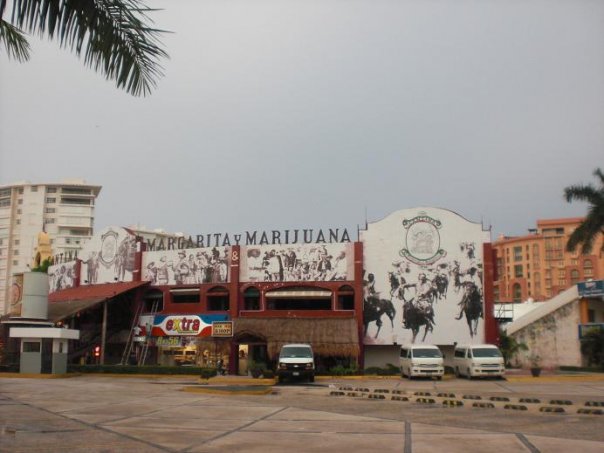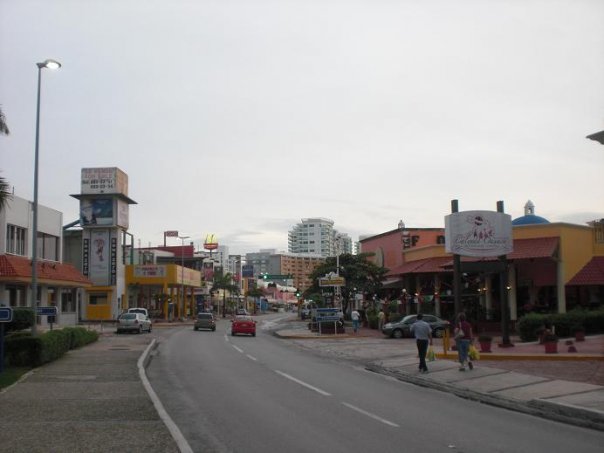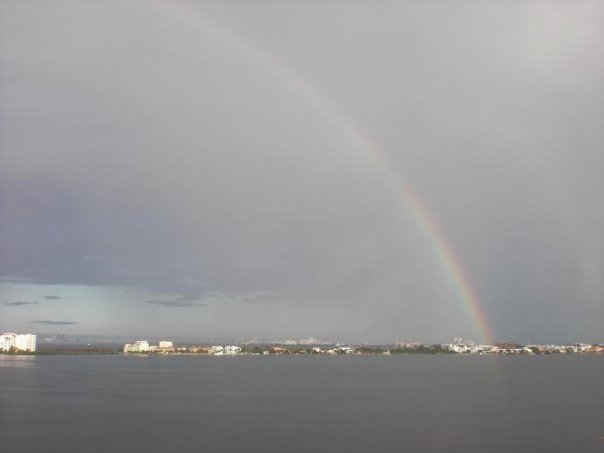 The next day we rented a car and the whole thing was a bit suspicious but we did it anyways. We got a chevy and it really is a piece of shit car. I don't even think that it is a real rental car but whatever.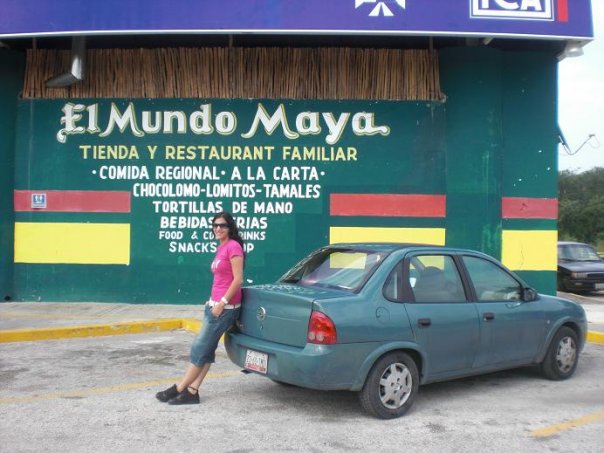 The day after we left Cancun and we were really glad about it, it isn't a nice place to stay. I was driving and it was really hard to find my way out of town. When we were on the highway it was no problem at all. We drove about two hours to Chichen Itza, it's famous for the Maya ruins.
Chichen Itza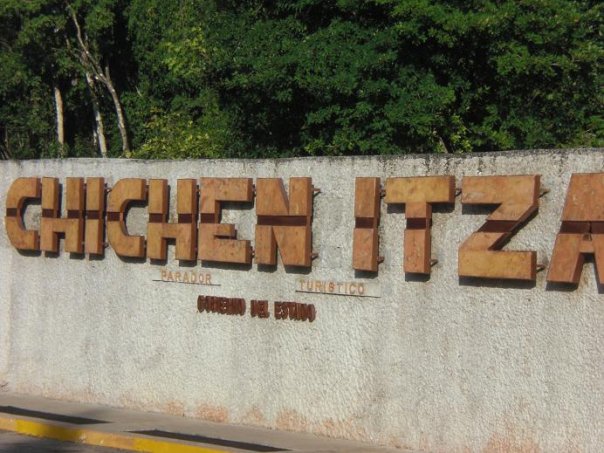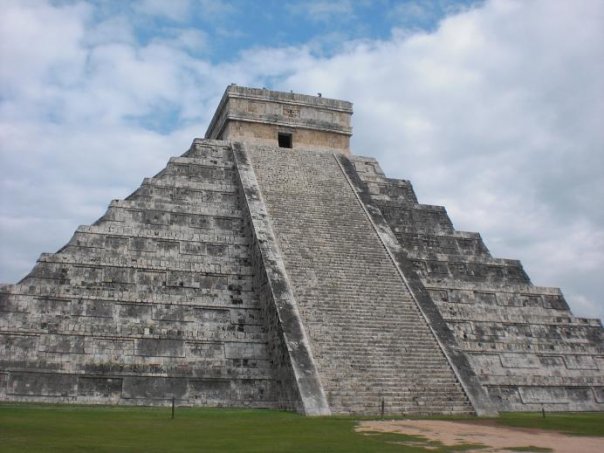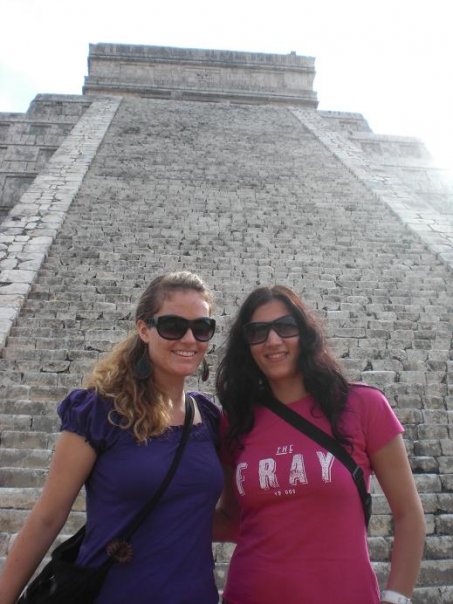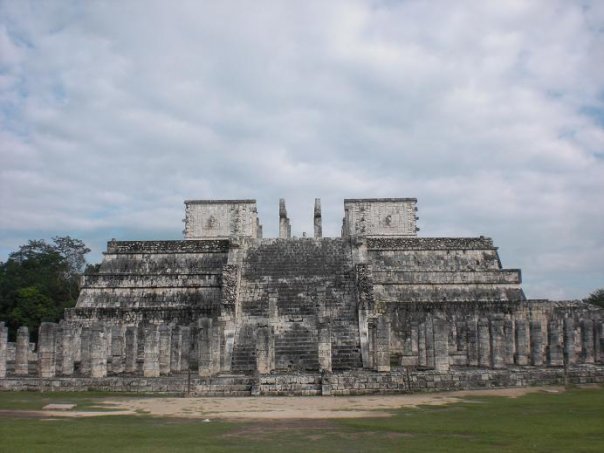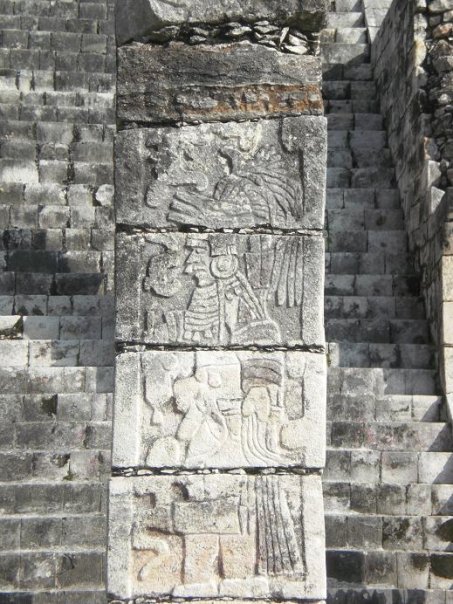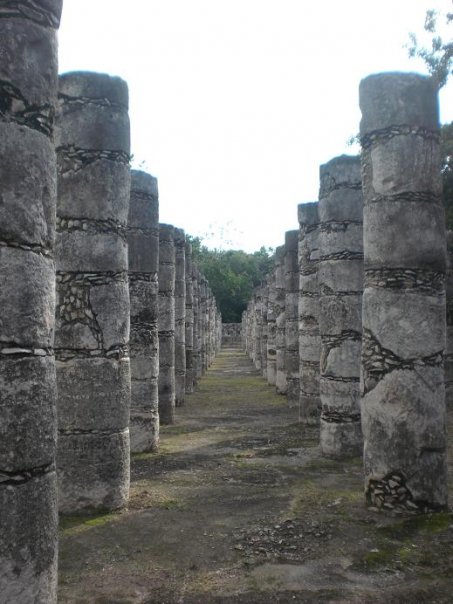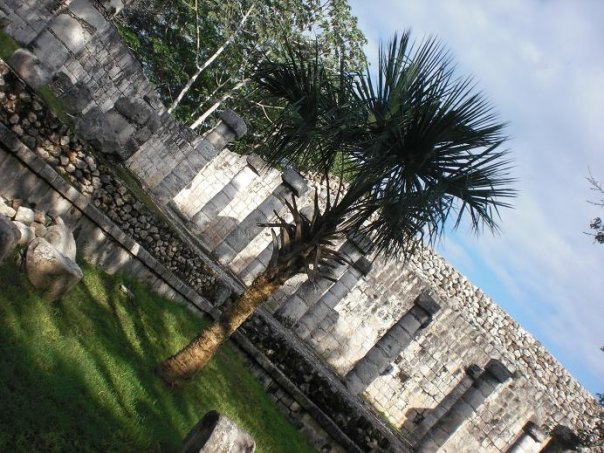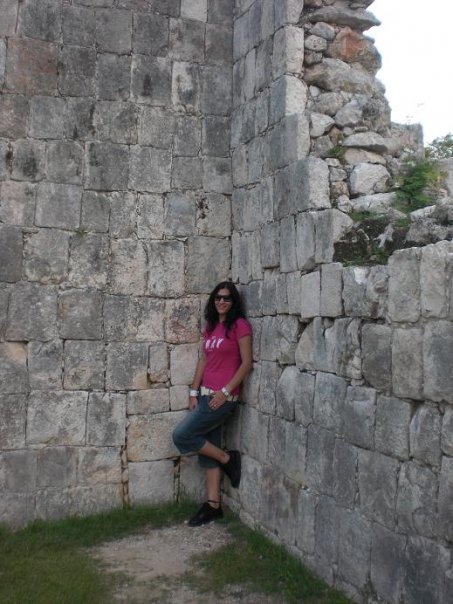 Mérida
It was full of tourists and we only stayed for a little while and then kept on driving until we reached Merida. Merida was hell to drive because there were no signs and the buses drove like maniacs. We checked into a hotel and looked for a place to eat which was a bit hard to find because there are no restaurants, who knows why! Merida is very busy but not all that pretty except for the Plaza Grande.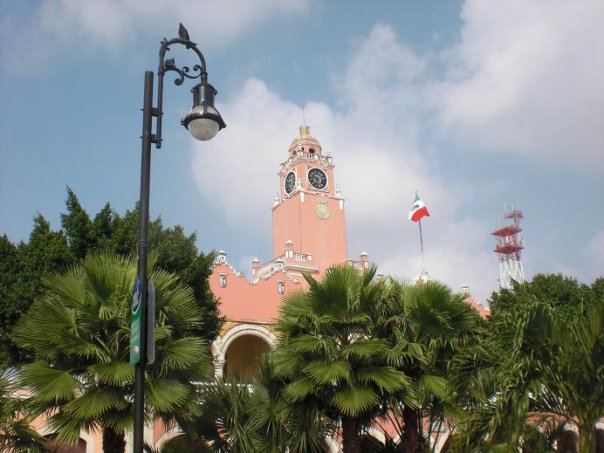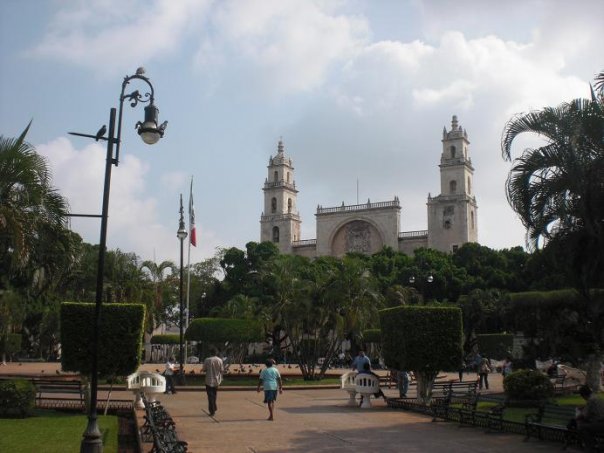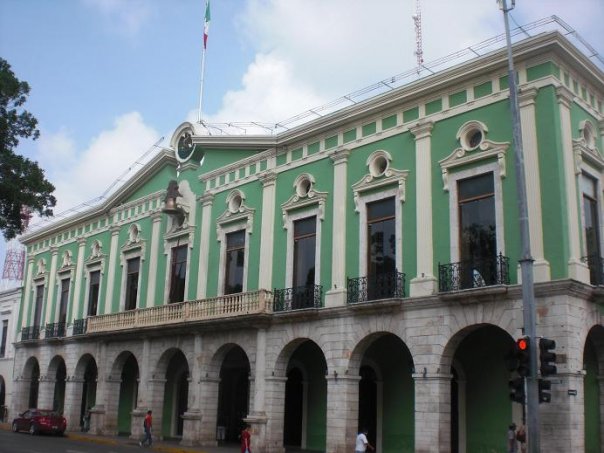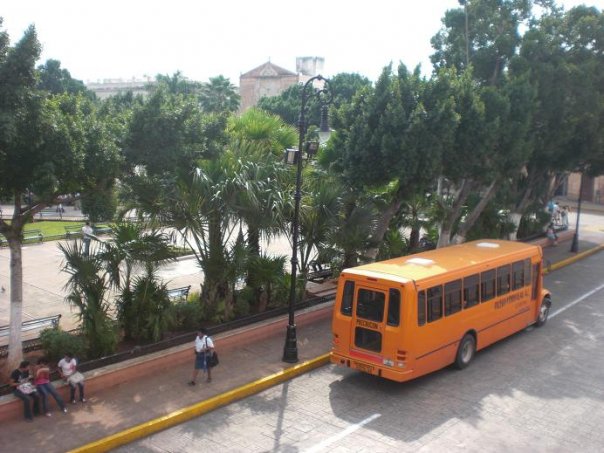 Campeche
We only stayed there for one night and drove another few hours to Campeche where we first had lunch at the beach, it was kinda gross though.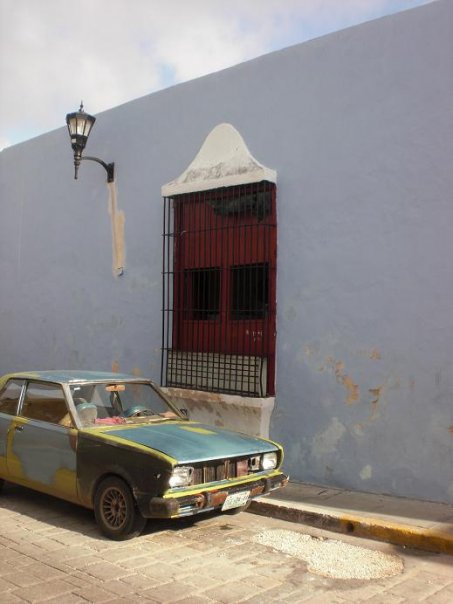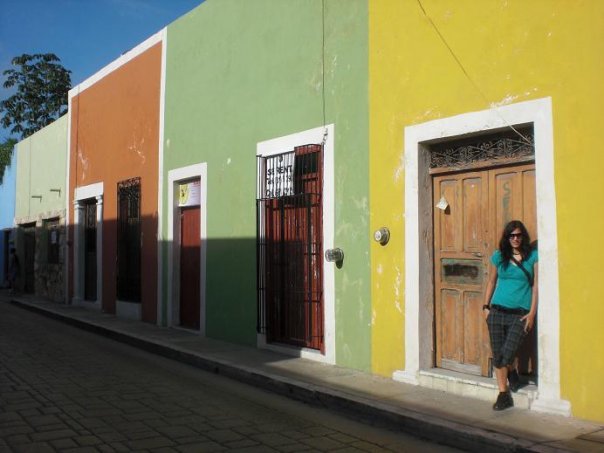 Campeche is a typical example of a harbour town from the Spanish Colonial period in the new world. The historic centre has kept its outer walls and system of fortifications, designed to defend the Caribbean port against attacks from the sea. The town of Campeche is part of the Unesco world heritage.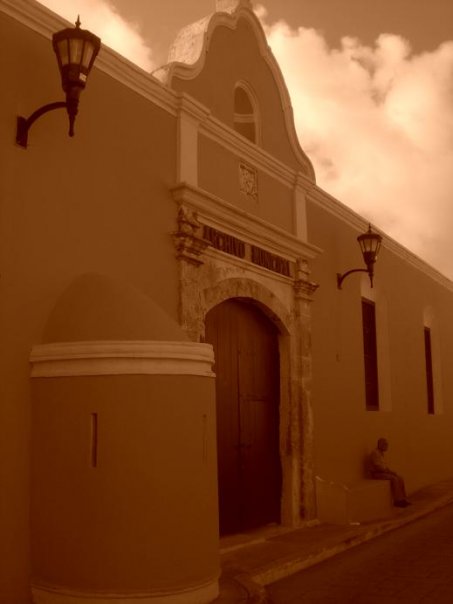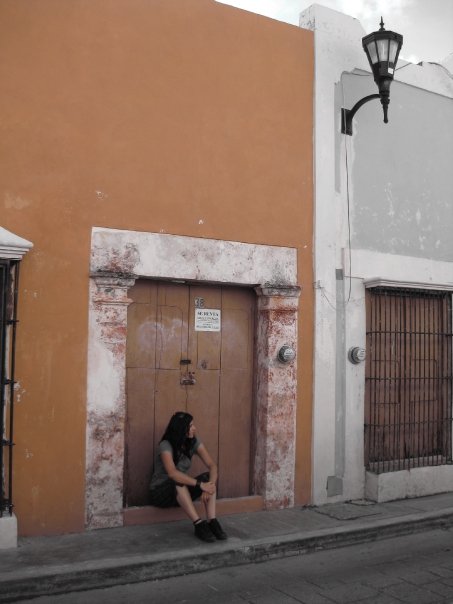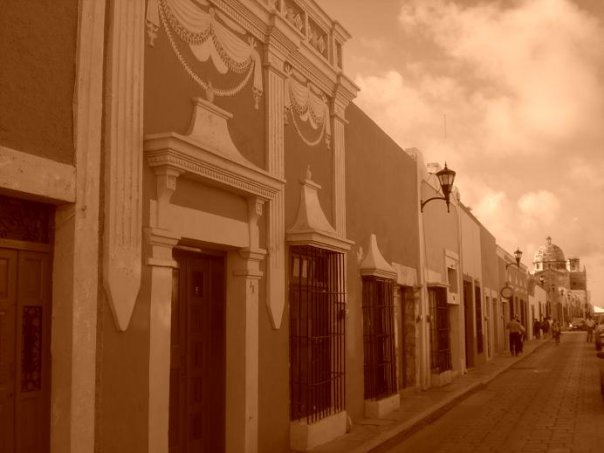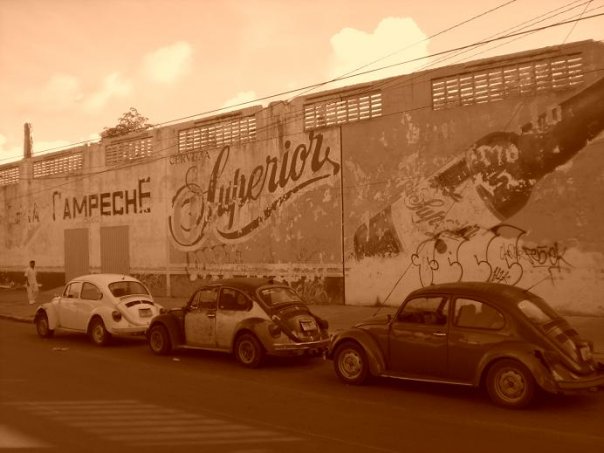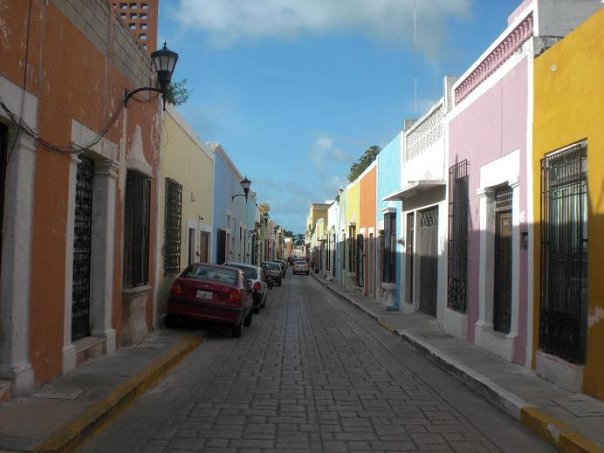 At night we looked for a restaurant to eat supper, but we really couldn't find anything except for taco places and we were already sick of tacos, fajitas and burritos. So we had this thing it was supposed to be a baked potato with beef but it looked like mash potatoes lol.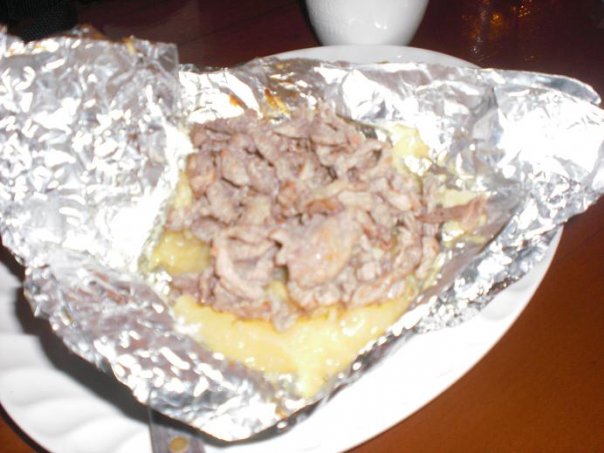 The next day we were on the road to Palenque which took us a while because the roads were really bad and we were stopped at a police checkpoint (the first of many more to come). They were somehow surprised that we would go to Palenque, who knows why. They asked us a lot of questions and checked our baggage for drugs and weapons. Half way it started raining and the rain and the roads made it really hard to drive! concentration Marisa concentration!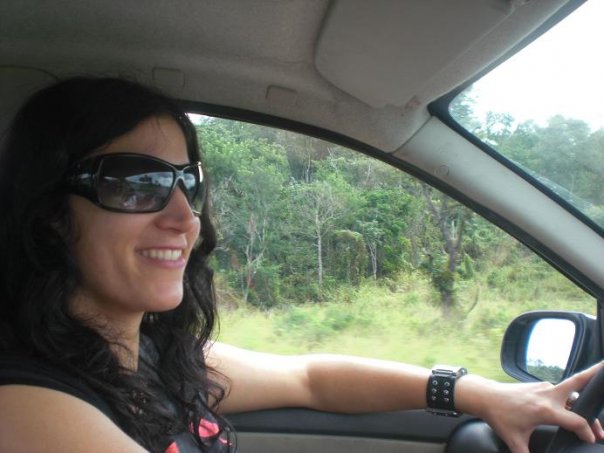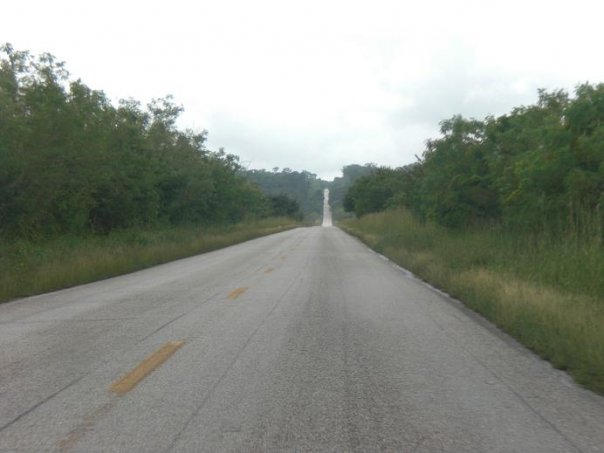 Palenque
When we arrived in Palenque we wanted to go to the maya ruins (also unesco world heritage and bigger and better than the famous ruins of chichen itza), but the rain stopped us. So we checked into a rainforest hotel and wandered around the town of Palenque which was kinda cute.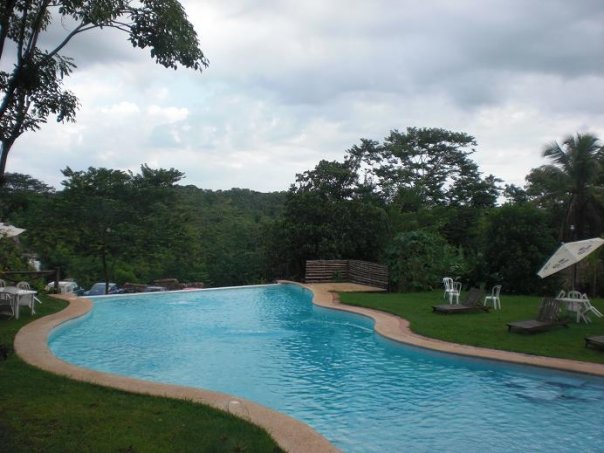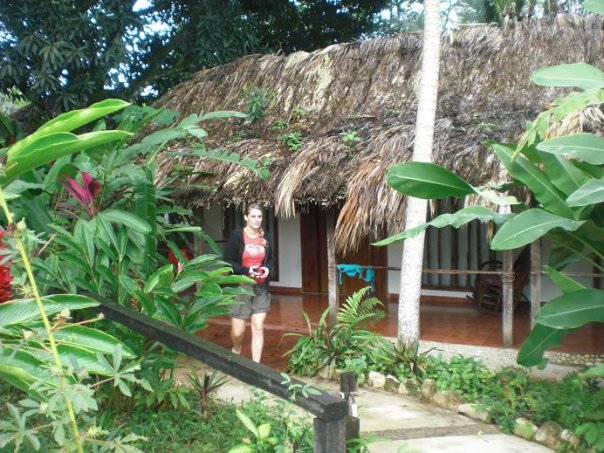 The next day we got up early because we knew that the tourists would go to the ruins around 9/10 o'clock. The Palenque ruins are a very model of a "lost city". They were completely covered in jungle for hundreds of years after being abandoned around 900 AD.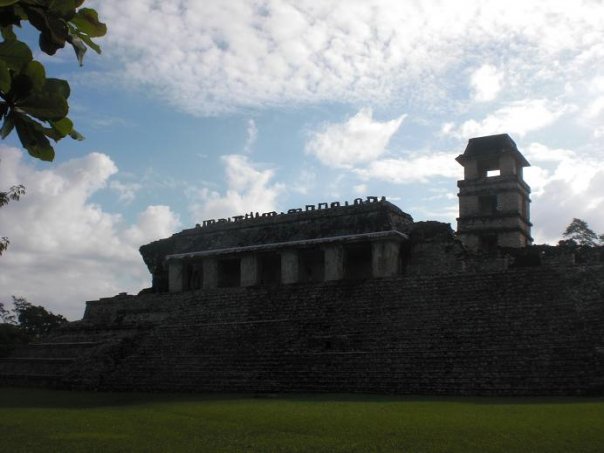 the Palace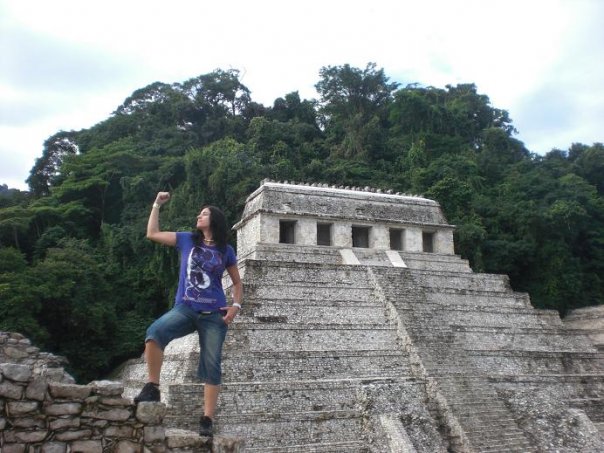 Hercules goes to Mexico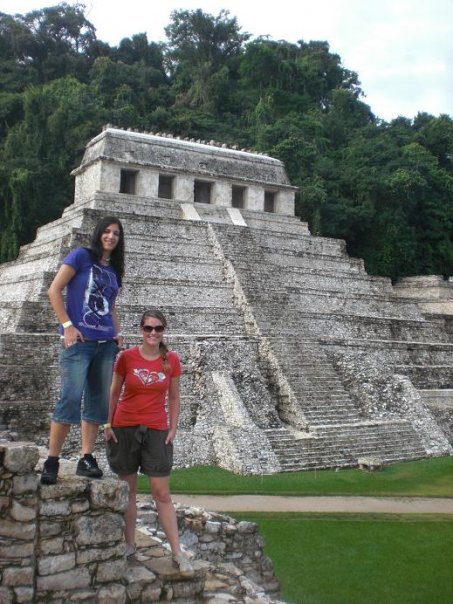 temple of inscriptions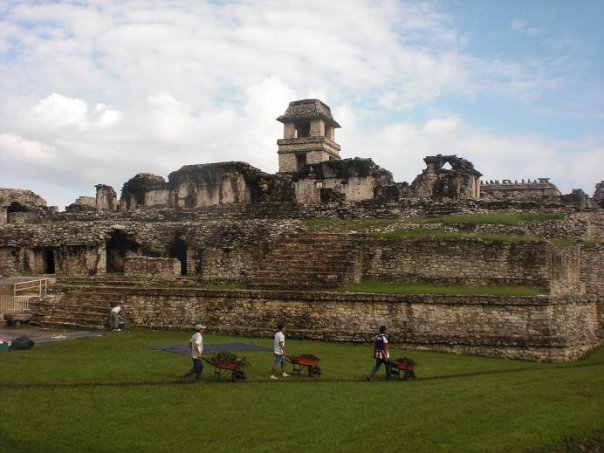 Chiapas Mountains
When we left Palenque after visiting the ruins we thought it would be an easy drive 300 km's it showed on the map, what we didn't see was that there were highland's, the Chiapas mountains. We realized after the first hour that this trip would take us a long long time. The roads were narrow and there were also alot of big trucks that you had to overtake which wasn't easy at all because there were dangerous curves and dead spots. And when you enter a indigenous village the first thing you drive over is a tope (speedbump) followed by at least 10 others! Topes in Mexico are really popular, the Mexican's put them everywhere and at times they can be really dangerous when they are not signed. It actually happened once that I was driving 80 and hit a tope and the car was flying through the air, I even thought it would fall apart! Sandra was screaming and I thought great, fucking hate those topes!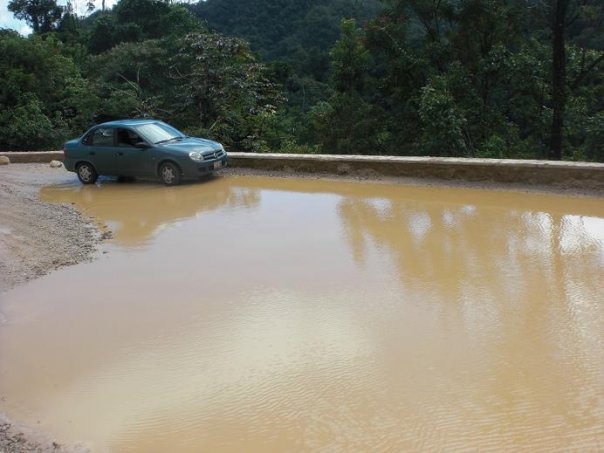 We were stopped again at military and police checkpoints which were scary because we were in the middle of nowhere and they were armed and we heard that the police is very corrupt in Mexico. Because the state Chiapas is close to the Guatemalan border lots of drug trafficking is going on and the police told us that they had never seen two female tourists driving through there by themselves. So that meant that everytime we hit a checkpoint were stopped and asked tonns of questions because they thought we were drug smugglers. Sometimes I didn't understand what they were asking and this one military guy got really mad! It was one of the scariest moments of my life cause you never know what they are capable of.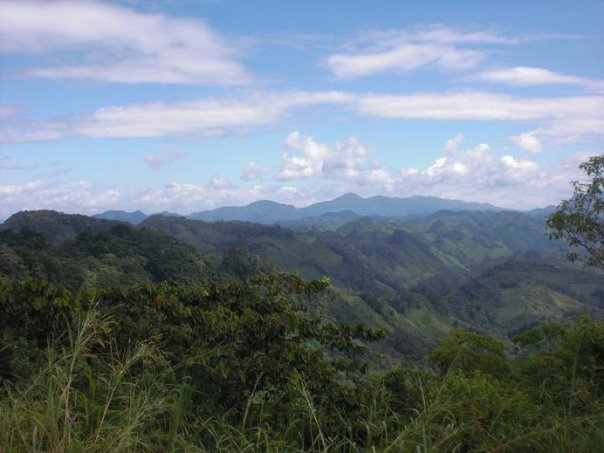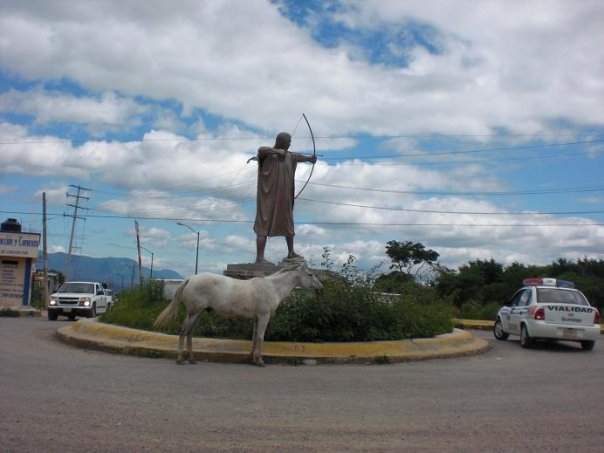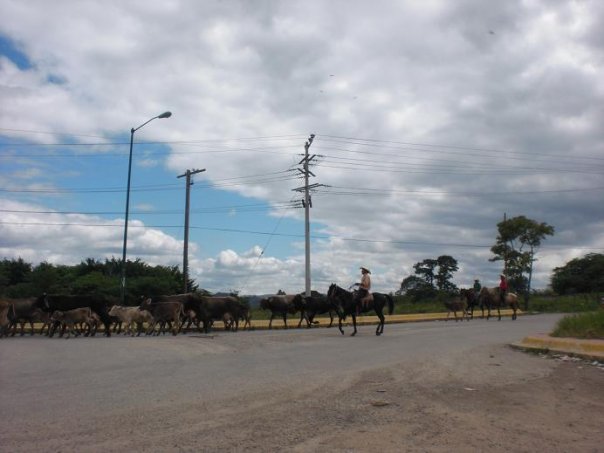 San Christobal
When we finally arrived in San Christobal we went to the supermarket to get some groceries and when we got back to the car the damn thing wouldn't start! great we are hundreds of miles away from Cancun and the car broke down. I hoped it was just the battery so I asked a few people if they would help us to jumpstart and only one guy had the cable. Lucky for us it was the battery and we were off to downtown San Christobal to find a hotel. The streets there are narrow and there is practically no parking. It was already 4 o'clock when we found a hotel which was nice and had underground parking, so we had to hurry up and check in to do some sightseeing before the sunset at 5 p.m.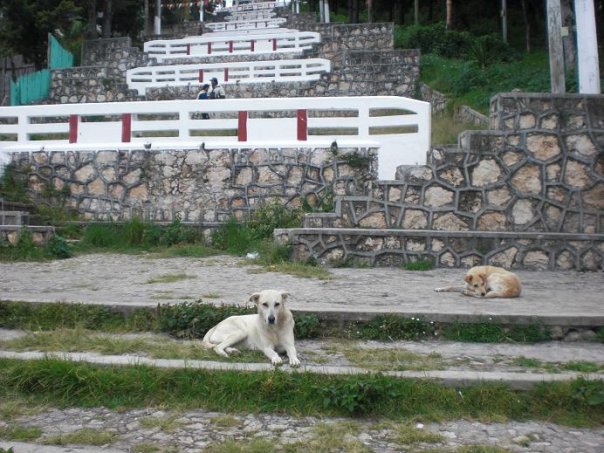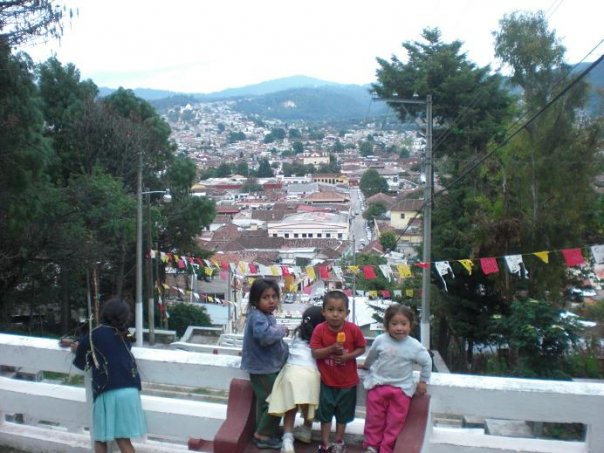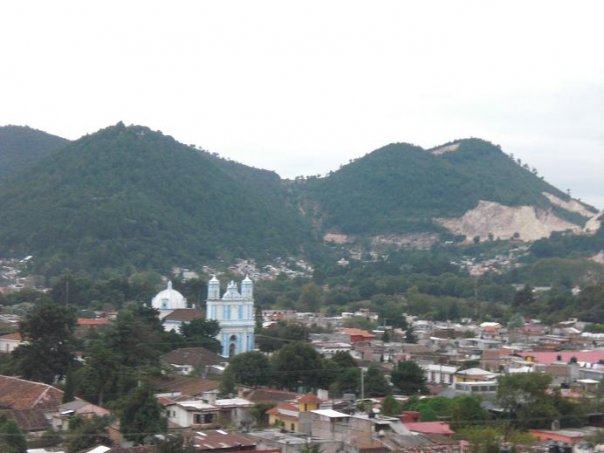 The city of San Christobal de las Casas rests in the mountains at a elevation of 2100 meters. San Christobal is one of the few places in Mexico, where you actually require a jacket.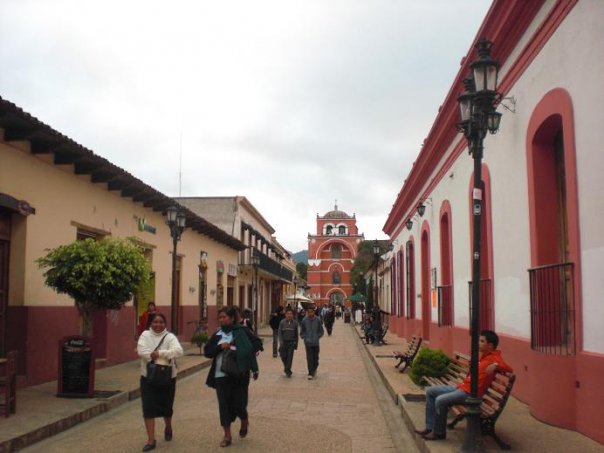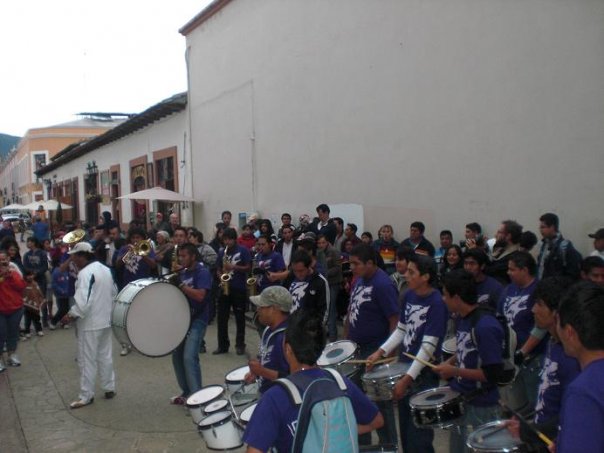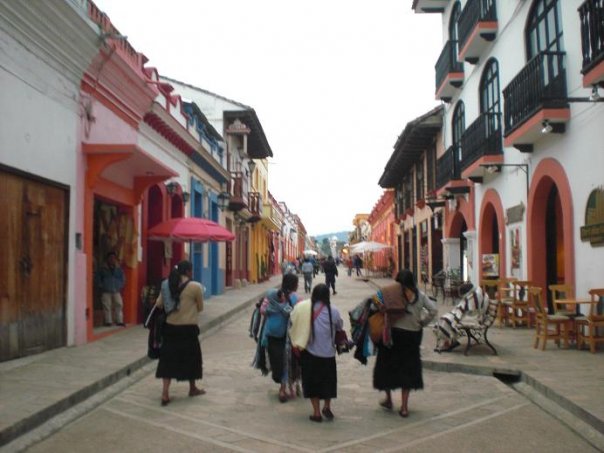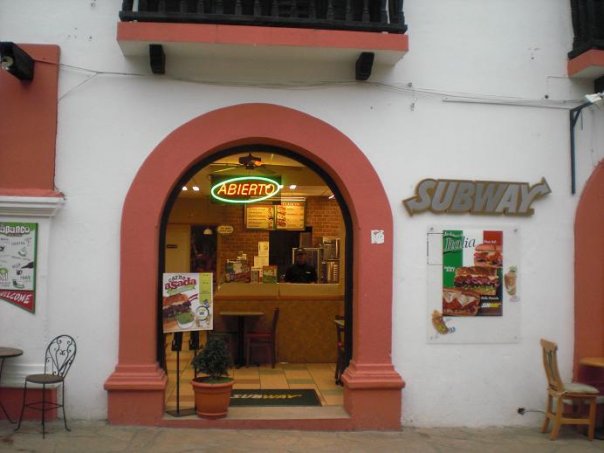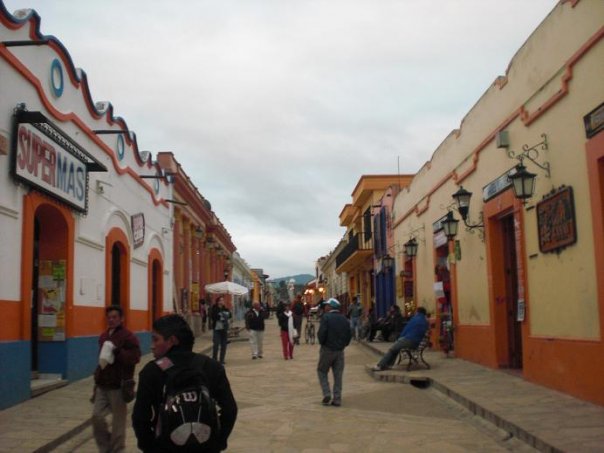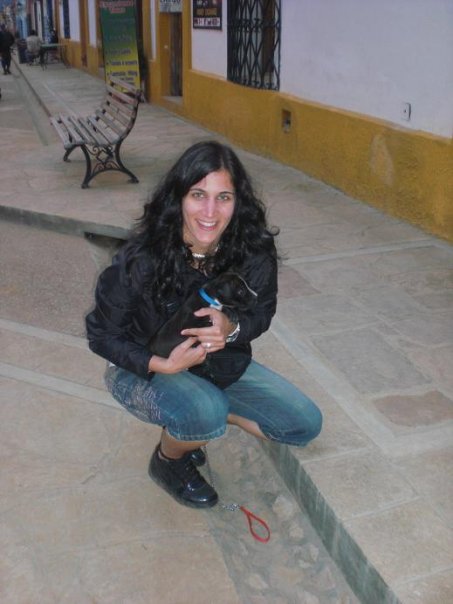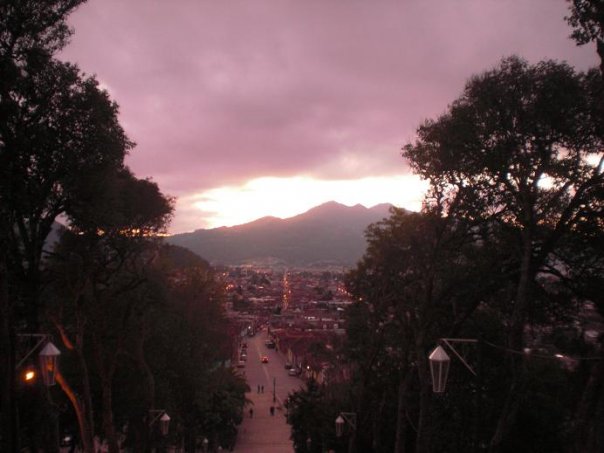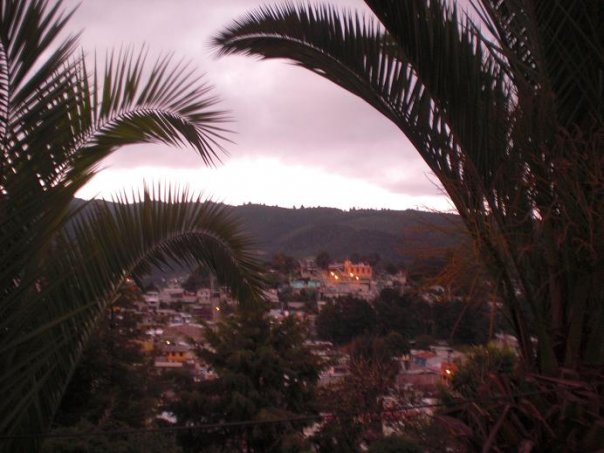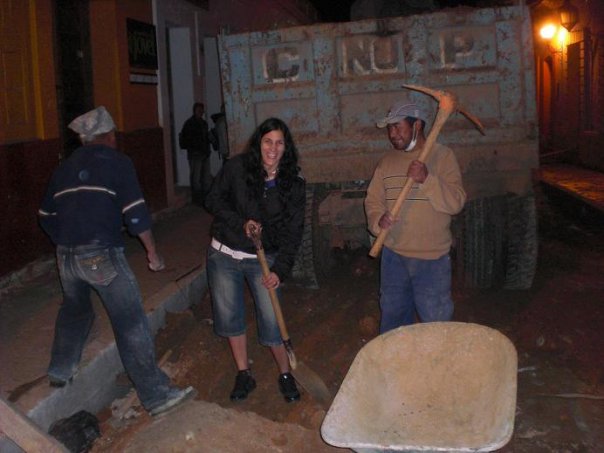 We only stayed in San Christobal over night even though it was a really nice town and it took us forever to get there. But we wanted to see some beaches and had a really long drive ahead of us the next day. So we had supper and went to bed! But we couldn't sleep because it was so freeking cold! So I actually had to use my sleeping bag because it was only 5° degrees.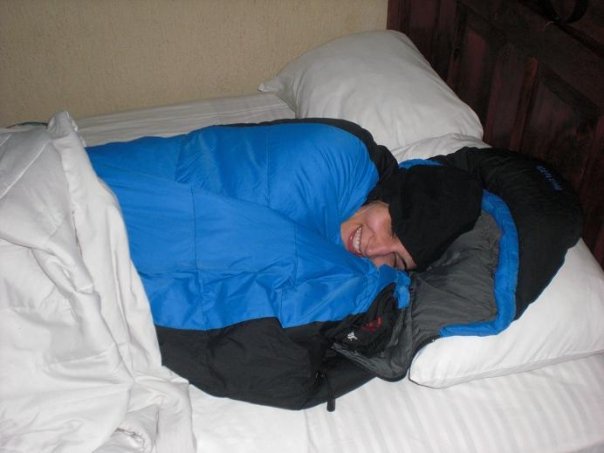 Tulum
If I had known how bad this day would get I probably would've stayed in bed! We got up at 7 o'clock, had breakfast and started our way up and across to Chetumal. The guy from the hotel told us, it would take about 6-7 hours cause this time we don't have to go through the Chiapas Mountains, there was actually a highway. What we didn't know was that at some parts the highway wasn't really finished and there were alot of detours. At two we got some lunch and kept on driving and driving and driving and already 7 hours had passed and we had still 400 km's to go!!!!! That day we also passed 6 military and police checkpoint and at 5 of them they pulled us out! The drive really was frustrating and after ten hours of driving I was so tired and Chetumal was still 250 km's away!! And it got dark and the dazzle lights stopped working! great, I almost ran over a dog! And then the highway turned into a gravel road! It was truly the worst drive of my whole life! We arrived after 13 hours in Chetumal and all I wanted to do was sleep.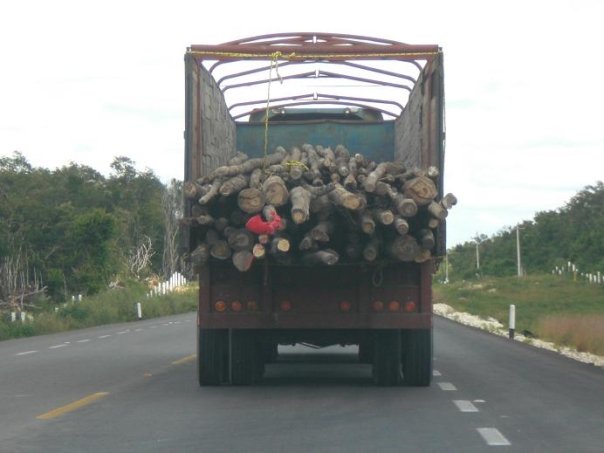 When we got up we had breakfast at the hotel and checked out and now it was only 250 more km's to Tulum where we could finally go swimming! Tulum is beautiful but totally overpriced. But we found a nice hotel right on the beach and we layed on the beach all afternoon.
The next couple of days we just enjoyed ourselves, got up really early because we usually couldn't sleep anymore, had breakfast, went to the beach, got a nice suntan, showered, had supper, went for drinks and off to bed. It was really relaxing :-) The last day we went to the famous ruins of Tulums and when we left for Playa del Carmen we were kinda glad because even though it was really beautiful it started to get boring after a few days cause no clubs were open and lots of couples everywhere.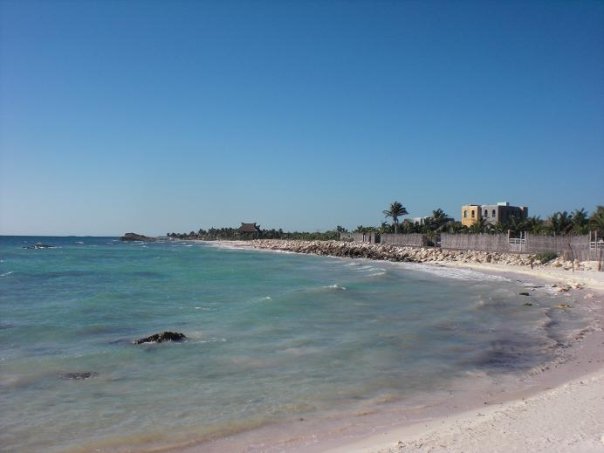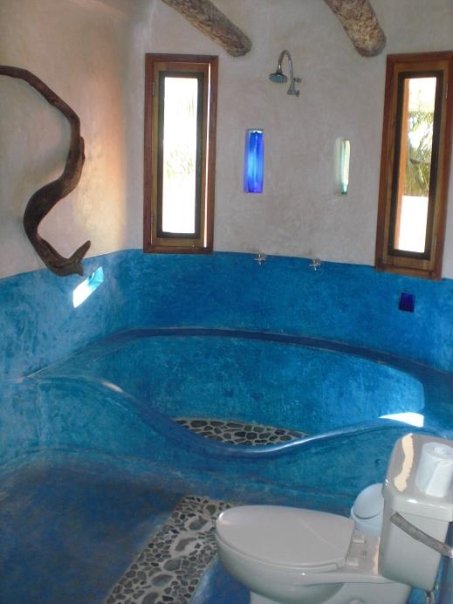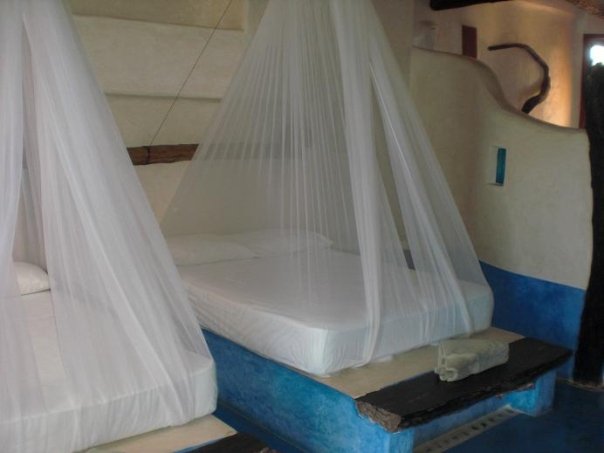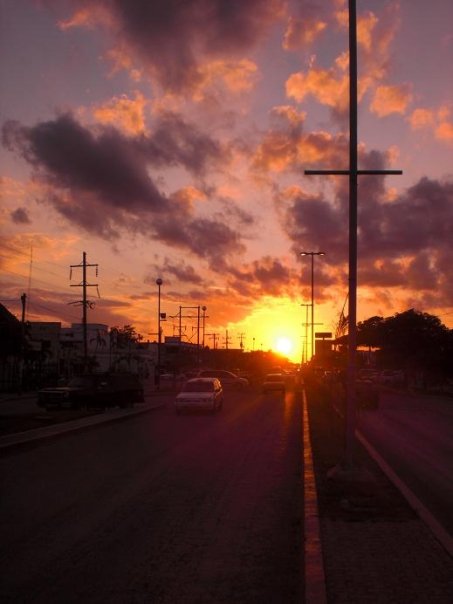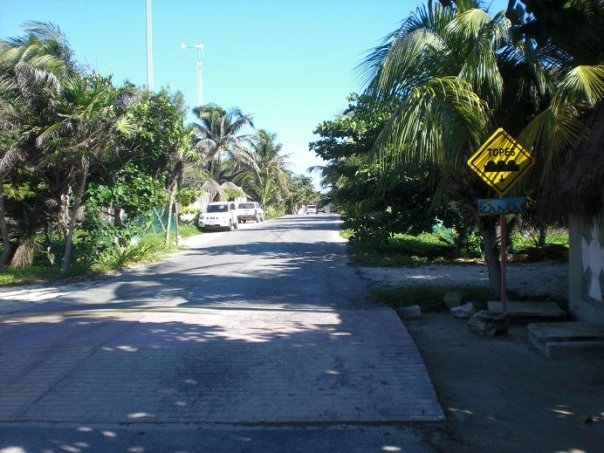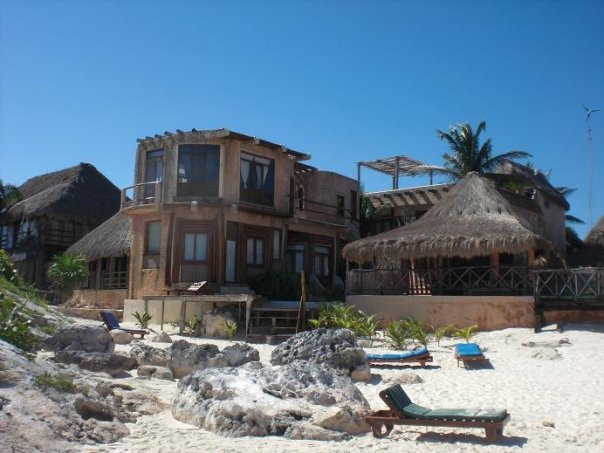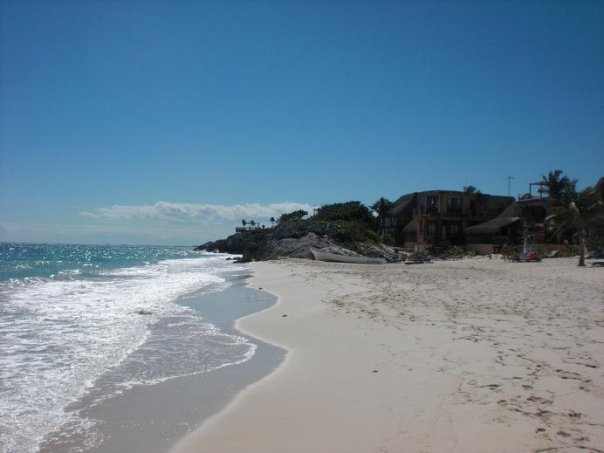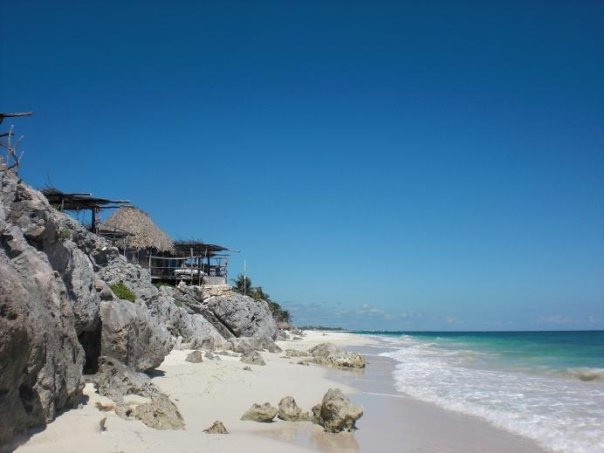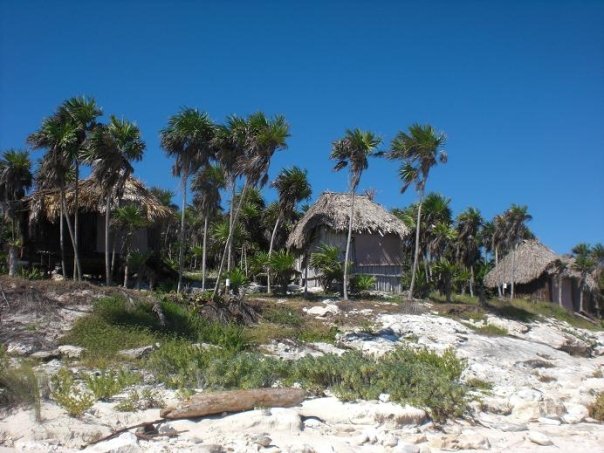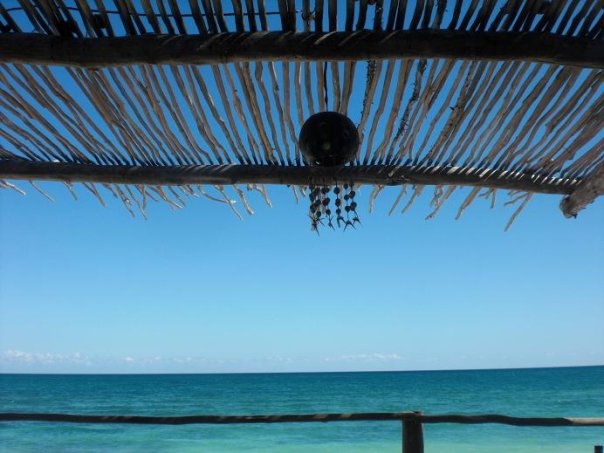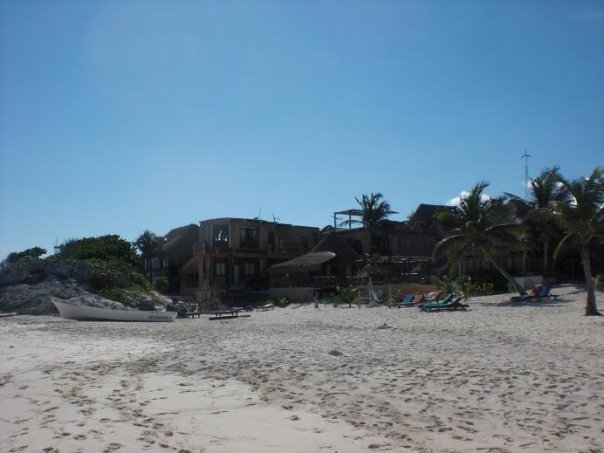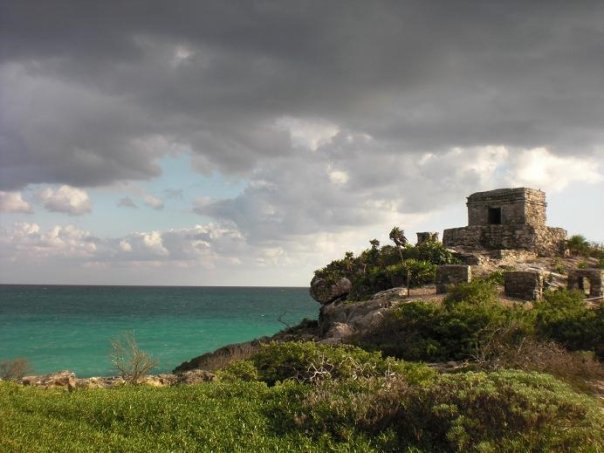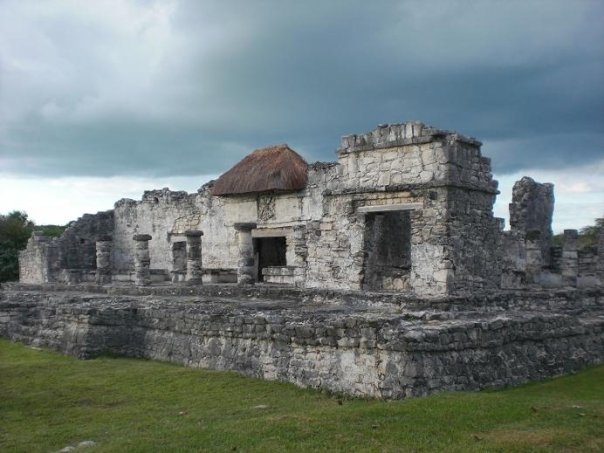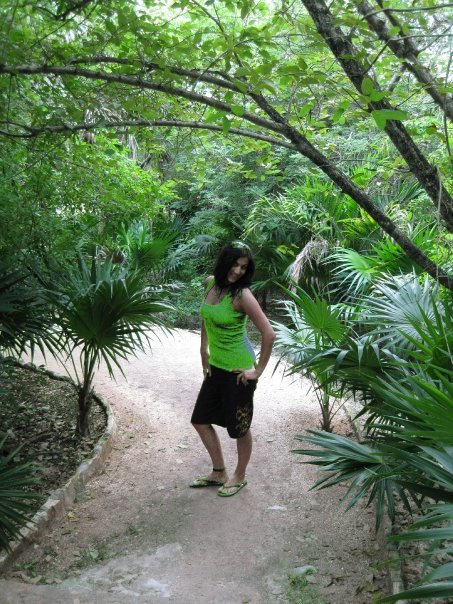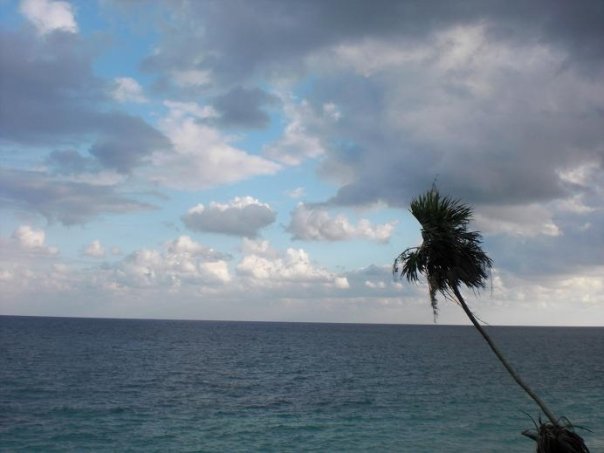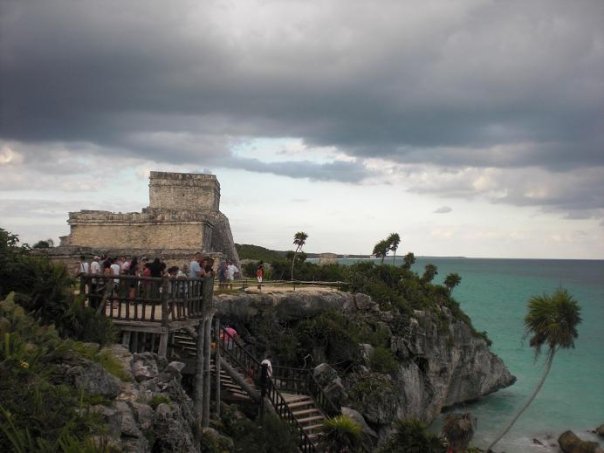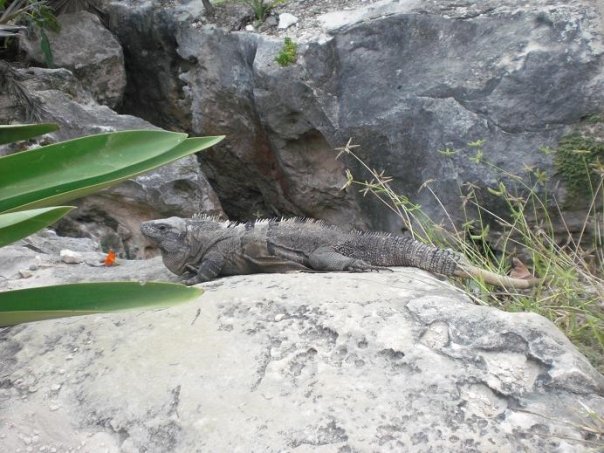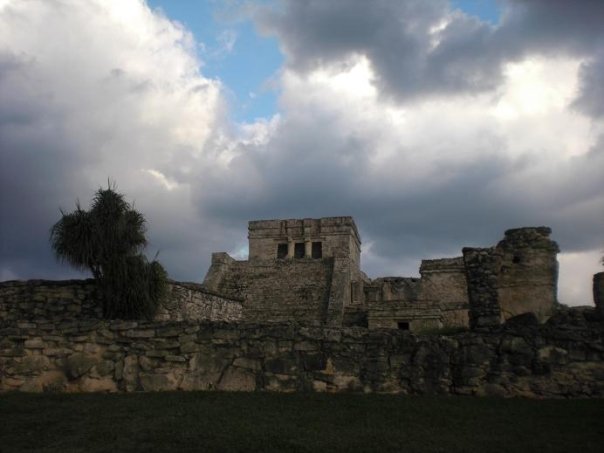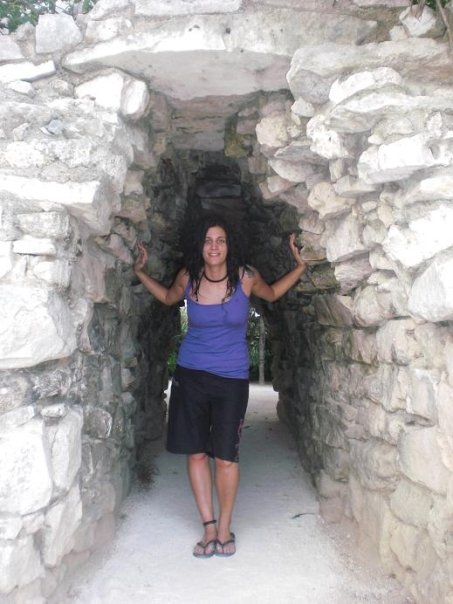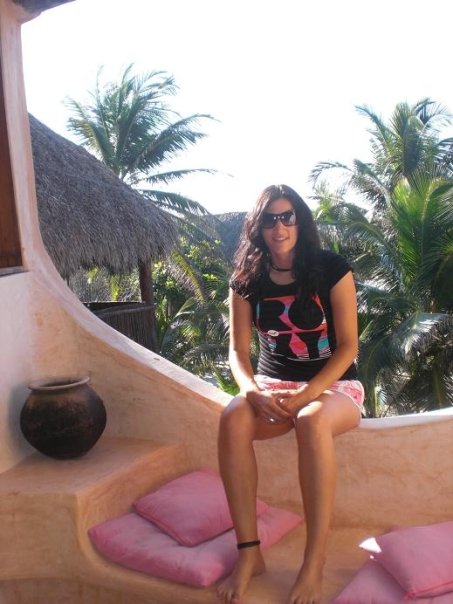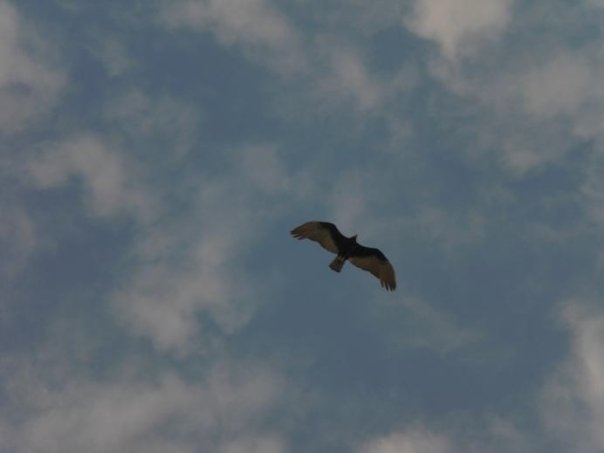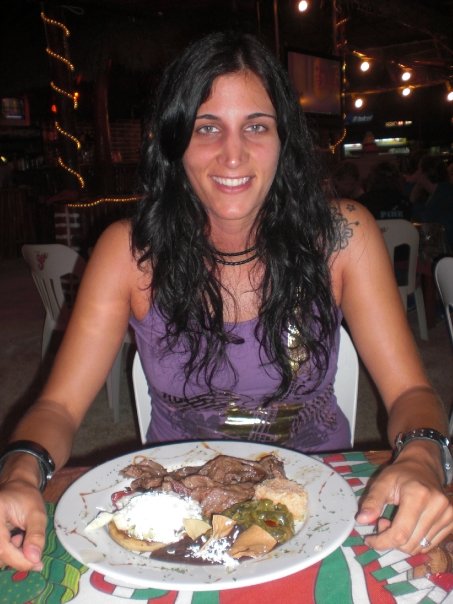 Playa Del Carmen
The drive to Playa del Carmen was short; in only 2 and a half hours we arrived there. In Playa it was hard to find parking but we managed to find one and started to look for a hotel, which really wasn't easy cause most of them were filthy but overpriced. We checked into this Canadian hotel, which was kinda nice and first thing we did was getting a massage. I have to say though, it was the worst massage of my life, don't actually know what the hell he was doing!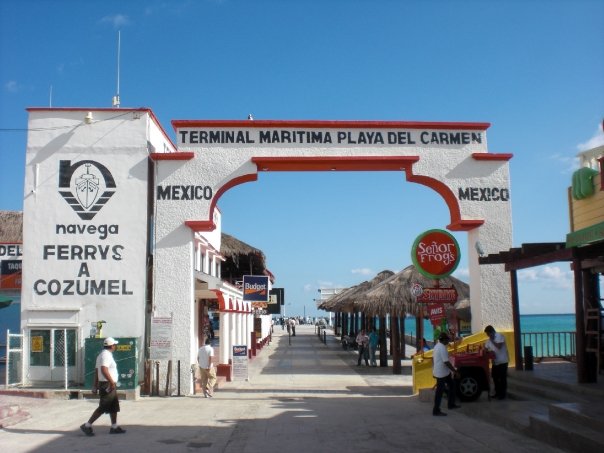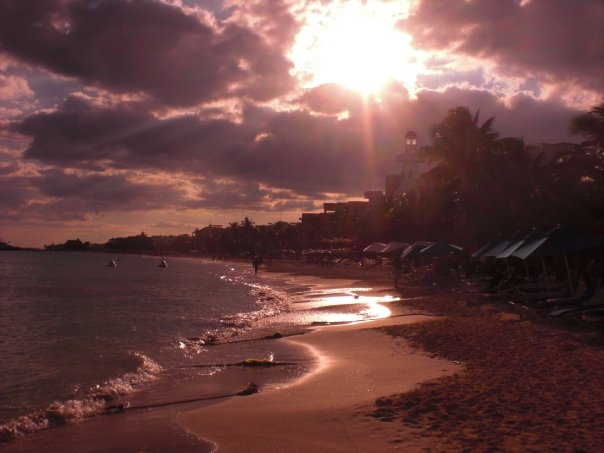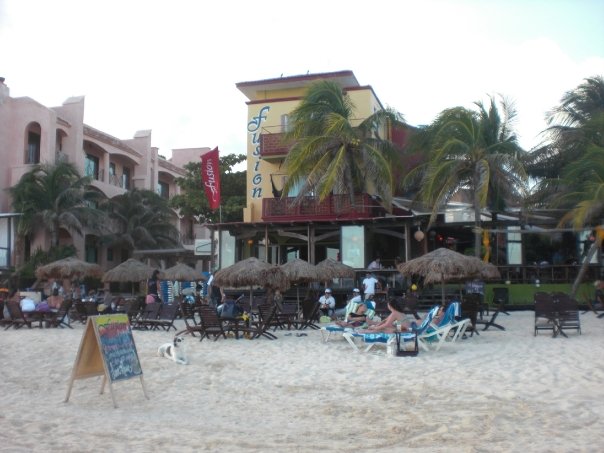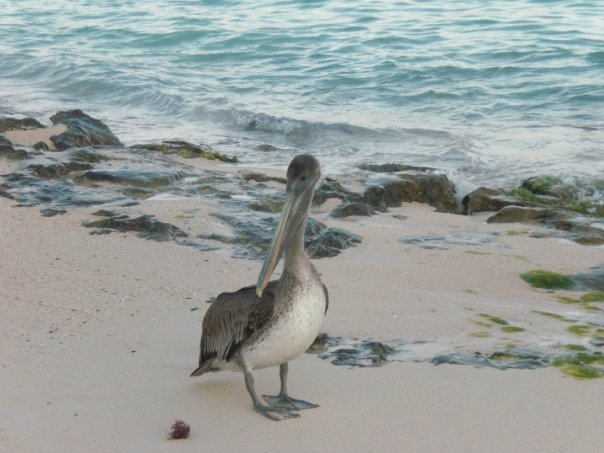 Playa del Carmen is nice but compared to Tulum it doesn't stand a chance! It is so touristic and full of Americans, you can even pay in U.S. Dollars in the stores there. And suddenly I started to miss beautiful and quiet Tulum :-( The good thing about Playa was this little juice shop where they made the best juices in the whole world and breakfast there was so delicious.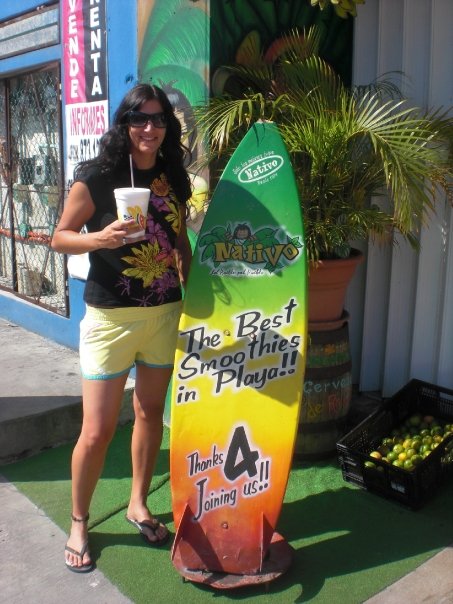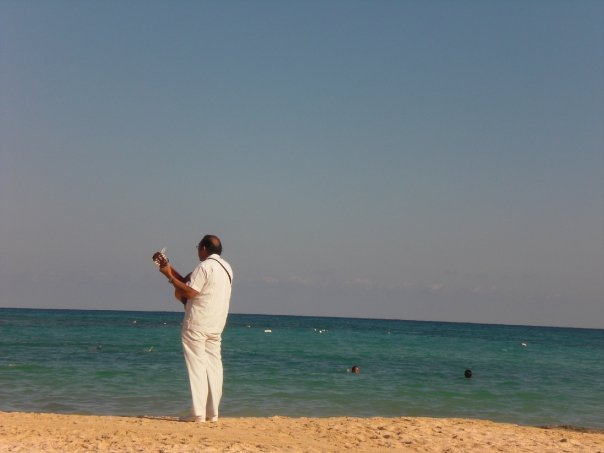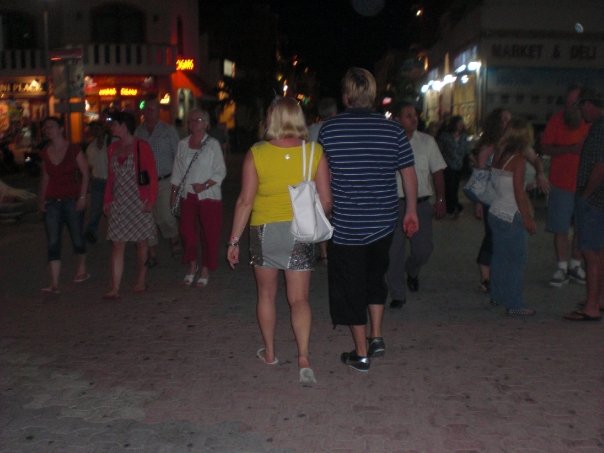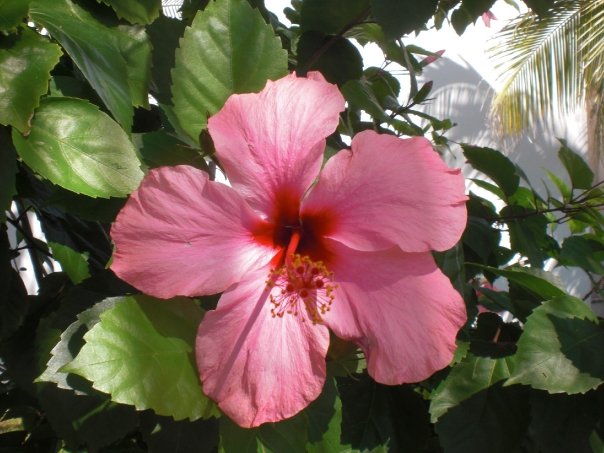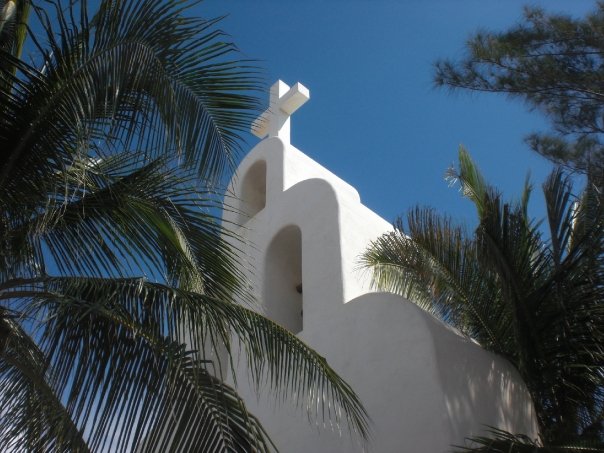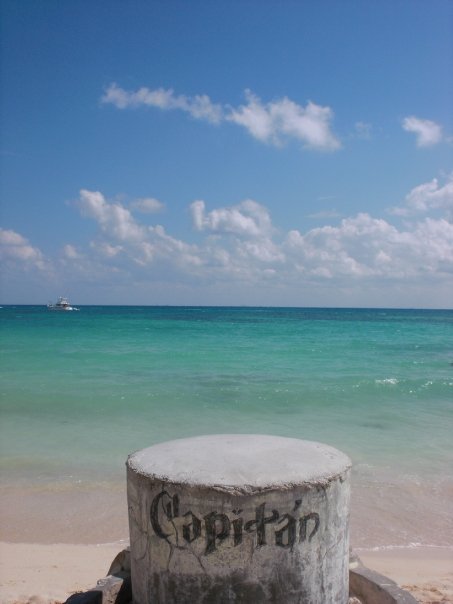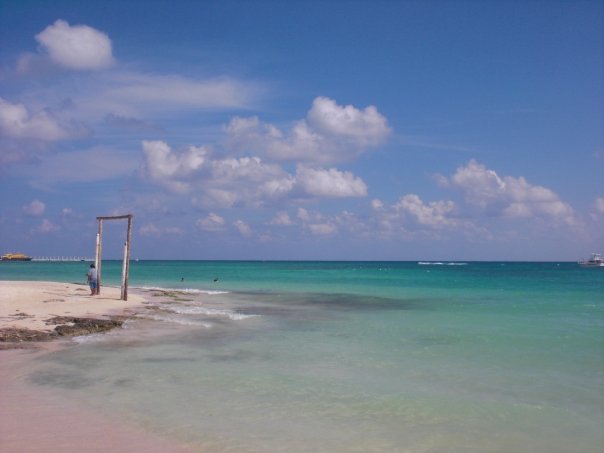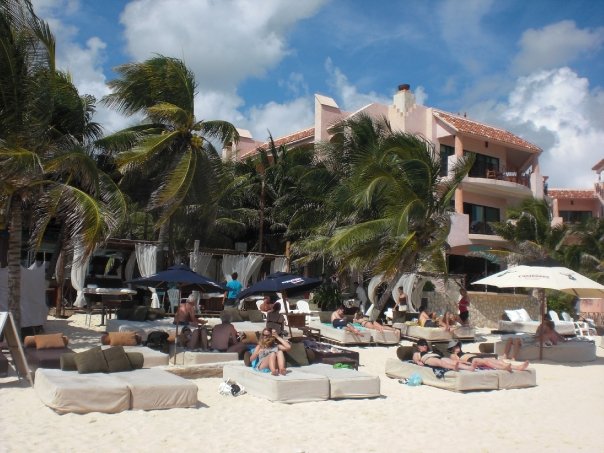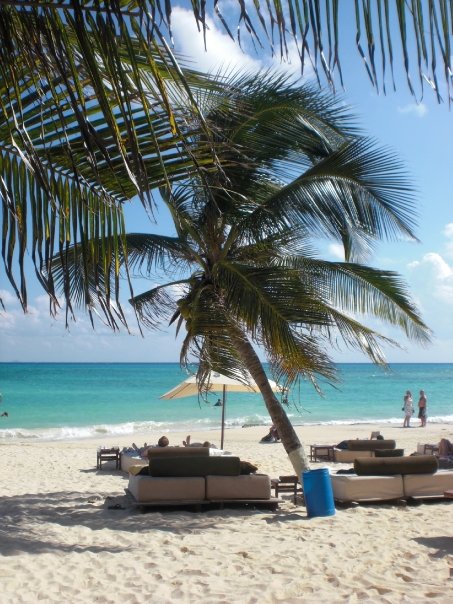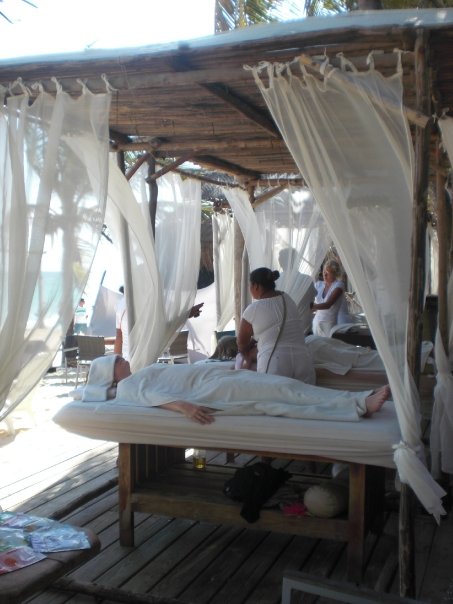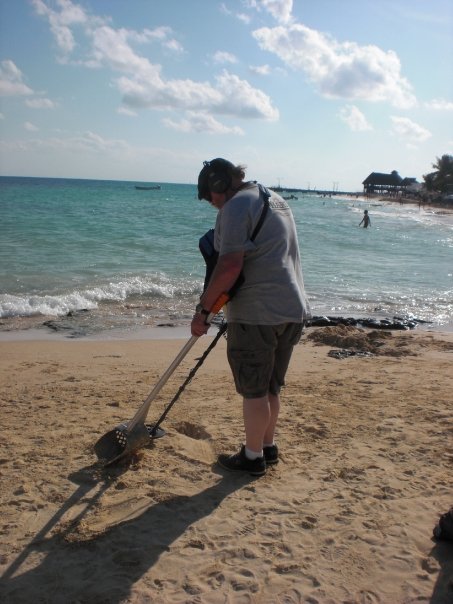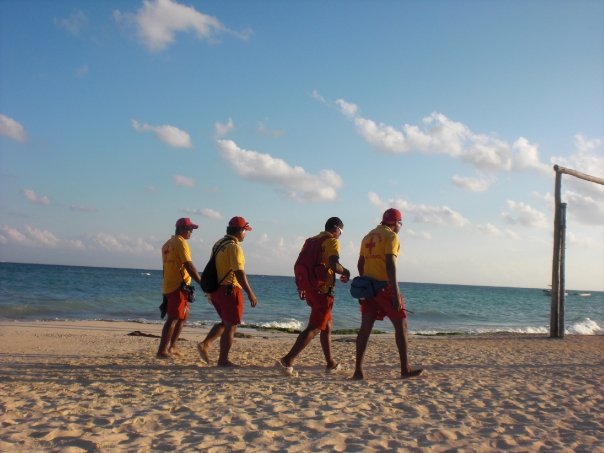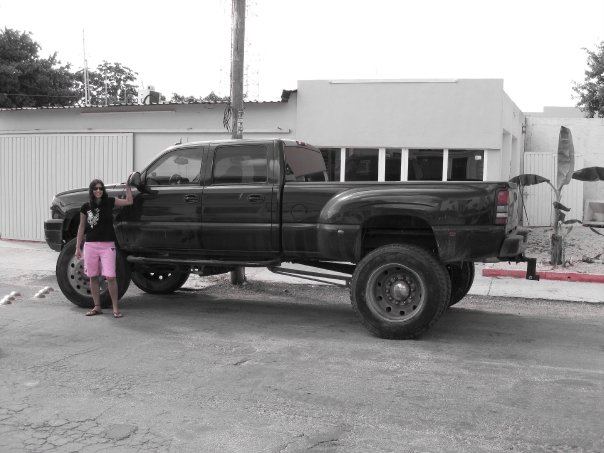 Isla Mujeres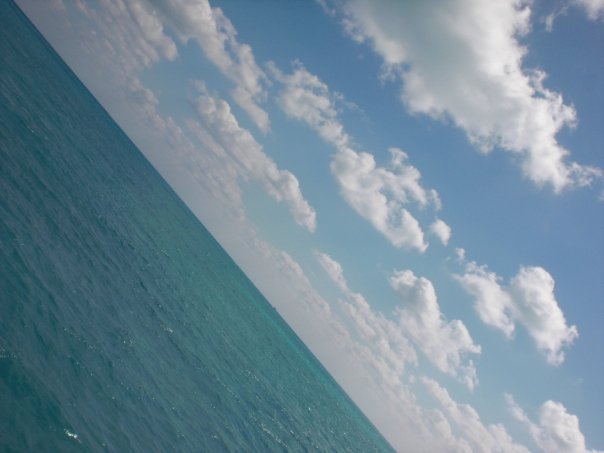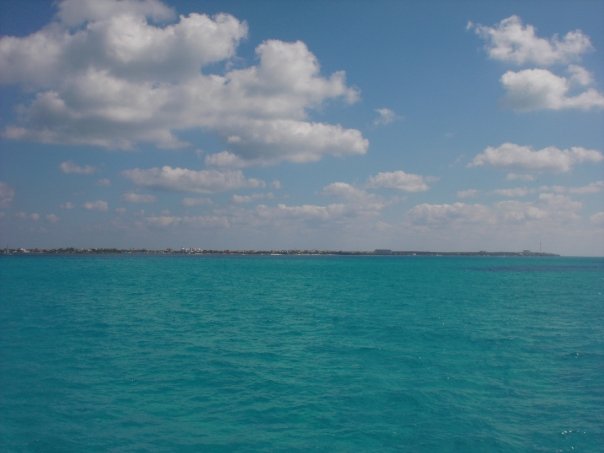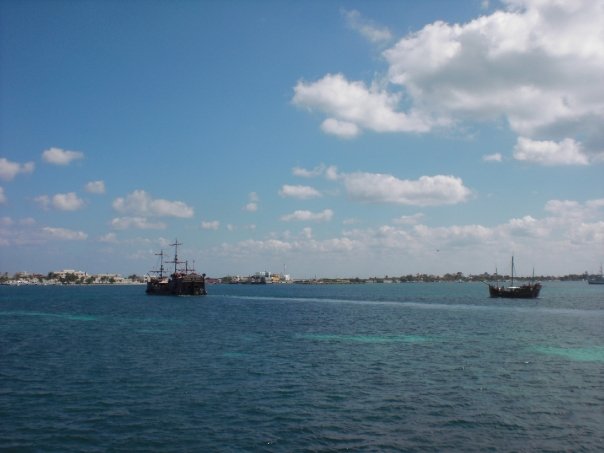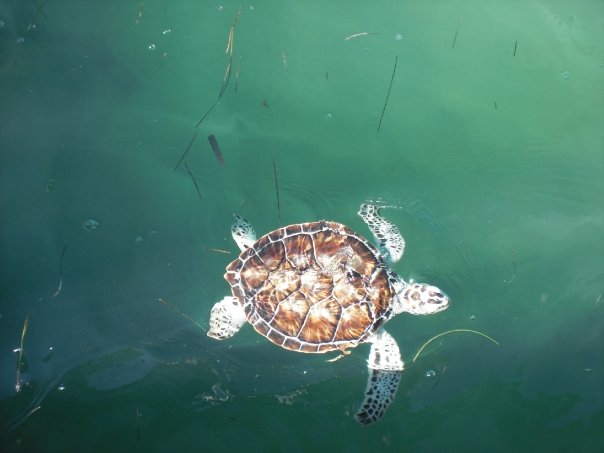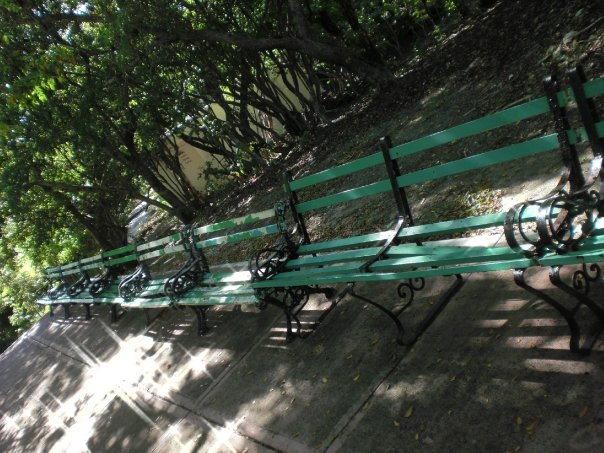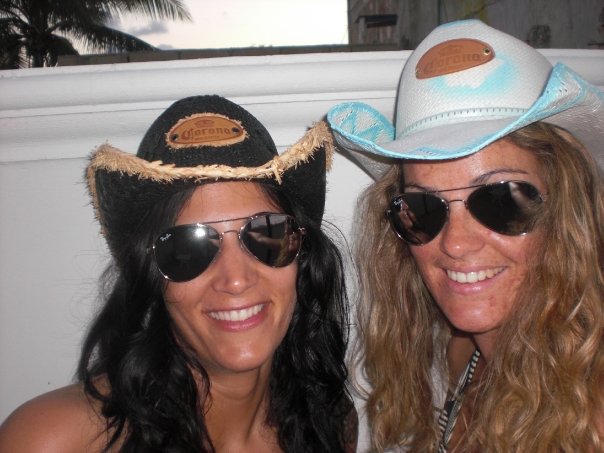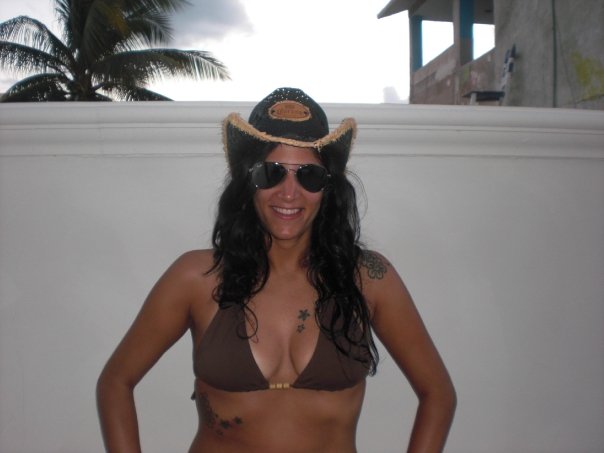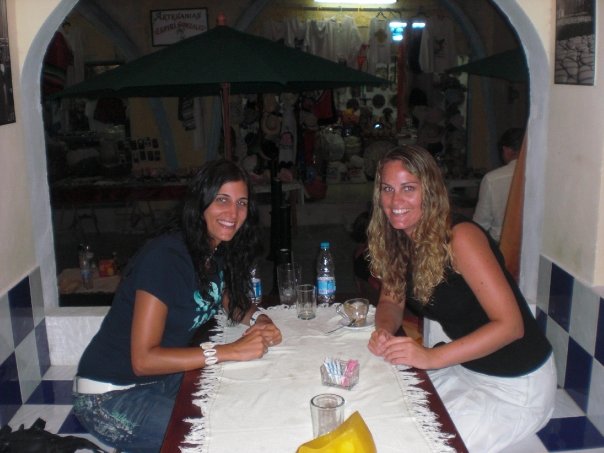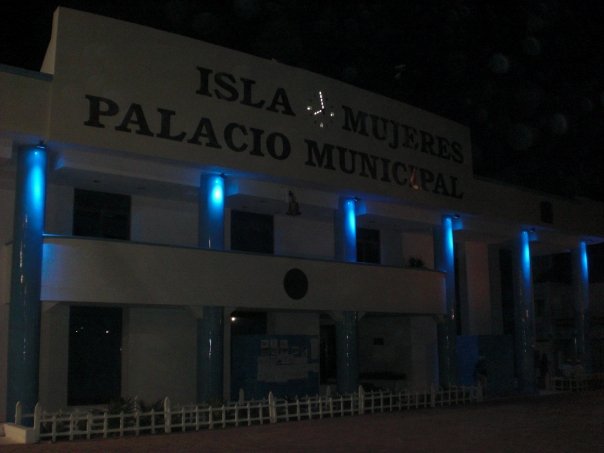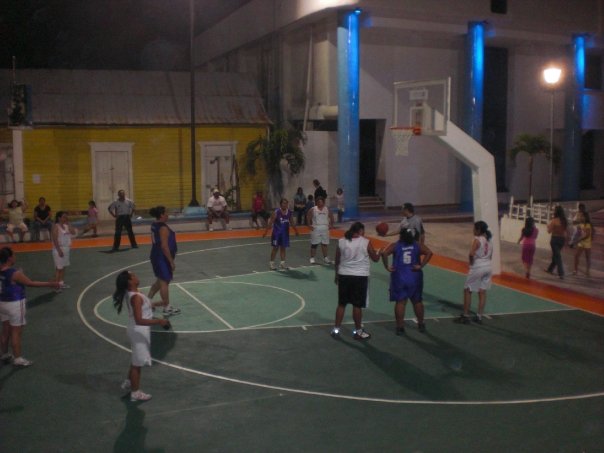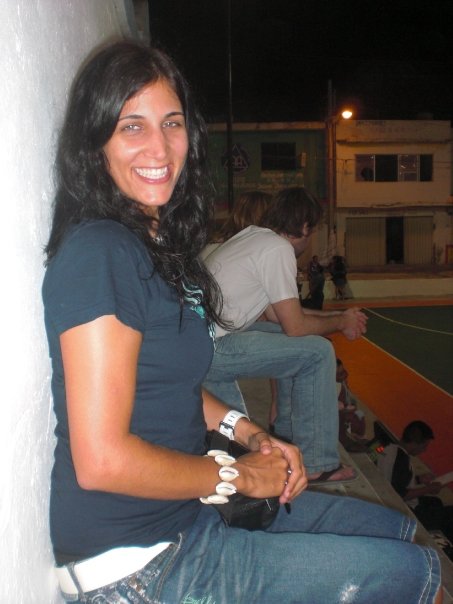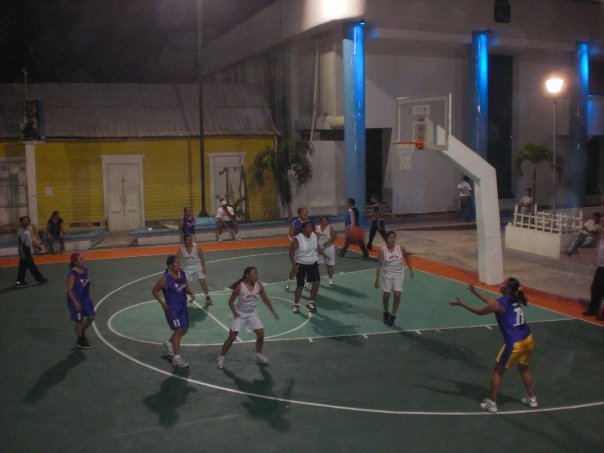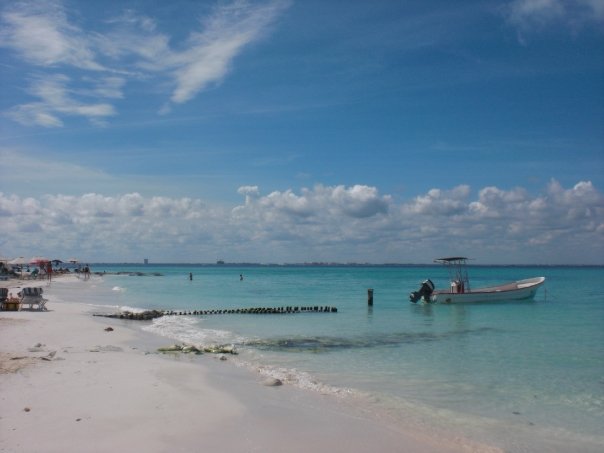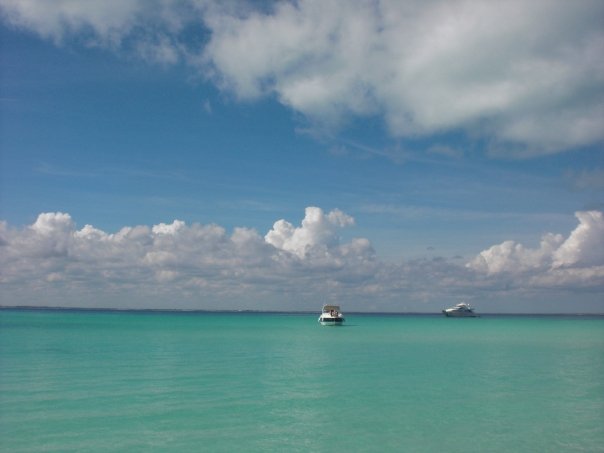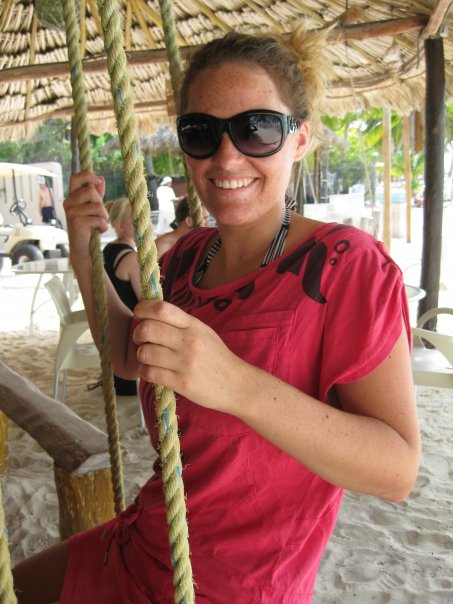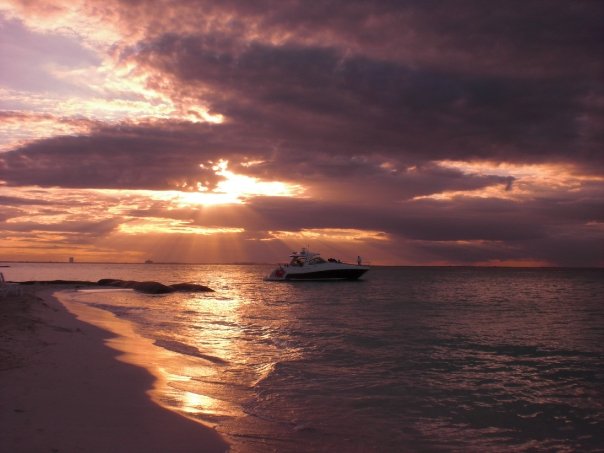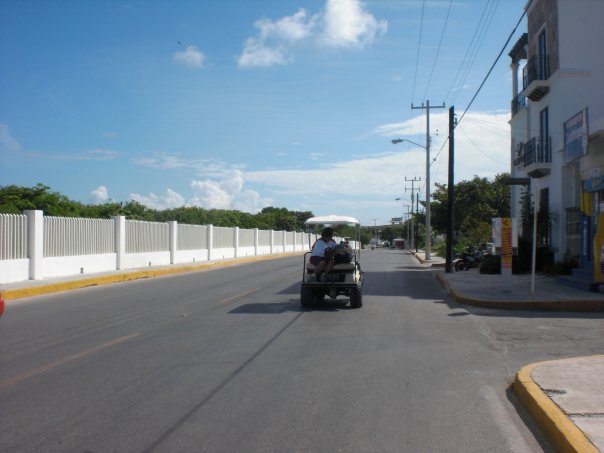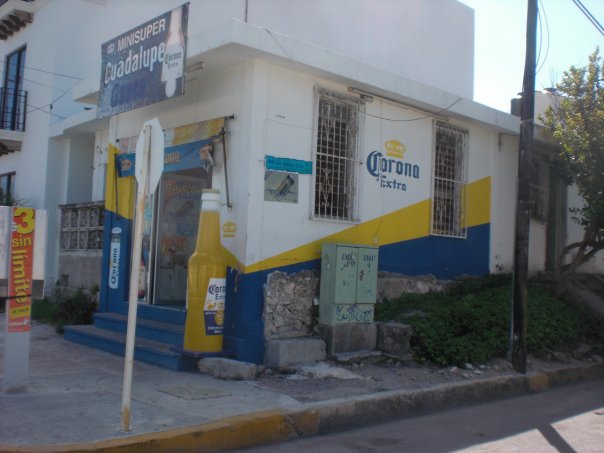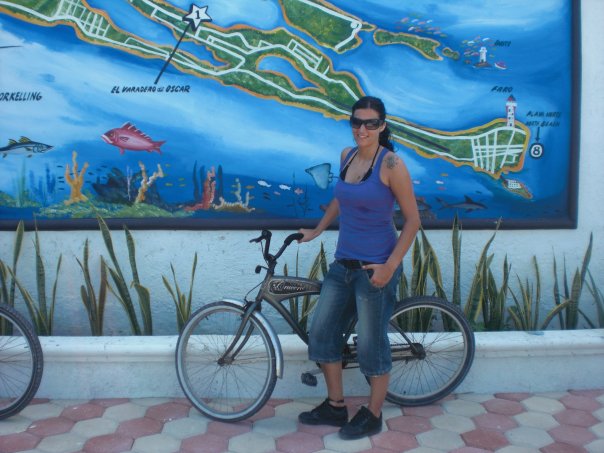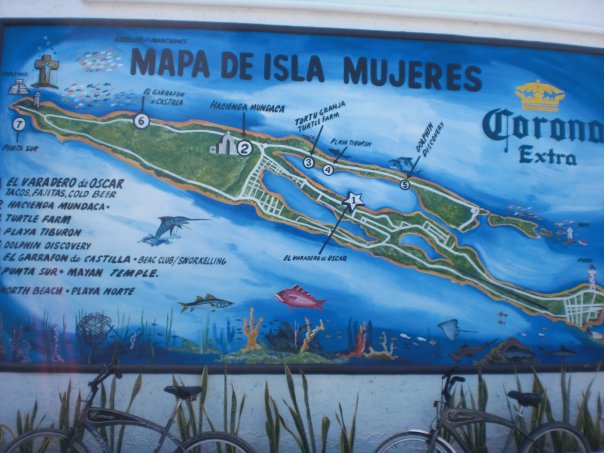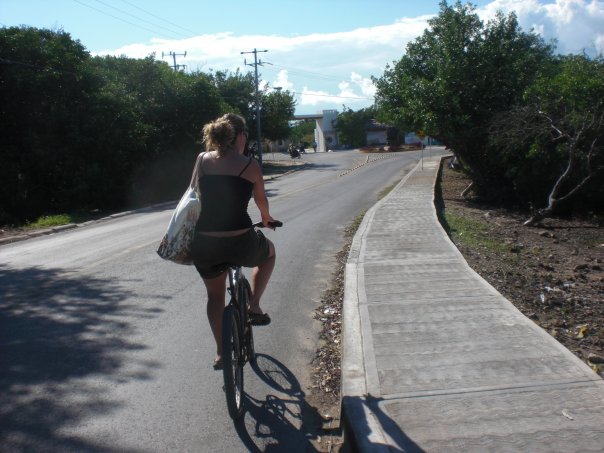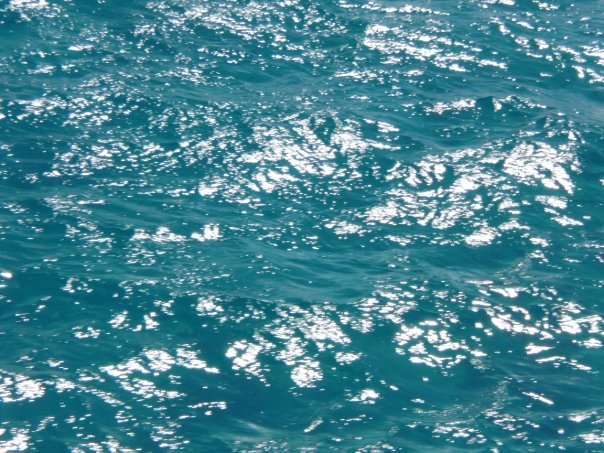 Cancun