New York 2008
Our American Airlines flight left Rio de Janeiro at 7 p.m. on March 02. We met many nice people on the plane who gave us good tips where we could go in NY and we also met this professional football player who actually played for the Giants! THE GIANTS!
The flight started o.k., we got our supper then I watched a movie and went to sleep. I woke up because I had this pain in my chest and I had problems breathing. And because this has never happened to me before I started to panic and that made it worse, so I told my sister and she went and told the flight attendants. They came and gave me oxygen and I used a whole tank of oxygen cause it just wouldn't get better. Then they were saying that they could make an emergency landing somewhere maybe Costa Rica or Dominican Rep. if it got worse. After an hour I felt a little bit better but the flight attendant talked to me for 2 hours to distract me and keep me occupied. They were really nice, I really appreciated they're help.
We landed at JFK airport and didn't have any trouble going through security. Then we wanted to get a cab to go downtown but this limo driver comes up to us and offers us a limo ride for the 45 bucks (that's the same price you would pay for a cab). It took us 90 minutes to get to Chelsea. We checked into Chelsea International Hostel and thought of going to sleep for a few hours (since none of us slept on the airplane), but then we had decided to go shopping instead. So we walked down 7th Avenue and bought a whole bunch of clothes in the Roxy store. Everything is like half the price you would pay in Switzerland!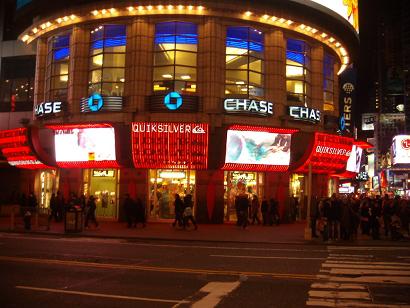 you made me addicted:-(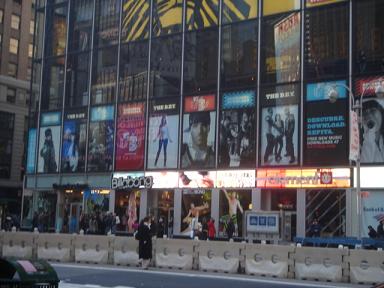 and so did you!!!
When we were at Mc Donalds this guy tried to steal $250 from us but my sisters went after him, pulled him back by his jacket and grabbed the money out of his hand! She is definitely the hero of the day. And then this black homie comes up to us and says: yo that was G you gangstas lool (in English that means we rock;-)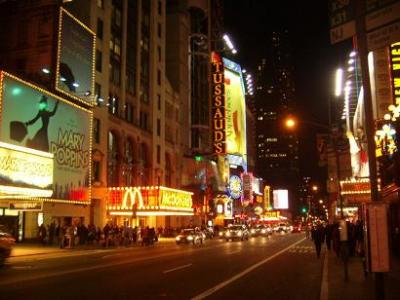 At night we went to Greenwich village and had dinner at a gay cafe, wasn't all that good though.
Today March 3rd we actually wanted to do this walking tour which is recommended in our travelguide, but then we stopped at Macy's (most famous and biggest departement store in New York, if you haven't seen Macy's you haven't seen NY;-) and oh my gosh! They have got everything in there, shoes, clothes, perfumes, make-up..and also all the brands like Roxy, CK, DKNY, Ed Hardy and so on...and then we went into footlocker I bought 3 pairs of shoes for only US $160 (that's what you would pay for one pair in Switzerland) and I also bought a 160gb ipod and now I am broke lol! hahaha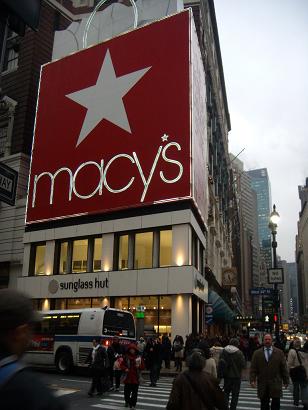 excellent!
We had dinner just around the corner from our hotel at Elmo's (Carla told me to go there). All the waiter's are hot but gay and the food is great.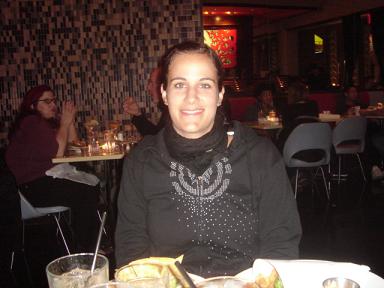 @ Elmo's
Today Wednesday we we got on a grayline sightseeing bus, but it was freezing cold on the top so we got off at ground zero, visited the church there and the construction site (after almost 7 years there's still nothing there). Then I wanted to get a tattoo done, but the artist was a bit strange so I decided to look for another one. We had problems reading the map (women;-) so we got a cab to chinatown (there's 800'000 Chinese living in New York and New York got 8 million habitants, that means every 10th person is Chinese). We actually never get cabs cause the subway is great and so easy to use in NY, there are 469 stations and the lines go either up- or downtown. It's cheap and the fastest way. Anyways enough advertising for the subway lol.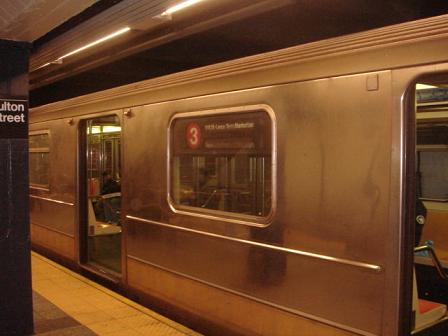 don't waste money or time, take the subway
We had lunch in chinatown which wasn't all that good and then we walked up and down Canal street and found some really cool shops (bought another pair of shoes and spent alot of money again:-(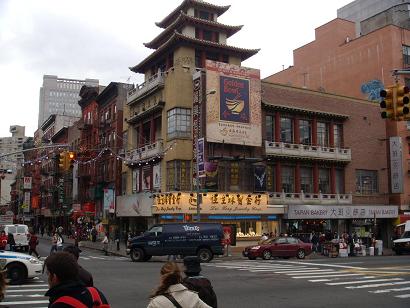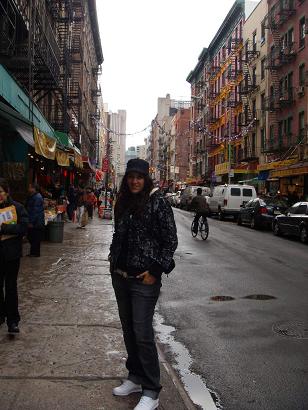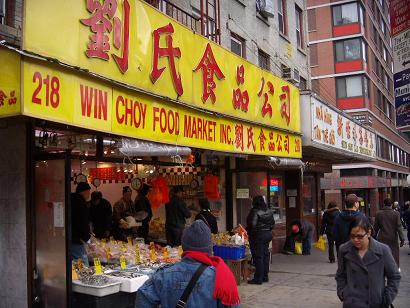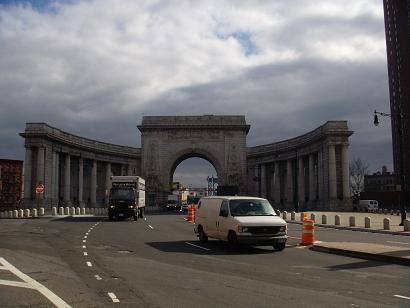 Manhattan Bridge
And then we wanted to get on the sightseeing bus again (cause it's a "hop on and off" one) but they just wouldn't stop. So we walked through SOHO and Greenwich and decided to take the subway back.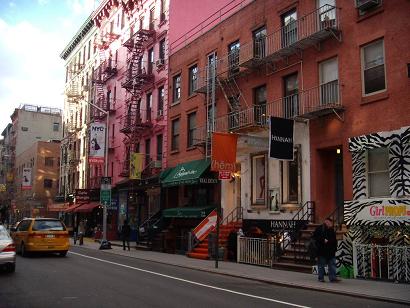 SOHO, great for shopping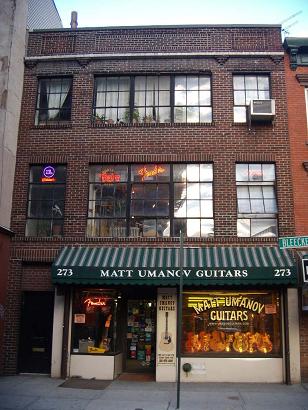 the famed Greenwich recording complex that Jimi Hendrix built in the late Sixties
On Wednesday there was a bombing at Time Sqare at 4.30 in the morning. This guy drove by with his bycicle and dropped his homemade bomb. There were newsteams everywhere and alot of cops. The NYPD probably is the most famous police department in the world, they have 30'000 cops working for them.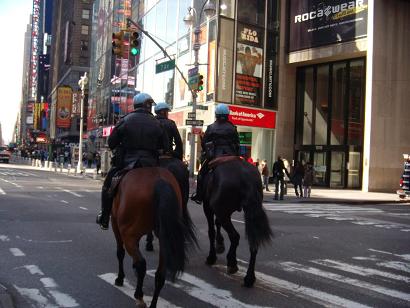 NYPD doing their job the traditional way (Times Square)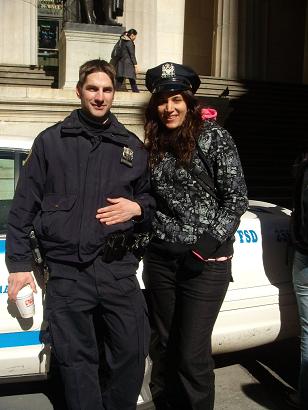 Officer Thompson and Special Agent Gullotta
Yesterday was free pizza night and we wanted to do this night sightseeing tour, but we missed the last bus so we went back to the hostel.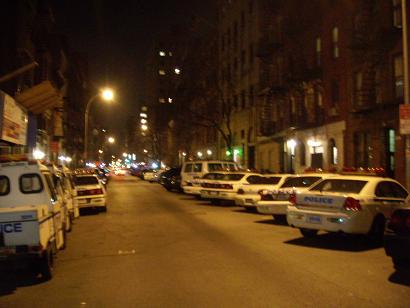 police station in front of our hostel
When we got there I couldn't breathe again and I had really heavy legs since the flight and I felt like I had pins and needles in my feet. So I got really scared cause these are the signs of a thrombose and then the chances of getting an embolism are really high.
So I got a cab to the nearest hospital which is the St. Vincents-Manhattan. When I got to the Emergency room I had to register first before a nurse would see me. Then they asked me a whole lot of questions about insurance and started taking blood, hearing the lungs, they gave me oxygen, made a EKG and then a CT to see if I had a blood clut. The tests were all negative but I still had this pain in my chest and problems breathing. They say it could be a virus or an infection, but they don't know, so they gave me a Xanex (to calm me down) and discharged me.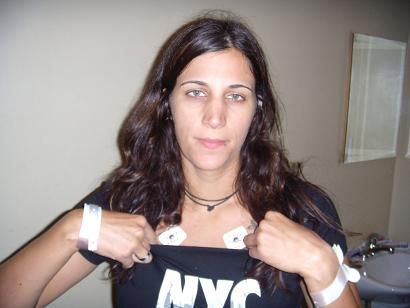 this is how they discharged me from St. Vincents!
The staff there was really rude (except for one doctor), they didn't really wanna treat me and I had to fill out a thousand forms and sign different things before they actually did take a look at me.
In the ER there's people lying around in the hallway and there was blood everywhere...the healthcare system is so different in Switzerland we can be glad and also be proud of it.
I don't feel any better at all, it has gotten worse and I don't really know what to do.
Today we went on the Staten Island ferry (which is acutally free) where you can see the Statue of Liberty, lower Manhattan and Brooklyn.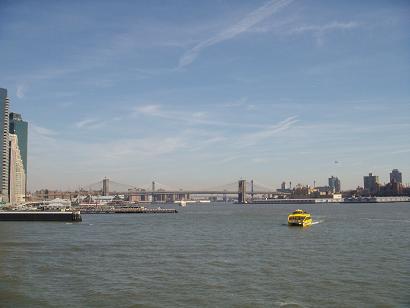 Lower Manhattan, Brooklyn Bridge, Brooklyn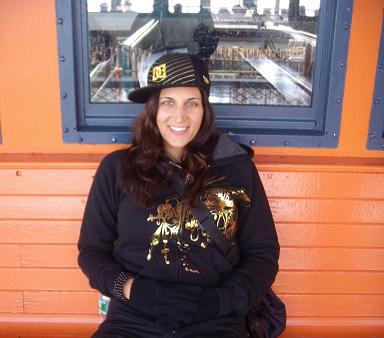 on the ferry to Staten Island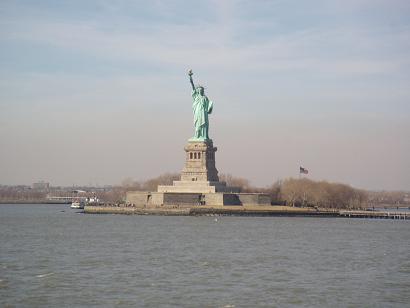 famous landmark in NY Lady Liberty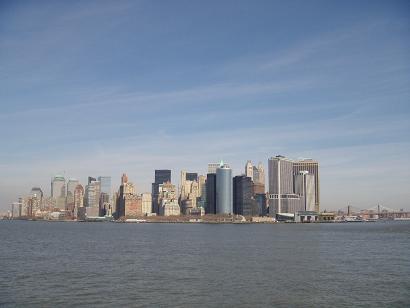 Lower Manhattan
and then did a Brooklyn tour which is was interesting cause people usually only check out Manhattan and none of the other boroughs.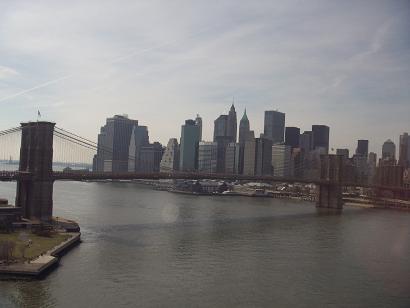 driving over the Manhattan bridge
wow that's how parking is done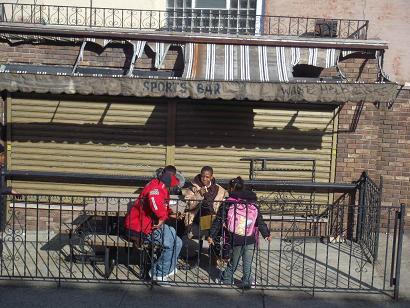 random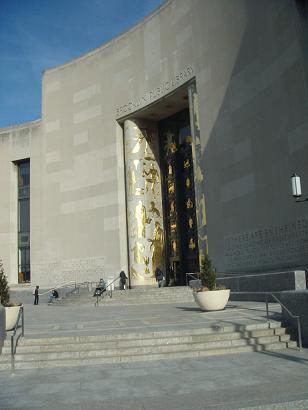 Brooklyn library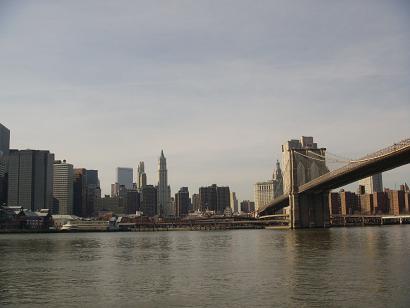 postcard image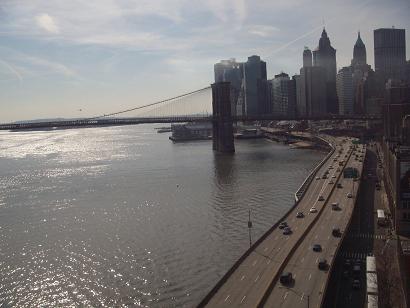 the Brooklyn tour ended at pier 17 where's this little cute mall.
the mall at Pier 17
But I was in alot of pain and now my sister is getting sick too, so I guess it's time to come home, I hope I'll feel better tomorrow.
Today Friday we slept in and went to Victoria's secret, wow I was really impressed, 2 levels only underwear. Off course spent money there again.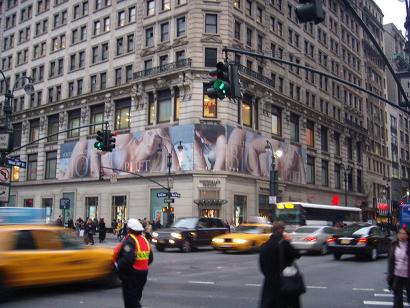 Victorias Secret
Then we went up the Empire State building, took like a million pictures, but the weather wasn't nice.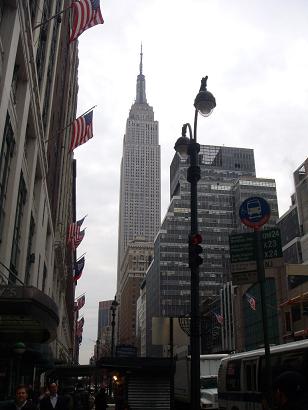 The Empire State Building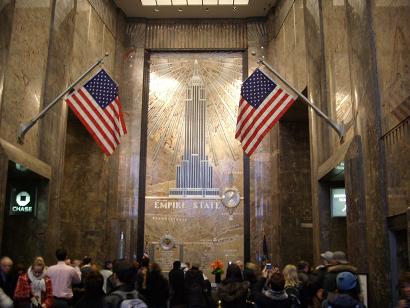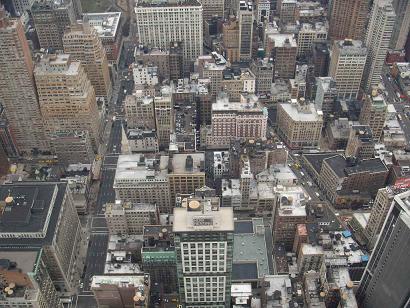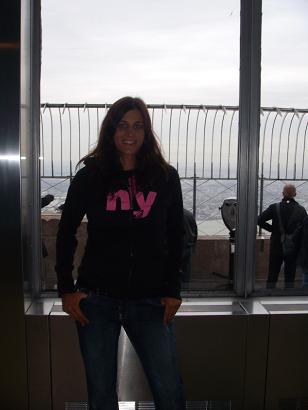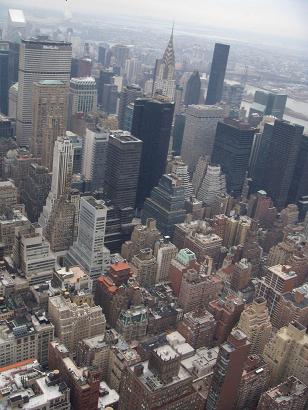 So we had lunch at subway, my favorite place to eat! And we walked up to Grand Central Station, it's really famous from all the movies.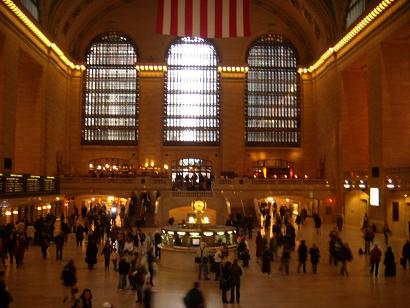 Grand Central Terminal
So after that it started raining and we went to Madame Tussauds, took pictures with all the stars.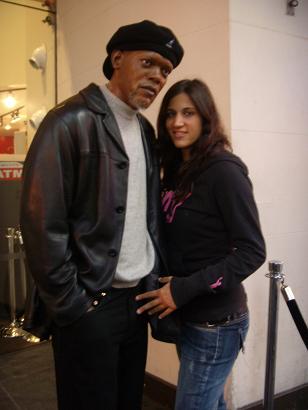 one-on-one time with Samuel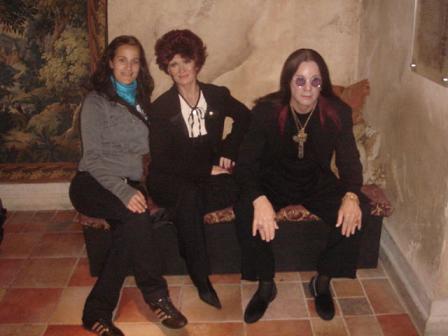 yes it's true,we are actually related to the Osbournes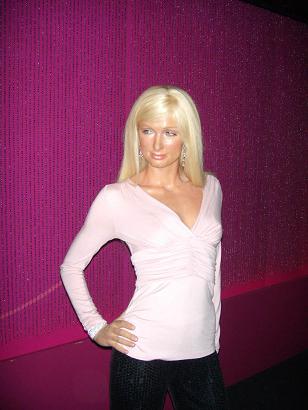 Paris oh Paris, get a job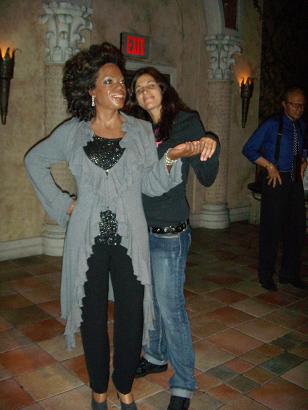 Oprah and I we go way back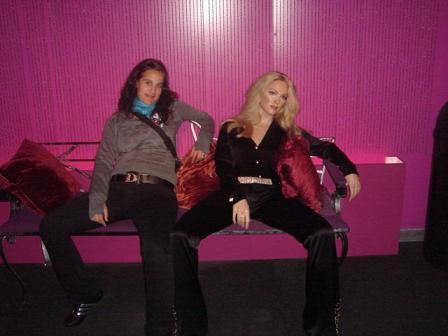 my sister and Madonna hanging out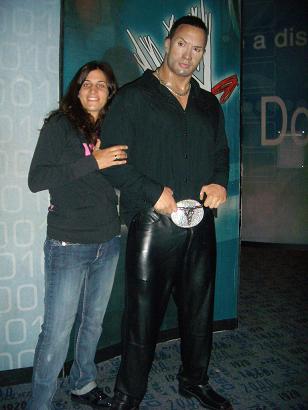 me and the Rock gossiping away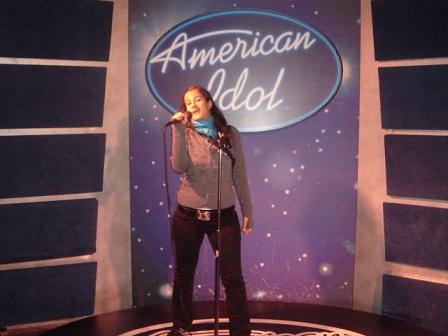 Daniela at the American Idol Casting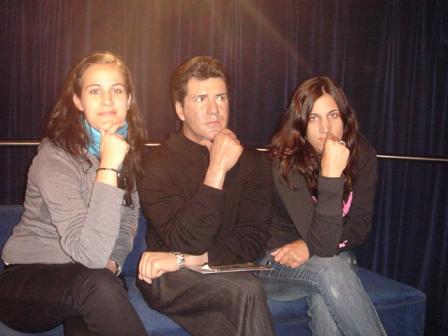 Simon said to Daniela not to quit her dayjob!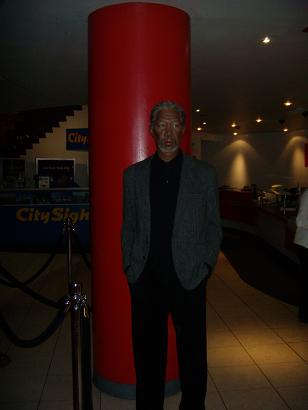 Morgan Freeman posing for me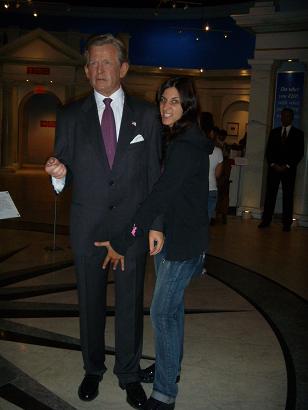 it's about time you go back to your Ranch Goerge
On Friday night we saw the Lion King musical on Brodway. I was so impressed, it's the best musical I have ever seen. The music and how they play the animals it's amazing!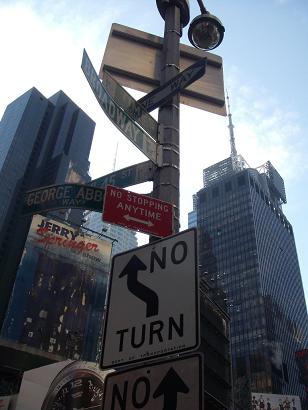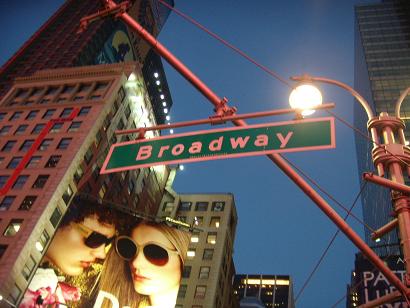 Bought myself the soundtrack afterwards. I recommend it to anyone who's going to NY anytime soon to go and see it, it's so worth the money.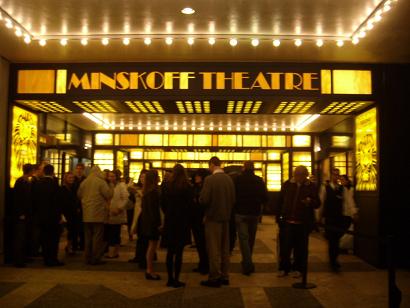 Lion King Musical @ Broadway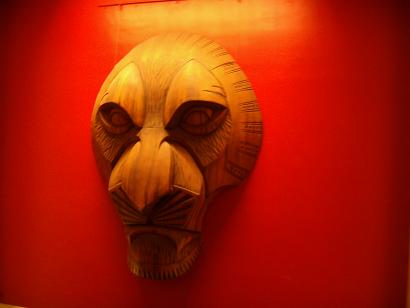 hakuna matata (no worries:-)


When I was on the internet this guy started talking to me and told me how beautiful my eyes were, I thought it was rather funny so I ignored him. But then he started telling me that he is an artist and he's got his own studio in Chelsea and that he would like to draw me, he got my attention cause that's something I had never done before. So I looked at his homepage and his artwork and I liked it. He doesn't do normal portraits, it's more abstract and that's the kinda art i like, so after the musical my sister and I went to his studio and he did some sketches of me and even some of my sister. He played guitar and sang some John Mayer and Jack Johnson songs, was really cool.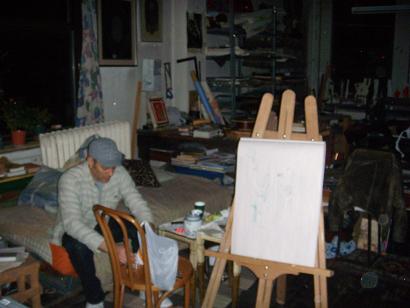 Patrick, artist and singer
What's really funny in NY is, that we get asked at least 10 times a day if we are twins! TWINS! I mean I am 3 and a half years older. And they all think we are from Brazil which is funny since we just came from there...anyways, New Yorker's talk alot, some of them are super friendly others really rude, most of them are very superficial though and that was exactly the image I had from the American's. I love NY though, it's a great city, there's lots to do for everyone and shopping is awesome.
Today Saturday we walked down to Union Square, there's a farmer's market, but it started raining so we had lunch there and went back to Times Square and it rained all day:-( I think we got the worst week here cause it's been raining almost everyday. I guess that's why spend more money on shopping cause we can't go sightseeing:-(
Then we had supper at this really fancy Asian place right at Times Square, was kinda expensive, but really delicious.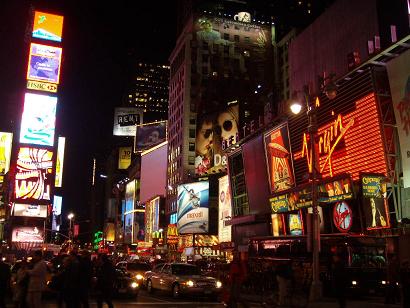 Times Square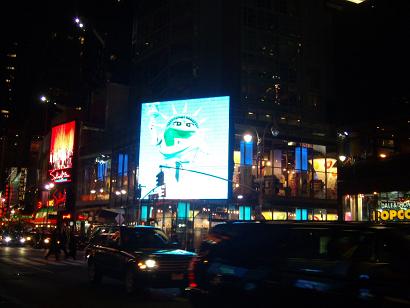 the M&M's store yummi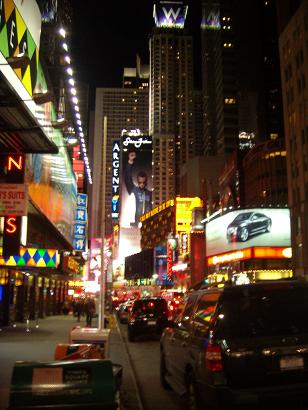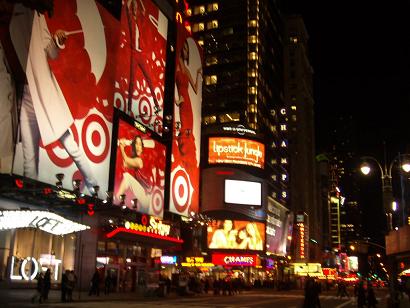 Times Square subway station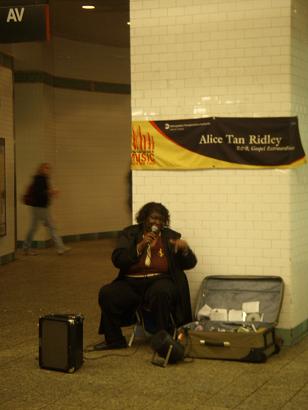 singing her heart out at the station
After dinner we took a picture with the naked cowboy on Times Square, he is crazy running around in his underwear in the wintertime. He is famous though, he's even on a few postcards.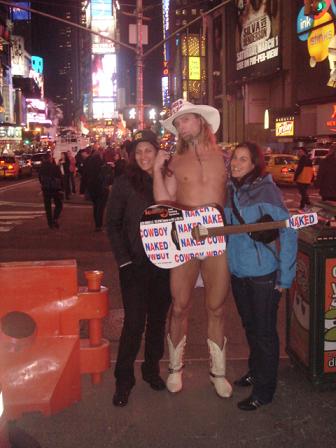 world's most famous naked cowboy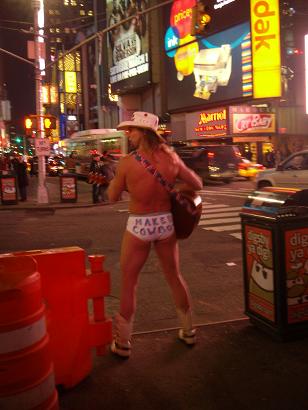 After that we took the subway to Christopher Street and went to the famous Stonewall Inn met a really nice couple from England (Manchester), didn't understand half of what they said though. Weirdest accent ever!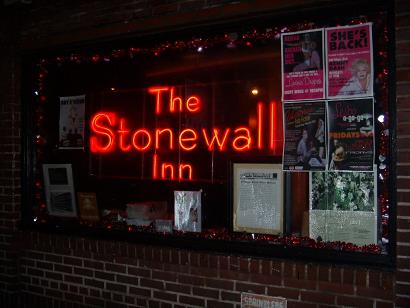 oldest gaybar in town
Today Sunday we got up early but it's was day light saving on Sunday morning and we had to move the clock one hour forward, so it was kinda late and we went to little Italy and had a late lunch there.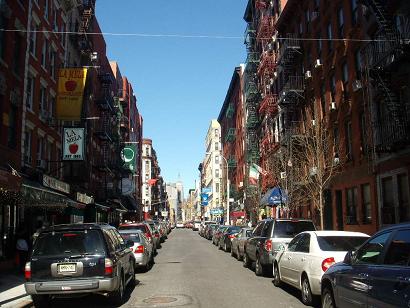 little Italy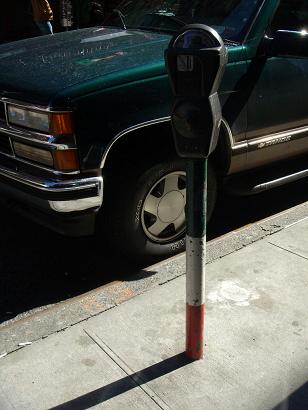 Italia, Italia, Italia
Next visit was the Wall Street and then we walked down to Pier 17 (a mall) and I bought myself another pair of shoes lol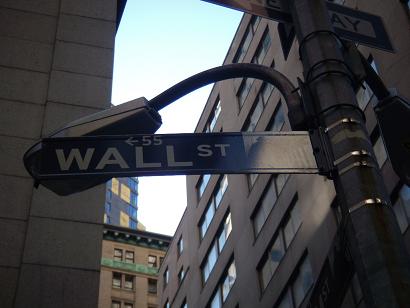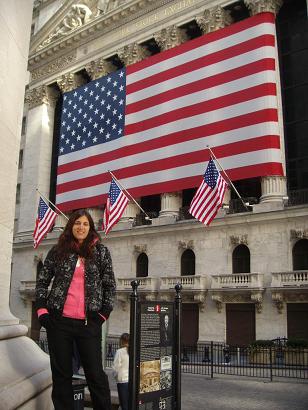 The Stock Exchange
Wall Street, really quiet on a Sunday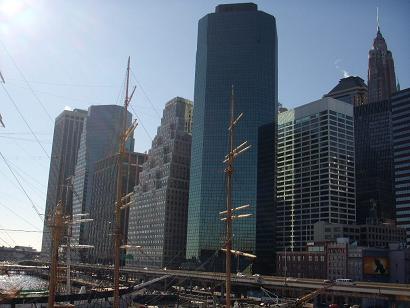 from Pier 17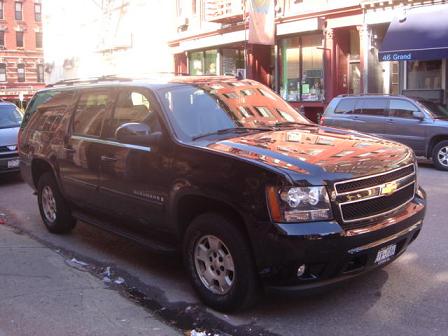 exactly my taste - too bad it doesn't fit in my suitcase
We had dinner at Ruby Tuesday, very American but it was good then we packed our bags cause tomorrow at 5 p.m. is our flight back to Switzerland.
it's not a mess, it's called shopping lol
We have 4 bags each, two check in and two for on the plane, we bought so much stuff it's unbelievable, but I bought alot of presents, not that you think I am selfish lol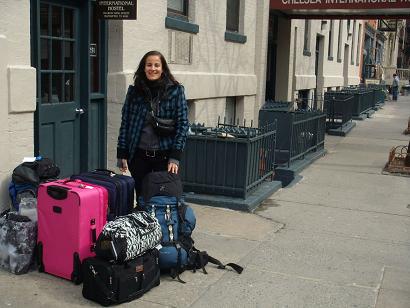 we like to travel light
On our way to the airport we had this Pakistani taxi driver and he asked us which language that is we are speaking and I said Swiss German and he's like oh you're from Germany and I said no we are from Switzerland, Swiss German and German are two different languages and Germany and Switzerland are two different countries. And then he goes, so do you like Hitler? Cause I love Hitler! I thought I didn't hear right and he kept on going how Bush is like Hitler and so on. So I told him well so you think it's good that Hitler put like 6 million into concentration camps and killed them in the gas chamber? And he was like oh really he did that! So I got really upset cause he just didn't know what he was talking about and all he did was talk bullshit! So we started argueing about Pakistan and India (cause off course he hates all the Indians too) and I told him about Daniel Pearl (the reporter who was abducted and decapitated infront of the camera). So he got really mad and started swearing in Pakistani and my sister told me to better shut up before he drives the taxi into a wall. So I did but it was the worst cab ride of my life!
At JFK the I was afraid that we would have trouble with our baggage cause we had 4 bags each, but the ladies were too busy asking us lots of questions about our eyes and if we were twins and which parent has got blue eyes that they didn't even look at the weight. Lucky for us, we walked through security with two other bags.
Our flight was delayed for two hours, but I met this really nice couple from Orlando and they invited me to stay with them whenever I wanna go to Florida. And the man was a doctor and told me if I had any problems beathing again on the flight he's help me, so that comforted me.
goodbye New York City:-(
The flight only took 6 hours and 30 minutes cause they made some time up in the air. We landed in Zurich and my dad came to pick us up, he took the day off just for us, how cute. Thanks Dad:-)
NYC ROCKS!!!