New Zealand 2011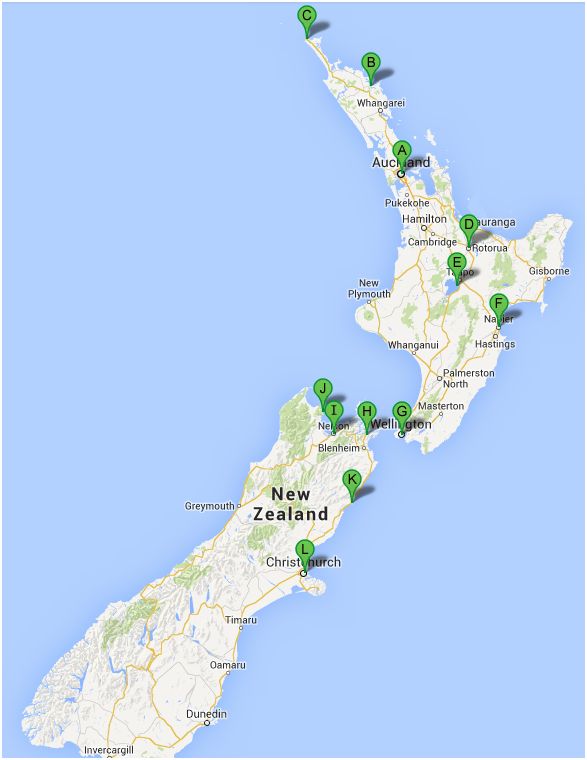 Auckland
I arrived in New Zealand from Cook Islands and I have been sick for a while now. I don't know where and when it started, but it must have been in Bali cause when I returned to Perth I was already feeling ill. My flight got to Auckland at 4 a.m. and I got a shuttle to Onehunga where my couchsurfing host is living. Viv was really nice to welcome me at 6 o'clock in the morning just before she went to work.
I went to sleep for a few hours and when I woke up I was feeling really sick. I've had diarrhea for a few days, but now I also had fever, shortness of breath and a really bad headache. So I got on the next train and to the doctors office. He looked at me really worried and said oh my you look really really sick. Thank you doc that's what I feel like too! He checked my temperature and it was 38.8 and he said he couldn't do anything for me, I had to go to the hospital. There is a slim chance that I have the legionaires disease! great! So I took a cab to the hospital and checked in for a night! They did an ecg, an x-ray of my chest, blood and urin tests and gave me lots and lots of fluid because I was dehydrated really badly and that's what caused the headache. They didn't really find out what I had, they just said it's some tropical disease I caught. very comforting because I was still feeling like shit!
Viv my host from couchsurfing even visited me in the hospital and brought me some stuff of mine. It was very comforting and I appreciated it very much. The bill for the one night was 1700 dollars!! that would've been an awesome night in a freeking 10 star hotel right there! I just hope my insurance will cover it all.
The next day I still didn't feel well but I had to pick up my rental car which was over due.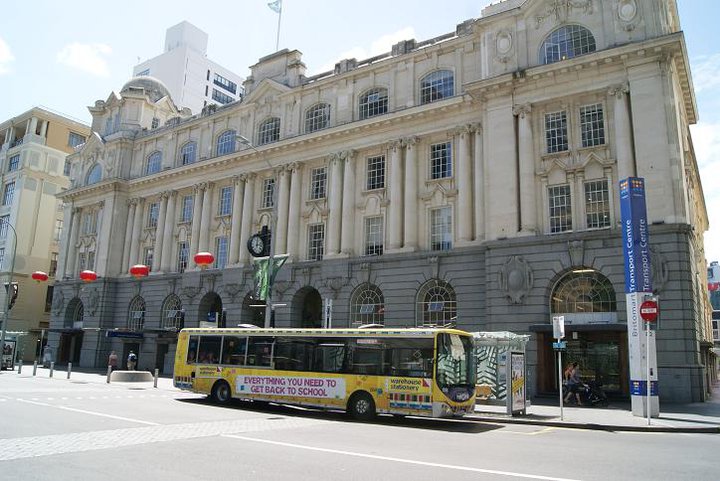 Britomart Center Auckland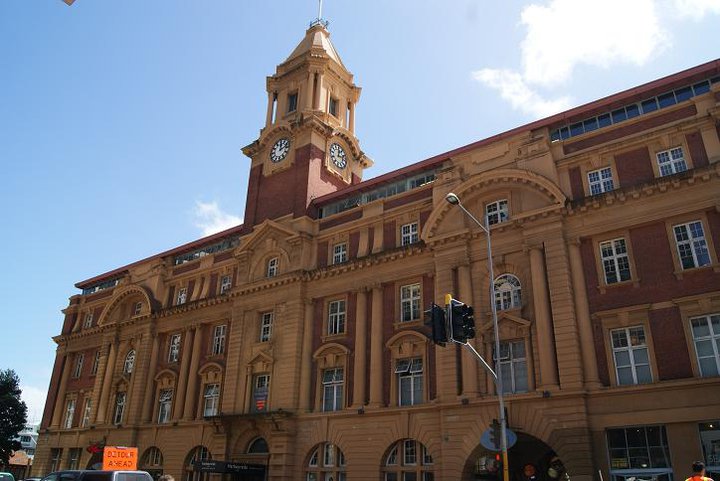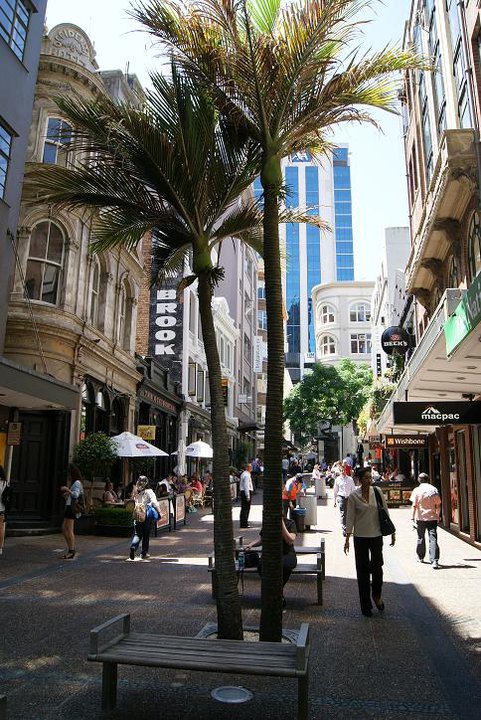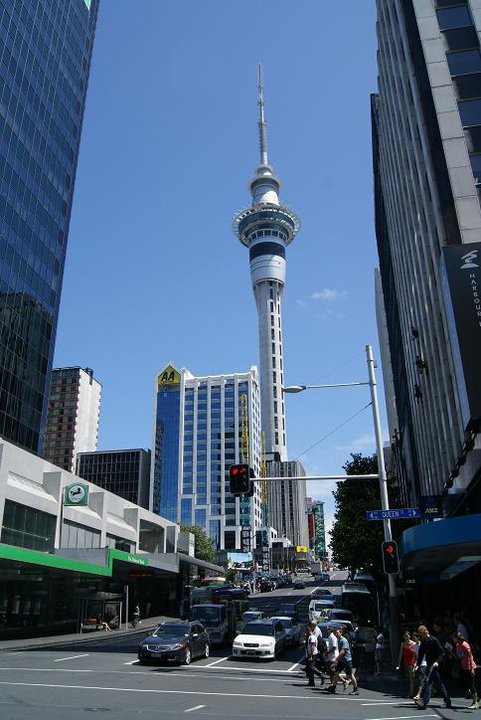 Sky Tower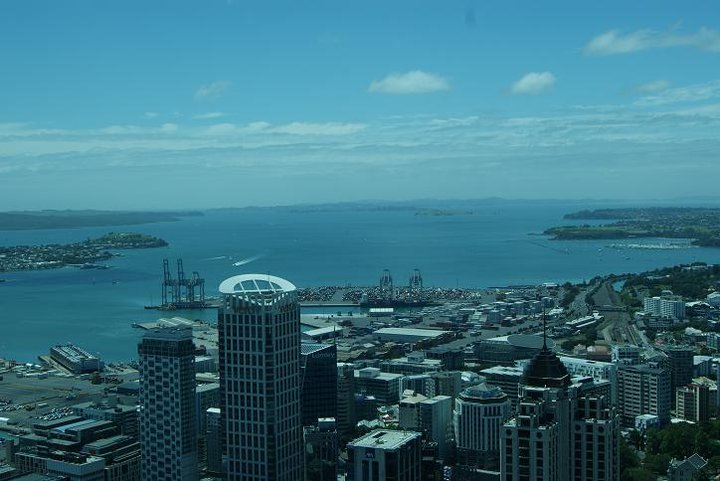 the view from the Sky Tower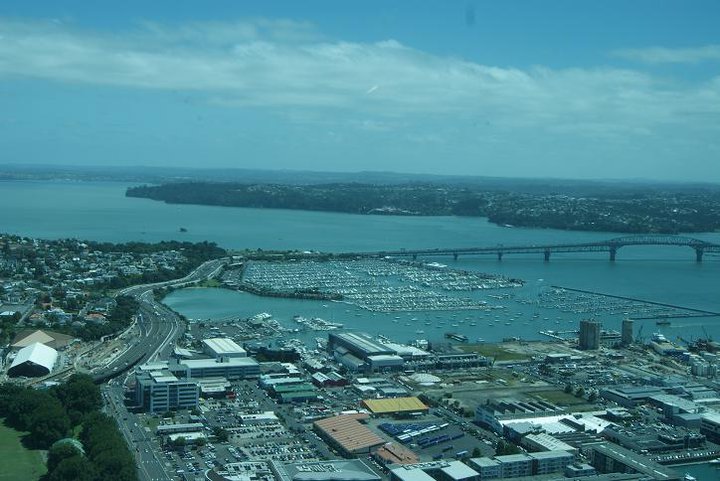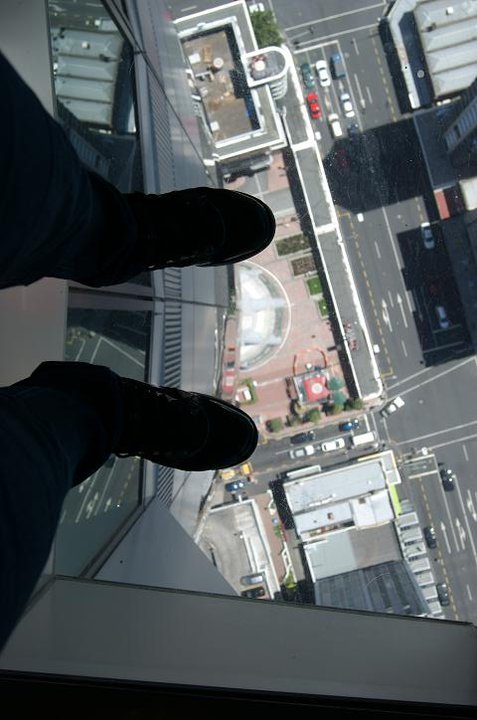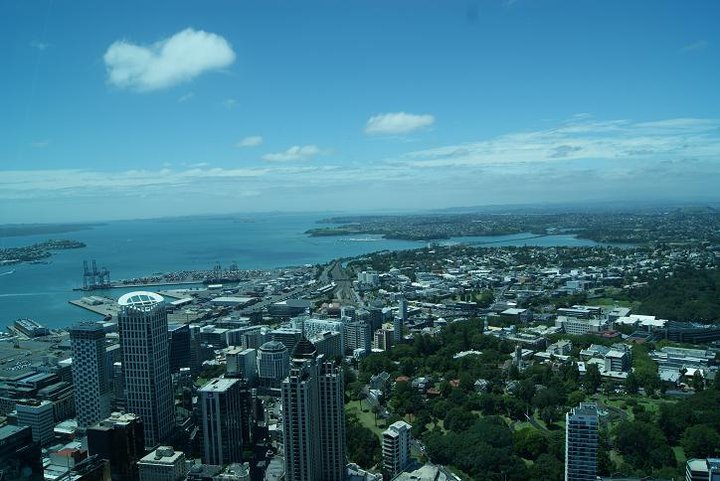 Auckland Skyline
Paihia, Bay of Islands
I left Auckland driving on the number 1 highway north to the Bay of Islands, a little town called Paihia. I didn't find anyone from couchsurfing there so I just checked into a hostel, the Saltwater Lodge, which was actually pretty cool.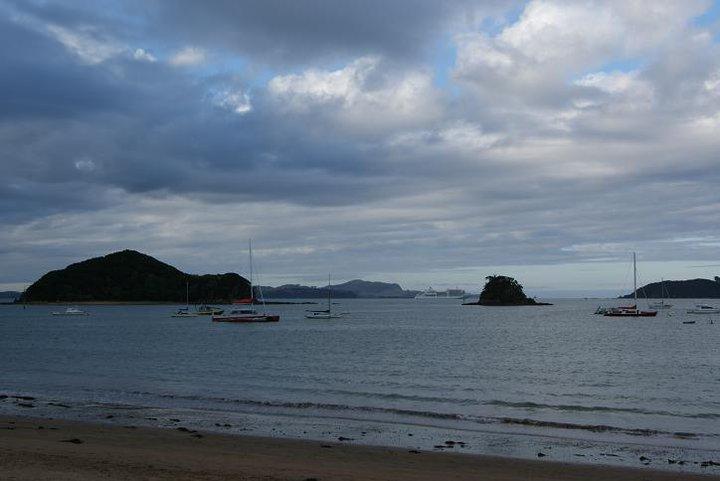 Paihia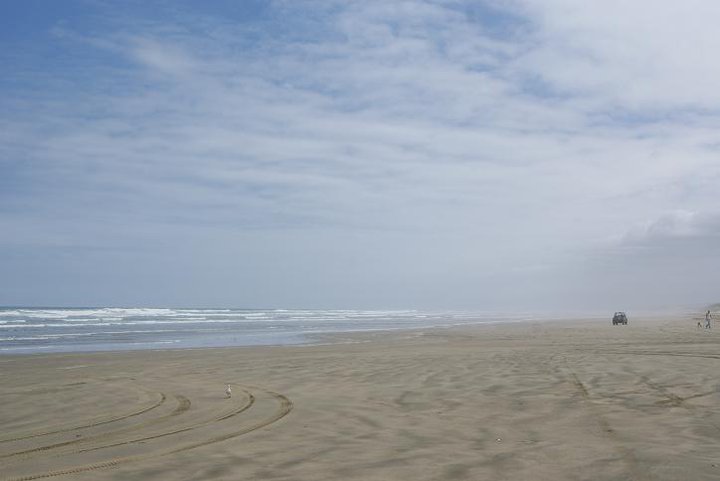 90 Mile Beach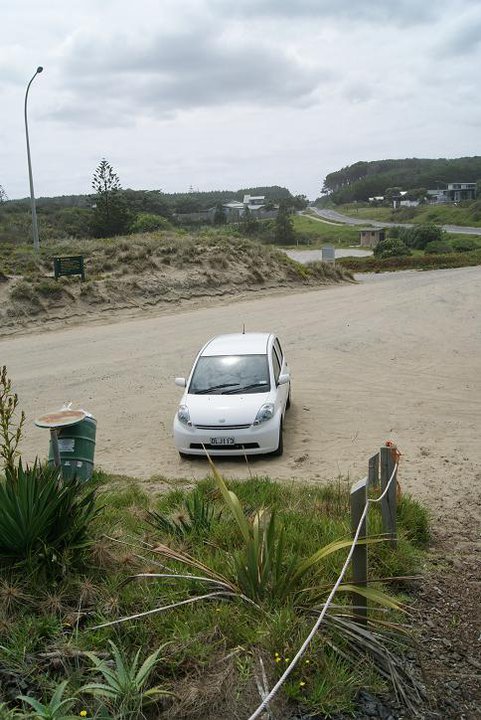 my rental car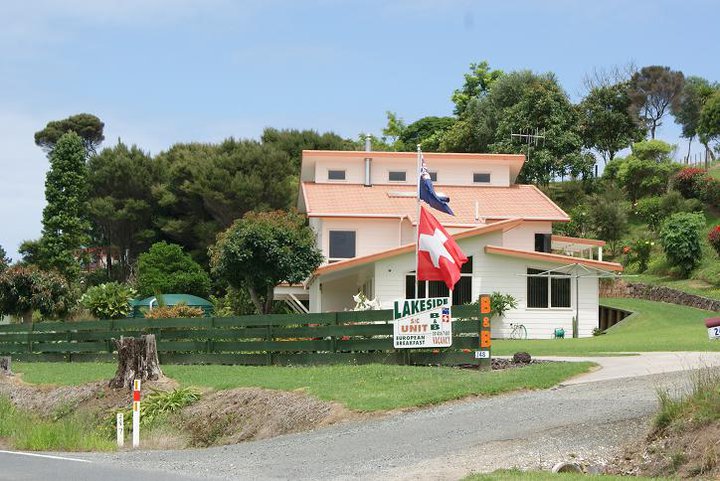 Swiss people everywhere
Cape Reinga
From Paihia it's another 212 km to Cape Reinga, which is the most Northern Point of New Zealand. It doesn't sound like alot of km's but it takes 3.5 hours to get there, lots of hills and curves and bad drivers! It was alot of driving alone in one day.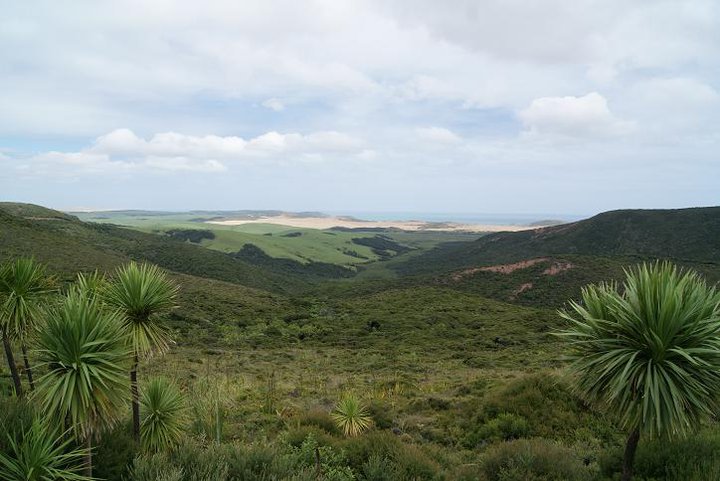 near Cape Reinga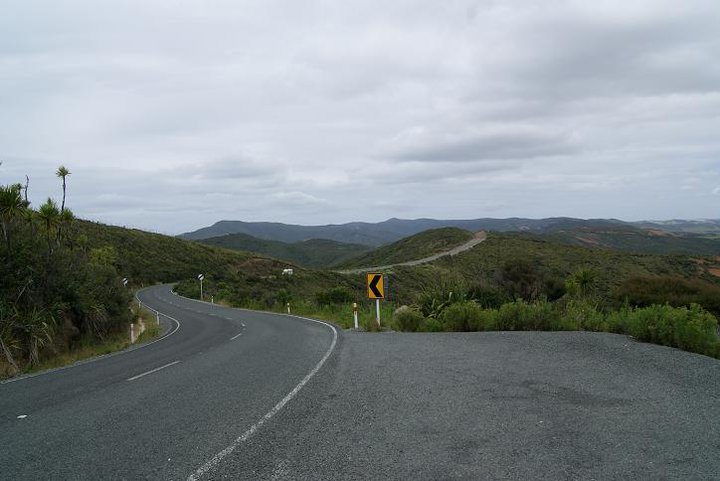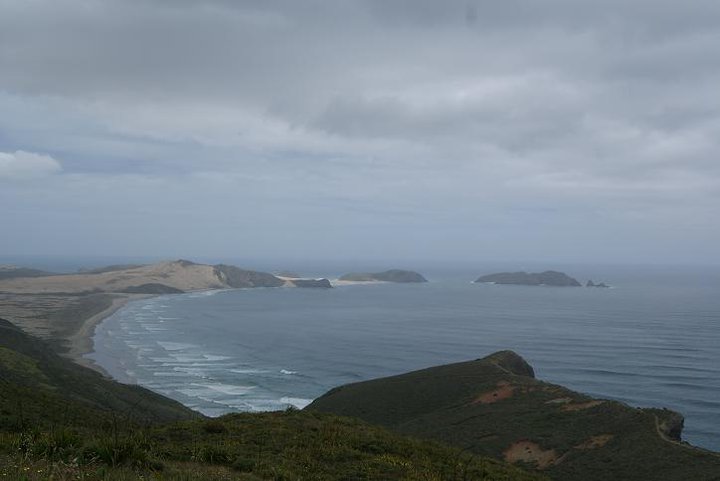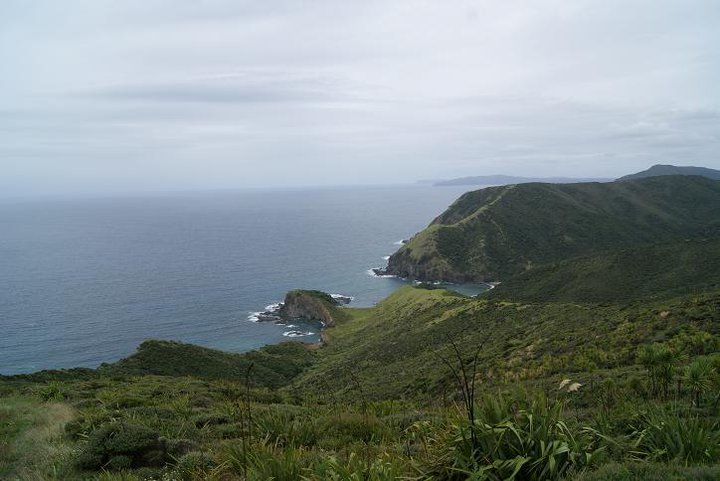 tourist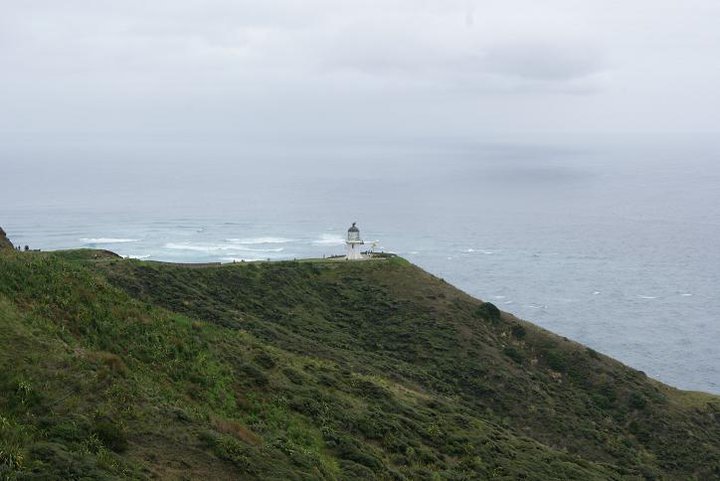 Cape Reinga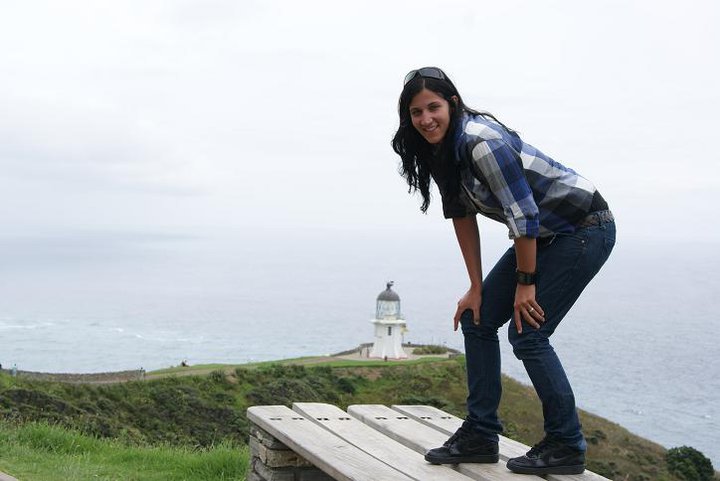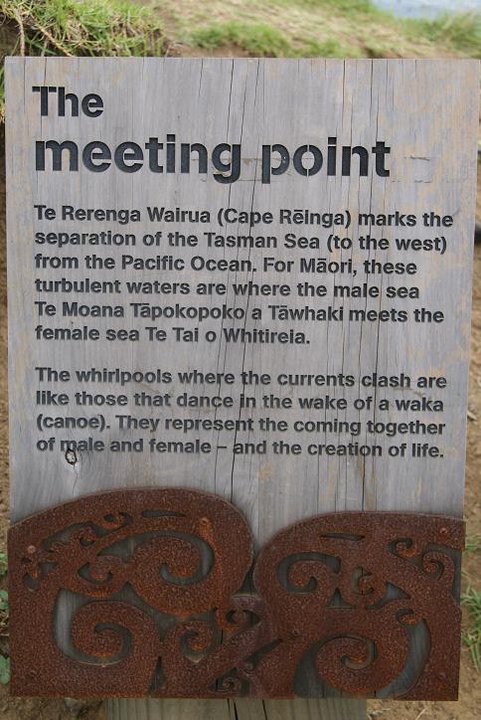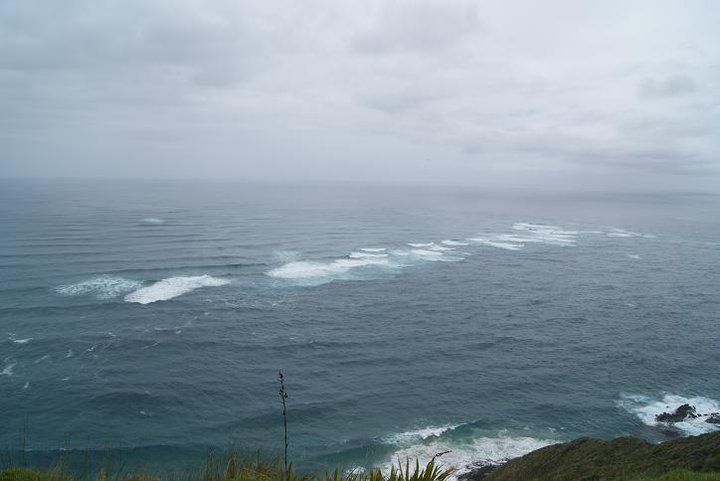 where the Tasman Sea and the Pacific Ocean clash
L.A. I am coming soon...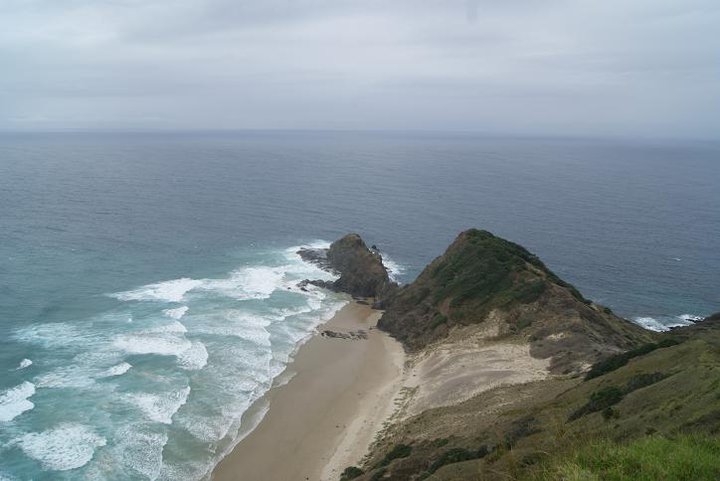 Cape Reinga is where the Tasman Sea and the Pacific Ocean meet. It was definitely worth driving there because the nature is stunning and you get to see so many different landscapes.
While I was driving I start noticing a rash on my arm...and then on my legs. A few hours later when I returned to the hostel it my whole body was covered. My hands and feet started to feel numb, I had a tingling and a burning sensation. I've never experienced anything like it and I gotta say after my visit to the hospital this really started to scare me.
Rotorua
After only two days my rash and I left Paihia and drove back to Auckland where I had lunch with Kevin (the South African whom I met on Cook Islands) and a friend of his. He took me to Mission Bay, which is a nice area of Auckland that I hadn't seen before.
At 3 p.m. I decided it was time to keep going because I had still a long drive ahead of me. So I kept on driving south on number one highway. And just before Hamilton I picked up a hitchhiker, I usually wouldn't do that, but he looked nice and he was a backpacker who kinda ran out of money so I drove him to Rotorua and since I was going there anyways, no problem at all. His name is Arge and he is from Turkey and travelling around the world for one year. So I get his whole money situation, long time to be travelling around.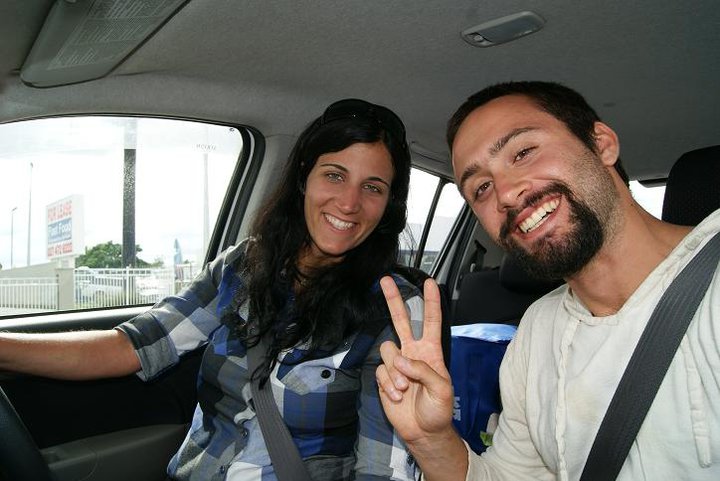 Arge the hitchhiker I picked up on the way to Rotorua (turned out he was a total loser)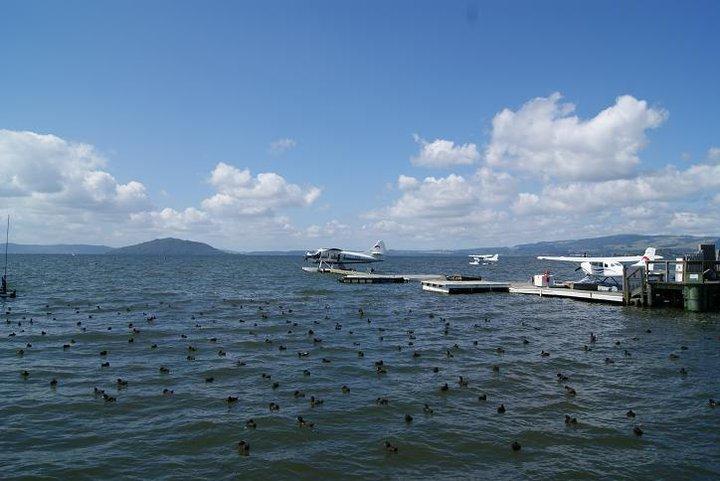 Rotorua
When we arrived in Rotorua the smell of rotten eggs hit us, it's actually the sulphur from the Geyser's and all of that. It smells stronger some days.
I called the couchsurfing host and dropped off Arge in town. Jacko my host is Maori and he is raising is 9 year old daughter by himself. It was nice of him to take me in. I showed him my rash and he said I will take you to a thermal pool where just Maoris can go, but if you are accompanied by me, it is allright. And that might help u.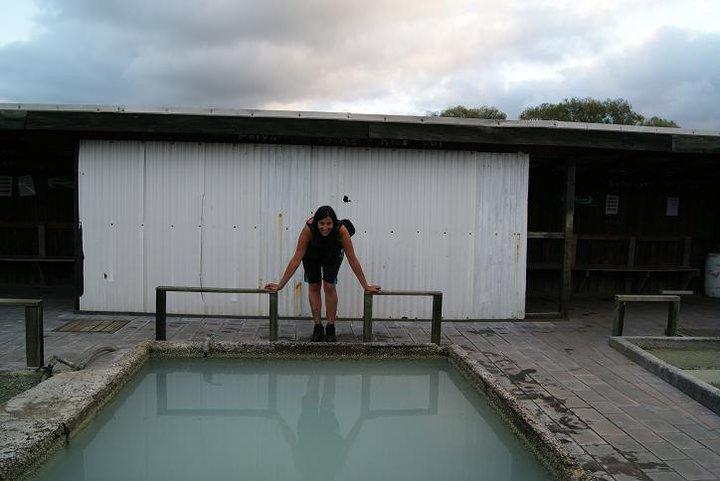 Maori thermal pool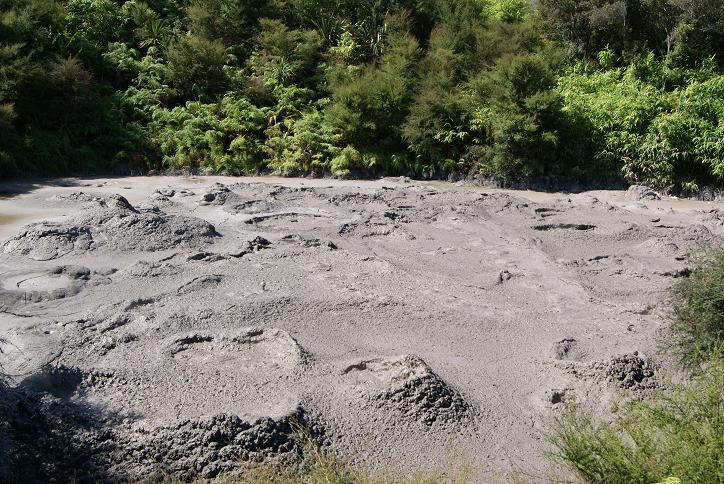 bubbling mud pools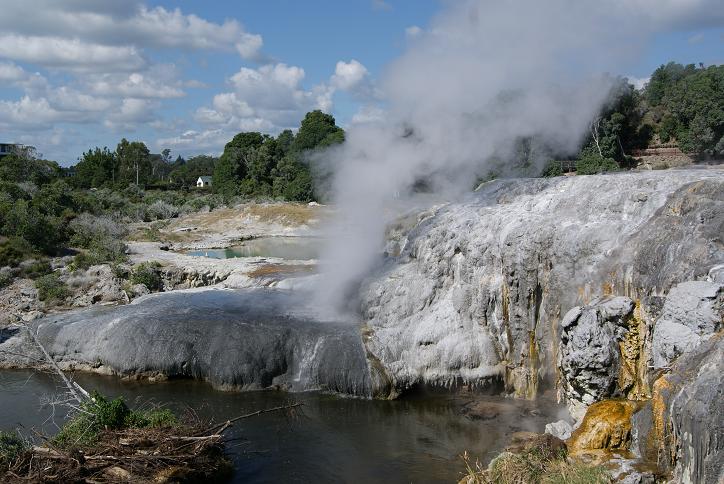 Geyser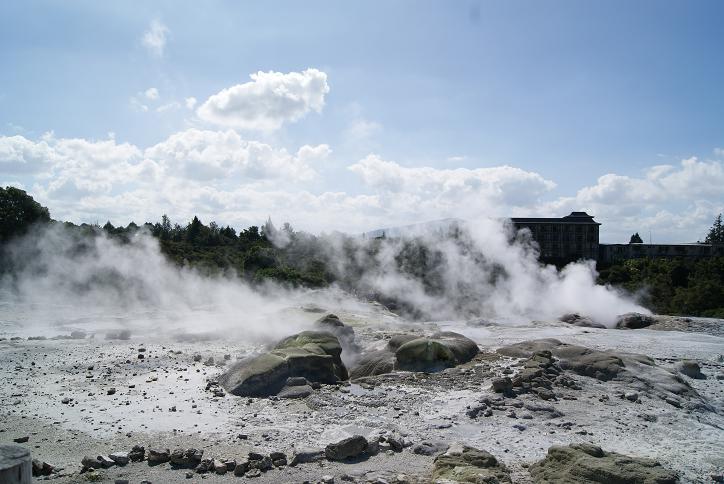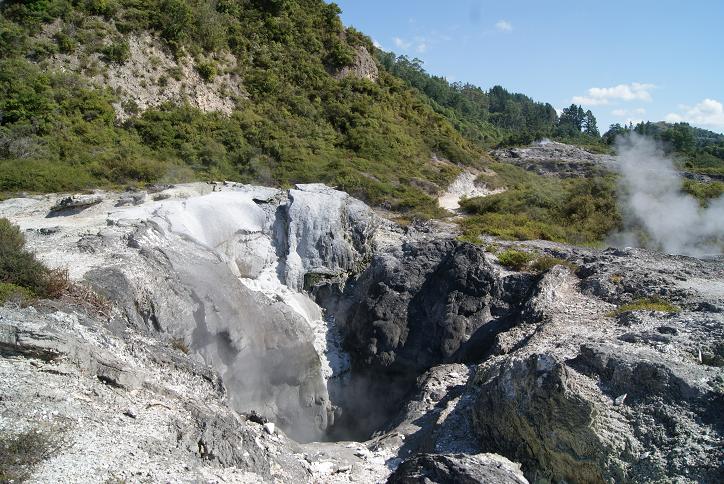 Te Puia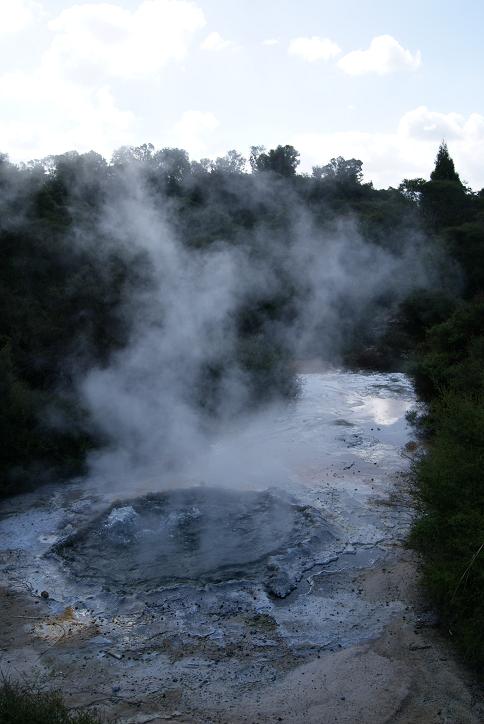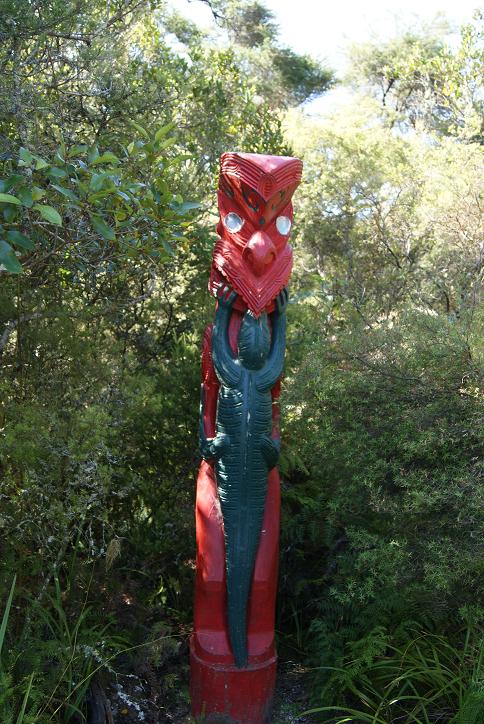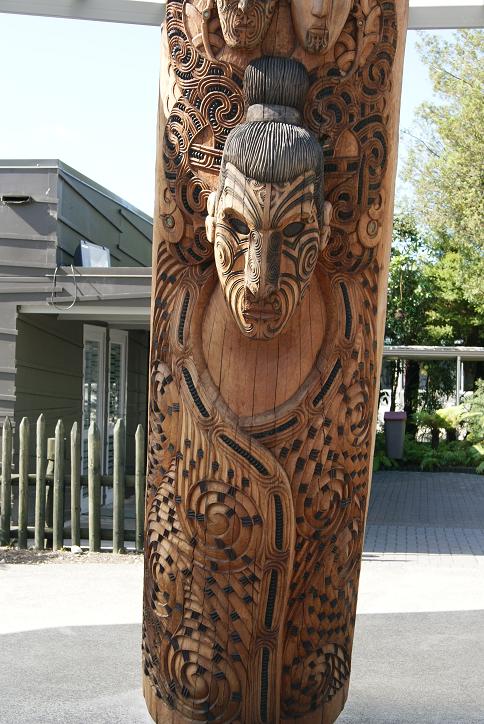 The next day my skin and my hands and feet were worse, so I had to go to the doctors office again. She said it's a severe allergic reaction to some medicine I've been taking. So she gave me medicine for medicine! How great is that. Anyways, after I started to taking the pills my rash actually started to disappear. I was relieved!
I walked down to the lake, went to the market and promised to cook dinner for Jacko and his kid. I made Spaghetti Bolognaise and they loved it.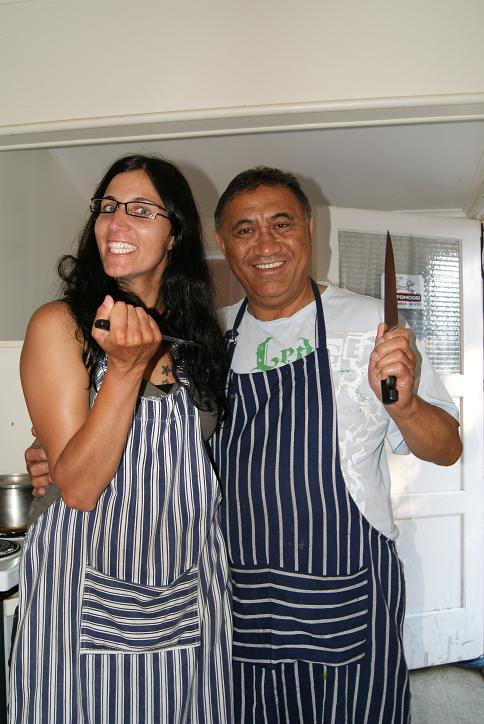 Jacko my CS host and I cooking dinner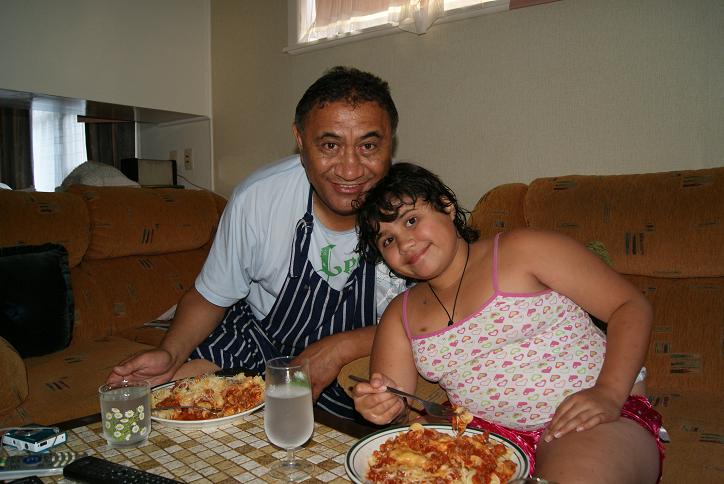 the Maori experience in Rotorua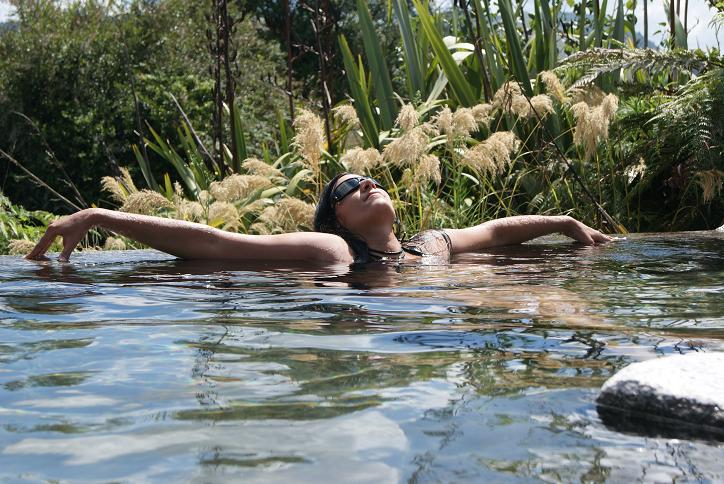 hot thermal pools, nice and relaxing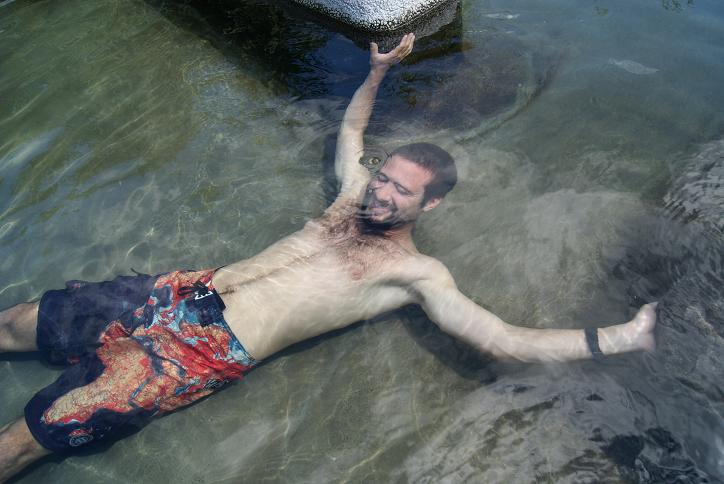 Arge
Lake Taupo
Arge decided to come with me to Lake Taupo, which is only 80 km's south of Rotorua. We stopped at some thermal pools along the way.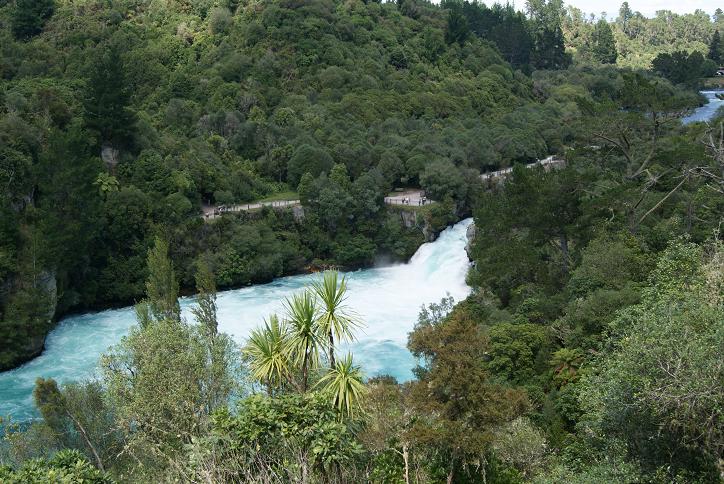 Huka Falls, Taupo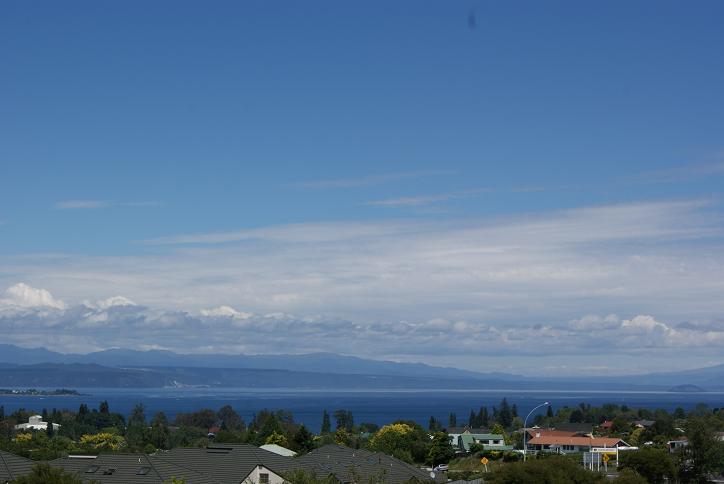 Lake Taupo
I dropped off the Turkish guy in town and met with my couchsurfing host Lesley, she lives in a beautiful big house overlooking Lake Taupo. She had another couchsurfer staying with her, but we had our own room.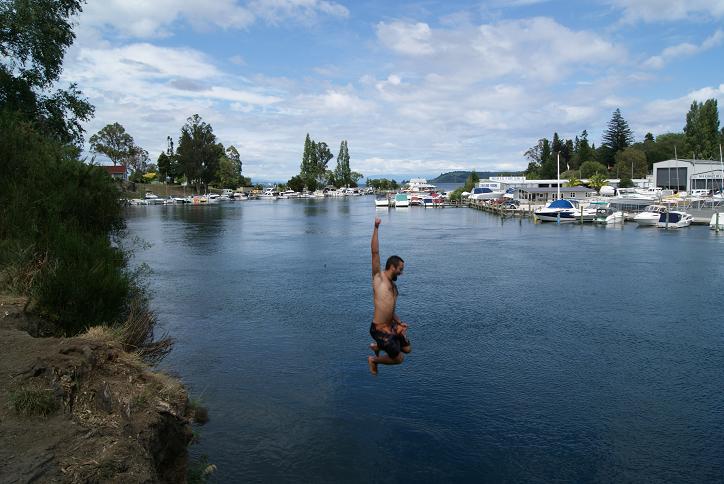 the stinky loser taking a dip which didn't help..unfortunately
Napier
There wasn't that much to do in Taupo, so I've decided to go to Napier the next day. The Turkish guy asked if he could get a ride with me too. I wasn't sure if I wanted to give him one, to be honest that guy stank! He sleeps outside in his hammock, never showers and doesn't wash his clothes. Everytime I was in the car with him I felt sick. But I thought well it's not that far and we had an arrangement that he paid half of the gas money. So he came with me to Napier.
Napier is on the coast and I gotta say a really cute town, most of the buildings are art deco so the architecture is just so cool.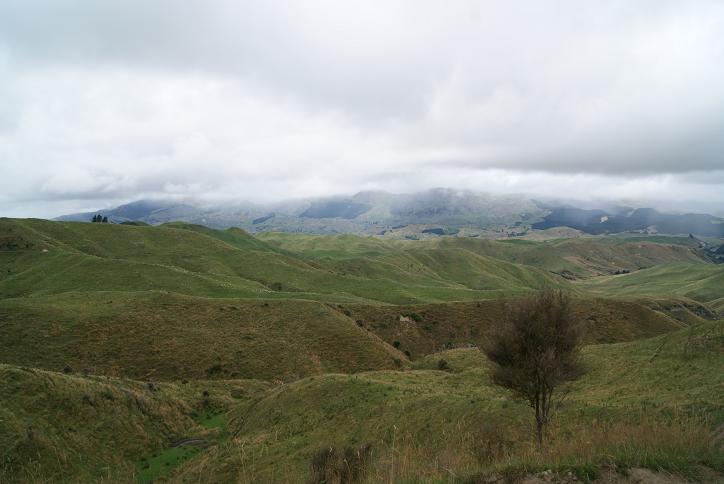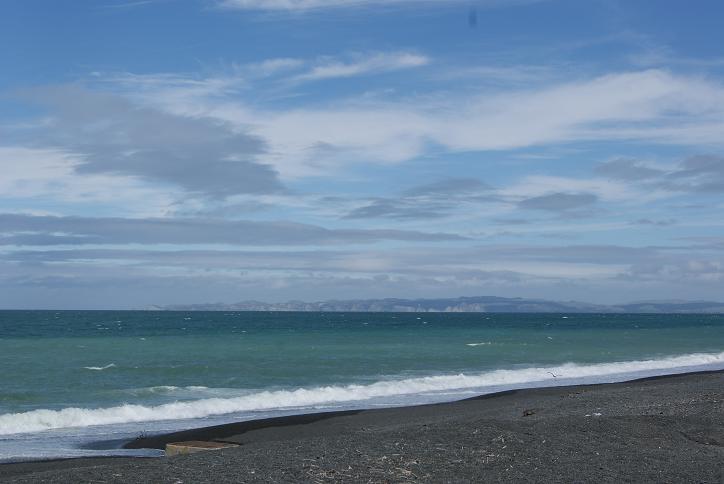 Napier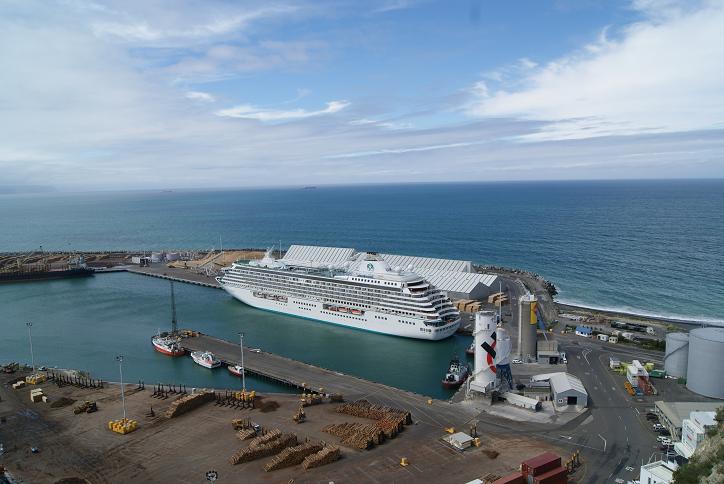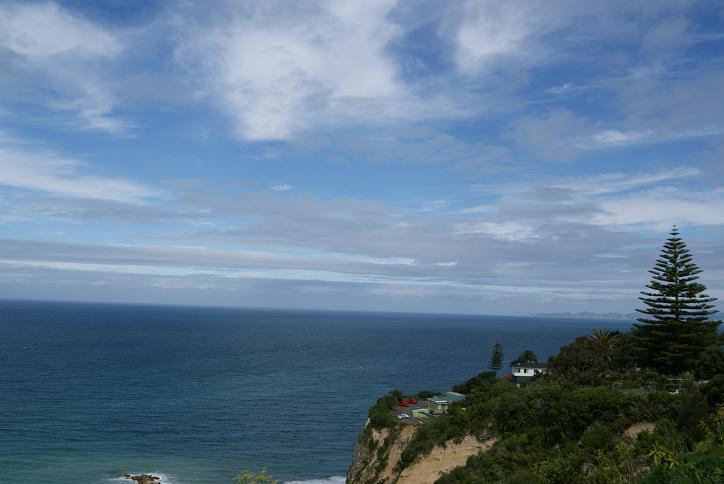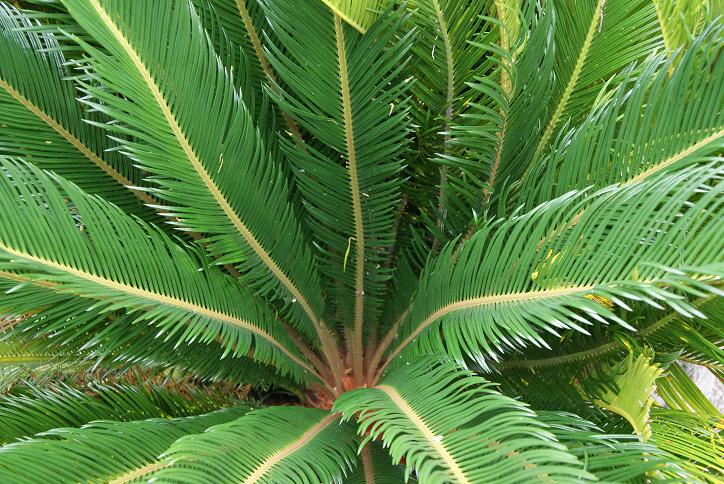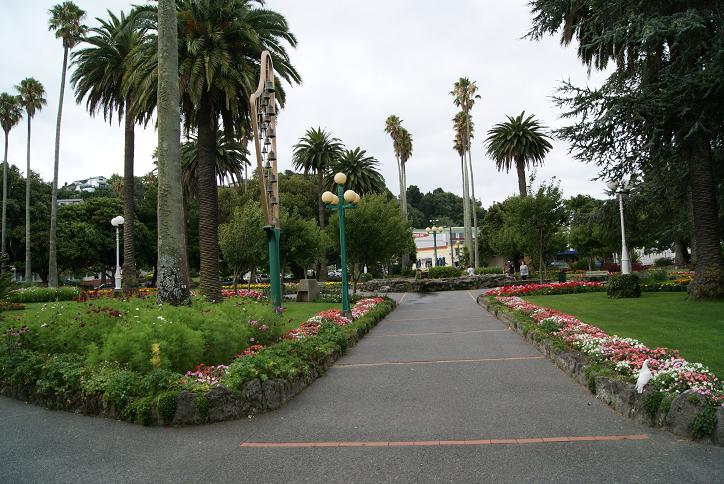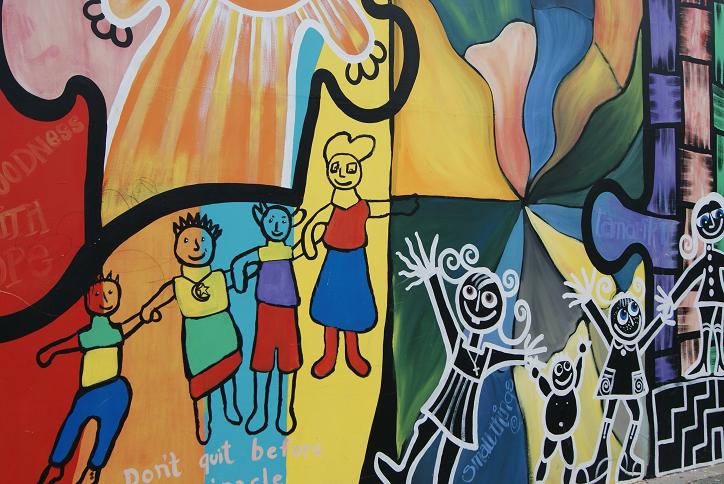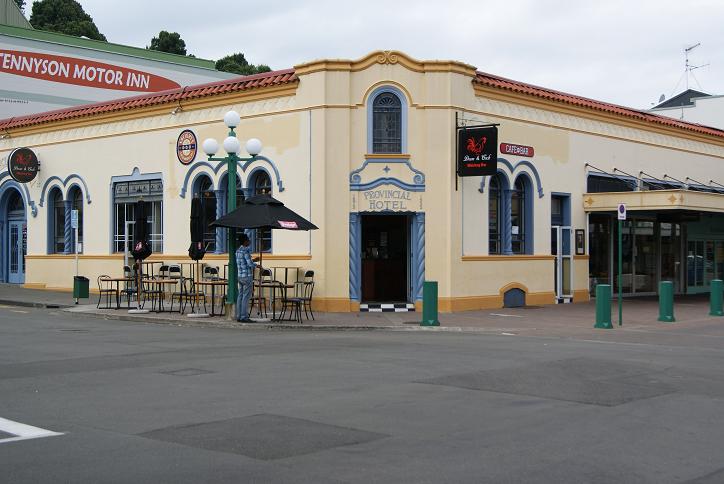 art deco town Napier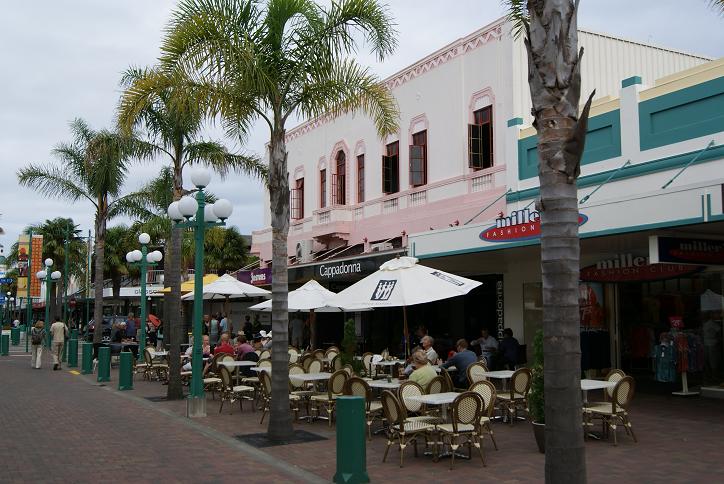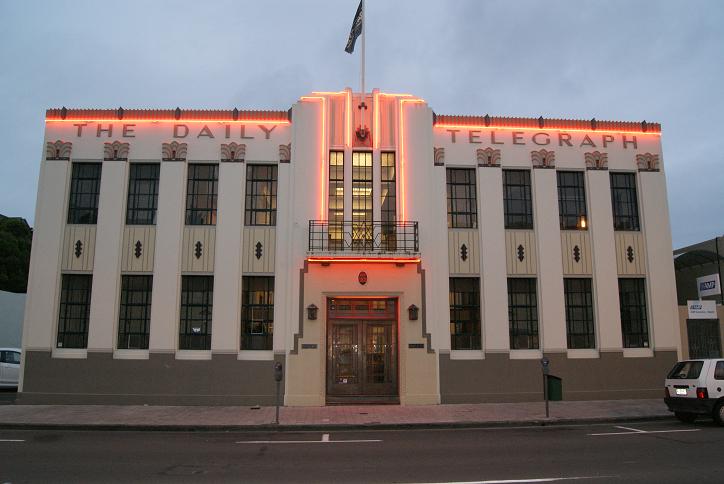 I didn't find anyone from couchsurfing so I just stayed at the YHA hostel while the Turkish dude slept somewhere in the bushes. The next day he shows up in my hostel asking if he could come to Wellington with me (which is a four hour drive) and I said to him ya if we split the gas money...oh and do you wanna shower here? most people would get the hint but no not him, he was like uh no I am fine thanks! So another stinky ride with the guy!
I already regreted saying yes when we left Napier because the smell was killing me! We stopped somewhere along the way to get gas and it cost 60 bucks, I said to him, do you have 30 bucks (half of the petrol). He said no, but he is gonna give me the money when we get to Wellington.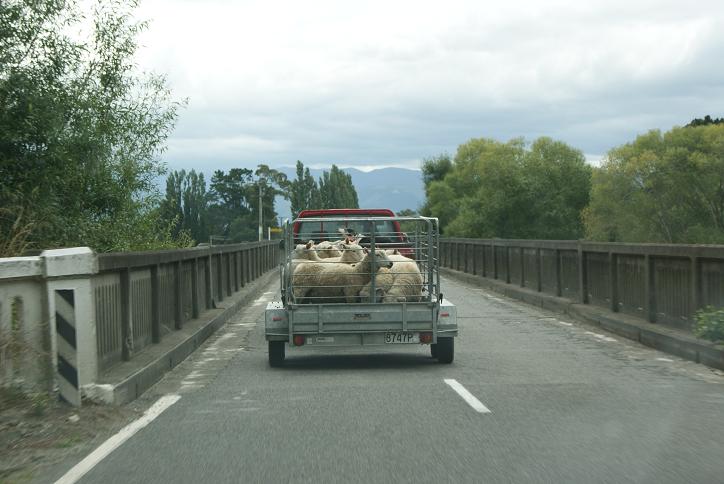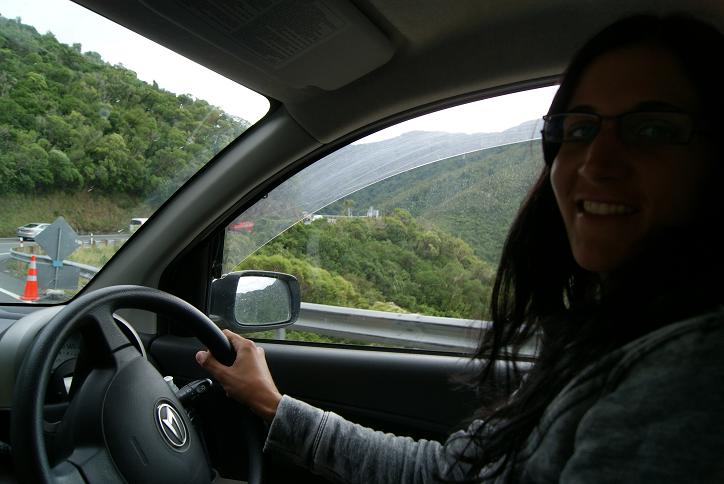 When we eventually arrived in Wellington he packed his shit and wanted to take off. I was like, hey you still owe me money for the petrol, remember? and he goes well I can't get any money today, I can get it tomorrow bla bla. So I was really pissed off cause the stinky loser bought 30 bucks worth of weed the night before but couldn't give me his share of the petrol money. I told him that and we fought for like 20 minutes and he says to me, I don't like your attitude! Excuse me??? I thought I was in the wrong movie! such a loser, all the guy does is stink and freeloading! So that tought me a lesson!
Wellington
After the disappointment with the Turkish loser I met up with my couchsurfing host Mark at his office just downtown Wellington. He had 3 other couchsurfers staying with him. All of them from Germany. So they came to his office too and made pie for dinner. After that we went to the couchsurfing meeting which is once a week at hotel Bristol. It was interesting cause I had never been to a meeting and you meet alot of people.