Cape Town
Merry Christmas from Cape Town - This is Africa Blog Part 1
We left Zurich on an A380 to Dubai, the 6 hours flying time went by like nothing. On the second flight Dubai to Cape Town we were surrounded by a bunch of crazy people! I am not gonna mention where they were from but they were swaping seats with each other like 20 times, also they were super high maintenance and probably confused economy with first class, calling the flight attendants every 15 minutes (not exaggerating). They were either hungry, cold, thirsty, weren't happy with their food, the seat wasn't up to their standard etc. pushing and pulling on our seats, even waking us up. After 9 hours I was more than happy to be landing and not ever see them again.
5 p.m. in Cape Town, still 21 degrees, just perfect! It is our second time in South Africa, speaking for myself it's in the top 5 of my favorite countries. I love everything here: the people, the scenery, food, exotic animals, it's pretty cheap but really good value. So after we rented our car we were supposed to be on our way to Gaansbai where we wanted to do the shark diving in the shark alley. Shark Alley was named this because of the large number of Great White Sharks that circle the Islands and swim through the narrow channel between them and are drawn to the Island by the 60,000 strong colony of Cape Fur Seals on Geyser Rock. The tour operator we had chosen does not attract sharks with blood nor fish, so for ethical reason's we would've been okey doing it. Unfortantely it got canceled due to the rough sea and we decided to book an apartment at Capetown's waterfront, which was amazing. After our long journey we just wanted to shower, eat and sleep.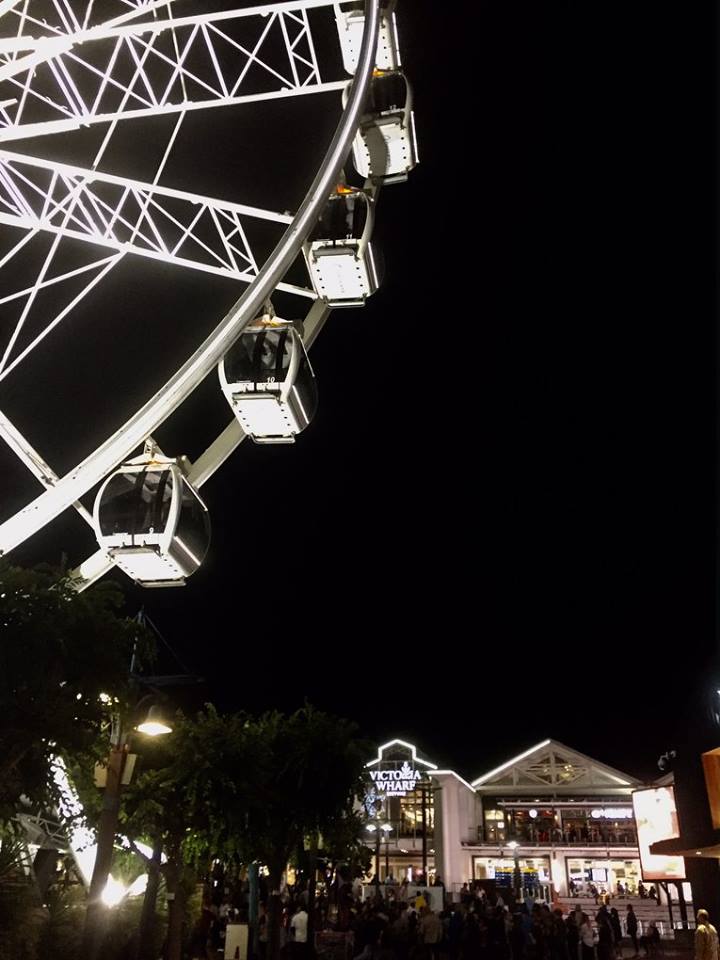 Waterfront Cape Town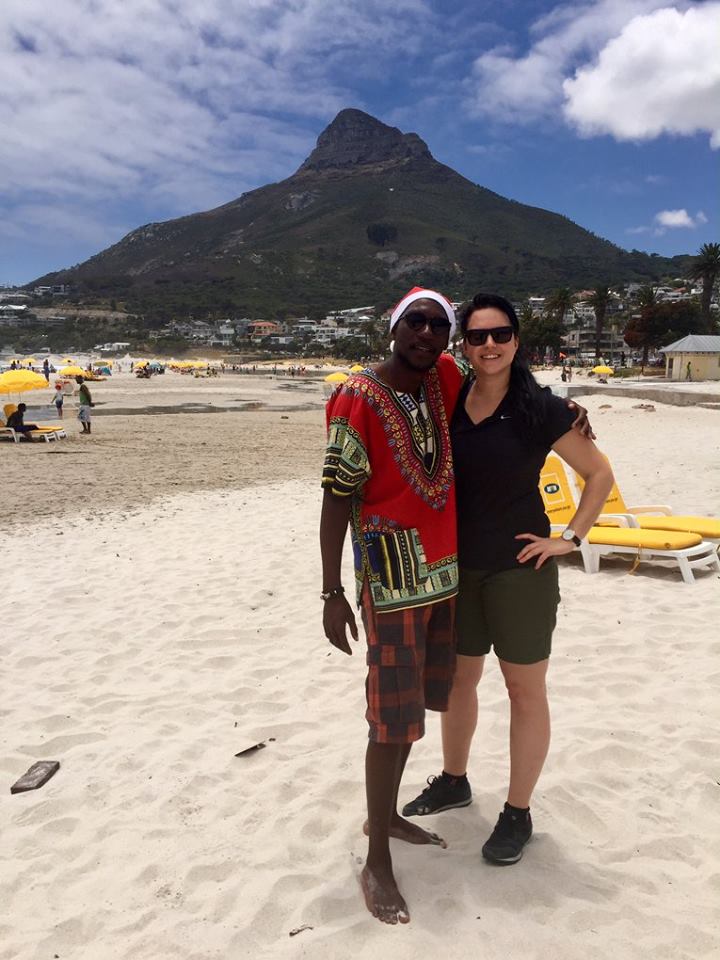 Camps Bay Beach
On our first day we hiked to Lions Head/Signal Hill which was amazing, you had the views of Robben Island where Nelson Mandela was imprisoned, Lions Head, iconic Table Mountain and the Waterfront. The amazing landscapes left us speechless at times, which doesn't happen very often with us lol.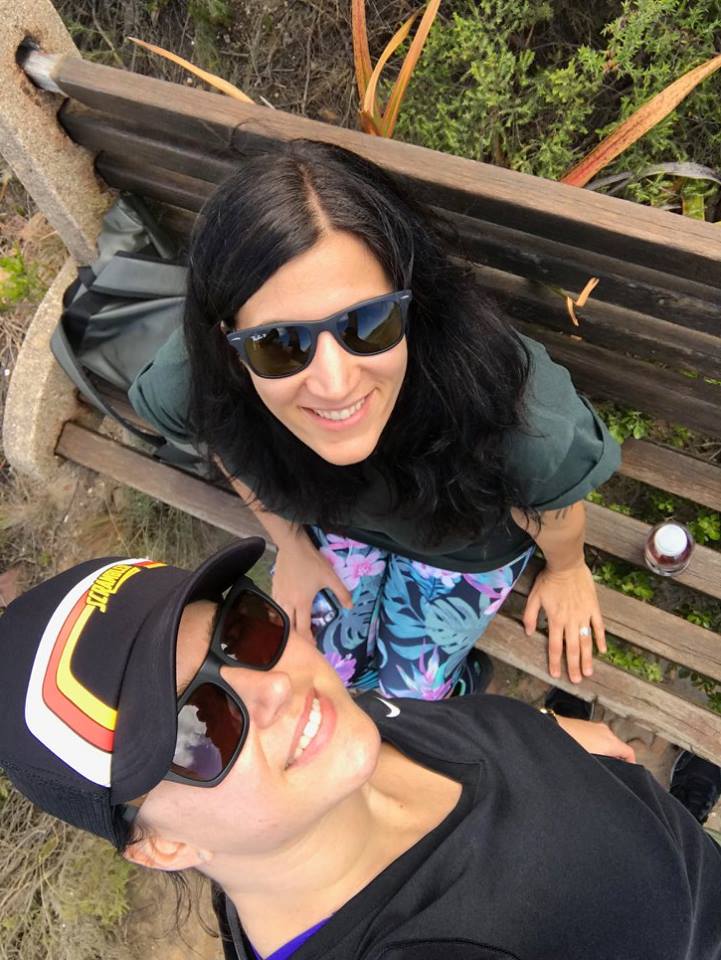 ready for a hike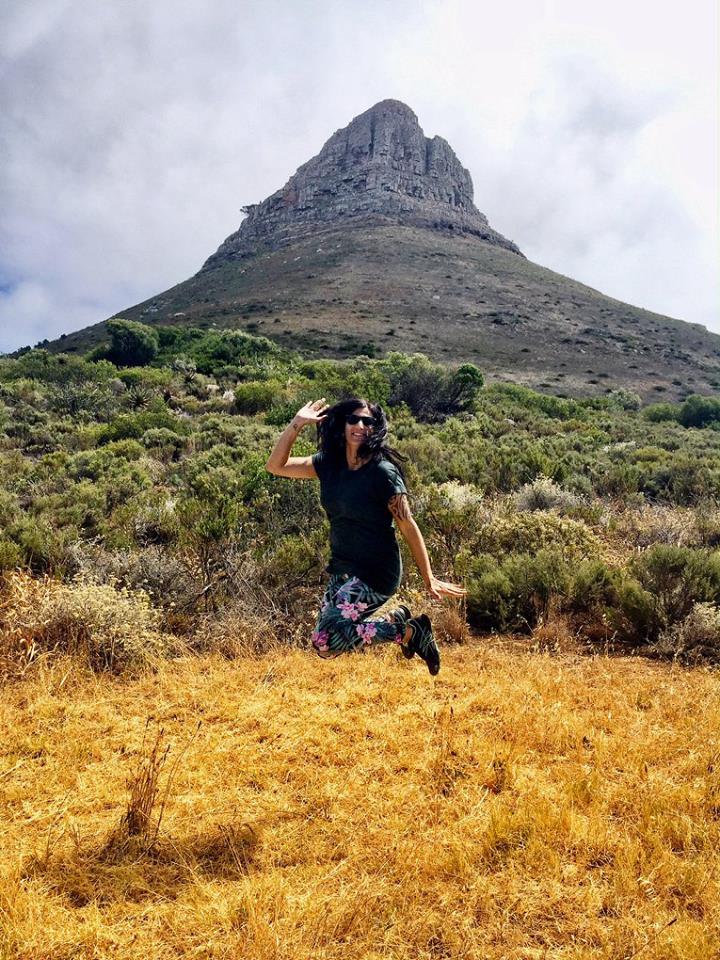 Lions Head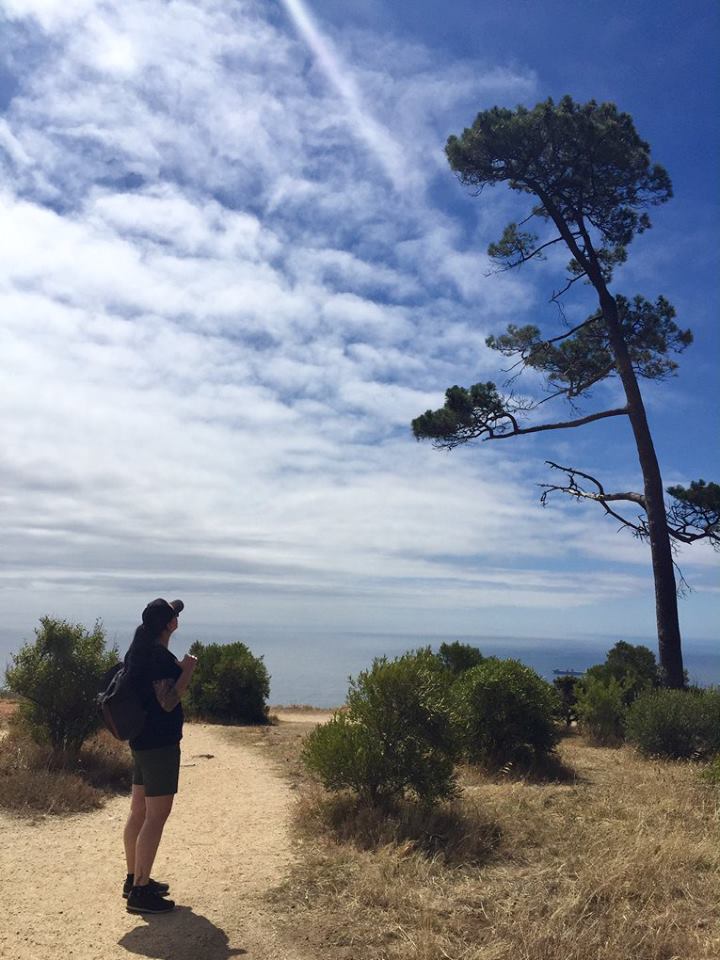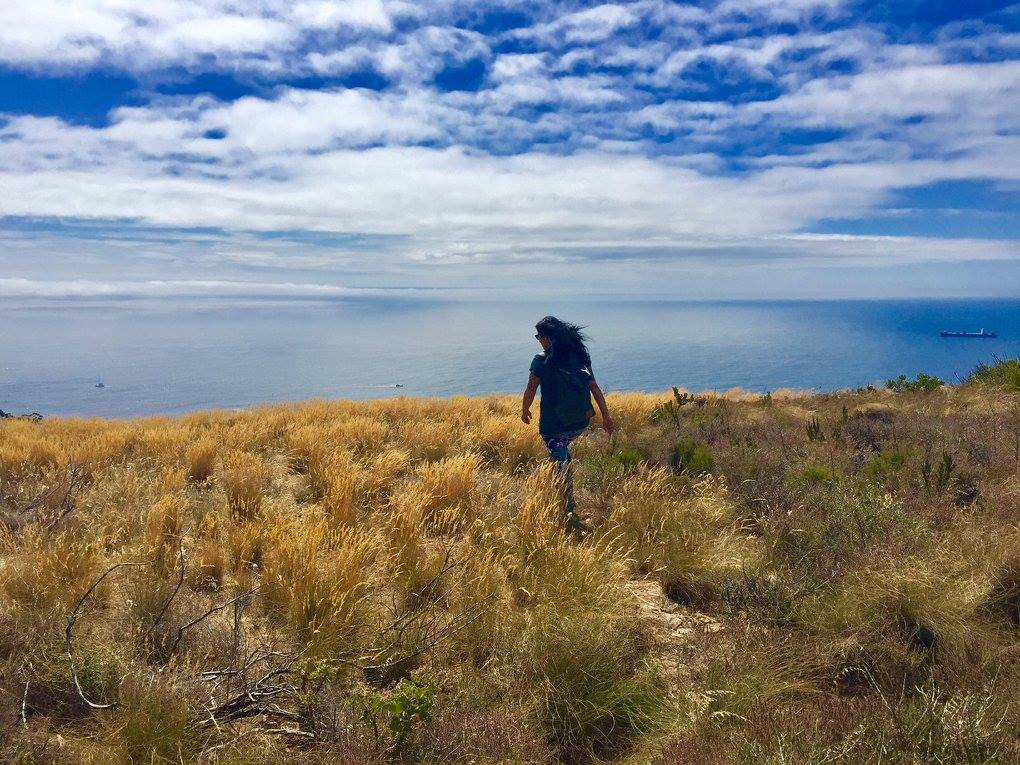 stunning landscape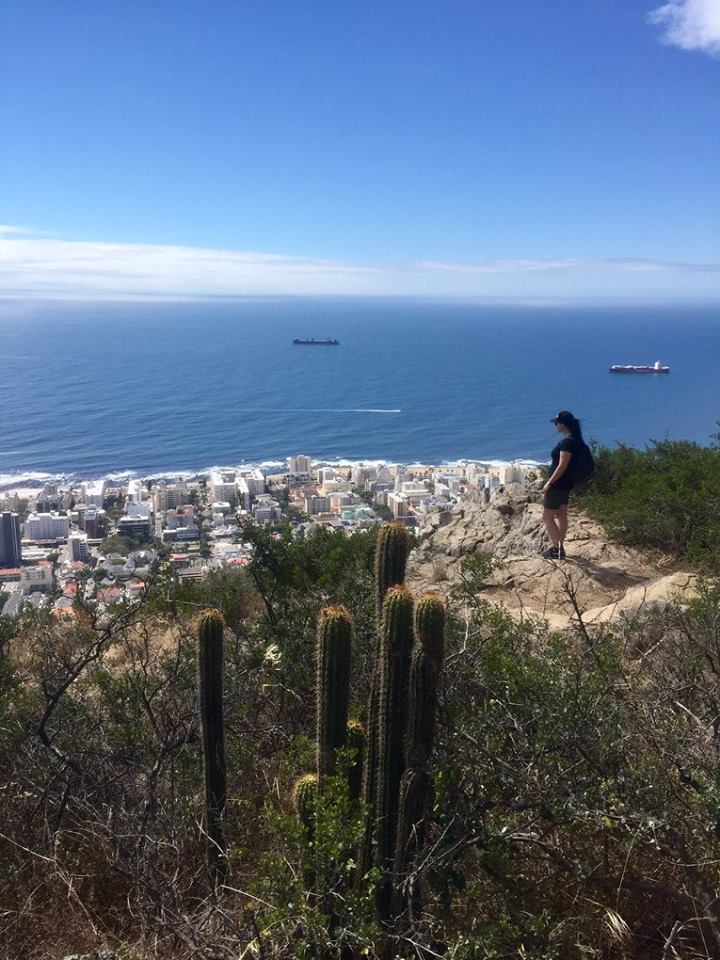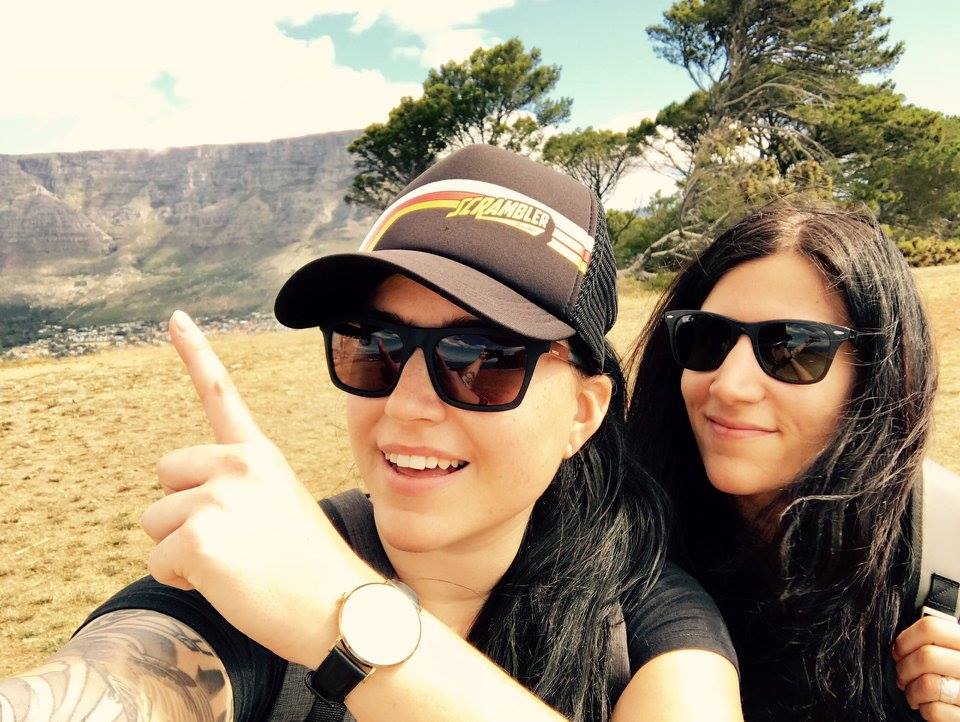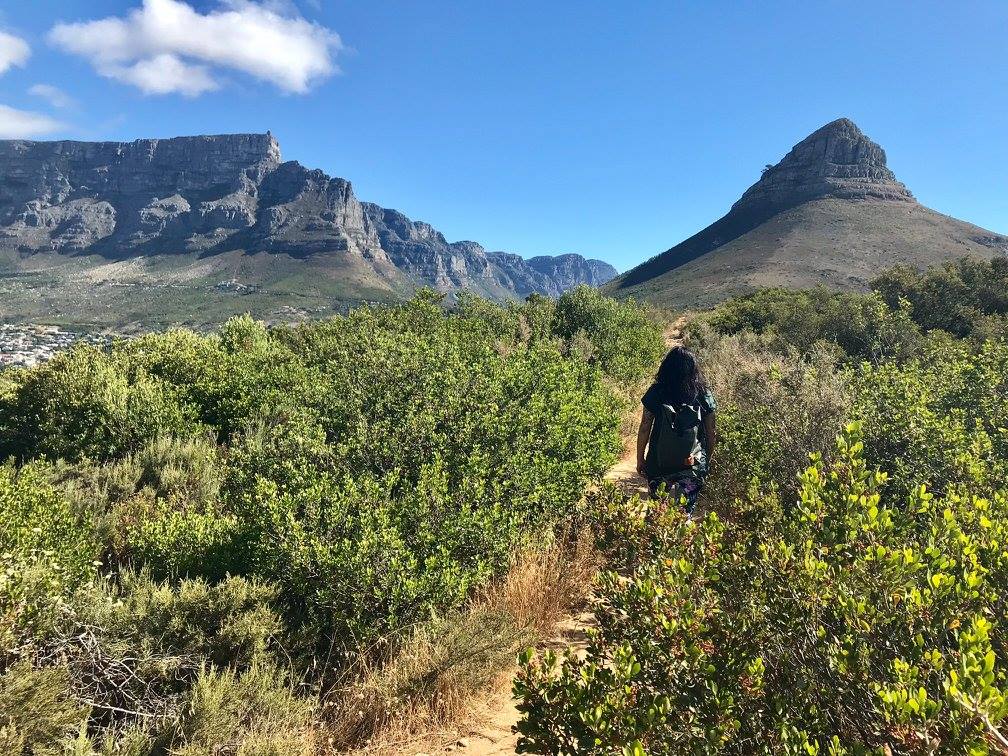 in love with this place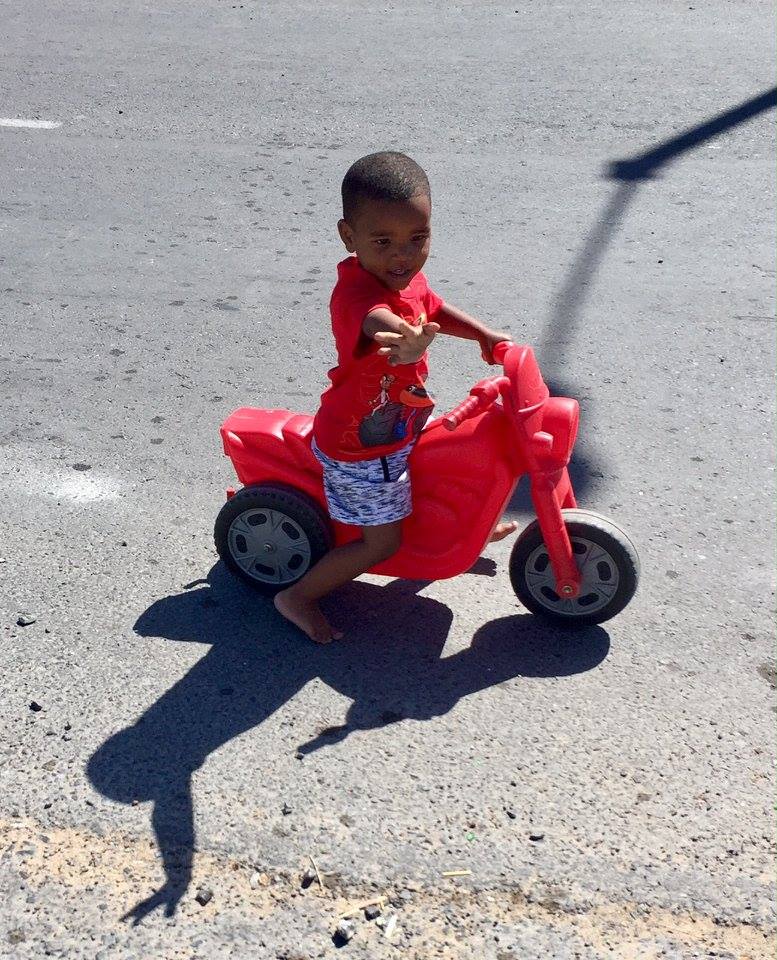 oh hello there
Christmas Eve (day) we volunteered to help out at Len's soup kitchen in Macassar. They organize a Christmas for the unprivileged kids, which is a beautiful thing. Christmas for me is giving back so for the next two days that's exactly what we are gonna do. 100 children were registered for the day and each chaperone was responsible for 4-8 kids and Debbie and I had a really sweet group of 8-year olds. The bus was supposed to pick us all up at 8.45 but was one hour late - this is Africa. On the way to the restaurant the chilldren were so happy, they looked out the windows stunned by what they saw and sang. Never in my life have I seen kids so well behaved, even while we were eating lunch they cut the hamburger and ate french fries with their cuttlery and even though there were alot of really young kids, they didn't run around the restaurant. After lunch they got to play, had some icecream and all received a gift. The smiles on their faces - priceless. It was a great day and Deb and myself had so much fun, if I lived here I'd do it every year. We decided that instead of giving each other a Christmas present, we'll make a donation to Len's soup kitchen. If you ever wanna make a donation yourself but are unsure about whom to make it to, maybe this would be a good choice. Apart from this X-Mas event they feed 100 kids every Wednesday, so they'll have a good warm meal at least once a week. It's two women doing all of it and they really struggle financially because they don't receive alot of contributions, so they usually take it out of their own pockets.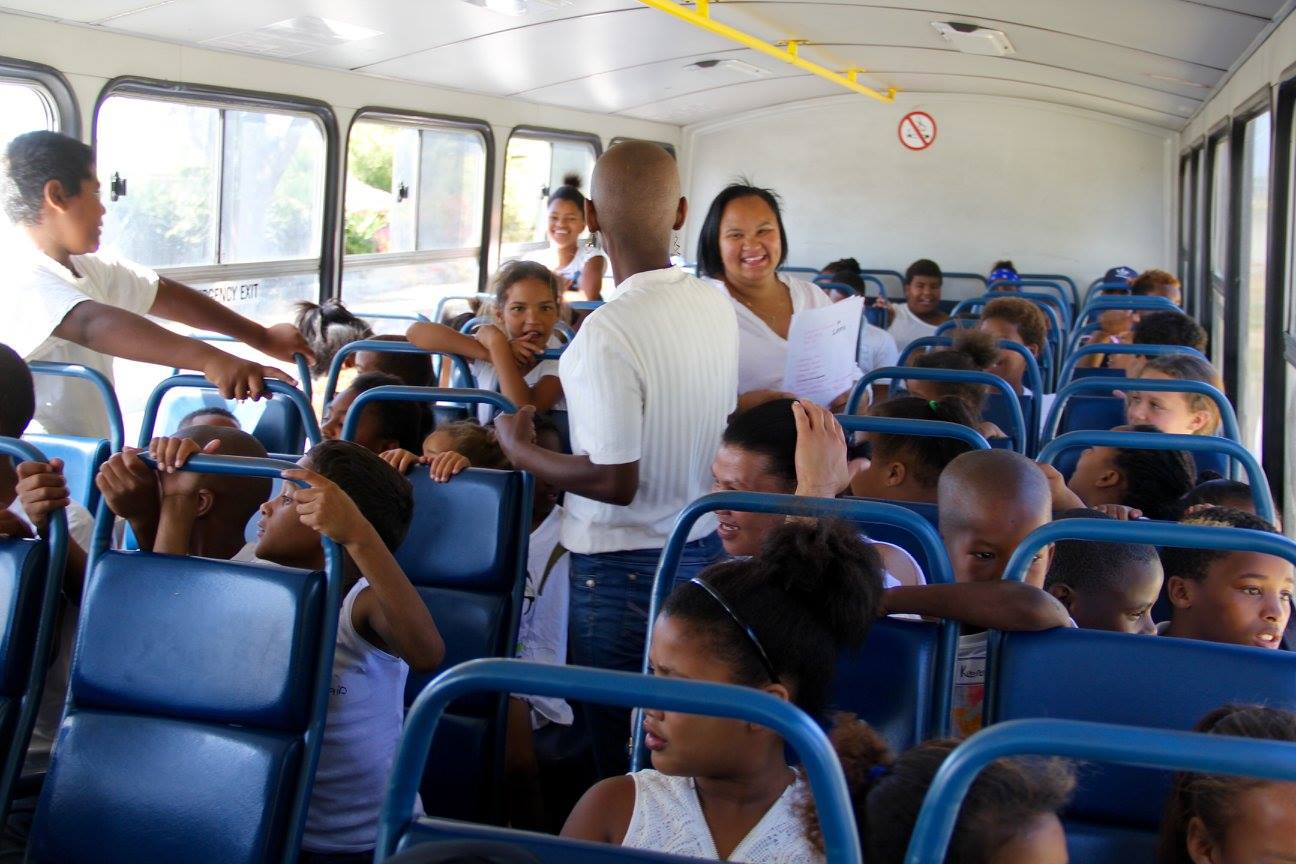 spending Christmas with 100 kids from townships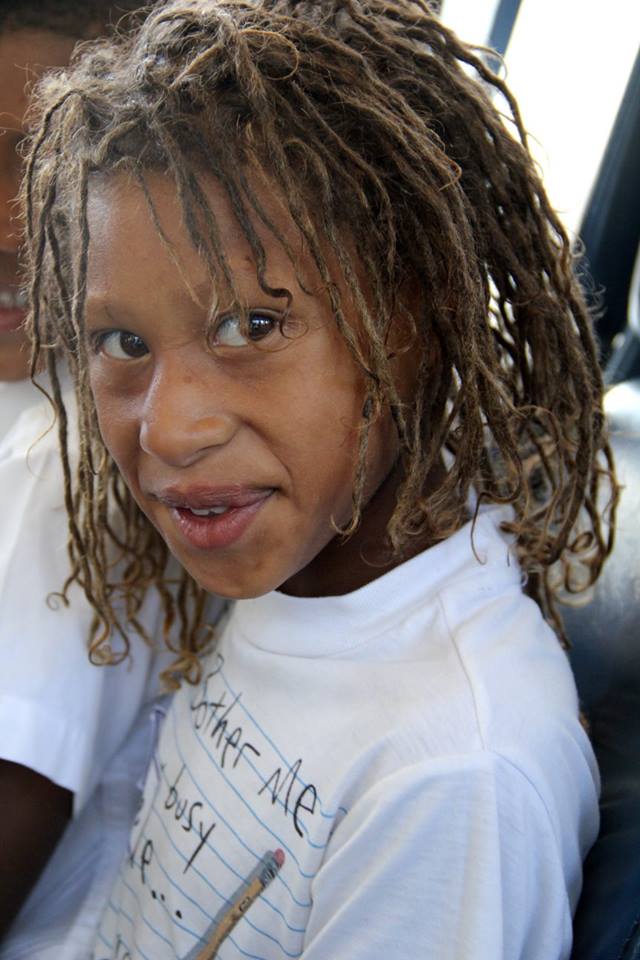 spending Christmas with 100 kids from townships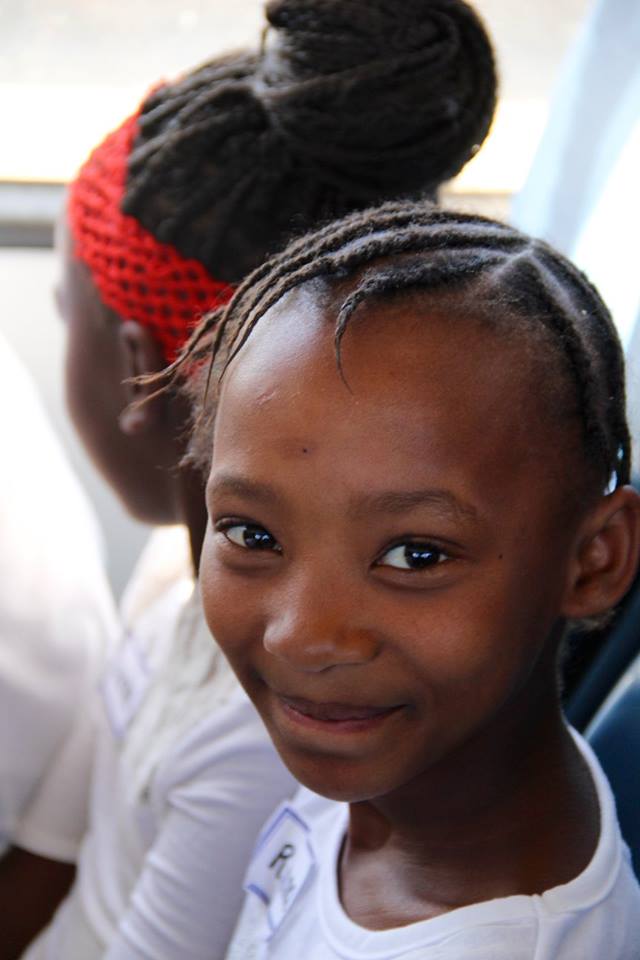 spending Christmas with 100 kids from townships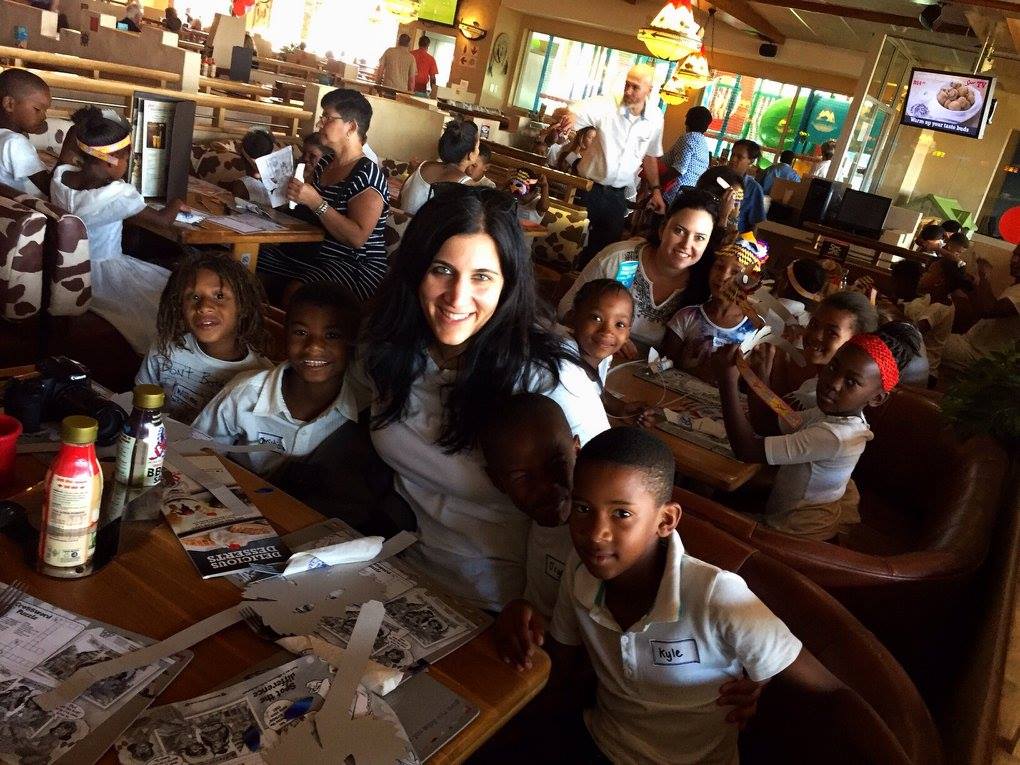 taking the kids to lunch was so much fun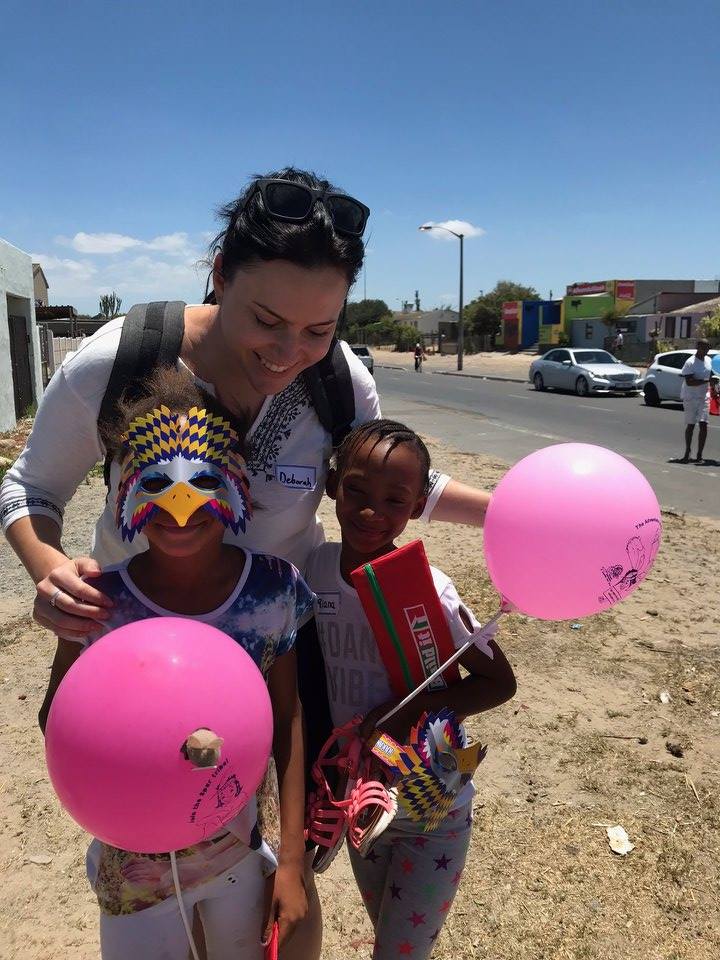 ❤️
❤️
❤️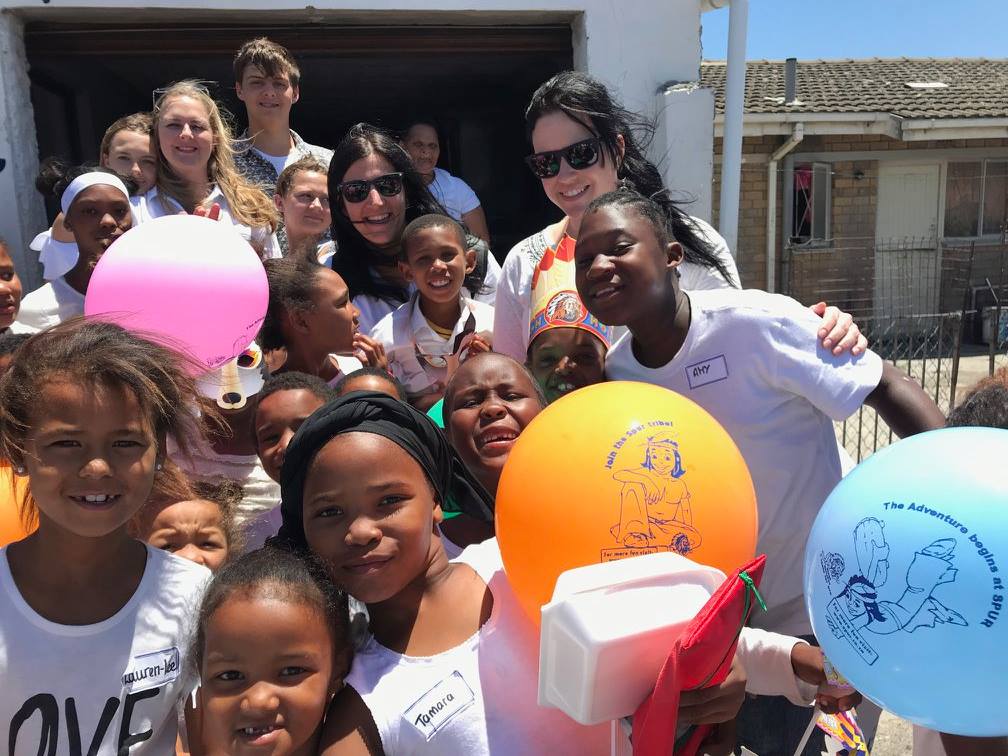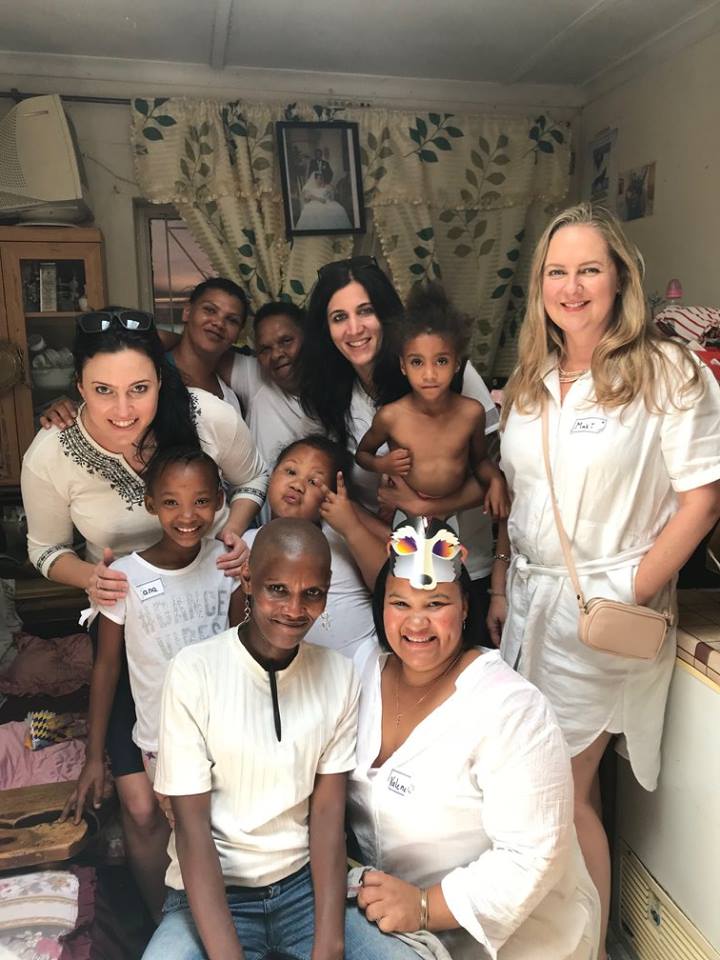 different skin tones were created for variety, under our skin we are all the same color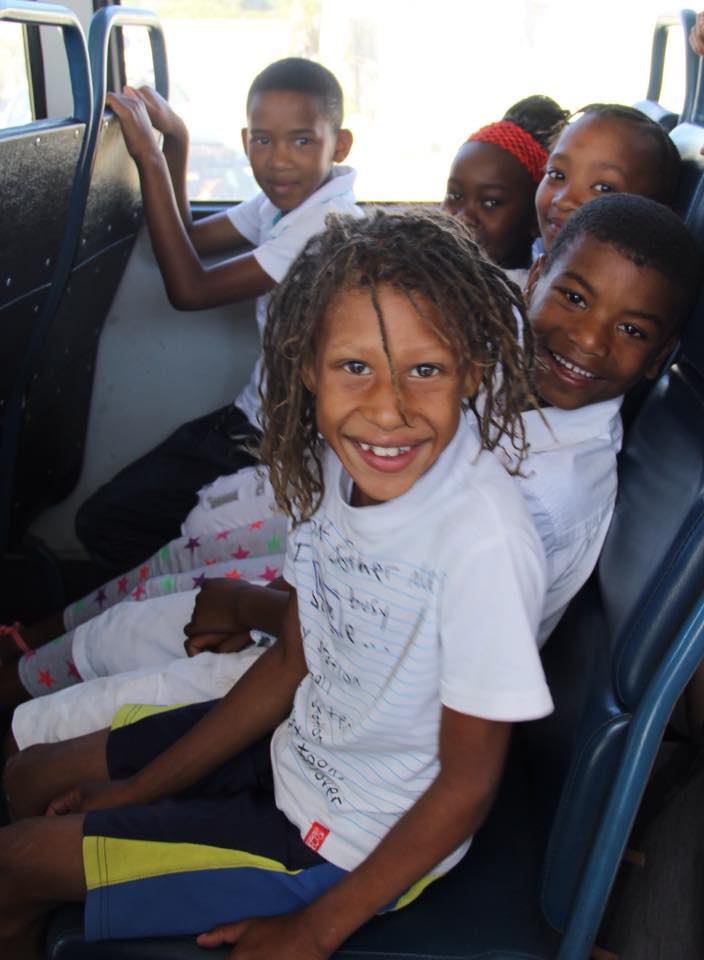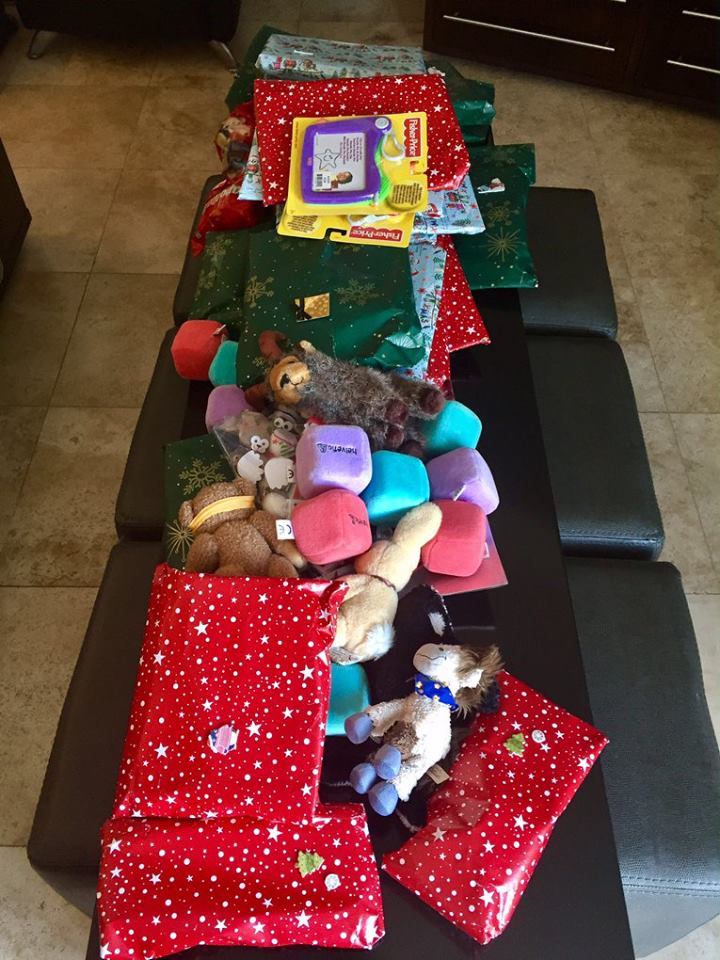 When we got back to Cape Town we went up Table Mountain, one of the new 7 wonders of the world. The view from up there
Then distributed food and drinks to a group of 20 homeless people in a park. Even though Apartheid ended more than 20 years ago the gap between the rich and poor is huge. There's township after township and on the other hand you see these big amazing villas in fancy neighborhoods, people driving around in Ferarris and mothers having to sleep on the street with their babies. Are those people frustrated, probably, does it change their attitude in any way - NO. They are the nicest, friendliest and warmest people you can imagine. It is the white rich people that seem a bit frustrated and unhappy in my opinion.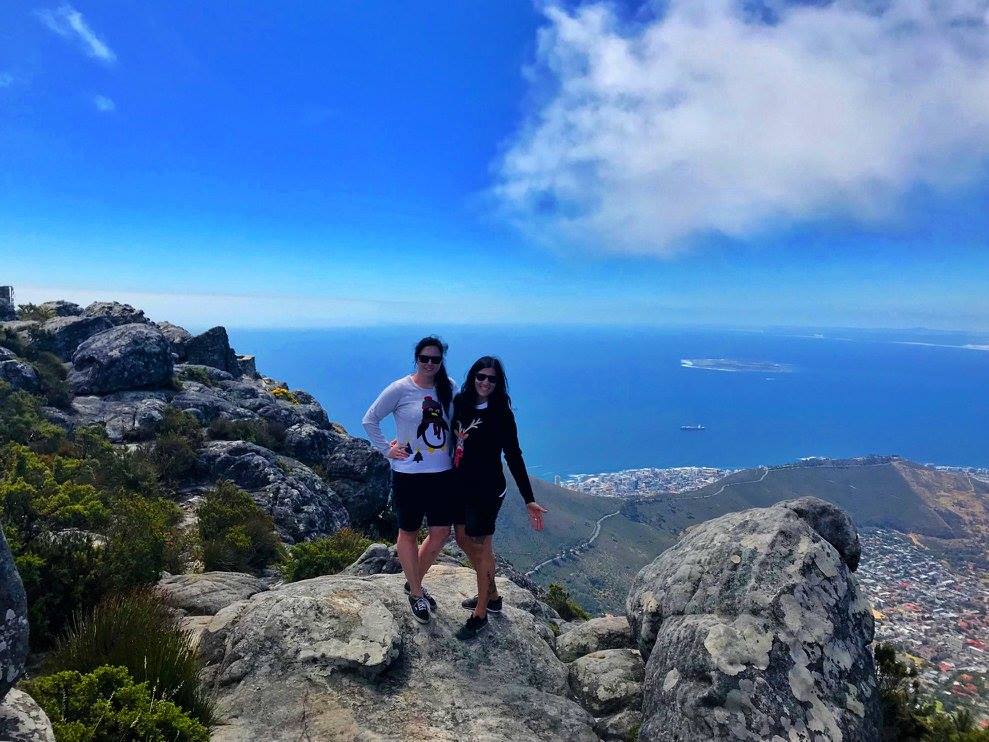 Merry Christmas from Cape Town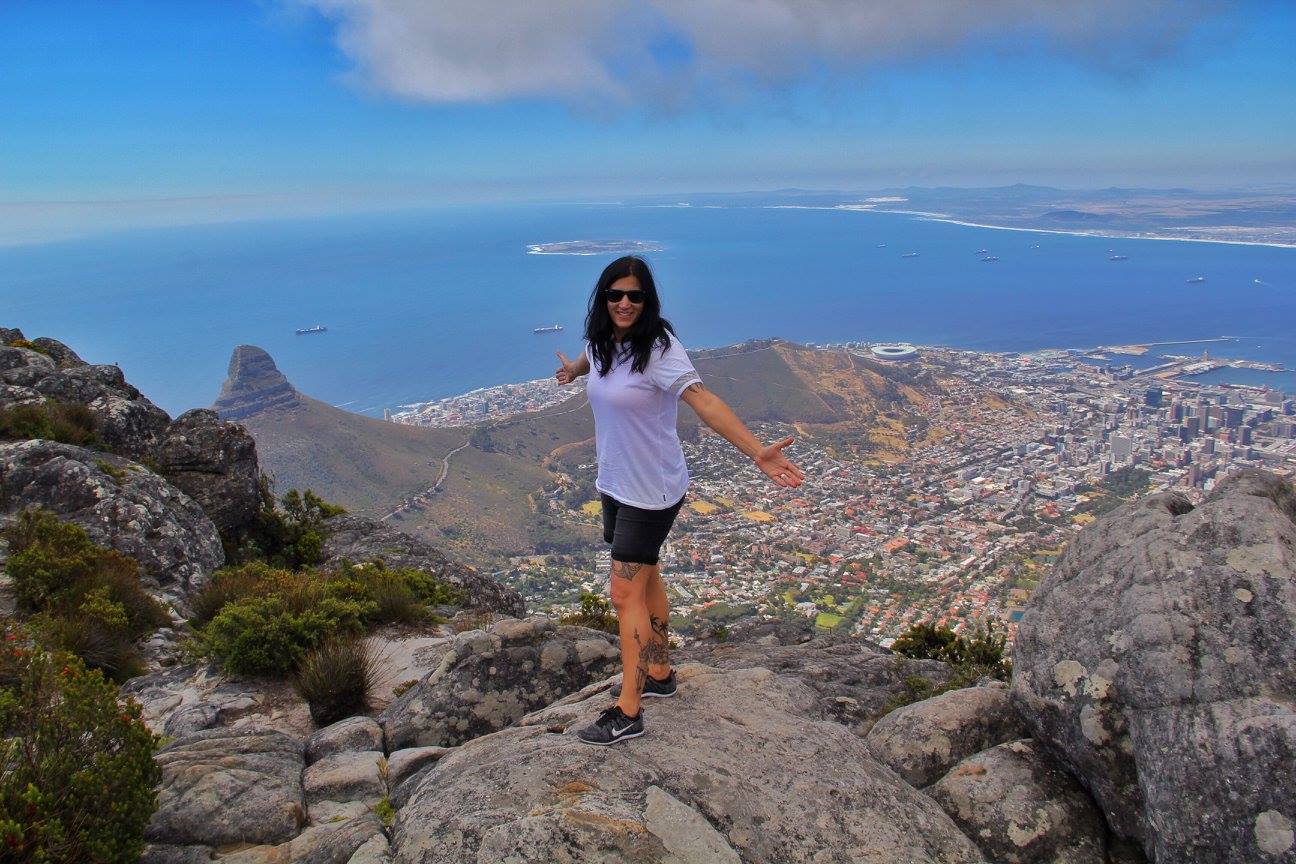 stunning view from Table Mountain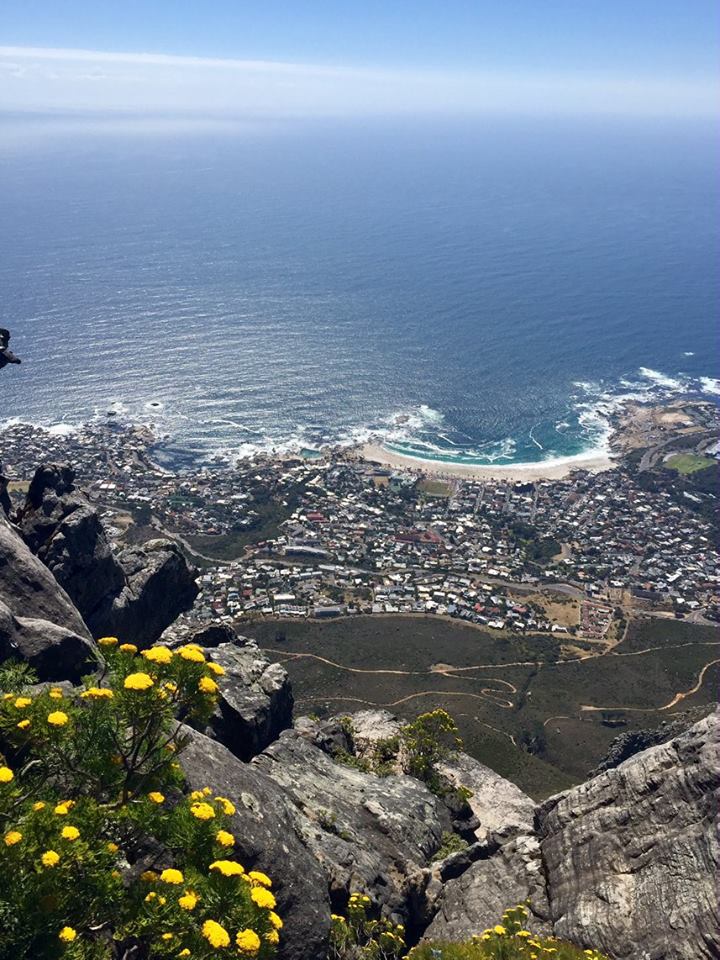 Christmas day we booked a guide and visited the oldest township of Cape Town, the location of much restistance in the apartheid. Like I said before I wanna get to know the real true South Africa and not just visit the nice tourist hotspots. The tour with Tobs was very informative and we had brought 30 wrapped presents, lots of stuffed animals and 2 kilos of chocolate to give to the children there. A big thank you to everyone who contributed, the smiles on the childrens faces was the best gift. The tour was very informative, it got us an insight how the other half is actually living. People didn't treat us as intruders, they welcomed us and wanted to show us how they are housed. They even said they view us as ambassadors.
Now let me wish you a merry Christmas, I hope you had a nice celebration with your loved ones wherever you are. It's not what's under the tree that matters, it's who gathered around it.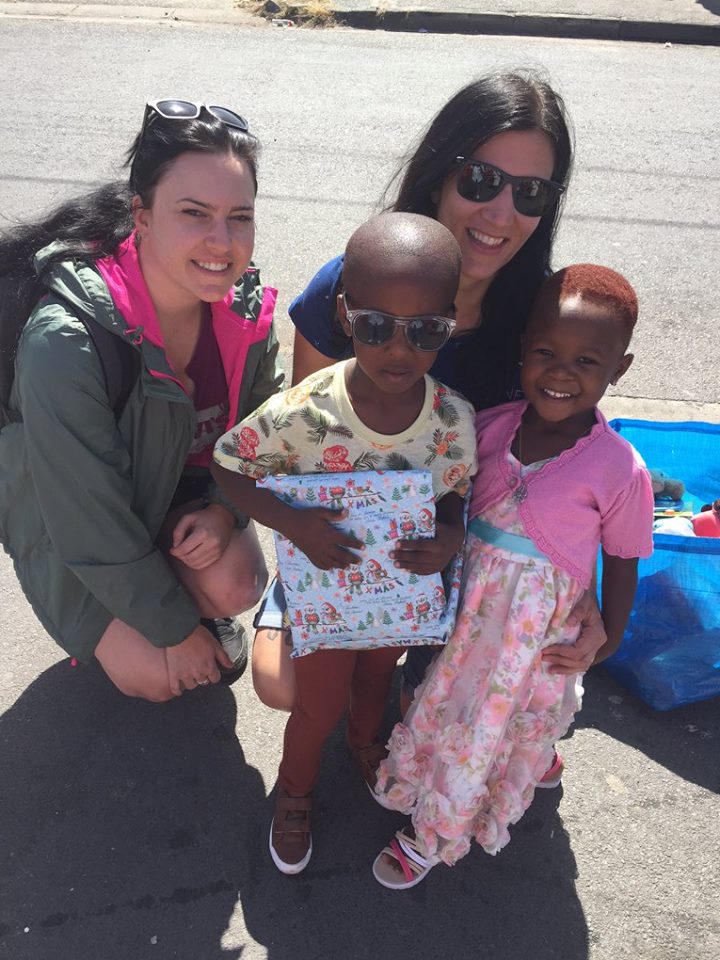 The spirit of Christmas is sharing and caring. Let us not be focused on our lives alone. Let us look around a little and see the needs of others as well. Even if you are able to help one person, then you have made a difference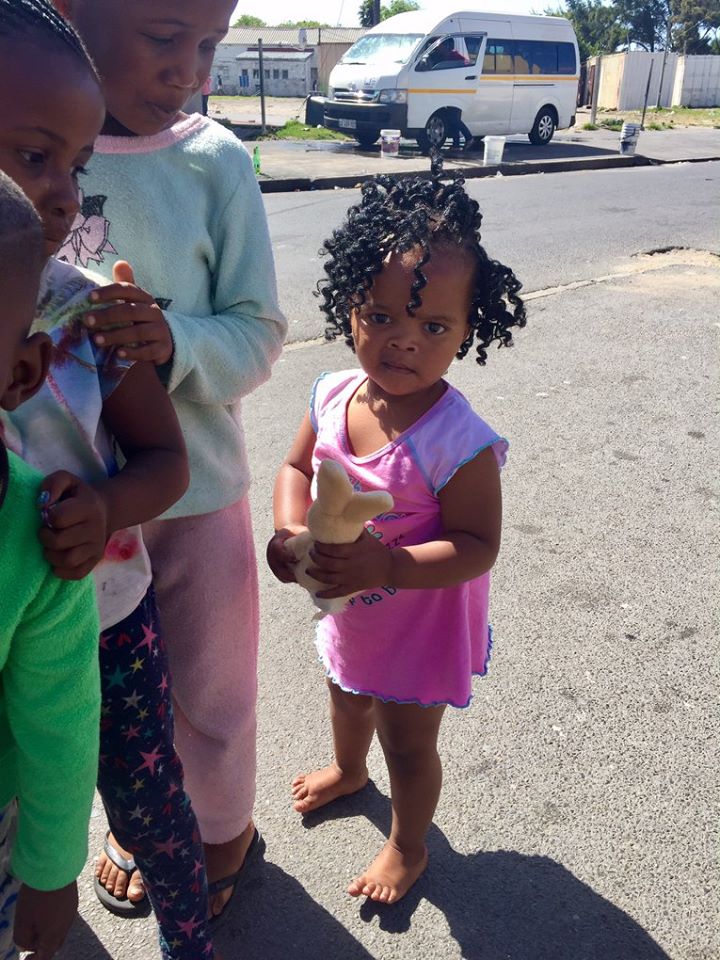 cutest little thing ever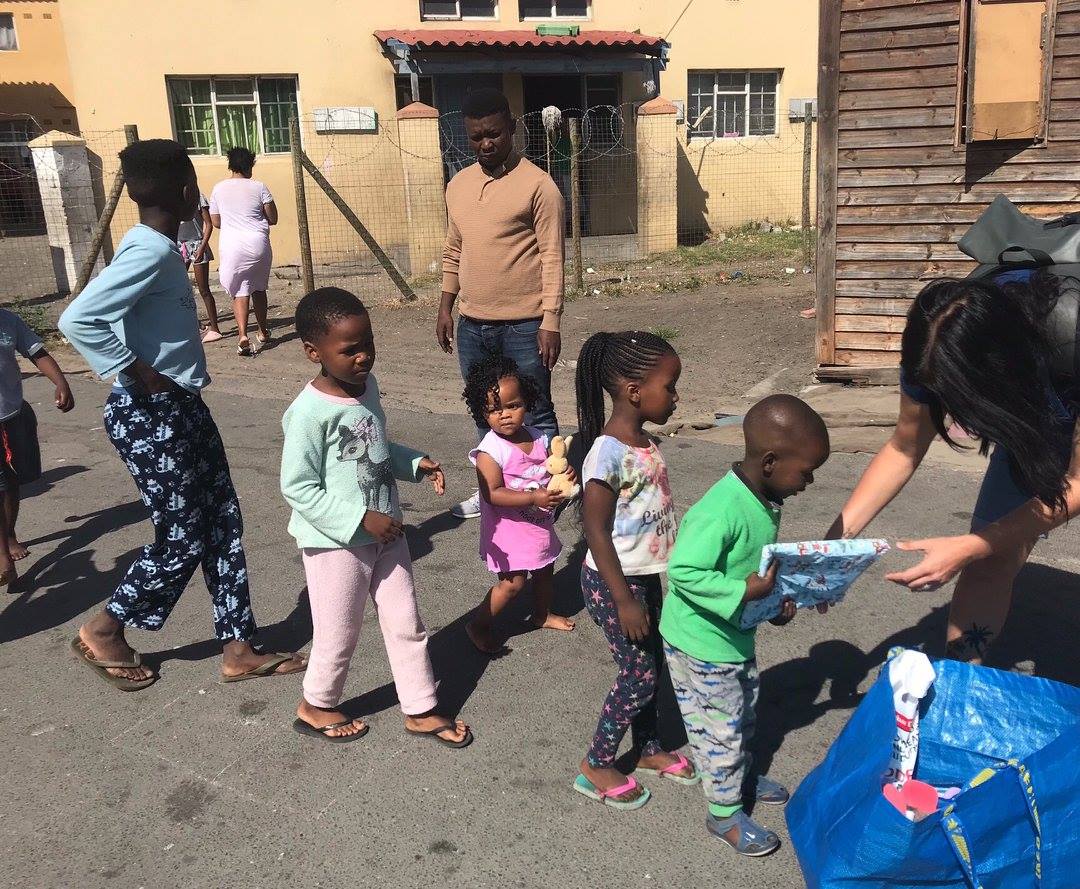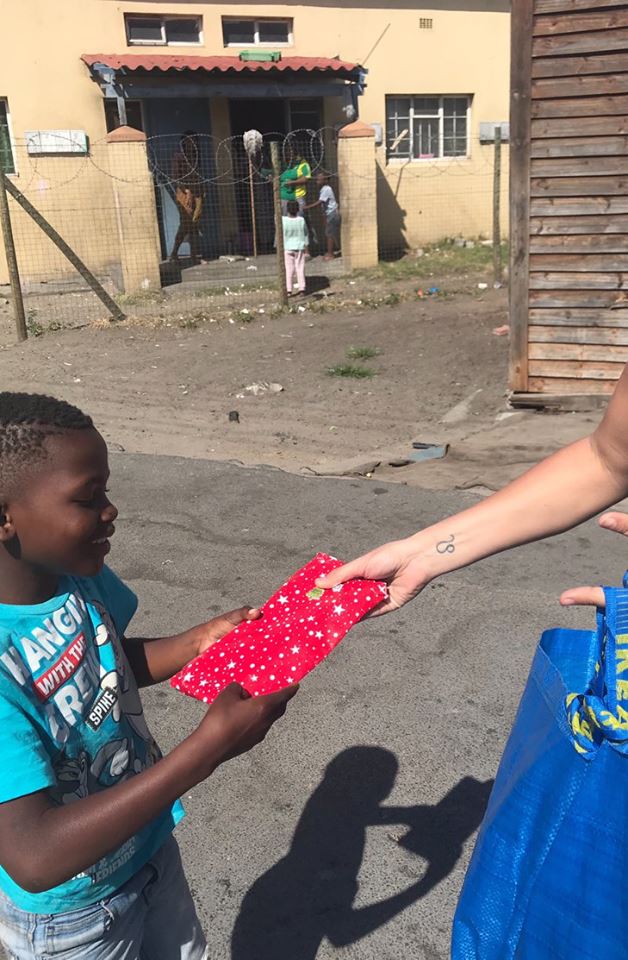 happy boy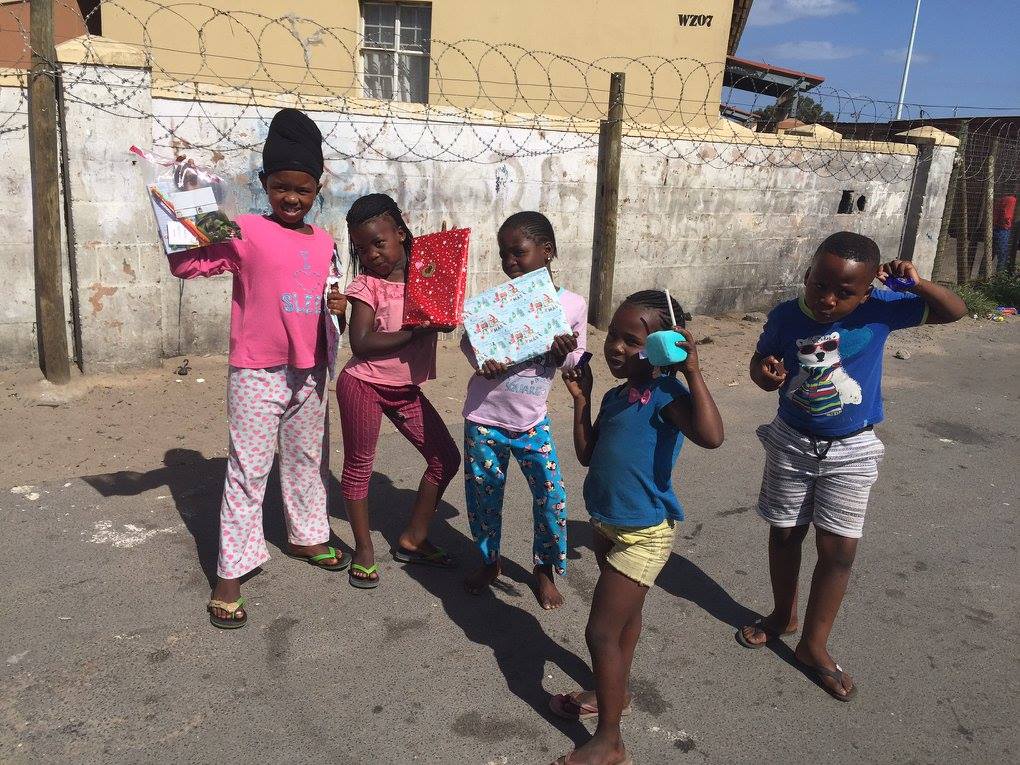 the kids from Langa township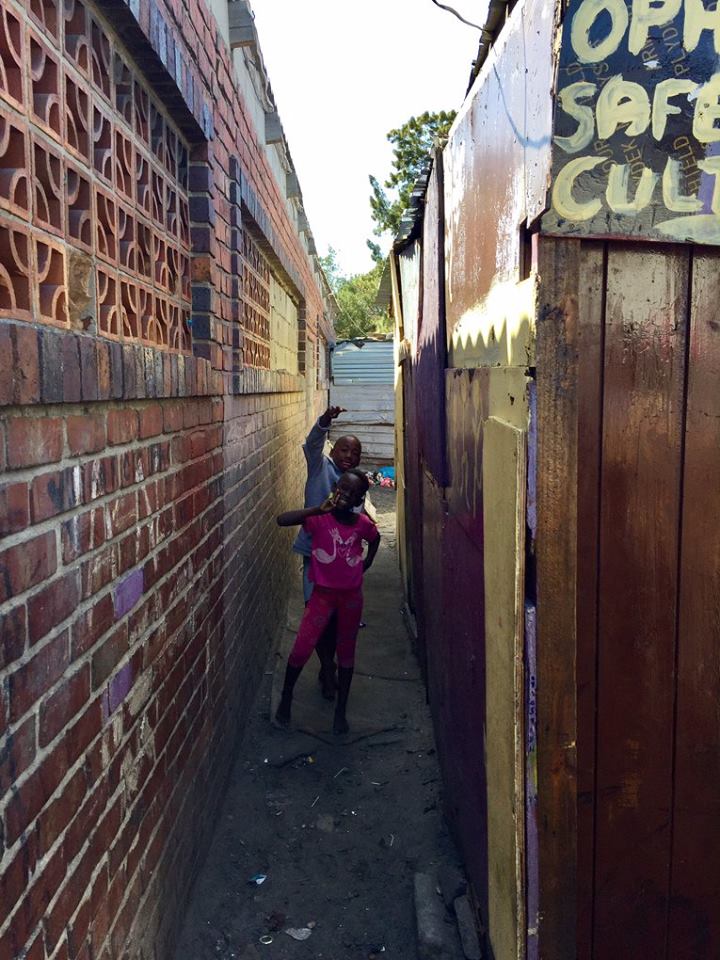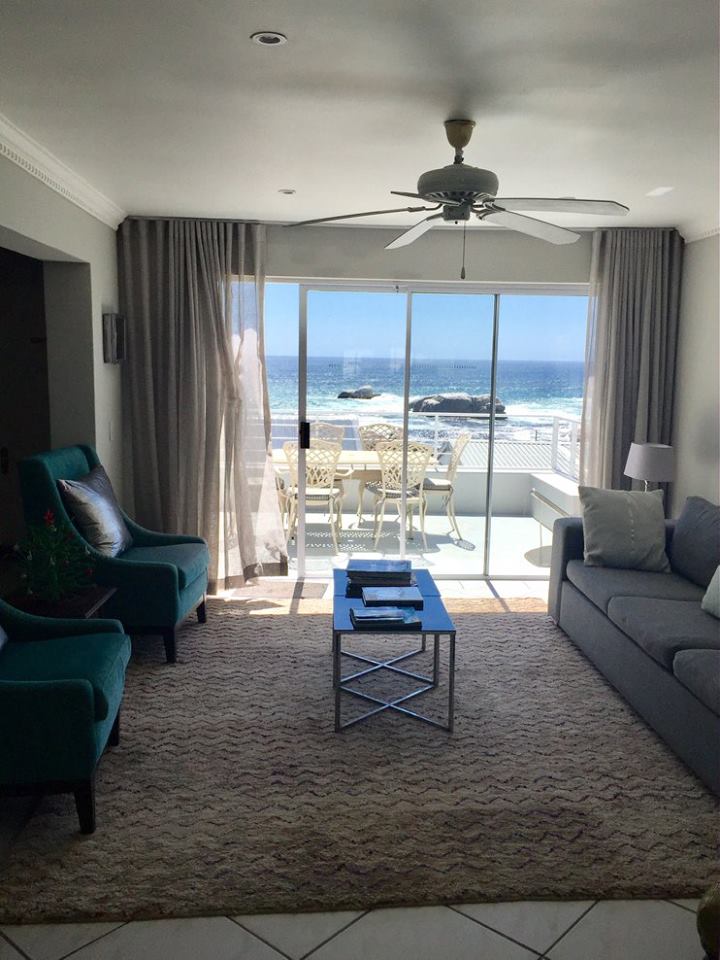 this view @ Blue Waters Guesthouse in Camps Bay
wow
Chapman's Peak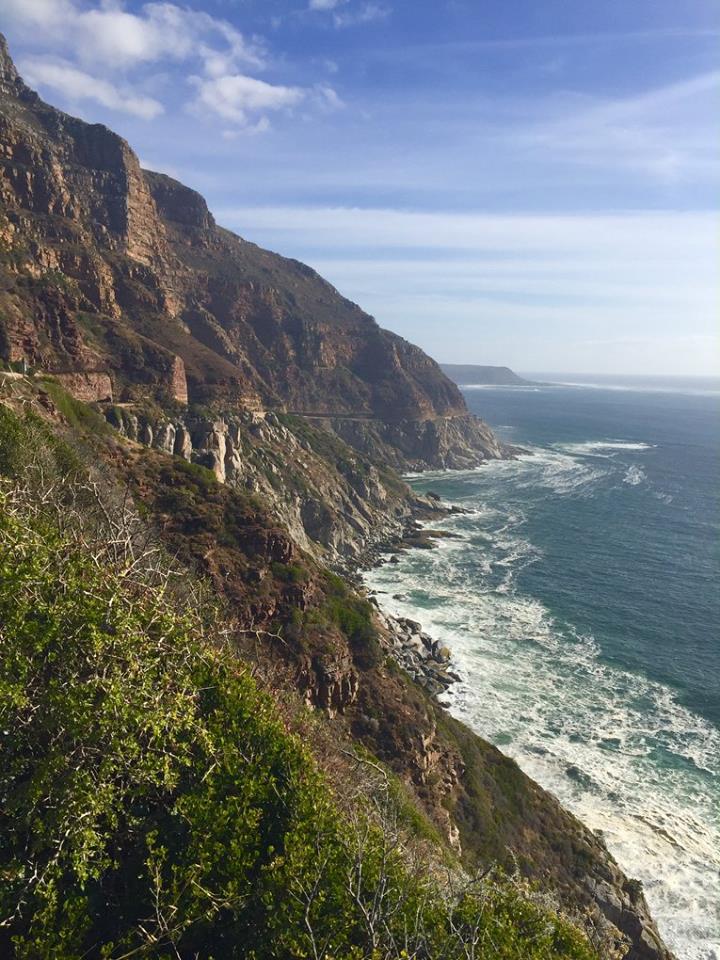 Chapman's Peak Drive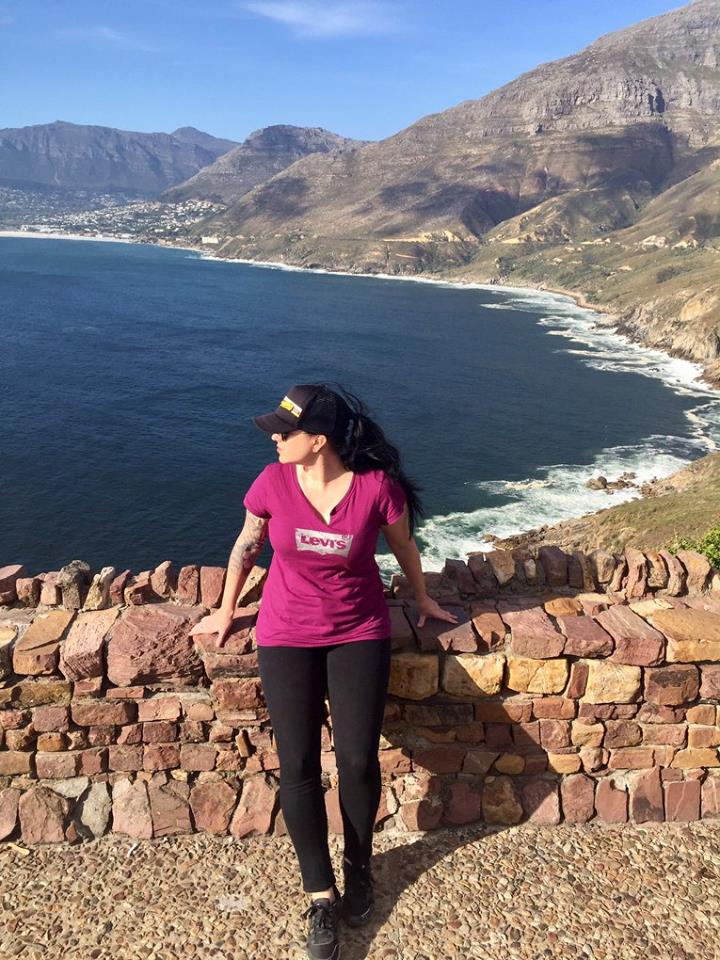 Christmas day we watched Santa Clause at Galileo Open Air Cinema at Kirstenbosch Botanical Gardens, which was pretty cool considering the setting and everyone wearing Santa Clause hats. If you are coming to SA check out their programme, there's always something going on, cinema, concerts etc.
Kirstenbosch Botanical Gardens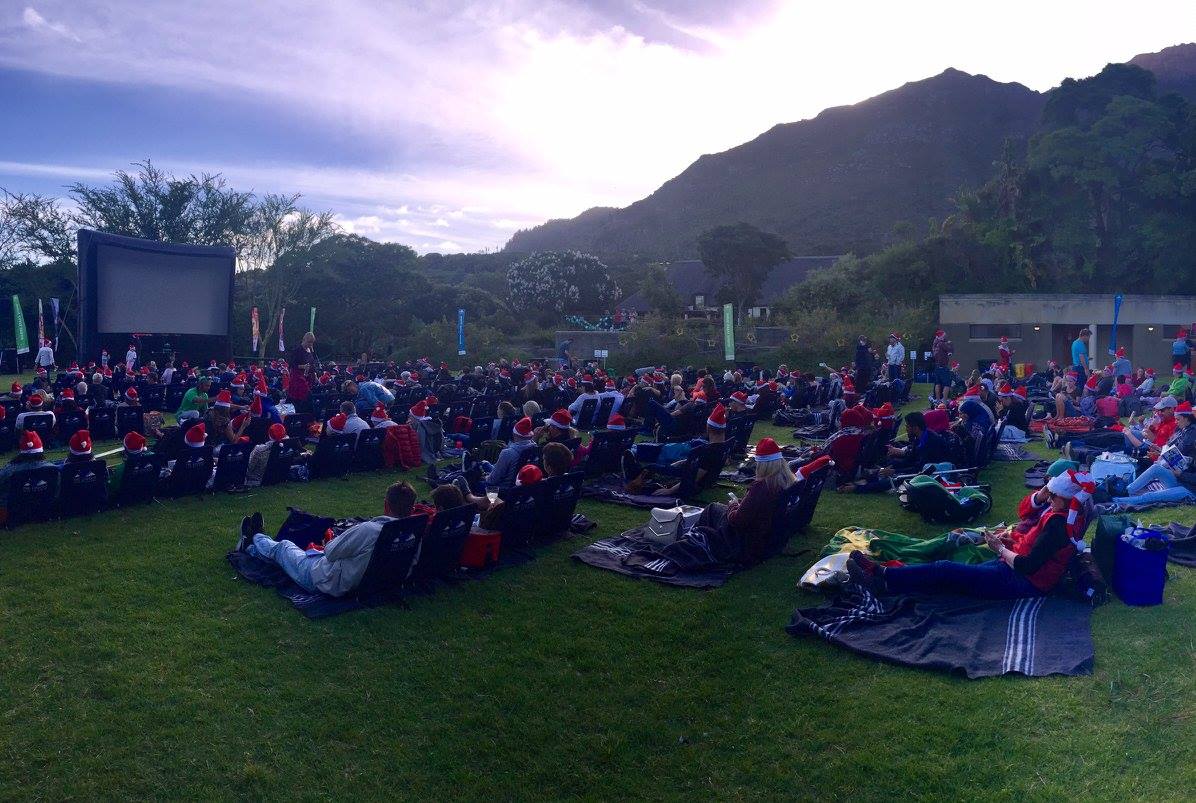 open air cinema at Kirstenbosch Botanical Gardens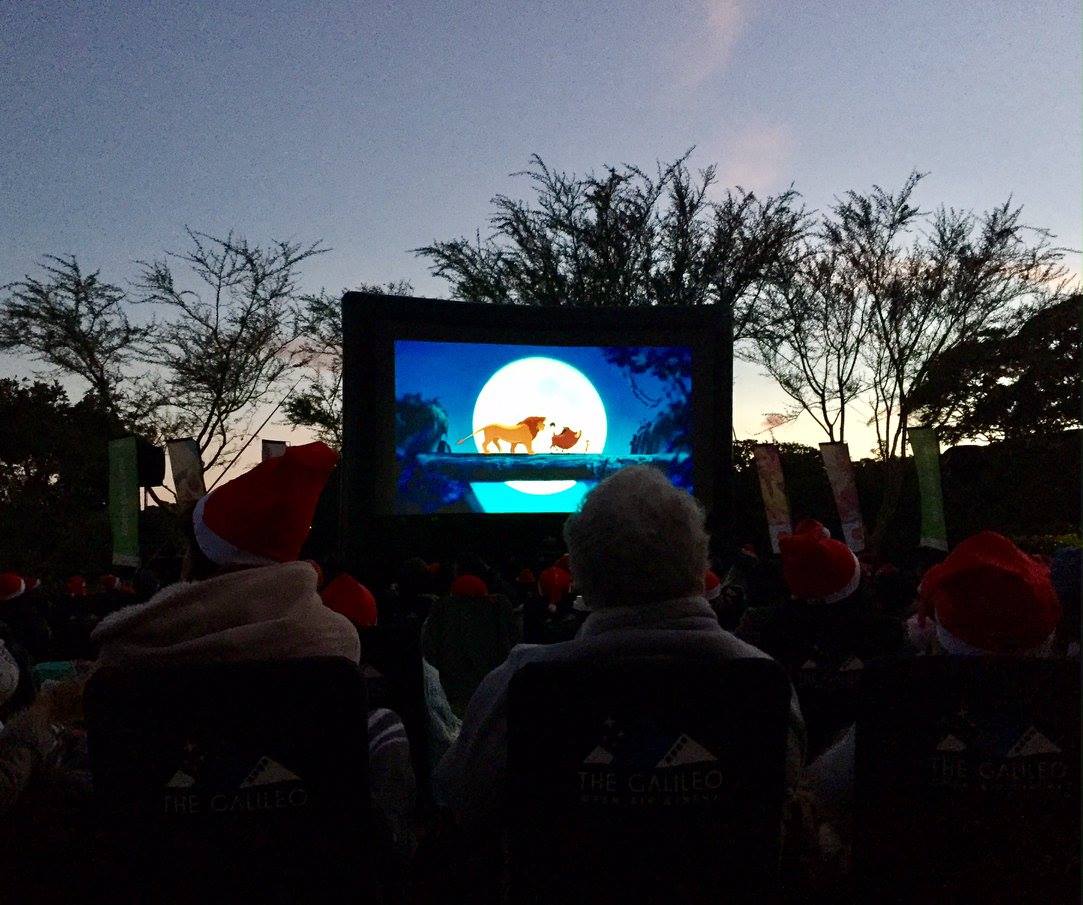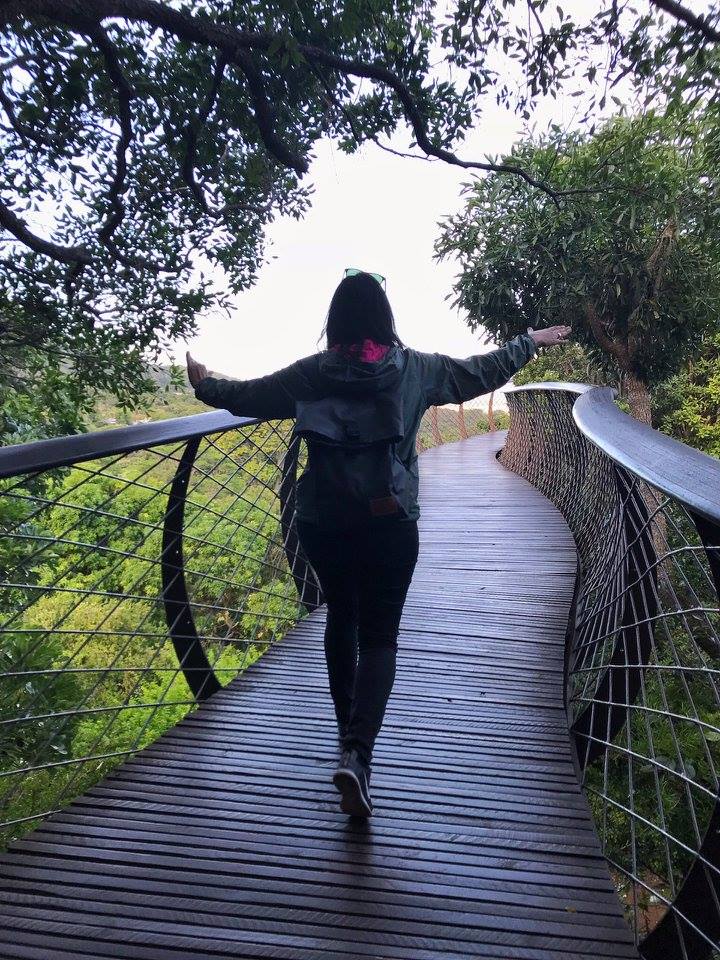 Treetop Walk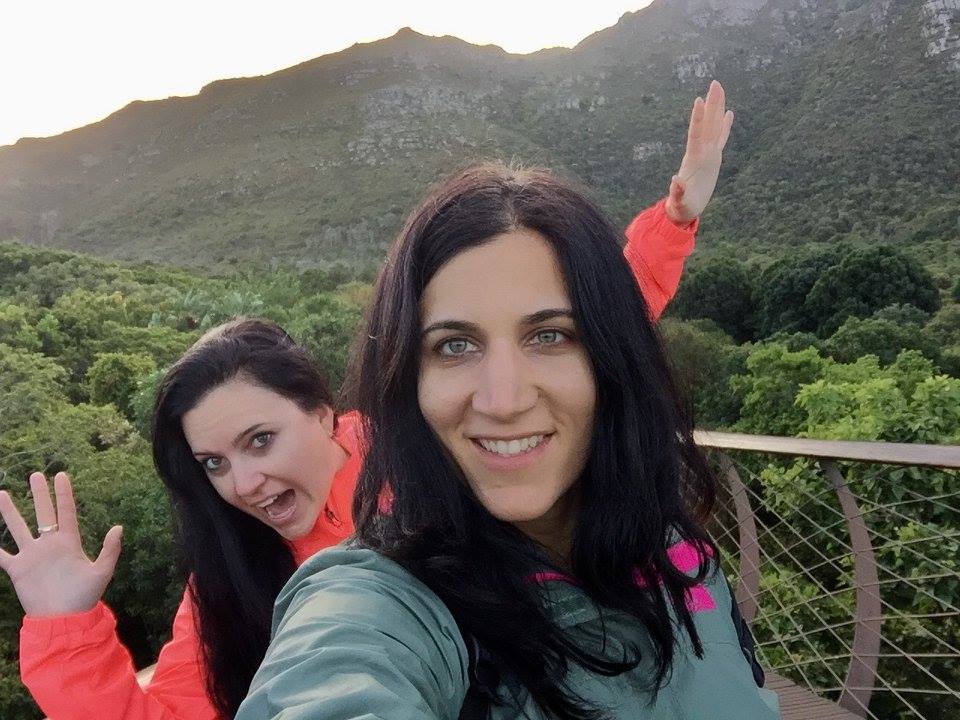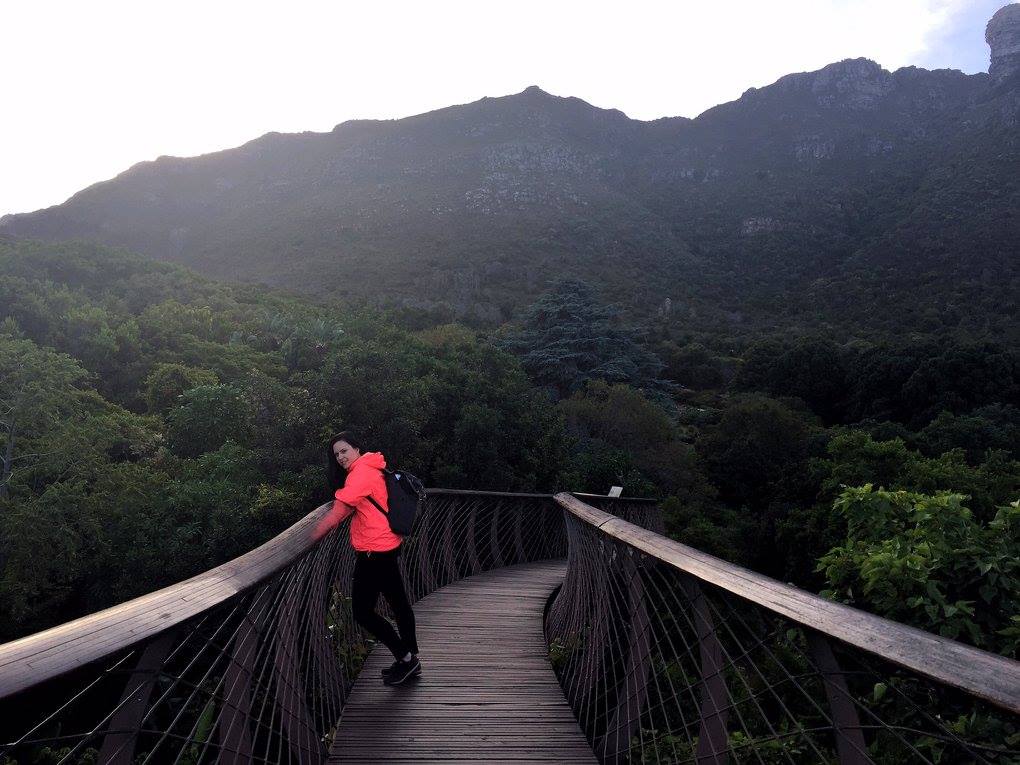 Swellendam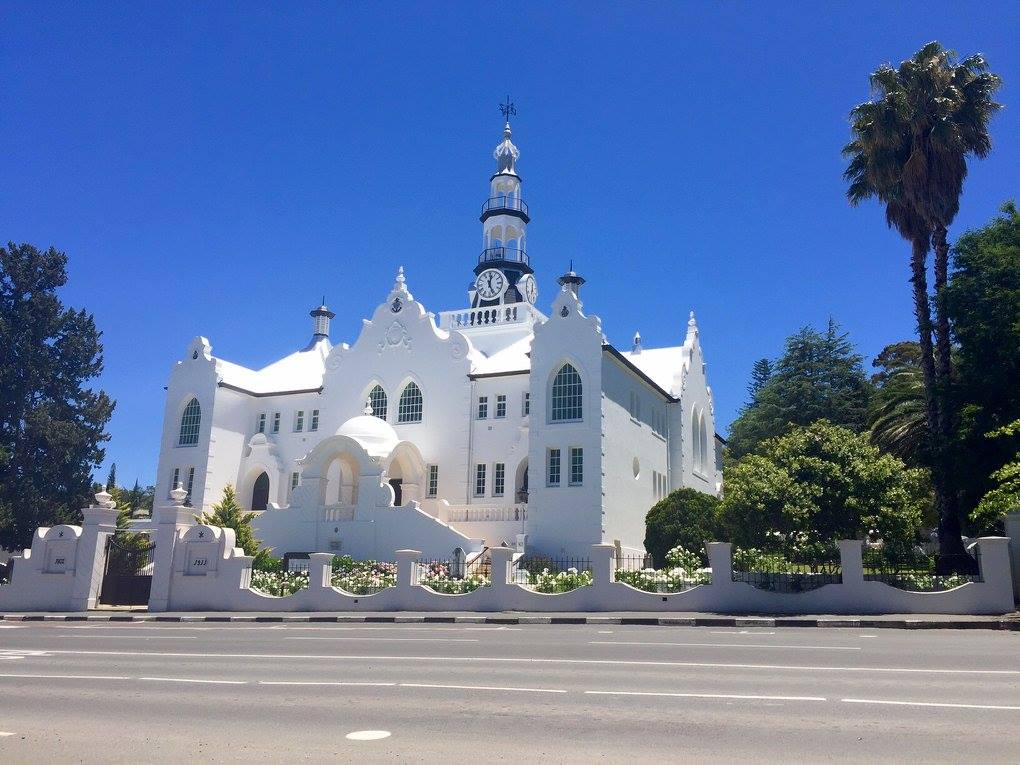 Bottlierskop Private Game Reserve/Zorgfontein
Walking with Lions and getting charged at by an Elephant Bulll - this is Africa blog part 2
Once again we had sushi for dinner, who would've thought you can get the most delicious sushi in SA and super cheap too. Food in general is so good here, especially meat and seafood, fresh and great quality. You can get a seafood plate, which is more a platter for USD 12 or a beef fillet for the same price. We hardly ever pay more than $ 35 for the both of us including drinks, wine, appetizer and mains. However the portions are always way too big. A tip when you come here, you probably wont finish your plate, so get a take away box, there is always someone at the next corner who is more than happy to eat it. You can kill two birds with one stone in doing that, fight food waste and satisfy someone else's hunger (and it doesn't even cost more).
A friend of mine is also in SA and posted pictures of him walking with lions, so of course I had to check out what that's all about. We debated if we really wanna do it morally, ethically and at the end of the day they are wild animals, so there is of course a risk. The lions at Zorgfontein Eco and Wildlife Reserve are rescued animals, who would've been hunted. They were brought up by humans, however don't live in a cage but rather a huge 50 hectare enclosure. So we decided to do it since it's a once in a lifetime experience and opportunity and I'd rather be posing with a living lion than a dead one. When we waited for our guide/ranger we felt really sick, anxious, nervous! Entering their enclosure, no way of going back now. I kept on looking over my shoulder the whole time since they like to attack from behind
We told each other that we are crazy for doing this but then there they were, two majestic lionesses.
wilderbeast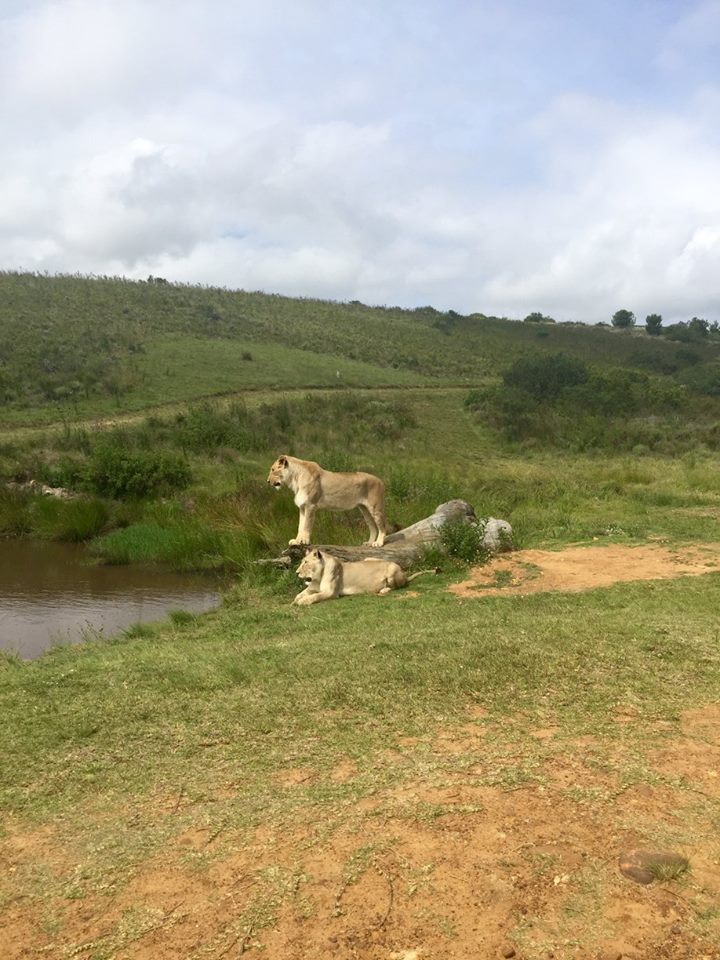 such majestic animals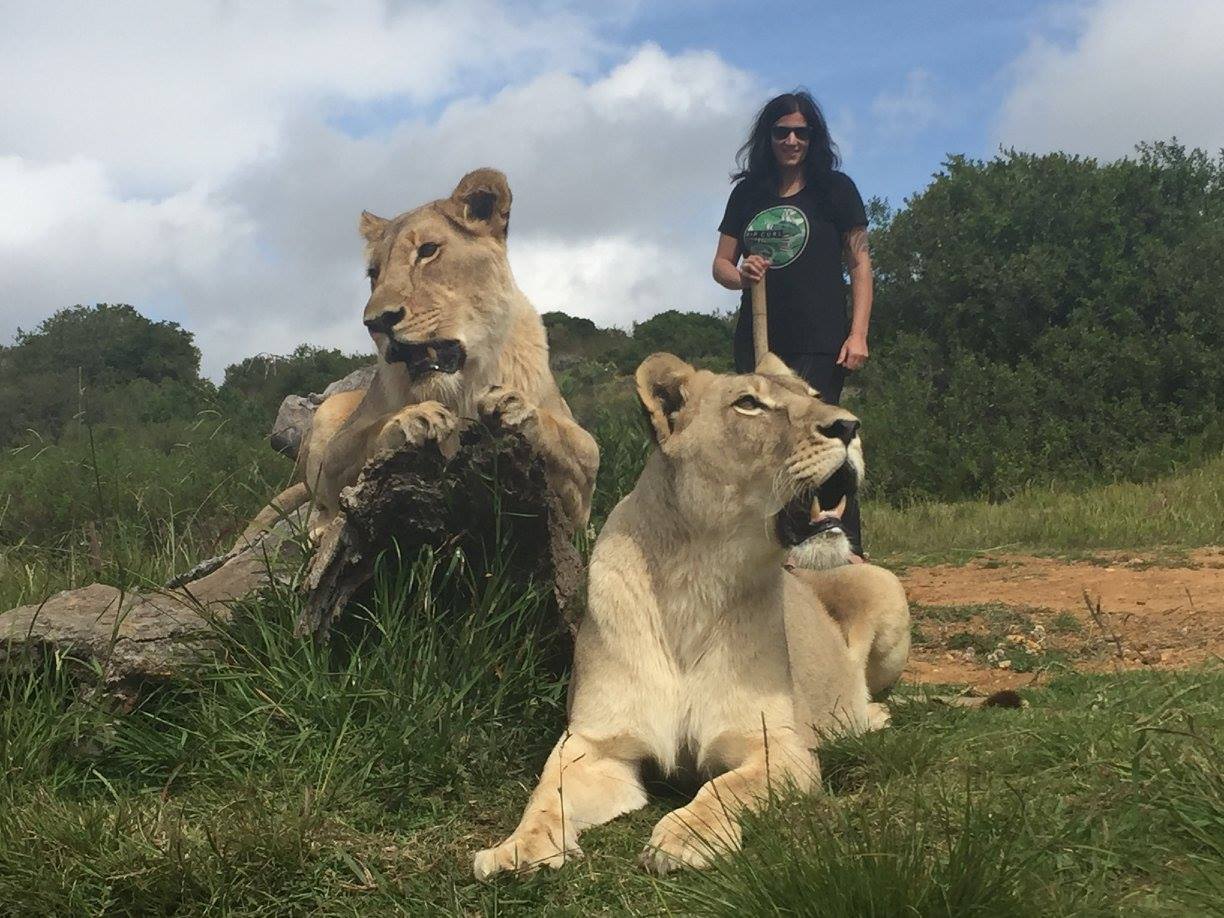 once in a lifetime experience to have the chance to walk with these young rescued lions in their 50 hectar habitat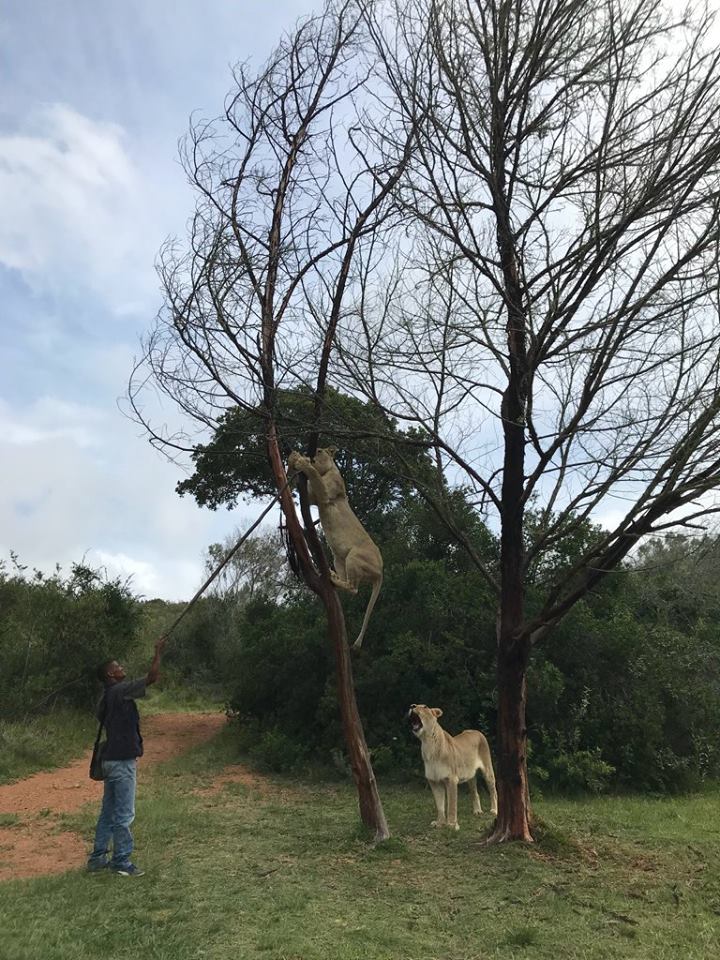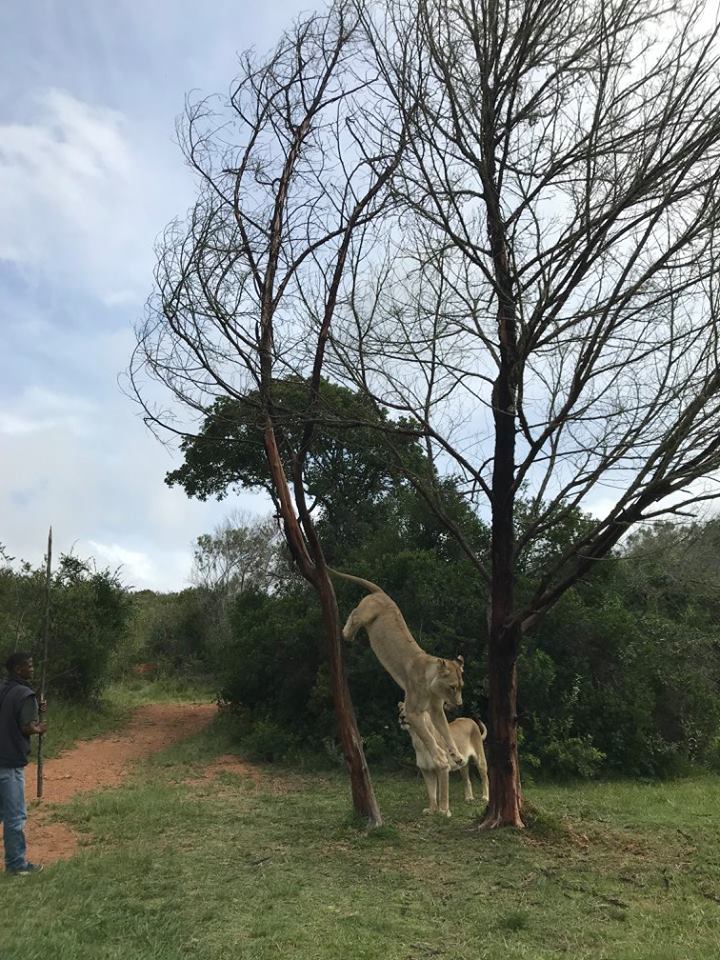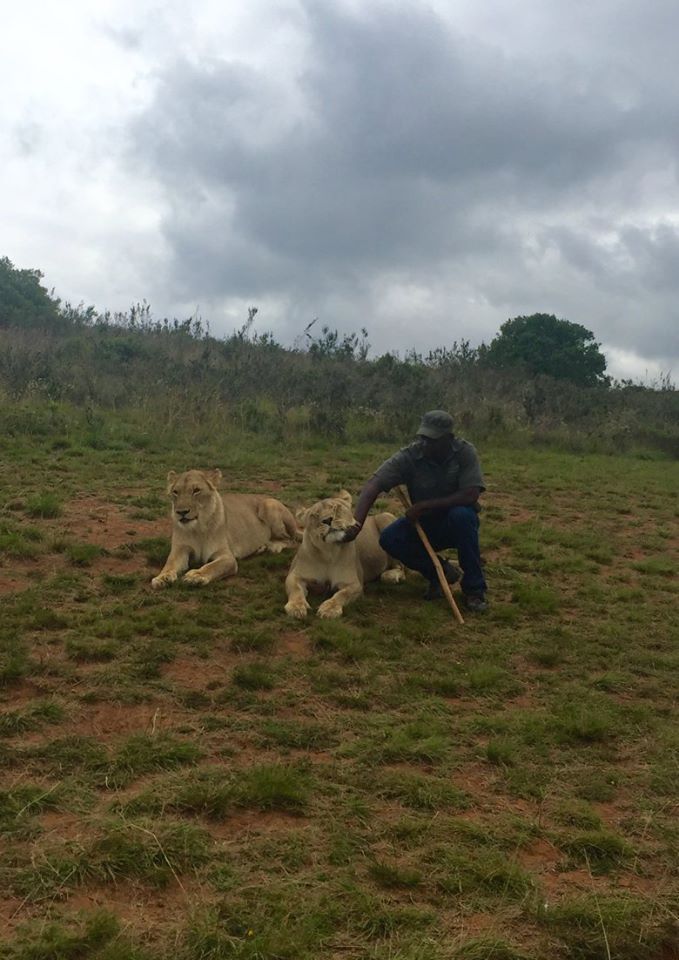 some cuddle time
Our guide told us a few rules: always walk behind them, don't make yourself small, don't turn your back on them, no sudden movements or loud noises. So off we were on our 45-minute walk, the different kind of catwalk lol When I saw how they were interacting with the rangers my tension passed by quickly. One lioness walked off and when he called her name she returned, unbelievable. To see those animals up close was magnificent and we were happy we did it, who knows how many future generations will get to see lions. But like I said, it's a once in a lifetime, I wouldn't do it again.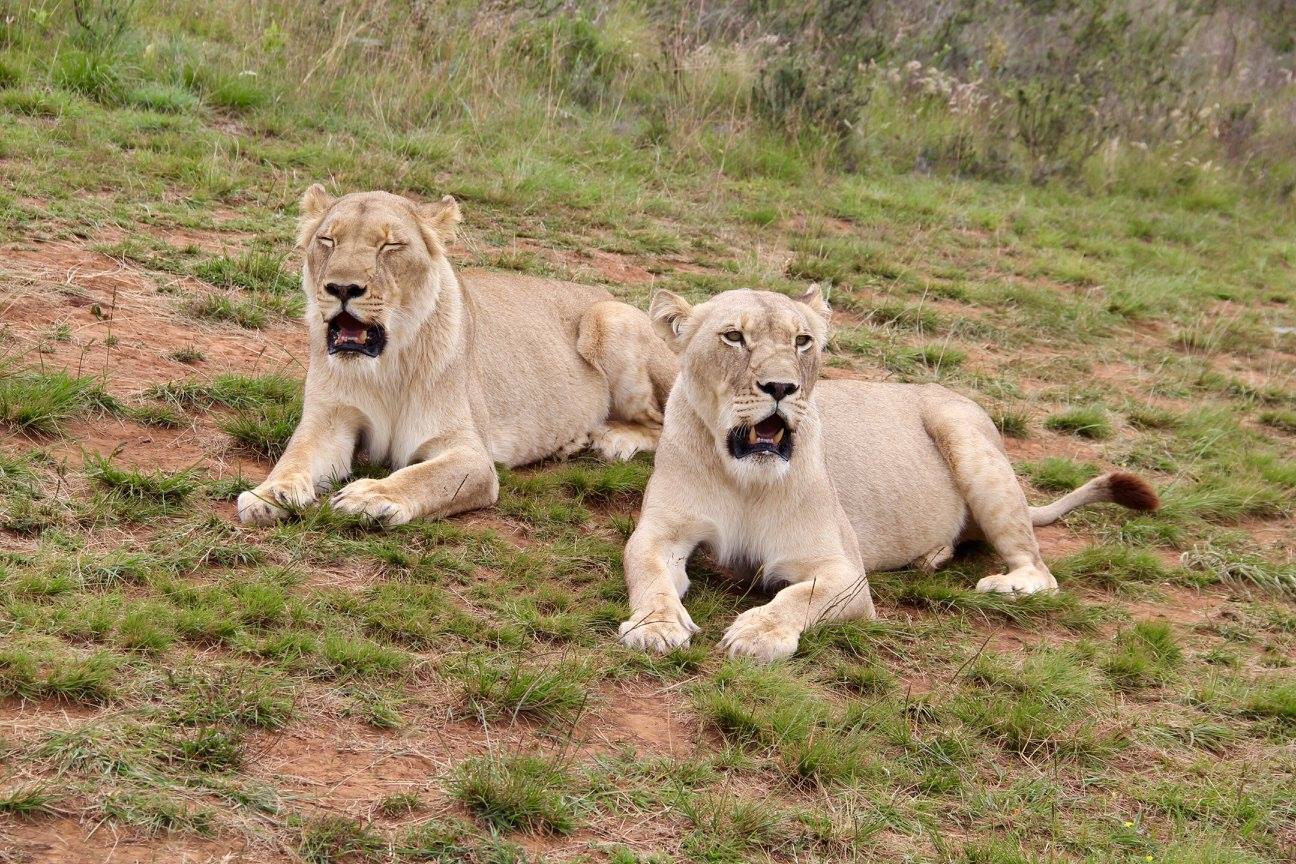 beautiful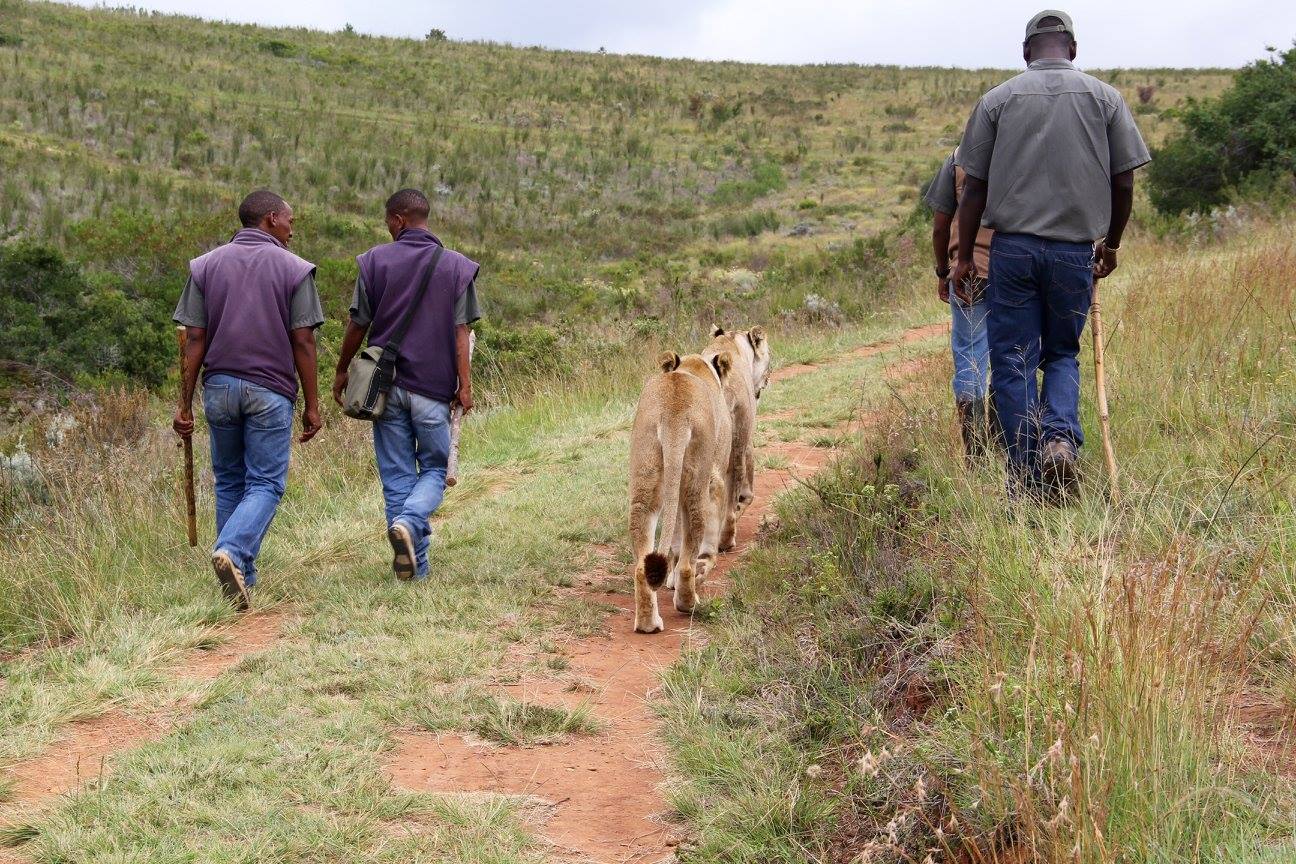 the different kind of catwalk
The next day we did our first safari at Bottlierskop, a private game reserve. In the four hour game drive we saw so many beautiful animals. A Safari is something spectacular, 4 years ago we did a 3-day one in Kruger Nationalpark and saw all the big 5.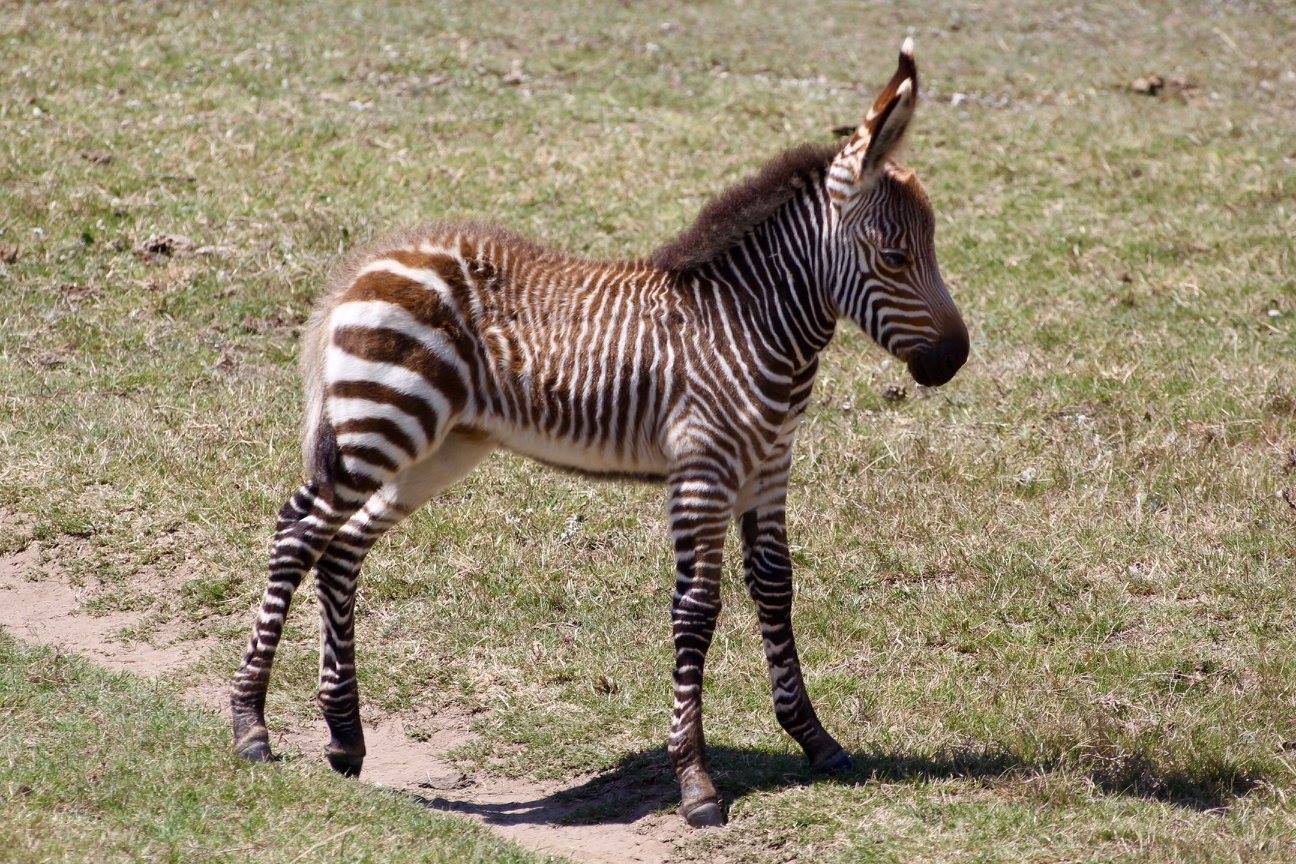 omg how cute is this baby zebra, only 1 week old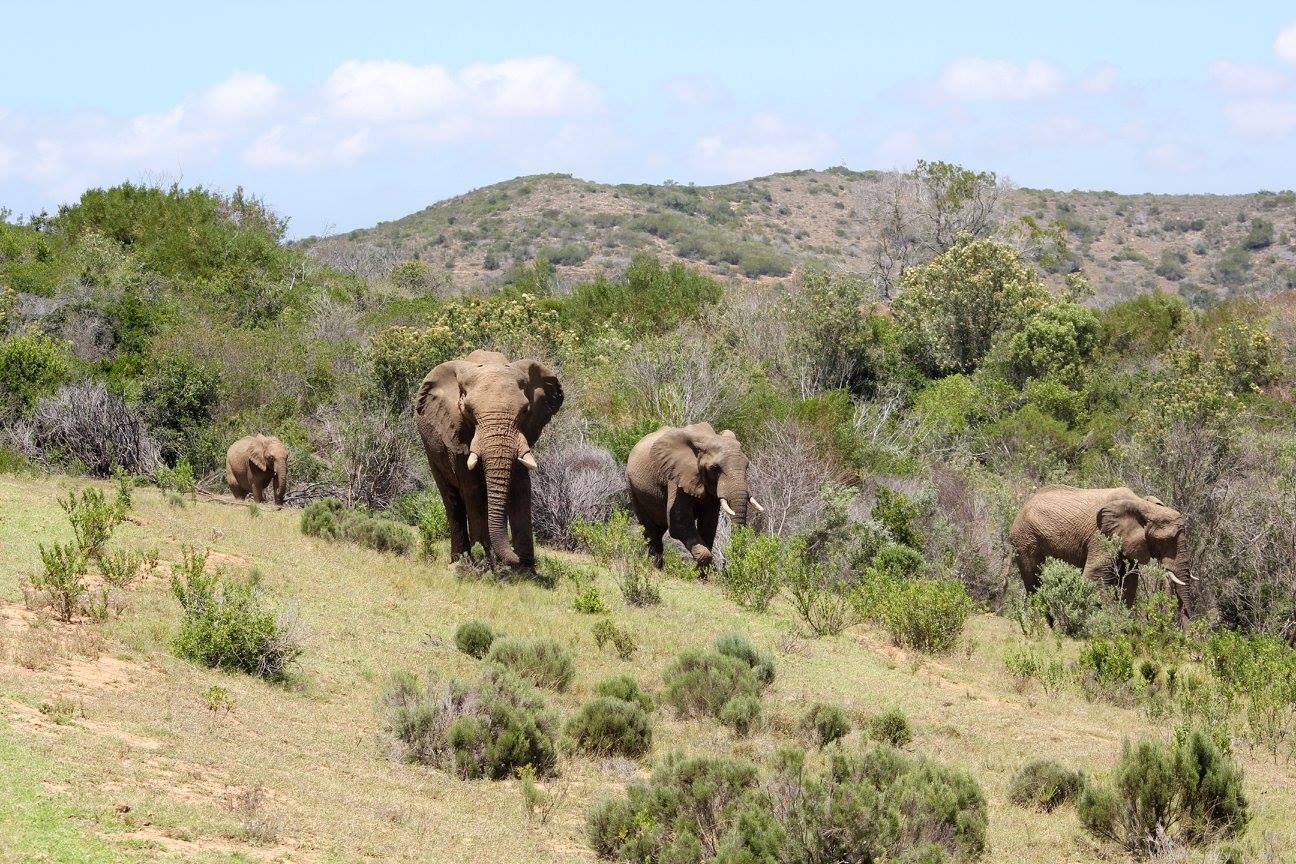 Africa's next topmodel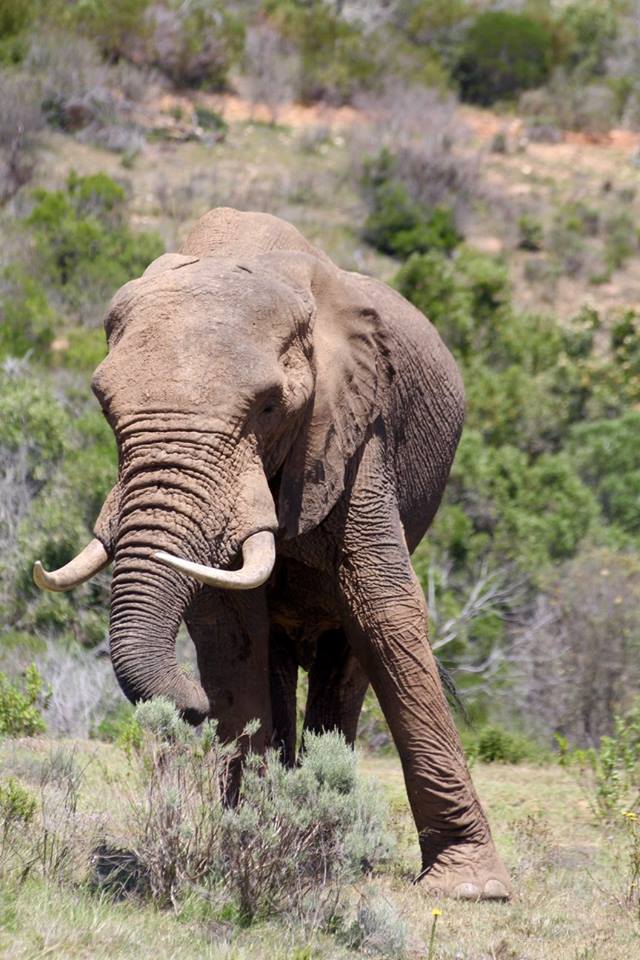 Africa's next top model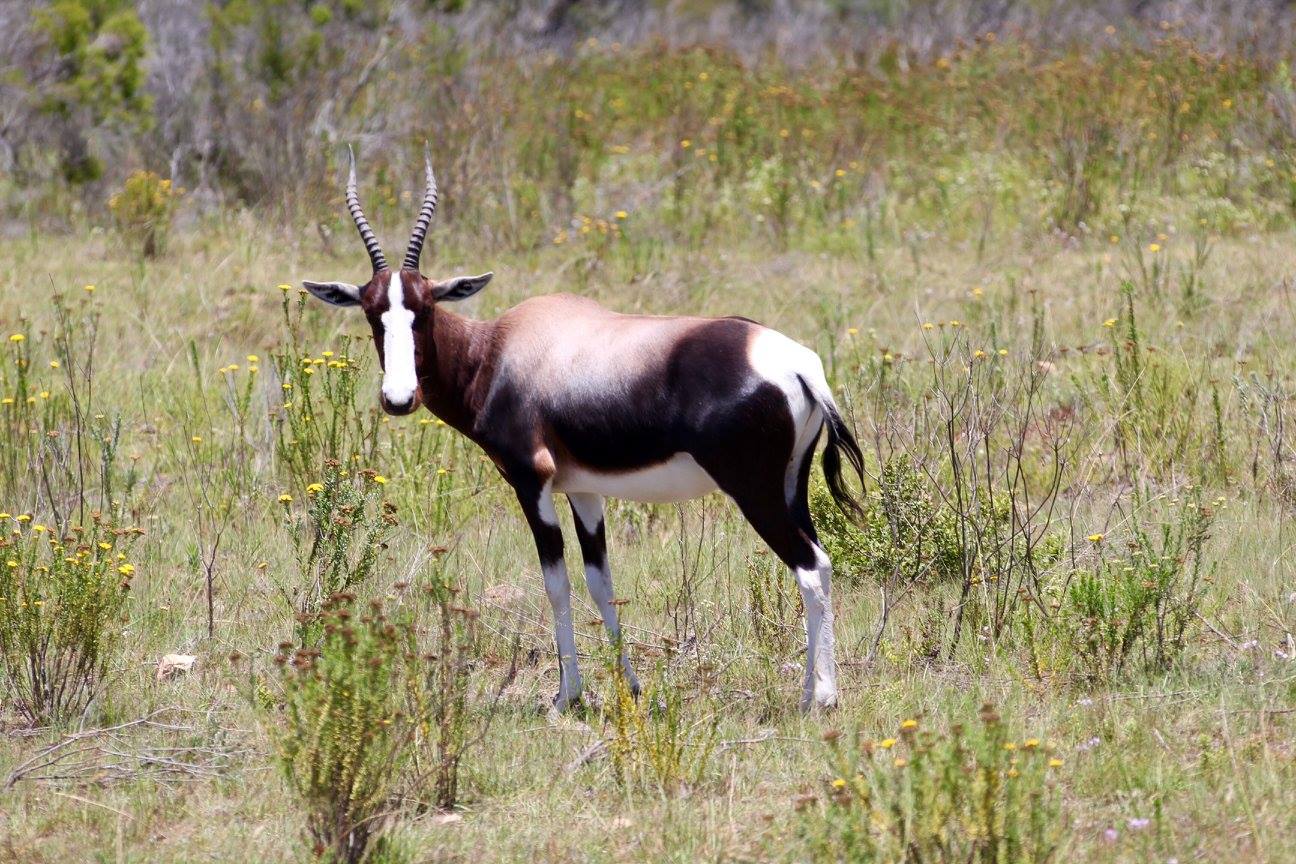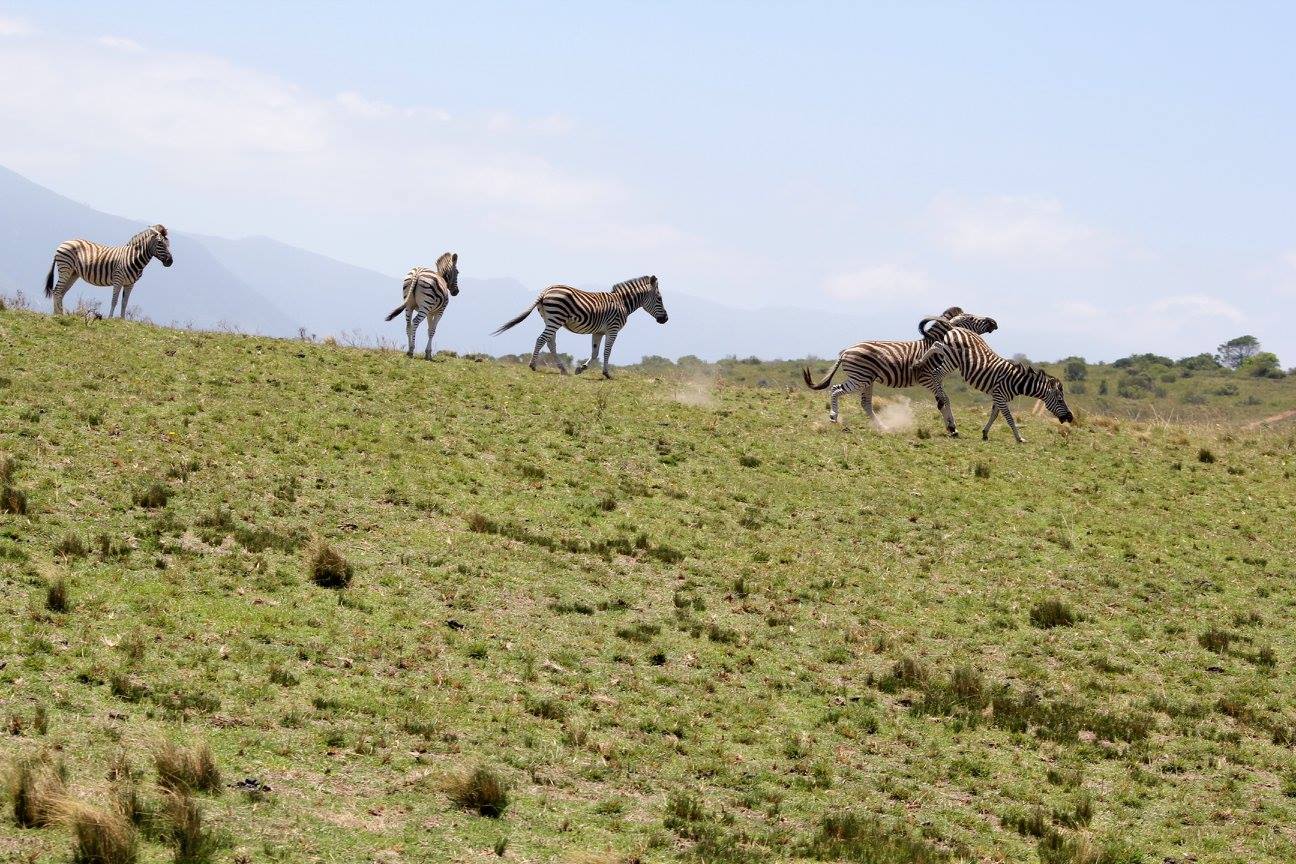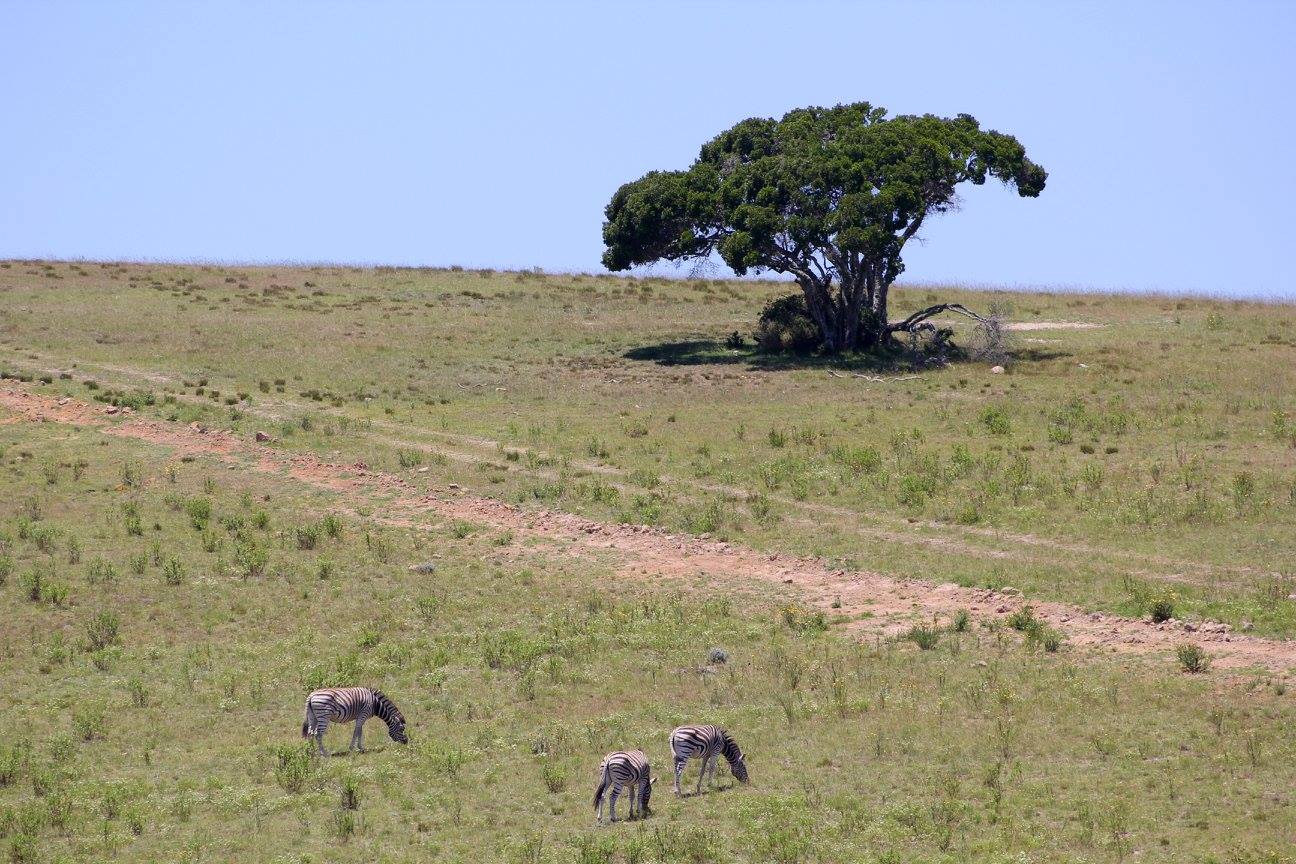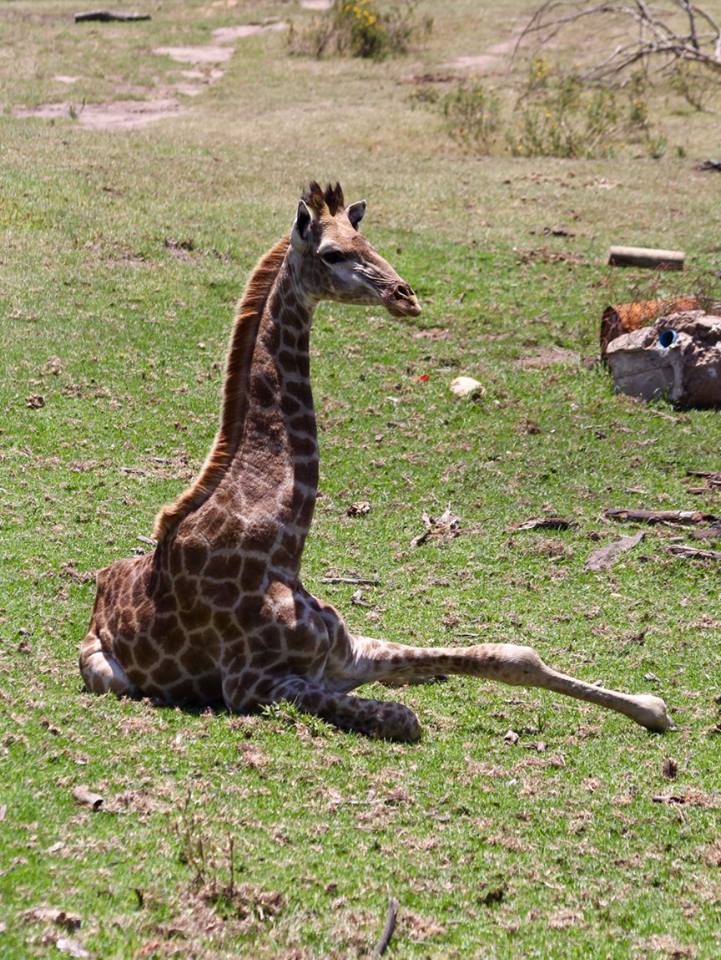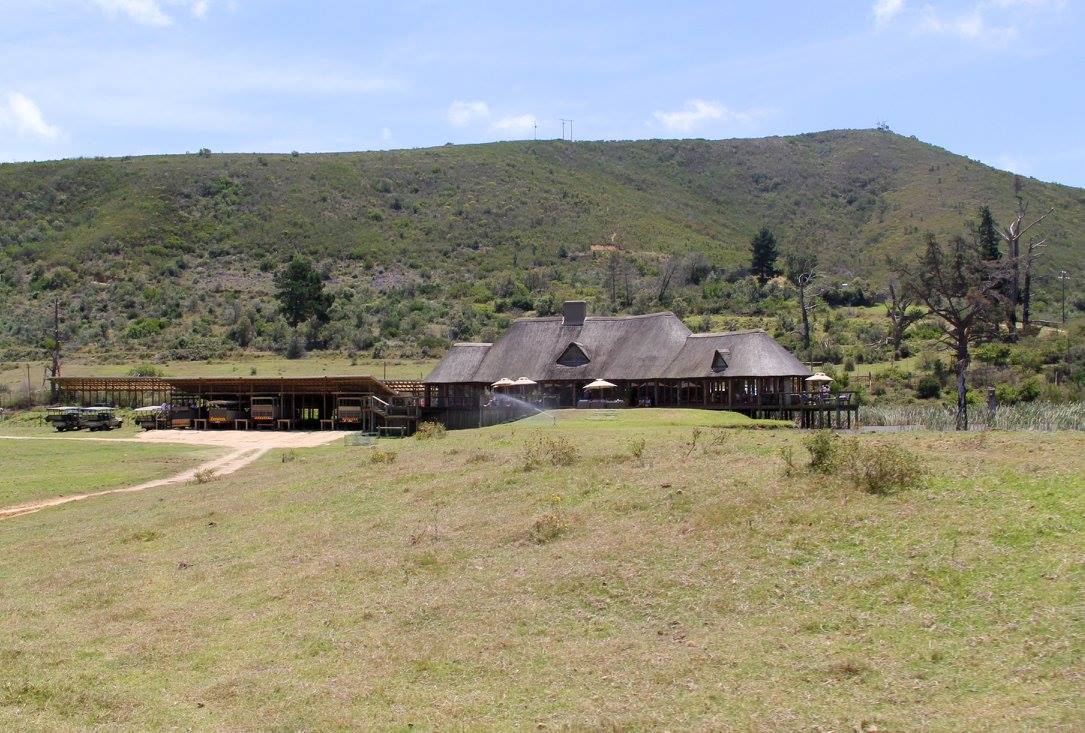 Bottlierskop Private Game Reserve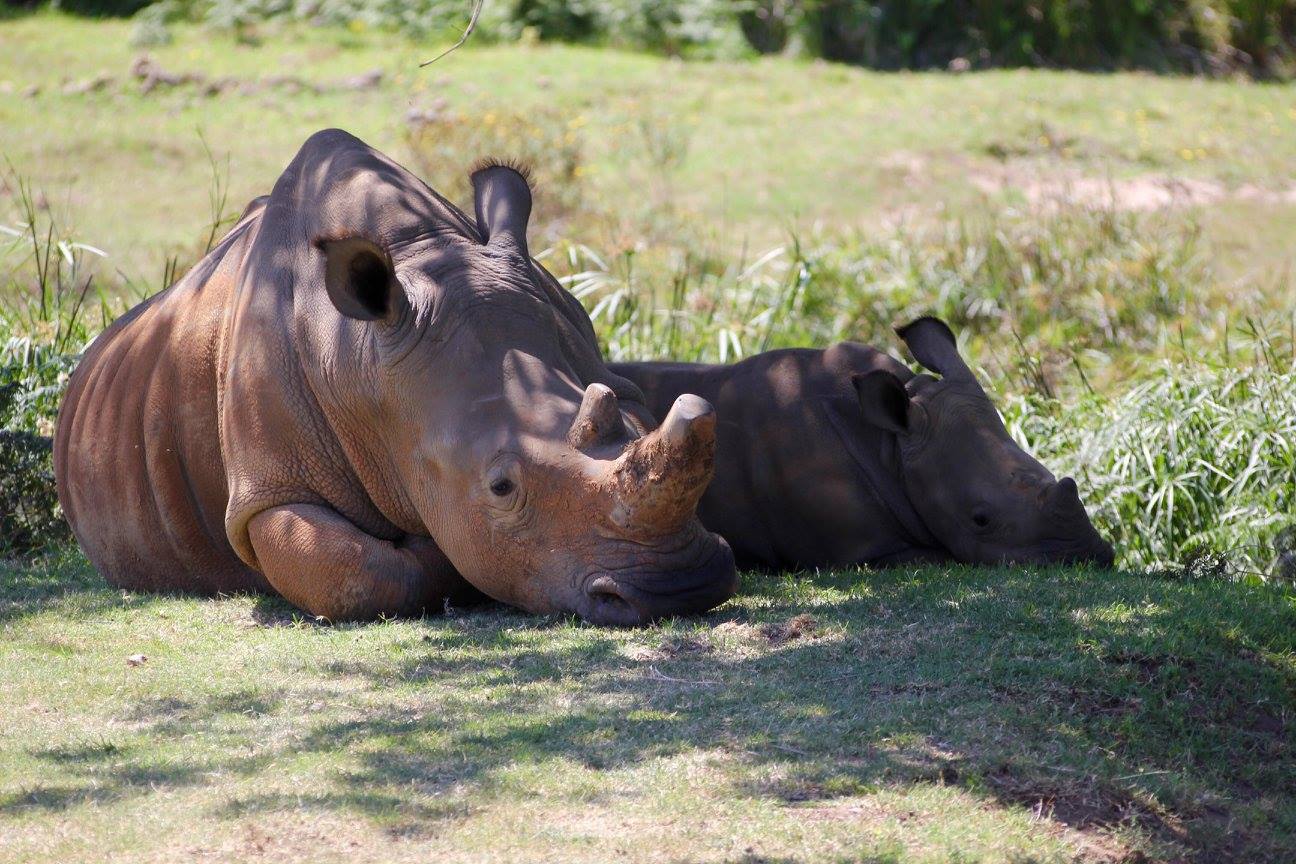 mama and baby rhino
Mossel Bay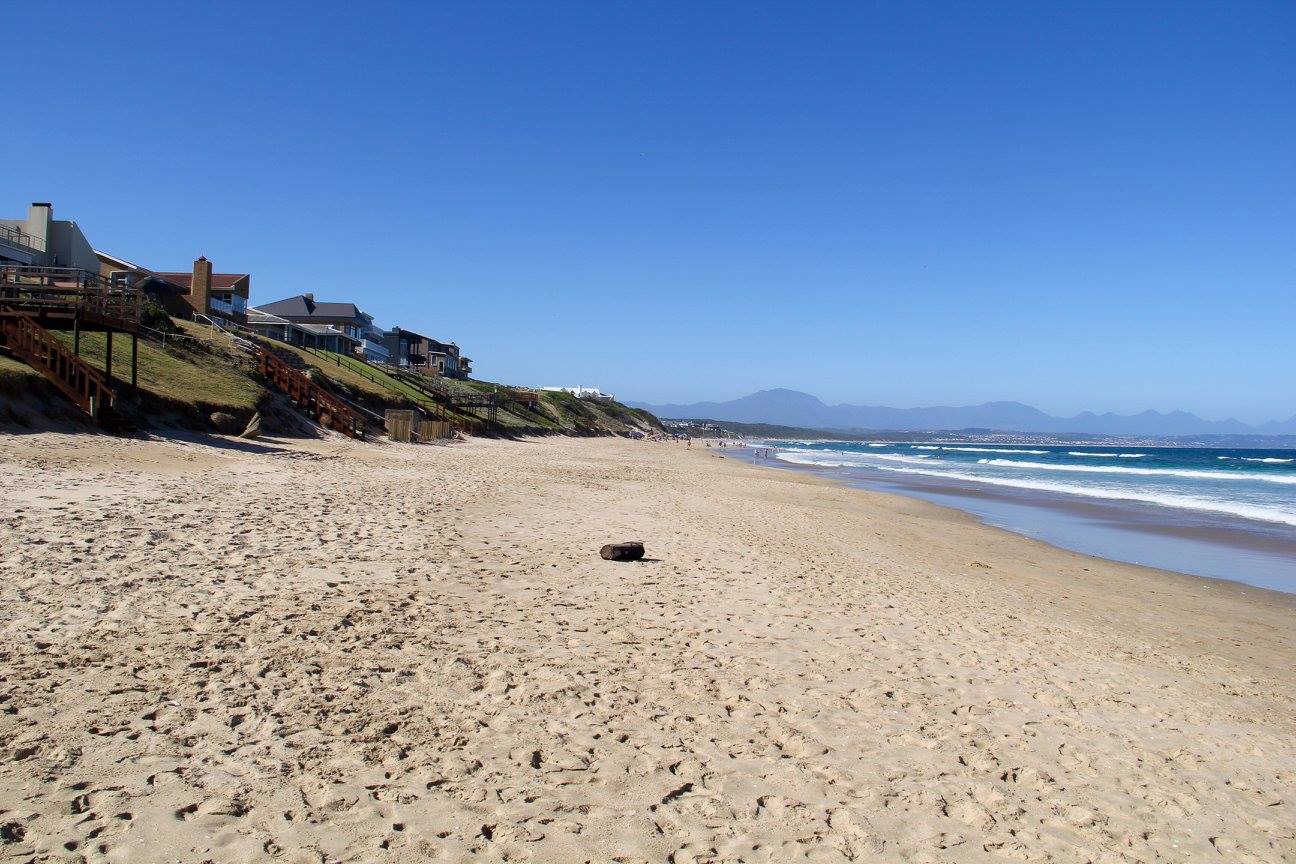 Mossel Bay Beach
Jeffreys Bay
After our adrenaline level came down we hit the road towards Jeffreys Bay. The next two days we relaxed on the beach and did some shopping at the Surf Outlet Village. My favorite restaurant is in J-Bay, the Walskipper. If you're ever in town that's the place to go to. I don't what it is about the beach but it's always been my happy place, Debbie on the other hand doesn't care too much for it, she is a mountain girl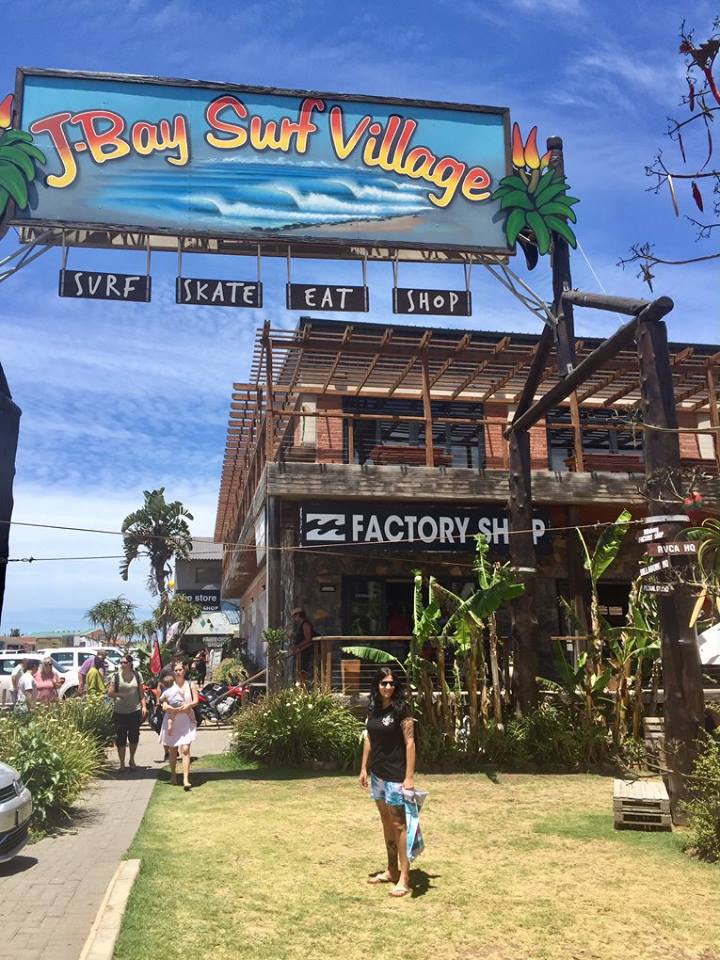 Jeffreys Bay Surf Village - shopping mekka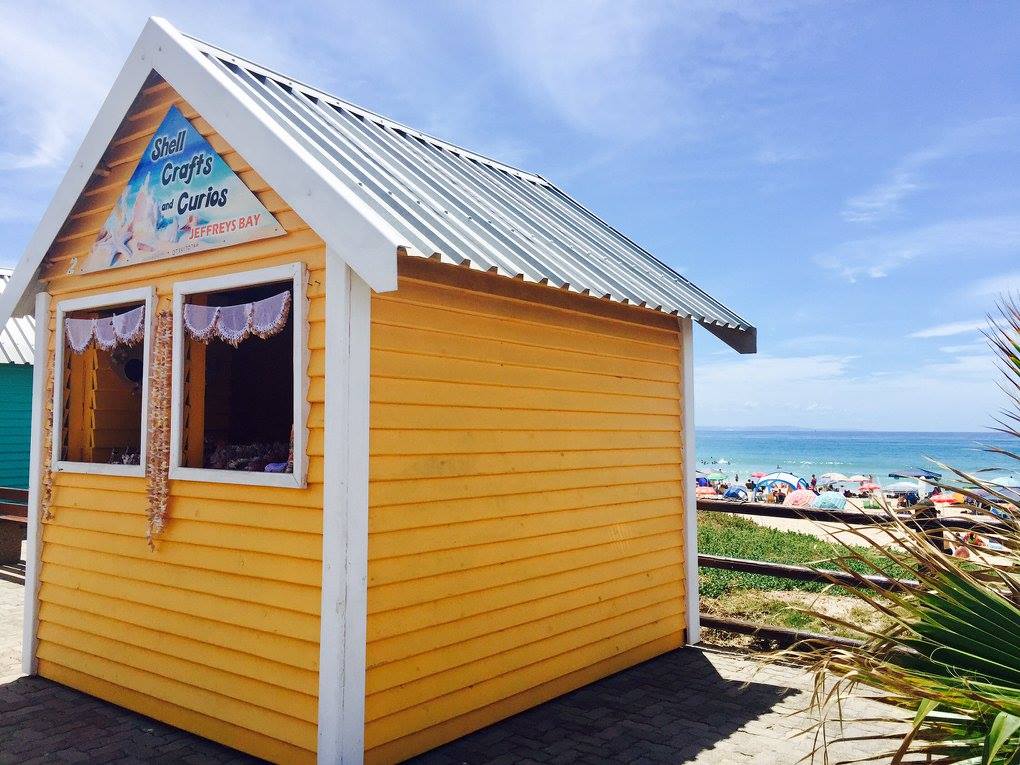 J-Bay Beach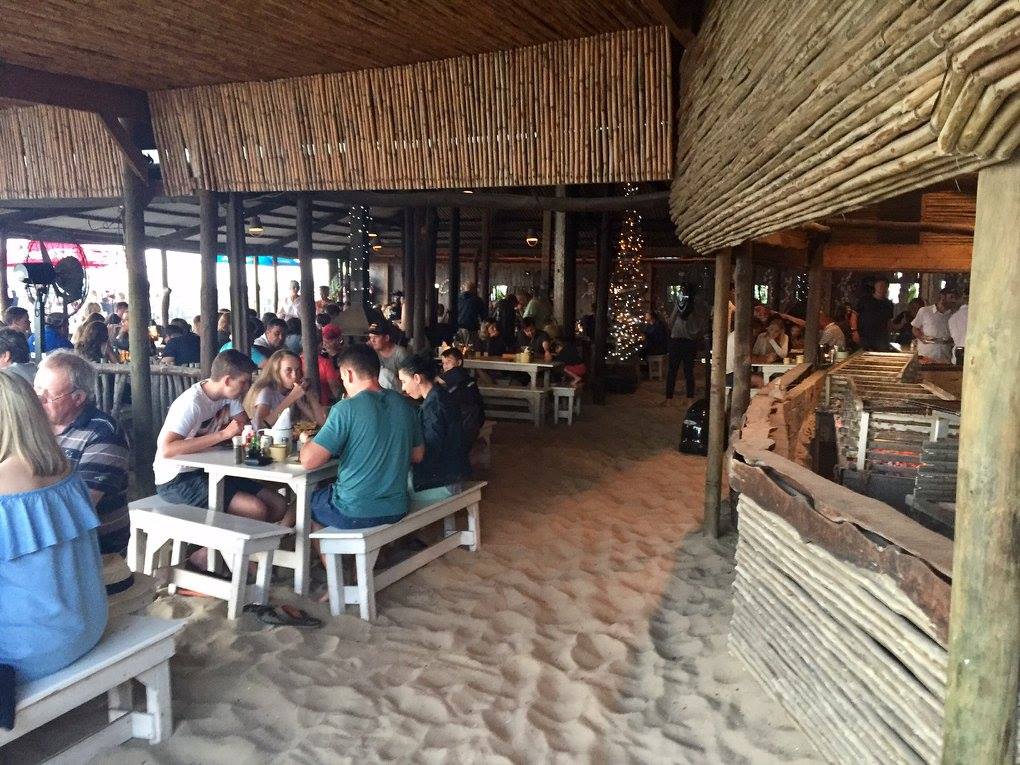 Walskipper my favorite restaurant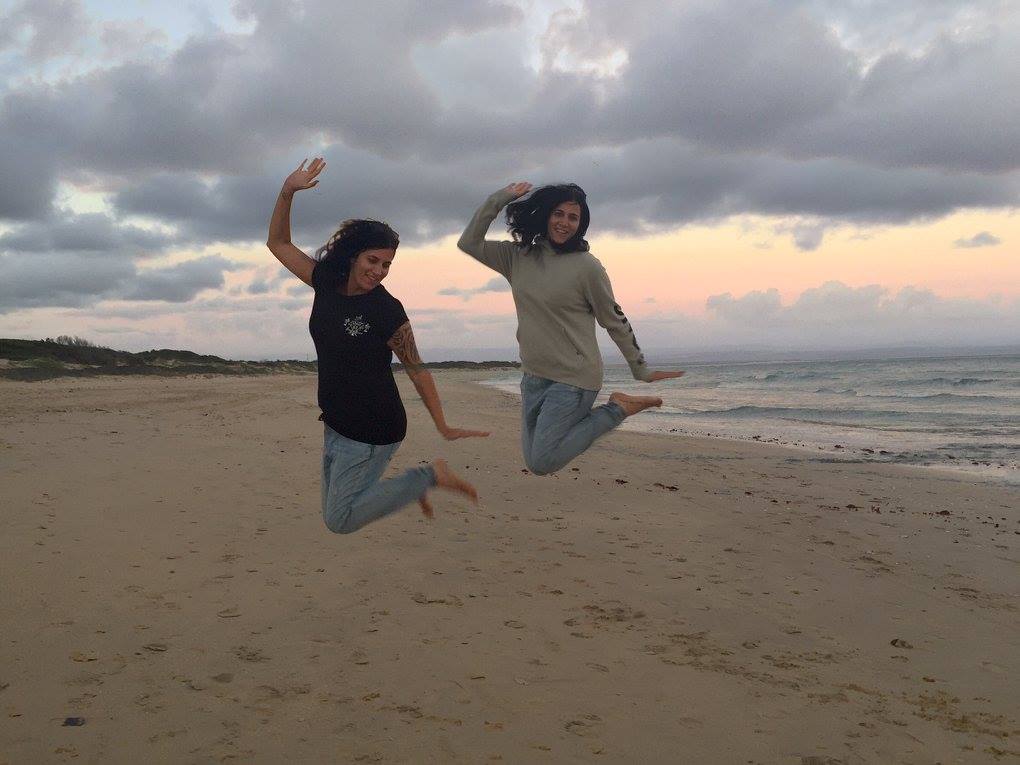 just me and my twin jumping around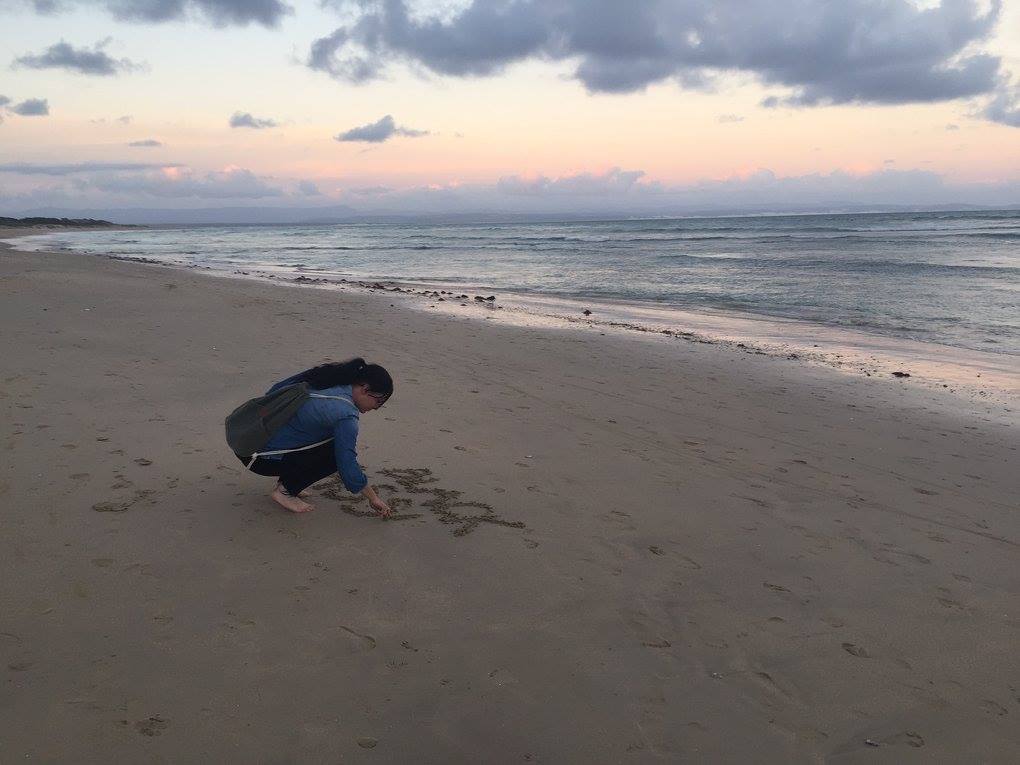 leaving a message for the dog breeders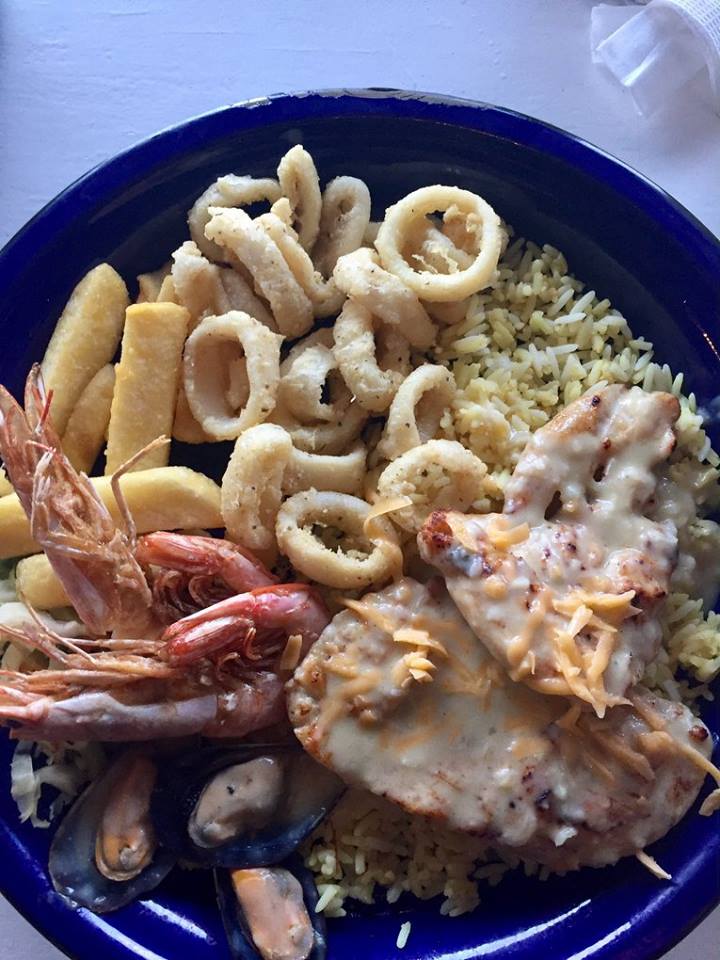 Seafood and Chicken platter, 12 USD, this is supposed to be for one person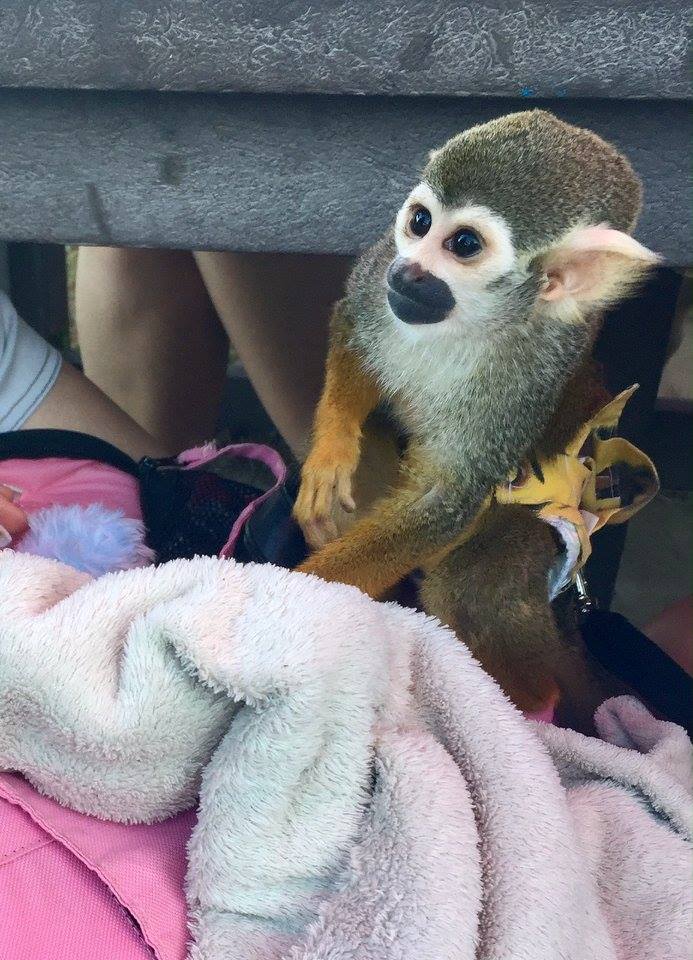 just a pet monkey in diapers #thisisafrica
Schotia Private Game Reserve
After city and beach life we were super excited for our 3-day-stay at Addo Elephant National Park. The lodge we had booked is called Addo Afrique Estate and has only 3 suites and from our balcony we can watch elephants, giraffes, zebras etc. it's beautiful. On our first night the two managers Prisca and Moses prepared a traditional Braai (BBQ) for us. They must've been in the kitchen preparing and cooking for hours because it was a feast. Another Swiss couple and ourselves were sitting around the fire into the night. I was looking forward to a good nights sleep but nope not for me, I woke up from the lions roaring, the birds chirping, monkeys playing and at 5 a.m. I was wide awake because something was running around the house really fast, of course I was too scared to go see what it was lol. It's definitely nicer though to wake up because of animal noise rather than city noise, so I am definitely not complaining, it's part of the experience.
The next day we did a 1.5 hour quad tour with crisscross adventures, which was alot of fun, first we rode along the river, then through citrus plantations and ended it with a technical trail (yes I was careful;-)
Back to the lodge to wash off the dust and dirt and relax for a couple of hours and our next adventure awaited us. A five hour safari with a lapa dinner at Schotia Game Reserve. Schotia is the most densely stocked reserve in Africa with 40 mammal species and approx. 2000 animals, so good game viewing is ensured. The good thing about Addo Elephant NP/Schotia they are malaria free.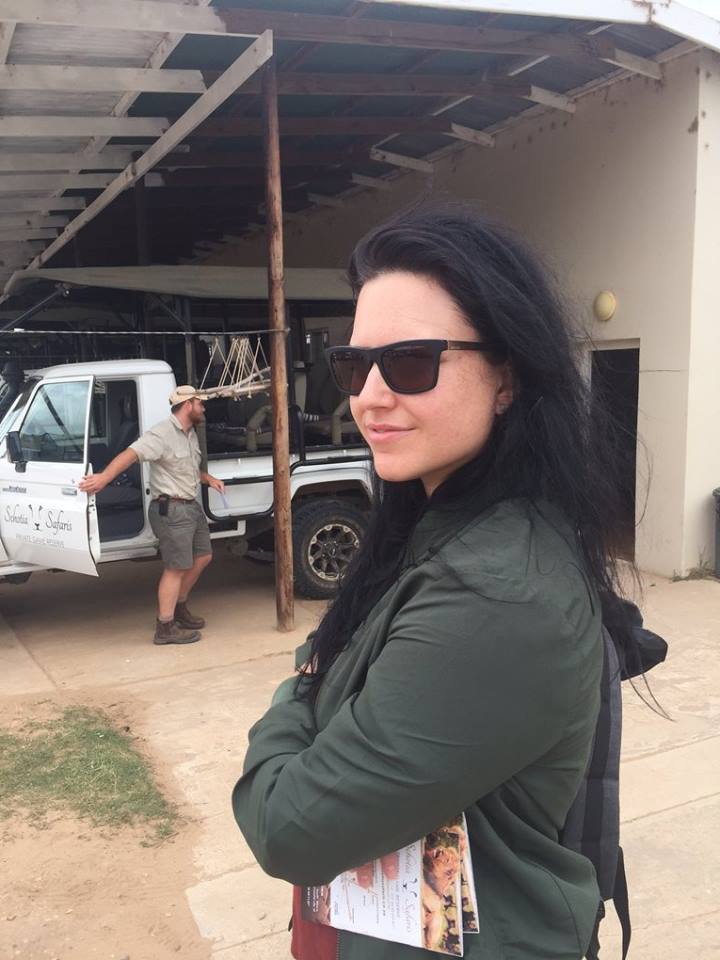 ready for the game drive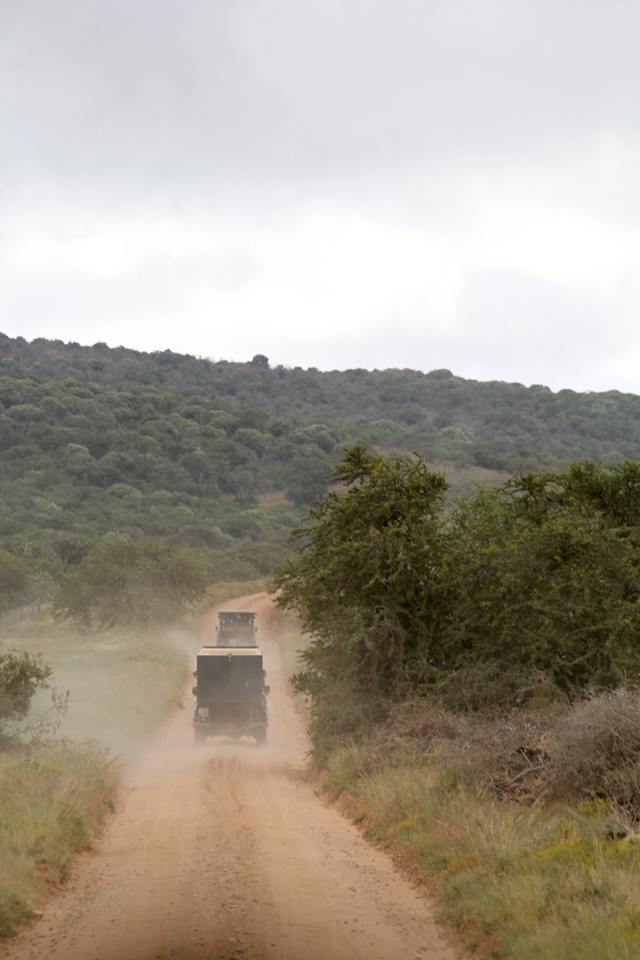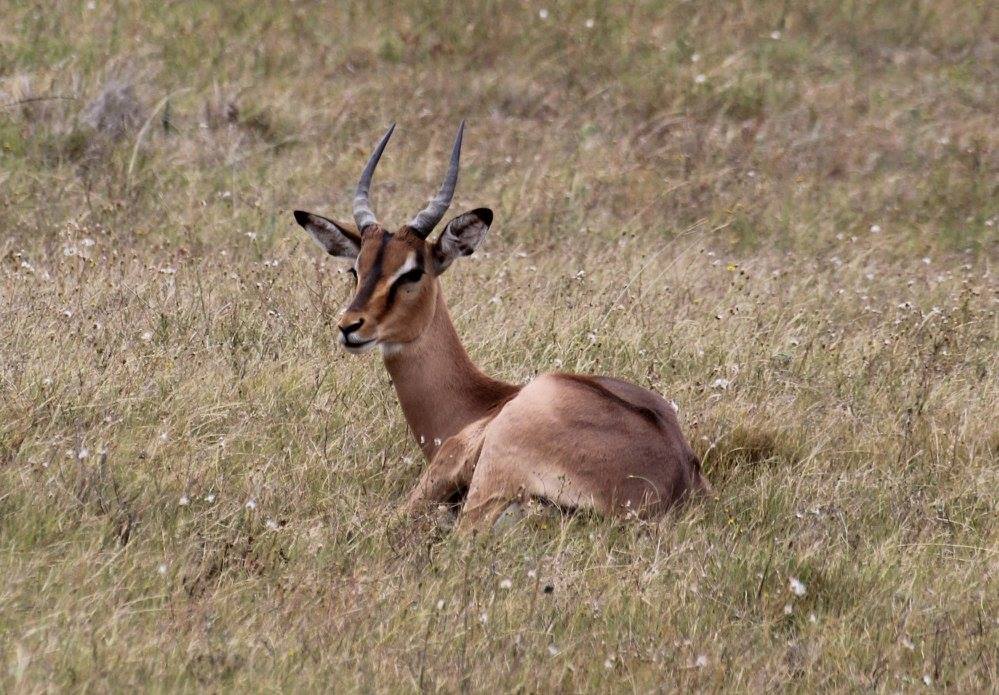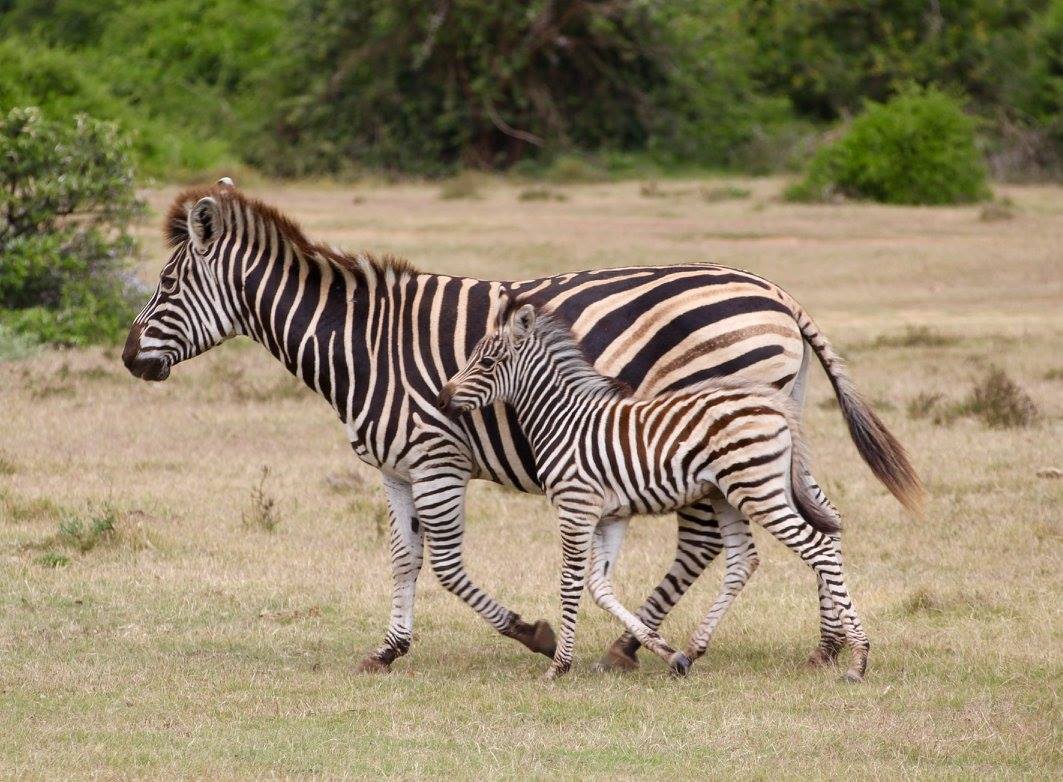 so sweet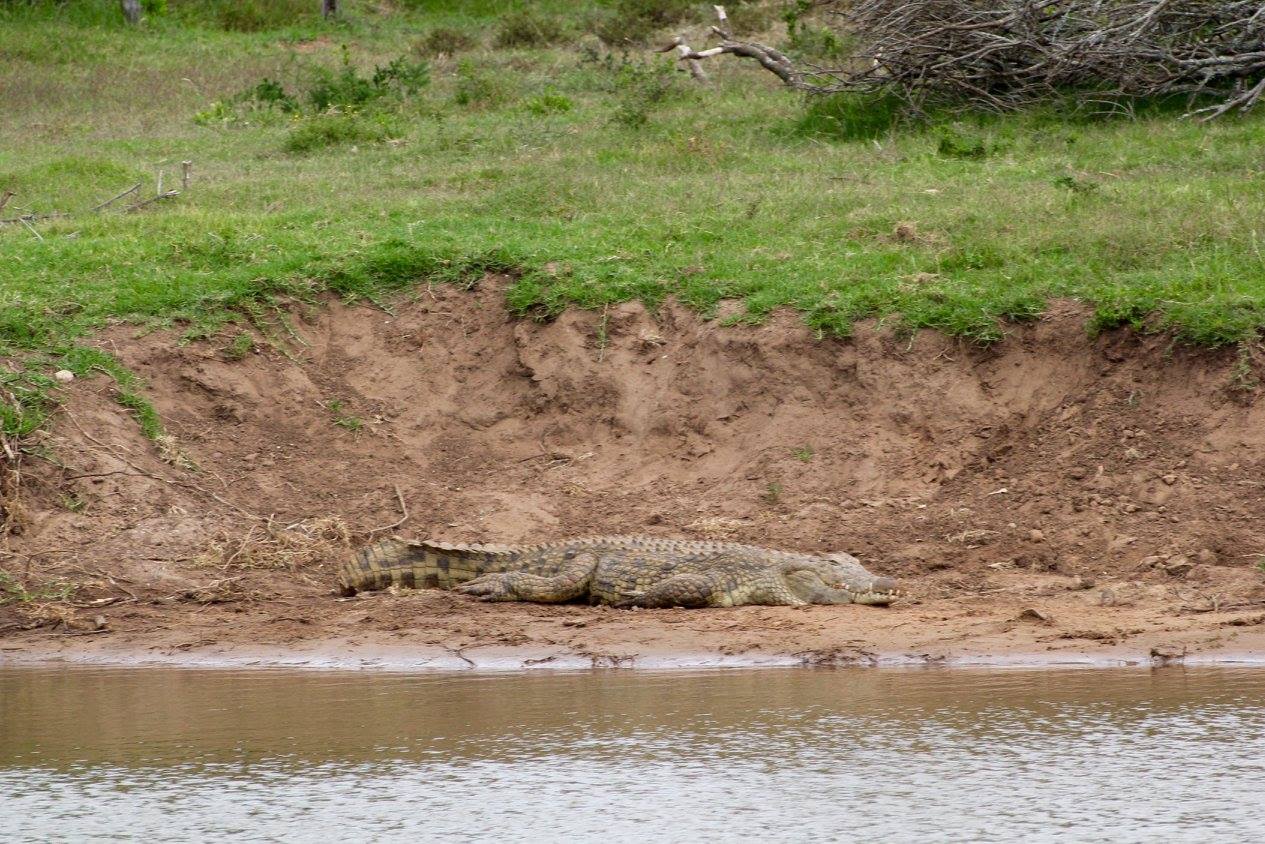 croc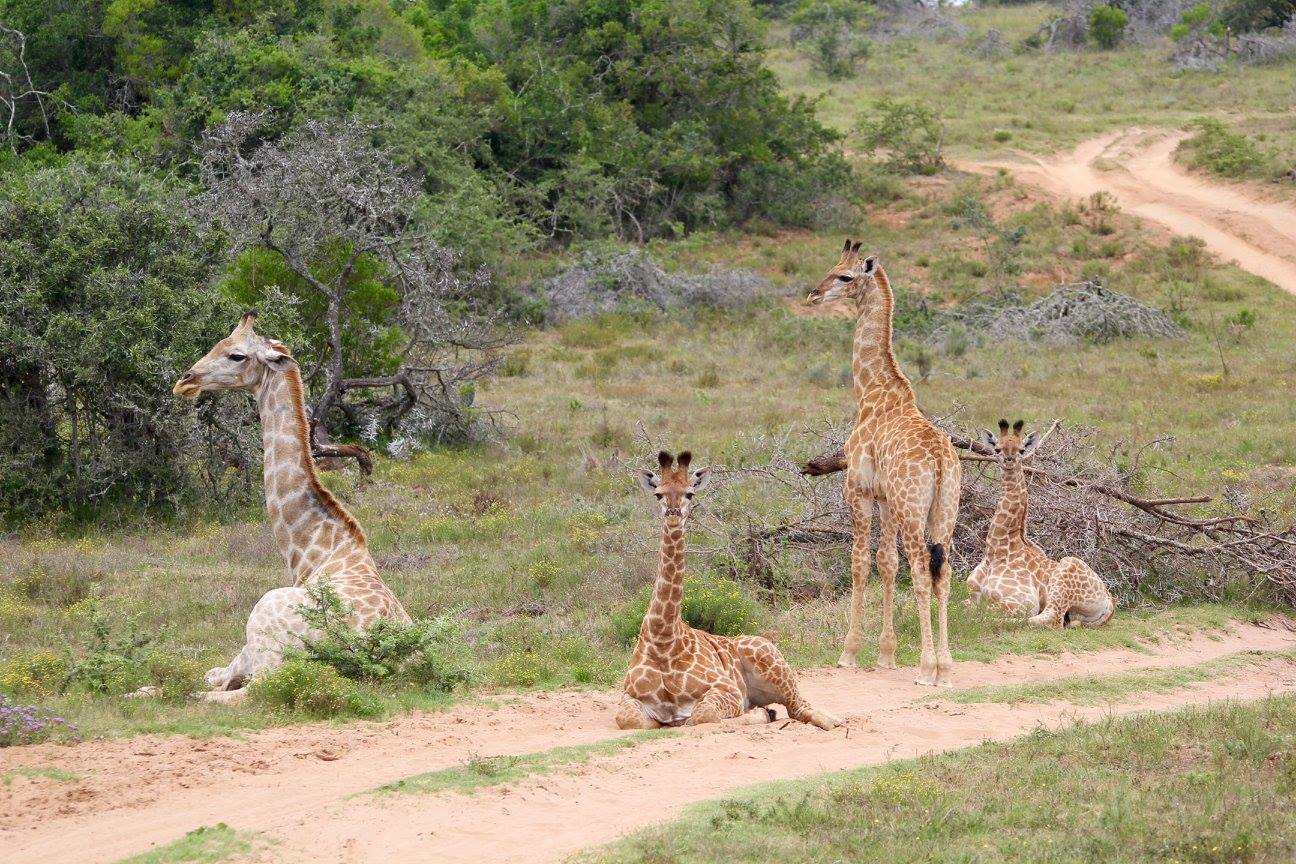 baby giraffes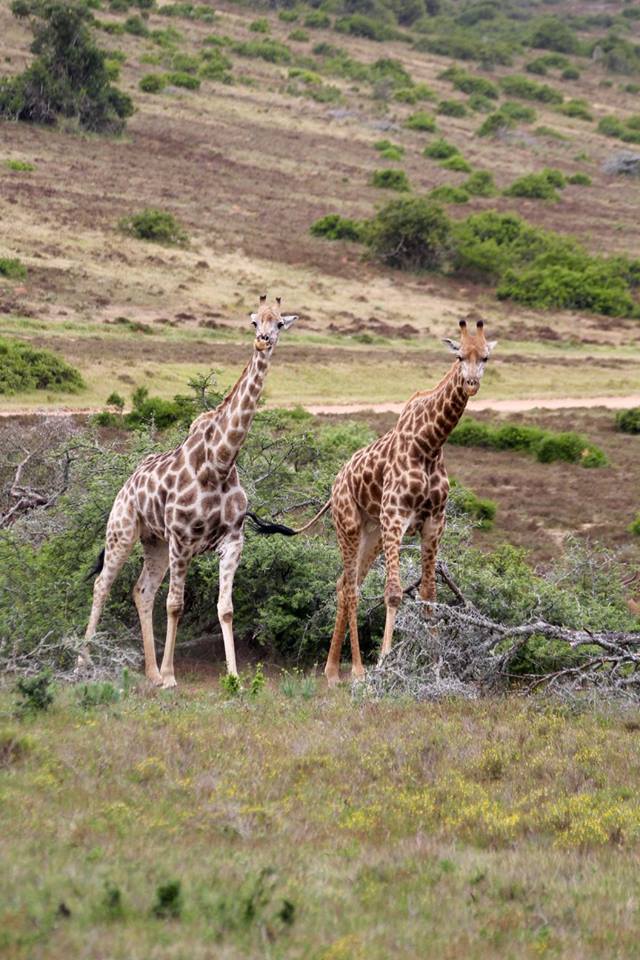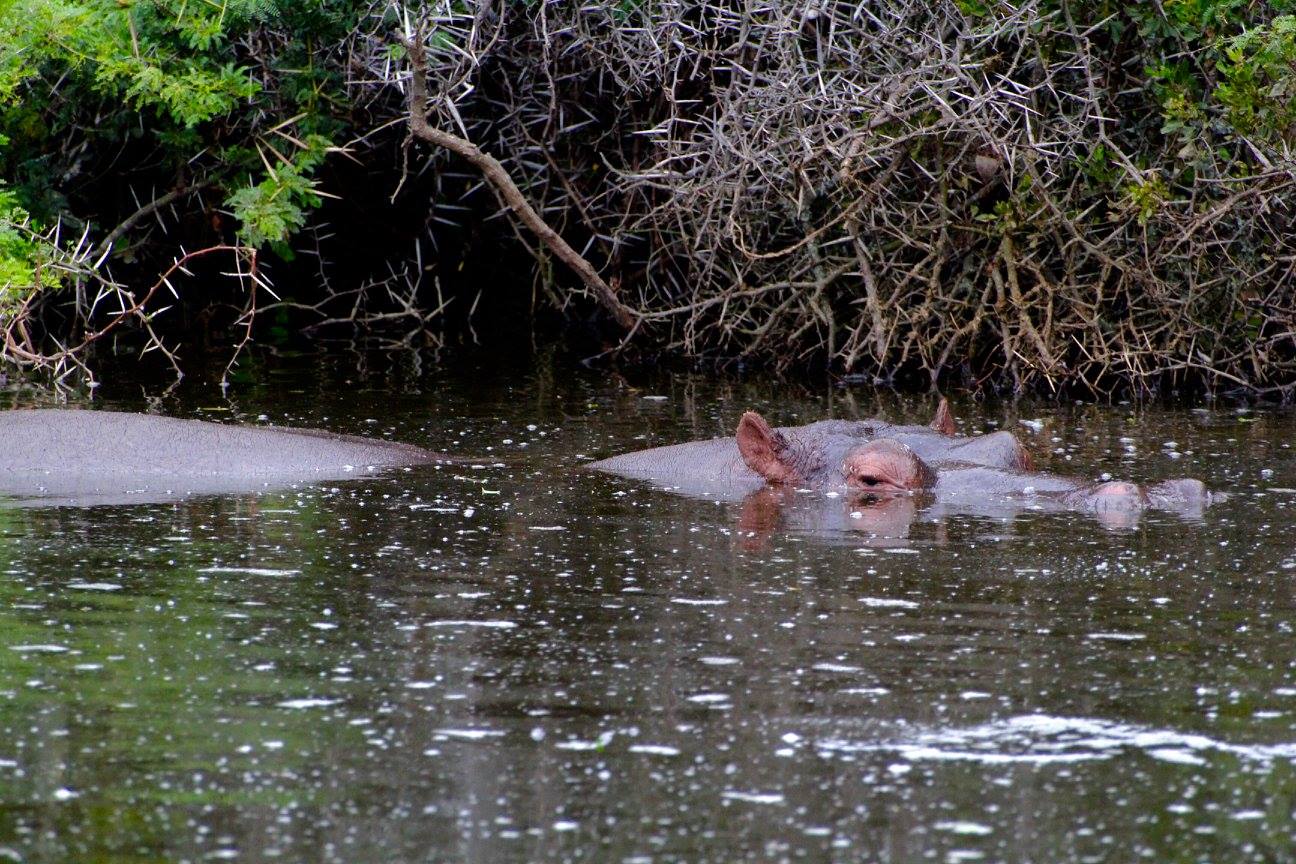 Hippo: the animal with the most kill in Africa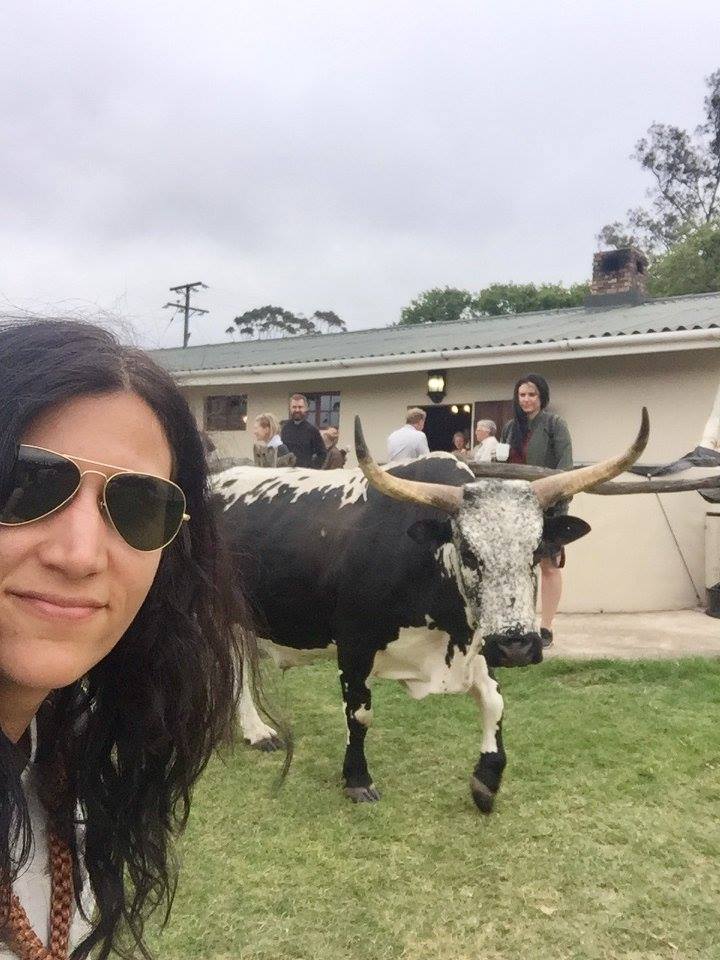 just another selfie with a cow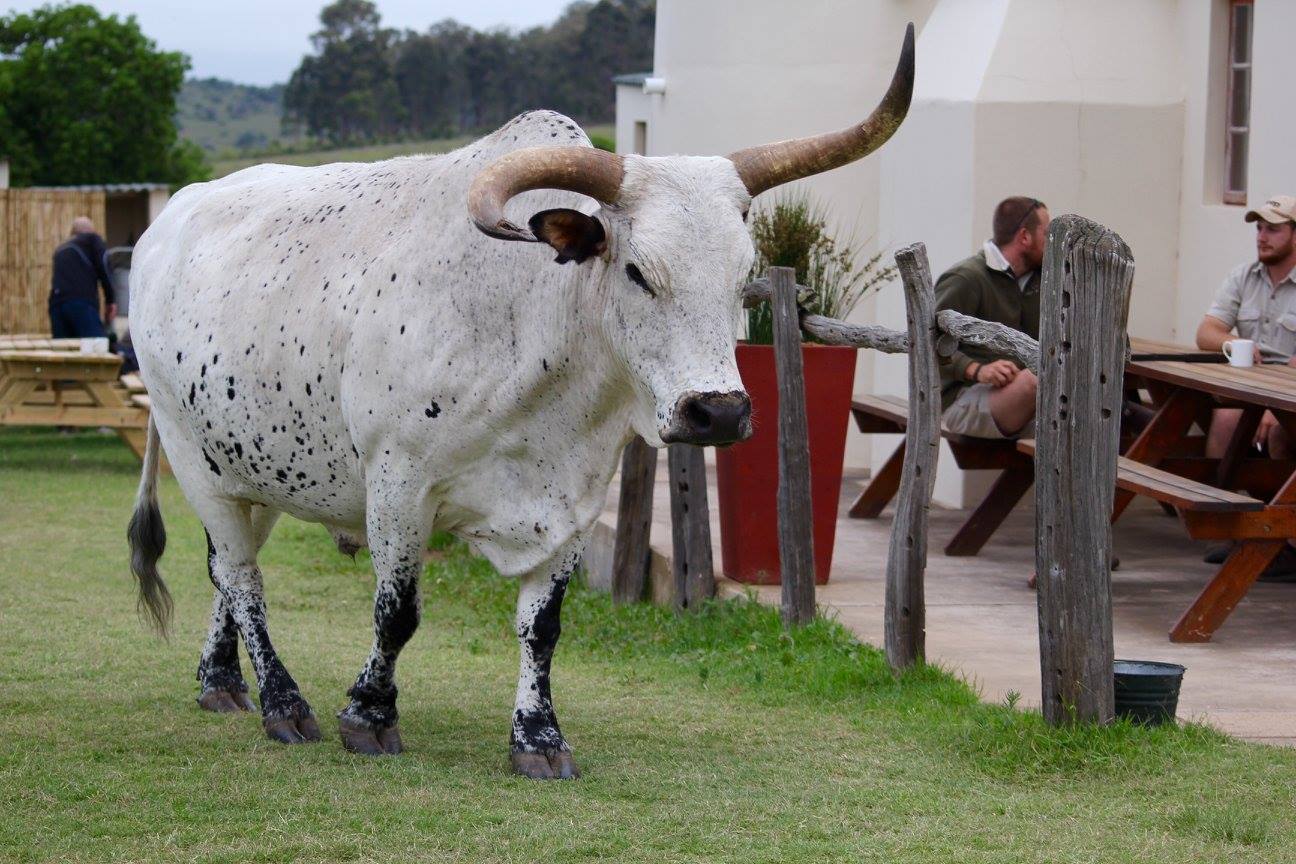 that's one massive cow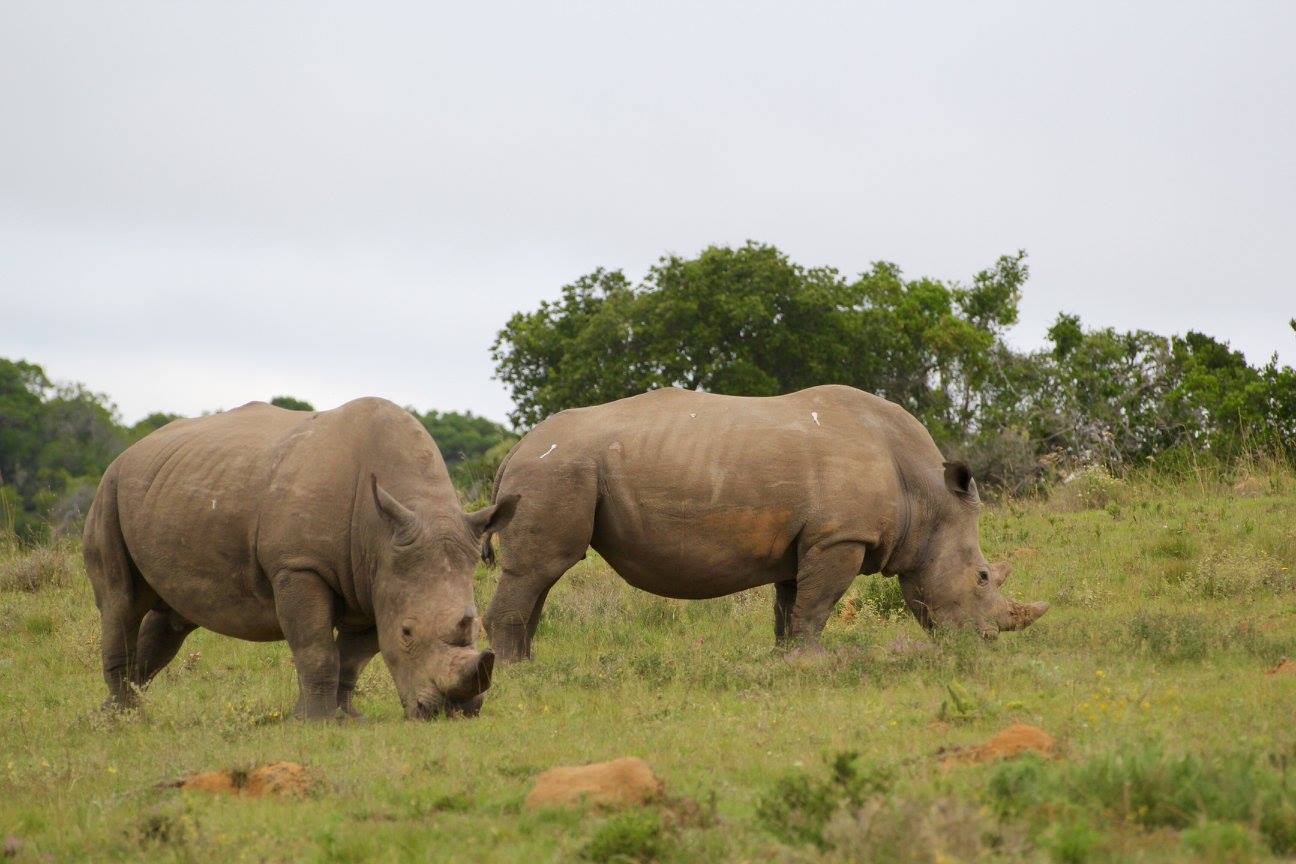 white rhinos
the King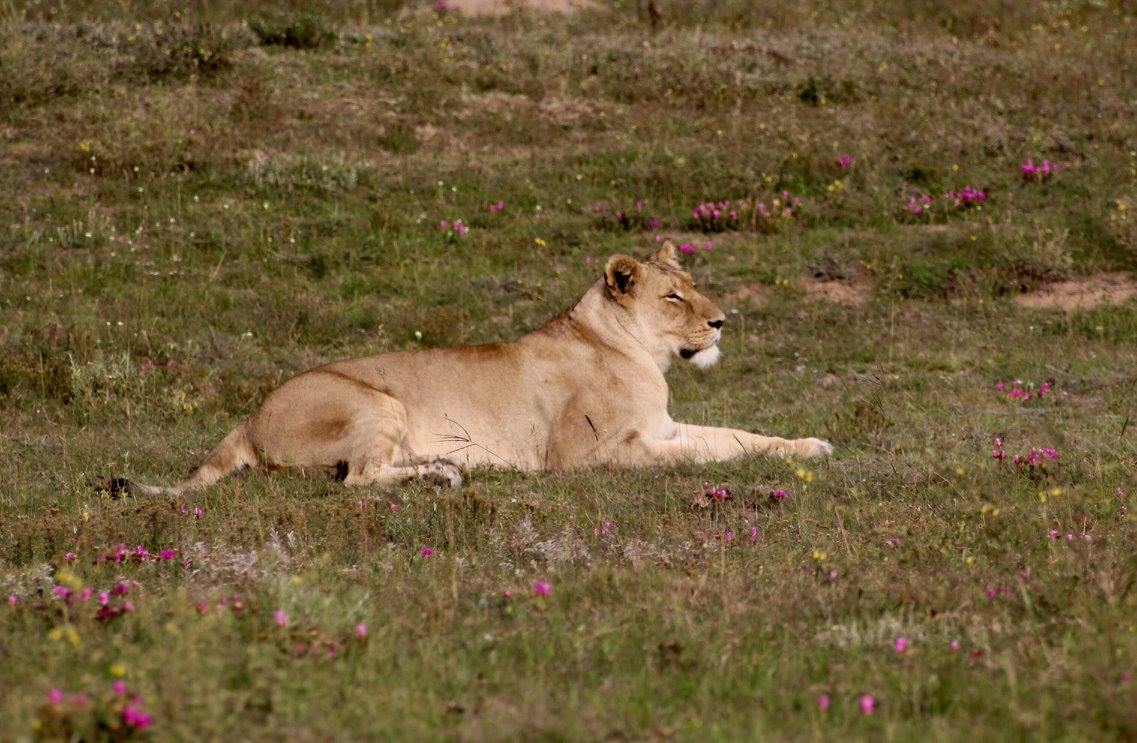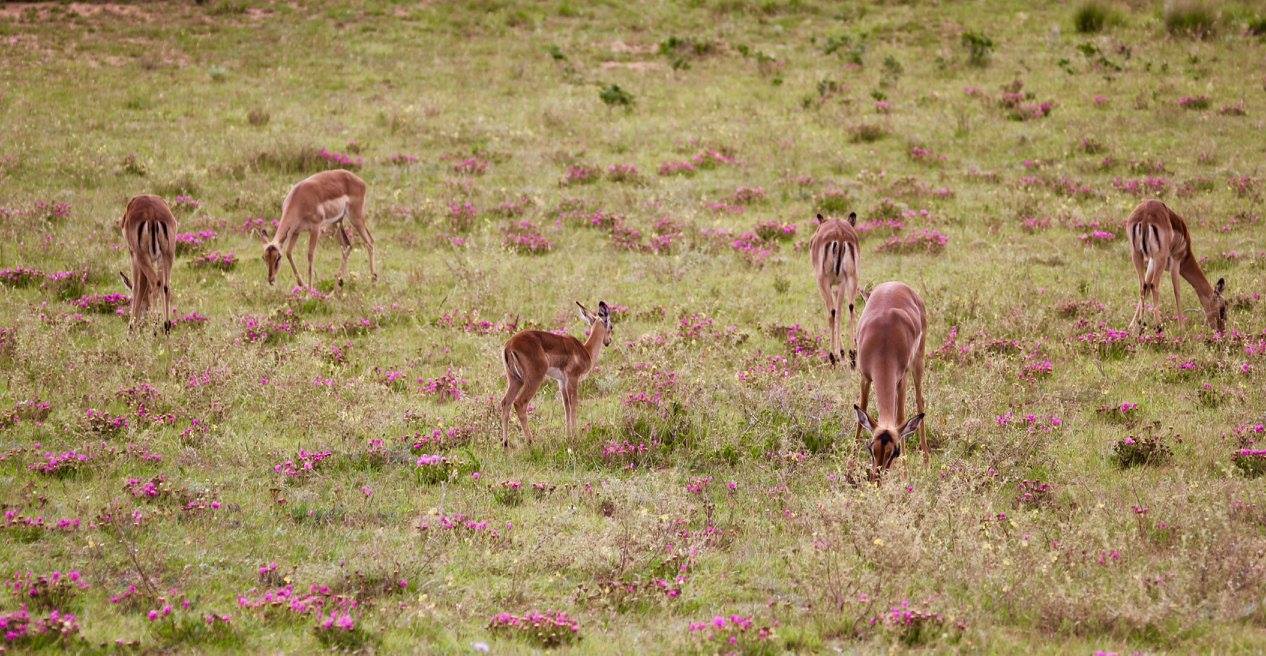 they call impalas the Mc Donalds of the jungle because of their M on the back and they are a quick eat for predators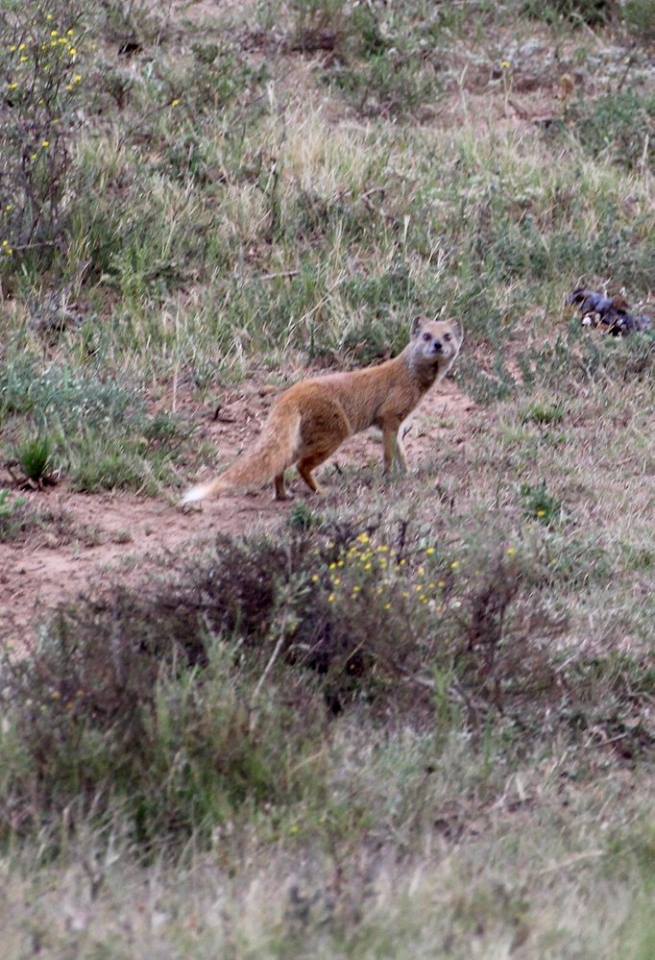 mongoose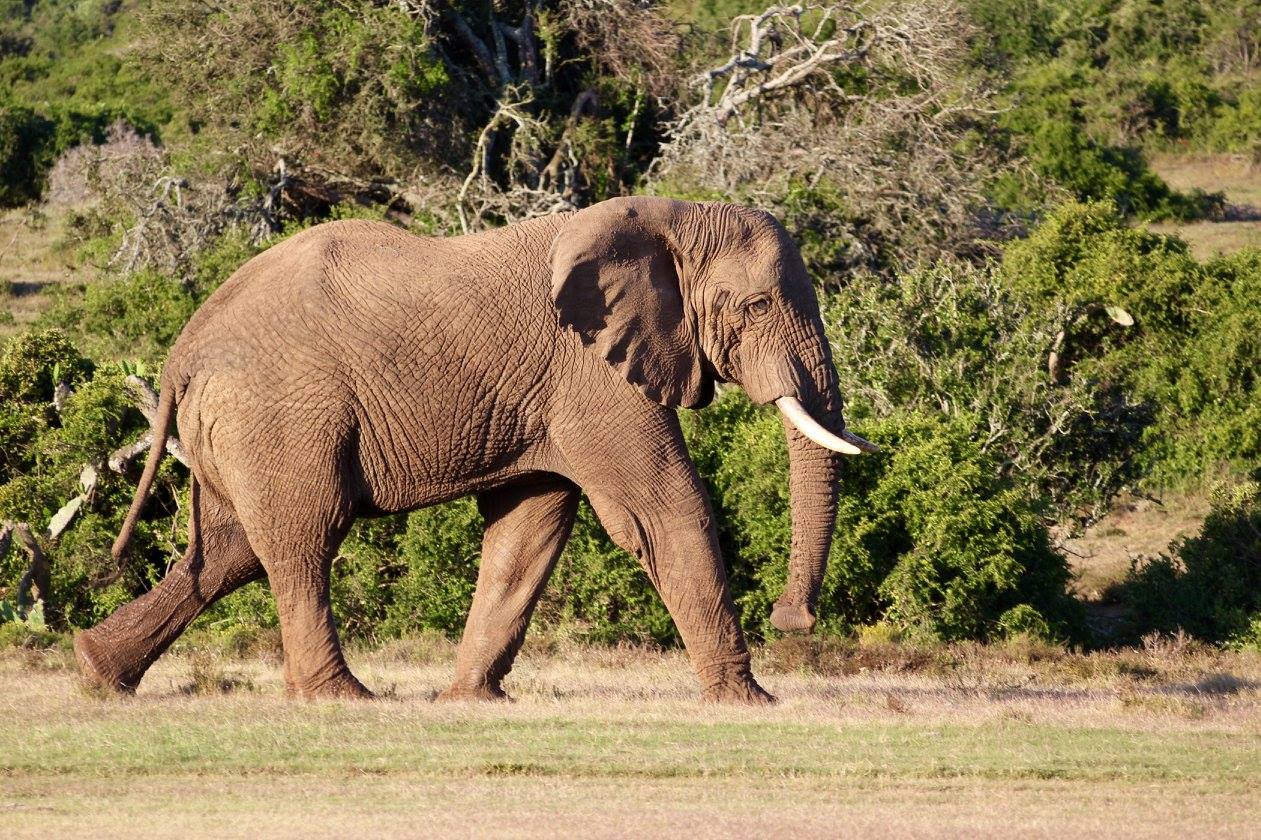 big guy
We did see alot of antelopes, rhinos, giraffes, zebras, wilderbeast, hippos, crocs, lions etc. however one experience was a bit too much adventure even for an adrenaline junkie like me. So our guide Ryan was off to find some elephants and up a hill we saw this huge bull. He wasn't as happy to see us as we were to see him. So he charged at us, from quite far though, so the guide turned around, later on though went back to find him again. So he followed him with the Safari vehicle and suddenly the bull turned around and walked towards us, his ears flapping and stomping. So even an amateur like myself could tell that this was not a happy elephant. Then all of a sudden he started running towards us, me sitting in the very back, had the best view of what's happening. So when the bull was only 4 meters away Debbie started to freak out and telling the guide to get the hell away. So with full speed we were fleeing and he was chasing us. That was sooo freaking scary, and it's all Ryans fault because he tested the bulls boundaries, even provoking him, very unprofessionell and dangerous in my opinion! Debbie was shaking and didn't speak anymore and she was done with safari for the day and so was I.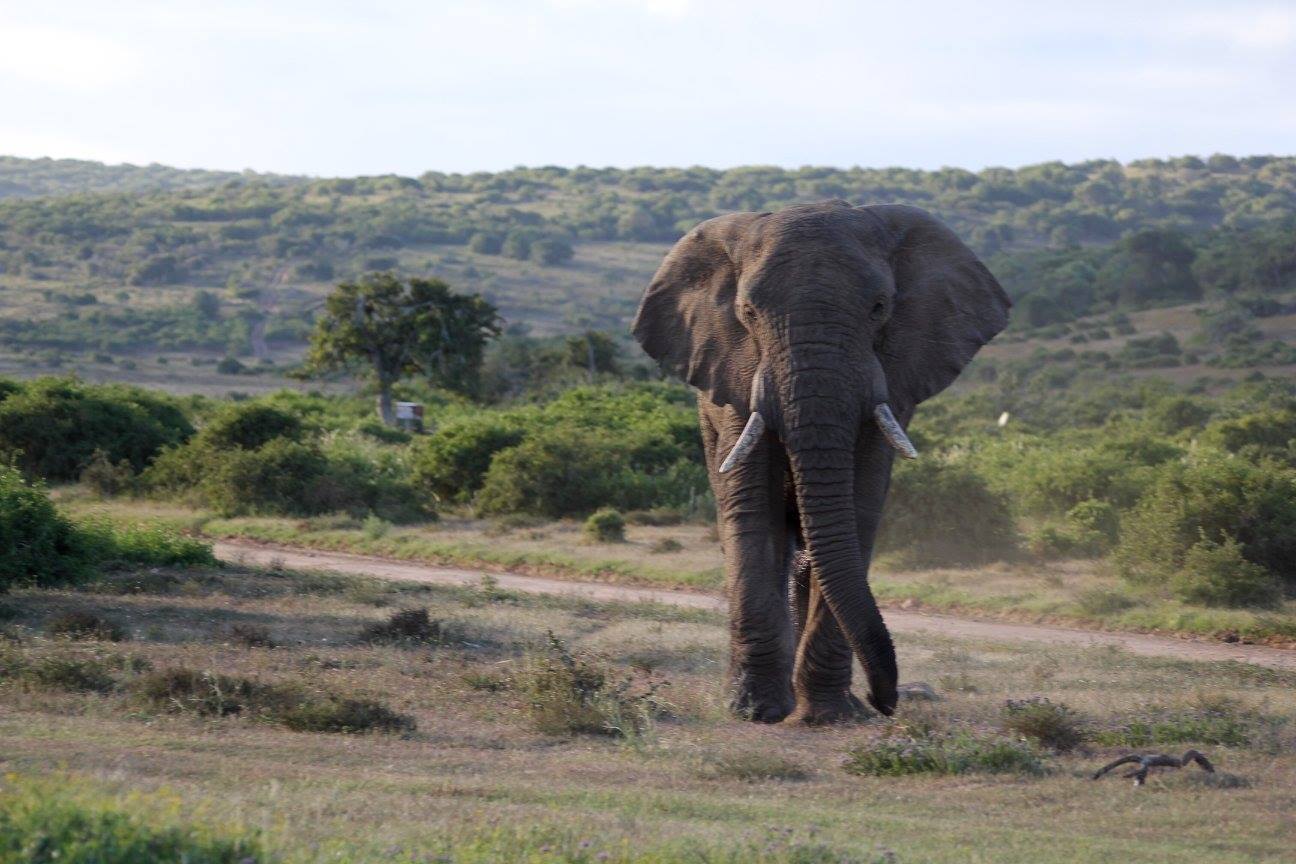 scariest moment so far, this bull was charging us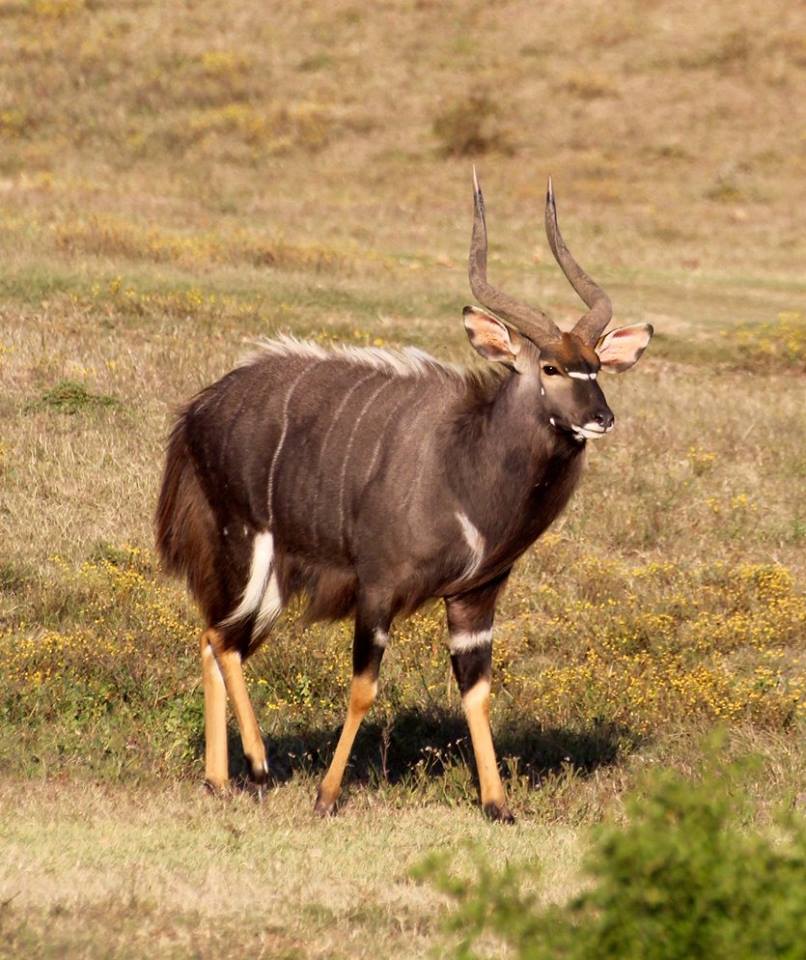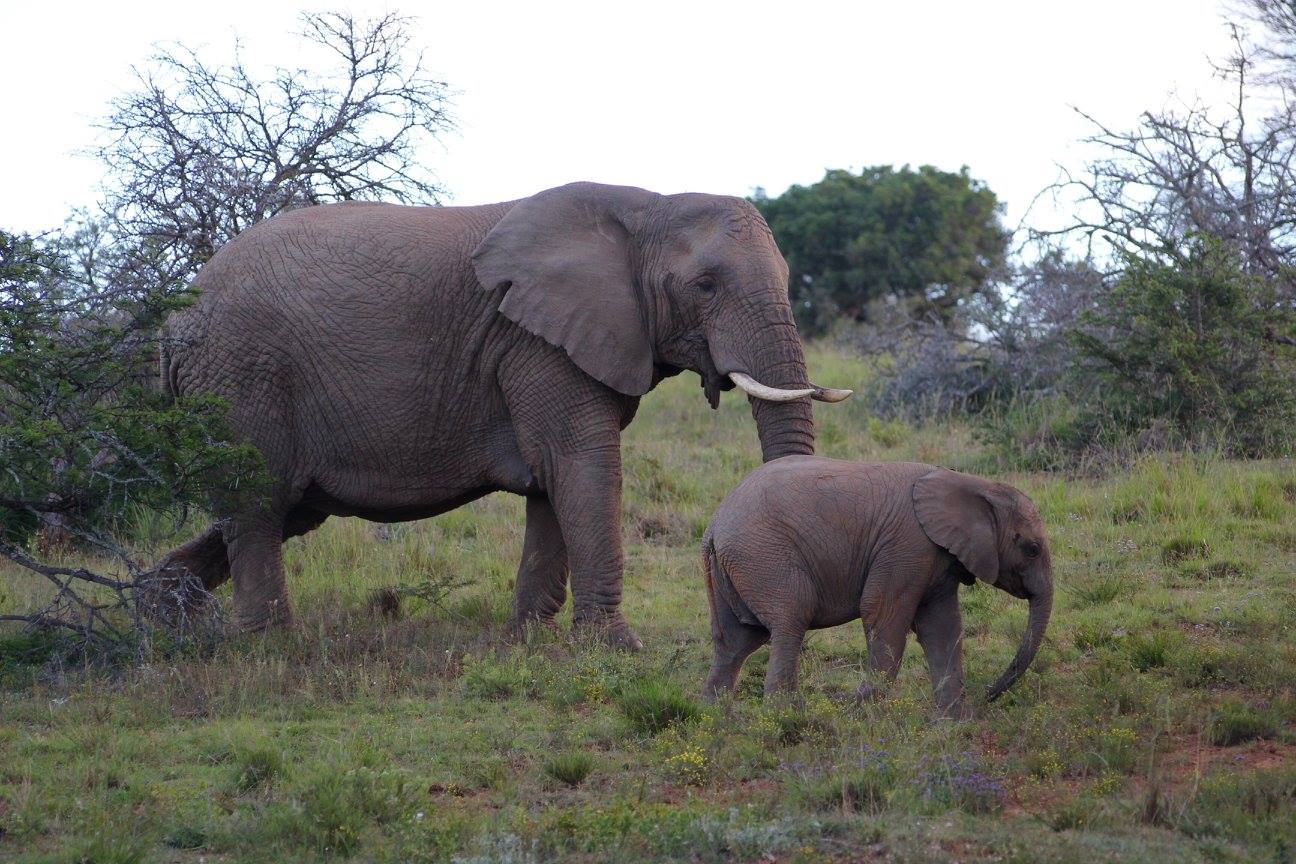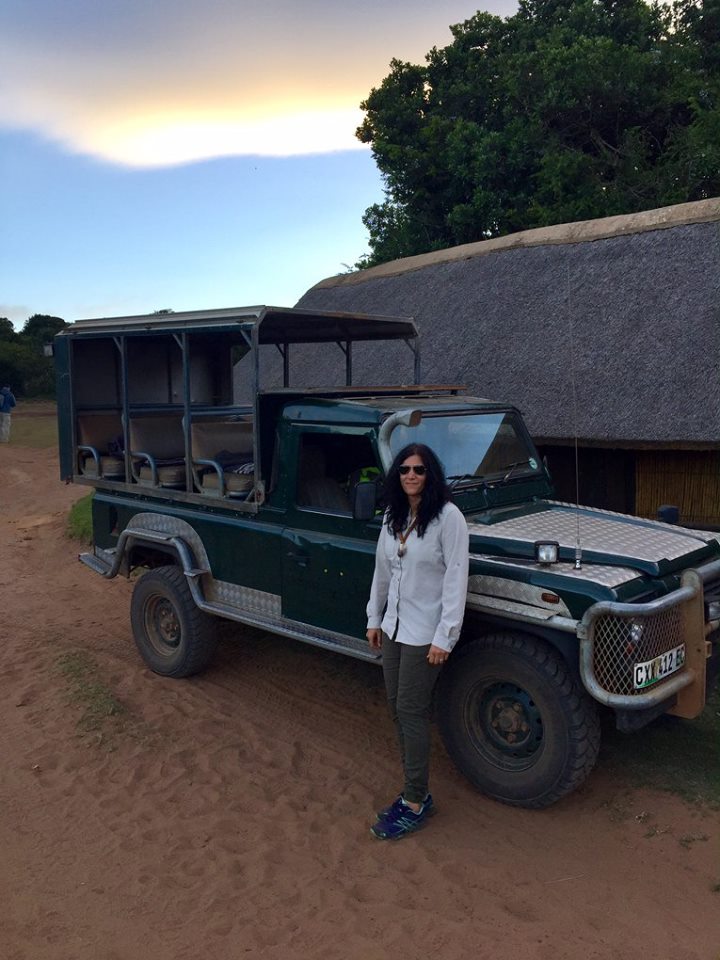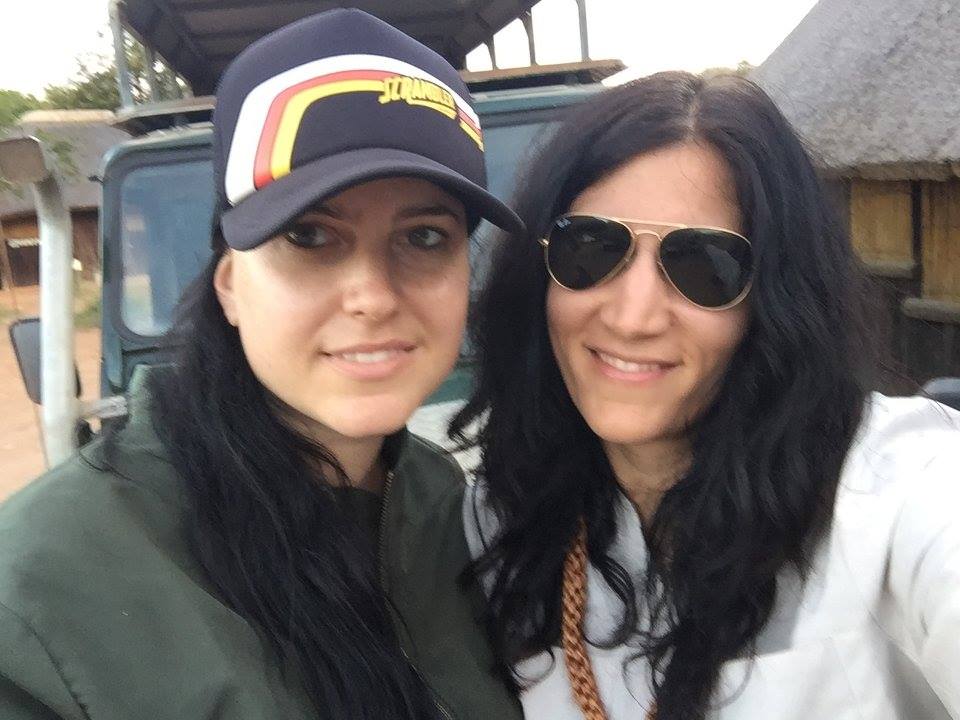 happy to be alive after the elephant incident lol
Addo Elephant National Park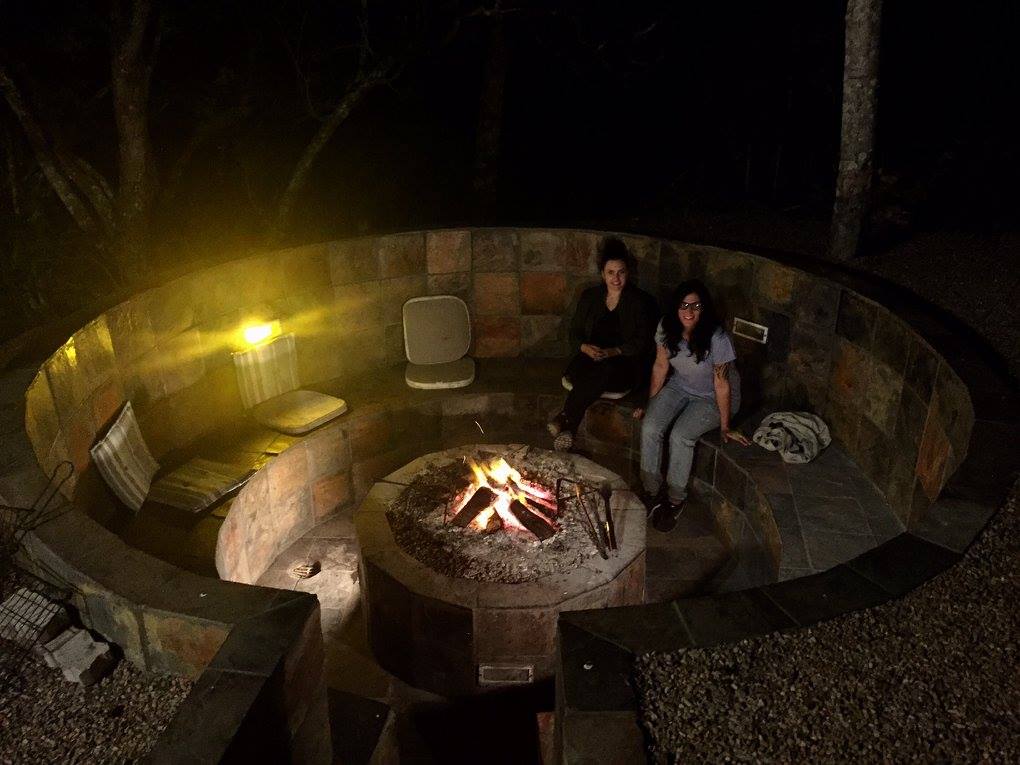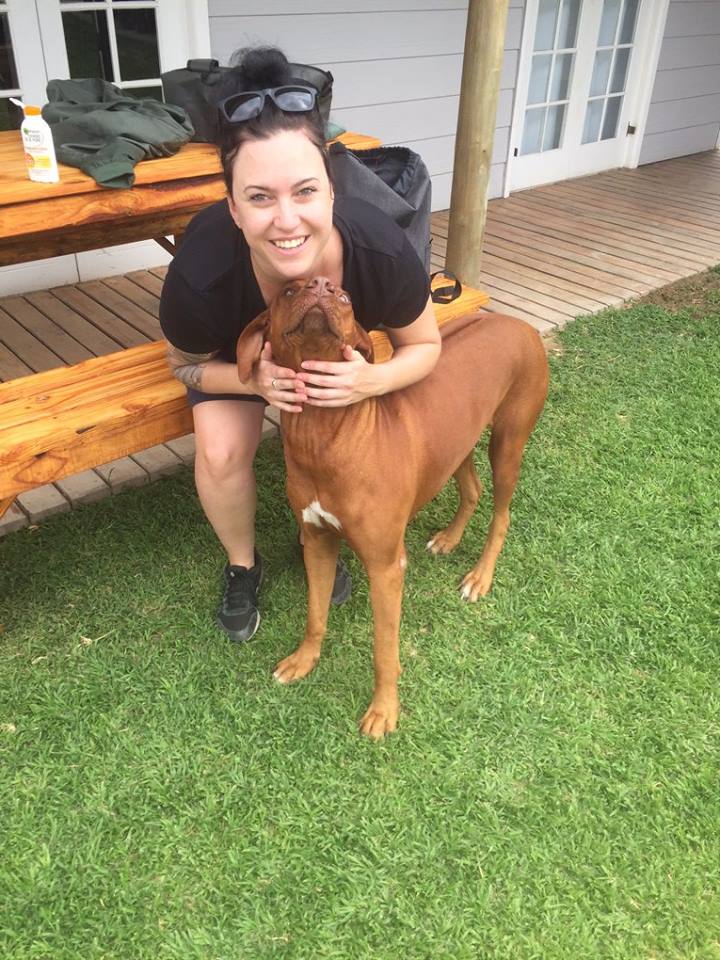 Debbie loves ridgebacks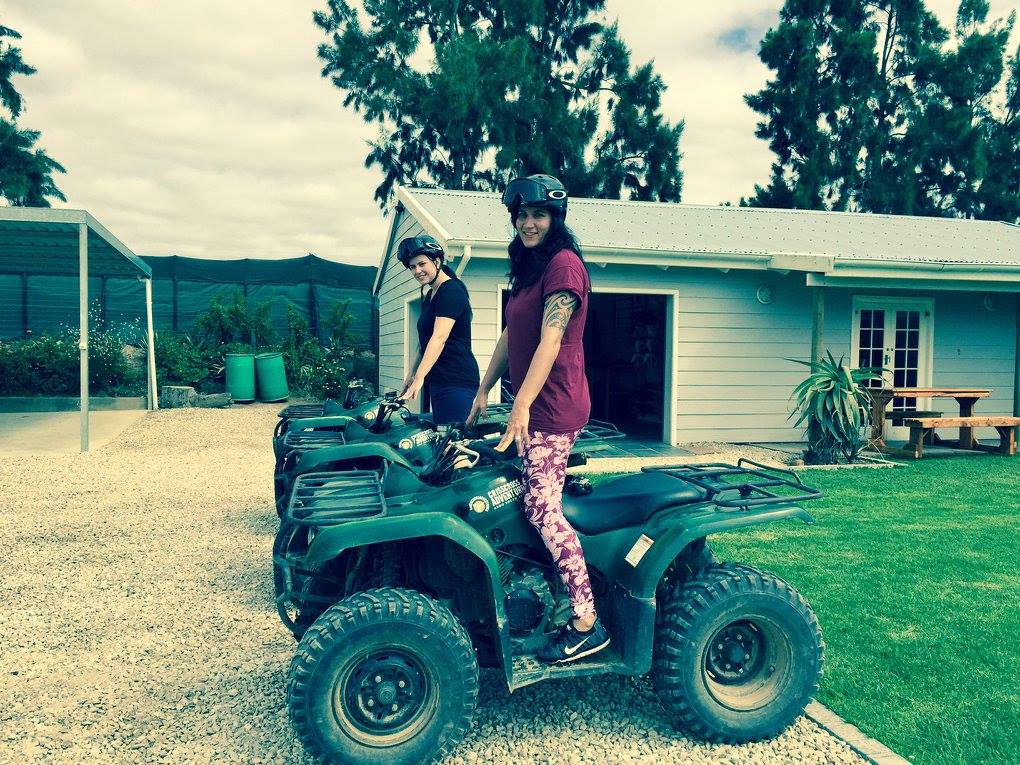 quading adventure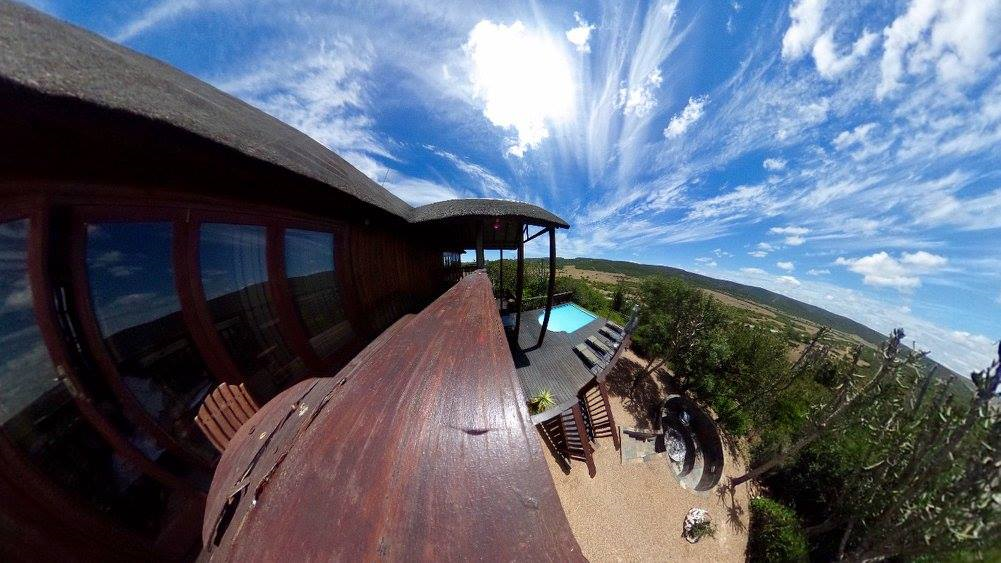 Addo Afrique Estate - view from our balcony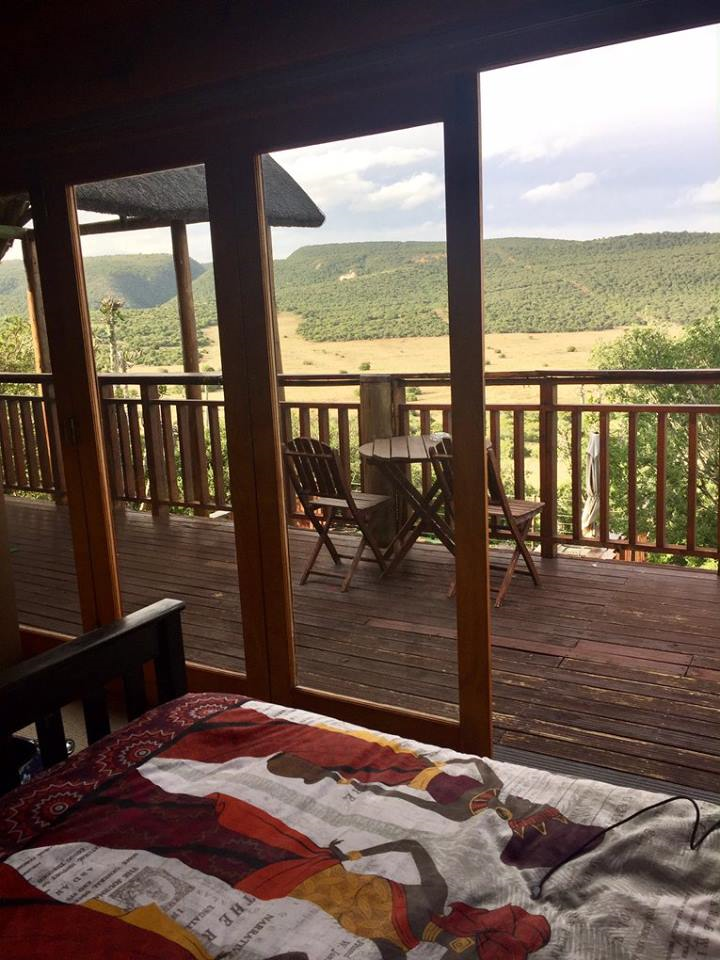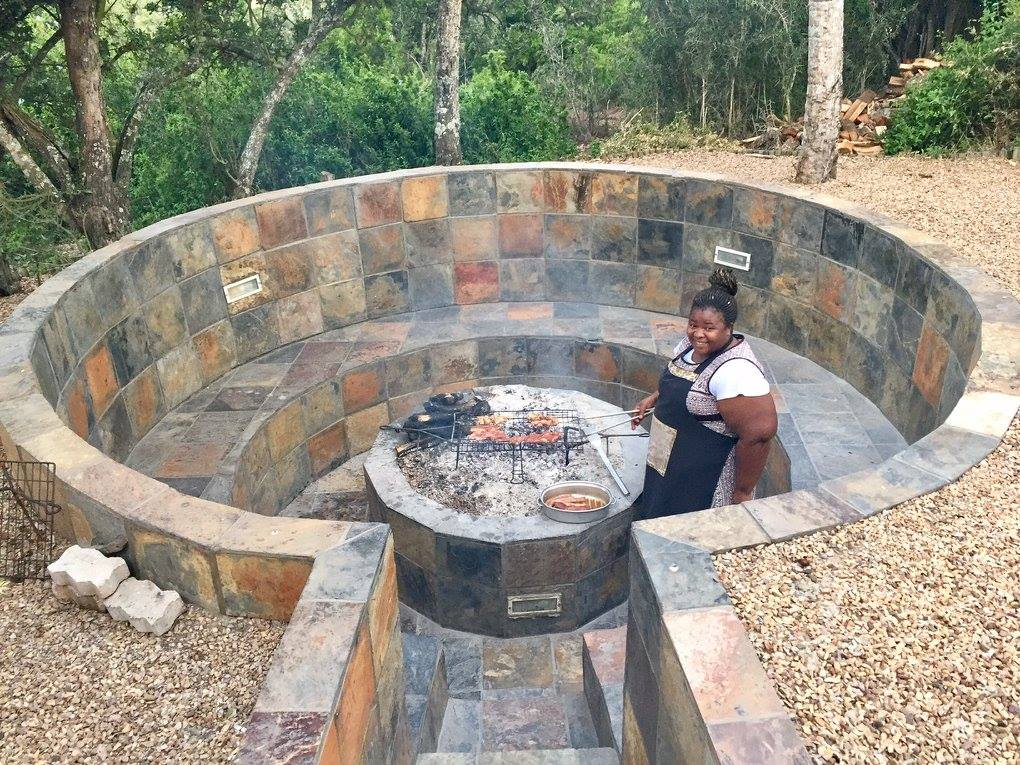 traditional Braai with Prisca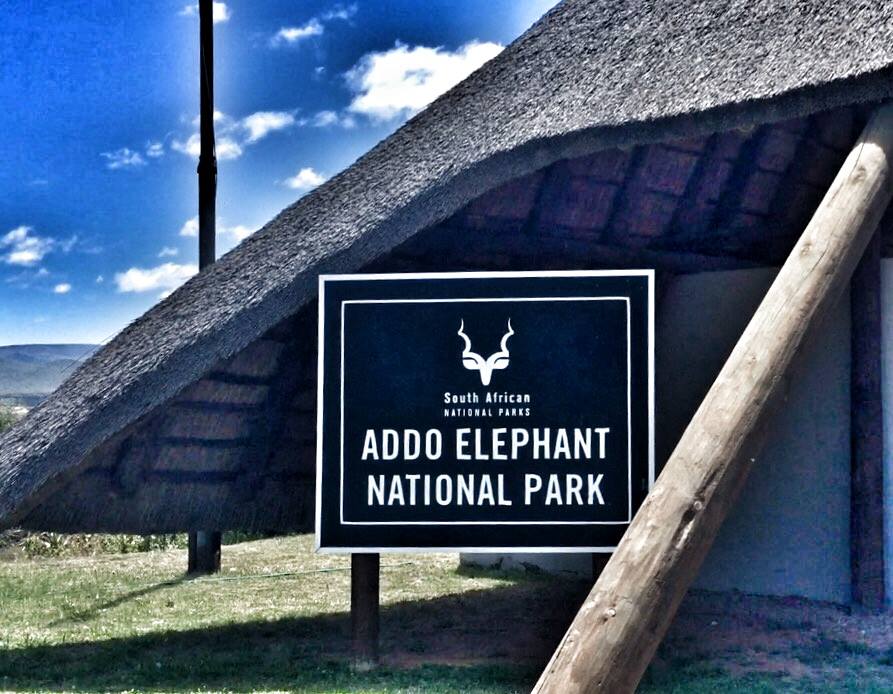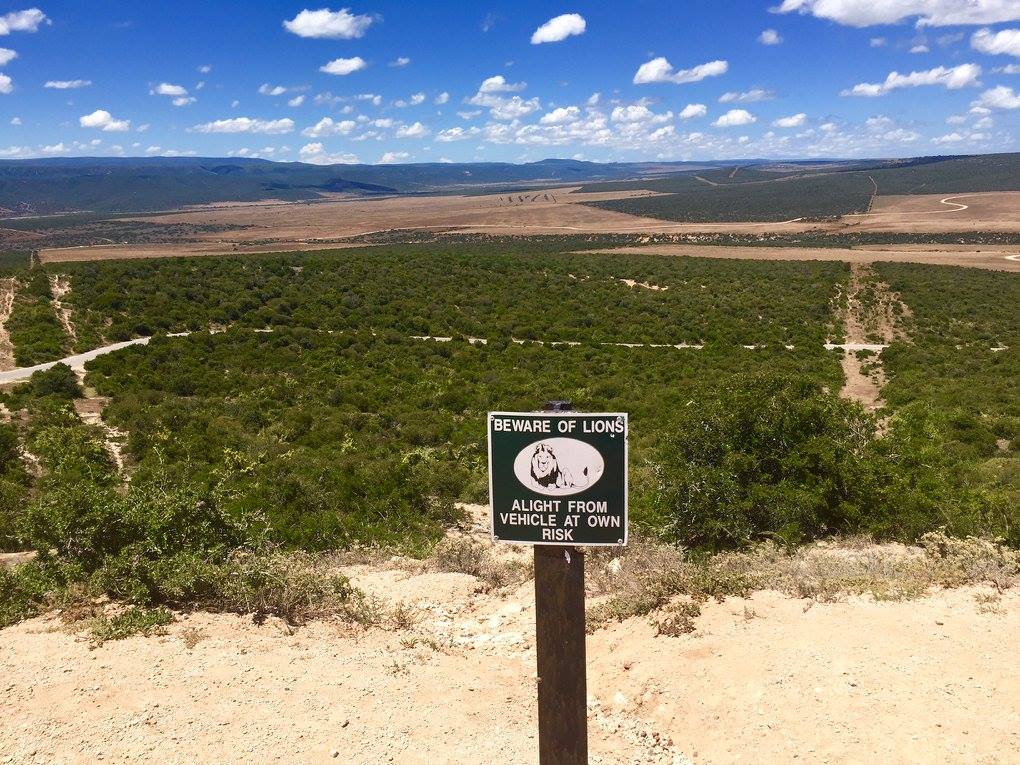 Addo Elephant National Park
enjoying one of my favorite countries South Africa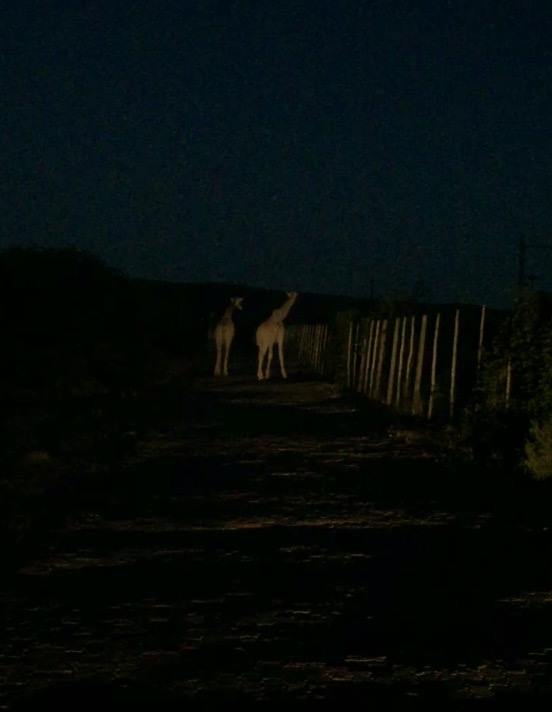 a giraffe family of four in the driveway of our lodge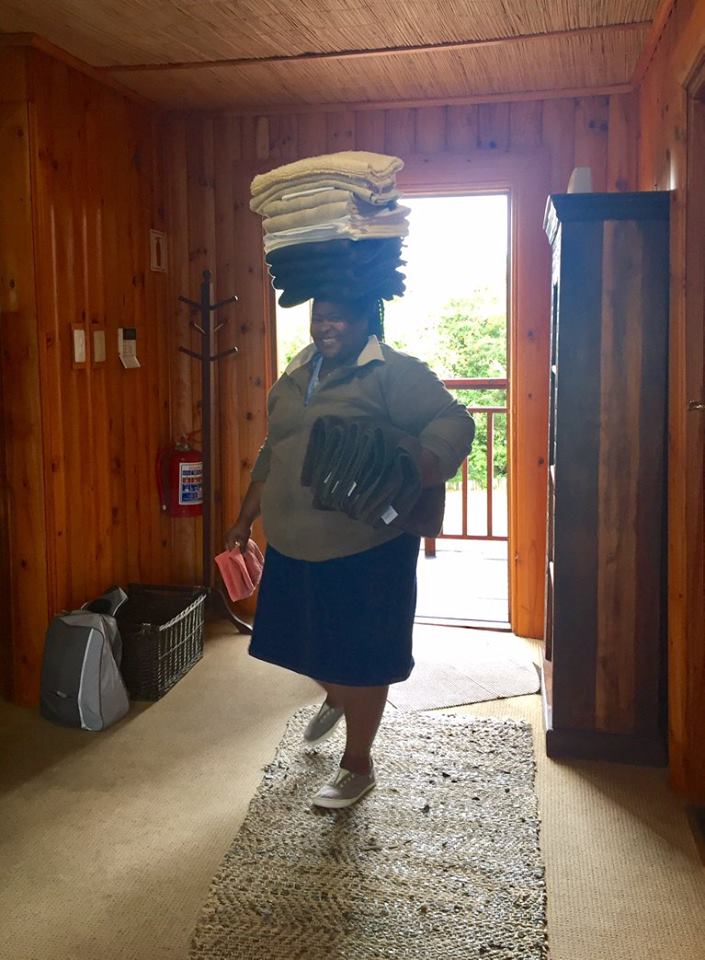 what a talent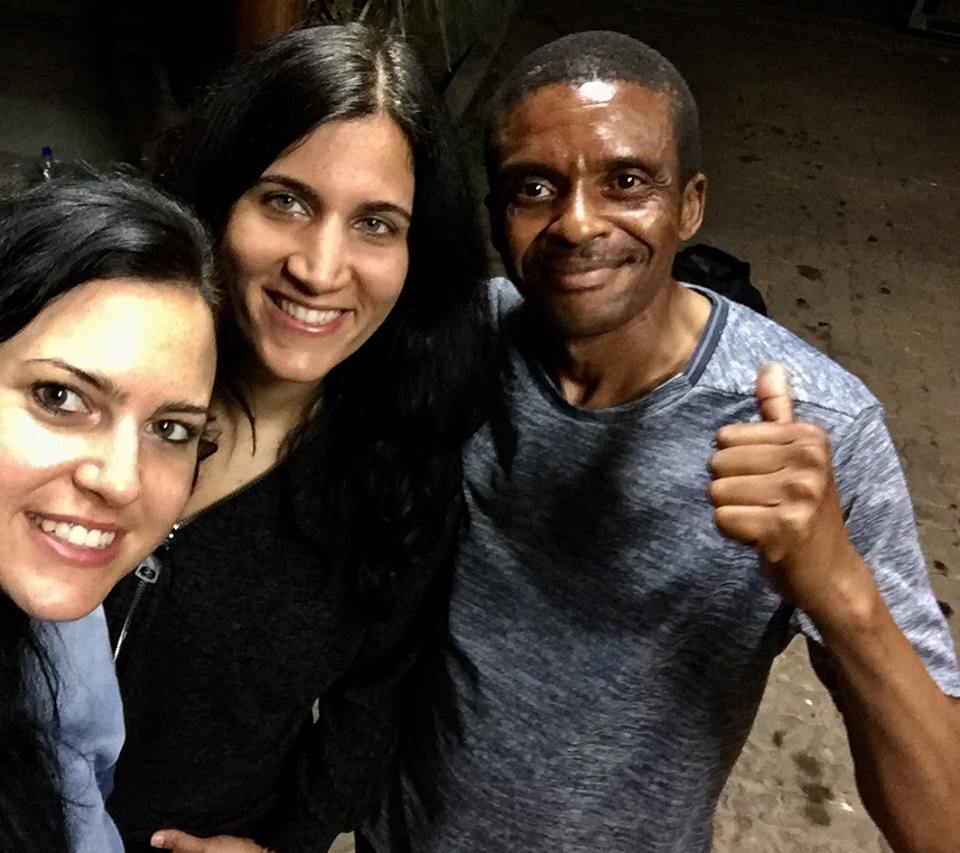 a giraffe family of four in the driveway of our lodge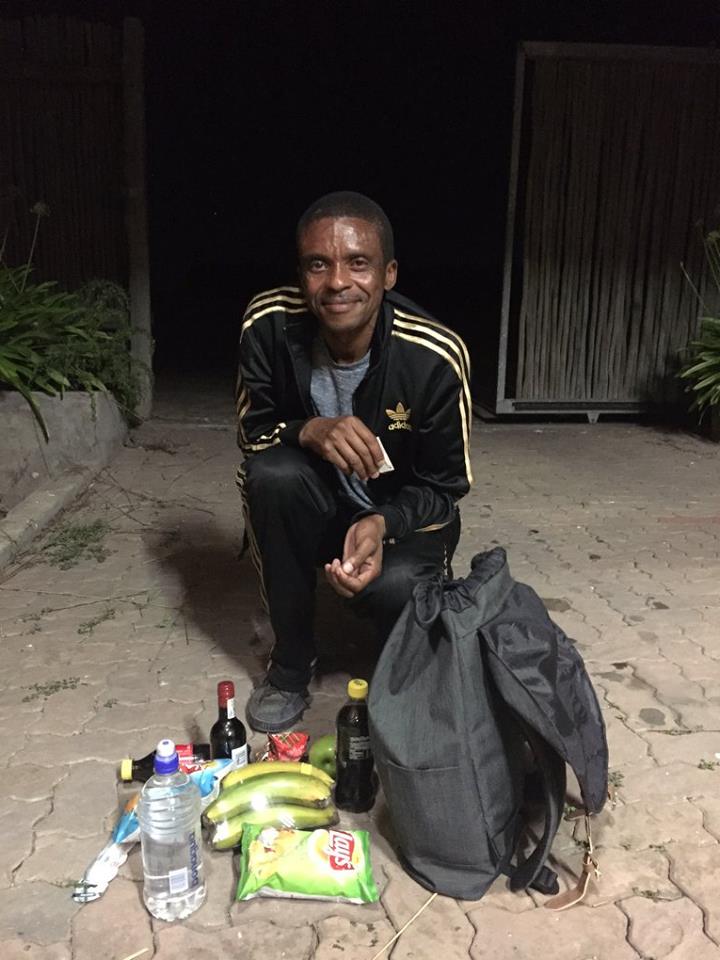 we gave him our old backpack filled with a few goodies and he had tears in his eyes...we sometimes underestimate the influence of little things
It's already Dec 31, I can't believe how fast this year went by. It was a fantastic year for me and I am looking forward to 2018 and what's in store for me next year. May you have a year that is filled with love, laughter, good friends, success and luck, but most importantly good health. Wishing you a Happy New Year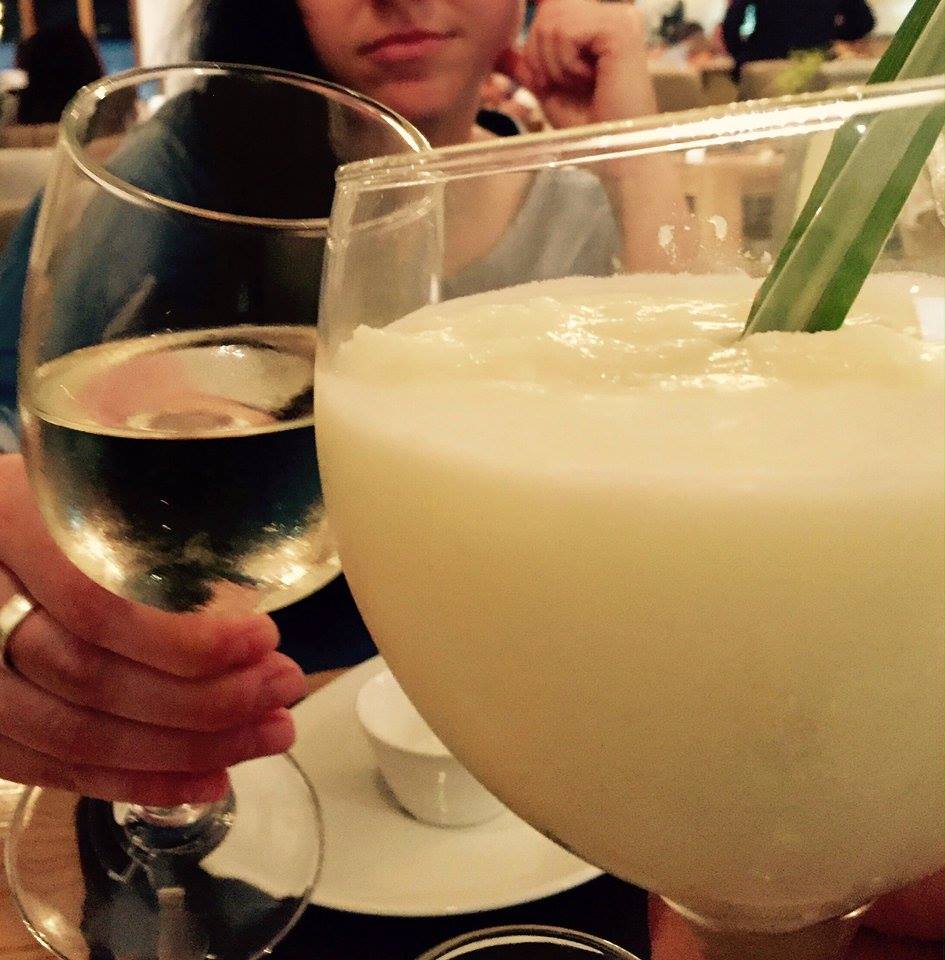 Happy New Year my love
Port Elizabeth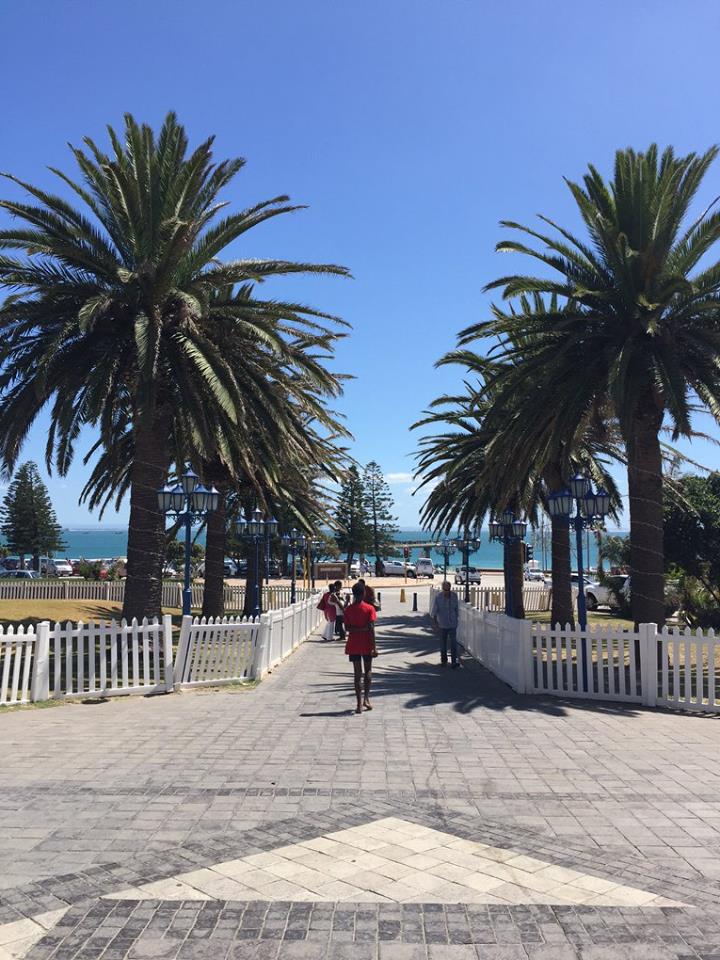 Port Elizabeth Boardwalk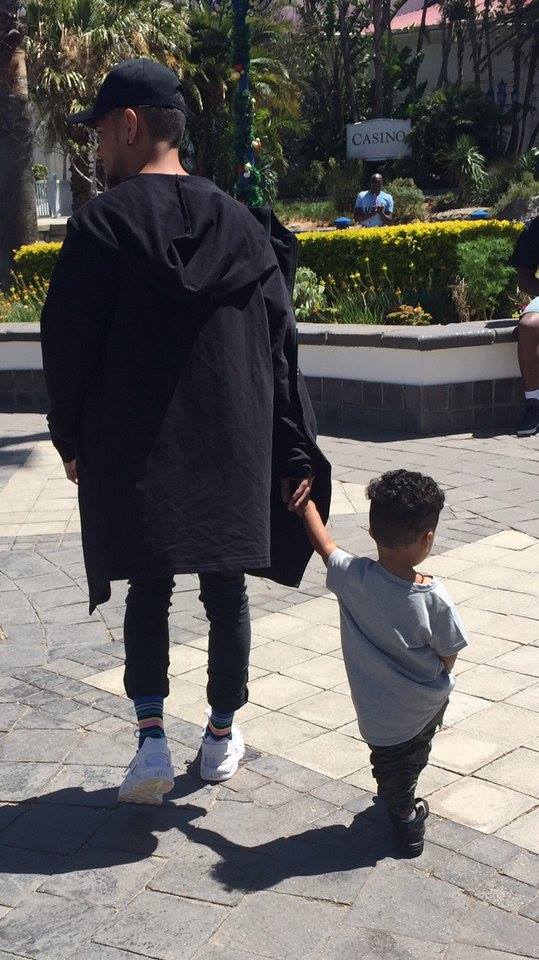 too cool for school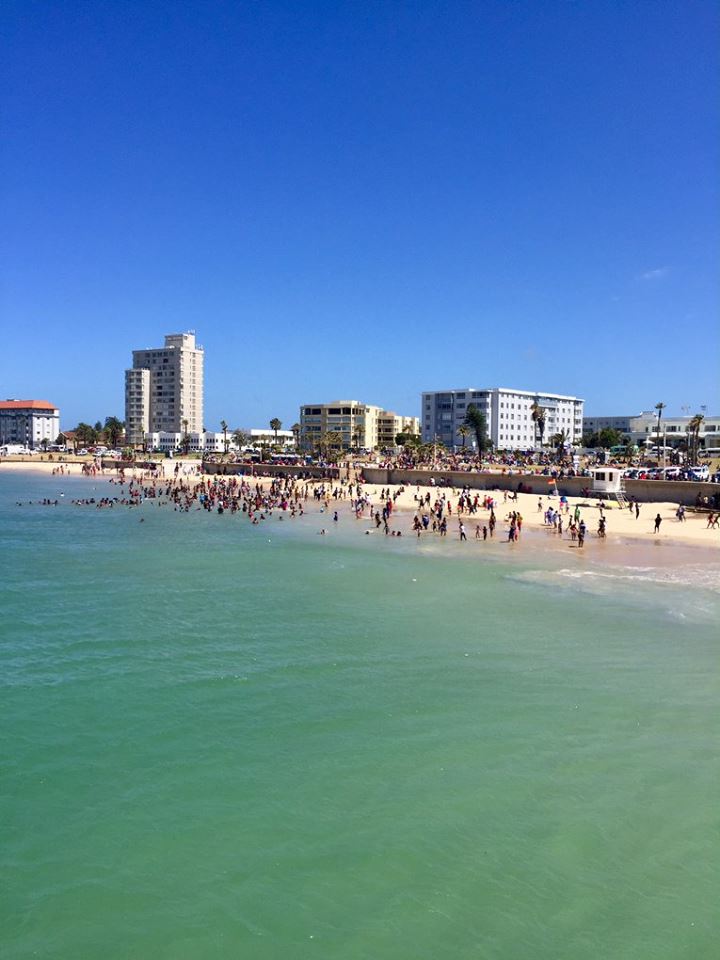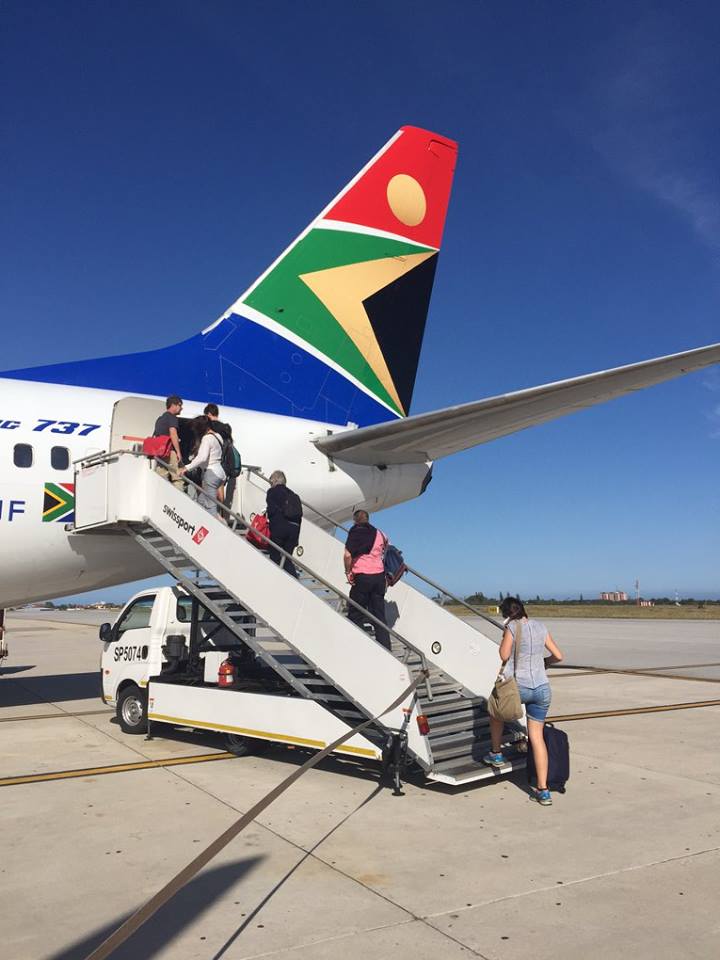 Port Elizabeth - Johannesburg - Dubai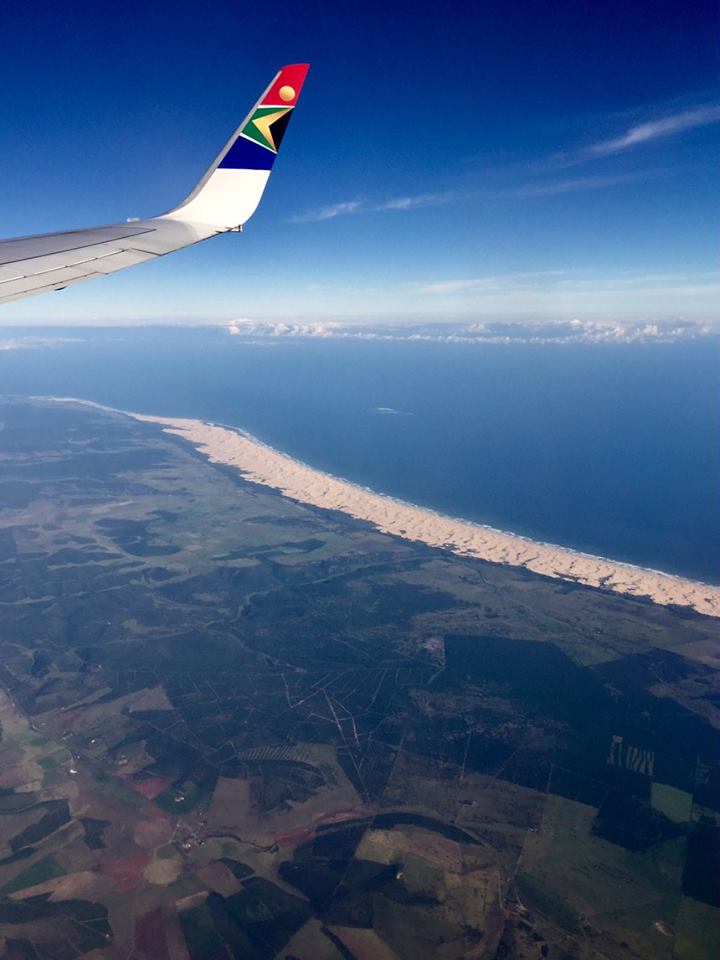 Layover Dubai
Since we were flying via Dubai we did a 3-day-layover which was perfect to get some rest, go to the beach and of course shop! We went to Dubai Mall the first and Mall of Emirates the next day and each day we walked 9 km's only doing shopping inside a mall. It's crazy how huge those malls are. There's a skating rink, an aquarium and even a ski slope inside of those two shopping centre's! And of course after x-mas and new year's they had the good sales, so it was wort it for sure ;-)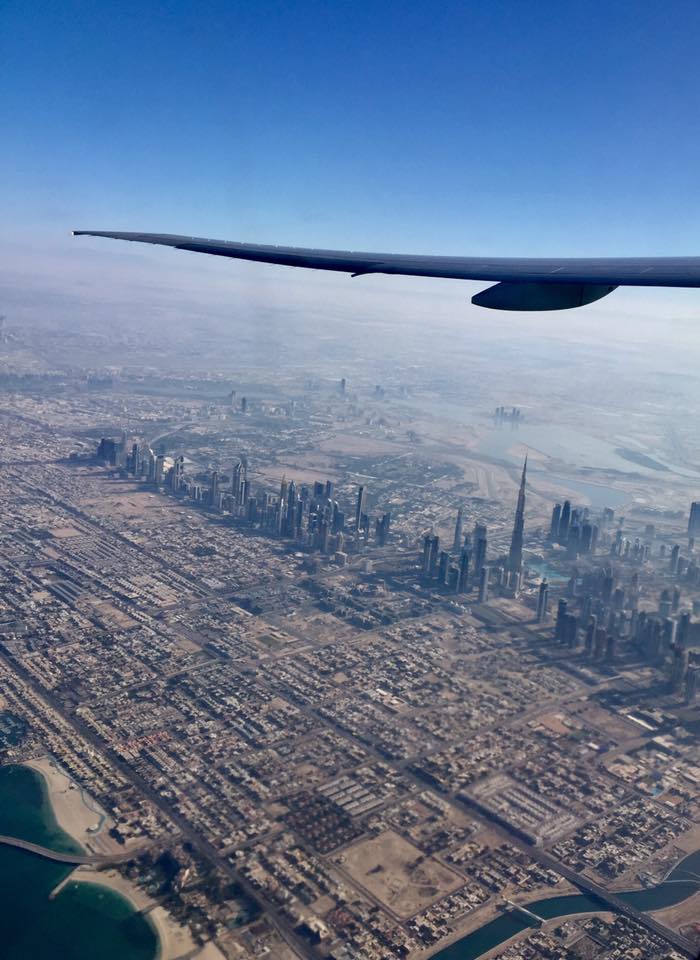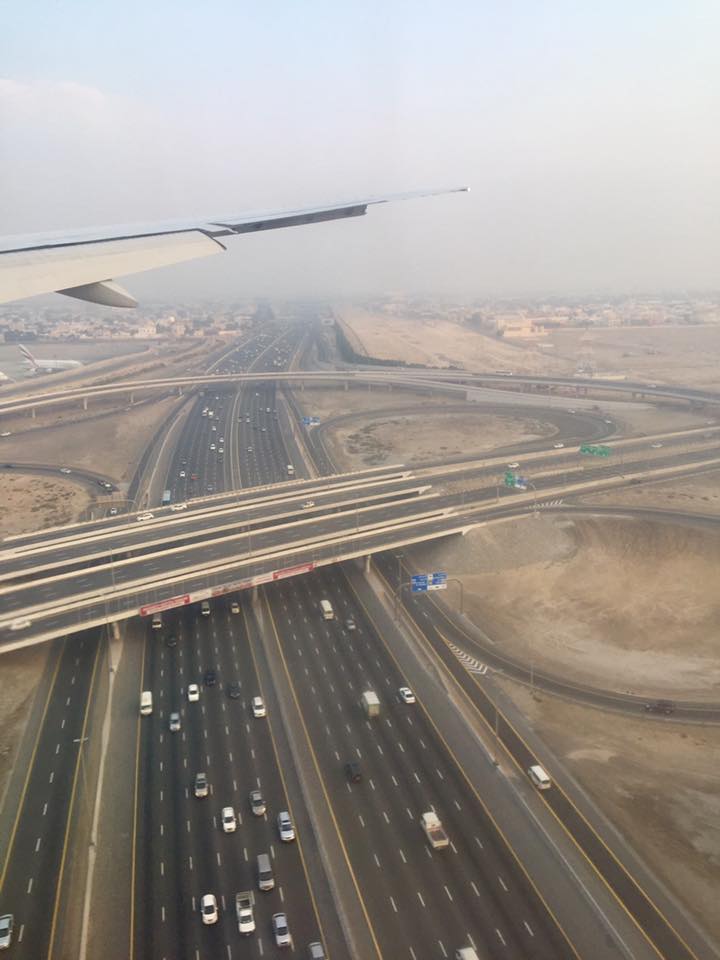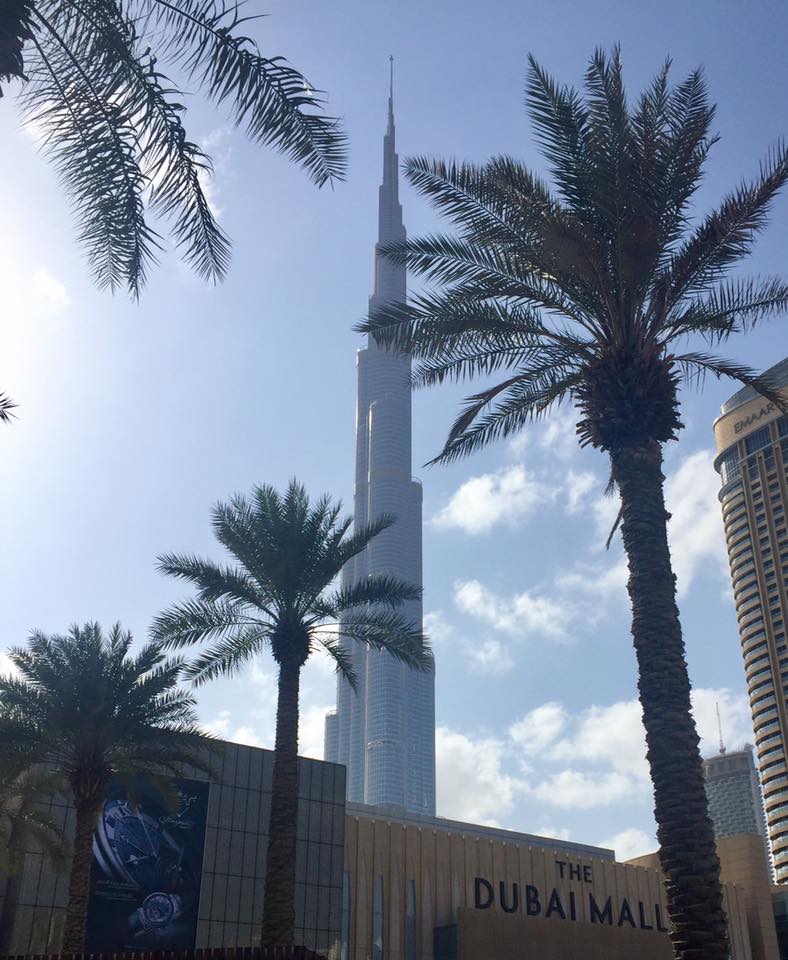 Burj Khalifa height of 828 m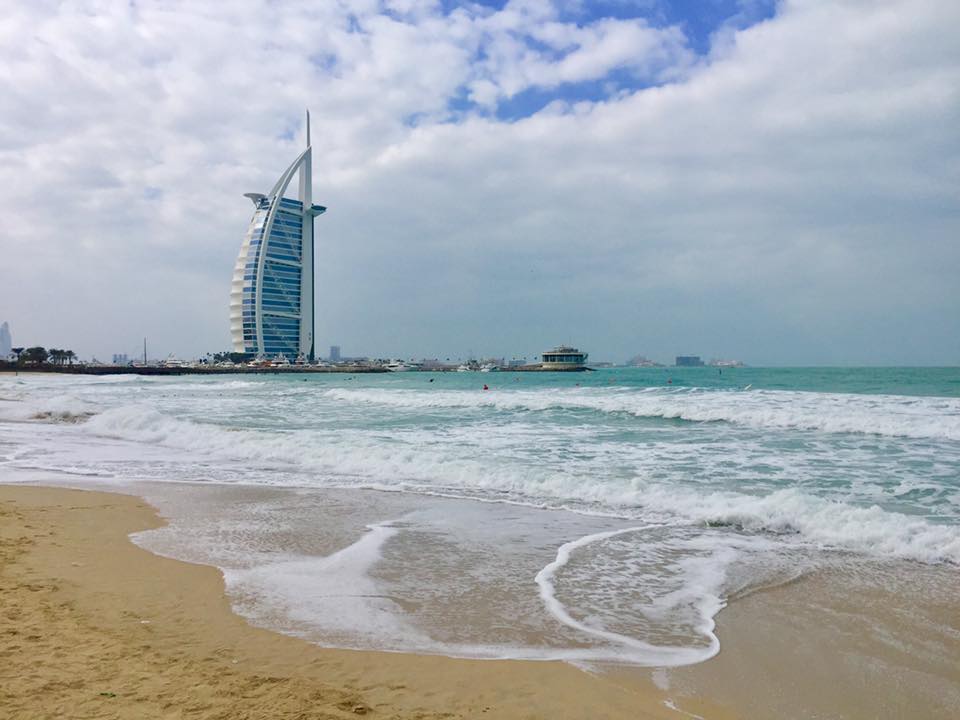 Jumeirah Beach