Charleston, South Carolina
Southern United States Blog Part 1 - Encounters with aligators in South Carolina
Last week I was leading a conference with a 150 international participants in Ljubljana, Slovenia which is always alot of fun but also exhausting, so I usually plan a vacation right after. This year my girlfriend Debbie and I decided on the Southern United States. Initially we wanted to go to Namibia but even 10 months ago all the good lodges were booked out. So the South it is...
We started our journey on April 1, so we get spared from all the bad April Fools Day pranks and jokes lol. We were flying from Zurich to Washington with United Airlines. I gotta say I am quite impressed by UA, compared to American Airlines or Delta it's deluxe! Brand new seats all equiped with inflight entertainment, movies that just came out in theatres in Switzerland, on screen on the plane. Alot of legroom and all in all pretty comfortable. Therefore the 9 hour flight went by quickly and we landed safely in Washington were we transfered to a flight to Charleston, South Carolina on a small Canadair Regional Jet. And only 75 minutes later we reached our first destination Charleston. When we wanted to pick up our rental car they gave us a Nissan Micra even though I had booked a Ford Focus or similar. I thought WTF I drive a bigger car in Switzerland and this is the US, isn't everything supposed to be bigger and "better"? The problem started when we tried to put in our suitcases, not even one of them fit in the trunk, so we had to put down the back seat and all you could see were suitcases. Perfect when u are on a roadtrip and wanna stop along the way (without getting the car broken into)! So I went back to the highly motivated Hertz employee to ask for a bigger car and they said, sorry this is all we got. Okey I am tired, jetlagged and just wanna go to sleep, but I did get the manager's number and next day we picked up a nice medium size car, a Nissan Sentra, I guess I was convincing lol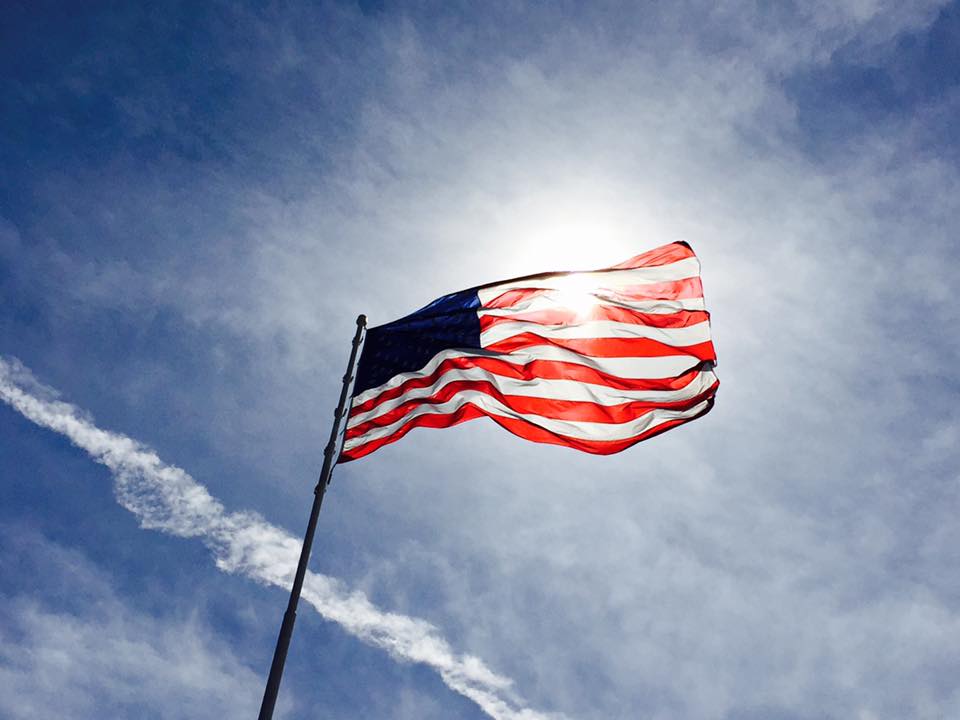 From now on it's going to be America first, America first!...Only for the next 17 days though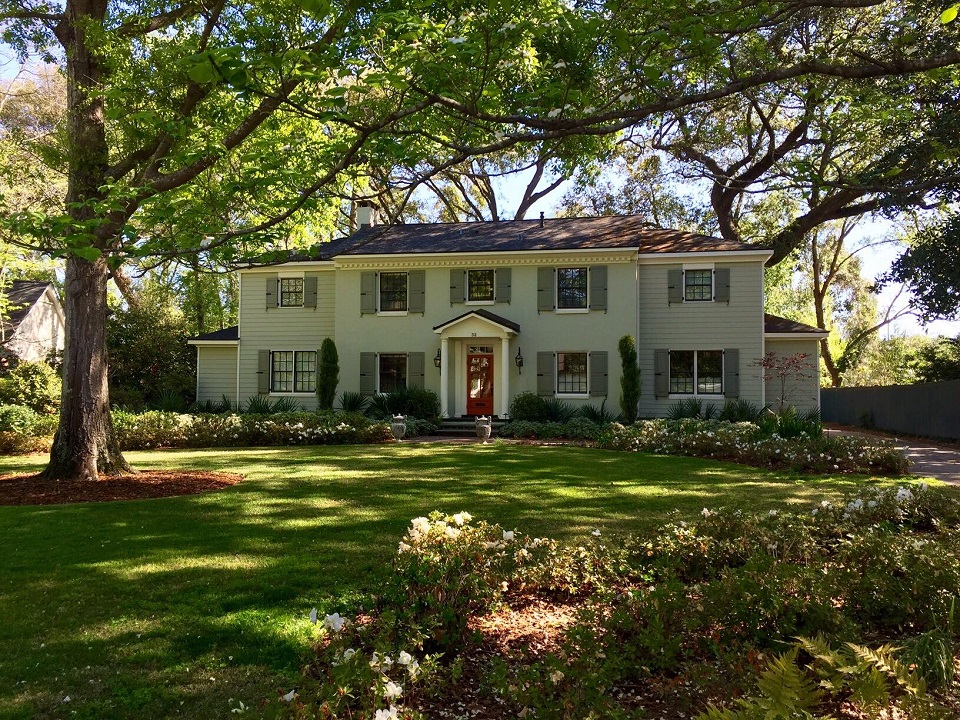 our sweet airbnb — in Charleston, South Carolina.
For Charleston we had booked an airbnb, a typical Southern style home, really beautiful and spacious. On our first day we visited the Magnolia Plantations, the oldest unrestored plantation in the US and selected as one of America's most beautiful gardens. We took a tour through the huge plantation where we've encountered aligators, black widow spiders and rattlesnakes. Turns out we came in the right time, spring bloom.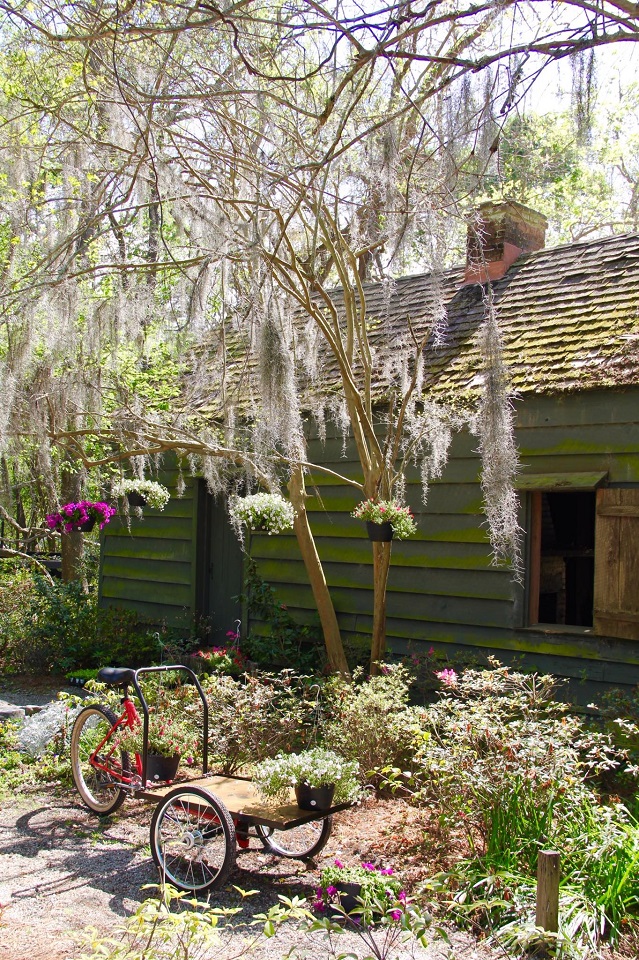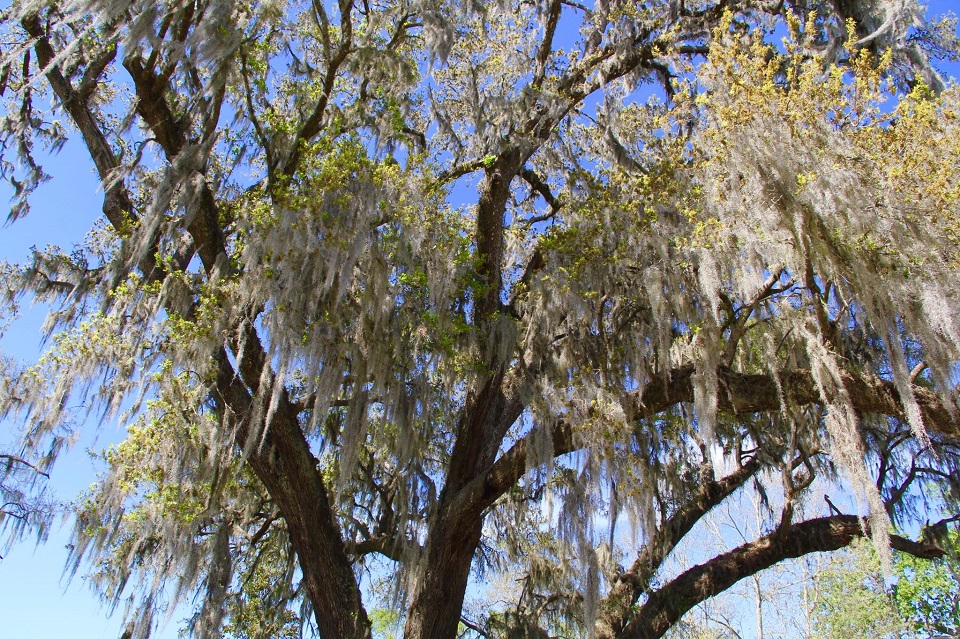 loving the spanish moss hanging from the trees — at Magnolia Plantation and Gardens.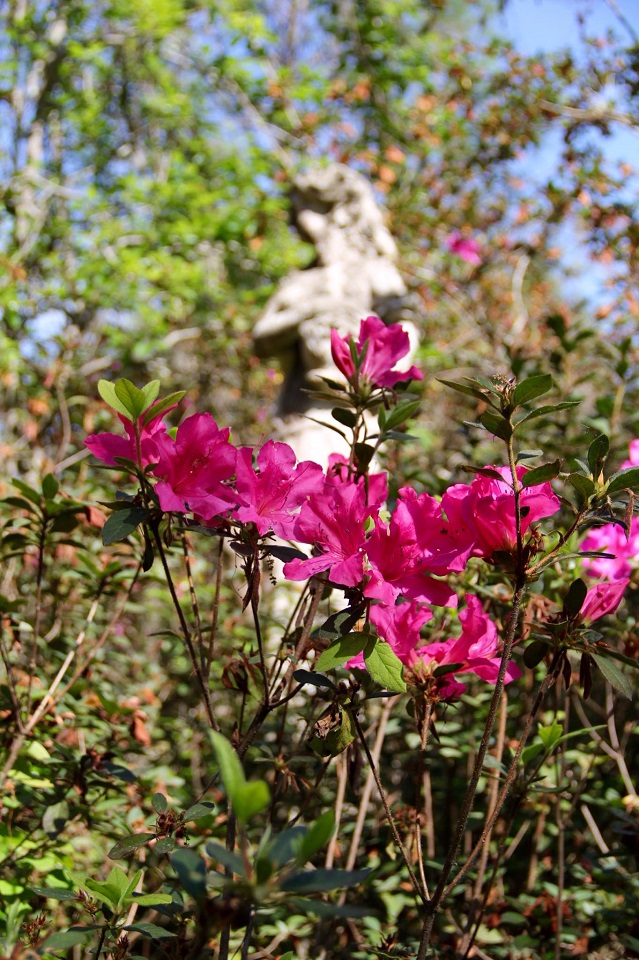 Magnolia Plantations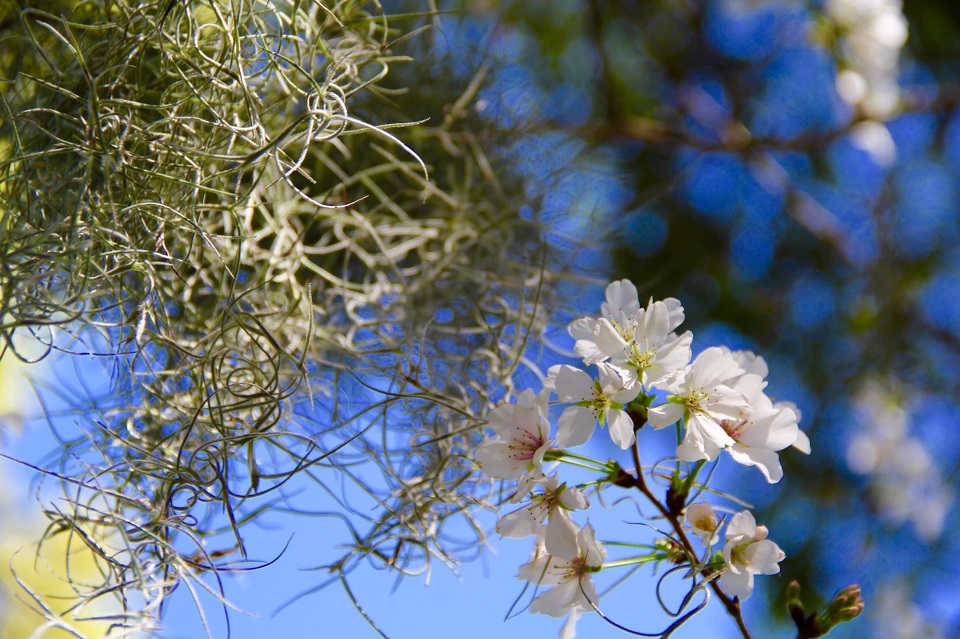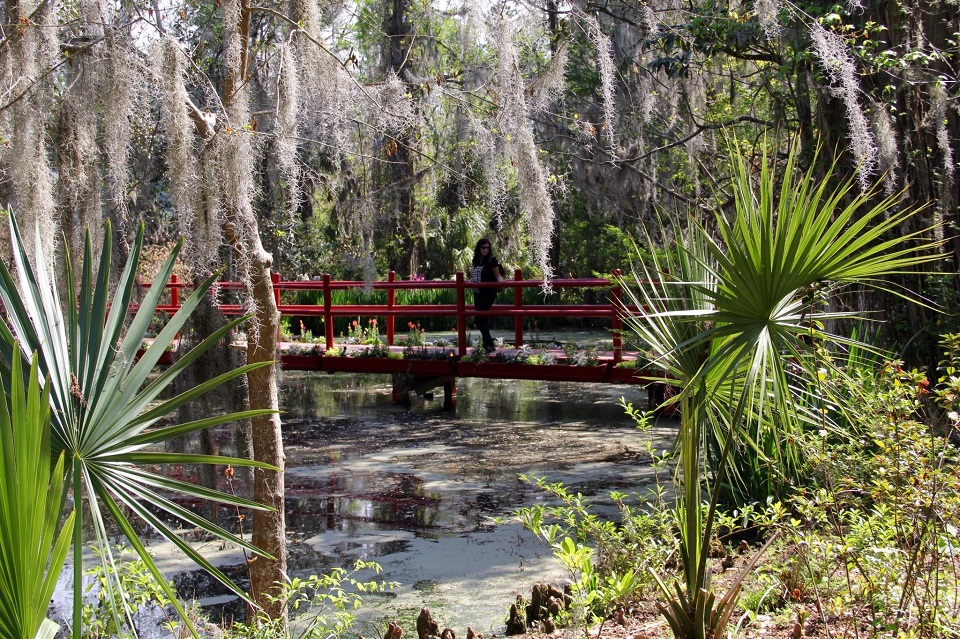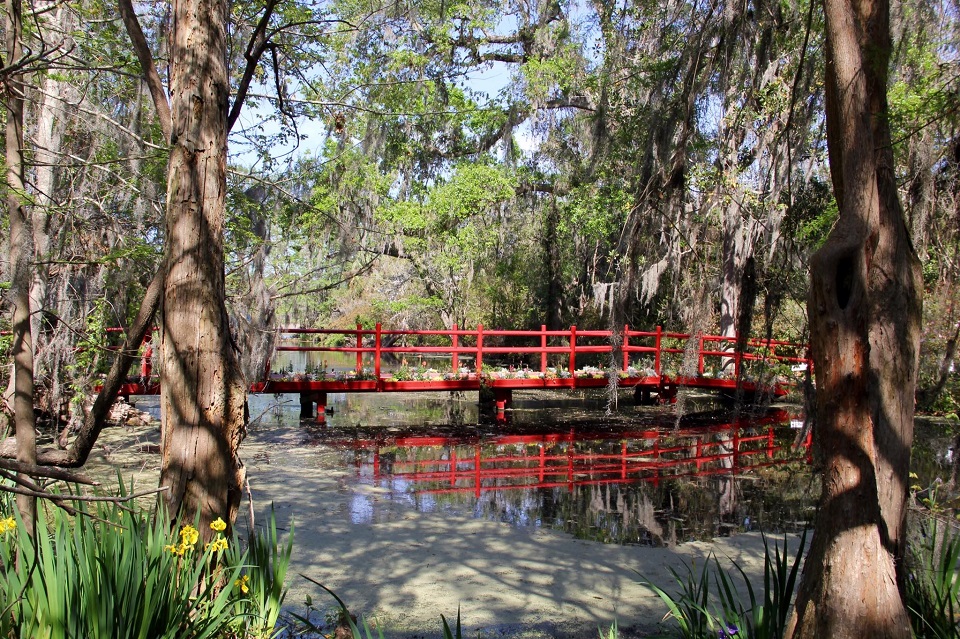 Magnolia Plantations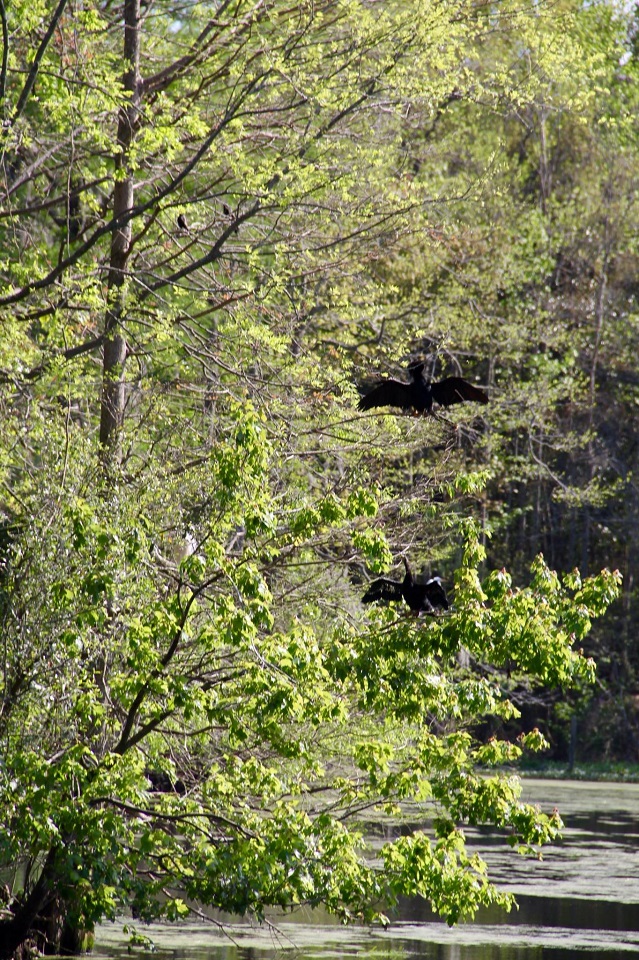 drying their wings
gator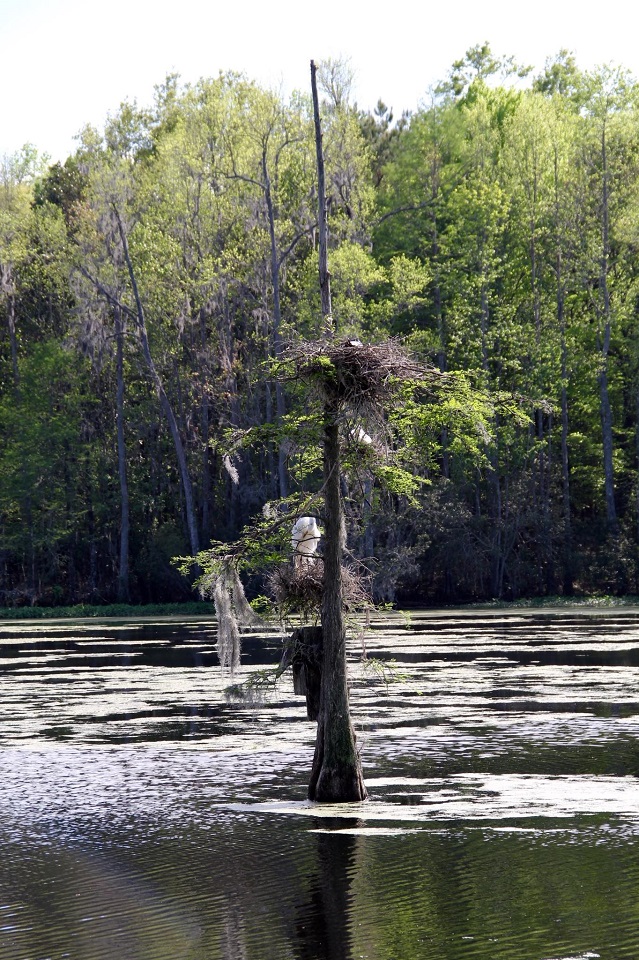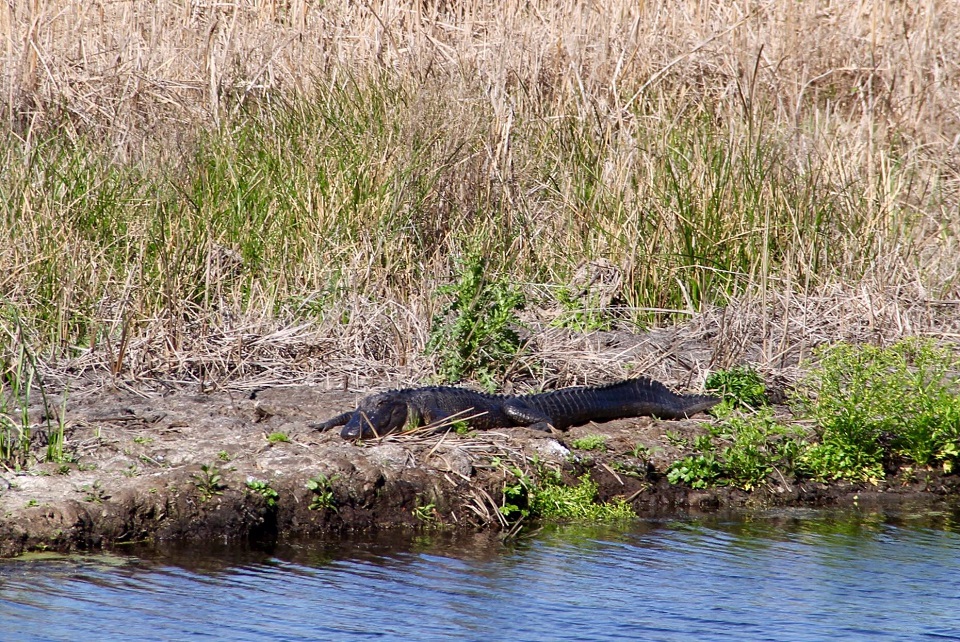 see you later aligator, after a while crocodile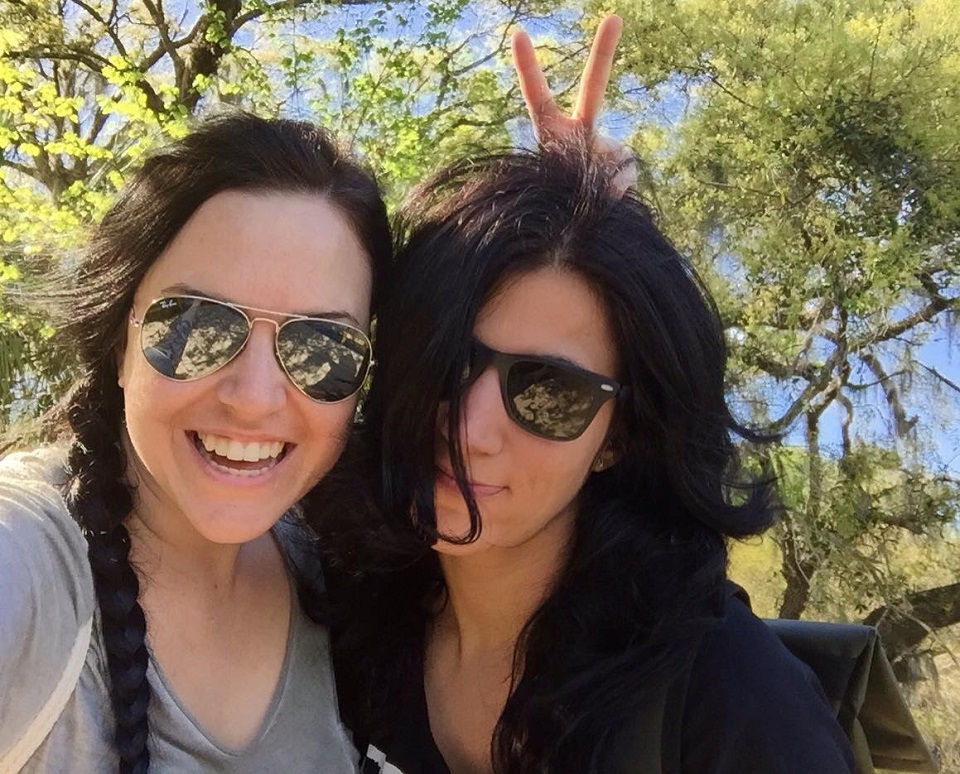 girls gone wild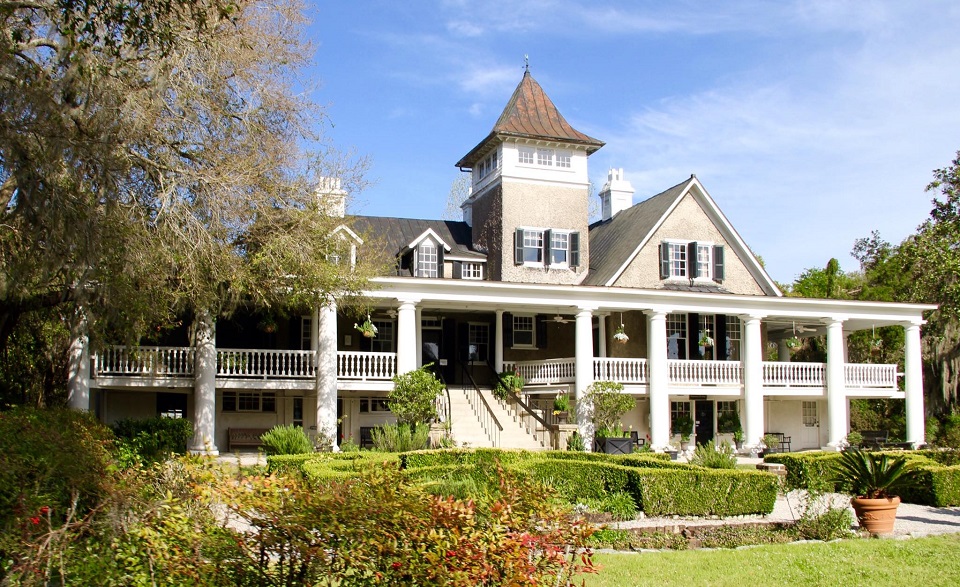 beautiful plantation house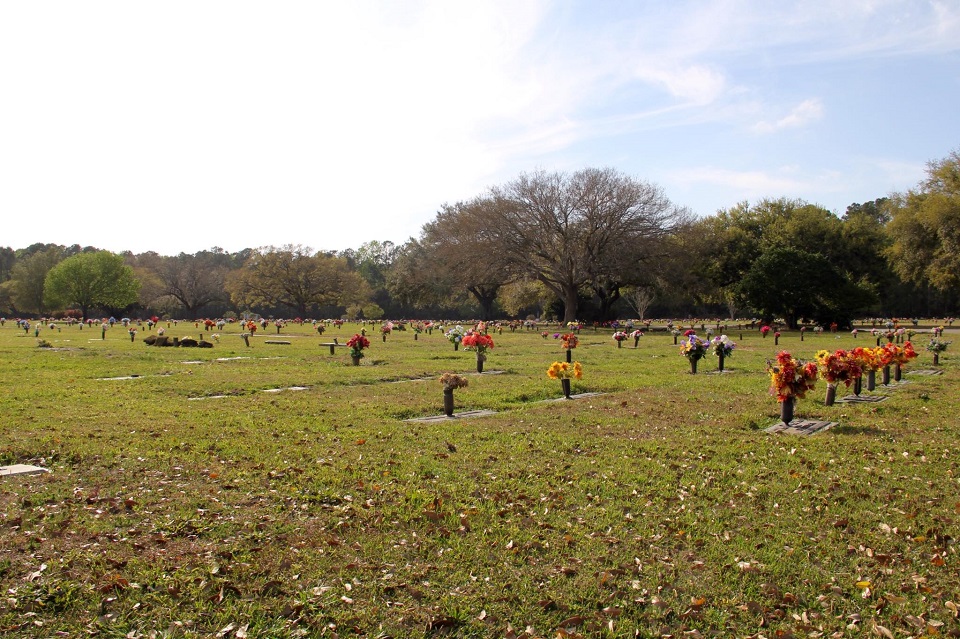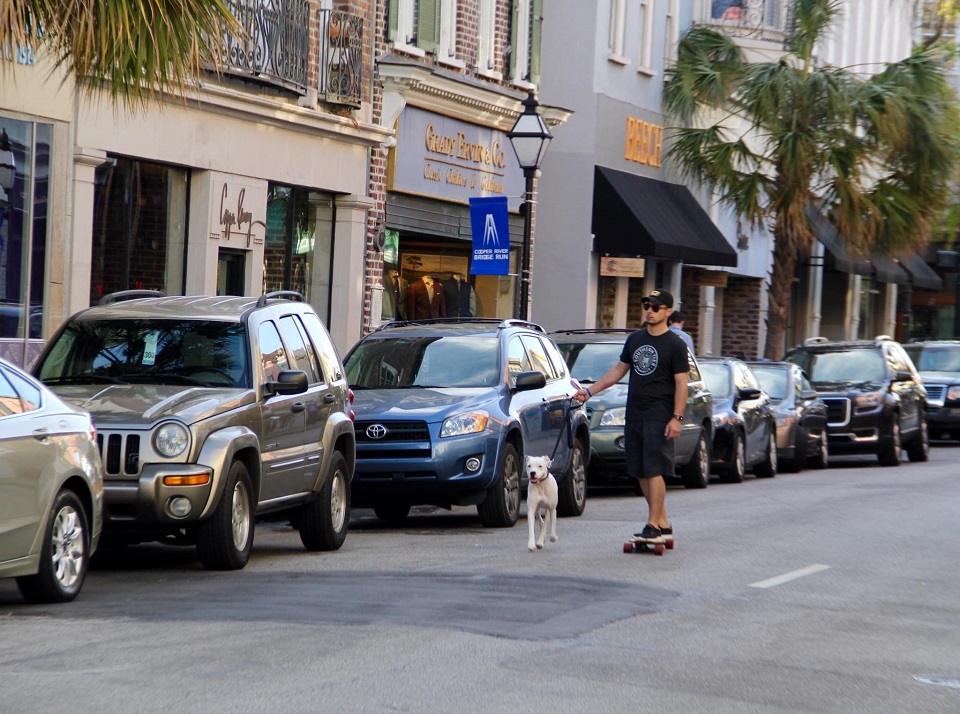 downtown Charleston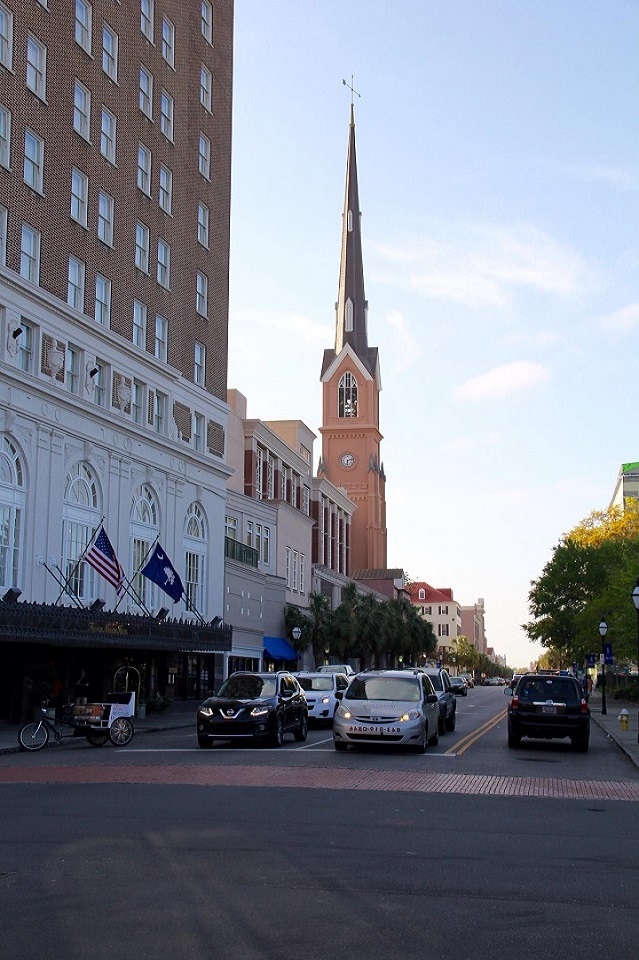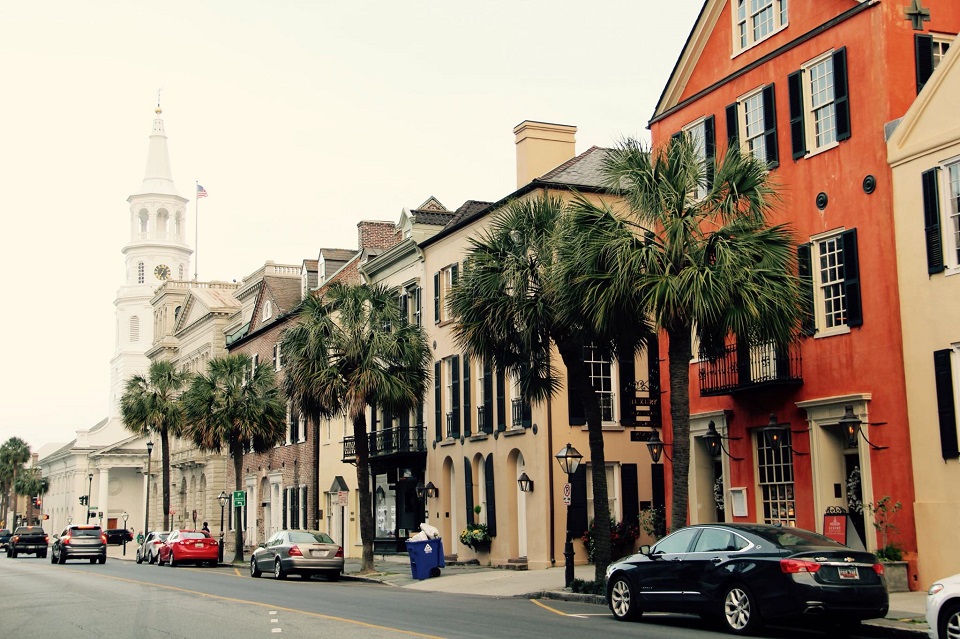 Charleston
Later in the afternoon we strolled around downtown Charleston, the South Carolina port city is defined by its cobblestone streets, horse-drawn carriages and pastel antebellum houses. To finish out the day, we've enjoyed a delicious dinner on the porch of one of Charleston's toprated restaurants Poogans Porch, a victorian townhouse where they serve traditional Southern cooking.

Southern comfort food in downtown Charleston — at Poogan's Porch.
On Monday April 3 we hit the road towards Hilton Head and stopped at Tanger Outlets to do some shopping. As I always say retail therapy is the best but most expensive therapy. The bank should put a lower limit on my credit card though, I shop like there is no tomorrow, a 10th pair of gym shoes like you could wear 10 pairs at the same time! Another jacket, xxx t-shirts and 4 hours later I can't even carry all the bags anymore because they are too heavy and there's too many! I am not selfish though, I buy alot of babies and kids clothes for my family and friends because they got the cutest children's clothes here. When we had lunch and paid in cash the server looked at the money and then us like she has seen a ghost, I forgot that this is the land of credit cards and therefore debt! In 2016 US households had over $16'000 in credit card debt (just a little fun fact on the side;-)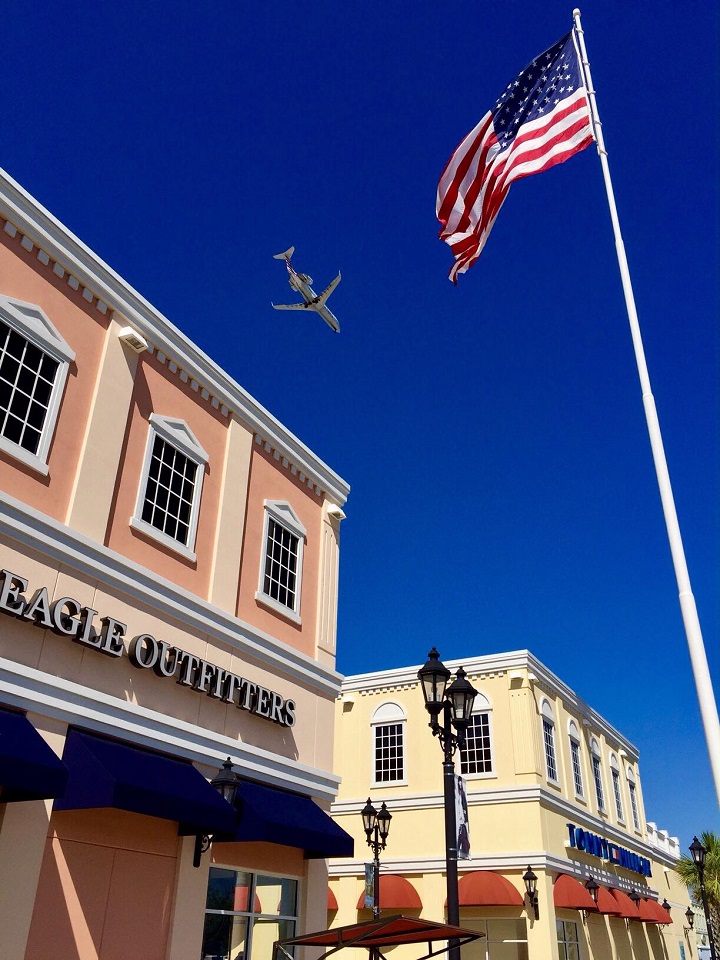 Outlet shopping at Tanger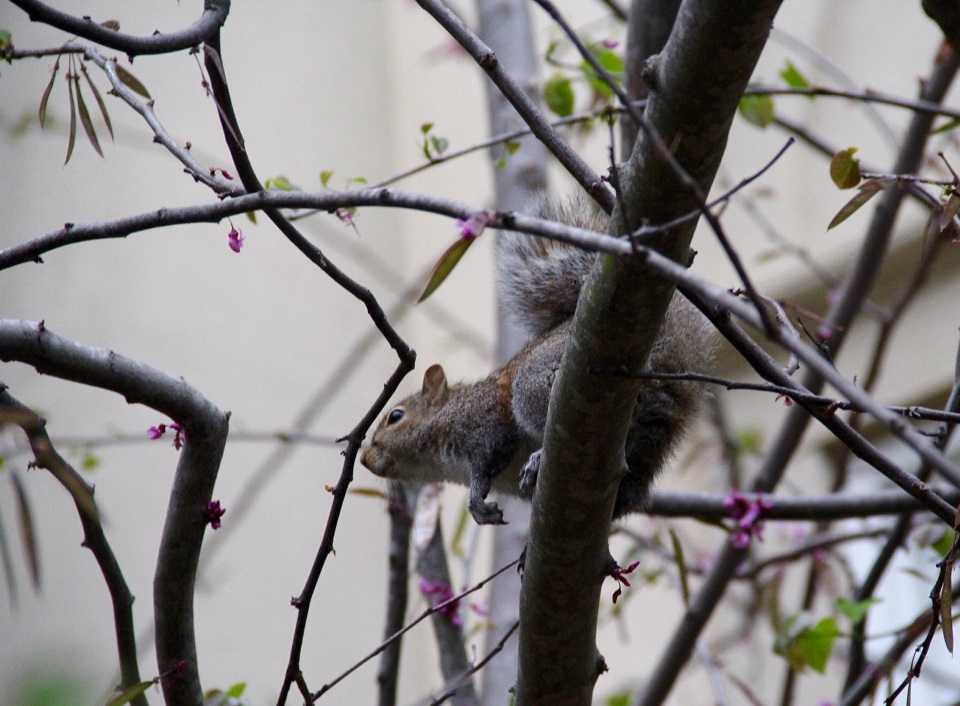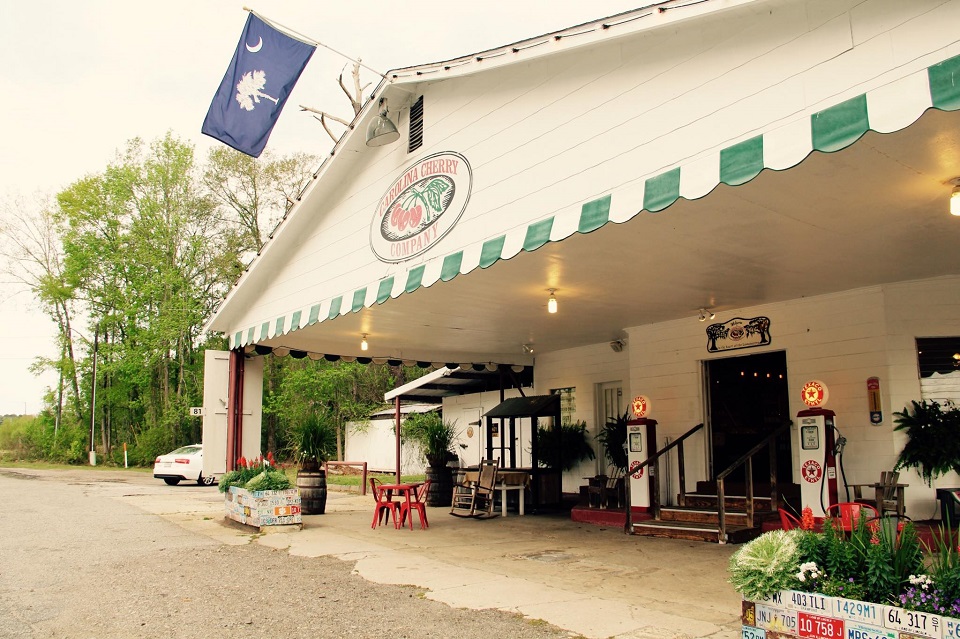 Hilton Head Island, South Carolina
The next day though I felt like it was time for some activity that didn't require our credit cards! I always wake up really early, so I let Debbie sleep in for a little bit and went for an hour walk on the beach. There were so many people walking their dogs, riding their bikes or just enjoying the first rays of sun. It was low tide so the beach was about 20 meters wide and stretched for miles and miles, just perfect! After breakfast we rented some beachcruisers and actually used them to ride on the beach. I had never done that before, it was amazing and so much fun! We explored Hilton Head Island by bike for about 3 hours and the more I saw, the more I fell in love with this place. There are bike paths around the whole island, it is surrounded by nice beaches, lush greenery and offers a close up look at a swamp.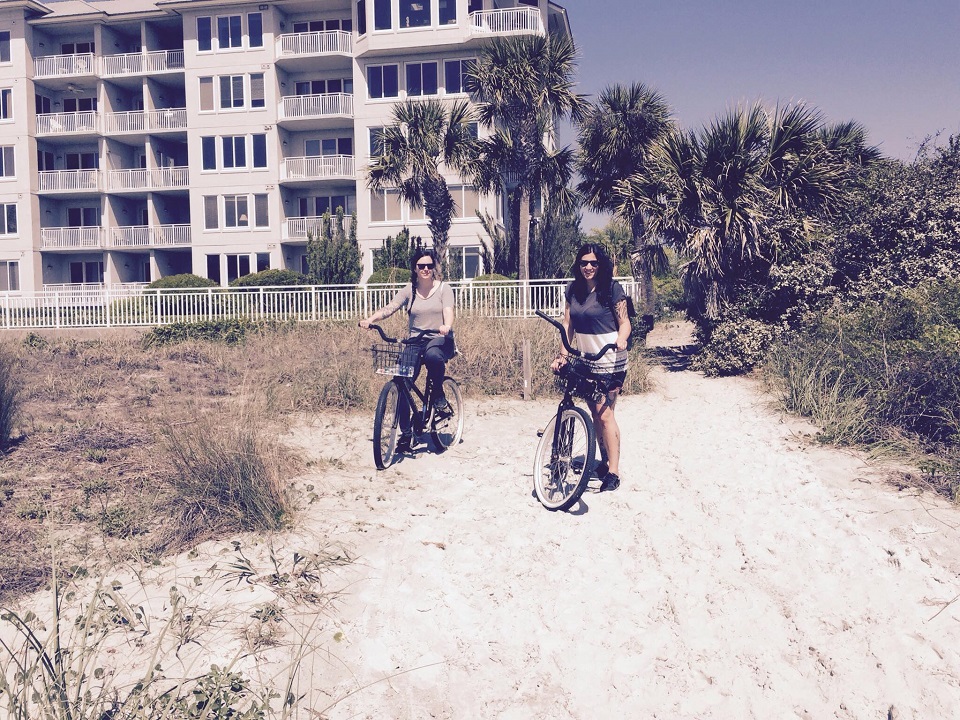 @ Hilton Head Island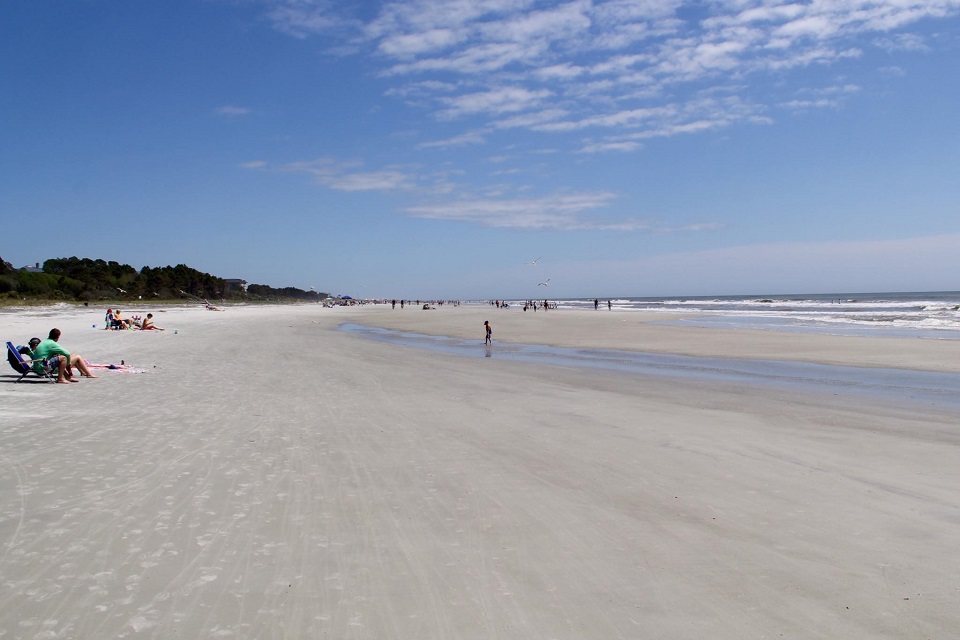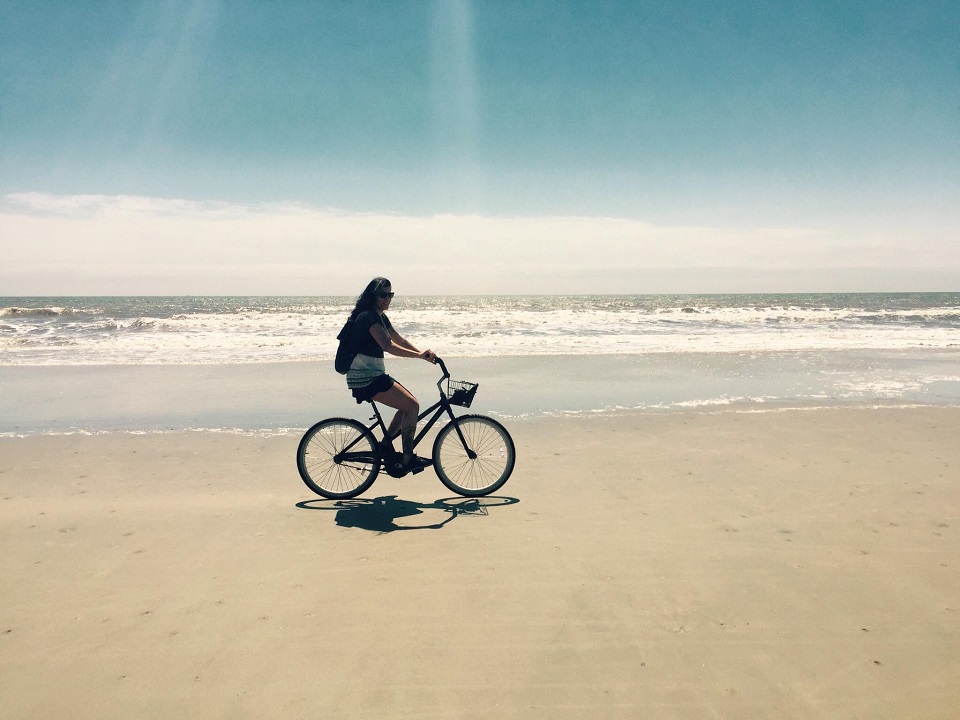 riding our bikes on the beach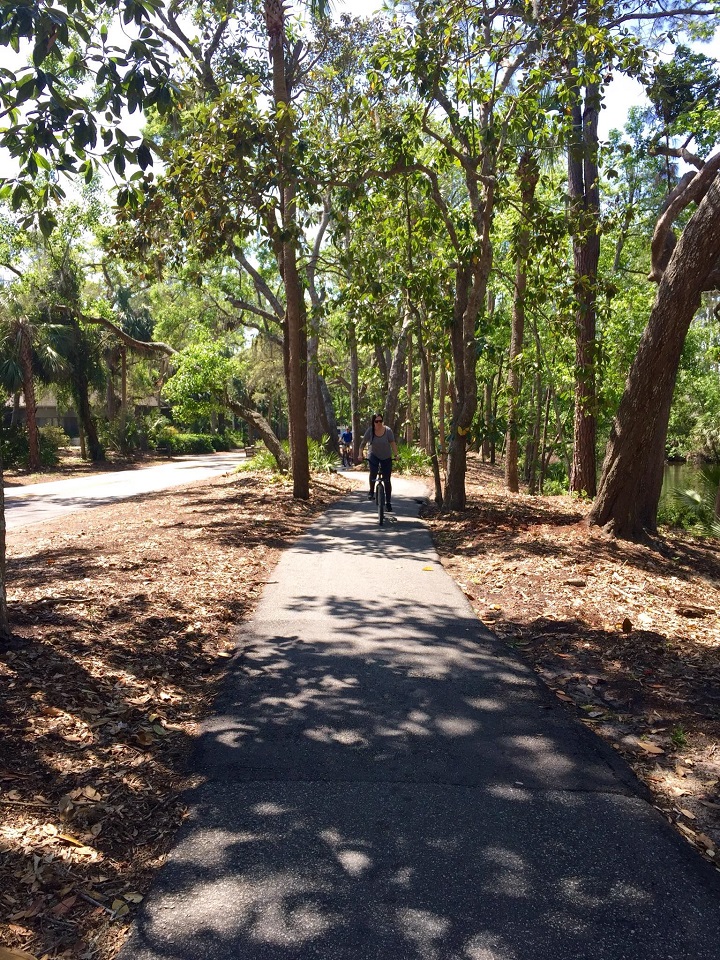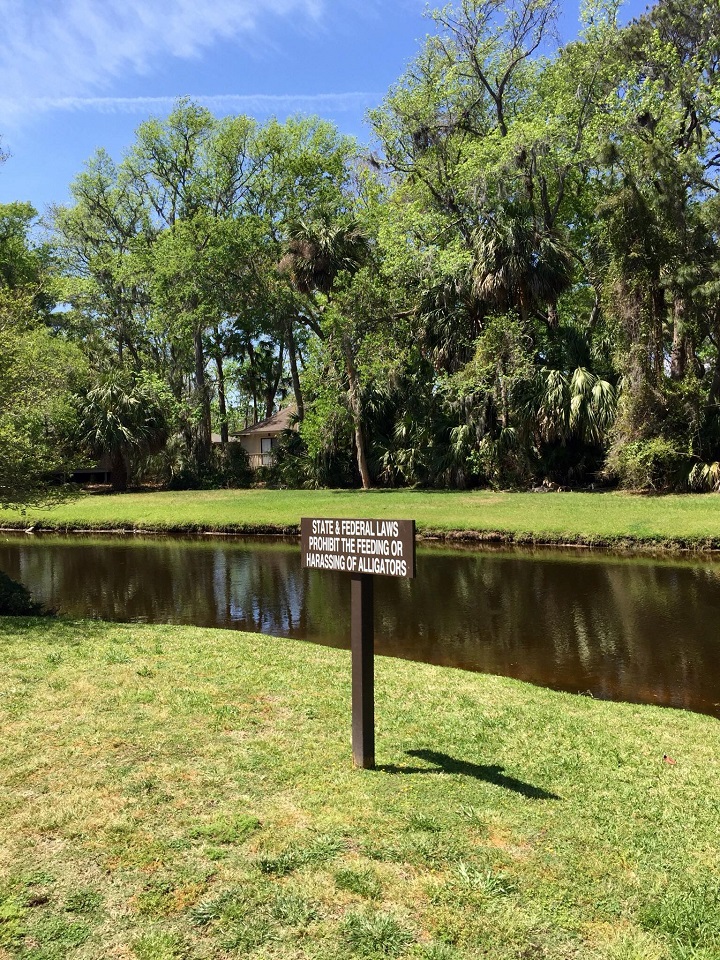 what did I bring the steak for then?
So just when we stopped to drink some water we encountered and aligator, it was only a few meters away, it didn't seem to like Swiss, so we are still in one piece.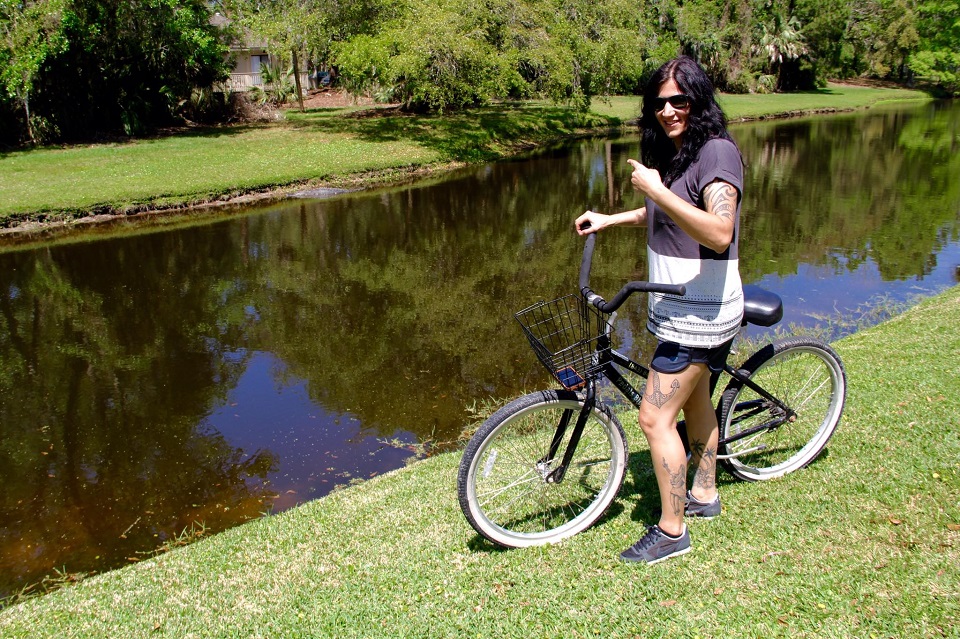 oh hello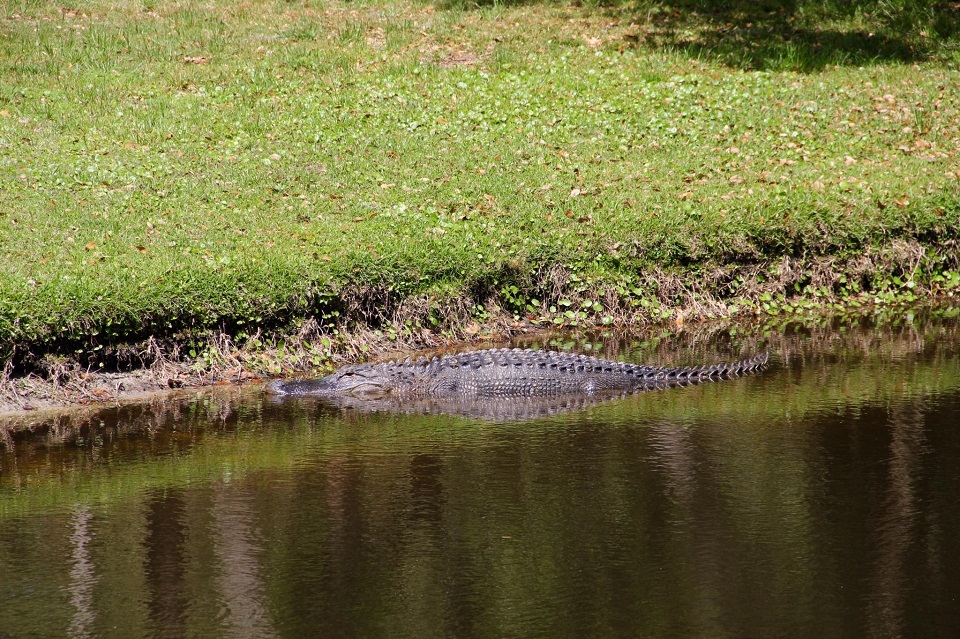 just a gator is all
We then had a late lunch at Hudsons Seafood House on the Docks which has 2000 excellent reviews on tripadvisor and that's exactly what it was...excellent! Hilton Head Island, one of my new favorite places in the U.S.
Hudson Seafood on the Docks in Hilton Head Island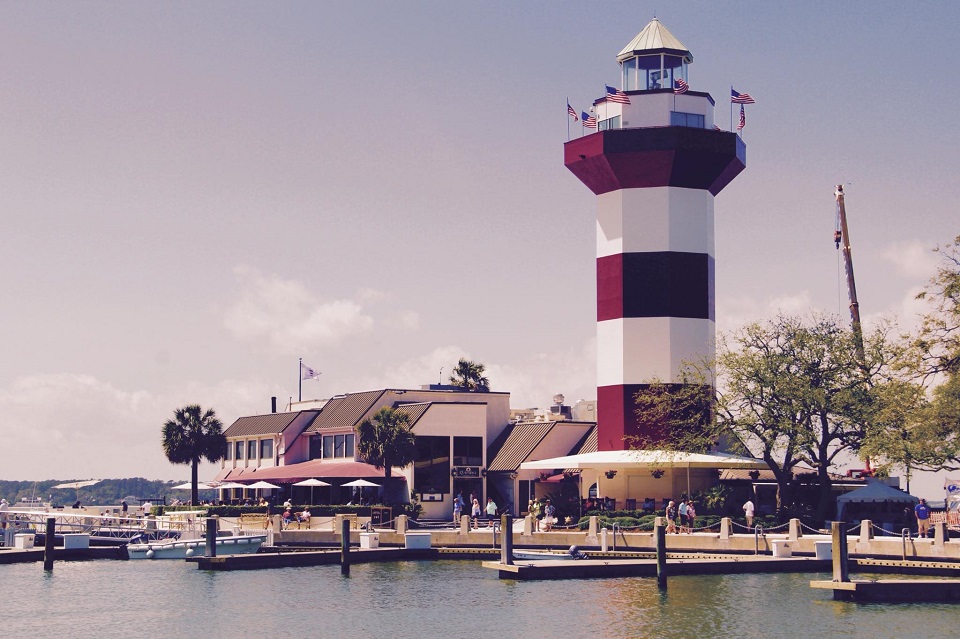 Harbour Town, Hilton Head Island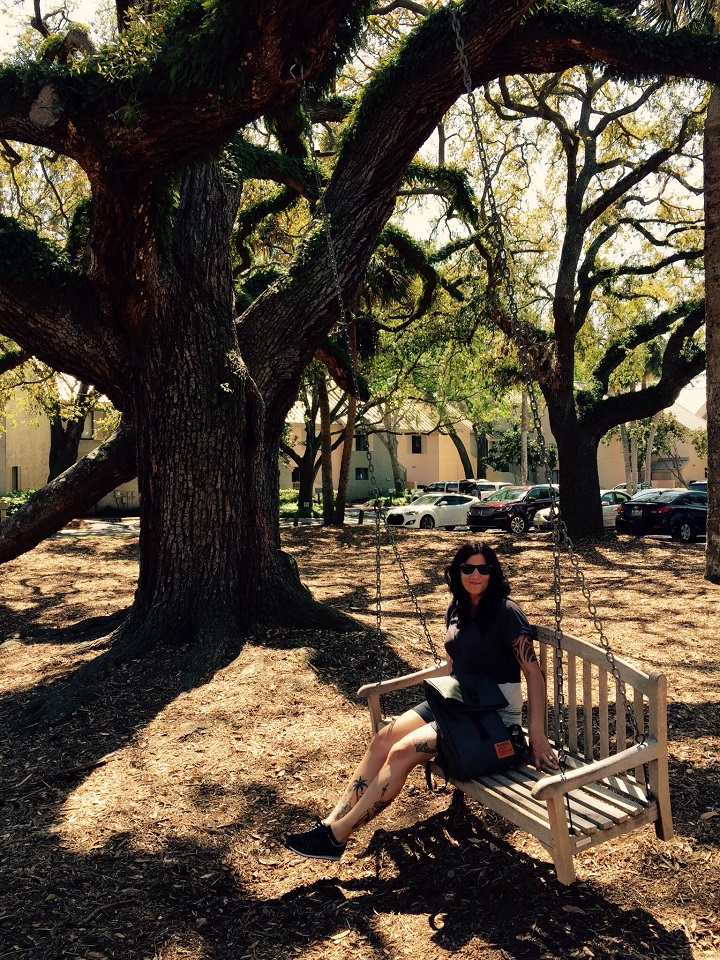 Savannah, Georgia
Southern United States Blog Part 2 - Beautiful historic Savannah, highway adventures and creepy places
It was time to leave state number one South Carolina and our next stop was just across the river: Savannah, Georgia. Savannah is Georgia's oldest city, it inspires visitors with its emerald tree canopy, quaint cobblestone streets and majestic architecture, it was also voted one of 10 most beautiful places in the US. The city is home to the College of Arts and Design with 70 buildings and 12'000 students. Our 18th century hotel was the Planters Inn on Reynolds Square, which was the perfect place to explore the town. Savannah has got 22 squares, each square is a park with greenery, that and the beautiful historic buildings are what I loved the most about this charming little city. We did a trolley tour which was interesting because they show you all the must see spots and tell you about the history.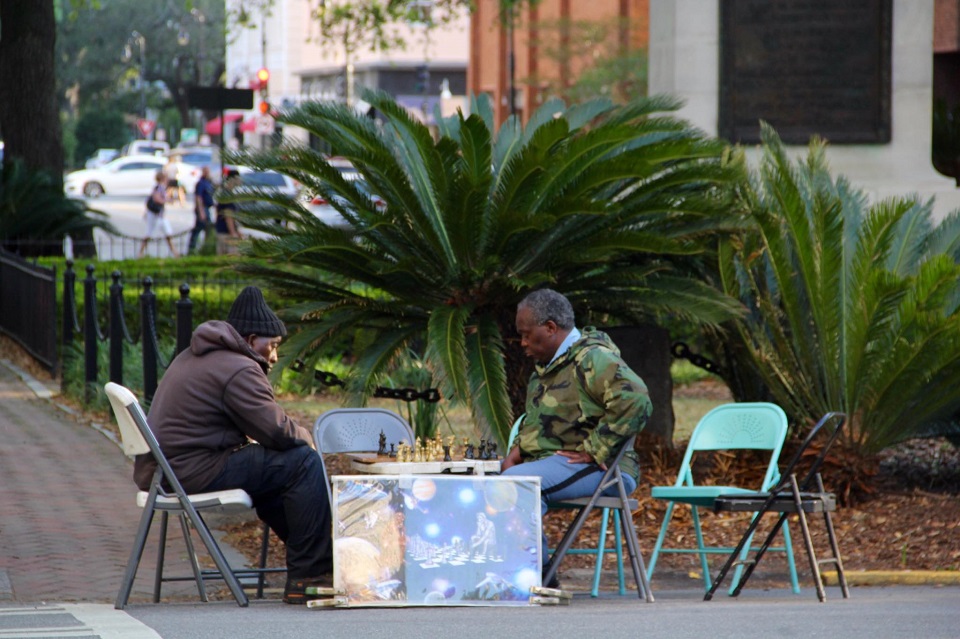 these guys are too cool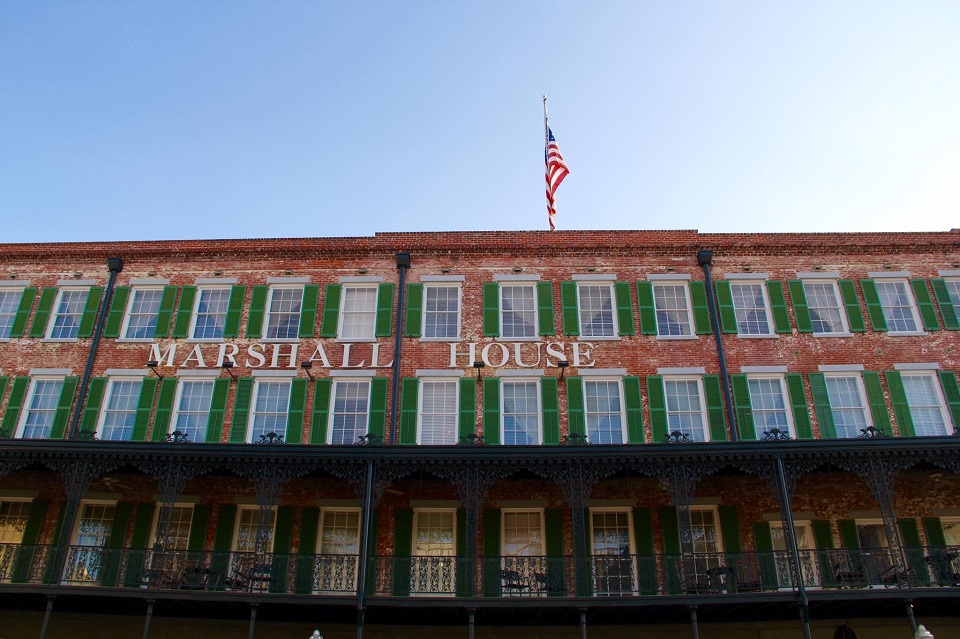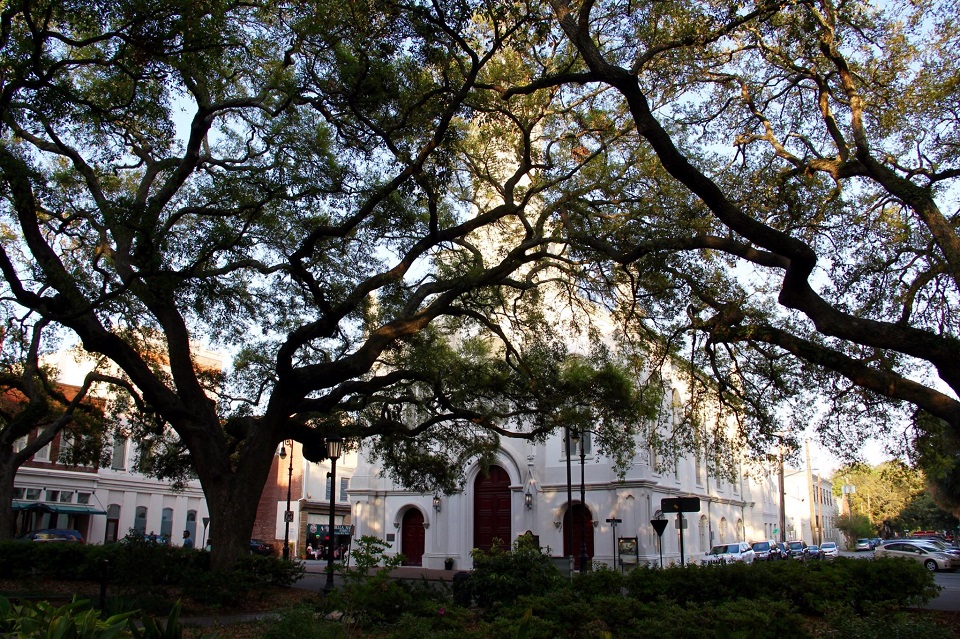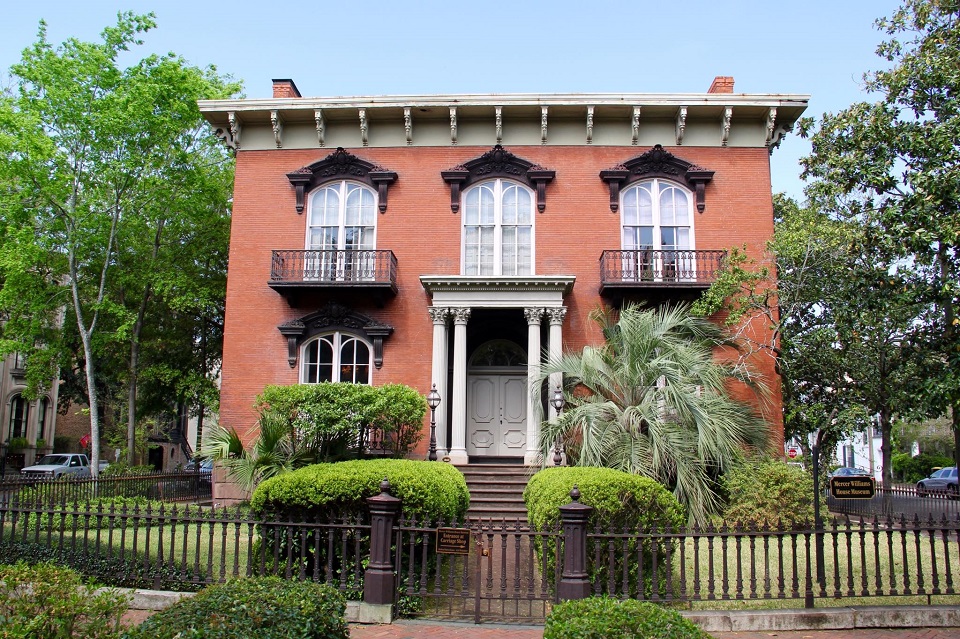 beautiful Savannah, Georgia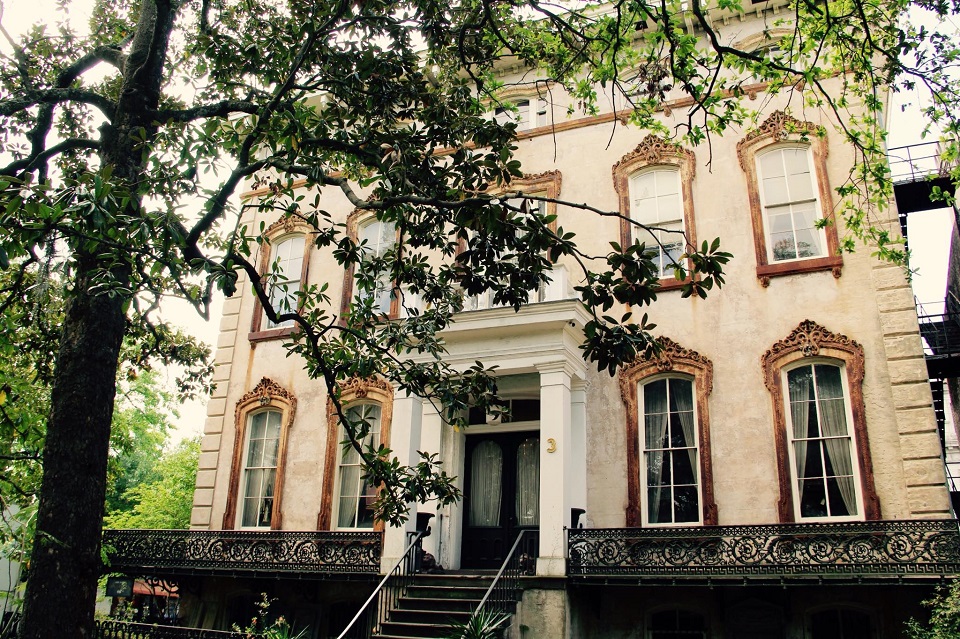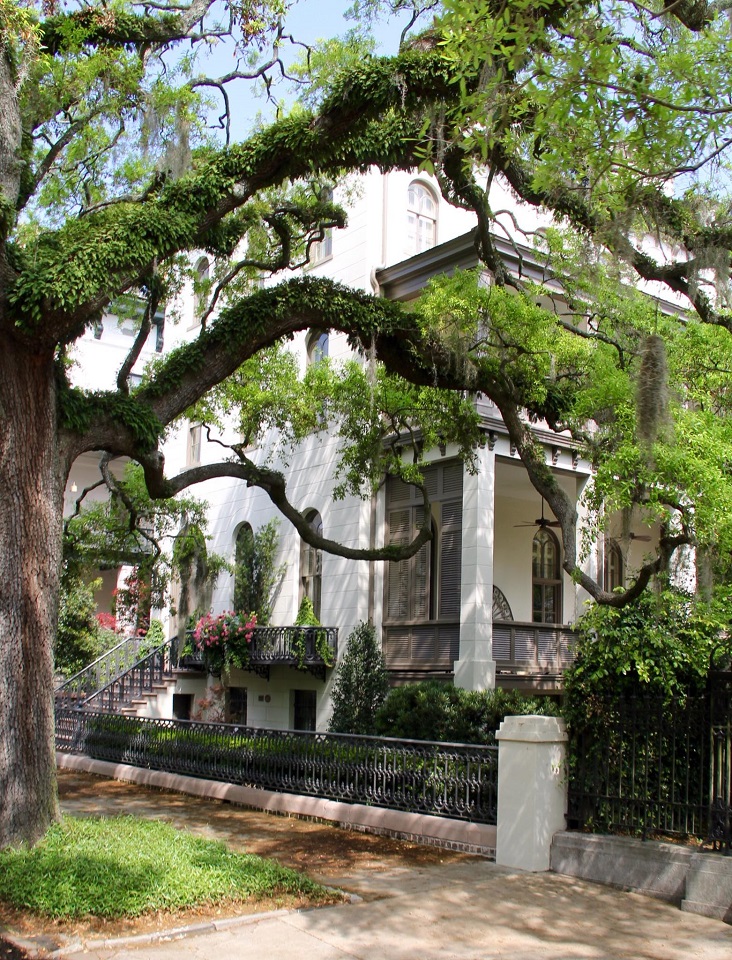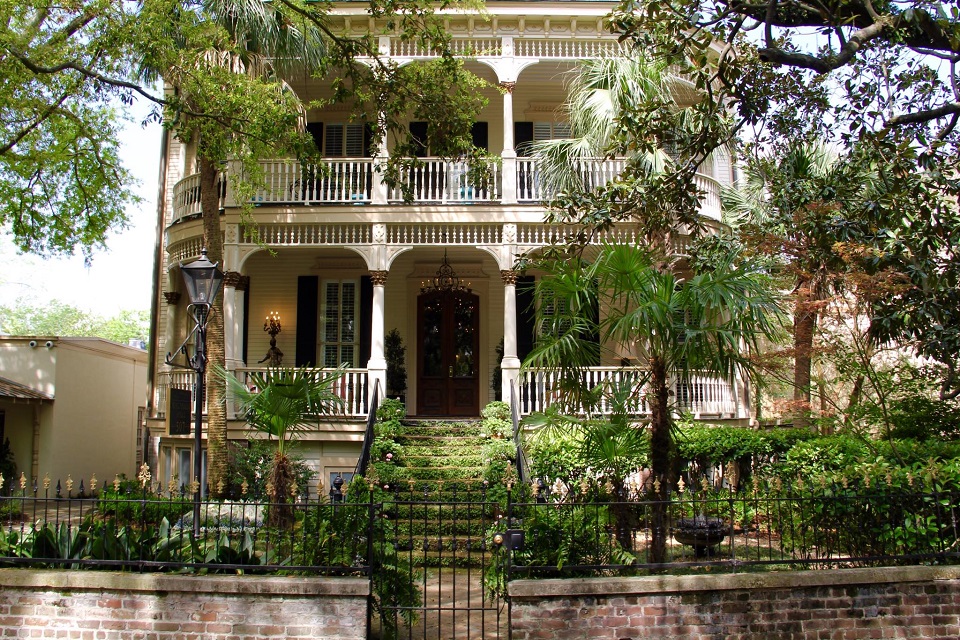 loving it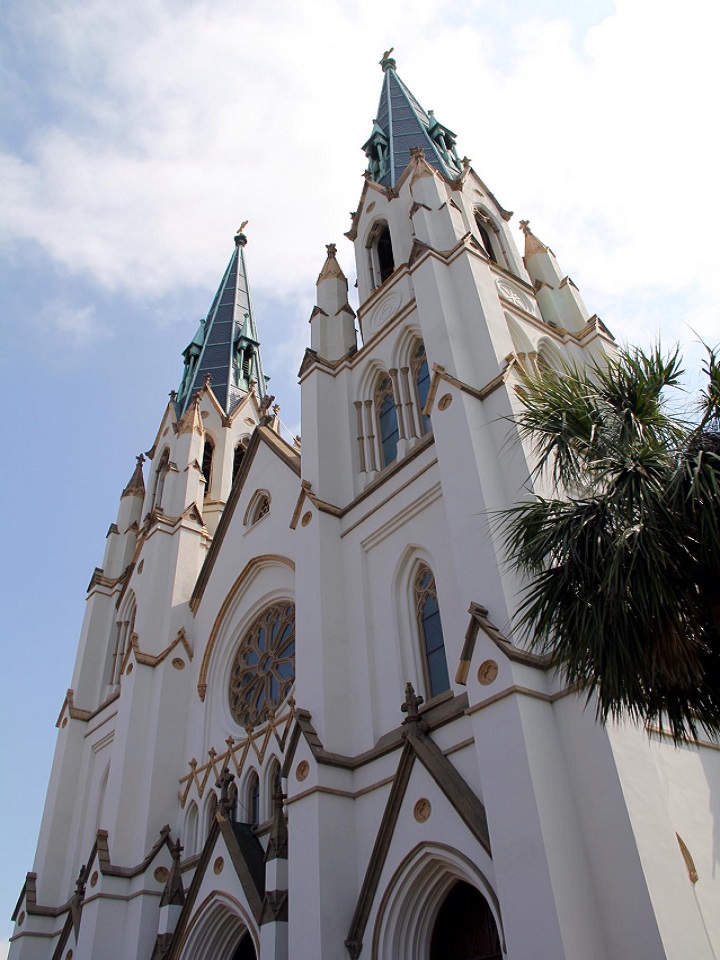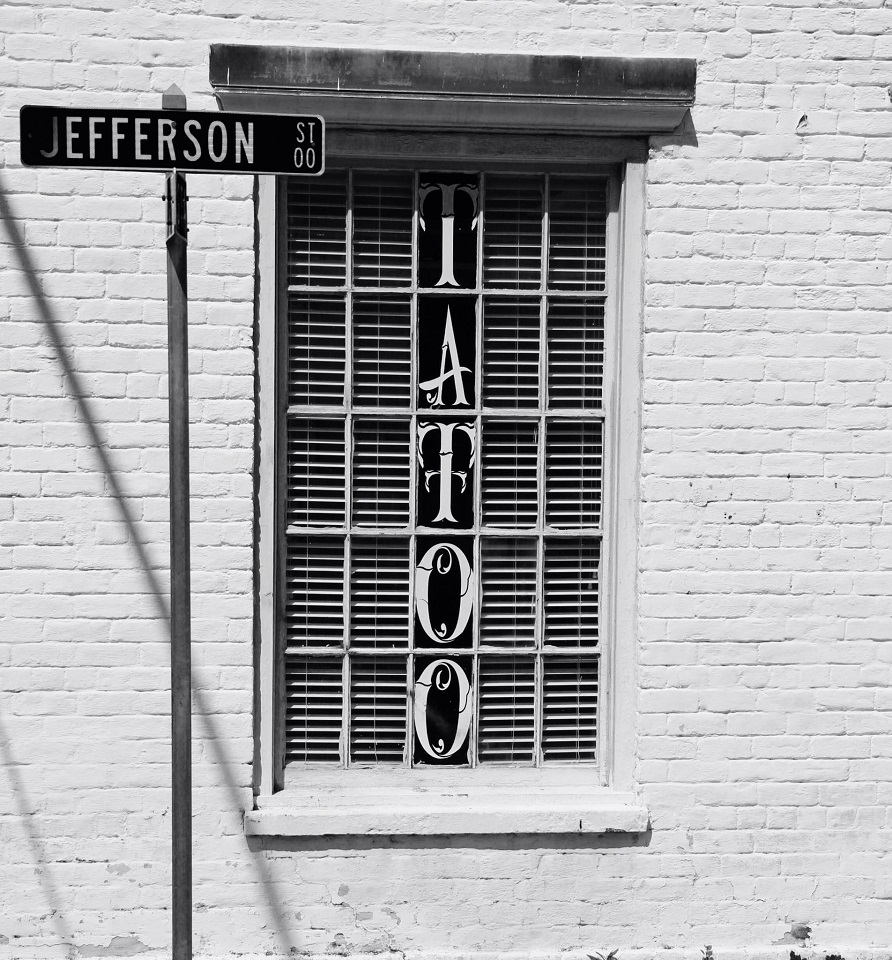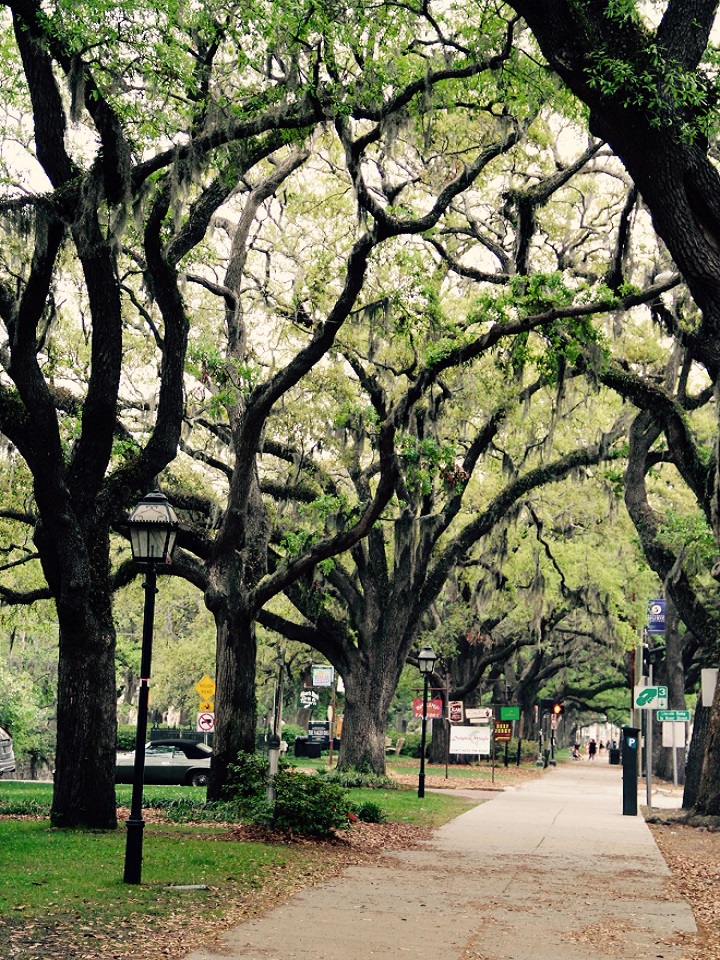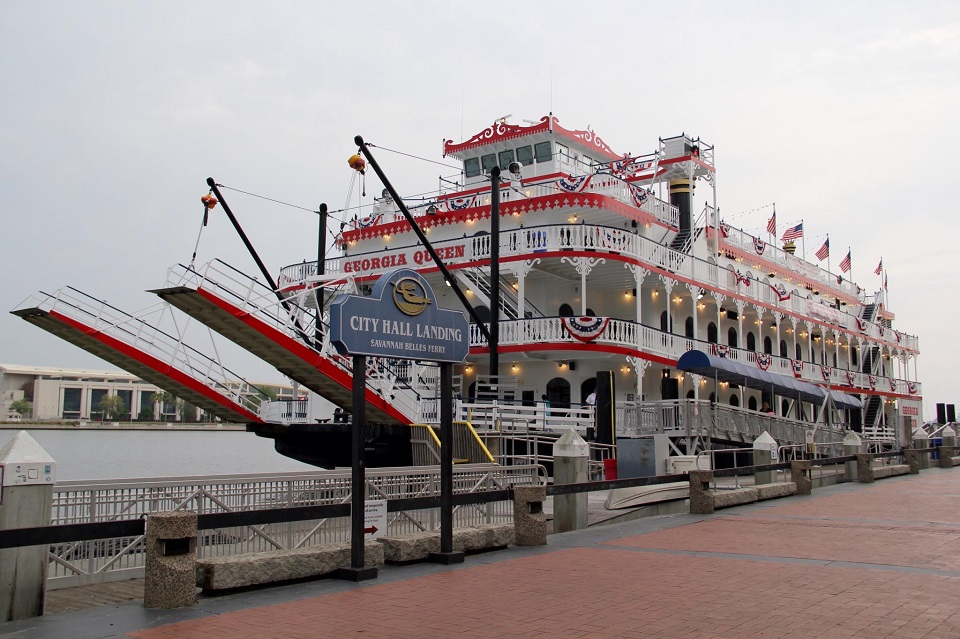 I've tried to get a reservation for the Olde Pink House in Savannah a couple of weeks ago, but it was fully booked due to its popularity, 11'000 reviews on tripadvisor and most of them are excellent. We got lucky afterall because the concierge of our hotel could get us a table and we had an amazing evening at this elegant colonial mansion with delicious and inventive Southern cuisine. What I found interesting though were the guests coming and going, I told Debbie I just wanna grab a chair, sit by the entrance and eat popcorn while I do people watching! From the redneck to the elegant and sophisticated lady, guys with bling bling, people looking like they are going camping others like they are walking down the red carpet at the Oscars, they had one thing in common, they all wanted to eat at the Olde Pink House!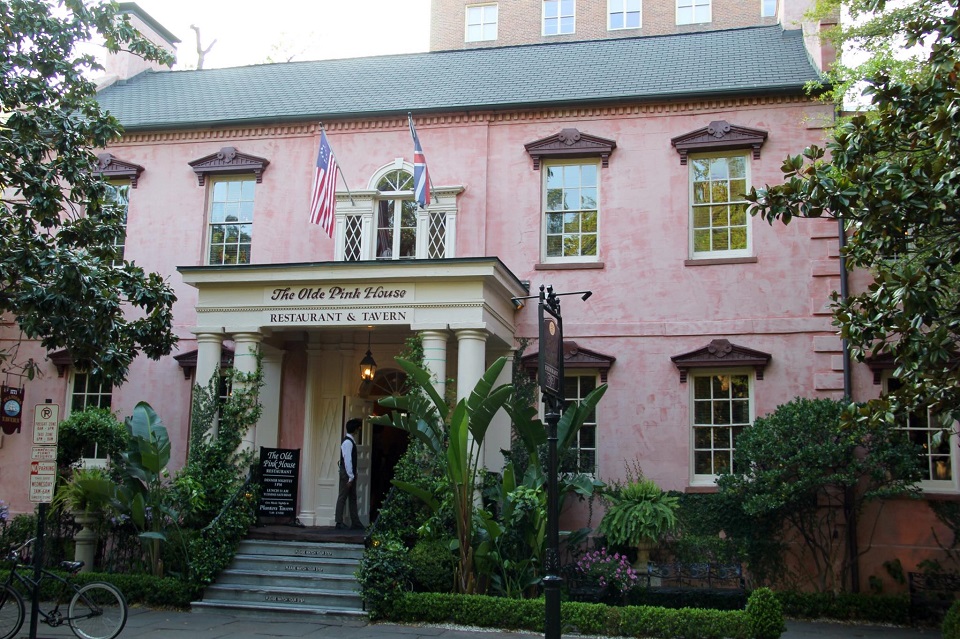 we were lucky enough to get a table at this this 18th century mansion, the Olde Pink House. One of Savannah's popular restaurants, offering new southern cuisine in a sophisticated, yet casual setting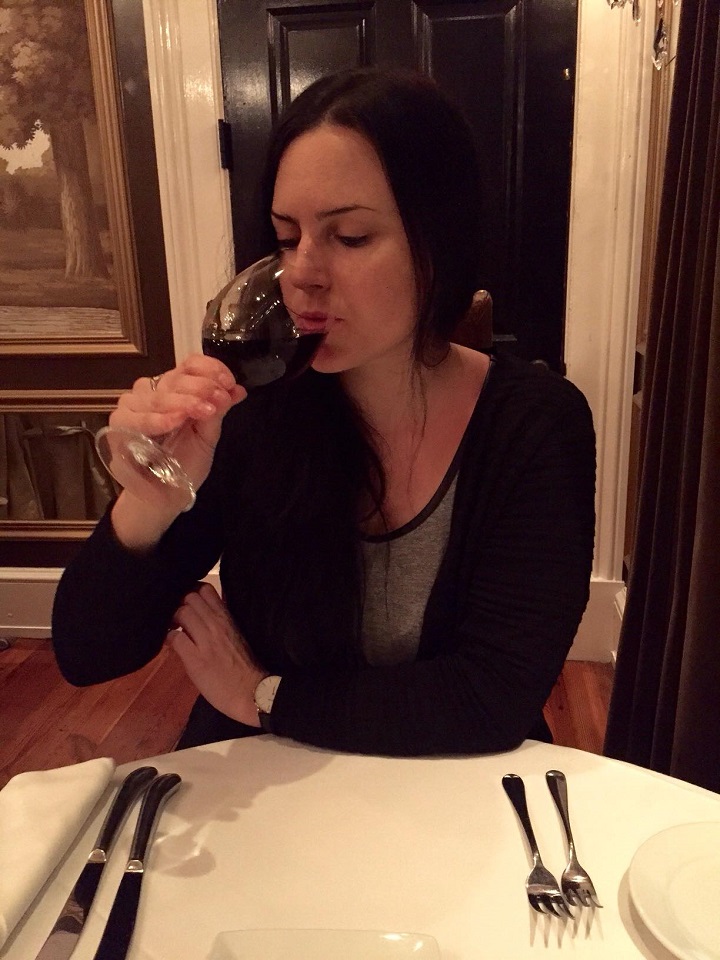 enjoying a glass of wine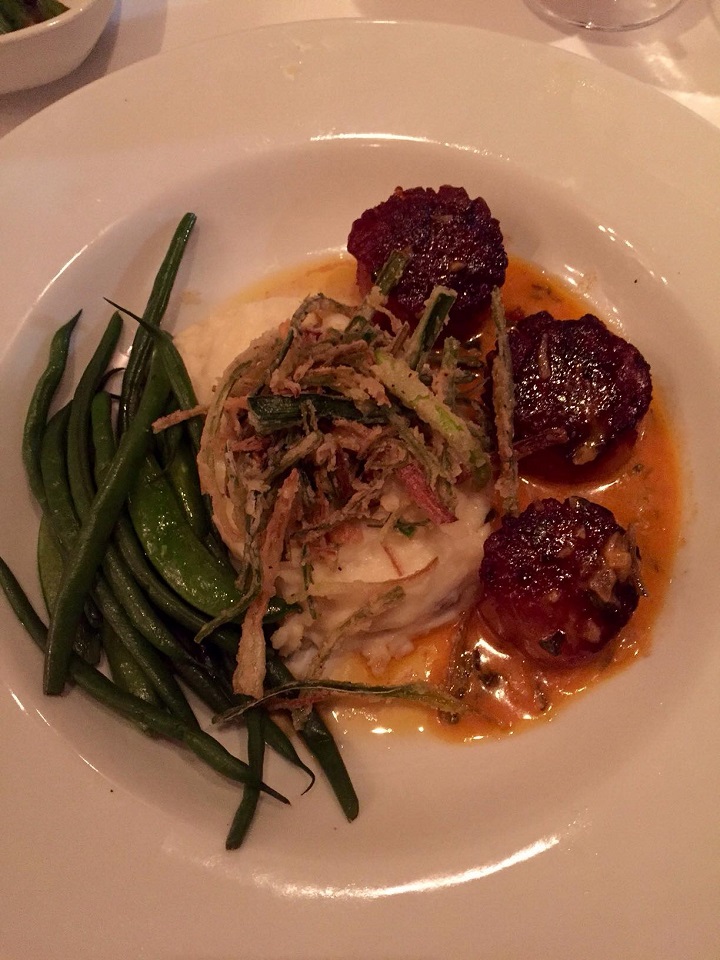 the Olde Pink House has 11'000 reviews on tripadvisor, 4.5 points out of 5! It really was delicious!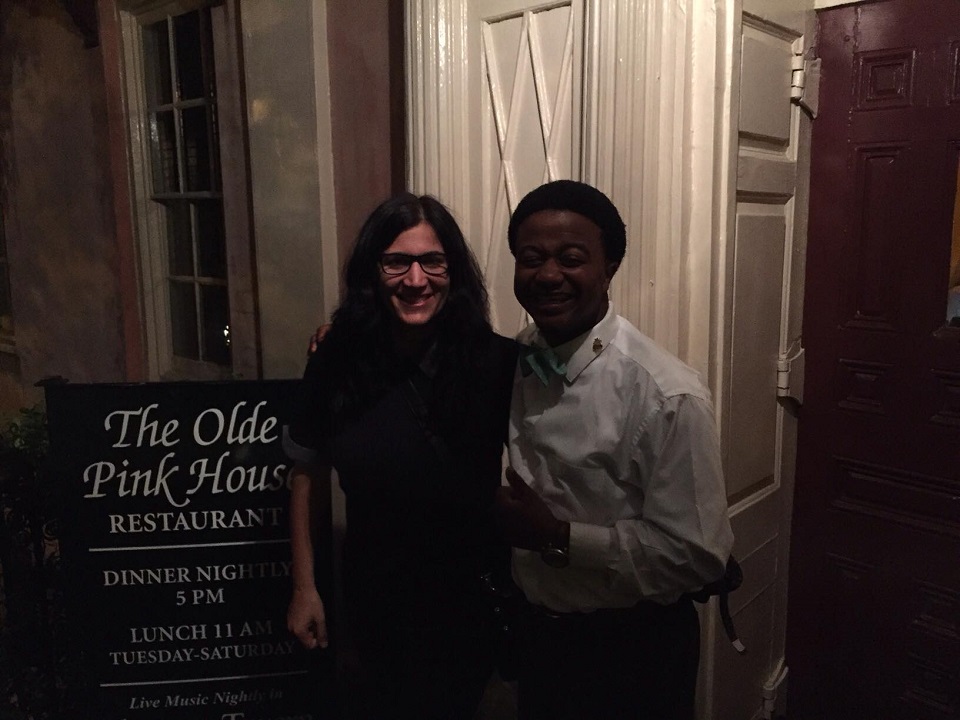 Marquelle, best dude in all of Savannah
Tybee Island, Georgia
In the afternoon we drove to Tybee Island where we had lunch and relaxed on the beach.

Tybee Island, Georgia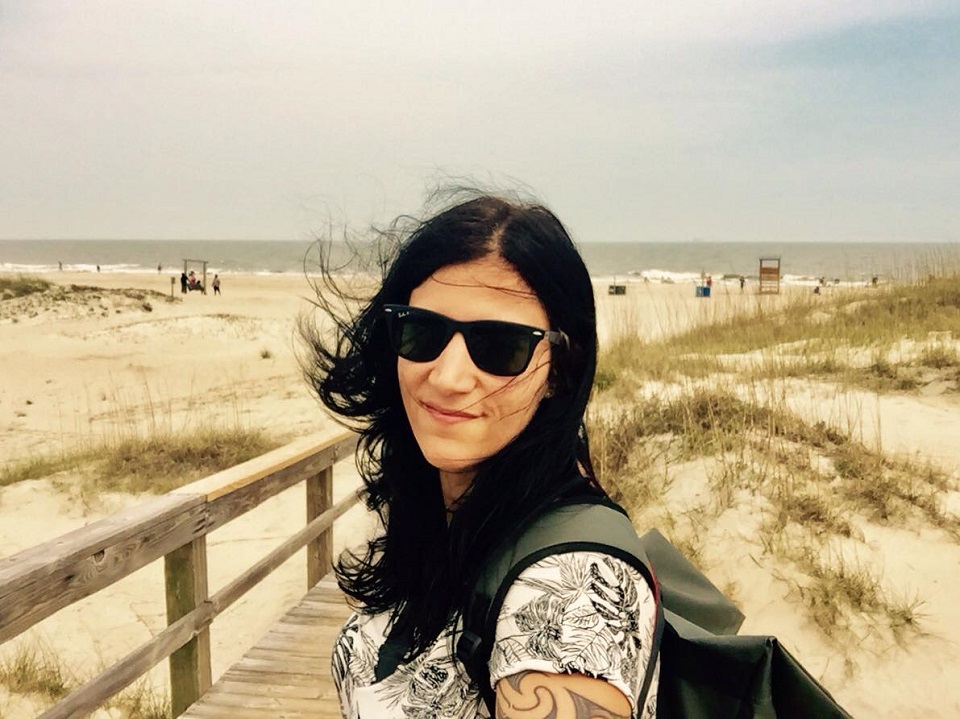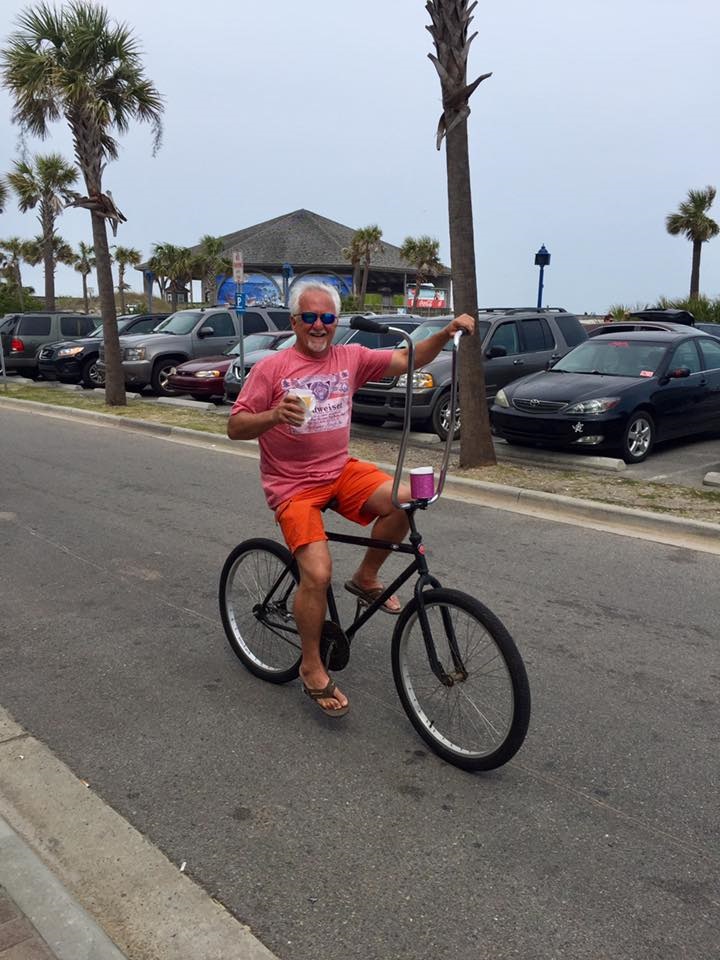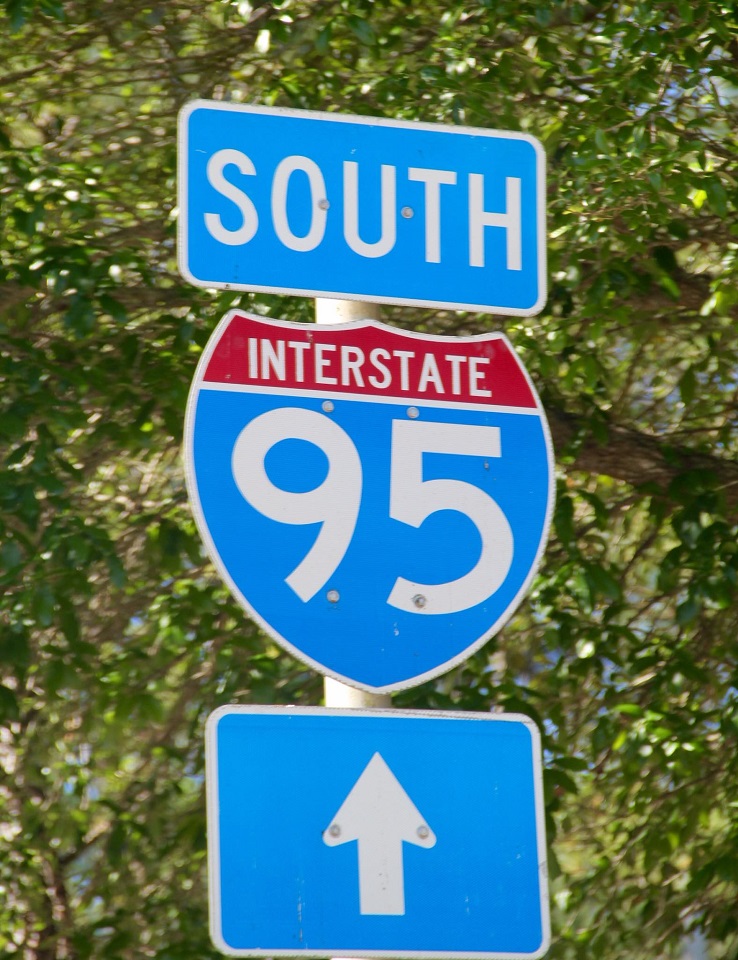 on the highway
Pensacola, Florida
After two days we hit the highway towards Florida, 500 km's and you would think it gets boring on the road, but let me tell you it doesn't! I could write an entire blog just about American highways! Some people's driving skills make you wanna give up driving enitirely to live a longer life! The roadkill you see all day leaves you partially traumatized, that you might need therapy afterwards. I also like to study the billboards that stand tall on the side of the highway with the purpose of advertising. There are several kinds of billbaords:
Food: everyone knows Americans like their food, so there's a fat burger or juicy steaks on it or whatever they are serving at the restaurant at the next exit.
God: We are in the bible belt, where there's more churches than residents in some places. So the billboard would say: God is the only truth! For salvation call 1 800 xx xxx
Fear: I've noticed that in tv and radio commercials they like to address people's fears. No different on highway ads. That one billbaord said pregnant & scared call 1 800 xxx, or are you tired? got depression? Act before it's too late call 1 800 xxx, another one I like is slip and fall PAIN? call 1 800 xxx.
We are huge fans of big American cars, so I like to tell Debbie what kinda cars I am buying for us when I win the lottery. The license plate game is also a good pastime, count how many plates from different states you see. We are down South but you even come across Alaskan plates. And the huge RV's, that cost a fortune,pulling SUV's with kayaks ontop and bikes in the back. Mobile home is the right name when you have the whole inventory of your house on the road with you. Hitchhikers that look like Marylin Manson and Ted Bundy had a child holding signs: I'll go anywhere. I don't watch America's most wanted but I am pretty sure a few of them were on there. Cops pulling over drivers for who knows what and even the rest areas are interesting or rather disturbing.
I had the bad idea to just walk into the first motel that comes along when we get to Tallahasse. 99.9 % of the time I book hotels on booking.com and I mean I don't just book them, I study them, I compare them with tripadvisor, I read reviews etc. Before booking.com and all those sites I've stayed in far too many dodgy places. No more I said! But then we got to Tallahasse and I didn't have internet, I walked into University Inn & Suites (sounds fancy, it's not!) and asked for a room without looking at it first, paid for it, went to the room and made a rapid turnaround! It was horrible! It smelled like 10 people had died in there, it was dark, filthy, simply gross! The carpet seemed to walk on it's own, the shower curtain mouldy, stains from who kows what or whom on the bed cover - even Anthony from Hotel Impossible would run away. I'd rather stay at Bates Motel and take the chance of getting murdered by Norman Bates than staying at this dump! So I went back to the Indian owner and had a very very long discussion. But in the end I got my money back and we drove as far away from that place as we could to the next Mac Donalds where they had WIFI (remind me to buy a SIM with data again next time!) and I booked us a motel with a good rating. Tallahasse somehow had a weird vibe, even at night when we went to the mall to watch a movie. Half of the shops were closed down, it was like a ghost town, just creepy. Could've been a scene from the walking dead! So we were happy to leave this stopover-town behind and drive 300 km to paradise: Pensacola Beach.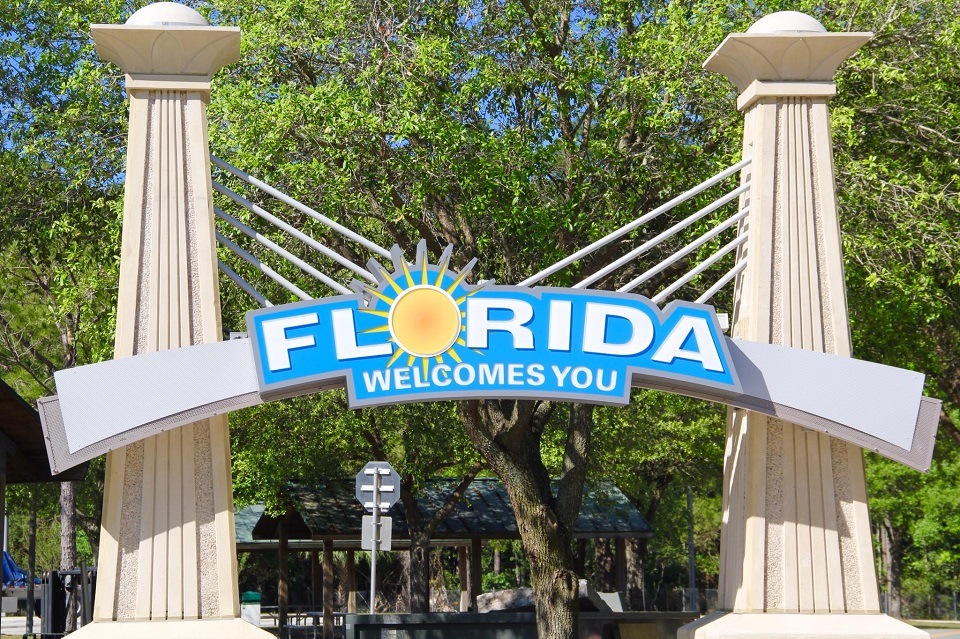 goodbye Georgia, hello Florida (state #3 on this trip)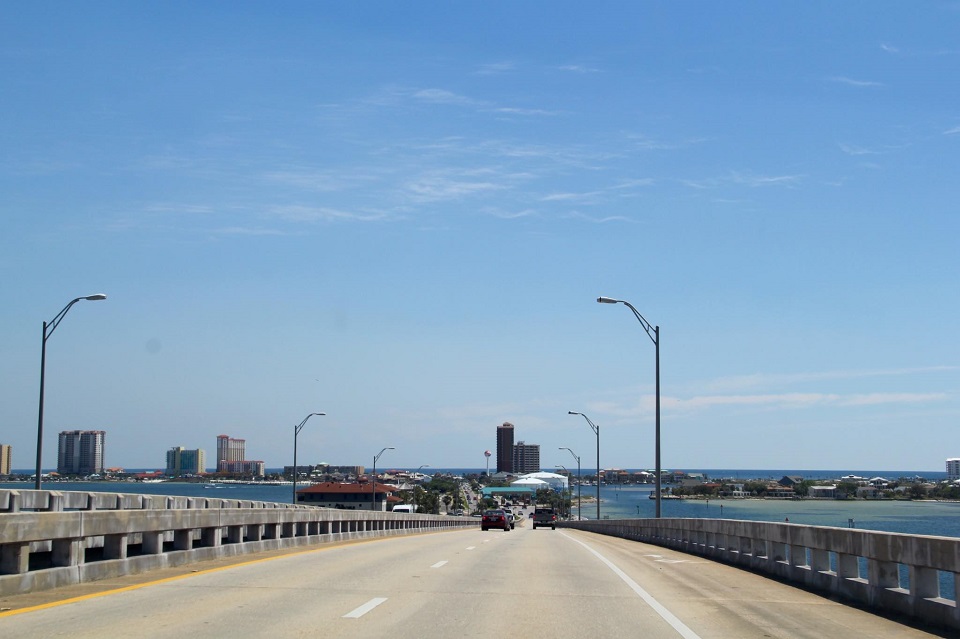 Pensacola Beach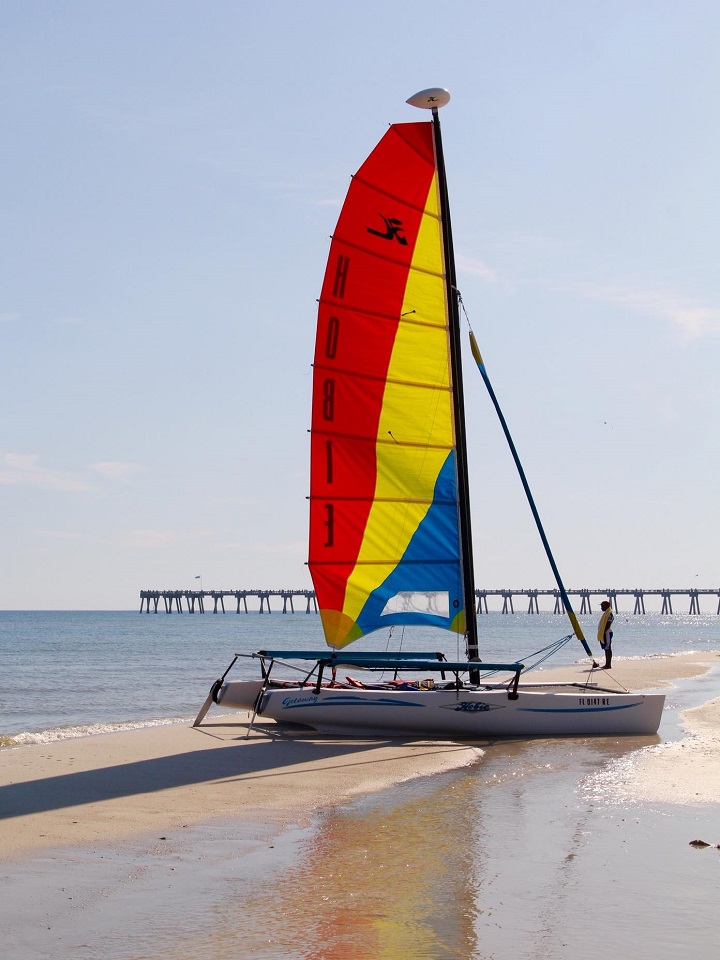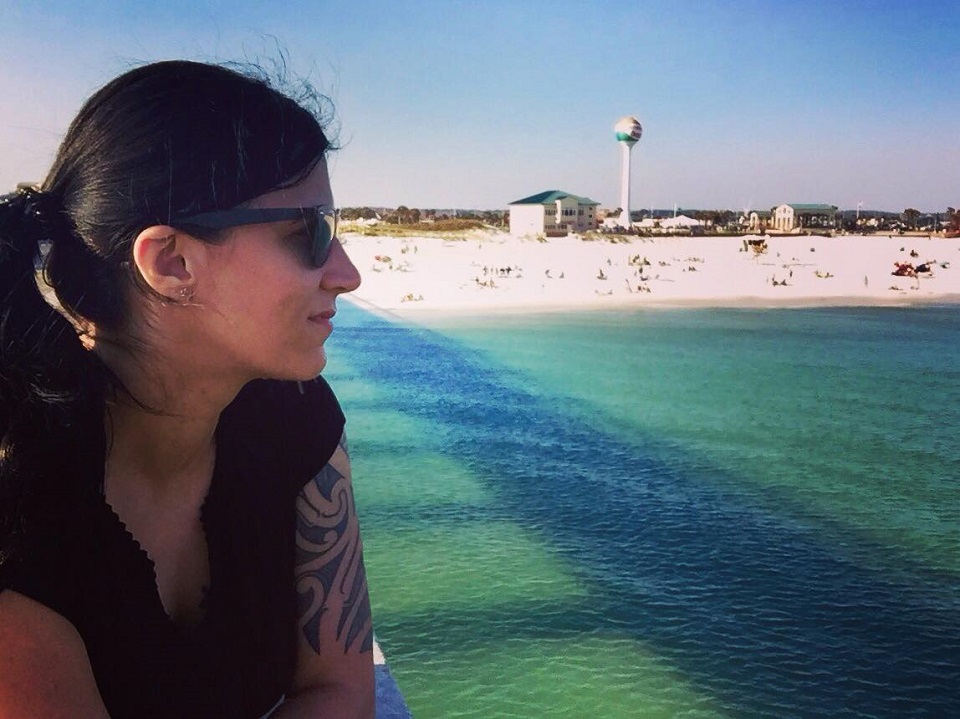 water is my element - the beach my happy place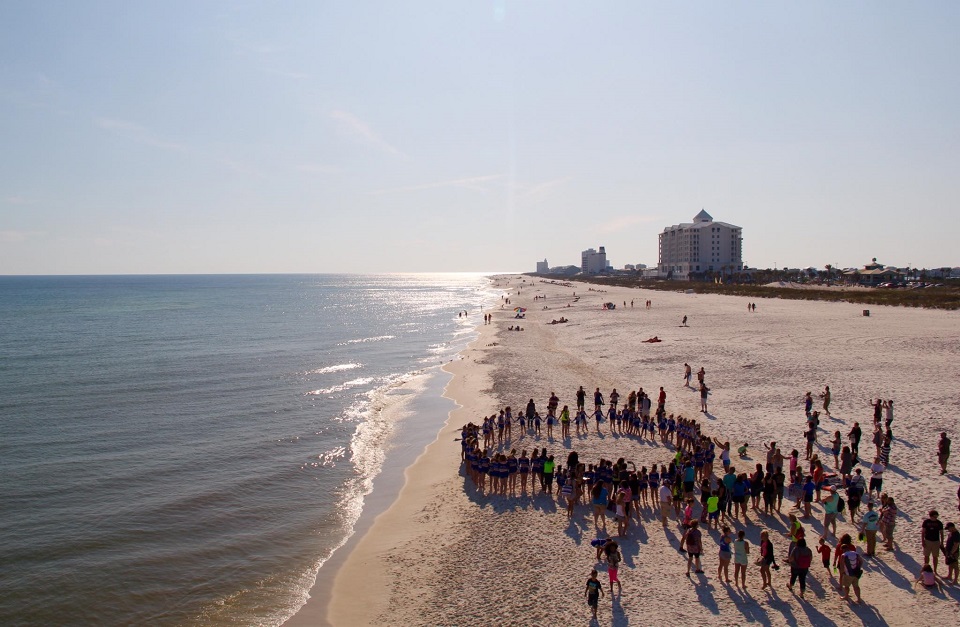 Pensacola Beach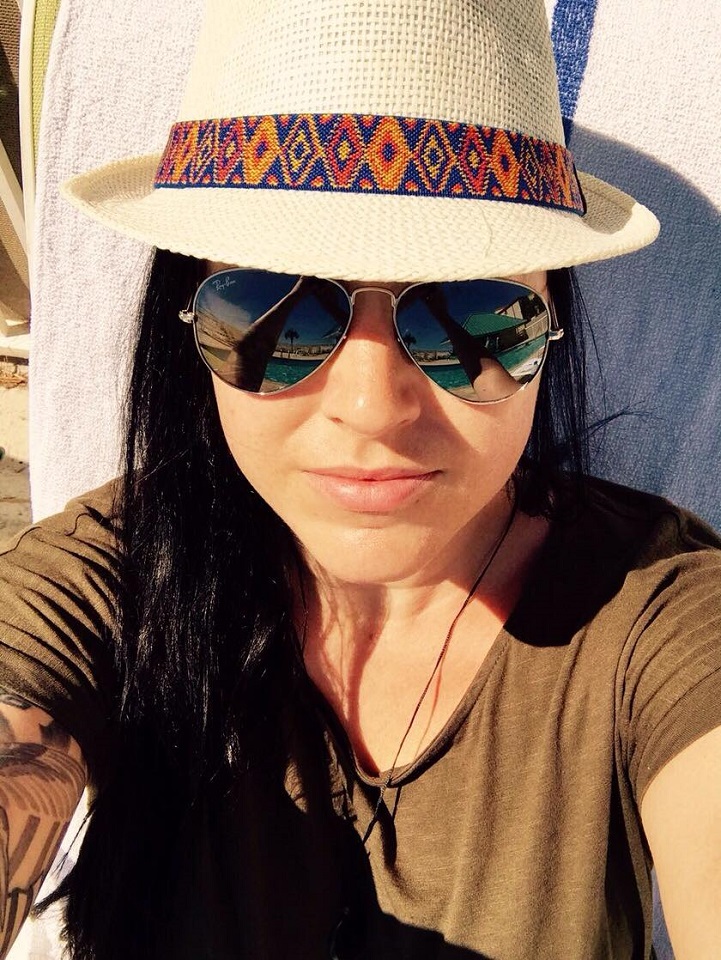 my love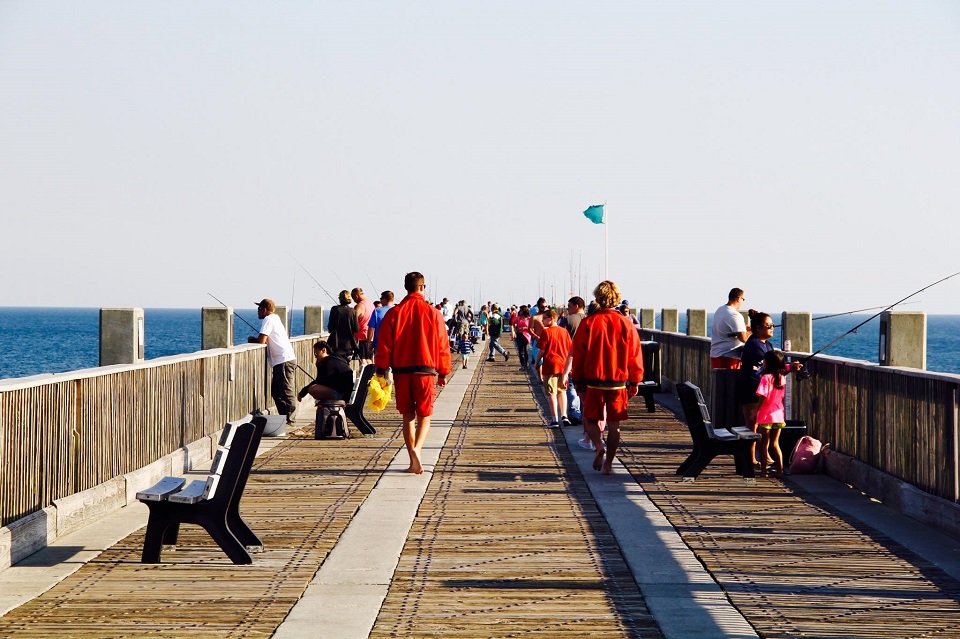 Baywatch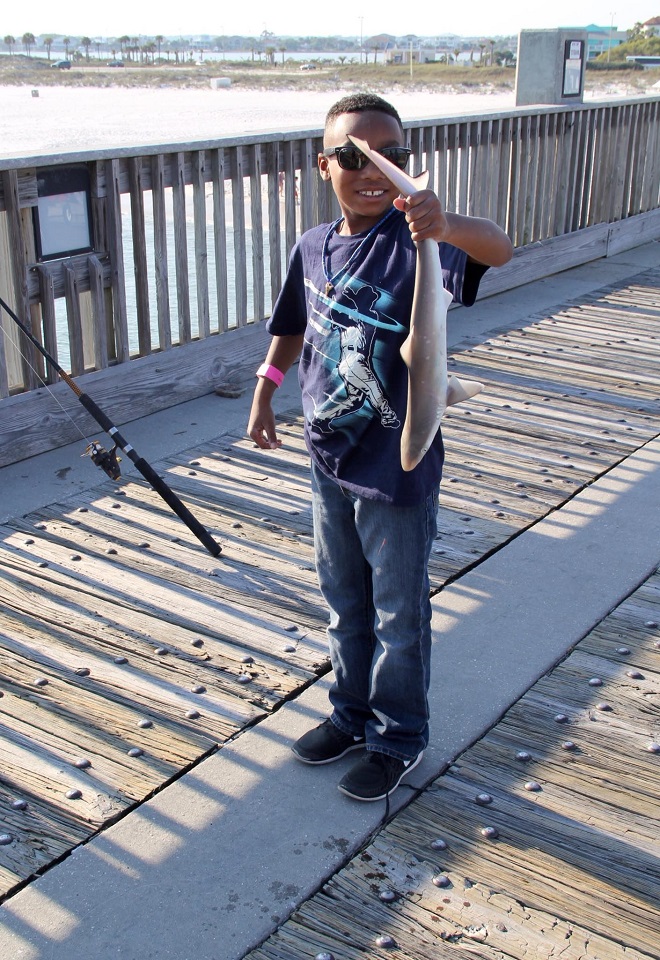 the little guy caught himself a shark, he threw it back in the water afterwards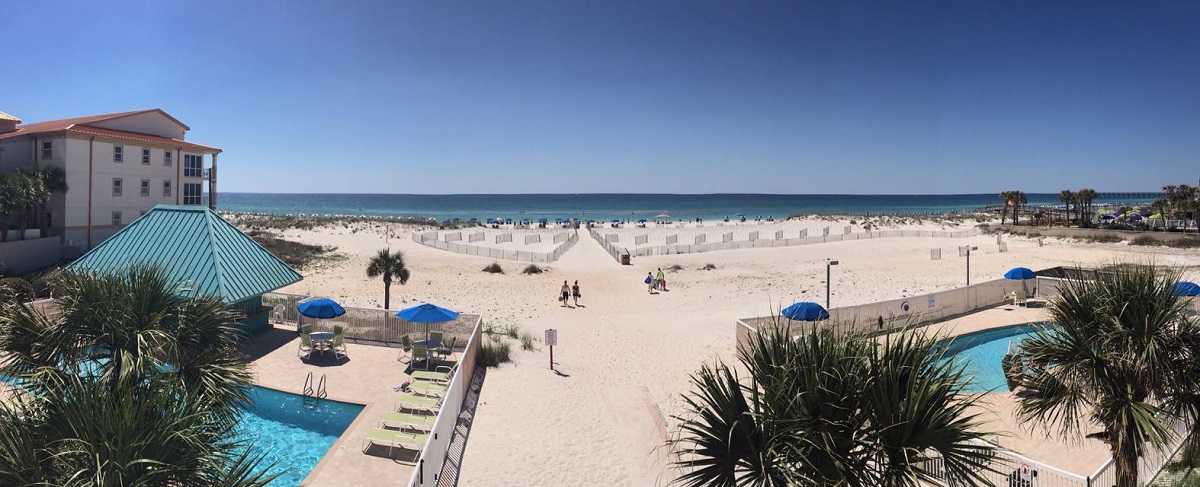 view from our Motel Days Inn in Pensacola Beach
Southern United States Blog Part 3 - Pristine beaches in Florida, feeding gators in Louisiana and a closed down Houston airport
When we crossed the State line to Florida, we were pretty excited, Debbie has never been to Florida before and I've never been in the Florida Panhandle. Our next destination was Pensacola Beach on Santa Rosa Island in the Gulf of Mexico. With its sugar-white sands and clear blue water it attracts tourists from all over the world. I had booked the Days Inn motel right on the beach, probably the only hotel that is not a high-rise building. All we wanted to do is relax, swim, take long walks on the beach and get a tan. Pensacola Beach was pretty packed because the US finals of Cheer Competition was on the same weekend we were there. So we got to watch cheerleaders practice their routines right on the beach.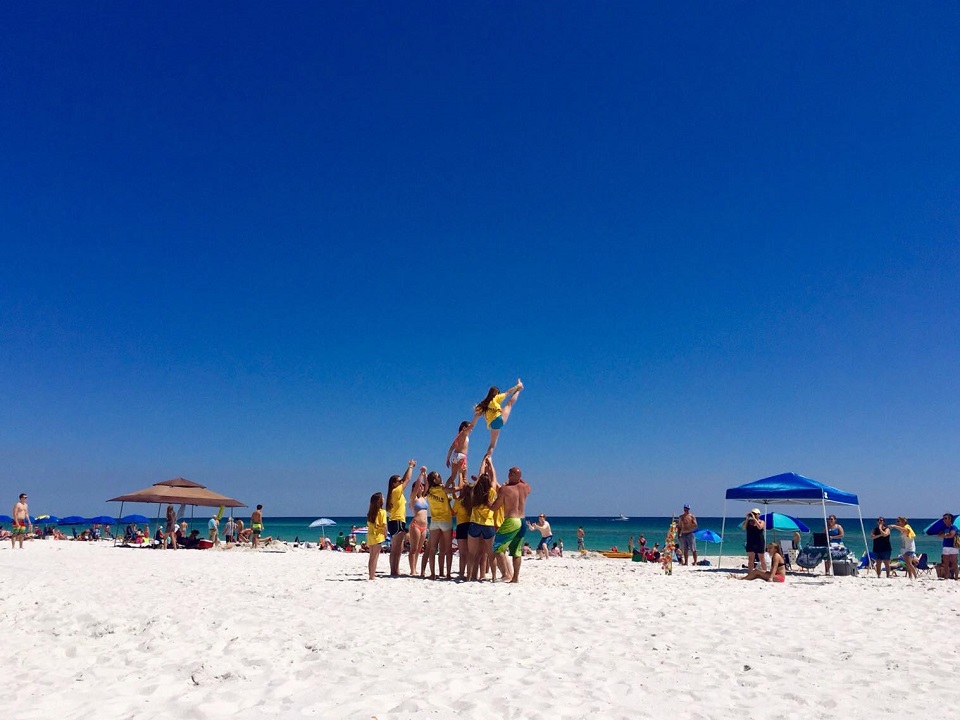 US Finals Cheer Competition this weekend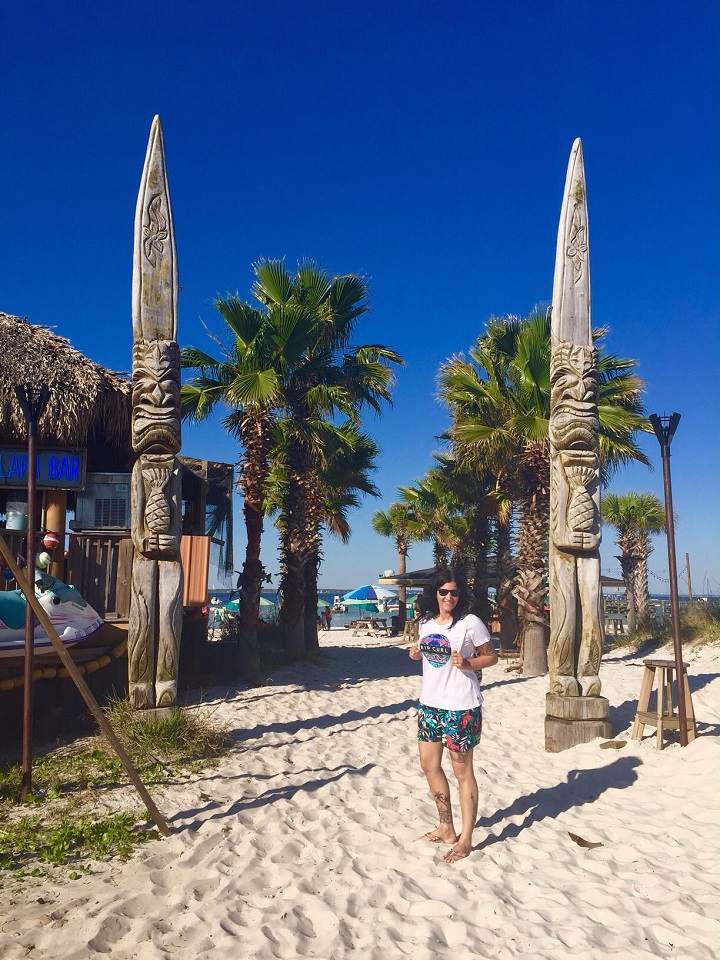 my kinda scene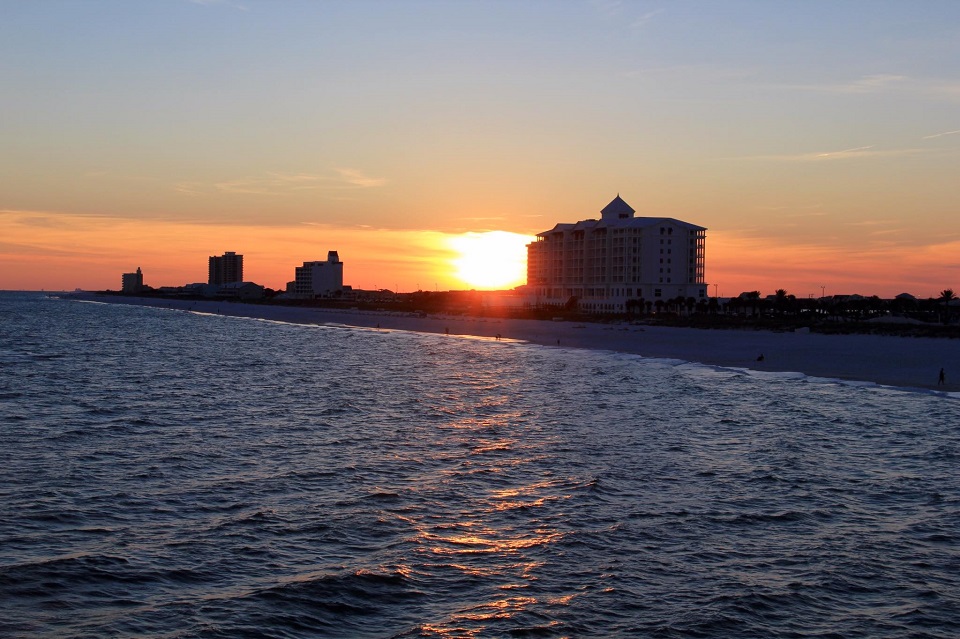 beautiful sunset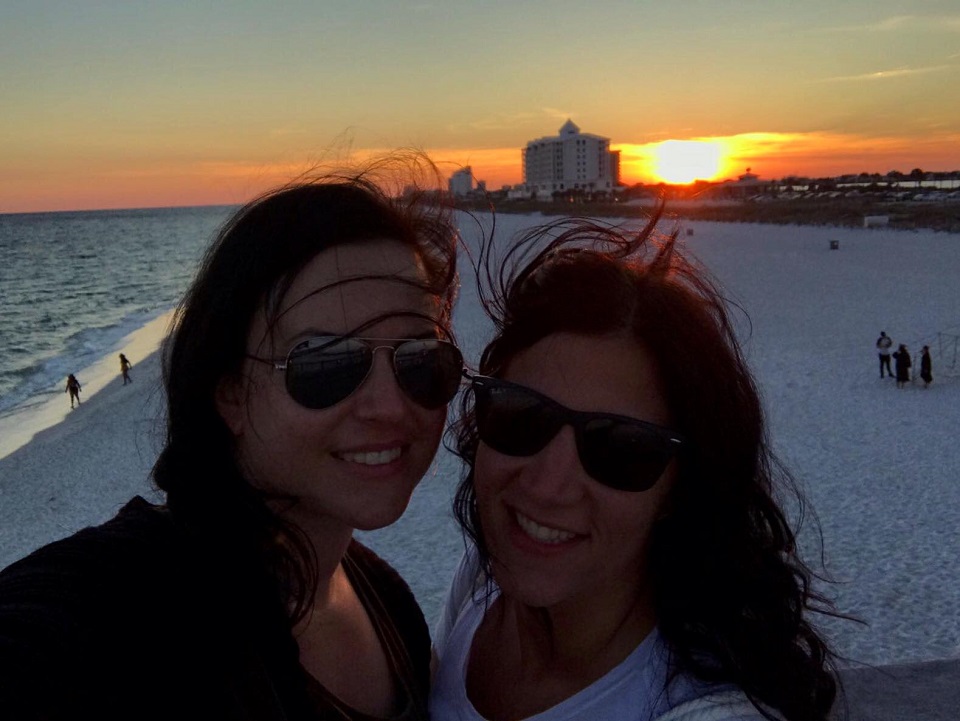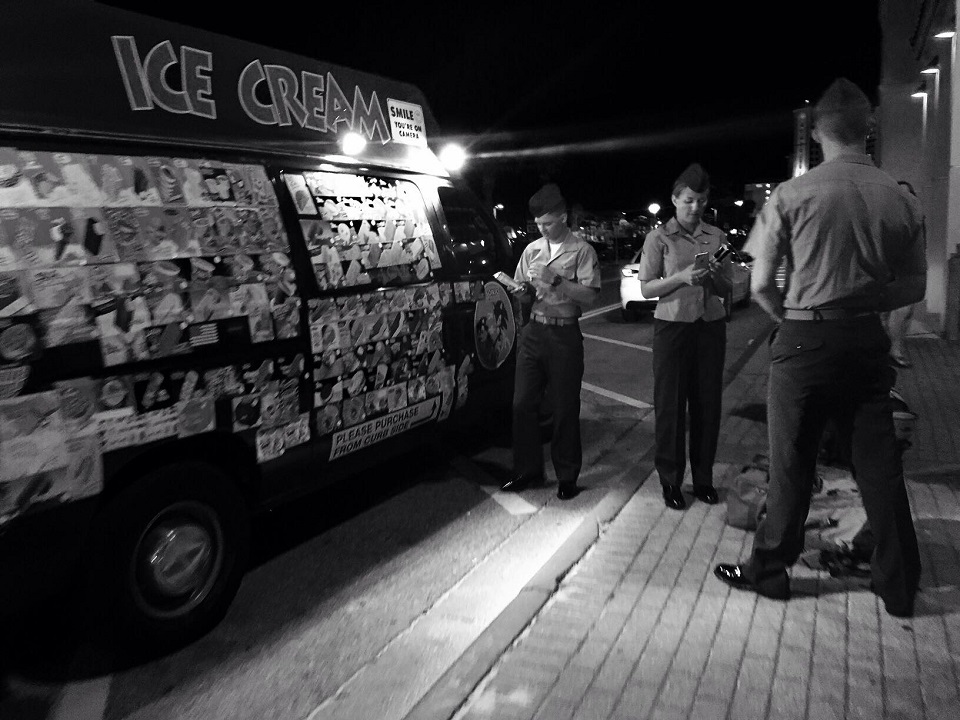 On April 9th we got back in our car and drove further Southwest, in only 4 hours we crossed 4 State lines: Florida, Alabama, Mississippi and Louisiana. Our next stop on this Southern US trip was New Orleans. I had been to New Orleans 3 years ago with my best friend Uli when we did a road trip up to Chicago and went to the Country Music Festival in Nashville. I love this city, it's actually one of my favorite in America. The perfect place to explore the unique culture, history and architecture but also its round-the-clock nightlife, vibrant live-music scene and tasty Creole cuisine.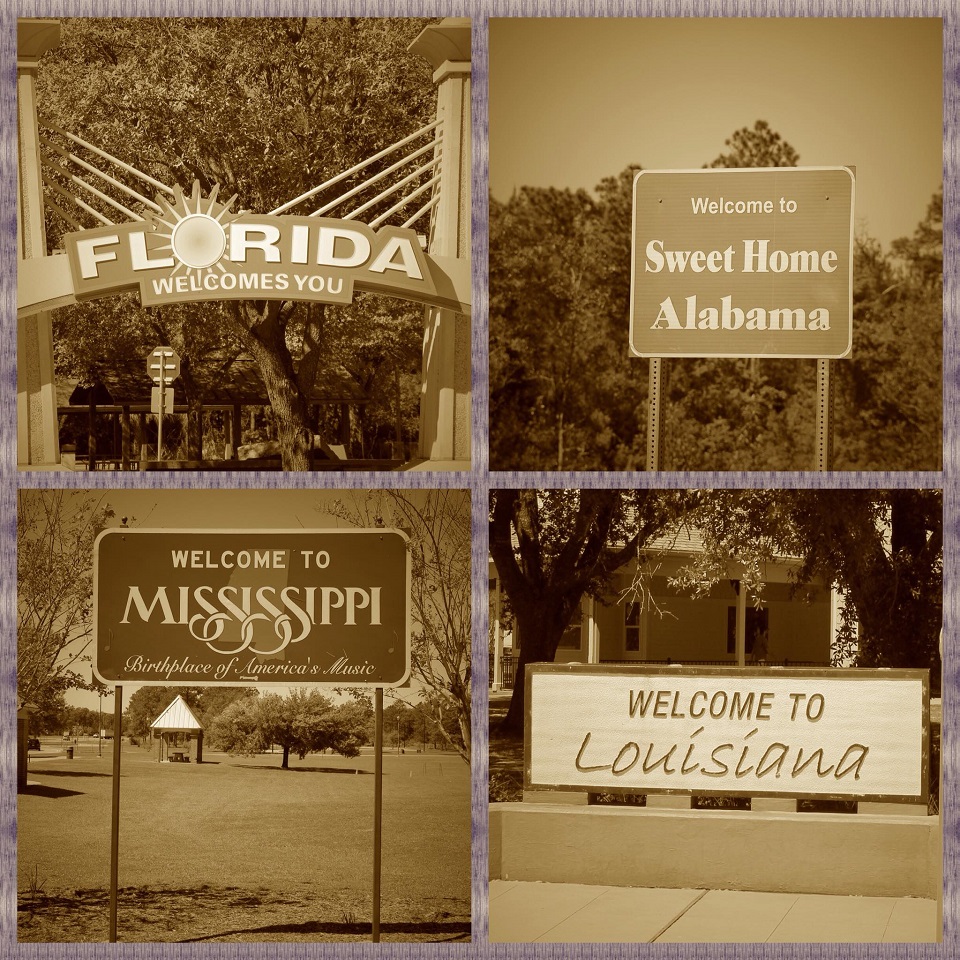 4 States in 4 hours
New Orleans, Louisiana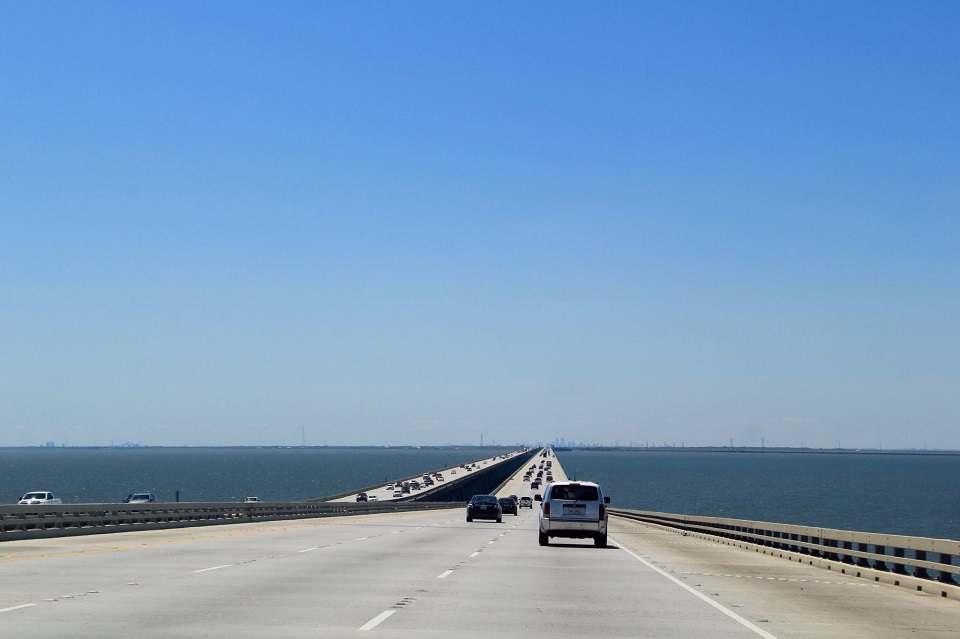 New Orleans, I see you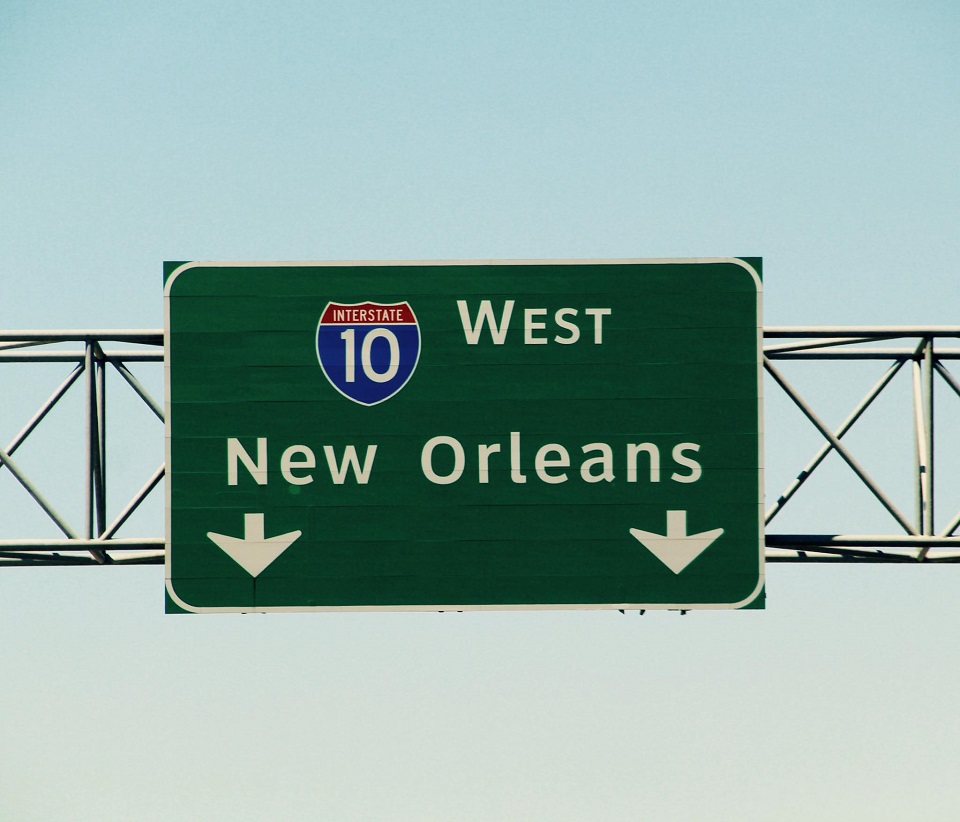 next stop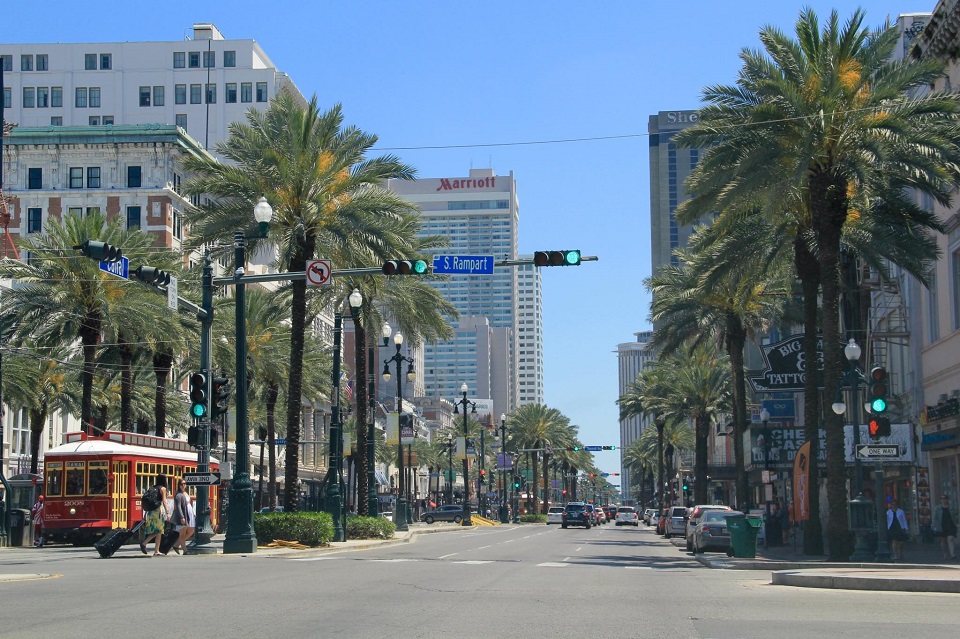 New Orleans I am back! one of my favorite US cities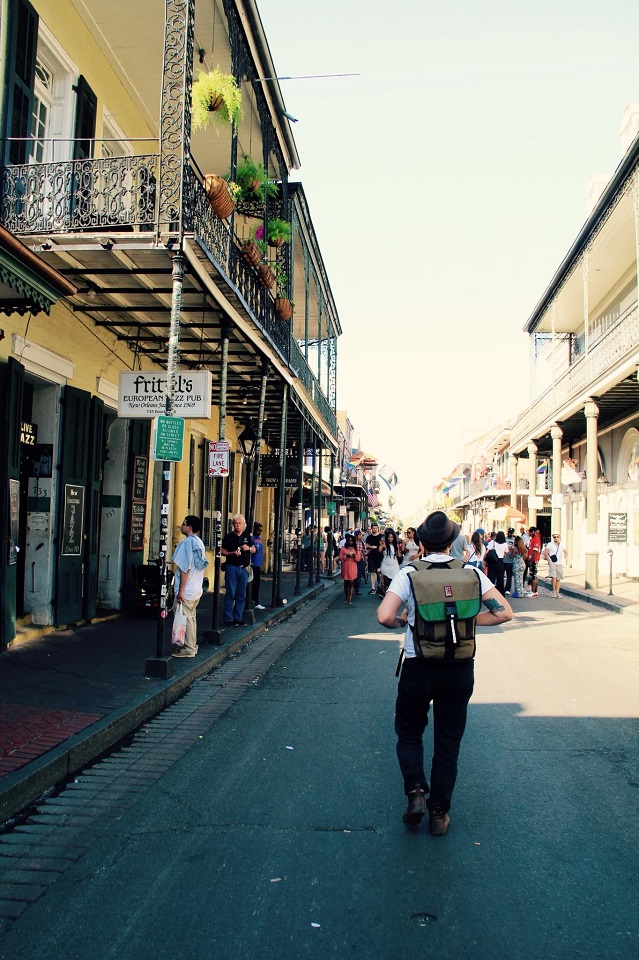 NOLA impressions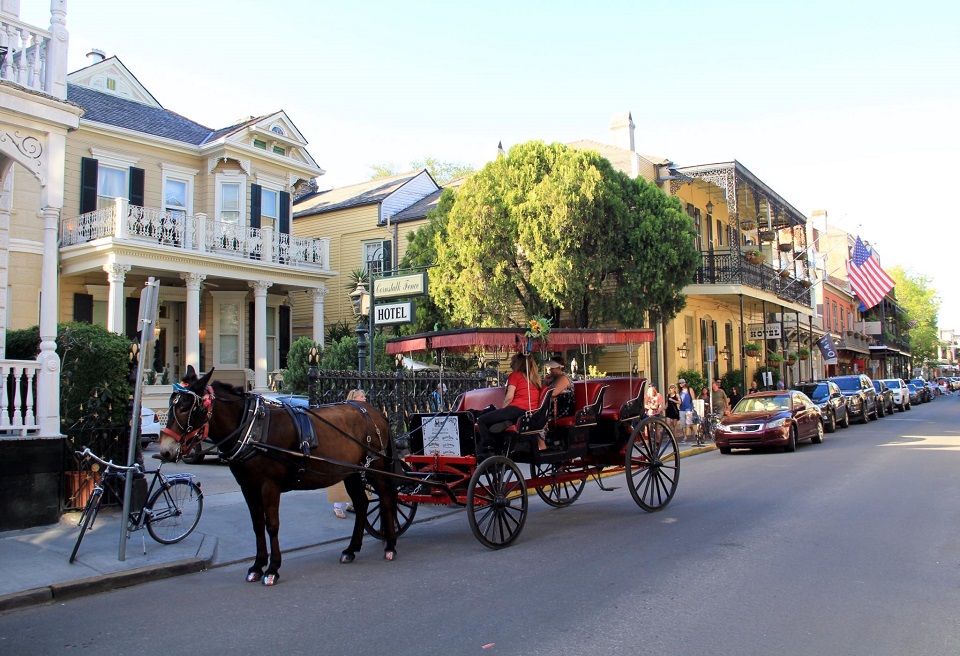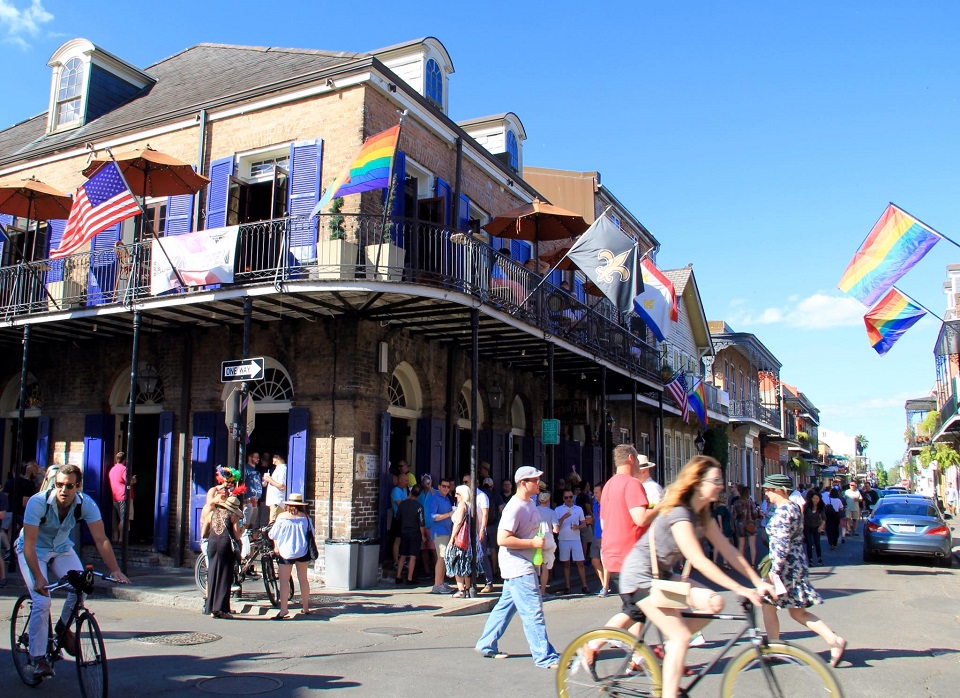 French Quarter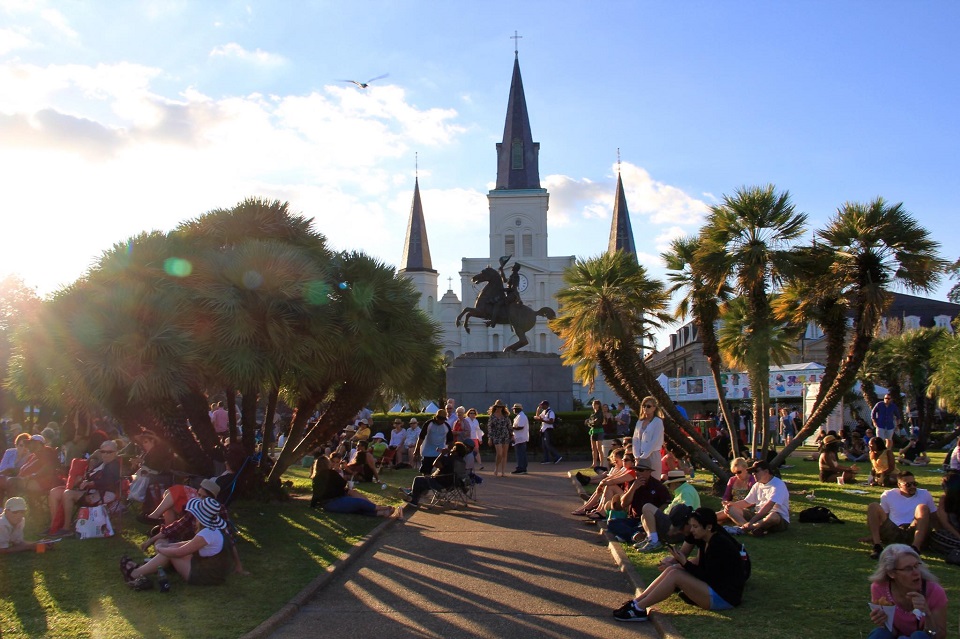 Jackson Square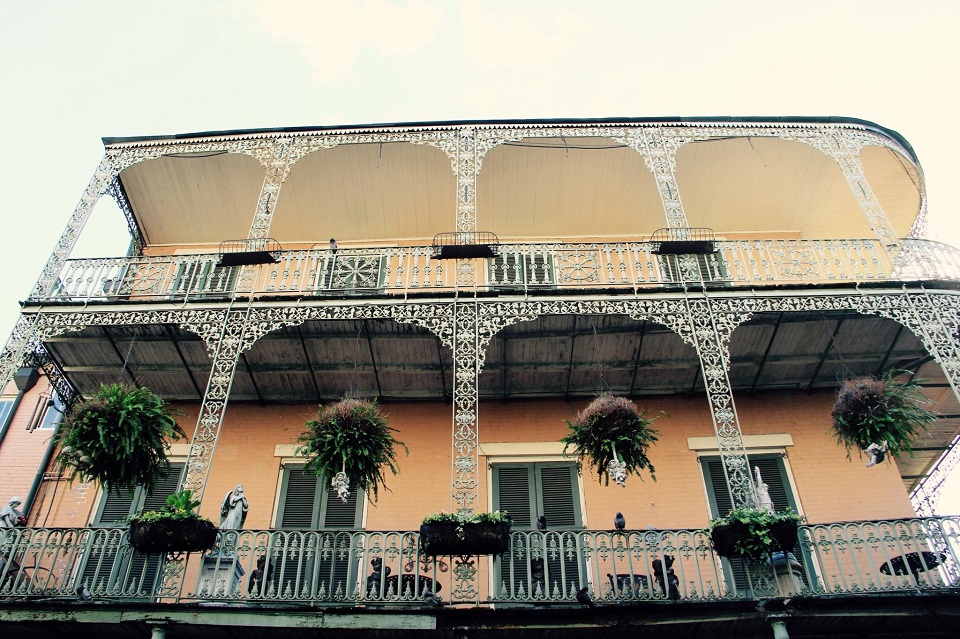 loving the architecture, reflective of New Orleans' history
As it happened the French Quarter Festival was on when we arrived, so first thing we did was walk around the river and listen to all these amazing bands playing open air on different stages. I love the atmosphere in NOLA and I have never seen as many crazy and unique people as here, everyone is having the time of their lives and they don't care what anybody else thinks. We've seen random women twerking on the street, people dressed in costumes for no reason or dancing on balconies throwing down beads and street artists performing anything that could earn them a buck or two. At mardi gras in New Orleans they have this tradition that women are flashing their breasts for beads (say what?!) lol. People are super nice and friendly too, especially the blacks, we've noticed in general in the South that they are more authentic, outgoing, helpful and got alot of style (no offence white folks;-) African Americans really know how to have fun and compared to them we felt like we were the most boring people haha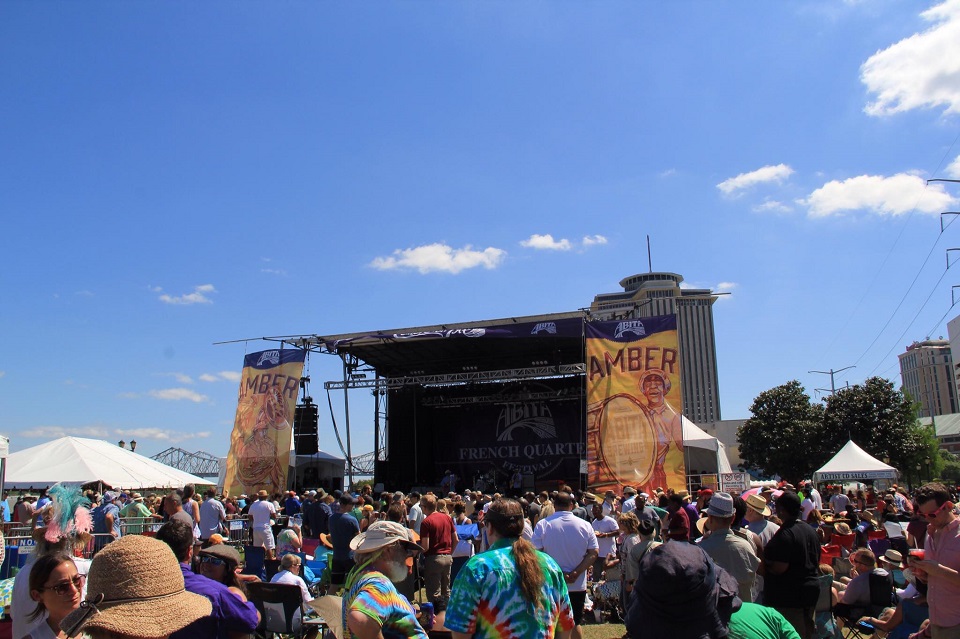 French Quarter Festival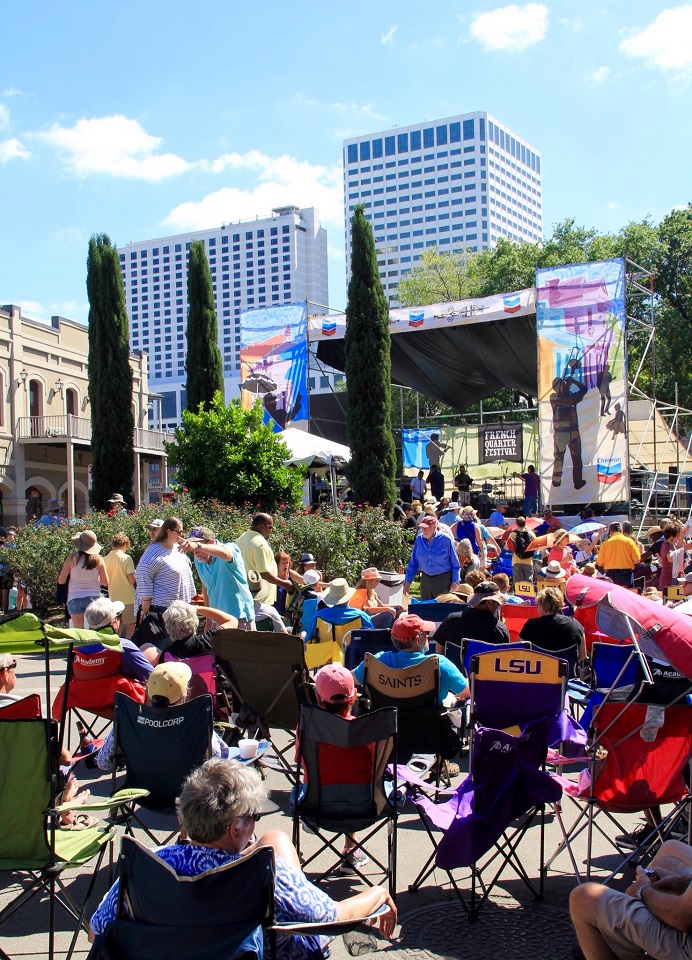 too cool for school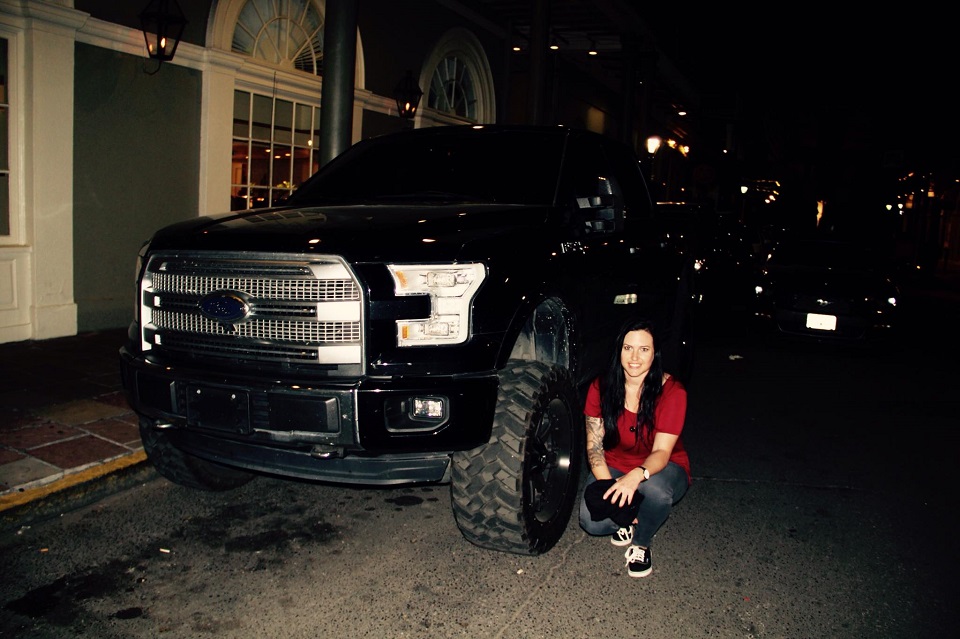 we love big American cars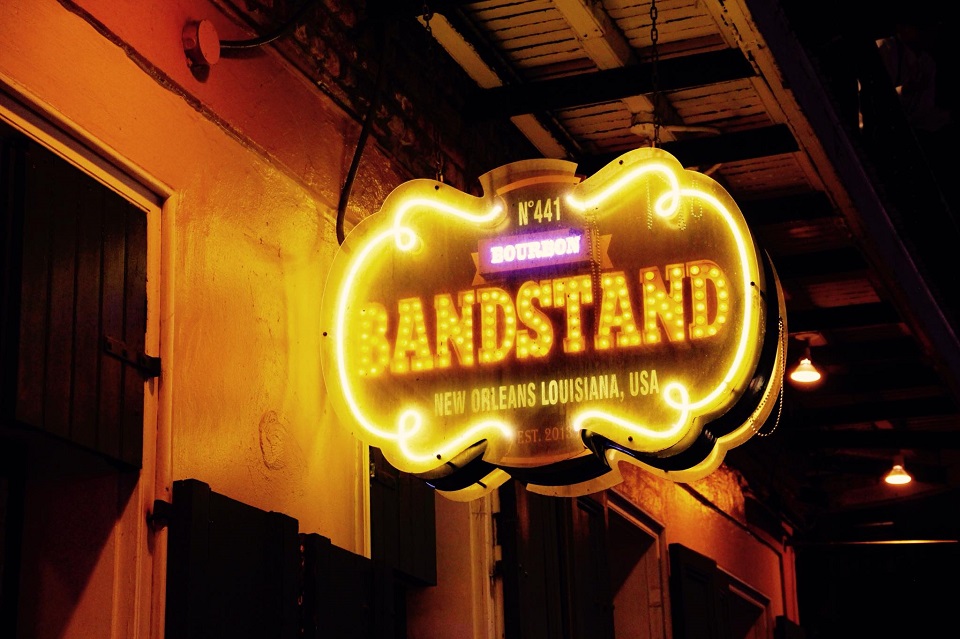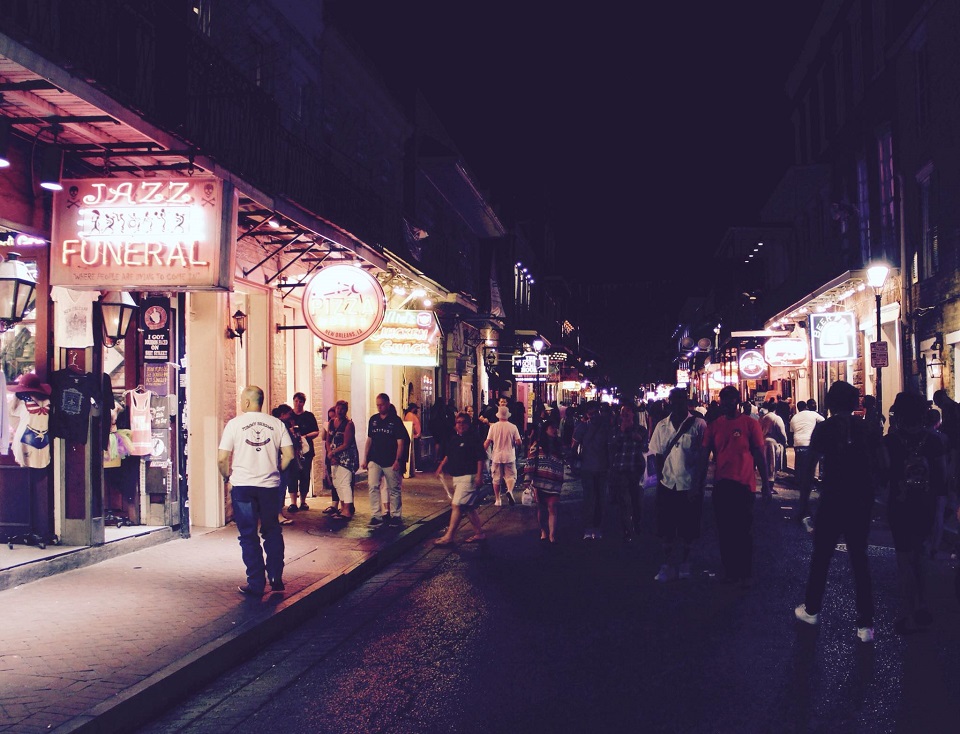 Bourbon Street in the French Quarter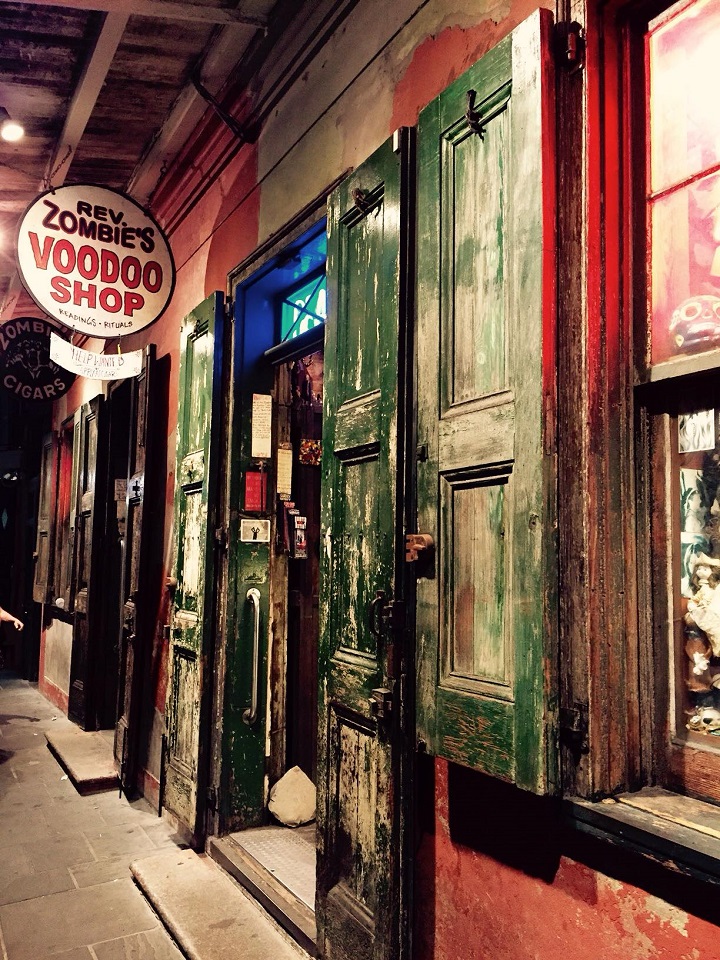 New Orleans: Voodoo & Jazz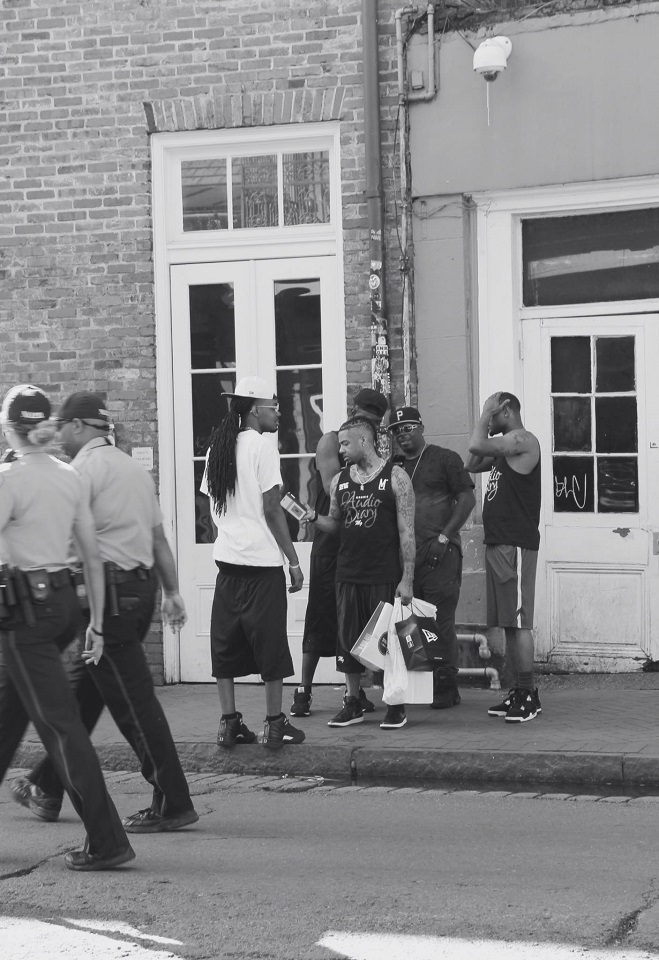 NOLA impressions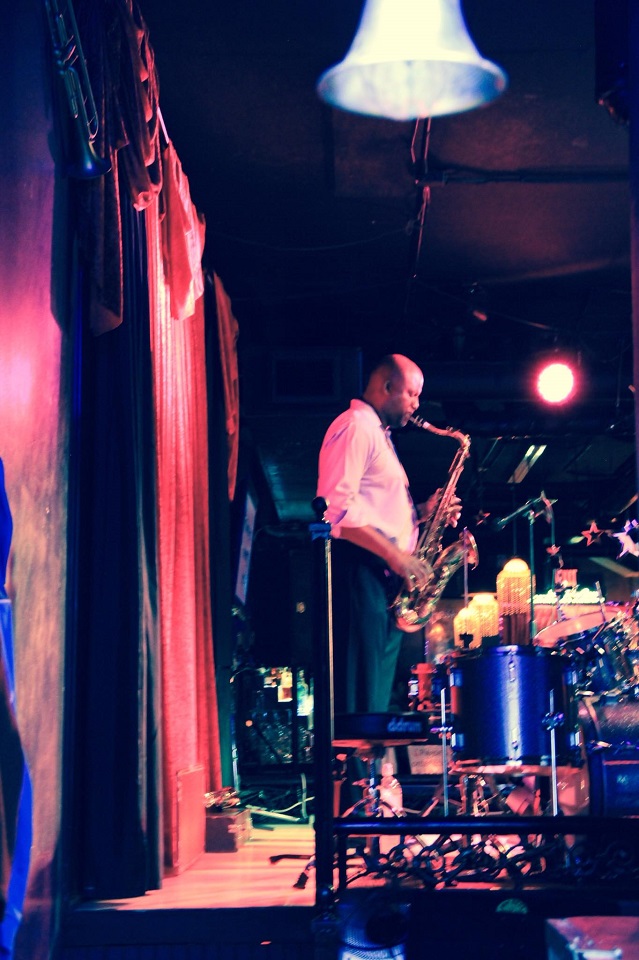 NOLA the birthplace of Jazz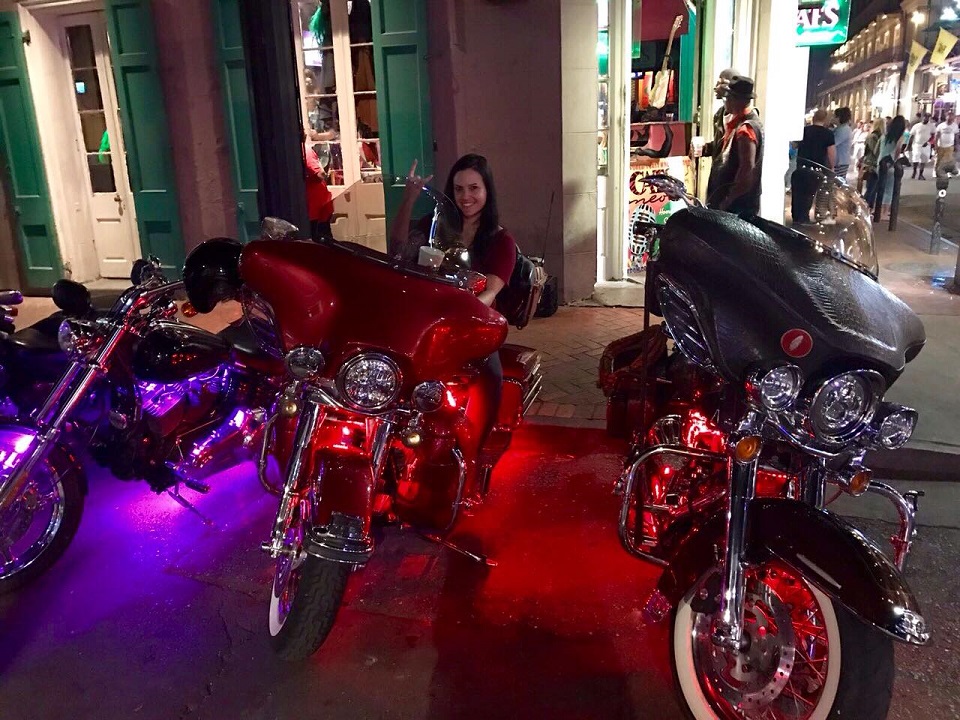 new ride?
Honey Island Swamp, Louisiana
Since New Orleans is surrounded by swamp, a must do is a swamp tour, so that's exactly what we did. We drove 45 minutes to Slidel, Louisiana and went on an fast boat through the West Pearl river deep into the Honey Island Swamp. You get to watch all kind of wildlife and to feed alligators and see turtles, snakes, wild boars and racoons up close. For $23 two hours it is a great tour that I can really recommend. There are 1 million alligators in Louisiana, so you will encounter alot of them.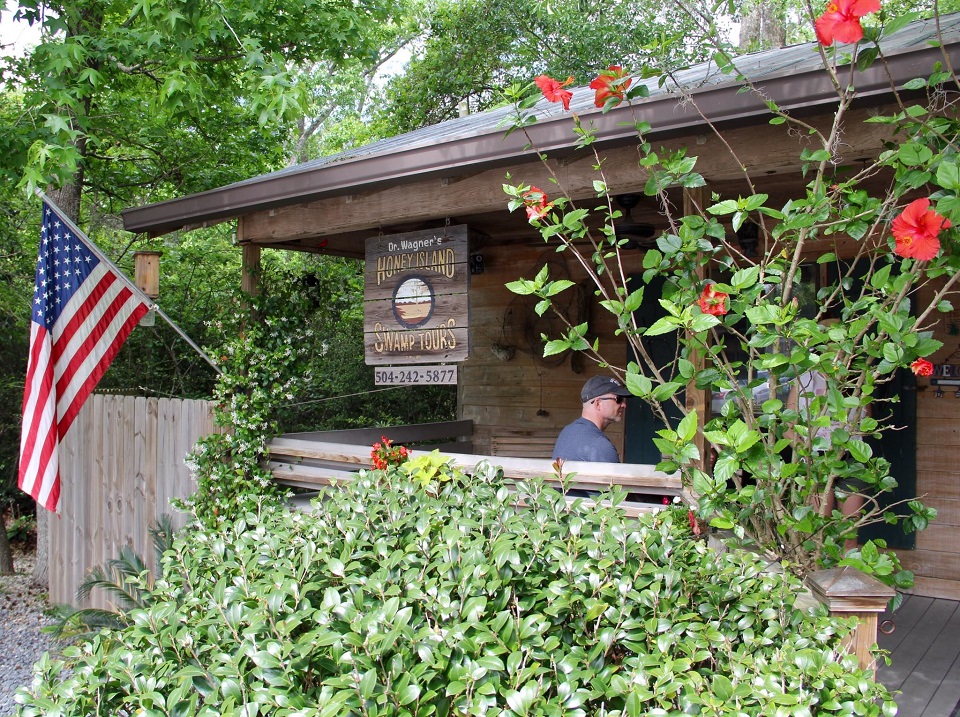 Honey Island swamp tour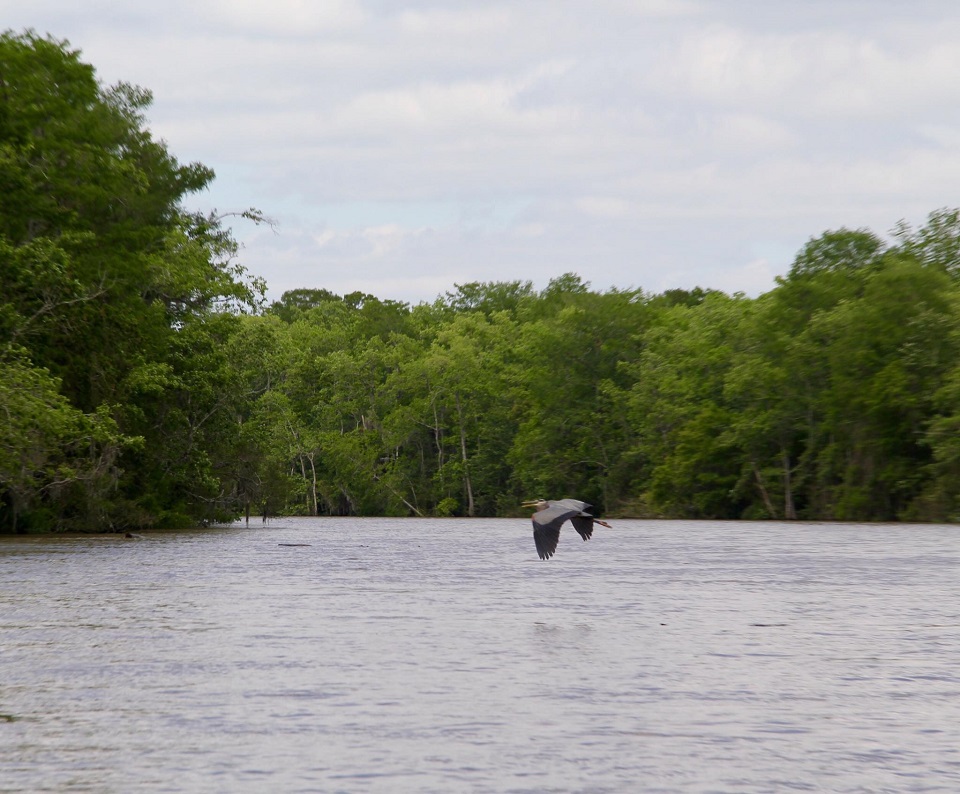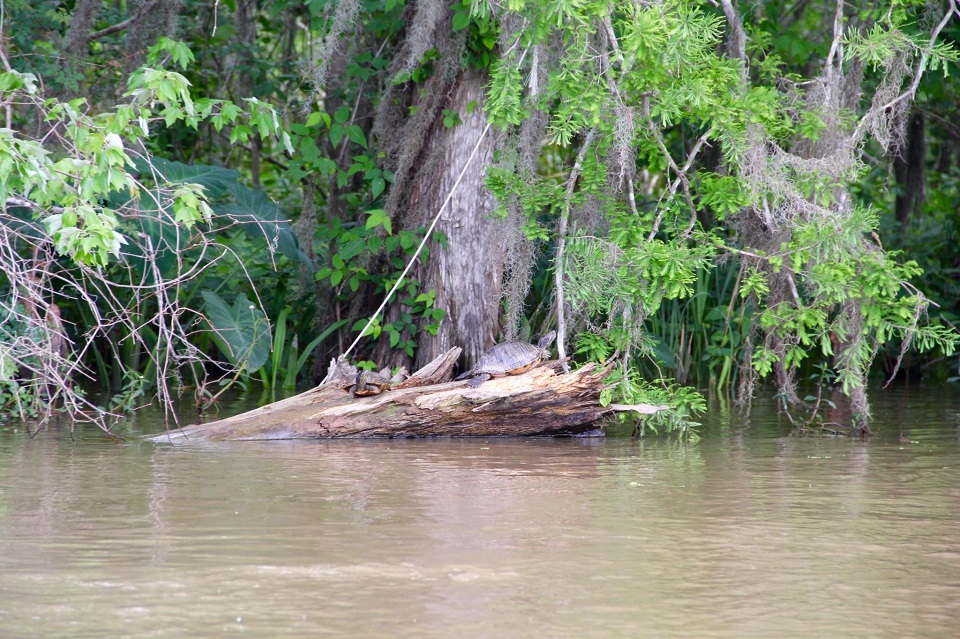 turtles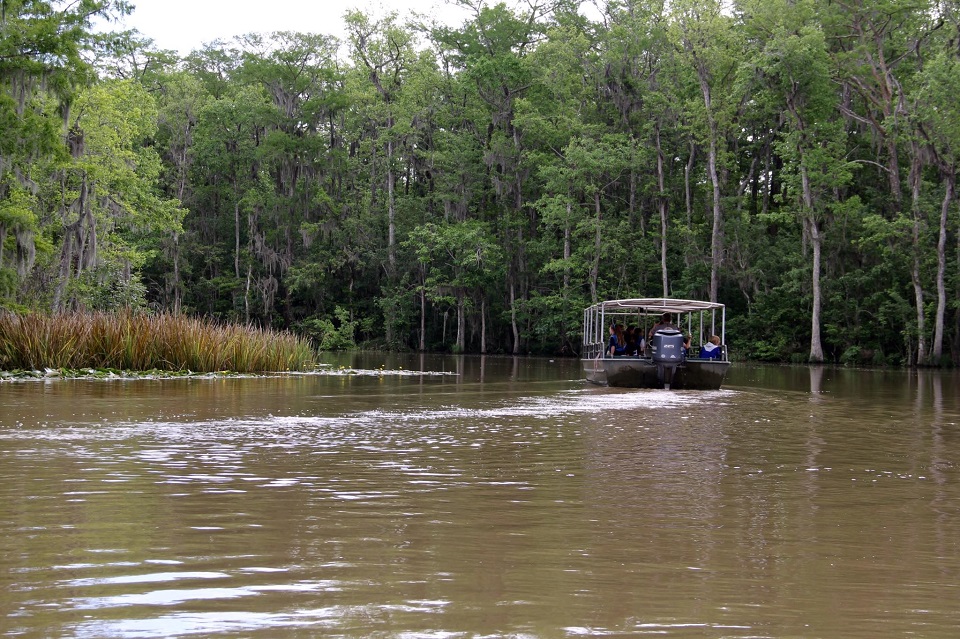 West Pearl River Louisiana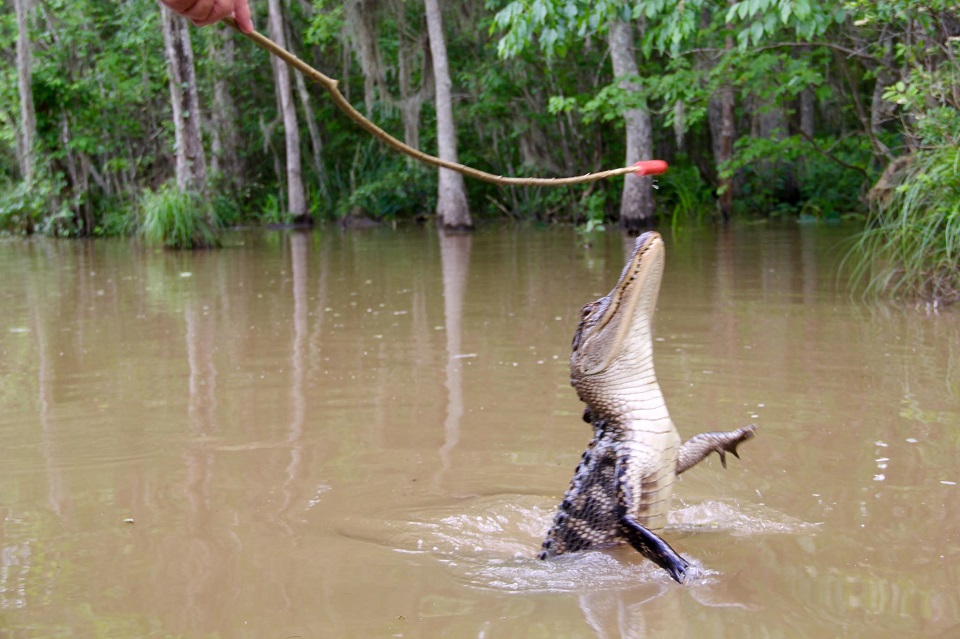 feeding the gators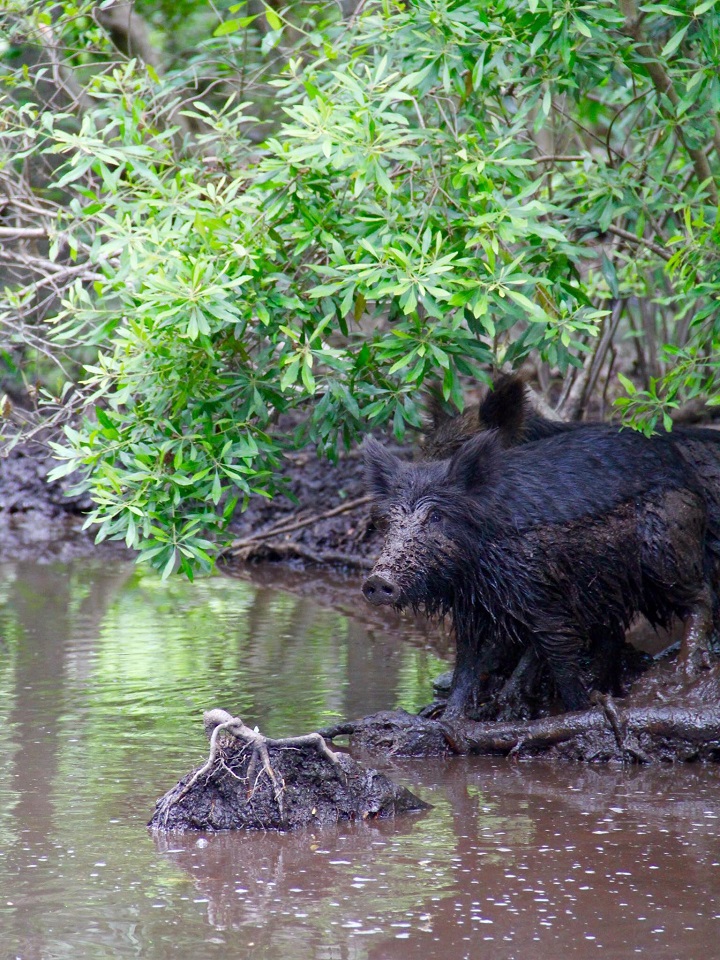 hey there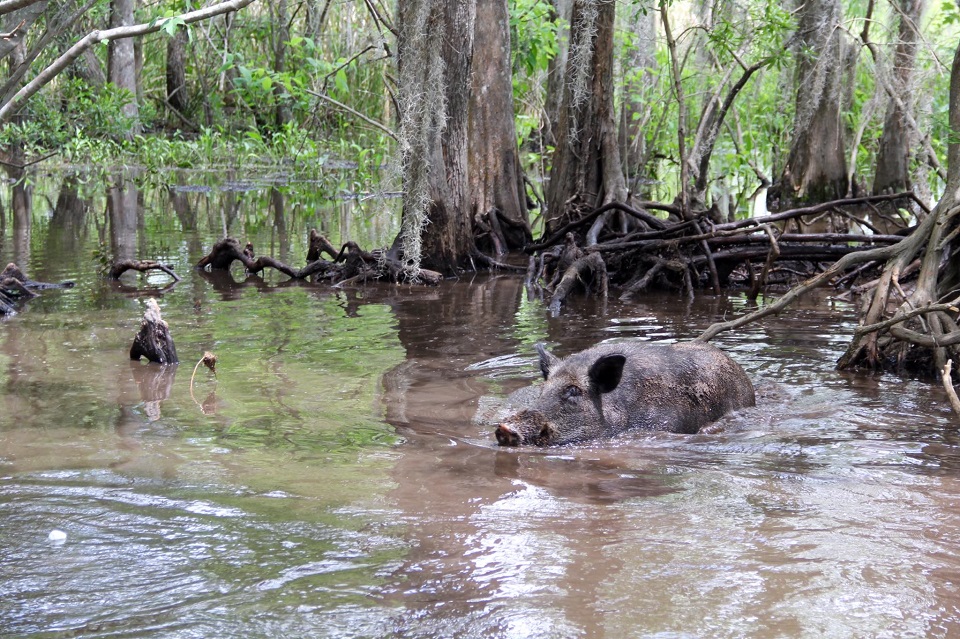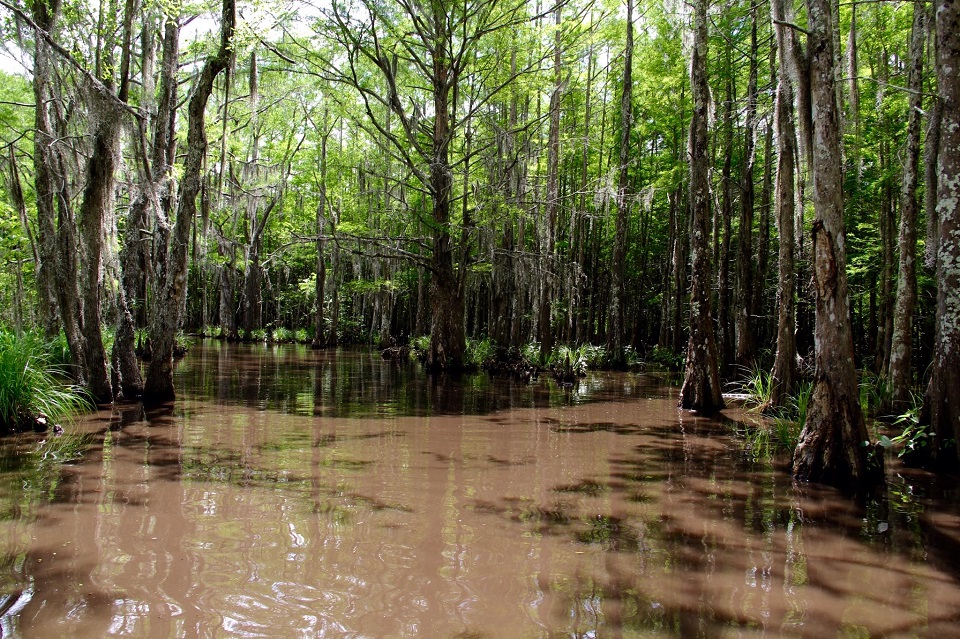 Honey Island Swamp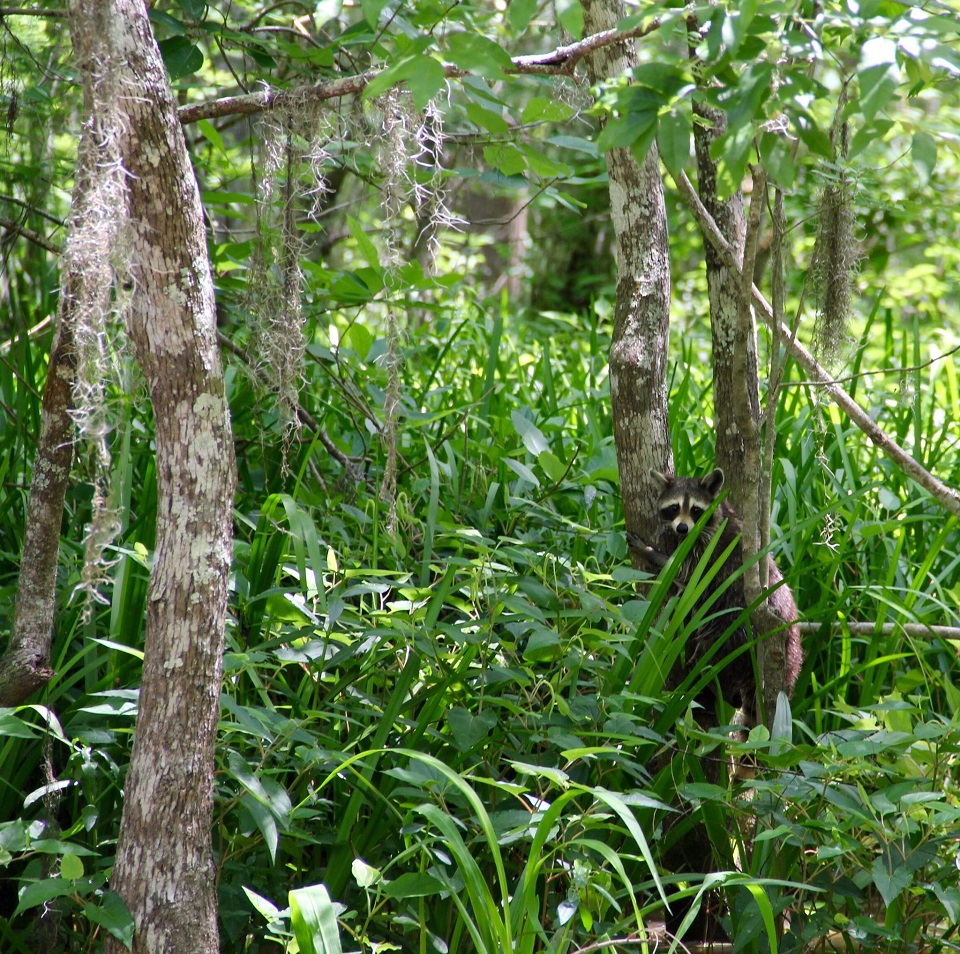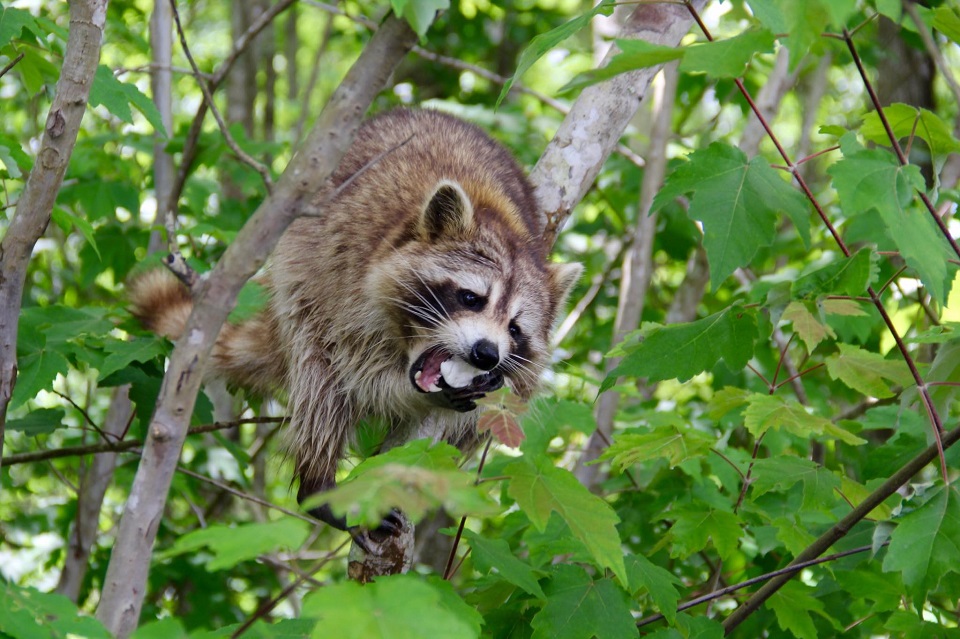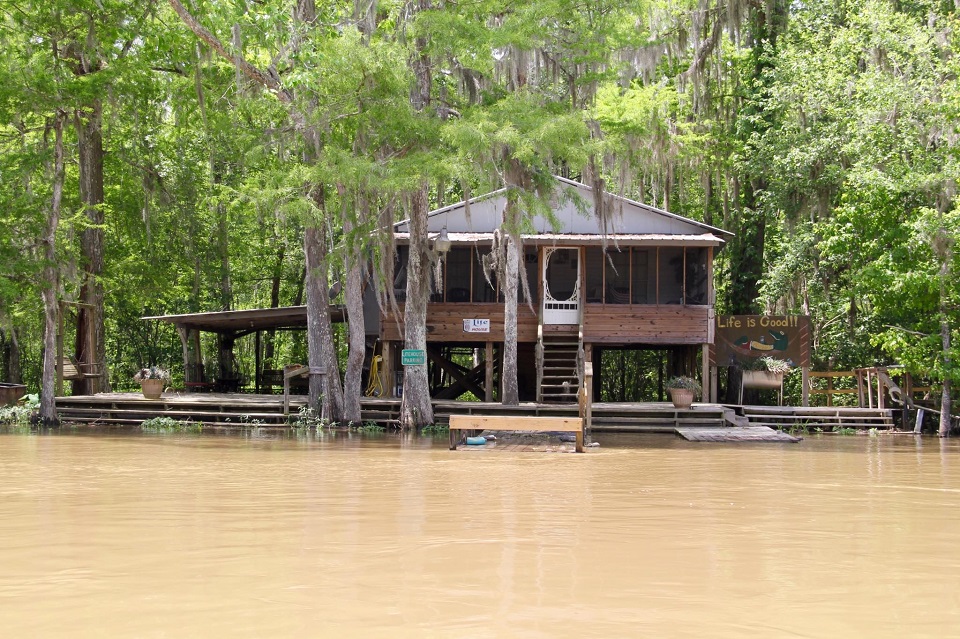 swamp living
New Orleans, Louisiana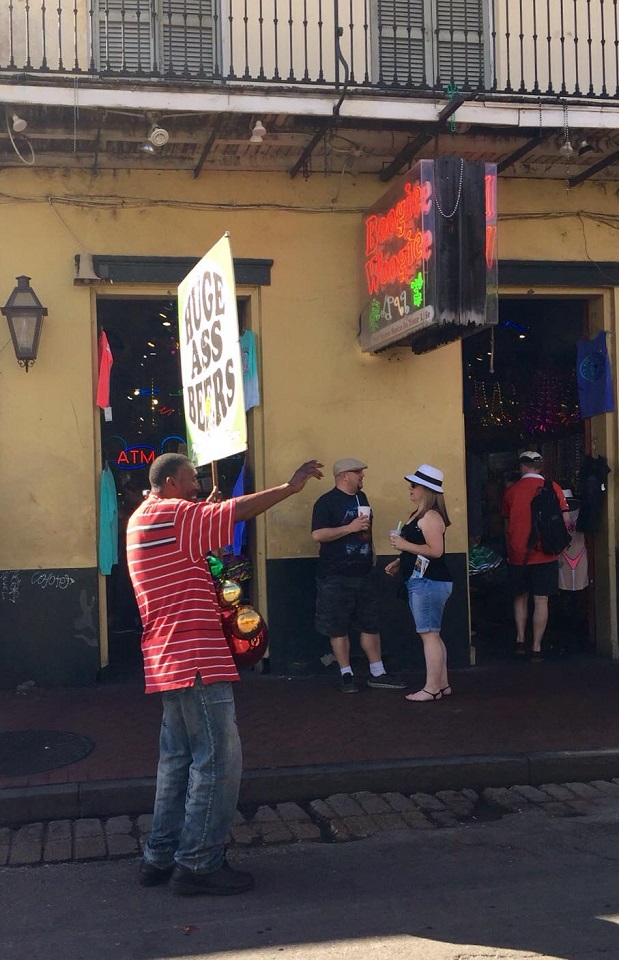 Another thing that is recommended is a haunted house tour in NOLA, we thought it might be interesting so we booked it and when we showed up, there were over 70 people waiting and only 3 guides! Unfortunately we got the woman as a guide that must've been on drugs! She was speaking so fast that not even the Americans could understand her, half of the things she was telling didn't make sense at all and her behavior was so strange that people on the street turned around to see what's going on. Neither did she say anything really about haunted houses, she just told made up stories about vampires and amputations back in the days. So after half an hour we decided to take a right turn when the group was going left, goodbye crazy woman, goodbye money that we spent for this nonsense.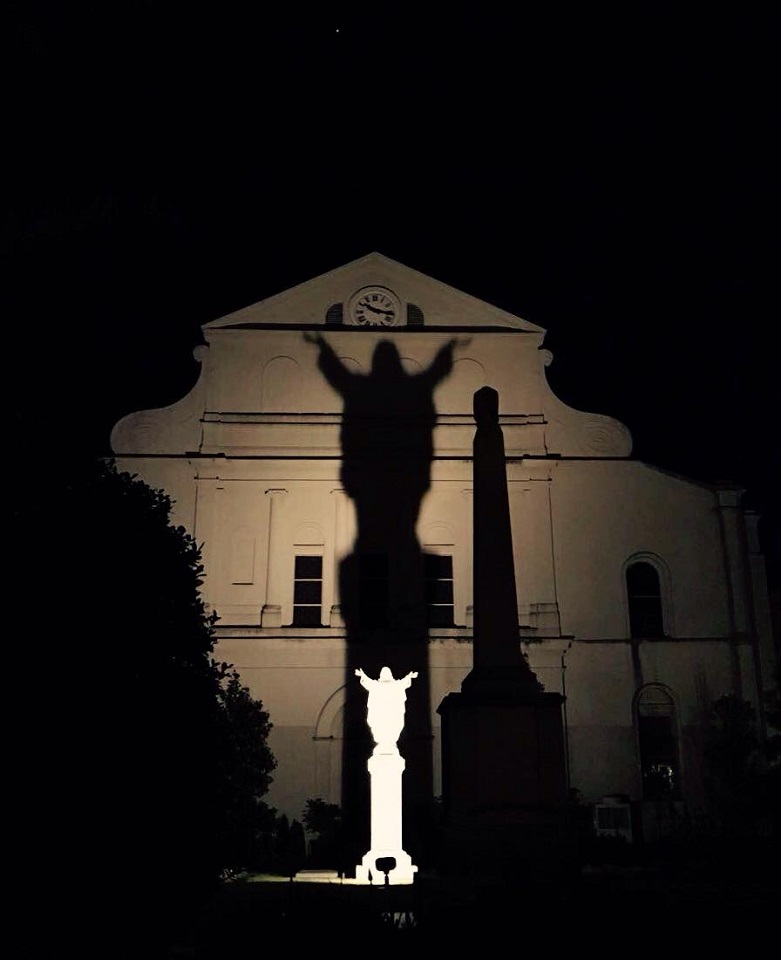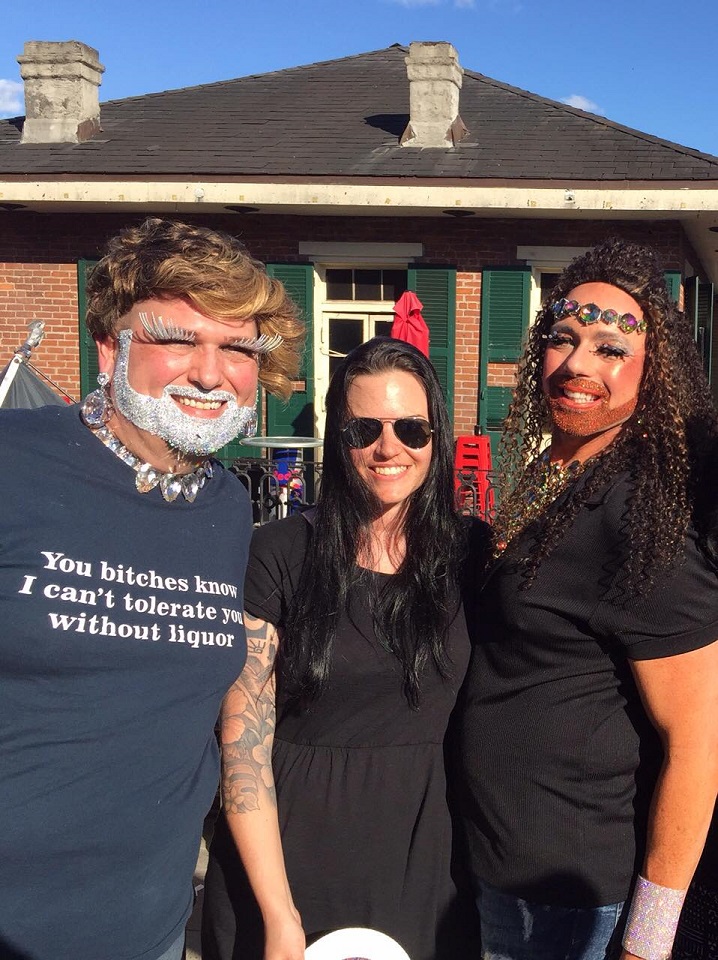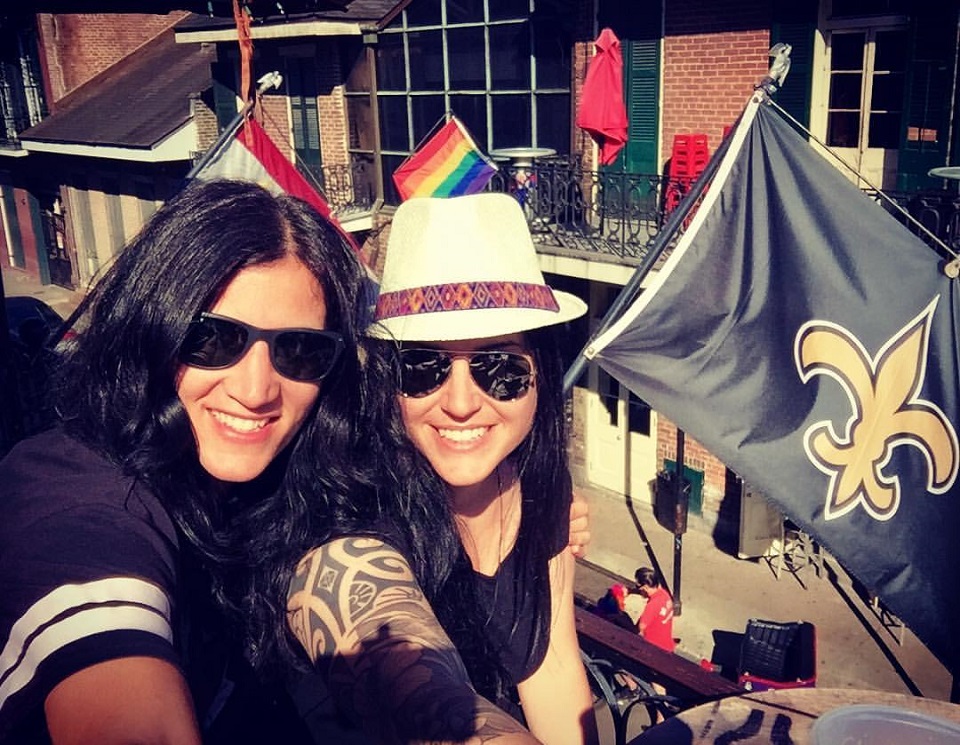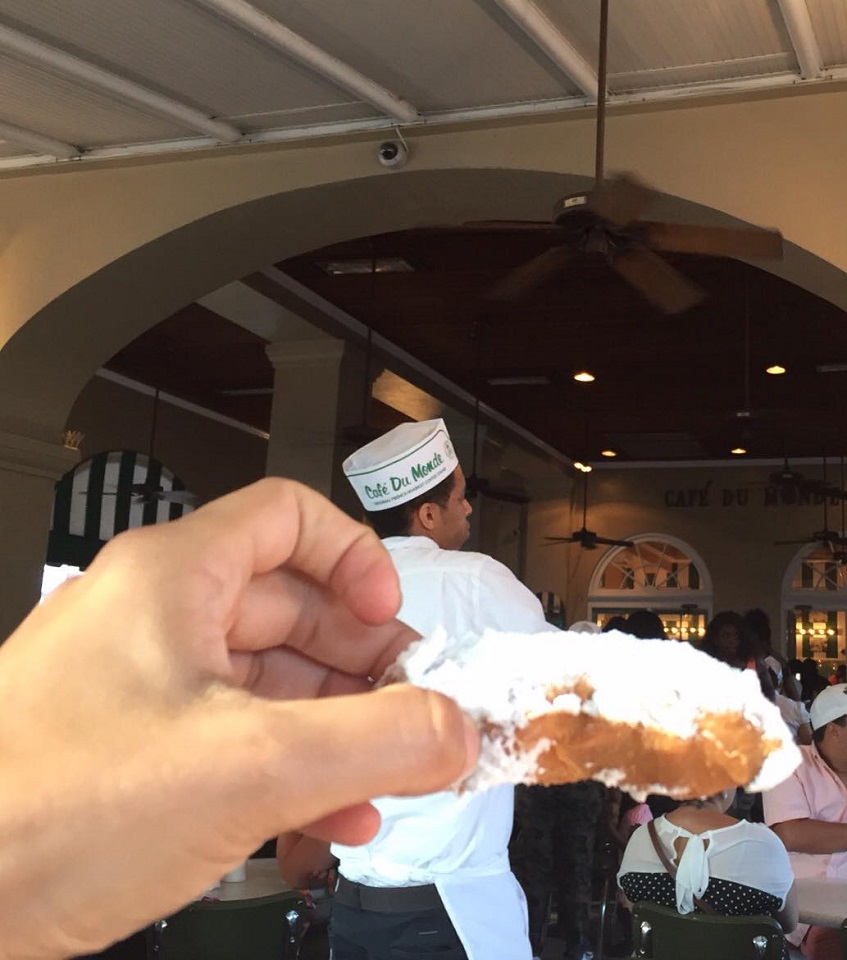 you can't say you been to NOLA if you haven't eaten a beignet at Cafe du Monde
Instead of driving to Houston we decided to fly and just when the plane was ready to depart the pilot announced that Houston airport closed down due to a storm and he shut the engine off and there we were sitting on runway for almost three hours when the plane suddenly went back to the gate.
Texas
After an hour back at the gate, we were relieved when they called out our flight and that the plane was ready to board. Until we landed, got our luggage, picked up the rental car it was already evening and we had just wasted a whole day. That's traveling I guess, you can't foresee everything.
Although Houston is only the 4th largest city in the US, I had never seen highways like these. I am used to driving everywhere in the world and I've driven in Chicago (3rd largest) and L.A. (2nd largest), but I gotta say this was a challenge! Highways with up to 20 lanes, speed limits are taken as a light suggestion, they hardly ever use their indicators so you always have to watch out for other cars merging into your lane and merging in or out of a four-lane feeder road is exactly like the fast and the furious.
We've realized quickly, everything is much bigger in Texas.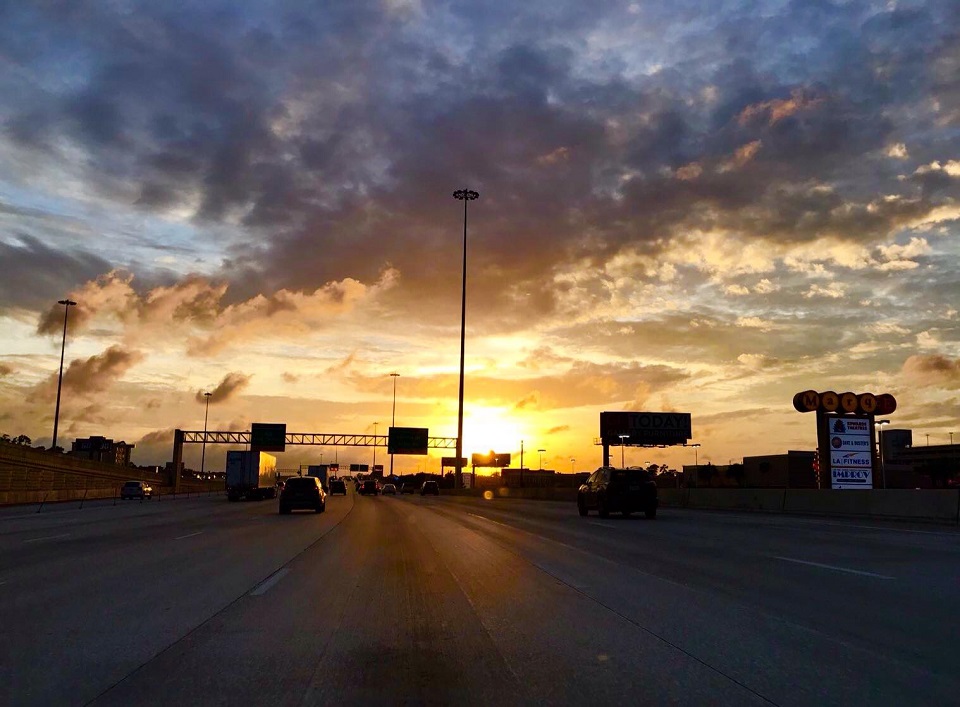 driving into the sunset
Fort Worth, Texas
Fort Worth Stockyards National Historic District means stepping into the West, every inch of that District tells the true history of Texas' famous livestock industry from the original brick walkways, the longhorn cattle, the horses to the cowtown coliseum where every week on Friday and Saturday they have a rodeo. We were especially excited to see the oldest indoor rodeo in existence. They showed gun and rope tricks, bull riding, barrel racing. I can really recommend this, if you are coming to visit Dallas/Fort Worth.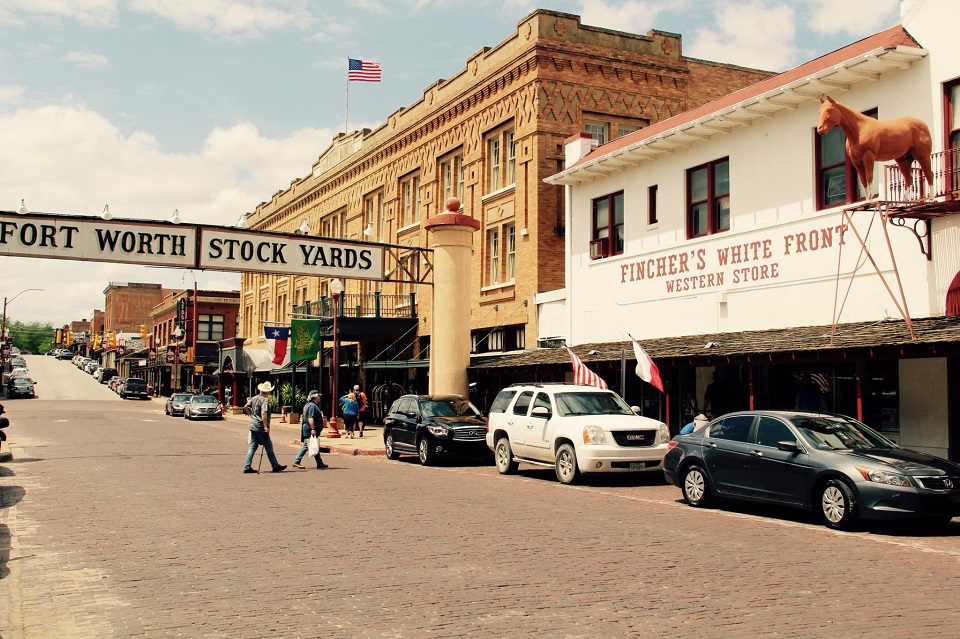 Fortworth Stockyards Historic District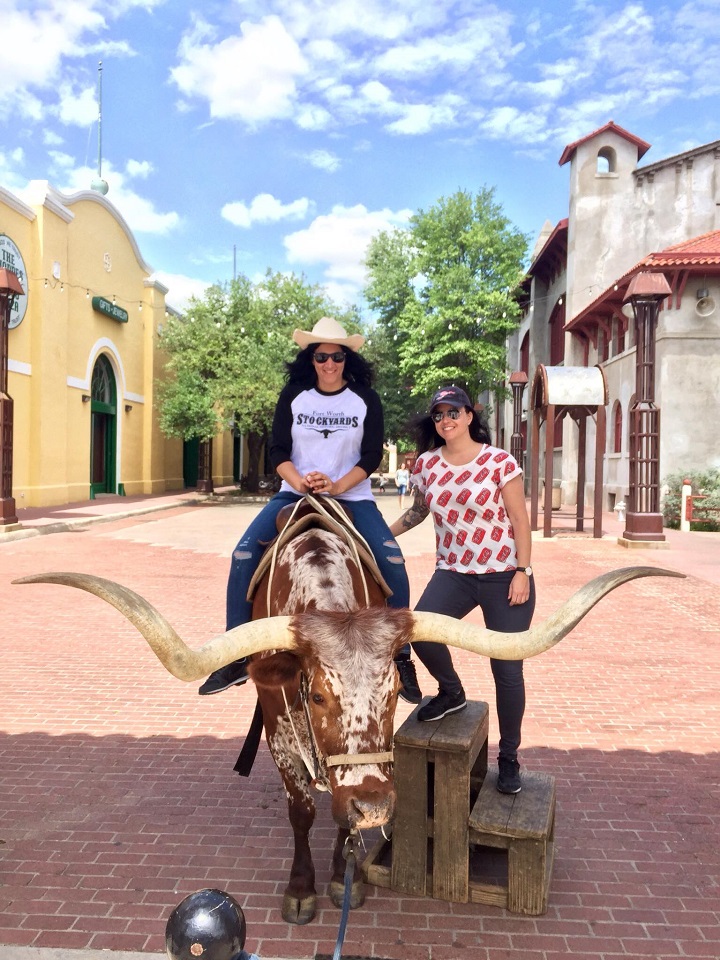 cowgirls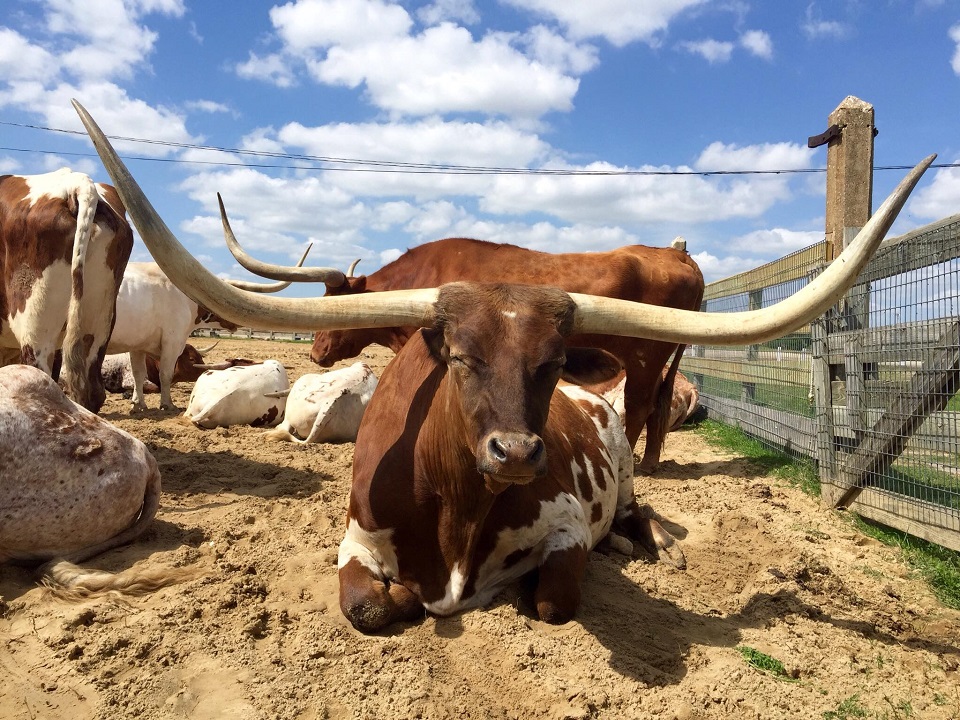 longhorn cattle, impressive horns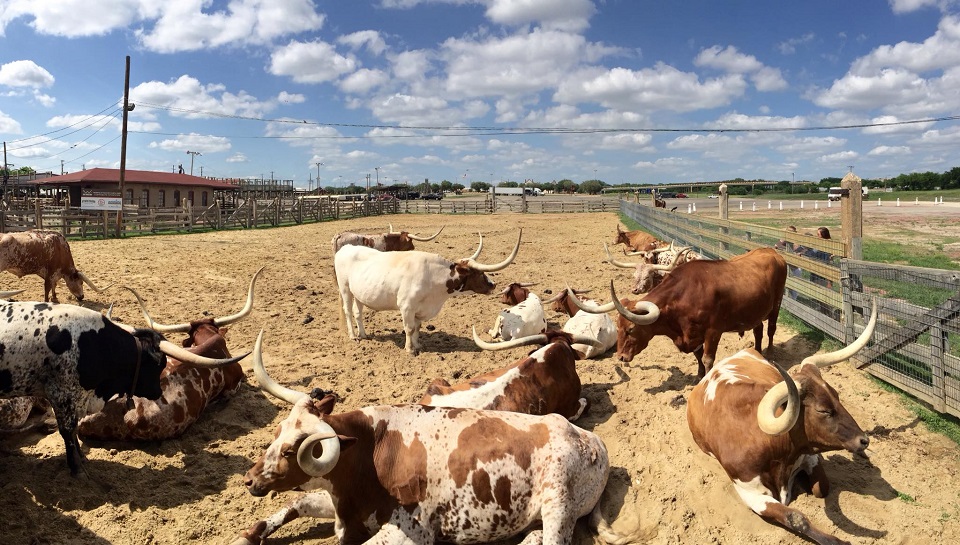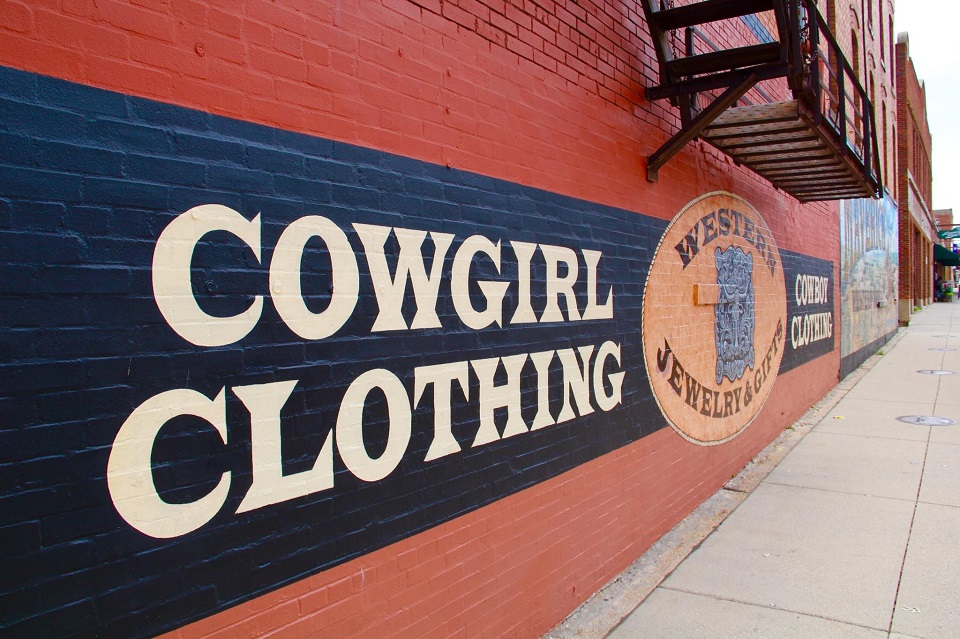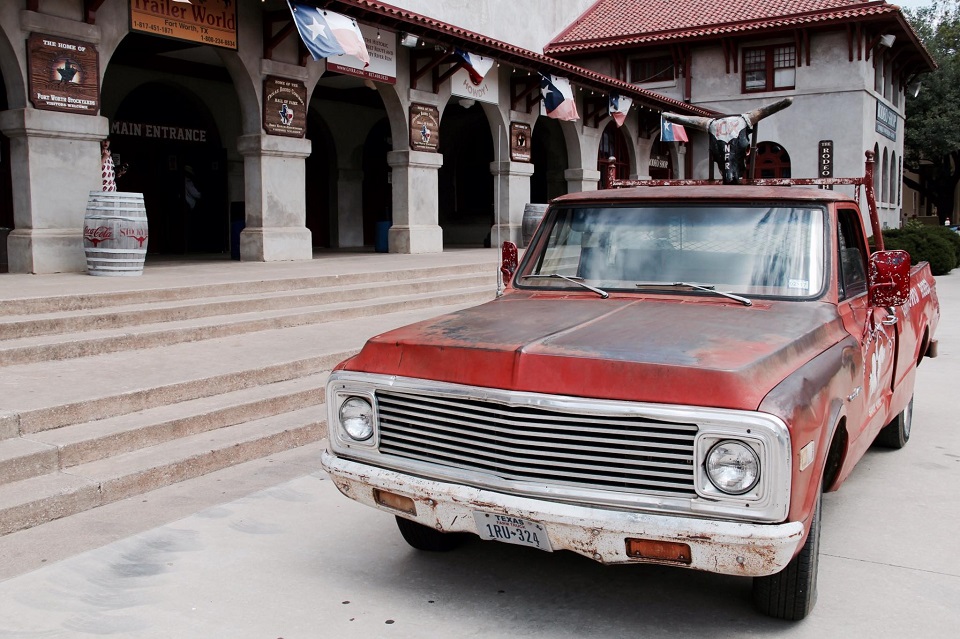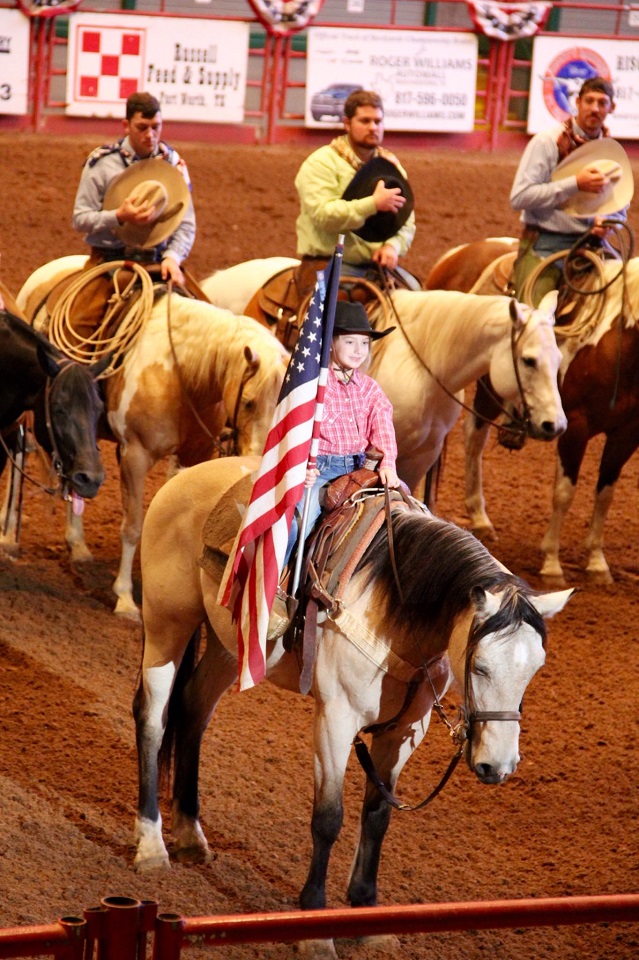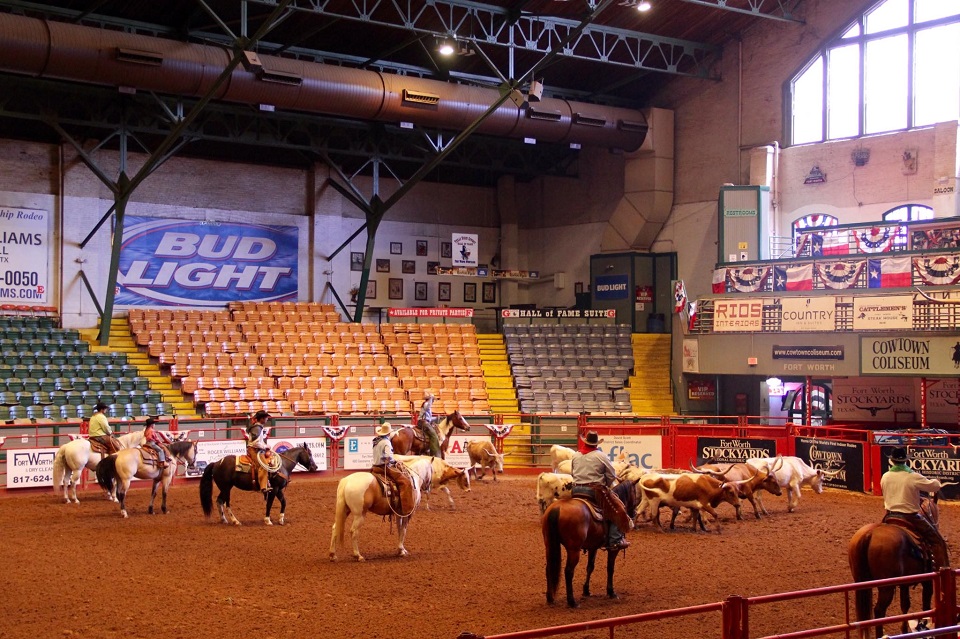 Rodeo in the Cowtown Coliseum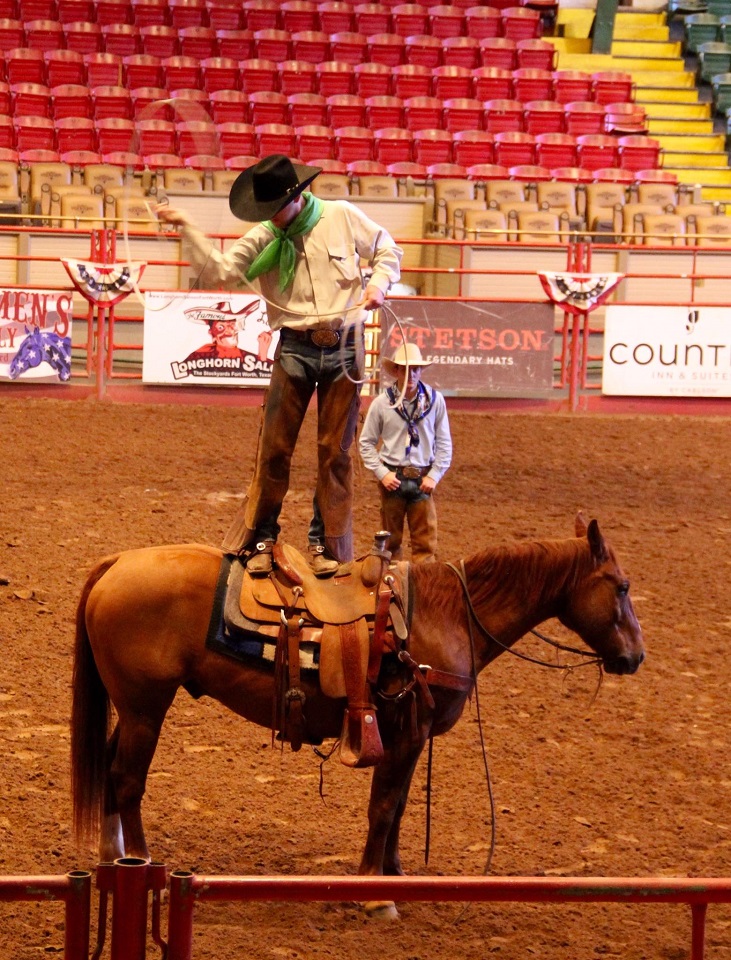 impressive tricks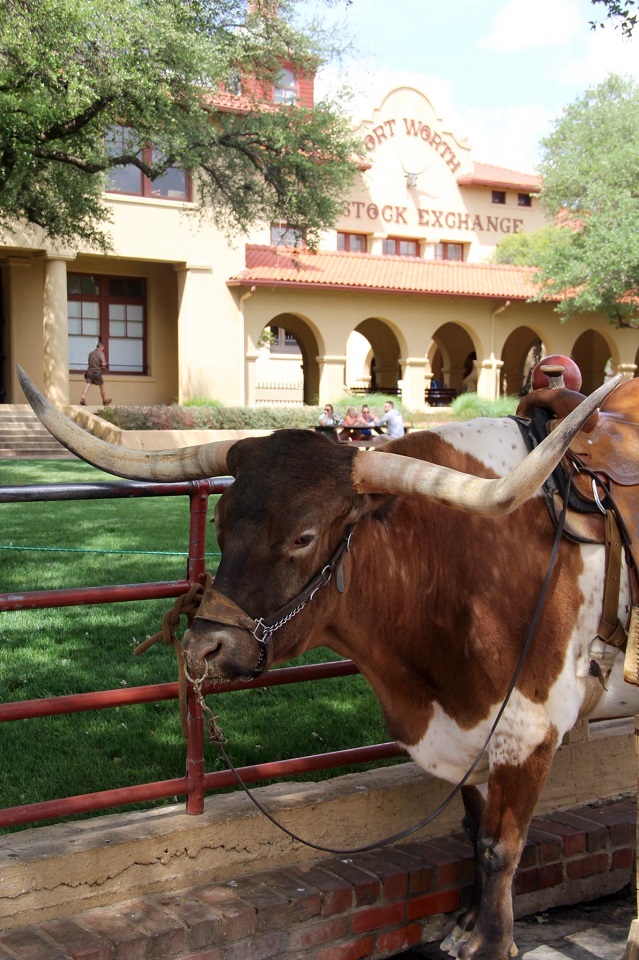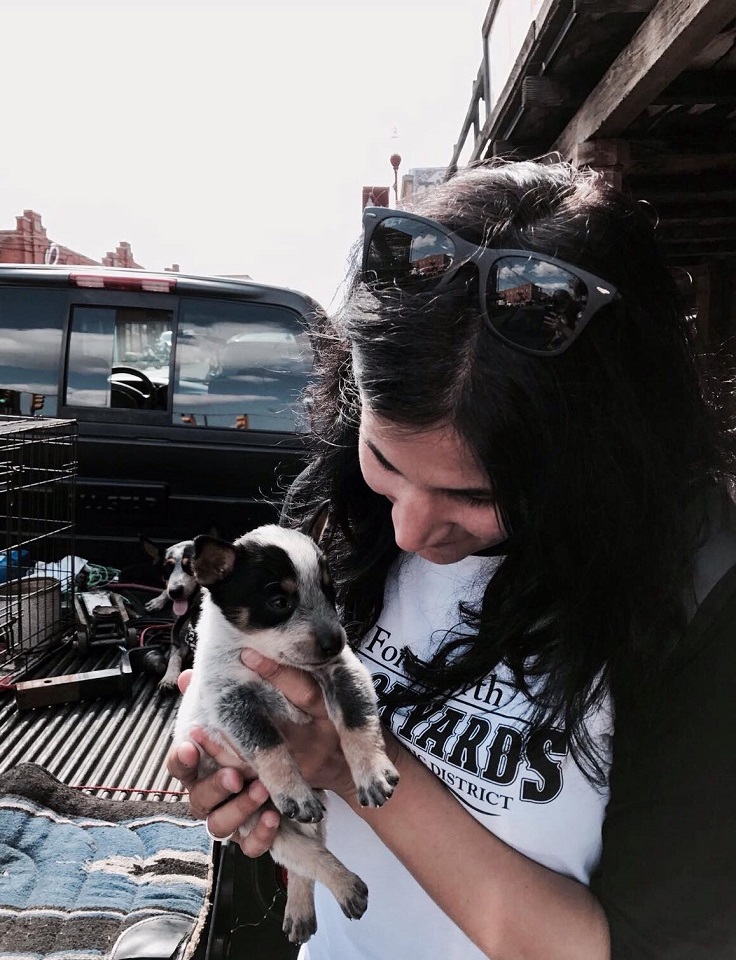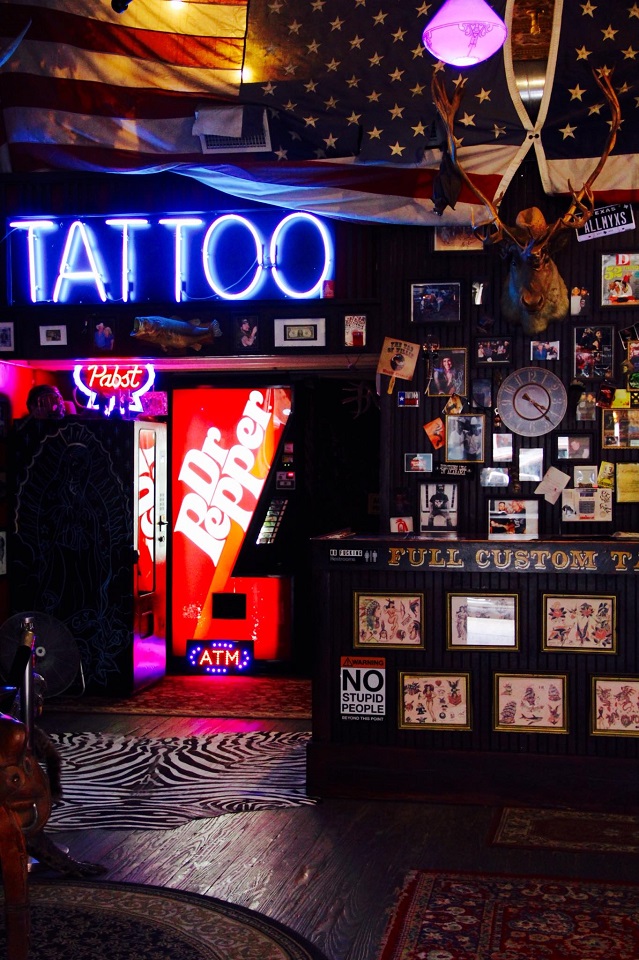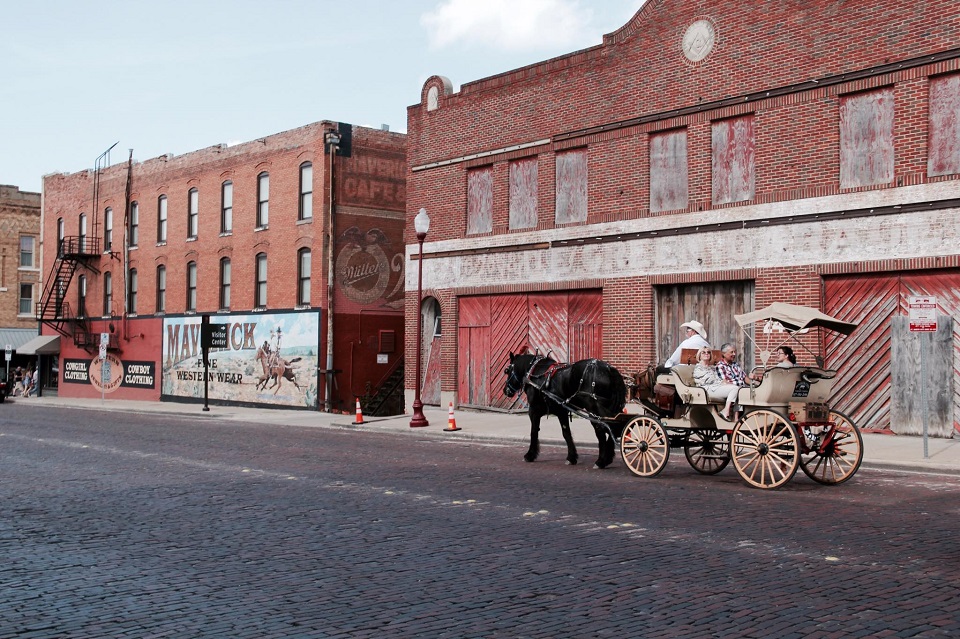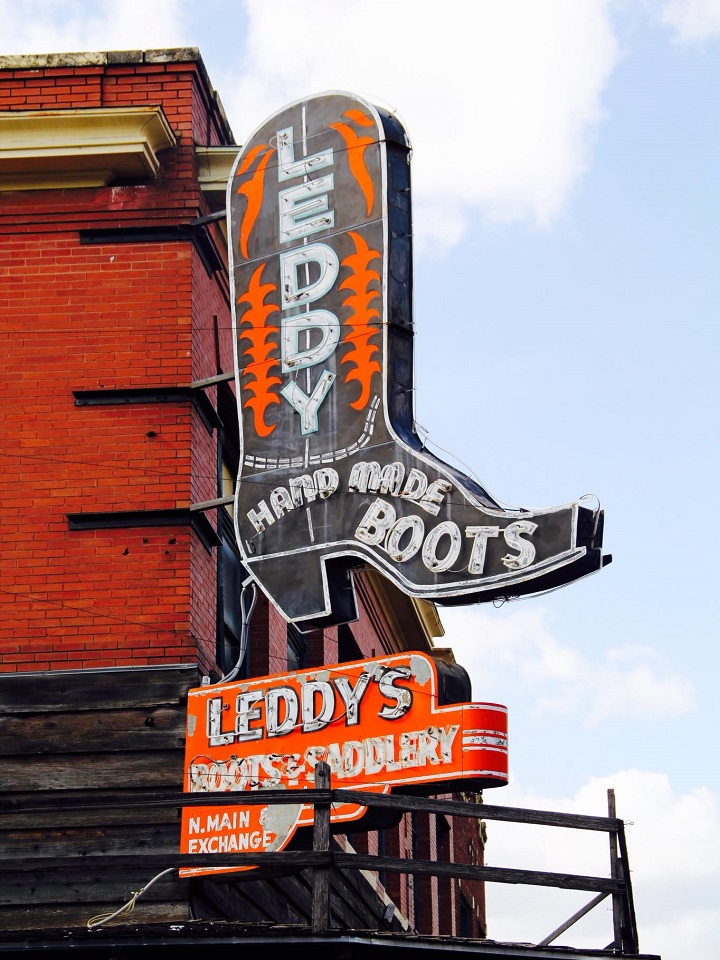 Houston, Texas
this one is sweeter than fudge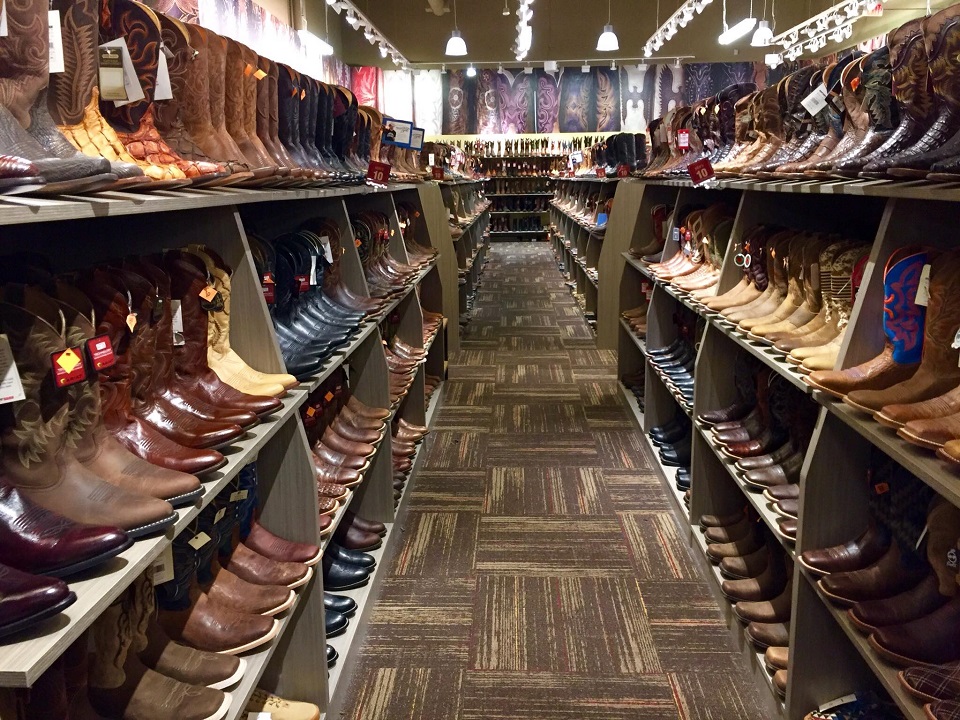 Debbie had two plans for Texas, getting a pair of cowboy boots and going horseback riding and she can proudly say: goals achieved!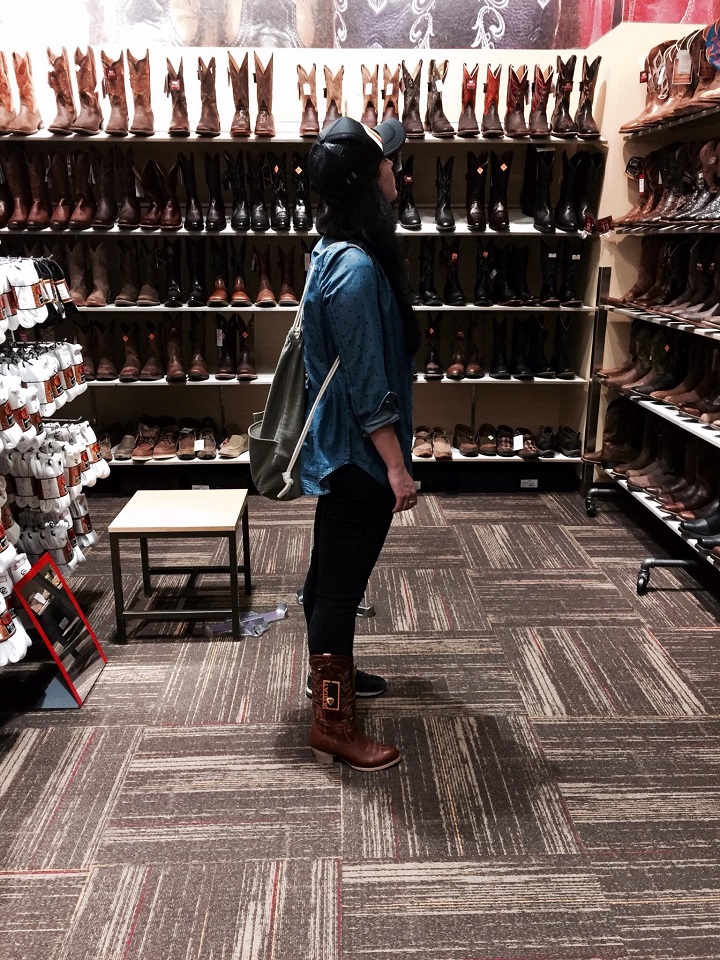 Debbie in boot heaven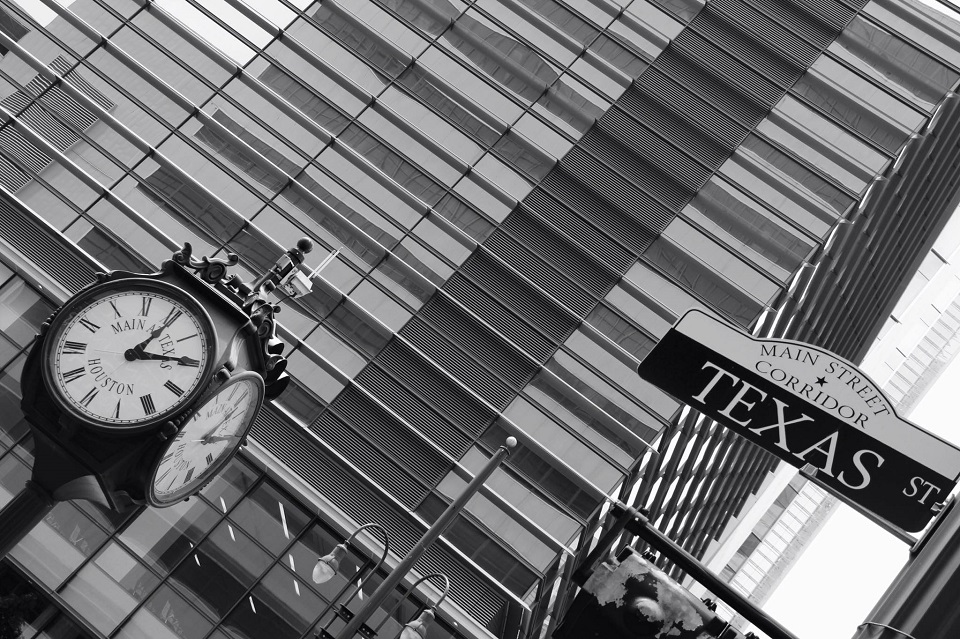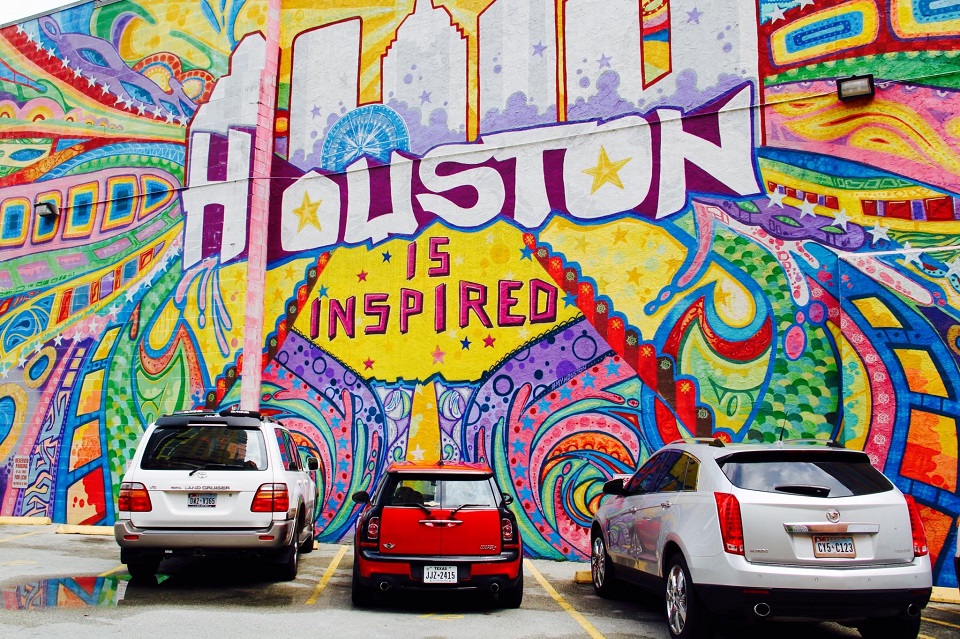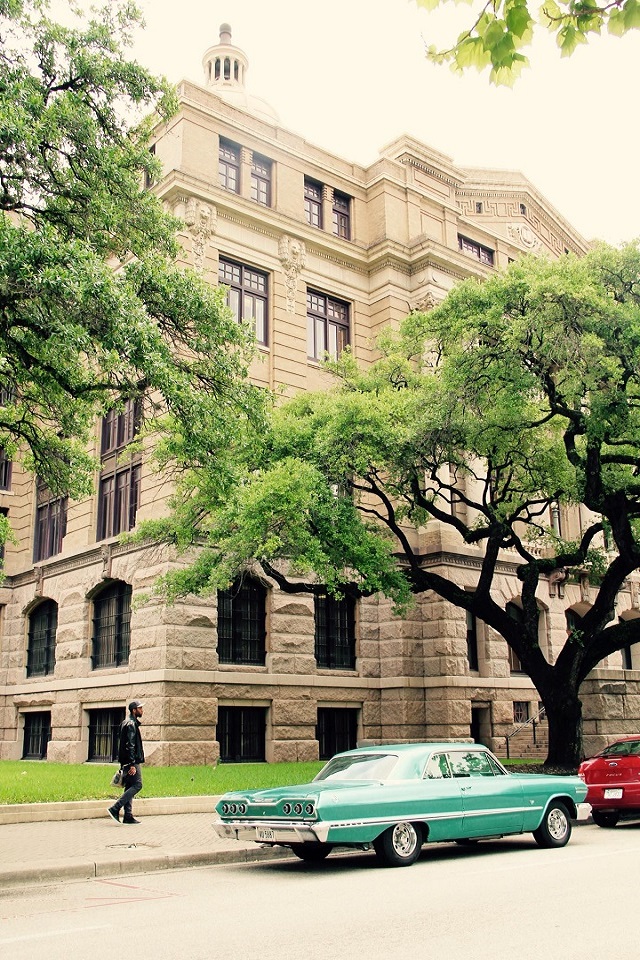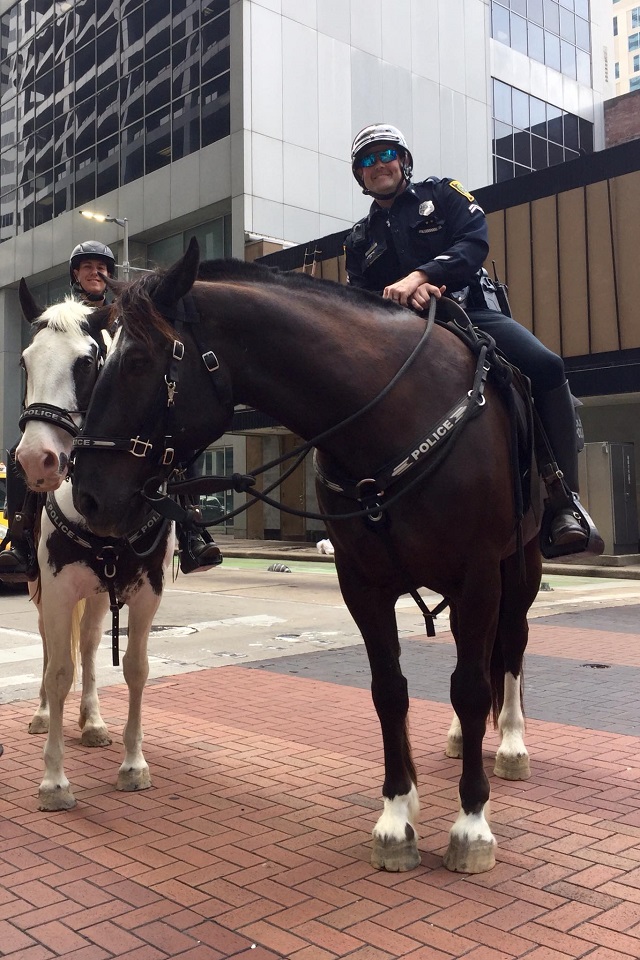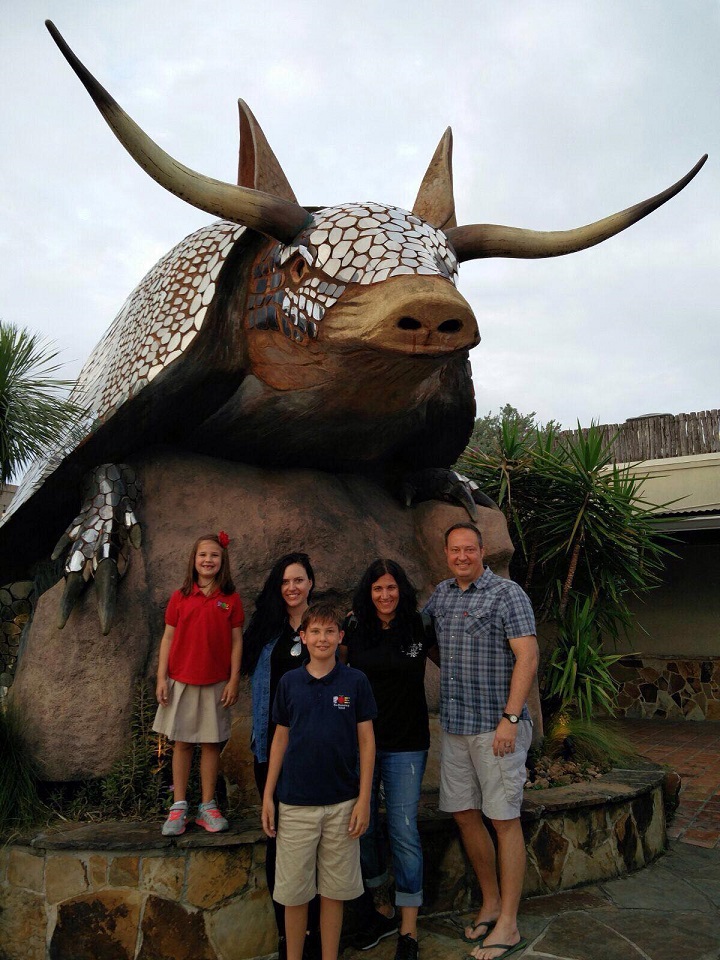 dinner with Texan friends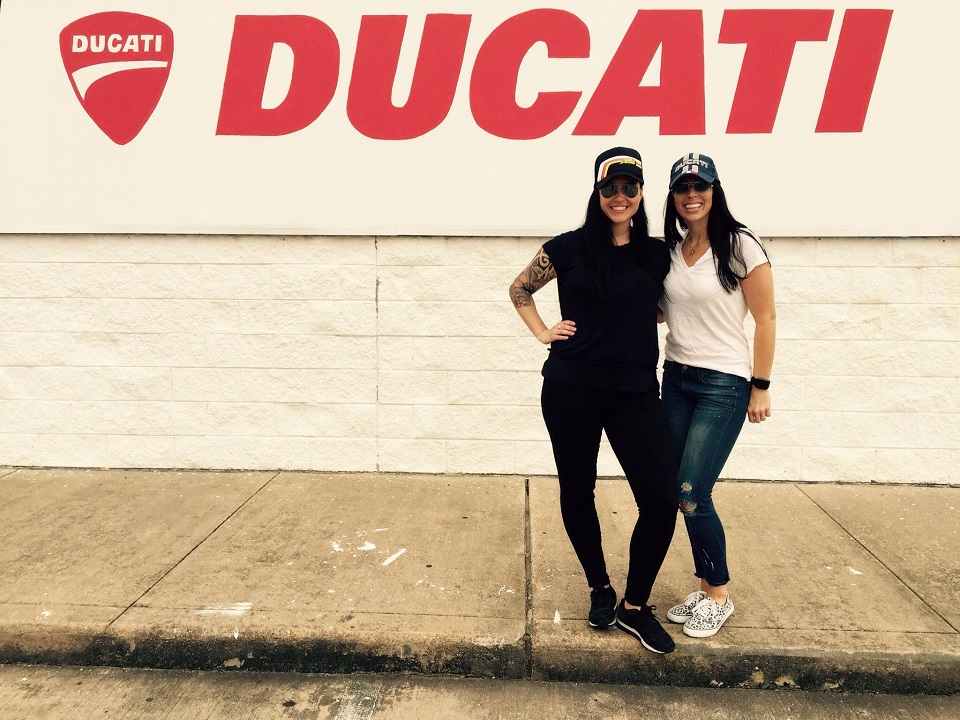 two Ducatistas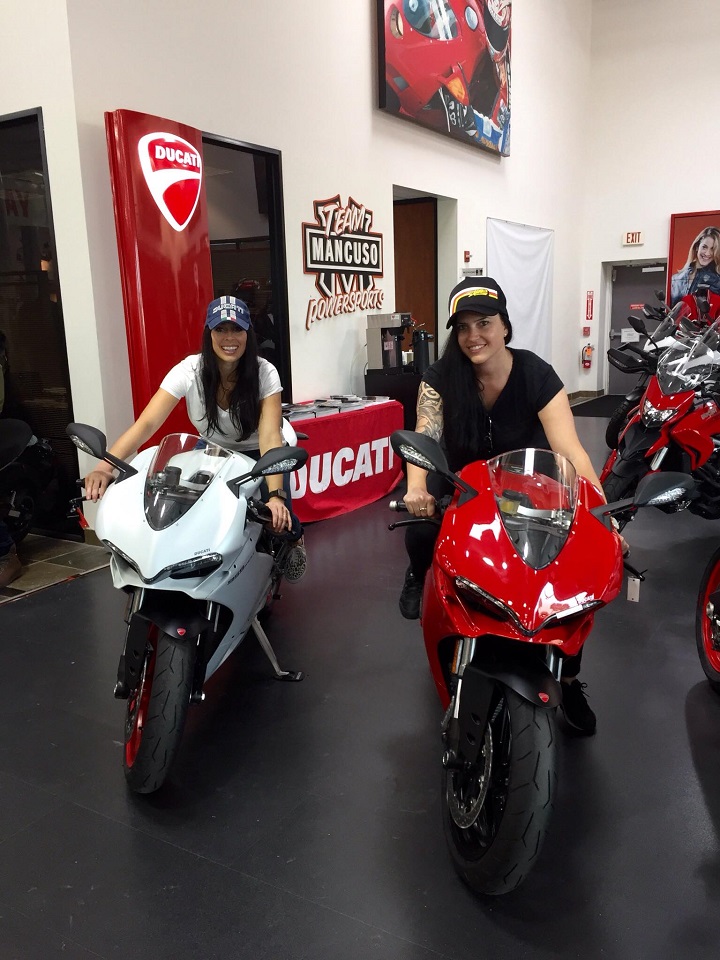 Debbie and Sara, the president of the Ducati Club in Houston
Dallas, Texas
On our last day in Texas we went horseback riding, Debbie is a seasoned rider, me not so much lol. I do enjoy it though, being out in the nature and I do love horses or animals in general. We had such a great time because it was only the two of us and a guide, no big group, we could trot pretty much for 2 hours.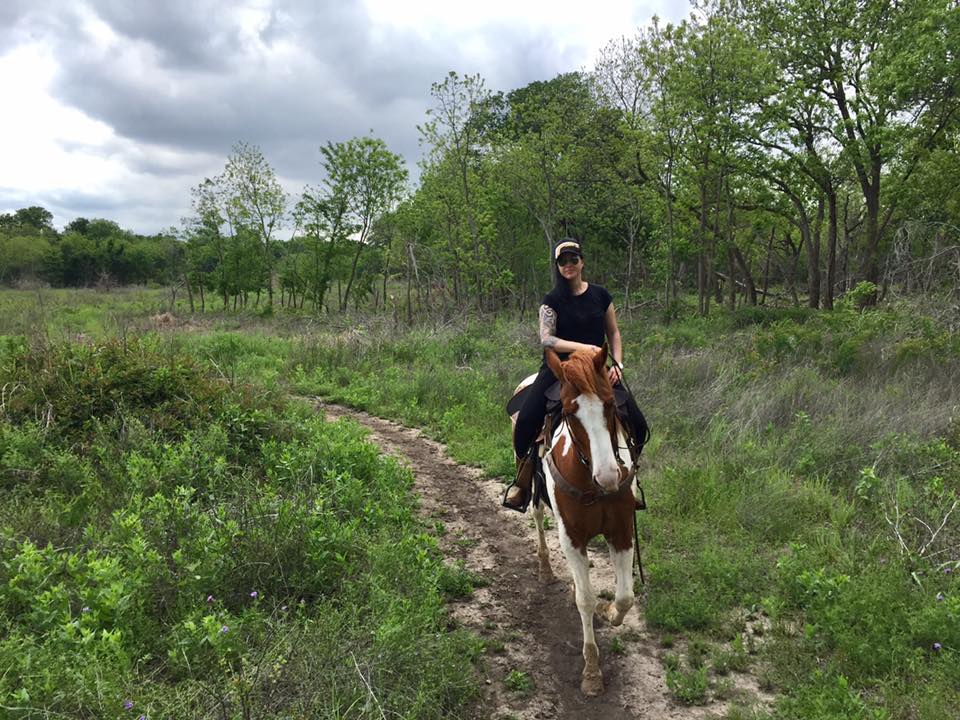 Debbie in her element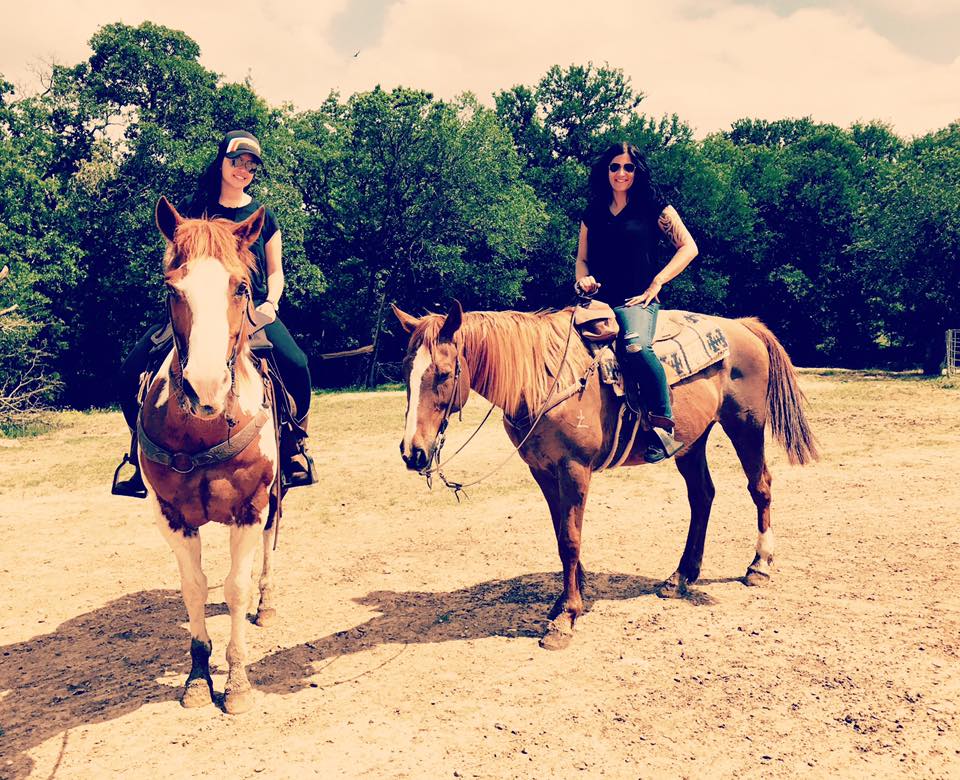 After 2.5 of road trip in the Dixie States, Southern hospitality, plantations, swamps, pristine beaches, country music, the birthplace of jazz, historic cities, alot of retail therapy, alot more driving and temperatures reaching up to 30 degrees, it was time for us to go home…with United Airlines, hoping the plane is not overbooked ;-)